SCENE REPORT
Portugal's Experimental Scene Makes Room For Jazz, Shoegaze, Electronic Music, & More
By April Clare Welsh · September 13, 2018
"Mental and detached" is how Sara Rafael, aka Lisbon-based sound alchemist Jejuno, describes Portugal's experimental music scene. The feverish sounds of may have catapulted Portugal onto the international stage in recent years, but outside of Príncipe, the country's underground music scene still remains relatively underexposed.
The late '70s saw an influx of countercultural activity in Portugal; following the end of the fascist Estado Novo regime in 1974, artists were given more freedom to create. (Before that, censorship had been a grim fact of life for nearly 50 years.) In 1983, Telectu's otherworldly electronic fantasia, Belzebu, came hurtling down as if from outer space, leaving a crater-sized mark on the nascent experimental scene.
In the years that followed Telectu's groundbreaking oddity, a number of acclaimed bands and solo acts kept the avant-garde fires burning, including jazz and improv artists like Sei Miguel, Pedro Sousa, and Rodrigo Amado, drone deviants Osso Exótico, and '80s enigmas Anabela Duarte and Ocaso Épico. With its proto-IDM sensibilities, Nuno Canavarro's groundbreaking 1987 electronica album Plux Quba was regarded as a "total UFO in the electronic music scene, both here and abroad," according to Rui Pedro Dâmaso, one of the promoters behind Lisbon's key exploratory music festival . Although their aesthetics may differ, all of these artists fought against the tide of public opinion to cultivate unique sonic identities that helped create Portugal's reputation as a safe home for strange music.
The early '00s were a particularly fertile time for free rock, noise, drone, and other unconventional musical strains. Many of these acts drew sustenance from , a much-loved Lisbon venue that opened in 1994 and continues to play a vital role in the scene today. Dâmaso describes this golden era as "the ZDB years… [the club] started becoming the go-to place for everybody interested in other musics, and a really important inspirational forum and gathering place."
These days, Portugal's underground music scene continues to grow, with DIY punks catered to as much as ravers and techno purists. A whole host of labels continue to support weird and wonderful sounds, from Golden Mist's oddball and his self-described "normal music" to Porto-based and Discrepant Records.
"What's happening in Lisbon is more independent, less connected with what's happening outside of Portugal," says André Santos, founder of the Holuzam label. Santos can't pick a single common thread that binds these artists, apart from geography. "It's just one of those scenarios where everyone knows each other," he says.
The artists in this list represent the wide range of experimental sounds from the country's past and present.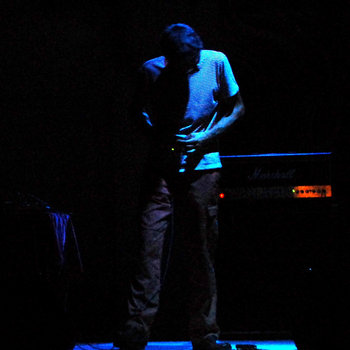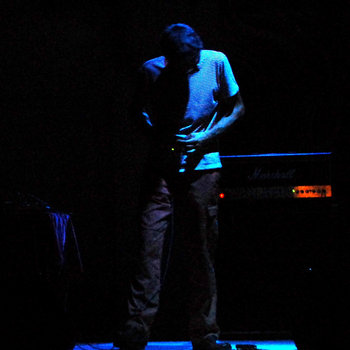 "I was somehow able to synthesize a strange blend of influences and inspirations," says Rafael Toral of his ambient masterpiece Violence of Discovery and Calm of Acceptance, which was pieced together from short guitar tracks recorded between 1993 and 2000. "On the later tracks, I used a lot of modular stuff to run the guitar through. I would record layered takes and sounds until I achieved some kind of sound identity, then sat at the (Windows 95) computer for months, slowly deleting stuff—like carving, or sculpting in sand." The LP occupied the hinterland between My Bloody Valentine and Portuguese jazz musician Sei Miguel, and was eventually released in 2001. "Even considering I was an obsessive perfectionist, I'm still surprised it came out so well."
Merch for this release:
Vinyl LP
"Telectu's mix of repetitive structures with some kind of proto/faux/out-jazz gestures was very unique," says Rafael Toral. Made up of duo Jorge Lima Barreto and Vítor Rua, Telectu's 1983 album Belzebu sunk like a lead balloon when it was released, and is now only getting the admiration it deserves as a record that cared nothing for the status quo. Mystical and hallucinatory, Belzebu dabbles in a higher register; there's a fairytale, dreamlike quality to its aesthetic, which brings to mind the work of dark fantasy director Guillermo del Toro, offering moments of calm amidst the freeform guitar storms.
Gala Drop
II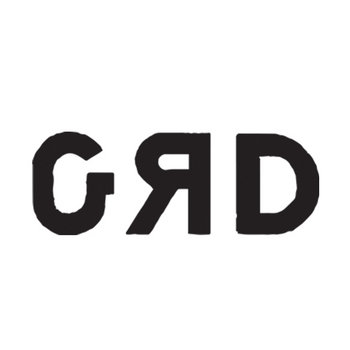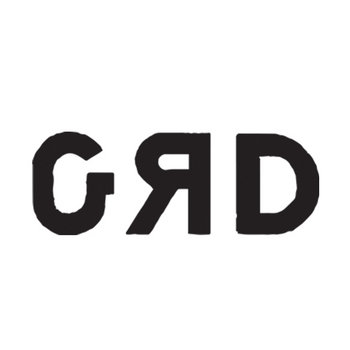 Originally a trio comprised of Afonso Simões, Nelson Gomes, and Tiago Miranda—Gala Drop, who have been making waves since 2007—welcomed Detroit transplant Jerry the Cat into the fold four years ago, and II is the result of their collective creative endeavors. A far-out experiment in dub that fuses the Carl Craig and Derrick May collaborator's vocals and conga playing with a backbone of spaced-out synths and krautfunk meanderings, II is the trippier, off-grid sound of Lisbon—the one where grayscale techno refuses to go.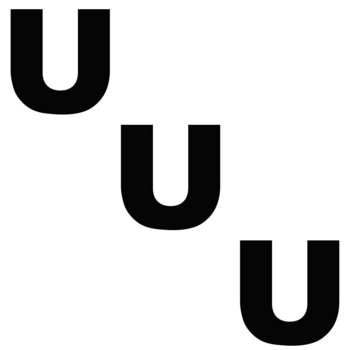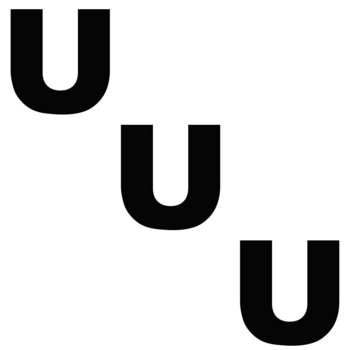 Merch for this release:
Cassette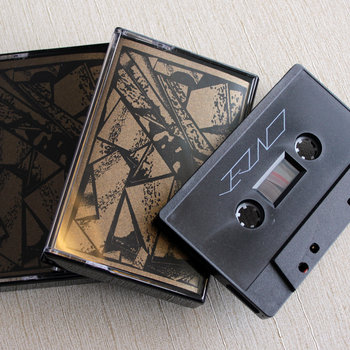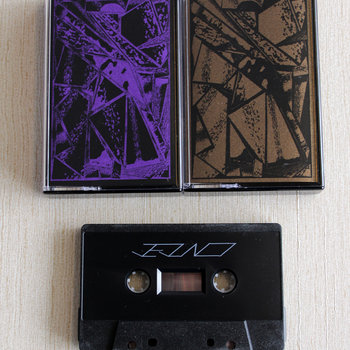 "About six or seven years ago I began collecting a few instruments: one or two keyboards and effects and, just for fun, started to play at home," says Sara Rafael. As is often the case with intimate music scenes, collaborations in Lisbon have been rife over the course of the last year, and Rafael has worked with two local greats—politically-motivated audiovisual artist Diana Policarpo and multi-disciplinary innovator Odete, who often channels her experience as a trans woman into her DJ sets and visual art. Rafael's self-titled cassette release is a terrifying loop-ridden nightmare that features crunchy, distorted drums, and ominous, droning synths; it has the profound ability to stop you in your tracks.
Merch for this release:
Vinyl LP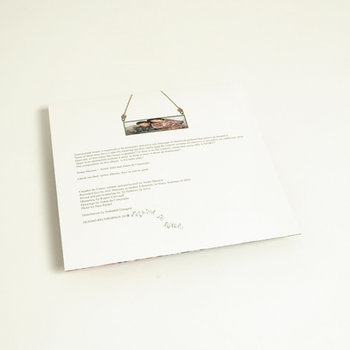 "The composition on this album, is it a radio play?" ask Tropa Macaca in the album notes for their 2018 album Caçador do Futuro. André Abel and Joana da Conceição are able "to navigate sonic territories beyond categorization," gushes Rafael Toral. "Every time I see them play, by the end, it's like coming back from strange places." A key player in Lisbon's second wave of sonic experimentation, the exotica-tinged noise duo have released albums on a vast array of labels, from trusty Philly indie Siltbreeze to underground U.K. favorite The Trilogy Tapes.
Merch for this release:
Cassette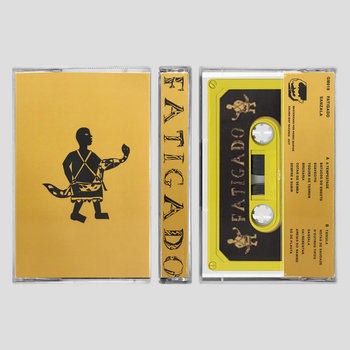 This blistering, hypnotic mix of Príncipe-esque kuduro, tarraxo, and battered techno drum loops features songs that have all been stretched to their limits, thrown into a lo-fi blender, and whizzed up by a mysterious producer called Fatigado. Sanzala certainly seems to take its sonic cues from Príncipe—you only have to hear LP tracks "Toques de Terror" and "Bruxaria" to pick up on the polyrhythmic similarities—but it still feels mangled and distorted beyond recognition.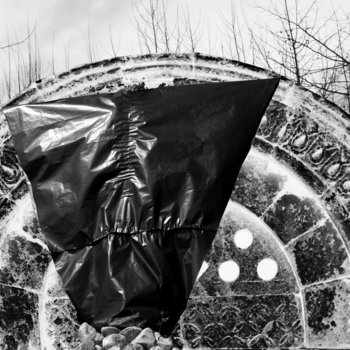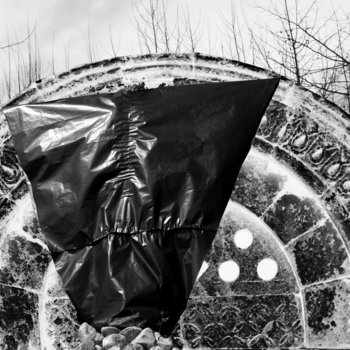 Calhau's Quadrologica Pentacónica opens with the sound of a howling wind, occult-like chanting, and a whinnying horse that segues into a one-note organ drone. Sharing a namesake with a Cape Verdean fishing village, the Porto-dwelling male/female duo Marta Ângela and João Alves weave a tongue-in-cheek mythology into their wizardry, "combining puns with lab-divine electronic music with experimental instruments," according to Sara Rafael. Their songs employ warped vocal manipulations and strange electronic effects, and their live shows are appropriately out-of-this-world.
Merch for this release:
Cassette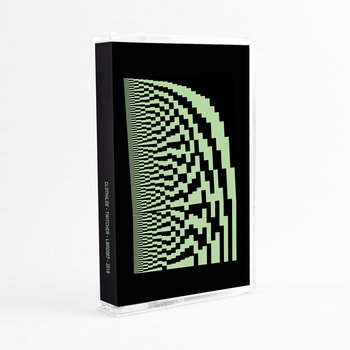 Modular synth maestro Clothilde, aka Sofia Mestre, carves raw emotional landscapes from machines. Tapping into the minimalist blueprint laid down by Toral, while celebrating the capital city's dance music DNA, Twitcher—the seventh release for Labareda—is both a product of its environment and an alien species with a mind and form of its own. Inspired by the legendary Pauline Oliveros, alongside other trailblazing female composers and sound artists including Éliane Radigue, Twitcher preaches the art and philosophy of deep listening for the dancefloor-shy, with interlocking textures and shapes that intimately spark off each other throughout.