SCENE REPORT
An Introduction to Avant-Garde Electronic Music in Poland
By Tristan Bath · June 22, 2017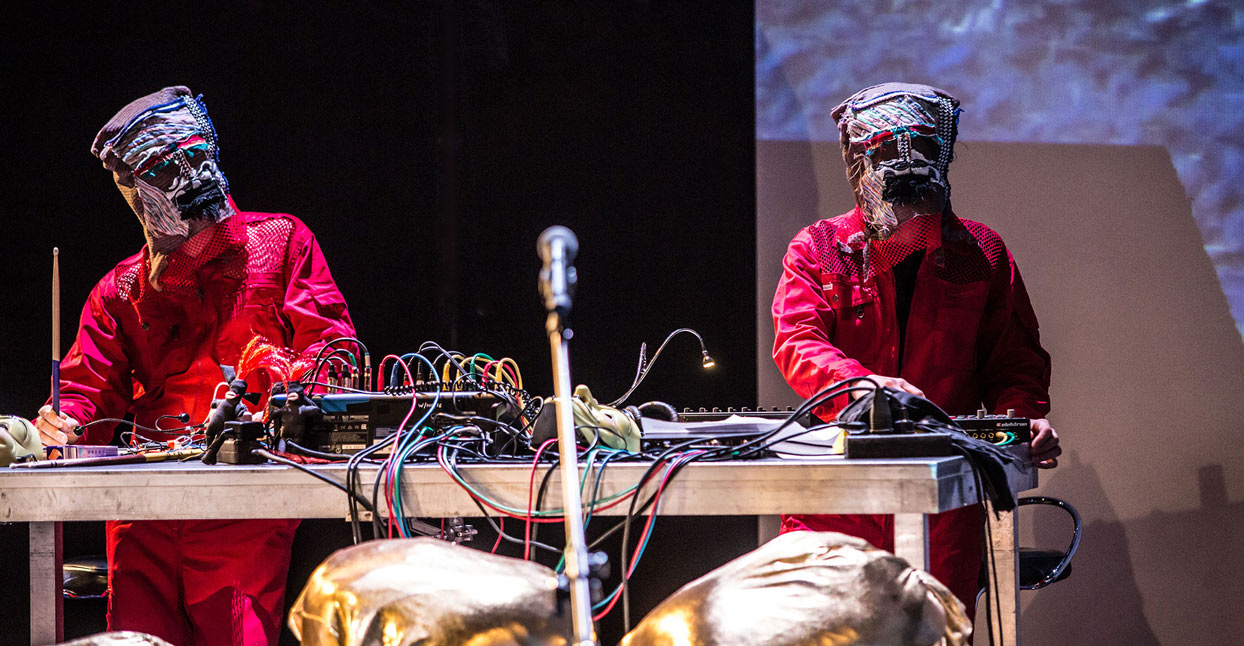 In recent years, there has been a steady increase in the reach of Polish underground music, in terms of both sonics and audience. That development didn't come out nowhere; the country's rich history of experimental cinema and animation fuelled a tradition of avant-garde music in the mid-20th century, deploying pioneering tape sampling methods alongside early synths to soundtrack many experimental short films. Warsaw-based audiovisual duo (and sisters) WIDT offer up a short history lesson: "In 1957, the Studio Eksperymentalne Polskiego Radia (Experimental Studio of the Polish Radio) was found by composer Józef Patkowski," they explain. "This was the place where the soundtracks were produced and [where the] most significant creators came from."
Since Poland was still deeply under Soviet pressure at the time, it was only possible for this outpost of experimental electronic music to emerge during the détente in Russian influence that followed Stalin's death in 1953. By 1956, Poland had became noticeably more autonomous, and censorship's reach gradually declined. In the 1980s, groups like Germany's Tangerine Dream were hugely popular, and homegrown Polish pioneers like Marek Biliński were starting to experiment with electronics, finally outside of the context of soundtrack work.
"In recent years, I wouldn't actually say that much has changed," says Robert Skrzyński, the Kraków-based artist behind prolific project Micromelancolié. "The approach, techniques, and the problems are still the same. Of course, some things have changed—we have many new talented players and a lot of new tape labels. A few years back, some artists also began to go beyond the genre and started to combine sound art with painting and other visual forms. A lot of electronic artists have also started to collaborate with singers and performers using traditional instruments, starting to play more free improvisation." Labels like Wounded Knife and Pawlacz Perski—both from Warsaw—have dedicated themselves to documenting this emergent crossover of acoustic and electric.
Improved digital communication has allowed experiments with electronic music to head out of the major cities—like Warsaw, Kraków, Wrocław (pronounced "vro-tz-wav"), Katowice ("kat-o-vitz-ah"), or Łódź ("woodge")—and into smaller towns and provinces. The town of Gorzów Wielkopolski in the west of the country hosted the first edition of its very own Dym Festival last year, which is associated with local avant-electronics label Dym Records. The village of Sokołowsko, near the Czech border, has also opened its arms to new experimental music, hosting the likes of English electroacoustic improv legend Keith Rowe, and Chicagoan composer Olivia Block alongside local talent at the Sanatorium Dźwięku performance space. This music's growth outside of major cities is a small but significant step, but Warsaw, the capital city, remains the spiritual home of creative arts in the country. "Warsaw is definitely the center of artistic fermentation, as creators from all over the country are moving here," explain sister duo WIDT. "The scene is very diverse, and there's something valuable and interesting to see and hear every day."
This all-too-short list is a quick guide to some of the artists making the Polish scene one of the most fiercely vibrant and original in the 21st century. "I think Polish people are proud and full of dignity, and it influences the music," suggests Antonina Nowacka of WIDT. "I agree, but I think there is a lot more mysticism or mystery, and a tenderness towards nature," adds her sister Bogumiła Piotrowska. "Most of the greatest Polish music is kind of dark and melancholic, but also with a strong sense of absurd and grotesque."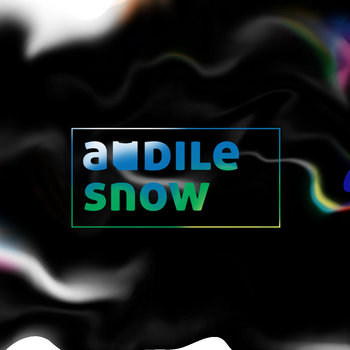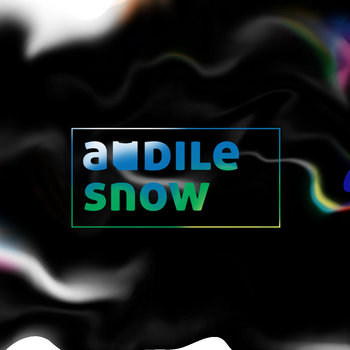 Merch for this release: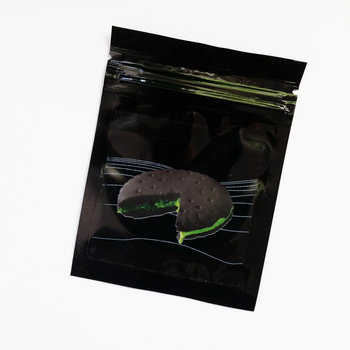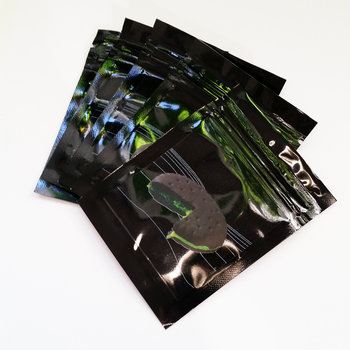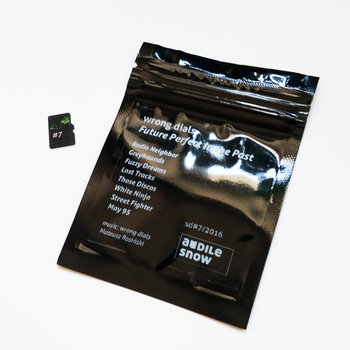 The solo project of Gorzów Wielkopolski resident (and Dym Records label runner) Mateusz Rosiński is a strange mix of influences. Wielding a vast array of worn-down samples and styles, it can bring to mind the groovier years of Belgian act Autumn and of psychedelic U.S. noise acts like Black Dice as much as any Berlin club music. "It's mostly played with broken gear and rubbish," says Rosiński. "Wrong dials is a kind of purification that I use to get rid of bad emotions." To date, wrong dials's discography veers between slicker and more layered releases such as Future Perfect In The Past via Warsaw net label Audile Snow, and longer-form live takes mired in slow-moving strands of ambient weirdness, such as życie smutne też jest wesołe released via Rosiński's own Dym Records. The latter's title translates to something like "Living Sad Is Also Fun."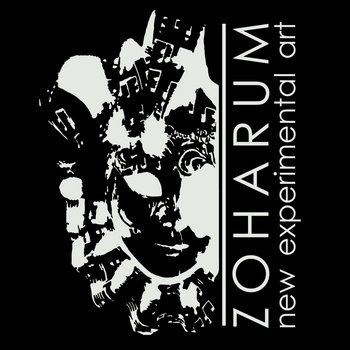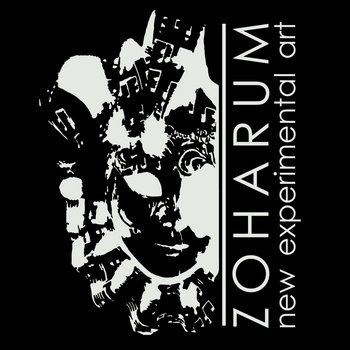 Merch for this release:
Compact Disc (CD)
This audiovisual duo of sisters Antonina Nowacka and Bogumiła Piotrowska from Warsaw mix their differing backgrounds in experimental vocal music and VJing to create a singular, improvised live experience. They've released DVDs, CDs, and tapes documenting their art, but if there was ever a band designed to see live, it's WIDT. The project started in 2010, and was originally focused more on post-production than live improvisation. But the point from the get-go was to create the collaboration with sound and visuals on an equal level. "I was fighting for the VJs to be considered as equals during performances," explains Piotrowska. "Most of the time, VJs are placed at the back with the light and sound technicians." In WIDT performances, both artists are front-and-center, bathed in Piotrowska's psychedelic projections throughout their improvisations. To date, each of their self-titled releases remains well worth checking out—always ideally as the full free-flowing audiovisual DVD experience. Their latest effort, released by Gdańsk-based magazine/label Zoharum last May is the most varied, with John Carpenter-esque synth sounds creeping their way in alongside Nowacka's most epic vocalizations yet.
Producer Natalia Zamilska was born in 1989 in southern town Zawiercie, reportedly choosing to dedicate herself to electronic music at the age of 15. She's certainly one of the more successful acts to emerge from the scene, gaining snippets of notable press coverage on several English language sites, especially in the wake of stellar shows at Unsound Festival. Her music's a bounty of darkly danceable beats and techno-informed workouts, ostensibly built around themes of multiculturalism and what appears to be some latent body politics. Atop these 4/4 constructions, Zamilska unleashes a cacophony of varied sound snippets from far-flung locations. The sharp handclaps and deep grinding bass of Zamilska's production style often seems  indebted to Kevin Martin's The Bug project. This definitely applies to the core groove of recent single "Closer," featuring guest vocal contributions from noted cellist Karolina Rec (aka Resina), although Zamilska takes the track into a heavy techno finale of pounding kicks, shuffling menacingly.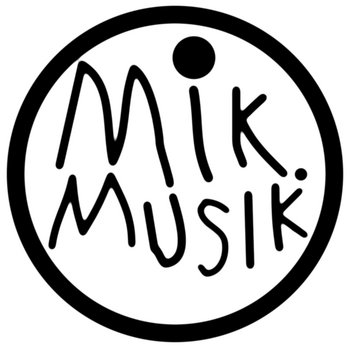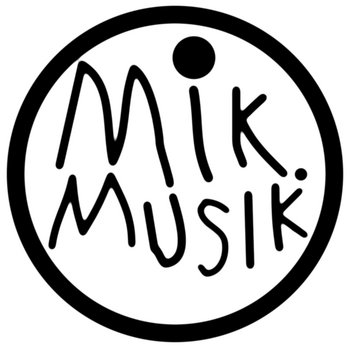 Merch for this release:
Cassette, Compact Disc (CD), Vinyl LP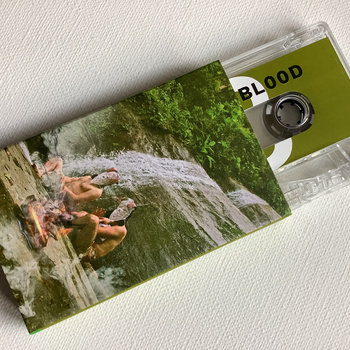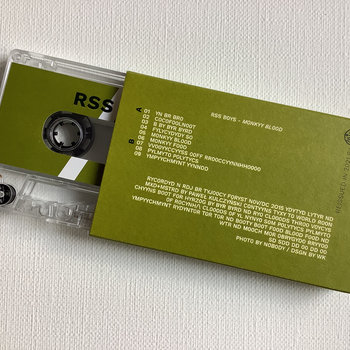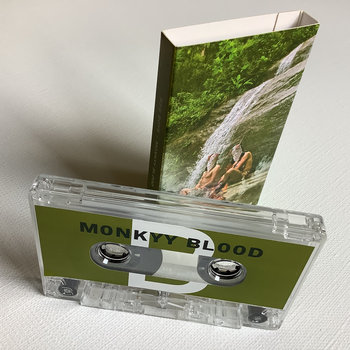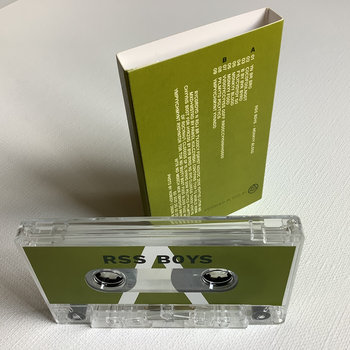 Perhaps the Polish equivalent to Matmos, this mysterious outfit perform live in home-knitted masks and clothing that resembles a crocheted spaghetti monster, manning a lattice of cables, drums, effects pedals, and synths so complex the setup can look like it's about to take off for the moon. In recent years, the group has claimed the imaginary country of 00 ("zero zero") as their homeland, in protest of Poland's right-wing politics. Musically, they're a small cult dedicated to thumping techno, coaxing it into longer and stranger music than almost anyone else in the field—which is perhaps unsurprising, as it all miraculously stems from rampant improvisation. A string of albums (plus a notable split with like-minded Czech producer Ventolin) means the duo's music is well documented on record, but they've been making noticeable waves as a live experience. In the last few years, the project has played live at various festivals across Europe and beyond, always full of frenetic energy. The lineup seems to vary every time; most often they appear as a duo, but periodically they play with more masked people on the stage.
Merch for this release:
Cassette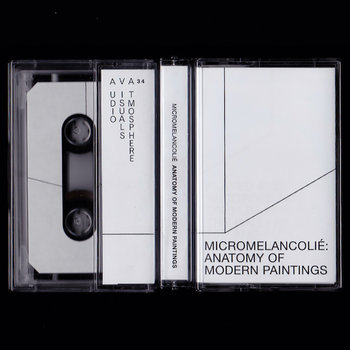 The project of Robert Skrzyński exists its own special sound world, united by its defiance traditional song structures and a schizophrenic sense of beauty. Periodically, a release will line up into rhythms or melodic hooks, but mostly Micromelancolié's music focuses on hissy concrète atmospherics and open-ended tastes in sound sources. Skrzyński himself describes the music he creates in the project as, "sound maps and postcards, created with found sounds, feedback, microsamples, and artificial field recordings." The effect, more often than not, is a sort of bastardized ambient sound memory, hazy and rich all at once, as woozy remnants of melody and texture peer out of tape fog. The Kraków-based Skrzyński has been a quietly relentless staple on the country's scene for years now, and besides issuing several Micromelancolié releases a year, his fingerprints can be heard in many other projects, collaborations, and remixes.
Merch for this release:
Compact Disc (CD)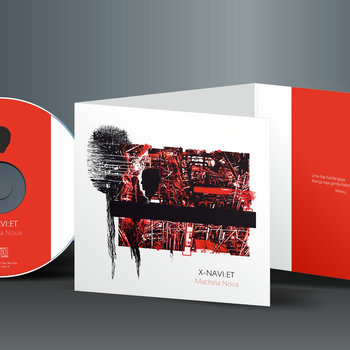 As half of long-running avant-garde duo Hati, Rafał Iwański is something of an elder statesman in the Polish experimental underground. Hati's music focuses on sparse percussion and intensely strange meditations, and they notably collaborated with U.S. avant legend Z'EV in 2011. Iwański's solo work as X-NAVI:ET however, utilizes electronics far more intensely, practically epitomizing the Polish people's ability to summon electroacoustic soundscapes that invite listeners into their psychedelic parallel universes, rather than challenging them with academics or blinding them with sonic science. The newest X-NAVI:ET mini album, Machina Nova issued via dark ambient label Beast of Prey, deploys a vast spectrum of acoustic and electronic instrumentation across six new pieces, including the Chinese hulusi flute, rattles, and melodica alongside analogue synthesizers, tone generators, and samplers.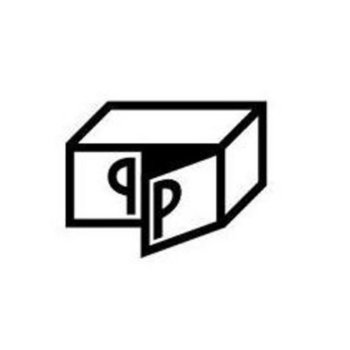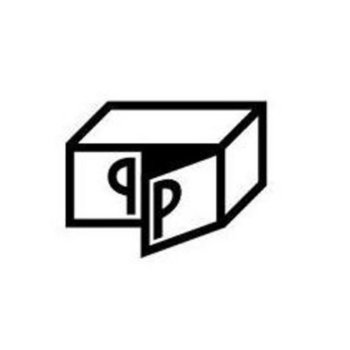 Merch for this release:
Cassette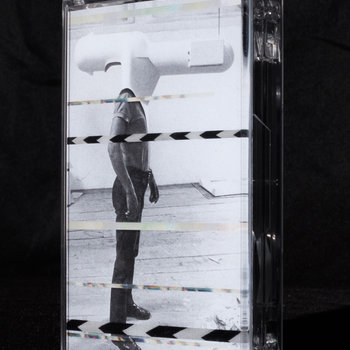 Jakub Pokorski has released electronic music under his own name as well as the pseudonym Krojc, but his latest nom de plume, Computer Says No, heads into slightly rougher and darker territory. Notably, the project's debut, Enfant Terrible, was issued via Pawlacz Perski, a key label in connecting acoustic and electronic experimentalists. Built from "a series of discrete electroacoustic improvisations," Computer Says No skews rhythmic, bass-heavy loops into thudding grooves covered in imperfections and scarred repetitions. Were the pieces more deftly lined up, this music could perhaps sit comfortably in a calm and cool minimal German techno set. As it is though, it's shuffling and restless, typically Polish in its roughed-up outlines and free-flowing structures rather than anything as neat and cleanly designed as techno.
Presumably named in honor of French Marxist thinker Guy Debord, Warsaw-based duy gebord has been described as a "one-man band" project. Sonically, his releases are some of the most defiantly experimental constructions in the scene without being purely improvisational. Atop glitchy soundscapes and the odd locked groove, semblances of guitars, and even the odd vocal, are still discernible. Some of the more lush soundscapes can bring to mind Fennesz's classic albums, but the periodic foray into outright analogue techno do away with any such simple comparisons. Duy gebord has released music on tapes and SD cards, in addition to putting one album up for free online only for a very temporary single hour before taking it down, leaving the music to stew and spread within his small but dedicated community of fans.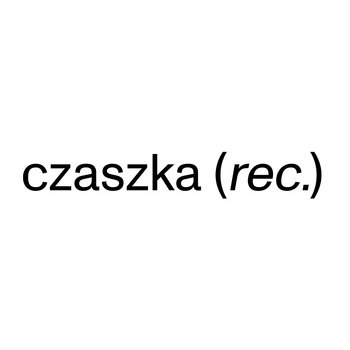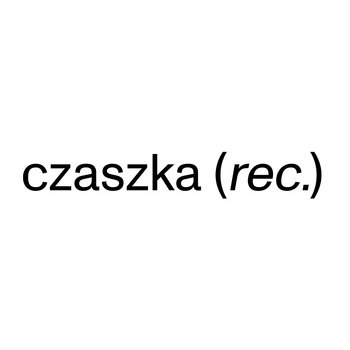 Merch for this release:
Cassette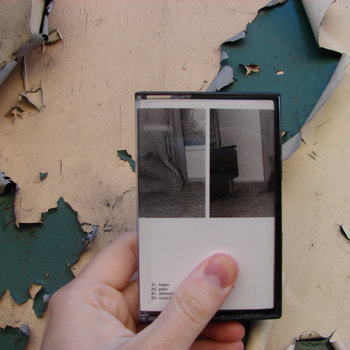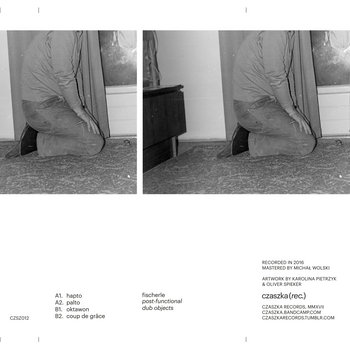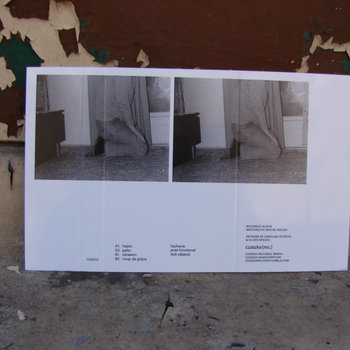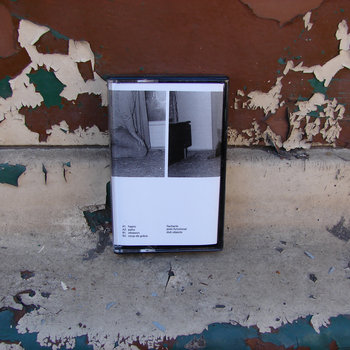 In addition to owning and running the absurdly varied Pawlacz Perski label, Warsaw's Mateusz Wysocki produces music as Fischerle, channeling all sorts of experimental dub techno and minimal elements to create grainy beatscapes. His recent music has employed modular synths, but it in no way resembles the sort of synthetic sound experiments associated with modular setups. Hi-hat-heavy minimal house beats and warm samples make up the grooves, bringing to mind the likes of Detroit legend Terrence Dixon, while other moments groan and flutter with interference, constantly missing the beat in a syncopated ritual. When it comes to making music that's both weird and groovy, Fischerle is of the best.
—Tristan Bath