SCENE REPORT
An Introduction to the DIY Underground in Poland
By John Doran · October 27, 2017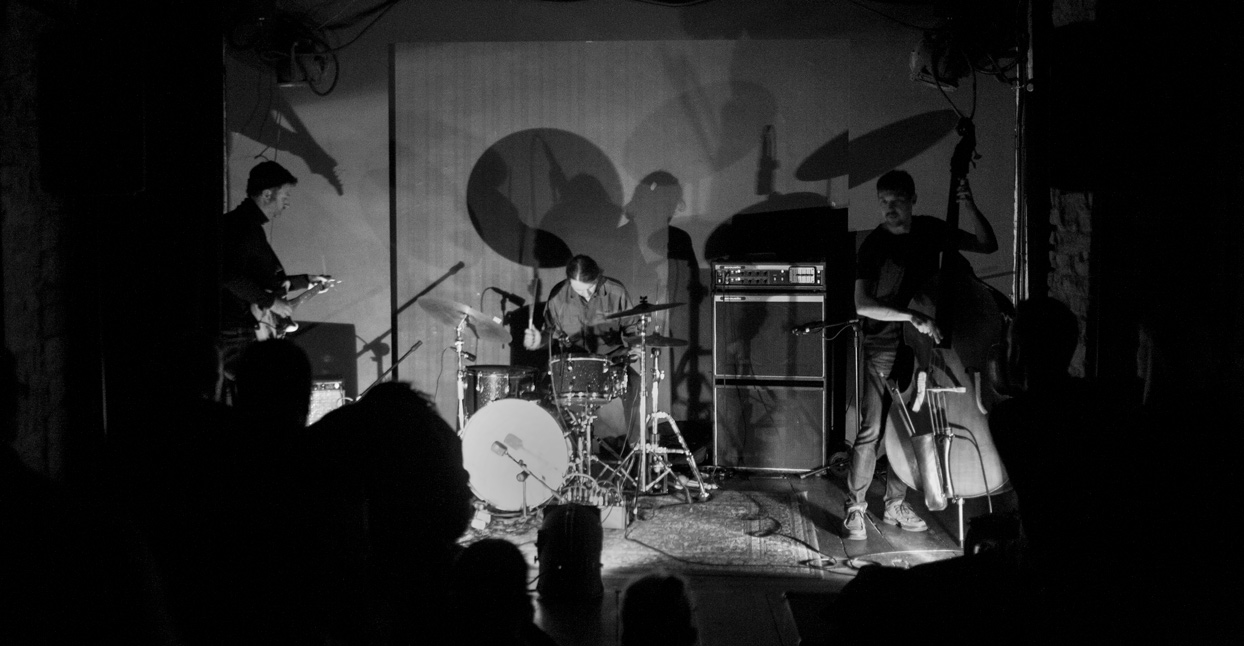 In 2013, the astounding and deeply original album Cień Chmury Nad Ukrytym Polem by Stara Rzeka seemed to come out of nowhere. The record, released by the tiny Krakow-based indie label Instant Classic, was a bewitching blend of black metal, Takoma-style guitar work, cosmic synth, and neo-folk. It initially seemed like it must be some kind of anomaly; that the person who made this near-perfect sonic statement, Kuba Ziołek, must be a mercurial, once-in-a-generation outlier in his scene. This was not the case. In the years that have elapsed since, there have been so many other outstanding Polish independent records released, it's become clear that the country's DIY scene is actually one of the strongest in the world.
Since the death of Stalin in 1953 and the subsequent relaxation of state censorship, Poland has nurtured a vanguard movement of avant-garde cinema and experimental music. This spirit of inventiveness has carried on as a continuum—taking in everything from techno, extreme metal, and post-punk along the way. Above and beyond this, it is clear that something very special has been going on in Polish music over the last five years. Perhaps some of this can be attributed to a tradition of government support for the underground arts, as well as a level of respect shown to underground music from the mainstream media that simply doesn't happen in most other countries. But this is still not the full picture. In 2015, the right-wing Law and Justice Party won the general election, and government support for challenging music has now all but dried up. And yet, such amazing labels as Mik.Musik.!, Instant Classic, Monotype, and Zoharum continue to release boundary-pushing, genre-defying records despite the grim political climate.
The fringes of Polish music are so fertile that it would take many features such as this to even begin to map out the territory they cover in full. There's the avant-garde electronics corner, if you're a fan of techno, noise, and IDM. Those with a more focused idea of what constitutes formally experimental or avant-garde music can explore the music offered by the Bocian or Pawlacz Perski labels. This list concentrates specifically on the DIY underground, the loosely-affiliated countrywide scene that exists around independent labels and performance spaces, populated by musicians who have little to do with academia or any kind of corporate sponsorship, no matter how benign. This is the underground that exists outside of beats-driven electronic music and noise—especially concerning the intersection of avant-rock with jazz, dub, minimalism, folk, post-punk, and extreme metal.
According to turntablist, writer, and promoter Filip Kalinowski, the vigor of his scene can be partially explained by the fact that musicians aren't necessarily hung up on genre: "They operate using the same ethics and approaches when they produce, release, and distribute music. Most of them support each other, collaborate with each other, and buy each other's releases."
Wojciech Kucharczyk, who runs Mik.Musik.!, one of the country's oldest independent labels, says that the near unrelenting severity of the Polish political landscape since WWII, in regards to culture, has been important. Referring obliquely to the 2015 election of the hardline Law and Justice Party, he says: "Under communism, the system of the production of culture was hard; it has been hard during the capitalist times, as well. It was harsh under the Labour government but it has become much harder now."
He goes on to say that small labels such as his own and the others mentioned above are not interested in the whims of fashion: "It is about wanting to build something that is important for all time and not just important for [a current] season, like a fashion label."
Here's a sampling of the robust Polish underground.
Merch for this release:
Compact Disc (CD)
One of the key figures in the Polish underground community is the Bydgoszcz-based virtuoso guitarist, producer, and composer Jakub [Kuba] Ziołek. He is one half of the Zimpel/Ziołek duo (whose stunning debut is out on Instant Classic this week) and plays in noise rock band Ed Wood, psych droners Kapital, the ever-mutating Innercity Ensemble, T'ien Lai, both Alameda Duo and Alameda Trio, and Hokei to name but a few. However, it is in his solo guise of Stara Rzeka (Old River) that he has done some of his most outstanding work. On his debut album Cień chmury nad ukrytym polem, he combined warm cosmic synths, Robbie Basho/John Fahey/Takoma-inspired fingerpicking, harsh but transcendent black metal vocals and neo-folk to utterly bewitching effect. And, that's just on one track, mind you. Take a listen to "Przebudzenie boga wschodu" above for confirmation.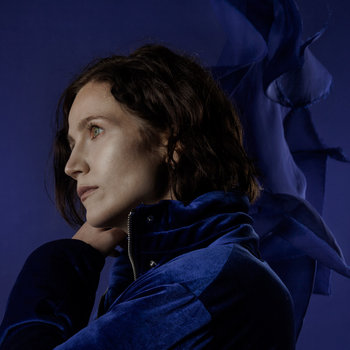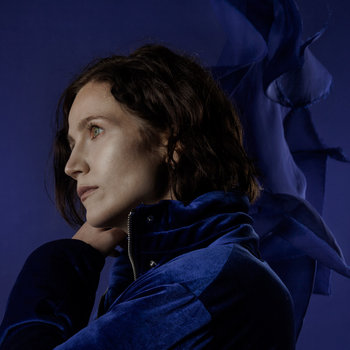 Merch for this release:
Vinyl LP, Compact Disc (CD), Cassette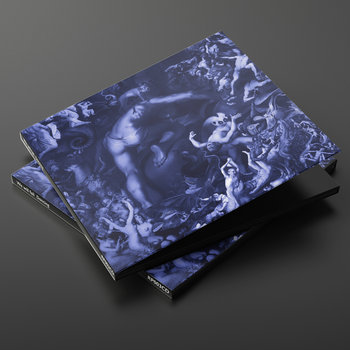 The electronica/techno/avant-garde noise musician and artist Aleksandra Grünholz used samples, field recordings, and synths to make the Hand That Heals/Hand That Bites album released last year by Monotype Records. It's as much a coherently composed ambient project as it is an experiment in minimal electronics, balancing confidently between melodic and abstract.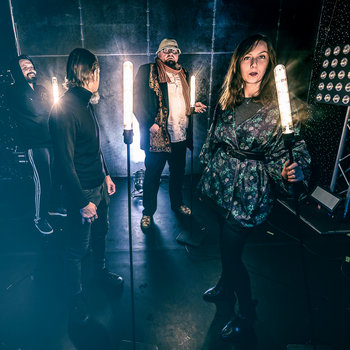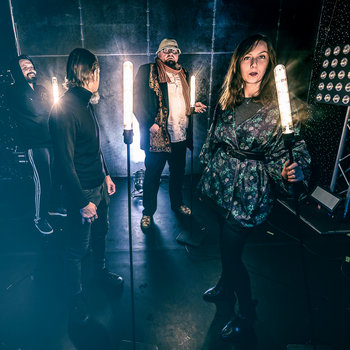 Nearly every single town and city in the northern hemisphere has a clutch of psych bands ploughing essentially the same furrow: skinny black jeans, a Klaus Dinger motorik beat, an analog synth set to Hawkwind "whoosh"-mode and chugging guitars half-inched from The Velvet Underground's Live In 1969 LP or Raw Power by The Stooges. This style of band has become even more ubiquitous than the Detroit-style garage rock band was 10 years ago, so there is an urgent need for rock 'n' roll psychonauts and amp worshippers to stand out from the sonic crowd. Lonker See, from Gdynia on the Baltic Coast, certainly start at the more acid-fried and tie-dyed edges of the field; it wouldn't be unreasonable to mention Loop, Spacemen 3, and the more recent work of Julian Cope to provide context. Their central use of bass saxophone and djembe help them to create a sound which they can comfortably claim as their own.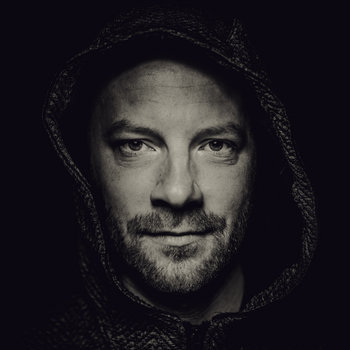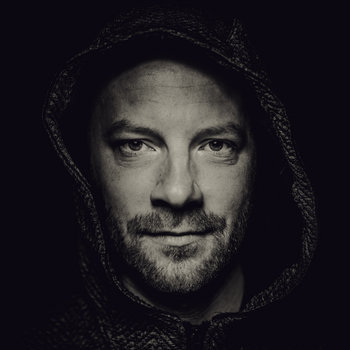 Wacław Zimpel is another figure key to the Polish underground. The clarinetist, violinist, reeds player, and composer who was born in Poznan is the other half of the aforementioned Zimpel/Ziołek duo, as well as several jazz ensembles. That's before we mention the bewitching minimalist music he releases under his own name (the amazing Lines album released by Instant Classic earlier this year features him utilizing a 3,000-year-old proto mouth organ from Laos, Cambodia, called a khaen). His Polish/Indian collaboration Saagara, worthy of special mention, explores the synchronicity between jazz and Indian raga. Zimpel has been studying the highly complex Carnatic music systems and playing with the Indian musicians who make up Saagara for five years now. It is remarkable given how fresh, playful, and intuitive this music sounds—like some kind of heavenly, improbable implosion of Shakti, Penguin Cafe Orchestra, and Philip Glass.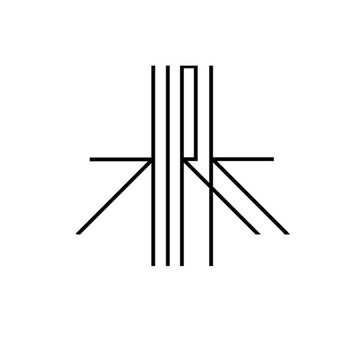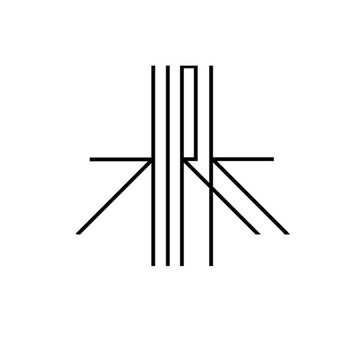 Merch for this release:
Vinyl LP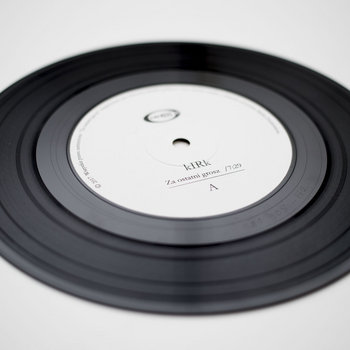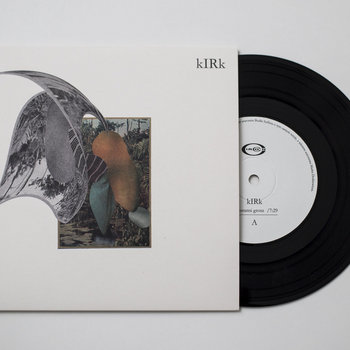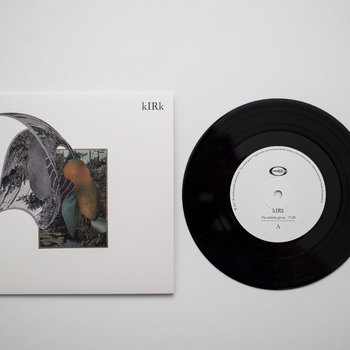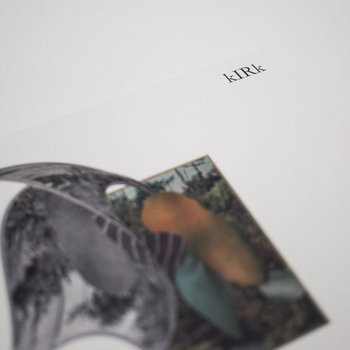 KIRk, whose dubby, experimental post-punk sound finds its closest analog in the recent work of The Pop Group, are always switching things up. They recently added avant/operatic singer Antonina Nowacka, of WIDT, to their lineup—accompanying Paweł Bartnik (electronics), Olgierd Dokalski (trumpet), and Filip Kalinowski (turntable)—to strengthen and expand their sound. The four-piece say that these days they are trying to combine their improvised beat-driven music with a "more or less positive and uplifting attitude." They are currently working on an album, but in the meantime you can get a good idea of their unique sound on their recent Za ostatni grosz 7''.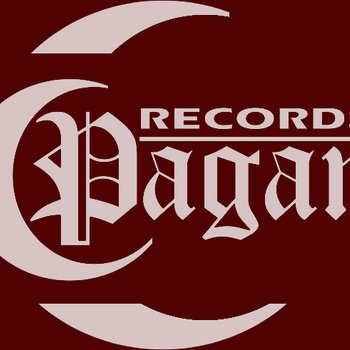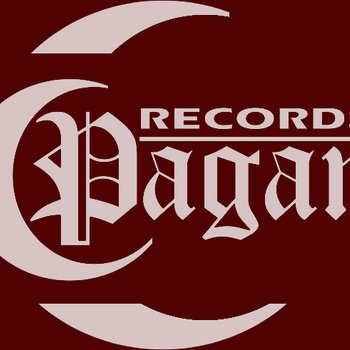 Merch for this release:
Compact Disc (CD), Vinyl LP, T-Shirt/Apparel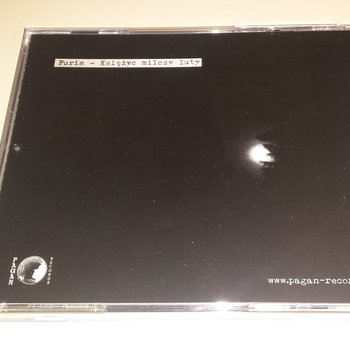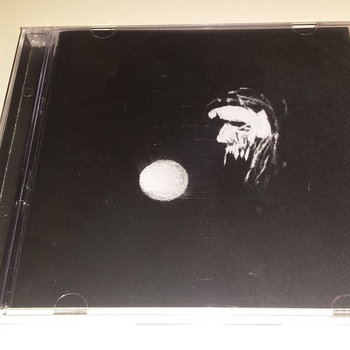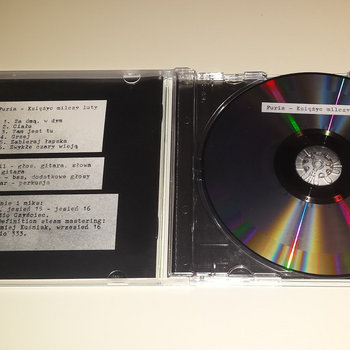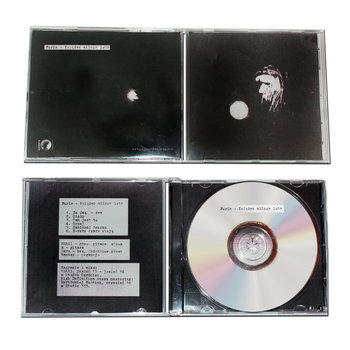 Furia, from Swiecie, are the self-appointed emperors—and, some would say, the only existing examples—of Nekrofolk (they were also mentioned in our piece on Polish Black Metal). As grim as this neologism may sound initially, a quick spin of their recent album Księżyc milczy luty (Pagan Records) reveals they trade in a very approachable blend of '80s black metal, biker rock, post-metal, and surf guitar. The band may have started 15 years ago in a more traditional black metal environment, but now they arguably have more in common with ambitious post-metal experimentalists Wrekmeister Harmonies.
Merch for this release:
Compact Disc (CD), Vinyl LP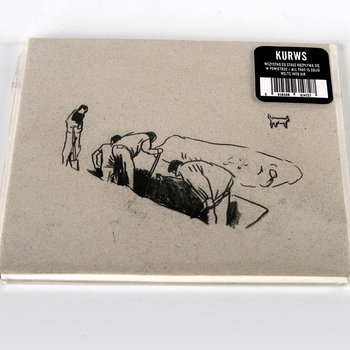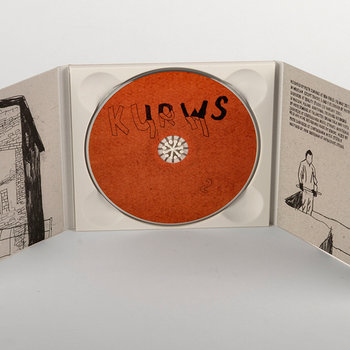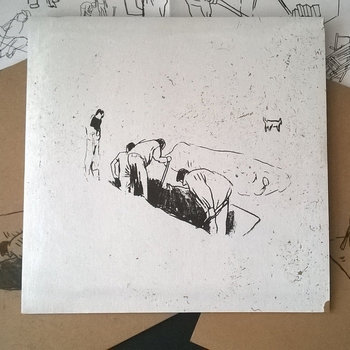 This brutal and unforgiving jazz-punk outfit is slow to reveal exactly how sophisticated they can be, but once you penetrate the savage and unpleasant surface, their bellicose chops are hard to deny. They draw from a range of influences that sound like they may include Blurt, Magma, This Heat, The Contortions, NOMEANSNO, Massacre, Gang of Four, and Shellac, with some tape splicing experiments thrown in for good measure. The group just released a scabrous new album on Gusstaff called Alarm. Here, for the curious, is a track from 2014's All That Is Solid Melts Into Air. (After all, which self-respecting bunch of Rock In Opposition party-starters wouldn't refer to Marshall Berman's seminal study into modernism and the Communist Manifesto when naming their album full of summer jams?)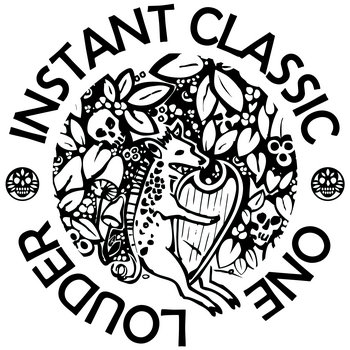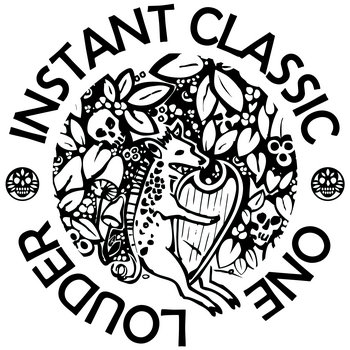 Lotto are a trio made up of guitarist Łukasz Rychlicki (Kristen), bassist Mike Majkowski (Hailu Mergia Trio), and drummer Paweł Szpura (Hera, Wovoka). They aren't the only band in the world to explore droning, jazz-and-doom-influenced minimalist rock, but they're one of the best—think of them in the same company as Boren Und Der Club Of Gore. Their third album is due out soon on Instant Classic; their second, Elite Feline, features monomaniacal attention to detail, which may be one of the reasons it was voted Album of the Year by a group of over 40 music journalists in Poland's biggest newspaper, Gazeta Wyborcza. As you can hear from the track "Rope," Elite Feline saw Lotto carve out ground somewhere between the recent country-influenced drone of Seattle-based group Earth, the sublime jazz of the Necks, and Mats Gustafsson's Fire! trio.
Innercity Ensemble are a supergroup of sorts, featuring members of Alameda 5, Stara Rzeka, HATI, Kapital, and T'ien Lai. Their constant inventiveness makes it hard to pin down their sound exactly, but III, released last year on Instant Classic, is a great place to start. Evoking Bill Laswell's global '90s experiments, its fluid improvisations touch jazz/rock fusion, Indian classical modalities, pop minimalism, industrial, and dub.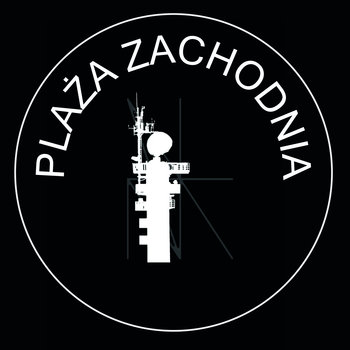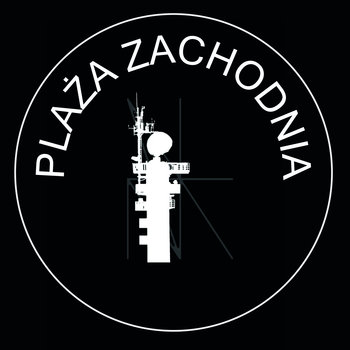 Merch for this release:
Compact Disc (CD)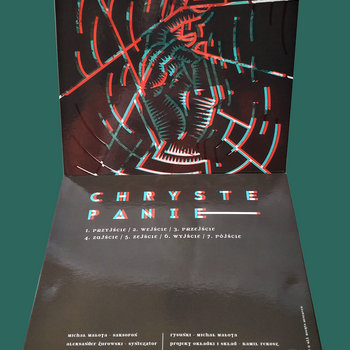 There's very little information about this group available in English, but their wild brand of industrial jazz doesn't need translation. There's crashing dissonance, saxophones played until the musician is absolutely breathless, and a veritable buffet of synthesizer sounds. Their songs sound a bit like avant-garde theater recorded to tape, helping truly demonstrate the fractal depth of the Polish DIY underground.
—John Doran