SCENE REPORT
The New Zealand Artists Taking Vaporwave in New Directions
By Sarah Gooding · December 03, 2018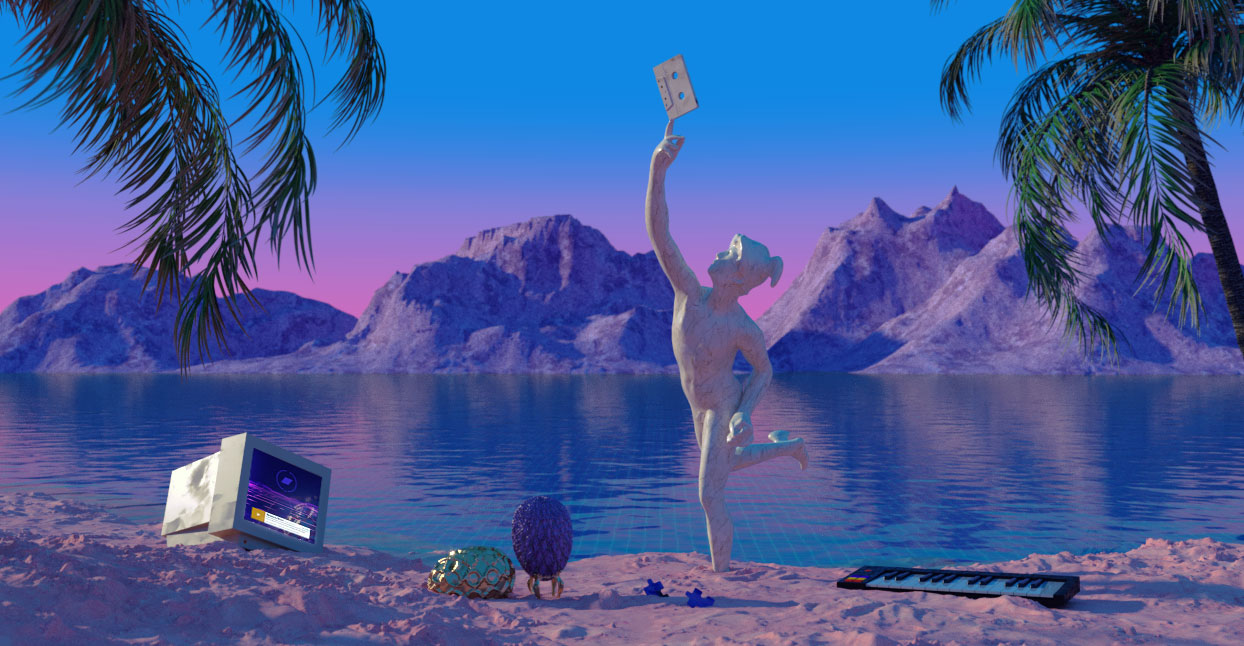 New Zealanders are known tinkerers. Since the days the country boasted a ratio of 22 sheep to every person back in 1982 (the current ratio is about 6:1), New Zealand has adopted an optimistic, can-do attitude. The "number 8 wire" mentality, a colloquial name for that resourcefulness, came about after a popular sheep fencing material was repeatedly utilized on remote farms for a variety of tasks; the phrase has come to represent Kiwi ingenuity as a whole. From Burt Munro making his own motorcycle parts for his record-setting races to director Peter Jackson baking alien masks in his mother's oven before directing the Lord of the Rings, there's a drive to create and experiment down under.
This extends to music; the country is home to celebrated indie label Flying Nun, as well as a number of other, more recently established independent labels. But because popular retellings of New Zealand's indie music legacy are so guitar-centric, it may come as a surprise to some that the country also has a prolific electronic music scene, which is producing some of the most interesting experimental vaporwave around.
Being not just geographically remote but also culturally isolated—rock and reggae dominate the mainstream—New Zealand's experimental electronic musicians are accustomed to feeling alienated; in a way, they thrive on it. As Wellington-based artist Stef Animal explains, "I think vaporwave appeals to our pre-internet memories of that geographic and cultural isolation, and how mainstream media consumption was actually a kind of universal experience—at least in the so-called 'western world.' It's kind of a mingling of mass-produced culture and our individual emotional responses to it. Being so far away from the major mainstream culture centers—especially North America and Europe—makes this mingling part of everyday life for people here."
Luke Rowell, another Wellington-based artist, agrees that the country's geographic isolation creates room for experimentation. "I think New Zealand has a great [advantage] of looking out at the world and resynthesizing culture at a distance. The [cultural] knowledge of so many of the local artists here verges on encyclopedic; we have found each other quite easily, and I think our isolation gives us strength. We seek out culture across this distance."
A key ingredient of vaporwave is the recycling and repurposing of familiar ideas—it's the ouroboros of electronic music. But the artists in this list are more interested in creating new sounds than steeping their music in nostalgia. They're transforming vaporwave from sarcastic and sample-based to imaginative explorations of experimental music.
Here are seven New Zealand artists who are creating cutting-edge vaporwave and pushing the genre in bold new directions.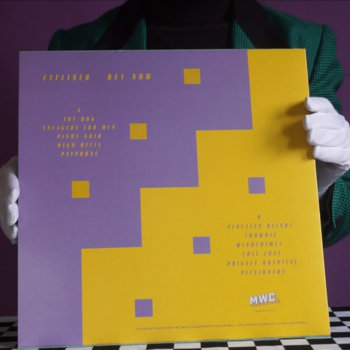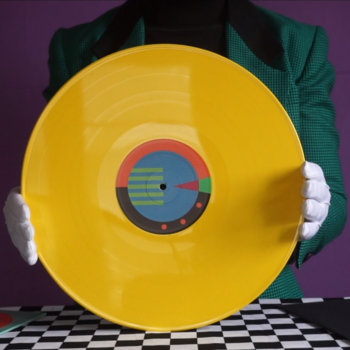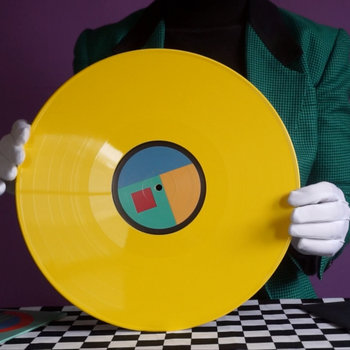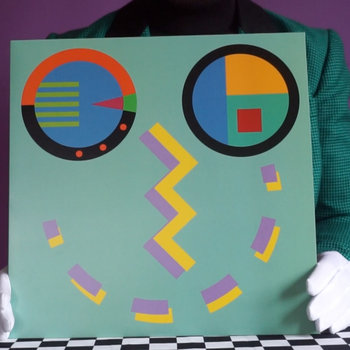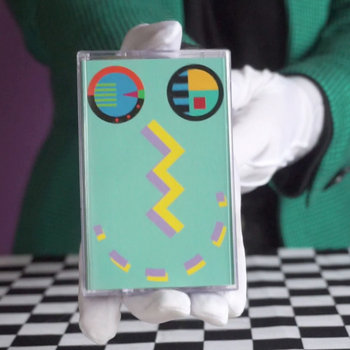 .
00:10 / 00:58
Merch for this release:
Vinyl LP, Cassette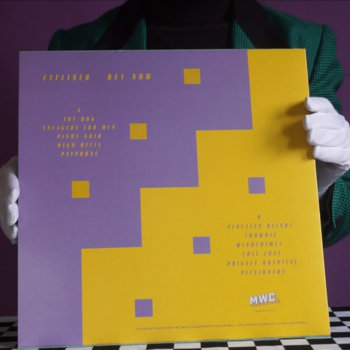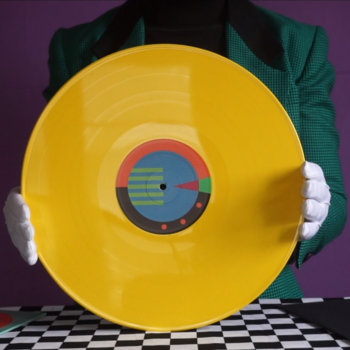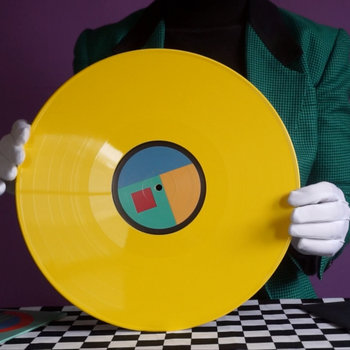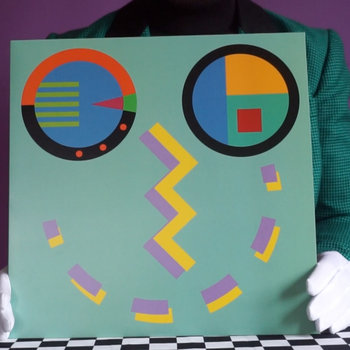 Luke Rowell has been New Zealand's pre-eminent one-man party band since he started disrupting pop music as Disasteradio in the early 2000s. Following an exhaustive world tour for his album Charisma, Rowell retreated into a "deep, office interiors-induced trance," creating more abstract "mood pieces" that formed the basis of the first Eyeliner release, High Fashion Mood Music. Where Disasteradio is an exercise in maximalism, Eyeliner luxuriates in "economical listening." Rowell uses MIDI "to make something that sounded like sampled vaporwave" without samples. He says, "Part of the appeal of vaporwave is the sound of passed time ('80s genre, low-fidelity), and it's such an interesting challenge to try to conjure that up from scratch." His approach—which he likens to solving a puzzle, or "making a watch or a Fabergé egg"—results in expertly crafted songs with equal parts wit and dazzling detail. With almost literal interpretations of products as songs—or, as he put it, "romanced commodities reimagined as virtual-vacation destinations"—demonstrated in the driving synths of "Toyota Prius", the recreated computer sounds of "iPod Touch", and the silky reverb washing over "Pinot Noir",  Rowell conjures a mood that's simultaneously soothing and surreal.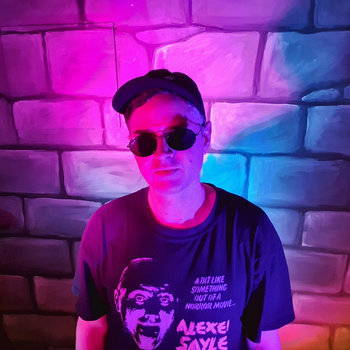 .
00:10 / 00:58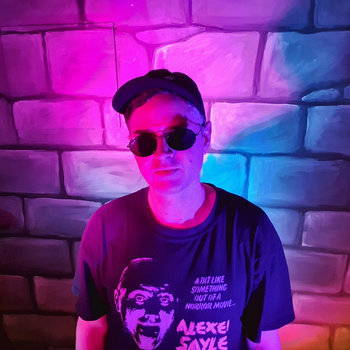 As one half of the electronic party duo Golden Axe, Chris Cudby helped create an effervescent synthwave scene in New Zealand in the late 2000s. Since then, he's ventured into solo electronic experimentation as Power Nap, releasing the hypnotic Eat Or Be Eaten and, more recently, two songs from his upcoming debut album, Shaped Canvas. "Power Nap was initially inspired by the sample-heavy, minimal locked-groove work of proto-vaporwave artists Teamm Jordann and AyGeeTee," Cudby says. On new track "Lunarlon," he pushes these early vaporwave elements into noisier territory, using layers of atmospheric synths, a mutant-disco rhythm, and trippy vocals. He describes his sound as a "blend of sample-based material, live recorded electronics (usually with Juno 6 hardware synth synched with 707 drums in the mix), a bit of my trusty old Yamaha PSR 6 keyboard, and sometimes some echoed-out vox." Cudby's continued practice as a live performer informs his songwriting. "I've got a 'whatever works' policy for writing Power Nap music," he says. "The only rule is that I've always got one eye on how I'm going to play the songs live later."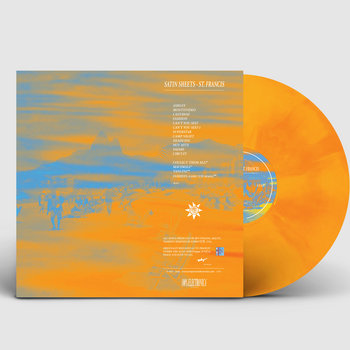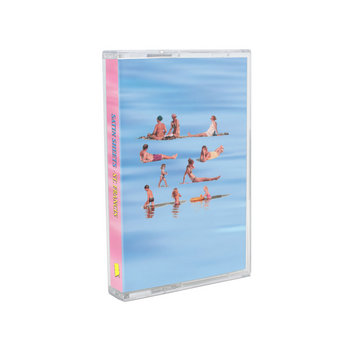 .
00:10 / 00:58
Merch for this release:
Vinyl LP, Cassette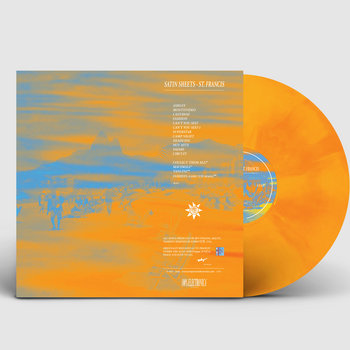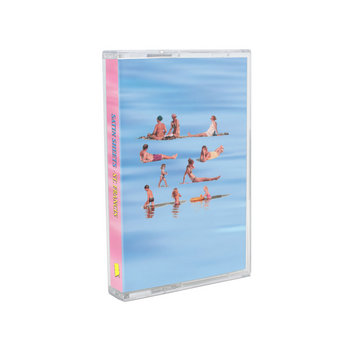 With its relaxed atmosphere, spacey synths, and nostalgic vibe, Satin Sheets sounds right at home in the vaporwave canon. Ben Pogson, the Auckland-based artist behind the project (which was formerly called sprite1999) became part of an international community of vaporwave-affiliated artists earlier this year, when U.S. label 100% Electronica released a deluxe version of his 2017 album St. Francis. The label's roster includes artists like George Clanton, SURFING, and ESPRIT 空想, all of whom take elements of vaporwave into diverse new directions. "I think my next Satin Sheets LP is going to resemble somewhat of a synthesis of what I love about vaporwave and what I've loved about every other genre that I actually primarily listen to: shoegaze, '90s pop, etc.," he says.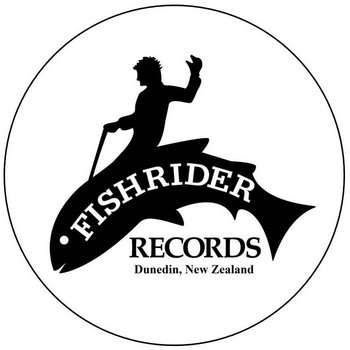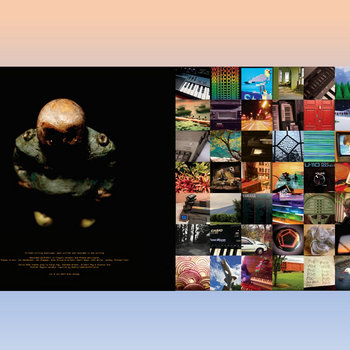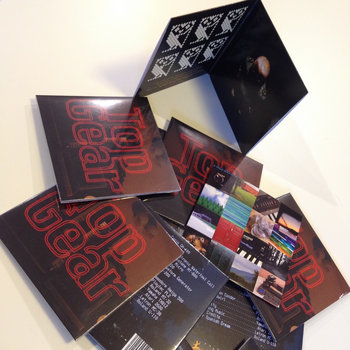 .
00:10 / 00:58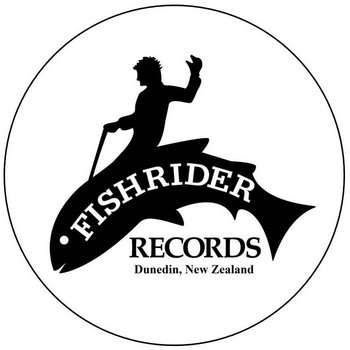 Merch for this release:
Vinyl LP, Compact Disc (CD)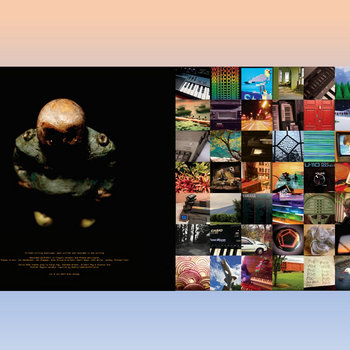 Where many vaporwave artists fetishize old technology, Stef Animal wholeheartedly embraces it—limitations and all. The Dunedin-based multi-instrumentalist (who is also one-fourth of the shoegaze band The Golden Awesome) released her long-awaited debut solo album Top Gear in February via Fishrider Records. Each track employs a different vintage instrument that had been languishing in her studio—among them, a Casio MT-800, an Atari 2600, and an '80s Commodore Amiga computer—which gives each song a distinct sound. The album is tied together by Animal's intricate composition style, and an atmosphere that evokes '80s sci-fi soundtracks. "I'm not sure I can be called a vaporwave artist as such," she says, "but the music I make definitely shares some aspects of the vaporwave schtick: specifically the backwards-looking, technology-focused, deep-nostalgia emotional trip that vaporwave does so well." From the surging synth on opener "Loading" to the Atari sprint in "Running Music," similarities to the genre abound.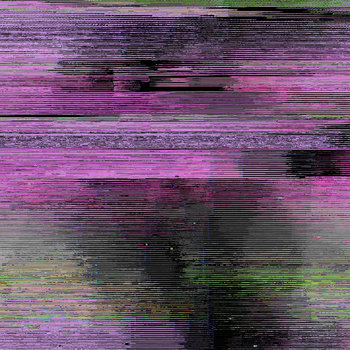 .
00:10 / 00:58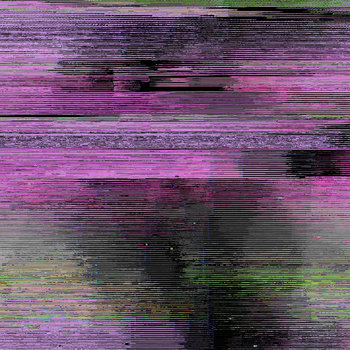 Considering much of vaporwave is languid and atmospheric, ROC///OPT/'s occasionally uneasy melodies may come as a shock. But this new project from experimental musician Brandon Sayring has more in common with vaporwave than first meets the ear. The now Tokyo-based New Zealander has been toying with sound for years under multiple aliases, notably SoundCanvas Ultra, where he dabbled in vaporwave via dulcet flutes, reverb-laden drums, and melodies that feel like coasting down a seaside freeway with the top down. ROC///OPT/ takes many elements of vaporwave—swooshing synths, hallucinogenic melodies, computer sounds—and layers them in dramatic patterns and textures to thrilling effect. His recent album RM1X201806201807 reflects the futuristic Japanese inner-city atmosphere that experimental vaporwave artists often try to conjure, rather than the palm tree-lined paradise of more traditional vaporwave. Produced using a Yamaha RM1X, the album alternates between breakneck speed and slower tempos, handling both with ease.
.
00:10 / 00:58
Jamie Dickson has been experimenting with vaporwave as a means of virtual escape from the cold dark city of Dunedin, in New Zealand's deep south, for six years. As Splash Club 7, he's one of the more prolific producers of oceanic vaporwave, having shared upwards of a dozen releases ranging from peppy seapunk to late-night lo-fi and, more recently, vapor trap on the hypnagogic LUV // HIDE. "I have tried to branch out into other genres, while still holding onto influences of vaporwave," he says. SYSTEM32's warped, wailing vocals and foggy synths walk a fascinating tightrope between comedic and creepy, but Dickson hits his stride with SysWOW64, which melts traditional vaporwave with Tropicália, mournful Pakistani singing, and some very uneasy listening. Highlight "BERMUDA_MALL" expertly shifts tone and tempo to bizarre, beautiful effect, and is guaranteed to swim in your head for days.
.
00:10 / 00:58
One of the anonymous Auckland-based artists behind the productive New World label, ATLAS.exe recently released a disarmingly diverse album that sounds like it could be sample-based but is actually all original. "I composed and produced the music first, and then treated it as a sample," he explains. The result lands surprisingly close to smooth jazz, which he admits doesn't fit neatly into the vaporwave canon. "A lot of people mentioned to me that they don't consider the album to be very vaporwave sounding," he says. But therein lies the appeal. Tropical Midi Selections combines classic New Age ocean sounds, smooth jazz saxophone, vaporwave, and reggae for a lush, relaxing listen—that is, until an eerie female voice materializes at the record's halfway point to guide "soul travelers" into "a new life." ATLAS.exe told New Zealand website Under The Radar the album was "based on a sort of Logan's Run scenario." And just like that, vaporwave's utopia becomes a dystopia.