SCENE REPORT
New Zealand Indie: Beyond Flying Nun and the "Dunedin Sound"
By Nick Fulton · April 04, 2018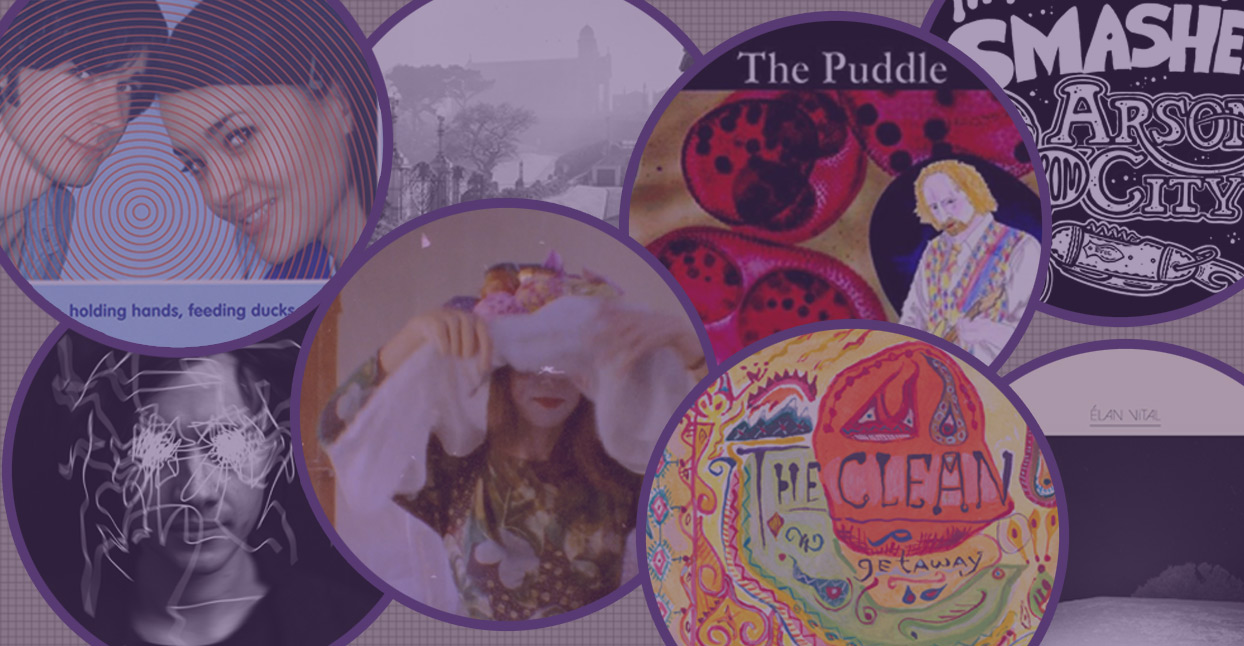 It's often said that isolation leads to innovative music. That's certainly true for New Zealand, 2,500 miles over the Tasman Sea away from its closest neighbor, Australia. The country is famous for producing a pioneering brand of guitar music that has influenced artists from Sonic Youth to Pavement, to the late Memphis punk legend Jay Reatard. Since the 1980s, the "Dunedin sound," as it's become known, has been used as a touchstone to define a group of bands with jangly guitars, lo-fi production, and a deadpan Kiwi approach to writing and recording music; it was really just a fancy name for a localized subculture related to punk rock. At the heart of the "Dunedin sound" were groups like The Clean, Sneaky Feelings, and The Chills, and it later came to include post-punk bands like Bailterspace, Straitjacket Fits, and Snapper.
Merch for this release:
Vinyl LP, Compact Disc (CD)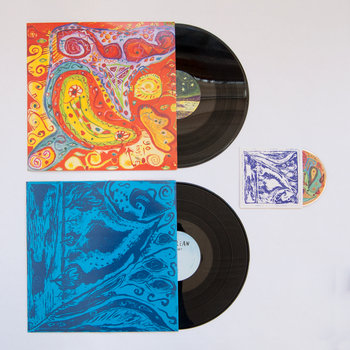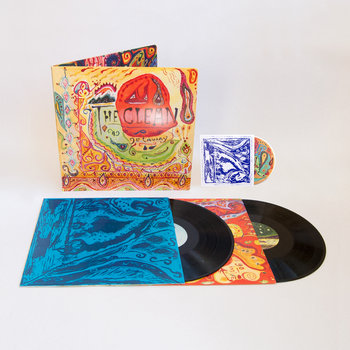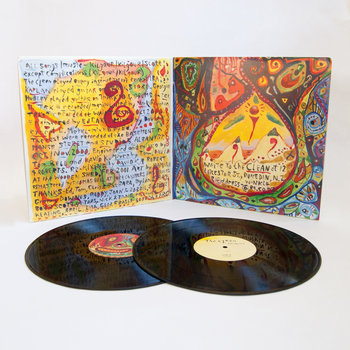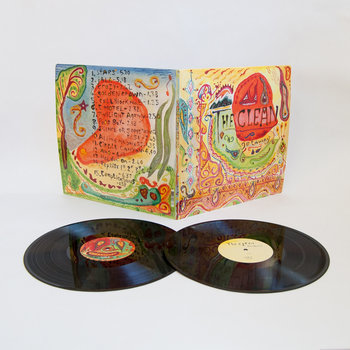 Much of the fanfare centered around the workings of Flying Nun Records, an independent label founded in 1981 by Roger Shepherd, who at the time was a relative novice with no prior experience in the business. Shepherd's approach was fiercely DIY. In the early days, he maintained his job at a Christchurch record store (he eventually quit in 1986) and ran the label on the side. His philosophy was simple: if he liked it, he'd find a way to release it. The financials would be arranged later, sometimes for the better, sometimes for worse. It depends on who you talk to. But as the label's popularity grew, record industry figures came knocking, and in 1990, with Flying Nun close to bankruptcy, Shepherd signed a deal to incorporate the label with Festival Records (later known as Festival Mushroom Records). A further transaction in 2006 between FMR and Warner Music Group effectively turned Flying Nun into a legacy label.
Today, that heritage is well documented. A film titled Heavenly Pop Hits – The Flying Nun Story premiered in 2002; last year, Shepherd released a book, In Love With These Times: My Life With Flying Nun Records; and in 2013, New York record label Captured Tracks started reissuing records from the Flying Nun back catalog.
In 2009, Flying Nun was purchased from WMG by a consortium of New Zealand music professionals (including Shepherd), and in recent years has started signing and releasing music by contemporary artists such as Fazerdaze, The Courtneys, and Mermaidens. Those artists undoubtedly benefit from the past and present versions of the label. Many other New Zealand artists benefit, too, simply by sharing a home base. But the association by proxy hasn't always been welcomed. As Flying Nun has been mythologized in New Zealand music folklore, many contemporary artists have come to view the label as having an overbearing presence. Referencing Flying Nun has become somewhat of a tokenistic gesture, a way of pigeonholing every New Zealand guitar band without really saying anything unique about them. Michael McClelland, who performs as Centre Negative, opens his 2016 album Emotion Is Cringey with a 60-second monologue that concludes, "And finally, a quick word to those thinking of including the words 'Flying Nun' in their reviews. Please mail your review to the burning core of the sun and then set yourself on fire and die. Thanks, and enjoy the album." That type of dissidence reared its head again recently, when a band painted their name over a Dunedin mural paying homage to The Chills. Dunedin musician Millie Lovelock, who performs as Repulsive Woman and in the band Astro Children, later commented in an interview, "Older people in the scene very much feel that we should all bow down to these Dunedin greats."
No matter how you slice it, in a small market like New Zealand, a label with a history like Flying Nun's is going to cast a long shadow. On one side you've got the label's legacy, which helps to draw attention to music being made in the shaky isles, while on the other side, it's easy for music fans to flick through the Flying Nun catalog but bypass the artists sitting right next to it. But while fractures have become more public in recent times, it's not just a modern problem. Throughout the years, a number of distinct record labels have operated in the shadows of the Nun. Some, like Propeller and Xpressway, formed during the heyday of '80s jangle mania, while others like Arch Hill and Powertool Records began much later, when it looked like Flying Nun was fading away.
Today, much like in the past, there's plenty of independent record labels operating in the margins. Many have cemented their own histories amongst a dedicated community of fans, but few have found the type of global infamy that is bestowed on New Zealand's most recognizable label. We asked four of them to tell us their stories.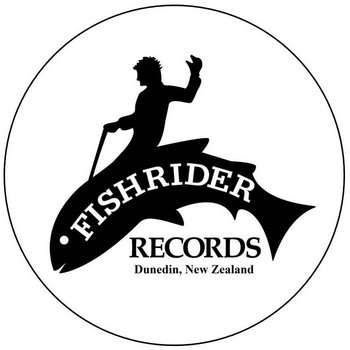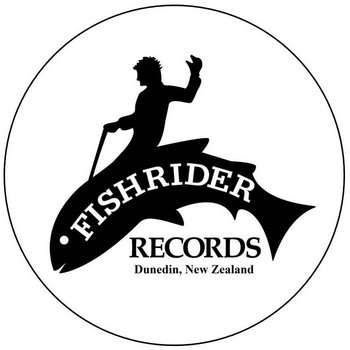 Merch for this release:
Compact Disc (CD)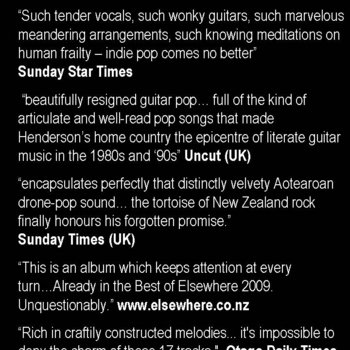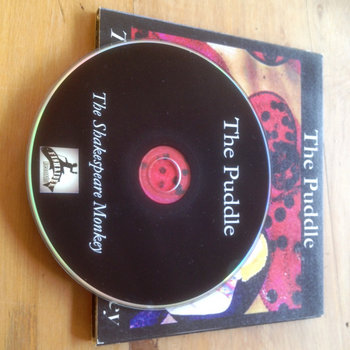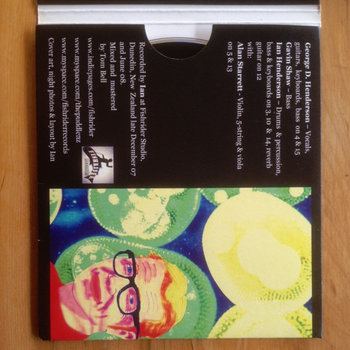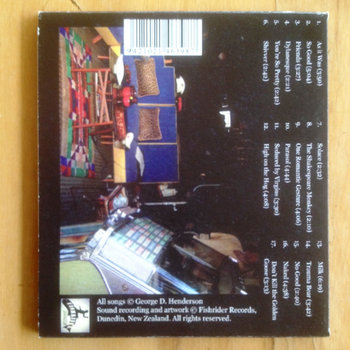 Ian Henderson started Fishrider Records in 2006 to release an album by The Dark Beaks. He says he had no intention of making it a permanent gig. "Enthusiastic feedback from customers, radio hosts, and reviewers around the world [and here in] Dunedin inspired me to continue," he says. Early releases such as The Puddle's No Love – No Hate and The Shakespeare Monkey resemble the famed "Dunedin sound" (the band has also released music with Flying Nun), but in recent years a swath of bands with new wave and post-punk tendencies have dominated the label's roster.
"Today, there is even less of a 'Dunedin sound' or even a scene," says Henderson. "Music and art have always overlapped here, and that overlap is where the interesting people and sounds are, and it's always changing… I've always believed Fishrider releases the artists and albums no other label would release, and also that the label is more music arts and crafts than music industry."
Henderson runs the label from his home in Dunedin, but partners with U.K.'s Occultation Recordings for European and U.K. distribution. It helps him save on the cost of shipping and allows him to run the label with "an art-before-commerce" approach. "The bands organize their own art and decide how they want to present themselves and their music. What I do is mostly project management and coordination, plus PR, administration, and bookkeeping. And lots of packaging and mailing," he says.
Remaining partial to the creative process also allows him to enjoy music as a fan. "Everything released on Fishrider is something I really like and want to have in my own record collection and play," he says. Henderson's curation is central to the label's success, and also helps the label maintain a certain aesthetic and sound. His love of tempered melodies and earnest storytelling define the first six years of Fishrider, which were dominated by The Puddle, Dark Beaks, and art-pop band Opposite Sex. Psychedelia started to become a theme with the first Shifting Sands record in 2012, and you can start to hear the influence of British shoegaze and American indie rock.
Merch for this release:
Vinyl LP, Compact Disc (CD)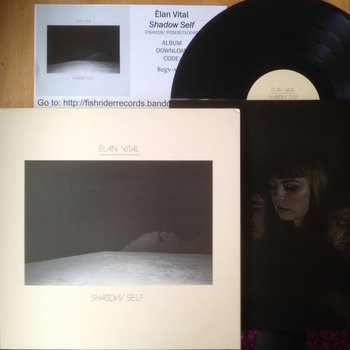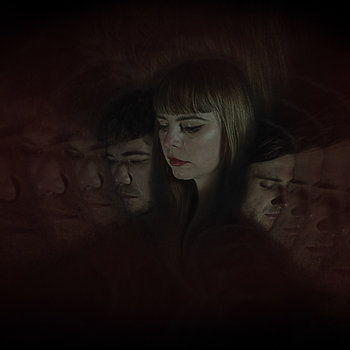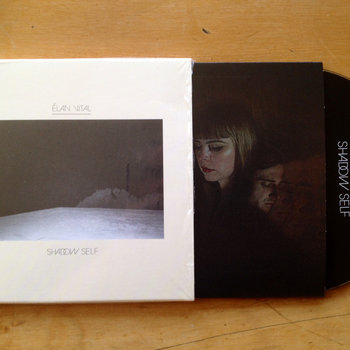 Élan Vital and Death And The Maiden—two recent additions to the Fishrider Records roster—create dark, industrial punk, with synths at their core. The music is gloomy and gothic, much like Dunedin's architecture. Henderson declares, "It's a bit more of an indication of where Dunedin music is at today."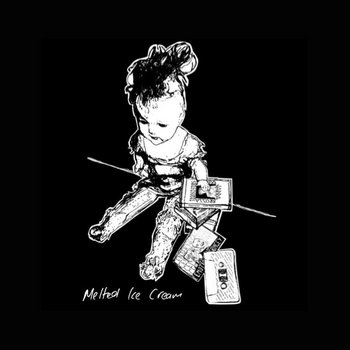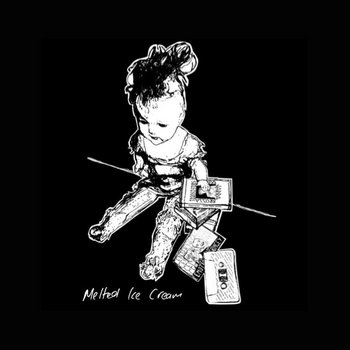 Christchurch label Melted Ice Cream is responsible for releasing some of New Zealand's most defiant punk music. The label was started by Salad Boys guitarist/vocalist Joe Sampson in 2011 as a digital bootleg label, and later evolved into an original cassette label based out of his apartment. Brian Feary, who was living with Sampson when the label began, is now its custodian. Addressing the label's origins, Feary recalls, "In the early days we were dubbing cassettes by hand on whatever tape recorders we could get our mitts on. We actually devised a method where we were playing all of the tracks into a four-track and recording both sides of a tape at once… In 2012 I managed to find a cassette duplicator being sold for $24 by a studio that was closing down. That was a watershed moment for the label—we could then dub a whole run of 50 tapes in about three hours!"
Feary highlights the release of a compilation called Sickest Smashes from Arson City, which features artists from the local Christchurch punk scene, as a pivotal moment in the label's evolution. "It probably could be viewed as the initial launch of Melted Ice Cream as it is today," he says. It included early singles by Salad Boys, as well music by dance-rockers The Dance Asthmatics and thrash punk band Transistors. Many of the featured artists on Sickest Smashes went on to release their own records via Melted Ice Cream.
Like a lot of small independent record labels, Melted Ice Cream relies on the local music scene to keep the label upright. The label's roster reflects this volunteer-run spirit. Feary says, "It's a pretty casual thing, generally we know members of the bands or are even good friends with them, and of course we release music that we are involved with." Feary is a member of X-Ray Charles and plays in The Dance Asthmatics alongside Sampson, who also plays in Salad Boys and T54. Both their fingerprints are scattered across the back catalog.
"It has always been and will always be a label run out of a passion for local music, rather than for commercial incentives," says Feary. He says the main challenges of running a label from a country like New Zealand is the cost of shipping vinyl back and forth from Europe and North America. It's cheaper to get vinyl pressed offshore, but there's also a three-month wait time to get it shipped back to New Zealand. To try and mitigate some of the cost and time associated with doing a vinyl release, Feary says they send bulk quantities to foreign-based distributors and focus instead on selling cassette tapes. Feary notes, "We don't do CDs because they are almost as obsolete as tapes. But tapes have a retro appeal, sound great, and fill the need to have a physical copy for some people."
Merch for this release:
Cassette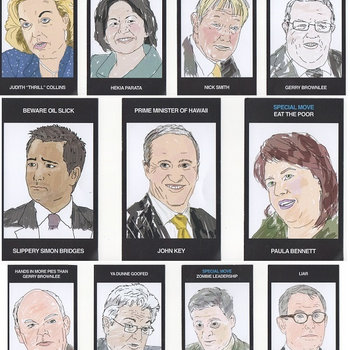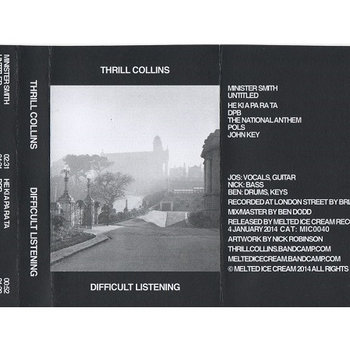 Some of the best cassette releases on Melted Ice Cream are the most subversive. Thrill Collins' Difficult Listening is a bruising punk record that takes shots at former New Zealand Prime Minister John Key and his conservative cabinet ministers. It also contains a brilliant tongue-in-cheek song called "The National Anthem," which sees vocalist Jos Van Beek reading a summary of a rugby game while his bandmates create a ruckus on bass guitar and drums. Feary highlights BnP's Welcome to Mediocrity as one of his favorites. Like many other Melted Ice Cream releases, it's fast, ferocious punk rock flexing all of its muscles. There's nothing mediocre about it.
Julie Dunn cites Melted Ice Cream and Fishrider Records, as well as Auckland's Prison Tapes and Australia's Flightless Records, as the inspiration for her label, trace / untrace. Dunn and Richard Ley-Hamilton started the label in 2017 and have released cassettes by four of their favorite Dunedin bands: The Rothmans, Koizilla, asta rangu, and bediquette.
The label is headquartered in Dunn's kitchen, which is where her tape machine is located. "Tapes are such an incredible format," she says. "I had a tape player in my car for years and some of my favorite albums are ones I've listened to way too many times while driving. I also really like the compressed sound that tape lends to music, which acts as a kind of lo-fi gloss for anything. Design-wise, I love making up J-cards and think you can be so creative with the artwork for a tape case."
Merch for this release:
Cassette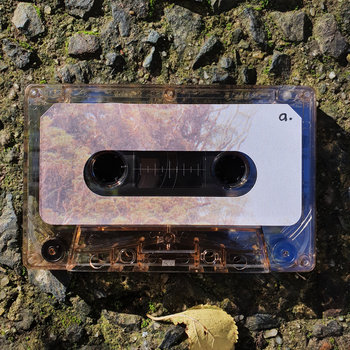 Dunn says before starting her own record label, she had no prior experience in the music business—"other than going to a lot of my friends' shows and helping them as their roadie and driver"—but she has big plans. Dunn wants to use her position to promote more inclusivity in the Dunedin music scene, which for decades has been heavily dominated by male artists. "I'm really interested in exploring ways to remove barriers to making music, especially for women, non-binary, and young people," she says. "I would love to host some sort of forum or series of events for people to physically come together and discuss and learn about issues that we have in our community, like mental illness and well-being, inclusion and safe space practices, and empowerment of our marginalized groups. Another big aim for me is to start a platform for sharing knowledge on really solid DIY practices for musicians, like how to make good quality merch cheaply, how to host a successful DIY show, how to record inexpensively—anything that makes it easier for people to make music and get it out into the world."
Merch for this release:
Compact Disc (CD), Cassette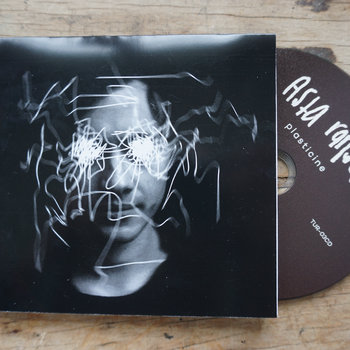 The highlight of the trace / untrace catalog thus far is asta rangu's excellent debut EP, plasticine. It's the work of label co-founder Ley-Hamilton, and is a fluid rock 'n' roll record full of tightly wound guitars and soaring vocal melodies. In the post-grunge era of the late '90s it would have slotted in nicely beside some of the greats, but in a contemporary setting it still sounds fresh.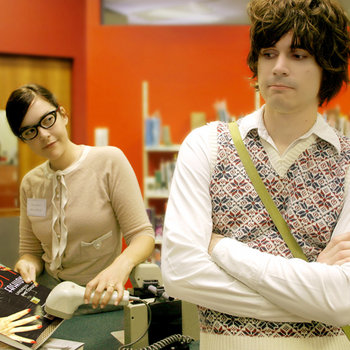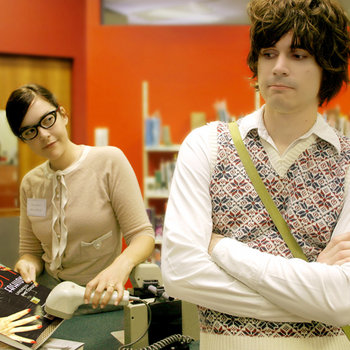 Scott Mannion cites the lack of New Zealand record labels interested in pop music as one of the reasons for his decision to start Lil' Chief Records with Jonathan Bree in 2002. While working together at a record store, the pair noticed a shift in the musical landscape—particularly in Auckland—towards a more aggressive style of rock music that emerged during what could be described as the post-Flying Nun era. "If Flying Nun had been around to sign The Brunettes and The Tokey Tones in the early days, we probably wouldn't have started Lil' Chief," Mannion says. But given the circumstances, starting a label to release their own bands' brand of pure-of-heart pop music made the most logical sense.
The first two releases on Lil' Chief were of Bree's band The Brunettes, a duo characterized by Bree and Heather Mansfield's deadpan romanticism. Their love of '60s pop was endearing to fans, who saw them as a bedroom version of bands like The Beach Boys or Shangri-Las. The success of the first two Brunettes records was great for business. It cemented them as Lil' Chief's flagship band and helped to create the framework for a functioning, albeit very DIY, record label.
Those early releases proved the need for a DIY pop-friendly label to exist, and the Lil' Chief roster expanded to include The Reduction Agents, Voom, and The Ruby Suns, who along with The Brunettes went on to sign with U.S. label Sub Pop. When the pop music landscape shifted again, Lil' Chief went with it. Electronic artists like Pikachunes and Princess Chelsea signed to the label, alongside bedroom producers like Sheep, Dog & Wolf and Wet Wings.
Despite some of those artists residing in Wellington and Christchurch, Auckland always remained home base. For 14 years, the label operated out of a run-down house in the suburbs. Mannion recalls, "[Jonathan and I] lived in the downstairs part, which got no natural light, so you'd never really know what time of day it was. Like many rentals in Auckland, it was a neglected health hazard, but it came cheap. [Music journalist] Gareth Shute lived upstairs, so he ended up being a regular volunteer for the label and filling in for some of the bands over the years." The last remaining tenant connected to Lil' Chief moved out several years ago, but Mannion says, "It might still be the spiritual home of the label."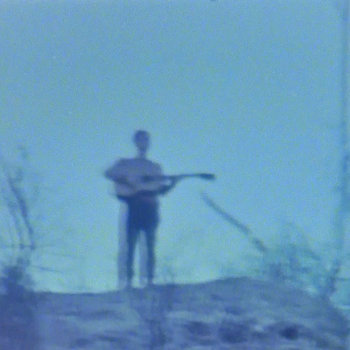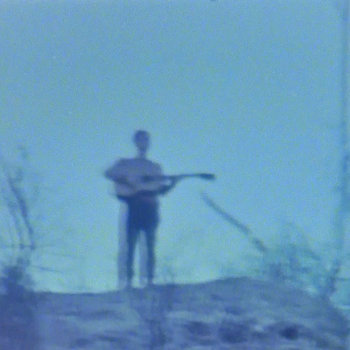 In recent years the label has returned to its roots. Both Mannion and Bree are currently promoting solo albums that position them as veterans of their craft. Mannion's music is dense and cinematic, though he sounds adrift, riddled with melancholy and a kind of self-imposed sadness. It could easily be viewed as a soundtrack to Sam Shepard's American Southwest. Bree's music is, in many ways, the ying to Mannion's yang. His single "You're So Cool" sounds confident and refined; the bass and cello form a tag team like strict parents enforcing a midnight curfew. Both seem like the perfect records to define Lil' Chief in 2018.