SCENE REPORT
Eight Artists Breaking New Ground in New Zealand/Aotearoa Hip-Hop
By Ben Lynch · January 10, 2020
New Zealand, or Aotearoa (the island nation's original Māori name), isn't just a long way from Europe or the United States; it's a long way from pretty much anything. To get to New Zealand will take a minimum of two/three hours flying, with only a selection of smaller island states, such as Tonga and Samoa, to break up the huge expanse of the Pacific before reaching Hawaii and, finally, America's West Coast. This geographical isolation and the combination of indigenous Māori influence alongside a high concentration of immigrants, both white European and otherwise, has fostered a distinct culture and arts community that defies New Zealand's colonial ties to Western Europe.
This combination of the distinctly local and wider, global ties is reflected in the burgeoning Kiwi hip-hop scene. The first hip-hop track released by a local artist was Upper Hutt Posse's "E Tu" in 1988—a now-legendary single that tells the story of the centuries-long Māori resistance movement in the group's native language. Thanks to the artists who've come up since, among them Savage, Scribe, and Home Brew, the Kiwi sound has attained a foothold among local artists, and piqued the attention of the world at large.
"I think the content is always going to be unique because of the location," explains Tom Scott, known for his work in Home Brew and Avantdale Bowling Club. "We're speaking about different shit than what someone from Atlanta or London is speaking about. But hopefully, if it's done right, it's a universal concept that we're speaking about—cause that's what drew us to the music in the first place. There was something that was just an essential part of the human condition that we resonated with, so I hope that the music we make down here serves that same purpose. But I don't think it should ever be trying to be anything more than local. That's not my personal goal, to make music…I just wanna tell the tales of the tribe".
Although considered to still be in its infancy, the growing range of talented Kiwi artists bodes well for hip-hop's continual development in New Zealand/Aotearoa. As Elijah Manu, aka Church, from Church & AP, explains: "Recently, more and more people have leaned into their natural accent, which is a huge step in the right direction. Also, the production is at [a] world-class level. It's cool to see so many producers get international placements; a lot of them work behind the scenes as well, so it's a reminder that we're on the same playing field as the rest of the culture."
He continues: "I think that there's potential for it to become the most popular genre in the country. Although there are many generations of rappers that came before us, I still feel like New Zealand hip-hop is in its infancy. Especially in terms of creating something truly unique. However, I don't doubt that one day we as a community will be ready to take that next step and showcase our scene on a global scale".
One challenge that certainly awaits is the need for greater representation within the genre. While a highly diverse and progressive nation, New Zealand/Aotearoa's hip-hop scene will need to welcome greater involvement from minority artists for the genre to truly spread its wings. In describing the current state of Kiwi hip hop, Auckland's MEER, who is of Lebanese/Iraqi/Palestinian heritage, explains how: "I think it could be going through a transition? Like, trying to be a bit more inclusive? Keyword, trying? There's still a lot of work to be done, because it's mainly male dominated, not a lot of diversity happening, but that's also because not many platforms are available for the minorities."
As hip-hop on the island nation continues its cultural ascent into a more mature, expansive chapter, the scene will need to continue to call upon a wide range of artists to challenge and re-imagine the genre. Here are some of the key players pushing the boundaries to ensure it does exactly that.
---
Avantdale Bowling Club
Merch for this release:
2 x Vinyl LP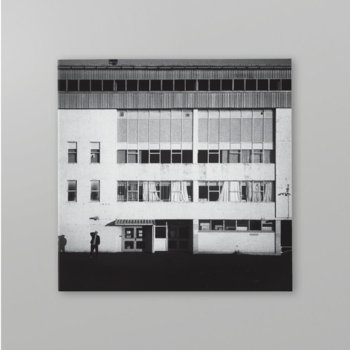 For anyone with a passing interest in Kiwi music over the last 10 to 15 years, Avantdale Bowling Club's Tom Scott needs little introduction. Widely known for his work with Home Brew, and commended for his acute and outspoken take on social issues (among them this Twitter exchange with Prime Minister Jacinda Ardern re: armed police), he found his creative peak with Avantdale Bowling Club's 2019 self-titled full-length, which became a cult hit among hip-hop heads. Tying his elegant flow to a tapestry of liberal jazz instrumentation, the Auckland native emotively mines childhood experiences on tracks like "Years Gone By" and "F(r)iends" with a self-reflexivity that nods to Kendrick Lamar's To Pimp A Butterfly.
That the record won Scott the highly-coveted Taite Music Prize for Album of the Year is unsurprising; Avantdale Bowling Club is an ambitious and expertly executed release from a master at the top of his game.
Raiza Biza
Merch for this release:
Vinyl LP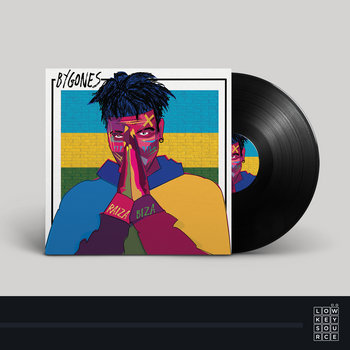 While certainly not the only Kiwi hip-hop artist with African roots, Raiza Biza, who lived in The Democratic Republic of the Congo, Zambia, and South Africa before moving to New Zealand/Aotearoa at the age of 13, is widely recognized as a representative of the country's African diaspora. With a number of releases under his belt and collabs with a host of acts from Oddisee to Sampa The Great, his status as a spokesperson and artist of serious repute has seen him evolve into one of the most acclaimed hip-hop acts in the country.
On his 2019 album, Bygones, he told Noted: "I guess the idea of Bygones is about leaving the past in the past—and what I've shed in the past couple of years is this pressure from Dad that 'you represent all of us and you have to be Black-positive.' It's hard for a kid to deal with that pressure—especially if you're the only African kid in your town and your parents are saying that you're the elected representative for the whole nationality. So, I've left that in the past and I represent myself and those close to me—I can create my own legacy and build my own things to pass on to my kids just the same as my dad passed his down to me."
Church & AP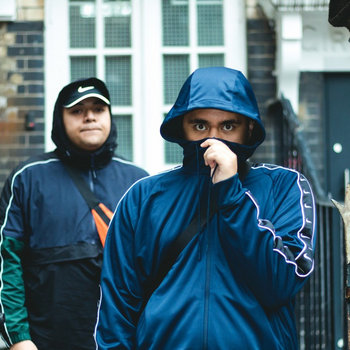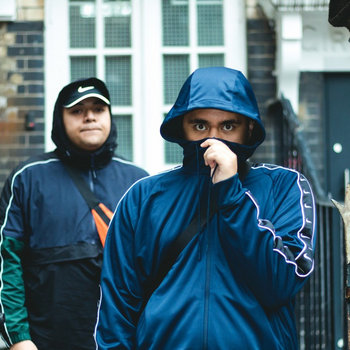 The Auckland duo Church & AP—Elijah Manu and Albert Purcell—are barely in their twenties, but they rap and write with a balance and insight that belies their tender years. Bonding over a love of Chance The Rapper, and influenced by greats like A Tribe Called Quest, the duo have taken off in the past two years—2018's single "Ready Or Not" was the most Shazam-ed song in New Zealand/Aotearoa before it was even properly released. The pair's penchant for distinct, unique hip-hop is perhaps best presented on their second release, 2019's Teeth. Gritty and insightful, as indebted to industrial music as much as it is traditional hip-hop, it's an invigorating listen from one of New Zealand/Aotearoa's fastest-rising young acts.
Diggy Dupè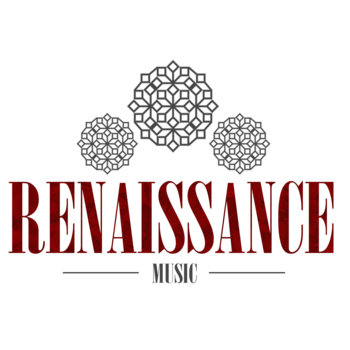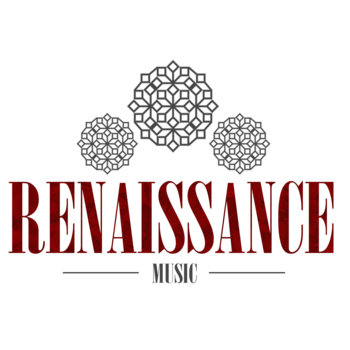 Raised in the Auckland suburbs of Grey Lynn and Arch Hill, Diggy Dupè's music adopts a dual function: travel guide and critical commentary. Originally hailing from Niue, a tiny Pacific island nation with around 1600 residents, he is an artist acutely aware of the space he inhabits and how it's changing around him. From the constant local flux ("Old neighbors never stay, OGs get sent away, can't afford a dinner date on the lowest living wage," from "The Hill") to structural developments ("The cityscape is changing and it's evident / Inspect the evidence round my residence," on "City"), over the course of his two releases so far, the full length K.O.T.I.C and the more recent EP Island Time, Diggy Dupè invites us on a tour of the place he calls home, painting pictures of the personal and the political akin to what Wiki has been doing with New York. Evocative and highly polished, it's yet another example of the local element that makes this current crop of New Zealand/Aotearoa artists so enthralling.
KVKA
KVKA (pronounced Coo-ka) sums up his sound in three words: "aggressive, passionate and honest." Influenced by a range of genres, from trap to punk, he has quite the pack of cards up his sleeve, with his animated, slightly mumbled flow acting as the only constant. The Hamilton artist's esoteric style, bolstered by his fearsome live reputation, has turned more than a few heads locally; his biggest single, "Who You," has amassed over 1.7 million views on YouTube. His two records to date, 2016's Outlierz and 2017's Wavy McGradey, are gritty and unrestrained, their confrontational sound drawing clear parallels to early Wu Tang. Backed by his team of producers, designers, and photographers at the collective Stay Savage, KVKA's aesthetic and vigour is unlike much else in New Zealand/Aotearoa hip-hop, a singularity that makes him an imperative stand-out in the scene.
Meer
With her lyrical focus on queer issues and Middle Eastern-influenced beats, Meer, real name Reem, is unlike much else in NZ hip-hop. Since appearing on the scene as part of the duo Heavy in 2014, she's split her time between solo work and collaborations with other rising artists like JessB, accumulating a body of work that proudly incorporates her wide and unique array of influences. As she states herself, "I never saw myself as just this female rapper swimming in a pit of testosterone and trying to break through. I was showing rawness, I have stories to tell."
Name UL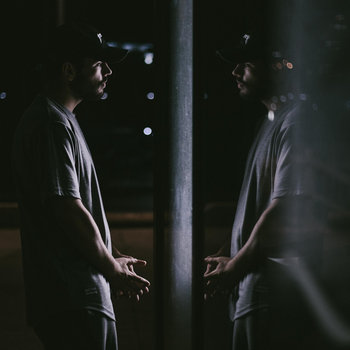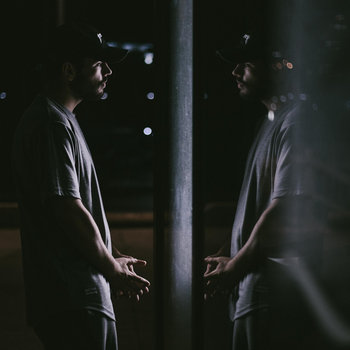 More than perhaps anyone else on this list, Wellington's Name UL, aka Emanuel Psathas, offers a fluid sense of introspection akin to Mick Jenkins. His debut album, 2016's Choice(s), takes its listeners through the "4PM to 4AM" binge drinking cycle of Wellington's youth, a bleak but beautiful take on the booze-oriented state of mind. Since then, he's tackled fame and operating in unfamiliar circumstances, pertinent given his move to London, on 2019's Tape 1, and has more recently pontificated about what stardom means to an artist on his latest single, "Don't Look Down." A sage as much as he is a commentator, Name UL's ongoing curiosity and wisdom are enough to prompt even the most hardened of listeners to stop and pay attention.
Shiraz & LSJ
Brandn Shiraz and Lightskinjohn, collectively known as Shiraz & LSJ, sure know how to create a vibe. The Auckland duo debuted with 2016's Jive Days, a hazy, sun-kissed collection of smooth hip-hop tracks. Subsequently, they've treated listeners to a handful of projects, among them the excellent Rap For Sport and Imported Smoke projects. The slick production and playful lyrics heard on tracks such as "Dwayne" and "Bedda Thangz" recall the easy aesthetic of The Pharcyde, flush with memorable one-liners and a gorgeous selection of beats.