SCENE REPORT
Grime is Alive and Well and Living in London
By Ian McQuaid · August 15, 2016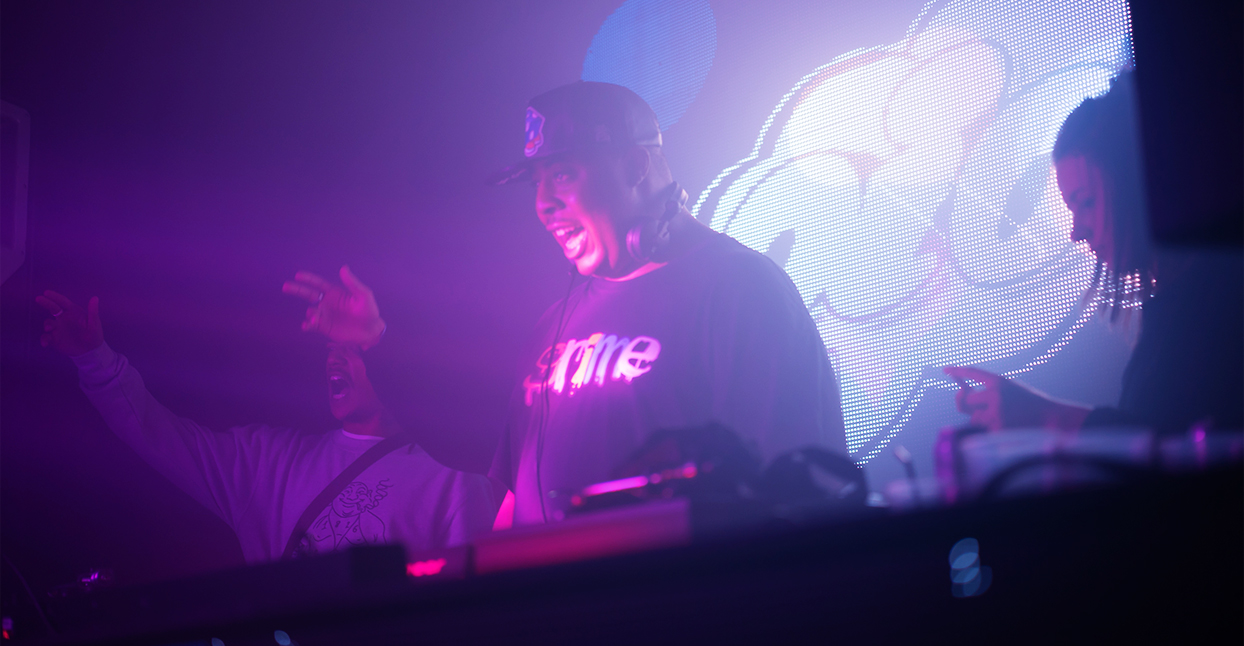 Grime rose from the streets of London in the early 2000s, an inner city sound that took the bass-heavy futurism and syncopated rhythms of drum and bass and UK garage, and stripped it down to brutalist slabs of sound. It mirrored the brooding tower blocks the scene's leading producers inhabited—often harsh, melancholic, and beautiful.
Unlike previous UK dance scenes, grime was defined as much by MCs as it was by producers. A host of characters became stars on the mic, with lyrics that pivoted between Jamaican patois, hip-hop bravado, overly-hyped aggression, and surreal comedy.
Grime spent a brief moment in the limelight: MCs Dizzee Rascal, Kano, and Wiley attracted mainstream interest, but the scene lost its momentum as file sharing became rampant, and independent record shops closed down. By 2010, grime artists couldn't earn a living independently, so they signed major label deals that rarely worked out. Scene leader Dizzee Rascal started dropping dubious rap/disco hybrids, Ruff Sqwad's Tinchy Stryder produced light EDM chaff, and Wiley's crew Roll Deep churned out Ibiza-house-anthems-by-numbers. The sonic innovation that characterized the scene's early days was blunted by major labels chasing short-term cash and shepherding grime stars down pop dead ends.
The last few years have been something of a revival for the original, innovative grime sound. Scene leader Skepta has self-released his long awaited fifth album Konnichiwa to widespread acclaim and strong sales, proving that underground aesthetics can go hand in hand with commercial success. It would have been unthinkable even five years ago, but grime artists are pressing records again, indie grime labels are flourishing, and the sale of physical products have become a viable source of income for producers and MCs. The members of the new grime scene, as demonstrated most convincingly by Skepta's Konnichiwa, are using online distribution networks to sidestep major label A&Rs—and are winning fans in the process. There's no doubt that, had Skepta been working on a major's timetable, Konnichiwa would have been forced out a year ago—most likely packed with guest spots. Instead, it came out as a pure UK grime album, largely produced by Skepta and featuring a precious few features. This new level of control encourages experimentation, and over a decade later, grime has returned to its underground roots, inspiring a new influx of MCs—not just in London but, as Rabit in Houston, Inkke in Scotland, and DJ Prettybwoy in Japan show, worldwide.The UK grime scene is a constantly shifting landscape, with crews rising up, splintering and reforming. It can be baffling to a newcomer; this is a quick guide to the labels that are essential to the scene.
.
00:10 / 00:58
Oil Gang releases instrumentals that are loved throughout the grime scene, finding favor with DJs from the deep, experimental and rowdy jump-up ends of the spectrum. The label made its name back in 2011 with the Darq E Freaker-produced track "Cherryade," a curious lurch of stop-start rhythms and skewed bubblegum melodies that partially claims to have been a catalyst for grime's comeback. It led to the producer collaborating with American surrealist MC Danny Brown, and gave the scene a much-needed jolt of creative energy. Other Oil Gang bangers have come from label mainstay Spooky, who announced his presence with the Coolie Joyride EP, which remixed dancehall classics into glitching 140 bpm mania, joining the dots between Jamaican bashment and grime (Spooky has now got his own individual page that's well worth checking out; his hectic remixes are effective weapons in every grime DJs set). The most recent Oil Gang release comes from Dullah Beats. A four-track EP of classic grime signifiers, it opens with "Ballys On," a paranoid tunnel of horror film string stabs and square wave bass. It's the sound of inner city breakdown on wax.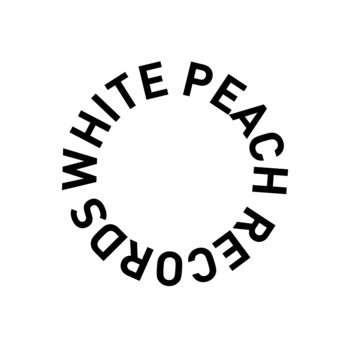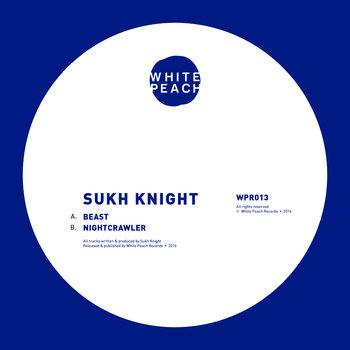 .
00:10 / 00:58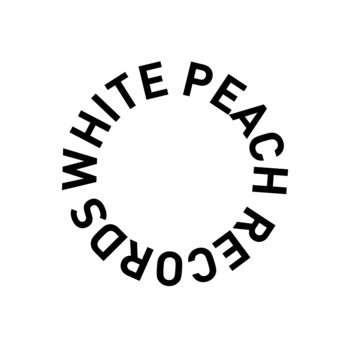 Merch for this release:
Vinyl LP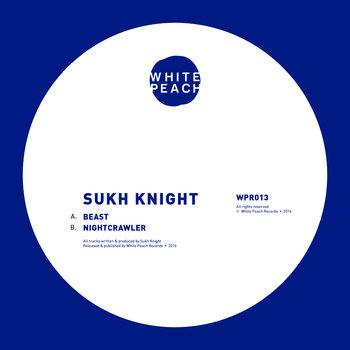 White Peach have kept up a packed release schedule, releasing a new 12" every month showcasing some of the scene's finest new talent. A recent highlight is 8 Bar Bonanza from the prolific Essex-based producer Gundam (who also puts out huge swathes of material on his own page). The track, released on a single sided 12", pays homage to the fleeting moment in the early '00s that grime was known on London's streets as 8 Bar–so called because the rhythms would switch every eight bars, an aural signal for an MC to pass the mic.
Gundam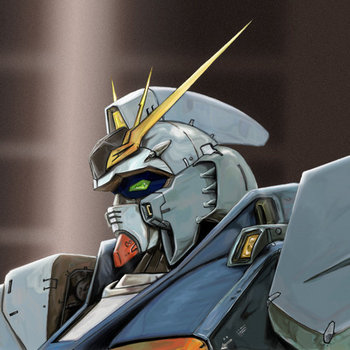 .
00:10 / 00:58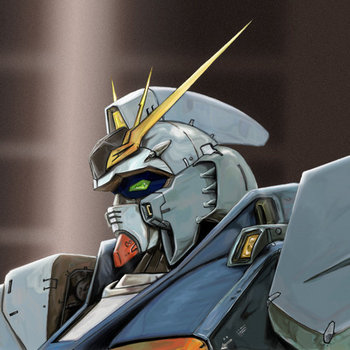 Gundam pushes the format to its logical conclusion, creating a six-minute epic that leaps from idea to idea without ever losing energy. White Peach have also released EP compilations rounding up the hypest new producers, with Zha's spacious, enigmatic soundscapes a regular feature. White Peach deserve credit for reissuing the one grime anthem that never gets old—Youngstar's Pulse X, a masterpiece of tension and aggression, where all melody is stripped away to leave a distorted kick drum driven relentlessly forward by militant, cracking hand claps. It's the track that launched a thousand imitators, and it still sounds as joyously malignant as the day it was made.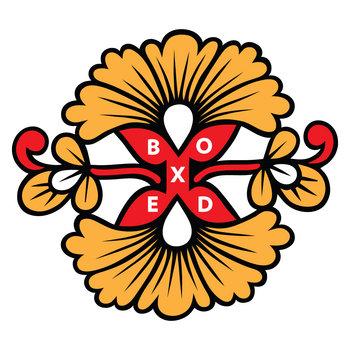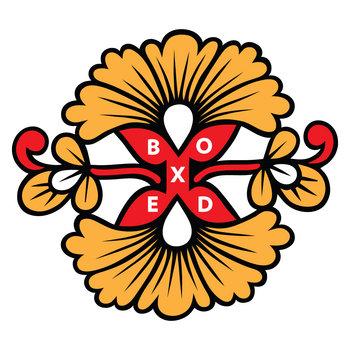 Merch for this release:
Vinyl LP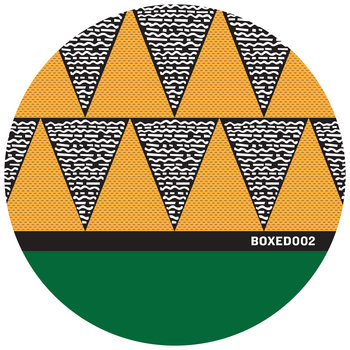 Boxed sprang from the East London nightclub of the same name, an outlet dedicated to the experimental, furthest reaches of grime. Both the label and the club have nurtured a forward-looking perspective that has pushed the genre further than any other group in recent times. Although Boxed aren't flooding the market with releases, the Boxed Vol 2 compilation available on their Bandcamp page is the perfect introduction to their sound, encompassing everything from virtually beatless tracks, like Mr. Mitch's brooding, oriental influenced Tree or Houston producer Rabit's floating, ethereal Red Candles, to rhythmic conundrums that defy nightclub conventions—Slackk's Farenheit is as suited to a highly choreographed piece of modern dance as it is to a rave dancefloor. Boxed—along with Mr. Mitch's own label Gobstopper—is determined to prove what grime can do, stretching the limits of the sound into new shapes. It may be one of the most innovative spaces in the current evolution of grime.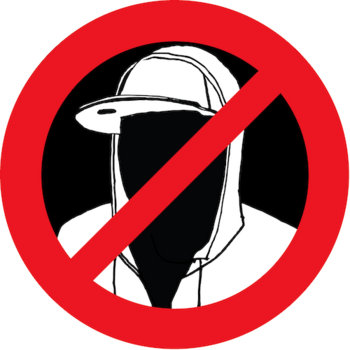 .
00:10 / 00:58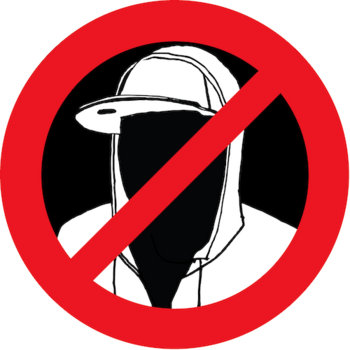 No Hats No Hoods flew the flag for grime when the scene was at its lowest. Releasing vinyl in the late 2000s, one of the only labels doing so (and respect should be paid to Butterz at this point who also supported the scene in its wilderness years), they struck grime gold with the Tempa T classic Next Hype, a cathartic explosion of rage that managed to be both a crazed, genuinely funny joke, and a deadly serious litany of threats. Next Hype has long since passed into anthem status in Britain and, in recent years, the label has struck gold by uncovering The Square, a collection of South East London MCs who have become a production line of young talent. Their debut album The Formula features a set of teenage MCs: Novelist, Elf Kid, DeeJillz, Faultsz, Streema, and Snyder, alongside producer Lolingo, all hungry to take a massive bite out of grime. It's a thrilling reminder of grime as a pirate radio form, with the MCs tumbling syllables over rough-hewn beats written by their friends, the choruses barely an afterthought. Since the release of The Formula, The Square have fragmented; Novelist has gone his own way, while Elf Kid and DeeJillz have both released their own very different sounds via No Hats No Hoods. It's worth keeping a close eye on the label—products have been known to appear and disappear  with little warning. In other words: if you like a track, don't sleep on buying. It might be gone tomorrow.
—Ian McQuiad