SCENE REPORT
The Sound of Folk, Experimental Electronics, and Avant-Garde Music in Ireland
By Tristan Bath · March 06, 2017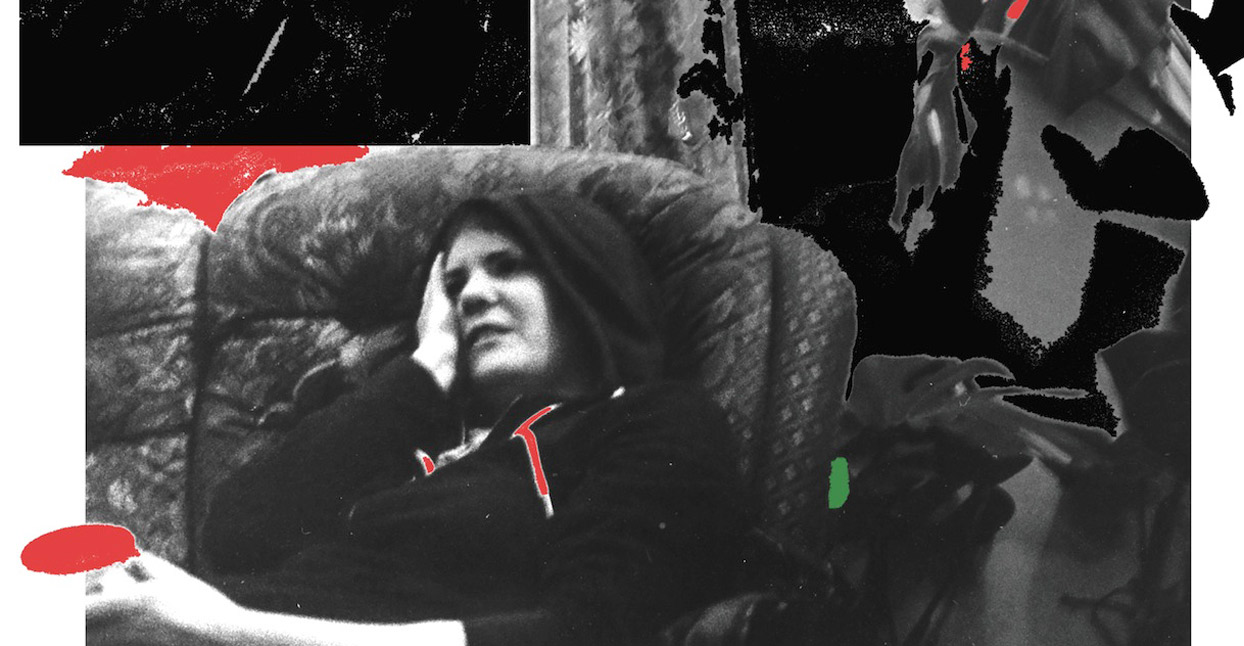 "There was a club night called Lazybird active in Dublin in the '00s," recalls Paul Condon, founder of the Fort Evil Fruit label. "This was the first time I recall having a sense of a consolidated underground scene here. They put on the likes of Christina Carter, Flaherty / Corsano, Circle, and Josephine Foster alongside local bands. After being turfed out of the venue—a narrow, windowless upstairs room in a city centre pub—they struggled to keep it going elsewhere, and it fizzled out. But it had an enduring impact in that it represented a sense of possibility and sparked off a lot of connections."
There's more than a few comparisons to be made between a contemporary underground in Ireland and the US-based movement dubbed by writer David Keenan back in 2003 as "New Weird America." While both the Irish and U.S. scenes have roots in 1960s music, they also refuse to sit comfortably within the auspices of "folk." The American groups Charalambides or MV & EE dealt in acoustic guitars and sprawling verses, but they also relied on heavy doses of dissonance and improvisation, filling out their sprawling discographies with psychedelic sidelong experiments. Similar rumblings have been taking place in Ireland.
Recently-established labels like Fort Evil Fruit, plus events like Hunter's Moon Festival (held in County Leitrim since 2011) have been bringing together "New Weird" spirited musicians from across the country. Hunter's Moon even offers the chance to see some acts who'd never usually make it to the Irish countryside. "Having Tony Conrad in Leitrim was quite something," confirms Condon.
Cork-based Roslyn Steer, the artist who runs the label KantCope, is similarly enthusiastic. "One great thing I've noticed in recent years is increasing collaboration between musicians in Ireland and people from different places, generations, and musical backgrounds," she says. The internet's ability to bring people together has had no small part in galvanizing Irish artists from the fringes. "I think people are getting confidence from each other," says Steer. "Seeing a weirdo with an idea go out and do their thing makes you think, 'Hey maybe I could make my weirdo idea work too.'"
The history of Ireland's music culture is rich and distinct, and such towering folk traditions can often be overpowering barriers to progress and invention. The country's still somewhat in the process of breaking free from a history of oppression and re-assessing its culture. The Irish language itself has even experienced a notable urban resurgence (aided by increasing numbers of Irish language schools). Though far from the mainstream, projects and labels like the ones detailed below are crucial voices mapping new directions in music on the island of Ireland.
Founded in late-2000, United Bible Studies is a sprawling, loose-knit collective issuing all sorts of music under a single umbrella name. Their records are just as likely to feature acid folk in the vein of the group's oft-cited idols The Incredible String Band as they are lengthy improvisations that stray into abstract noise. Like the UK's Current 93, the group has a direct connection with the late '60s folk revival, often including contributions from Alison O'Donnell, formerly of cult band Mellow Candle. Largely constructed via email, Rosary Bleeds is the group's latest release, and easily one of the most approachable efforts in their entire canon. Their acid folk tendencies are toned down in favor of poppier arrangements centered around O'Donnell's hookiest songwriting. Something of a hub for the entire scene, practically every previous member of United Bible Studies has gone on to create their own various projects or labels.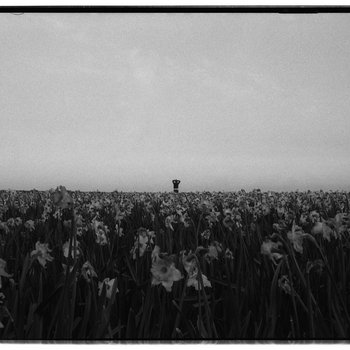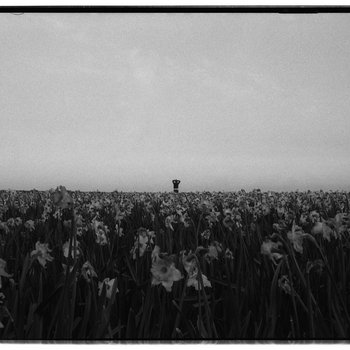 Based out of Ireland's second city of Cork, Roslyn Steer is a member of the trio Morning Veils, in addition to writing and recording music under her own name. As if that wasn't enough, she's currently completing a PhD while running the KantCope label. Her two solo tapes have shown off two distinct musical personas. First, there's the abstract experimentalist who stretches musical experiments into half-hour ambient suites, as heard on 2015's Still Moving; then, there's the potent, melancholy songwriter heard on 2016's You'll Know. Neither persona is predictable, though; Steer's songwriting sometimes strays into far stranger modes, but her experiments always offer comforting payoffs. No matter the mode she's in, Steer consistently offers engaging works of profoundly personal beauty.
Merch for this release:
Vinyl LP, Compact Disc (CD)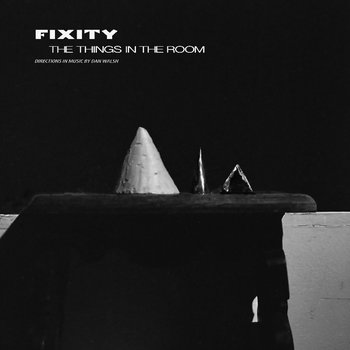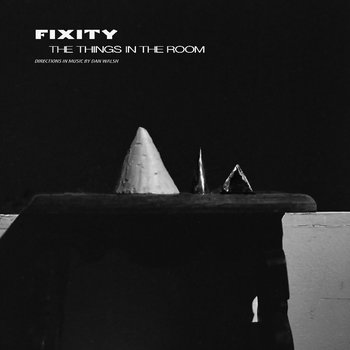 A project of Cork drummer Dan Walsh, Fixity has released a tape on KantCope and an LP via Penske Recordings. Walsh also runs a weekly improvised music night in Cork, and his latest album comes augmented by a trio of Swedish improvisers (sax, guitar, bass) noodling their way around Walsh's loose compositions. Far darker and colder than any free jazz, yet looser and freer than any space or krautrock album, The Things In The Room is a deep experience. The atmosphere is similar to the black caverns in Japanese legend Keiji Haino's earliest Fushitsusha albums—or even the funereal ambient jazz of German outfit Bohren & der Club of Gore. The loose-limbed core of Walsh's drumming keeps things in unpredictable motion, hinting at motorik one moment, and the pensive impressionistic cymbals of a young Tony Williams the next. "There is a lot happening in Cork right now," says Walsh. "Music people are unafraid and resourceful."
Merch for this release:
Vinyl LP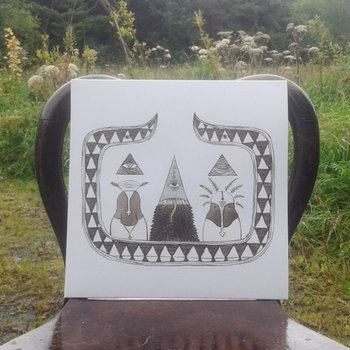 Woven Skull are a trio comprised of guitarist Aonghus McEvoy, percussionist Willie Stewart, and Natalia Beylis playing mandola (an ancestor of the mandolin often found in Italian and Irish folk music). Unanchored by a bassist, the group's improvisations often lean on rhythmic interplay and minimal repetitions instead of noodling and freakouts. The belly of the beast can cycle upon rhythms akin to the Celtic war dance of a bodhrán, but rather than lingering on any Irish modes, the trio have improvised their way into all sorts of psychedelic territory over a series of tours, tapes, and a vinyl release. With the controlled chaos of albums like Lair of the Glowing Bantling, Woven Skull blur the lines between raga rock, Celtic folk, and free improvisation.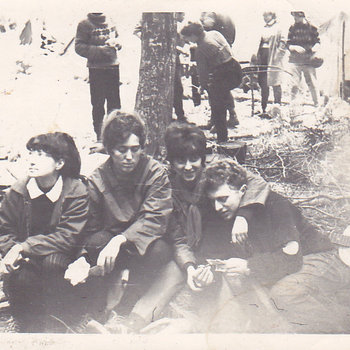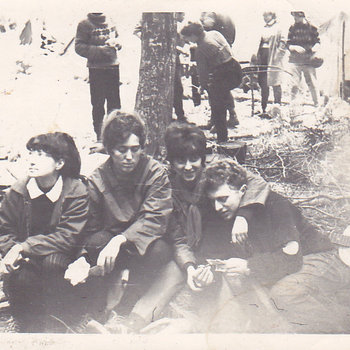 Merch for this release:
Cassette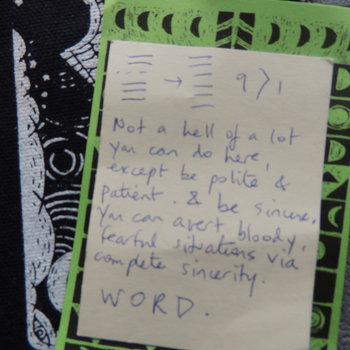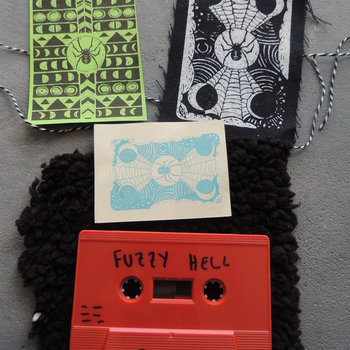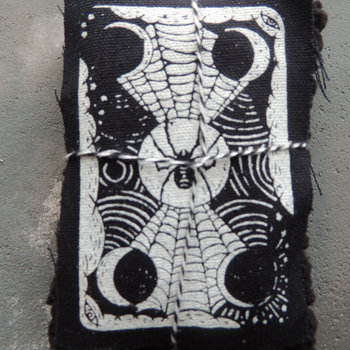 Issued by the Sofia Records imprint run by Natalia Beylis of Woven Skull, the identity of the singer-songwriter behind this release remains somewhat mysterious. Via some online detective work, it's possible to infer she's perhaps an American émigré living in Athlone in the centre of Ireland. Either way, Hex Songs is a gently psychedelic set of home-recorded songs that tap into the same forlorn longing that made Sebadoh's earliest recordings the stuff of legend. The decision to package the initial tape run in a cozy fuzz jacket—one that's nonetheless black as night and has an image of a spider on it—was an apt summary of the music therein.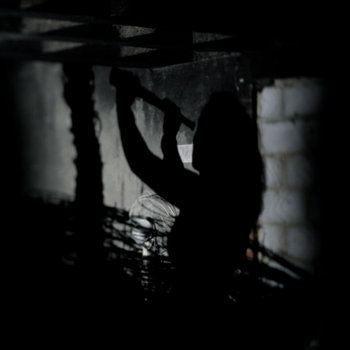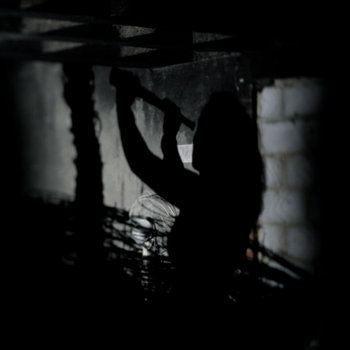 London-based Áine O'Dwyer first started gathering attention when the initial tape run of her Music for Church Cleaners christened Fort Evil Fruit in 2012. Though she has a history as a harpist, vocalist, and collaborator (she's played in United Bible Studies), on this project, O'Dwyer improvised on a church's pipe organ in her adopted home city. Since then, she's played organ concerts as far away as New York City, and has recently released two more church organ tapes on Fort Evil Fruit, as well as a double-LP expanded reissue of the original Music for Church Cleaners. The veritable minefield of influences over Christian music tradition (Pagan, Celtic, even Arabic) offered a bottomless sonic well from which O'Dwyer could draw in her improvisations. Her latest release, Locusts, unlocks the strange noise power of these massive music machines that litter endless empty churches. <i>Locusts</i> contorts the organ into a disturbing demon of high-pitched drones and screeching parps. 'Interruption' is even brought to an abrupt end when a church-goer pleads with O'Dwyer to make it stop.
Merch for this release:
Vinyl LP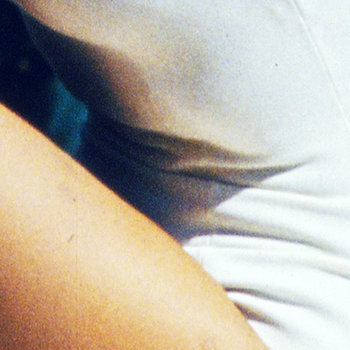 Also based in Cork, producer Ellen King issued her debut EP on Art for the Blind in November. Initially having experimented with noisier, dronier music, Elll's now firmly turning her hands to a dark and oddly trippy form of minimal techno. A bubbling underbelly of myriad samples and snippets float in a monochrome haze similar to Wolfgang Voigt, and it becomes pretty clear within a few moments of dropping the needle that the title of Romance is a red herring. This is a dark EP of brutal thoughts translated into bleak, minimal techno. Despite the weirder timbres, though, Elll inserts the beats and breaks just right to keep the entire affair rigidly groovy and appealing. Elll also runs 'Irish based all girl collective' GASH, which aims to support female producers/DJs in the country.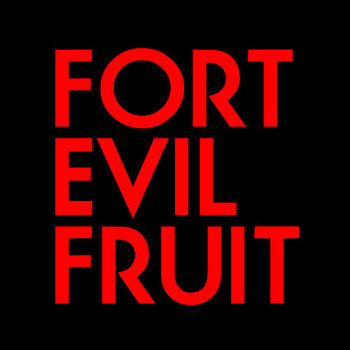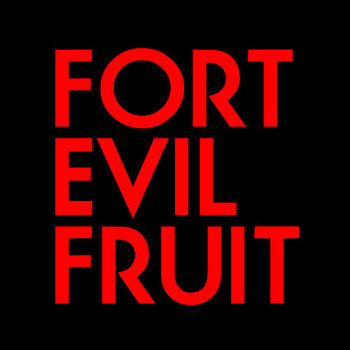 Merch for this release:
Cassette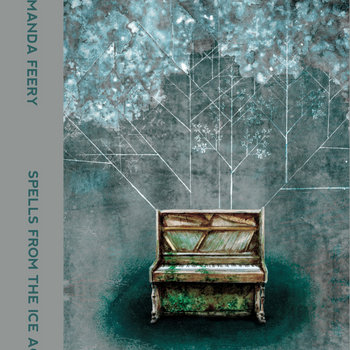 While she was completing a PhD in Composition at Princeton University, Irish composer Amanda Feery issued a stunning cassette of spontaneous piano compositions on Fort Evil Fruit in 2014, and an LP collaboration with United Bible Studies member Michael Tanner via UK label Awkward Formats in 2015. A variety of recent Contemporary Classical compositions for a wide range of instrumentation by Feery can be heard online. While her immense promise as a classical composer is plain to see, her abilities as an improviser and purveyor of earthen music mired in an immensely personal brand of folk-indebted beauty will be sorely missed if she doesn't keep it up once her studies are complete.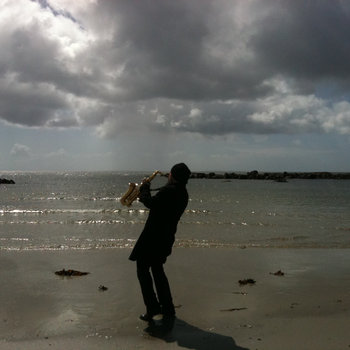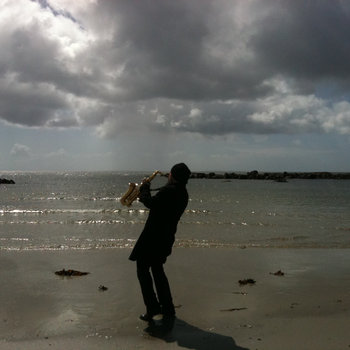 Based in the town of Ballymahon, Colohan was one of the founding members of United Bible Studies. He also maintains a sizeable roster of aliases and additional projects, including schizophrenic project Raising Holy Sparks, melancholic singer-songwriting as Agitated Radio Pilot, topographic improv trio Divil A'Bit (with members of Woven Skull), plus a growing number of releases under his own name. When it comes to the latter, English label Was ist Das? summarized the music well, suggesting we "imagine if Popol Vuh lived in rural Ireland". Last year's A Melbourne Nocturne lived up to that analysis, summoning beautiful rural visions via lurching synthesizers, harmonium, and choral voices, all peppered by soprano sax licks from guest player Matt Leivers. Not since Popol Vuh's 1977 score to Werner Herzog's Herz aus Glas—itself at times a love letter to the rolling Bavarian hills – has rural drone been executed this elegantly.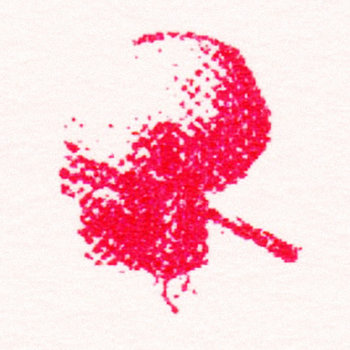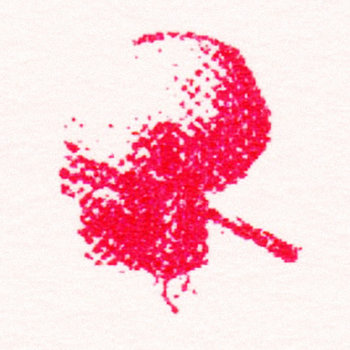 Merch for this release:
Cassette, Poster/Print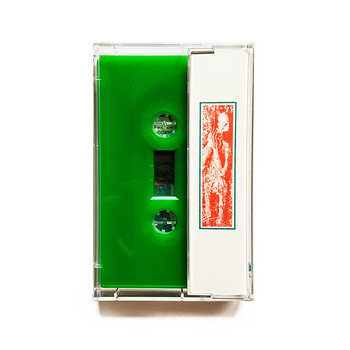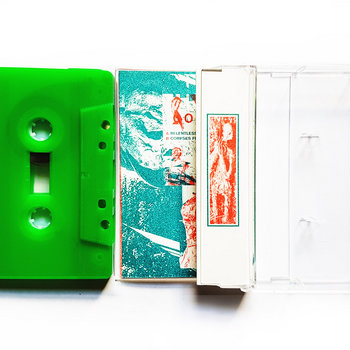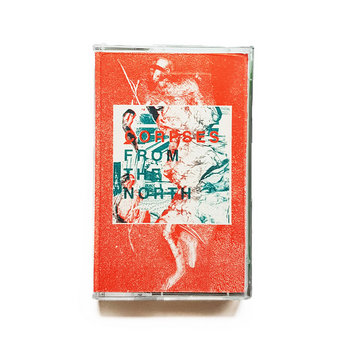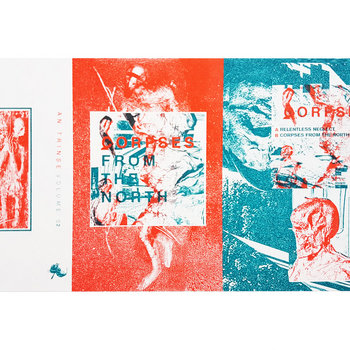 Though originating in Northern Ireland and currently based in London, designer/musician Stephan McLaughlin's music tackles a heritage shared throughout the island of Ireland. Often focusing in on the innards of the Irish identity—what he refers to as "decades of repression" under both British and Catholic rule—McLaughlin has self-released two stirring albums of epic, synthesized noise. The flailing masses of electronic tones shudder and creak with a malevolent fire. They're chilling enough on their own, but they take on added urgency given McLaughlin's inspiration in the generations of repressed thoughts and unreported goings on. He even looks back further, to the pagan rituals and sacrifices that took the lives of the many bodies well-preserved by natural bogs. Some of those, like the body of an Iron Age King dubbed the 'Clonycavan Man' have lain dormant for centuries, the secret of their gruesome demises kept for generations. Similarly, McLaughlin's synth epics travel inward, implying the Irish identity has years of repressed memories lurking beneath the surface.
—Tristan Bath