SCENE REPORT
Nashville's DIY Electronic and Experimental Scene is a Supportive and Varied Community
By Jordan Reyes · May 25, 2018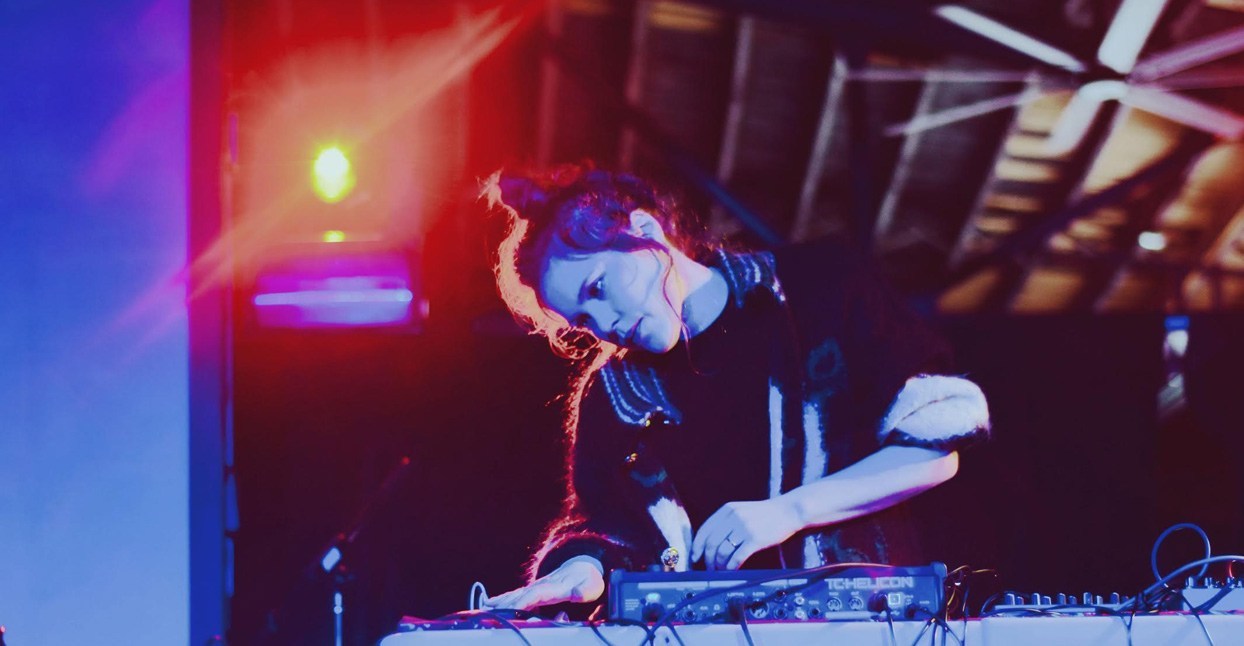 Nashville knows its place in music, both historically and contemporarily. At the Davidson County line on I-40 E, there's a sign that says "Music City METROPOLITAN NASHVILLE DAVIDSON COUNTY," and below: "HOME OF THE GRAND OLE OPRY." The Grand Ole Opry is America's longest-running radio show, which broadcasts from downtown Nashville and showcases the best in country music. The show began in 1925, and was originally called the WSM Barn Dance; the name was changed spontaneously to "The Grand Ole Opry" by station manager George D. Hay during a segment with Deford Bailey, a harmonica player some call "country's first African-American star." Walk down Music Row (located at the 16th and 17th Avenues South), and you'll come across iconic recording institutions from Quonset Hut Studio (now a recording classroom for Belmont University) to RCA Studio B, where legends like Dolly Parton, Waylon Jennings, and Elvis Presley have passed through. Inarguably, Nashville has one of the most remarkable musical pedigrees in the country.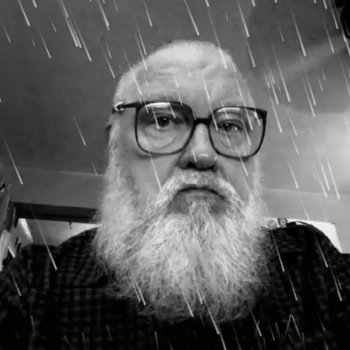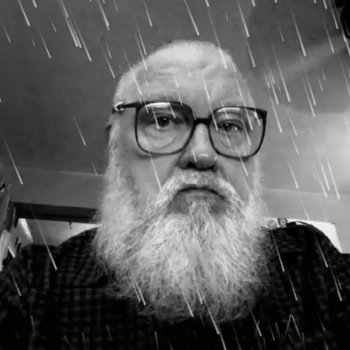 That ingrained musical DNA allows Nashville's experimental artists to excel. Take R. Stevie Moore, the godfather of home recording—Moore's father, Bob Loyce Moore, was a studio musician and member of the Nashville A-Team. Though Moore has been actively making music since the '60s, these days, the 66-year-old spends more time maintaining his impressive back catalog, while also dealing with his declining health. But as he's gotten older, his musical interests have changed. In his home outside Nashville, Moore explains, "All I'm really into anymore is noise, industrial, lo-fi stuff. Merzbow—I didn't really care much for it back in the day, but I've got tapes from the early '70s just like that. Feedback and loops." It only takes a cursory scroll through Moore's 400+-title catalog to find feedback and experimental passages, like the introduction to "The Kids With Daddy," off his 1976 C90 cassette R. Stevie Moore Returns. Even a well-known Moore track like "Goodbye Piano" from Phonography hinges on its dissonance. On a recent 7-inch split with Nashville noise musician B|_ank from local experimental label Fraternity as Vanity, Moore showcases a gentle instrumental track. It's clear that the DIY titan can still keep up with the city's emerging artists.
Back in August 2017, Fraternity as Vanity label head Jeremiah Carter issued a three-cassette capsule, dedicated to Nashville's impressive electronic and experimental scene called In the Eyes of Violence Iris Lies in Silks. Carter became involved with the scene at a young age, going to his first DIY show at 10 and having his first noise project at 15. While at Betty's Grill, a beloved Nashville dive bar that allows for DIY booking, Carter cheekily nods to his early beginnings: "I had a birthday party where I smashed an amp with a hammer and Unicorn Hard-On played in the backyard of the house I grew up in, which was up the street from here. I think that was my 16th birthday party."
Around the time of the Occupy Wall Street movement, Carter decided to drop music-making and turn to activism, but after a few years, he returned to DIY culture with a renewed appreciation for its communities. Says Carter: "The communities I wanted to help create and nourish were those I experienced when younger, but I didn't understand it at the time. I began to believe that the best way to pursue insurrection was through art." That belief is especially apparent on the comps he's curated for Fraternity as Vanity, both In the Eyes and the label's first release Unity in Difference: Monistic Pleasures. These days, Carter plays experimental music as J. Carter, a project that weaves together industrial, musique concrète, ambient music, modern classical, and performance art.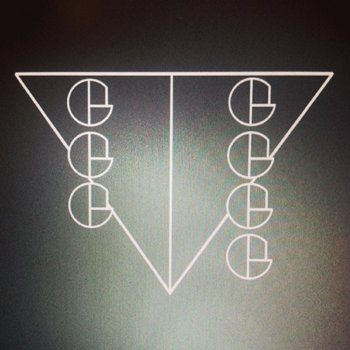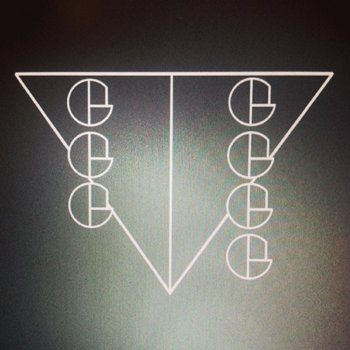 Merch for this release:
Vinyl LP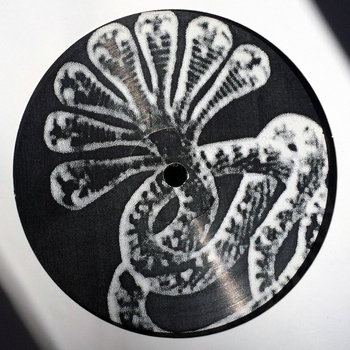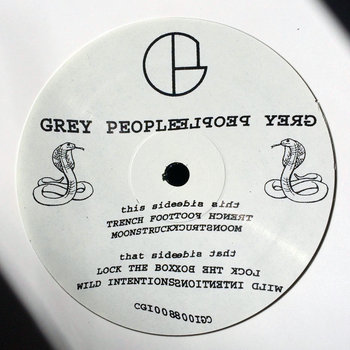 In the Eyes is a substantial introduction to 22 artists, most of whom are from, or live in, Nashville; it surveys a robust underground scene and showcases notable contributions from the founders of Nashville electronic label TRAM Planet Records—Charlie Davis, Jon Miller, and Alex Michalski. Though none of the three are originally from Nashville, they make a lot happen there: they throw parties with artists like Boy Harsher and TWINS, host a podcast, release cassettes, and most recently, released their first vinyl, a four-track 12" from Russian hard techno project Locked Club. Davis and Miller, both from Cleveland, also play music as Future DZ—the band initially started as a nod to Can, but the kraut-influenced project has since become more techno-based. And Michalski, a Chicagoan by birth, is perhaps best known from his project Grey People; it's a noisy techno project, with releases on Valcrond Video, CGI, and DKA. Michalski mentions that after Locked Club, TRAM Planet have more cassette releases planned, mostly focused on local artists.
The Nashville DIY community doesn't limit itself to electronic and noise projects, and cross-pollination is important for the scene to remain vibrant. Callan Dwan, recently a guitarist in Mitski's live band, finds herself constantly involved with the Nashville underground, between her working at East Nashville's instrument store Fanny's House of Music, and as guitarist/vocalist in shoegaze/dreampop project Bleary, a band she plays in with Peter Mercer, Taro Yamazaki, and the aforementioned Jon Miller. "There's a lot of crossover between the scenes," Dwan says. "People don't like sticking to one thing. It helps make music not stagnant. It's so easy to tell when a band limits its listening to the genre it plays." That ideology applies to the band, as they've matured and branched out past the influences heard on their earliest demo, like heavy effects-driven band Slowdive. They're currently recording a six-song EP that they're looking to release later this year.
Unsurprisingly, being involved in multiple creative projects is a common theme in Nashville (this was something reflected in our survey of the Nashville hip-hop and R&B scene, too), and Kayla Phillips is an artist who embodies that ethos. As the former vocalist for grindcore monsters Bleed the Pigs, Phillips is currently writing a book for PS Literary Agency, runs her wellness company Foxie Cosmetics, and makes music under her long-running experimental electronic moniker Pulsatile Tinnitus. She finds self-employment a necessity, too. "I was doing coffee for seven years, but the people here can be really racist, so I didn't want to work for anyone else." That said, Phillips's experiences in her own business and in music have been positive; she's had chances to move elsewhere, but decided to stay, largely due to her love for the city's electronic scene. "Everyone supports their friends, but they also don't exclude people who aren't. Then they become a part of the family, too. It's a lot different than the other scenes I've been a part of. There isn't any animosity here, which is beautiful and rare," she says.
Songwriter Jess Chambers—whose synth-pop project Dream Chambers combines lush electronic instrumentation with gorgeous, gentle vocals and serious pop sensibility—also dedicates time to her self-initiated project. She has recently started a collective called Siren Sound with three other women, and its mission is to support female/non-binary/trans individuals within Nashville's electronic music scene.
For many bands that pass through, Nashville is a convenient stop on tour paths for its geographic location and accessible venues. In terms of DIY booking, Nashville is home to long-standing locales like Betty's Grill, as well as newer spots like The Mouthhole, Ferngully, and others. There are few cities where being a music fan or practitioner is as rewarding as Nashville, and though there's a long line of excellence radiating from the city's past, the barriers for emerging musicians are relatively low. It's a welcoming, resplendent scene.