SCENE REPORT
A Guide to the Twin Cities' Electronic Music Scene
By Michaelangelo Matos · June 12, 2018
A city's dance scene is considered healthy when the after-hours parties in people's apartments go past six in the morning. Granted, that's no guarantee of a scene's size—in Minneapolis-St. Paul's case, the parties are intense even when the numbers are small, which is often. (Rock and hip-hop are still the main draws here.) The Twin Cities' fervency, its will to keep the party going through thick and thin, sometimes in what amounts to open secrecy (a couple of the bigger parties in town are mailing-list/word-of-mouth only), is a big part of what gives its electronic dance music landscape its unique charm.
Merch for this release:
Cassette
Maybe because of that relatively small size, Twin Cities dance music has long moved in step with the industrial, goth, and darkwave scenes, all the way back to the '80s. One example: Dory Kahale, a house and techno DJ who has been in the Minneapolis scene from the turn of the '90s, under a plethora of aliases—most recently, Dirty McKenzie. Under that name, he recently remixed Minneapolis industrial group Zwaremachine's "Another Way." Now an ad man, Kahale, like a lot of Minneapolis musicians priced out of increasingly expensive city housing, has moved slightly south, to the nondescript first-ring suburb of Richfield. (I grew up there, and hearing it described as "hip" in recent years has been alarming.)
Nevertheless, even if some of the DJs are moving farther away from Minneapolis' center, that's still where the parties themselves are being thrown. Though one of the key nights in town was Too Much Love, thrown by Peter Lansky—now one of the people behind the Minneapolis label Always Human Tapes—at First Avenue between 2006 and 2014, the historic black brick in downtown's center only hosts occasional electronic events these days. More often, the action is across one of two picturesque bridges: the Lowry Avenue Bridge, to Honey in the Northeast, or the Smith Avenue Bridge, to the University of Minnesota campus, at the edges of which lurks the Kitty Cat Klub.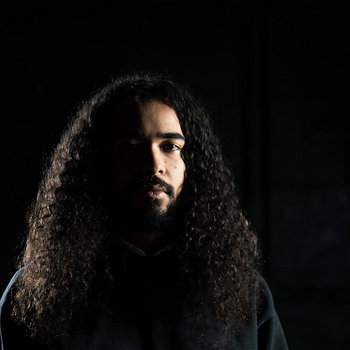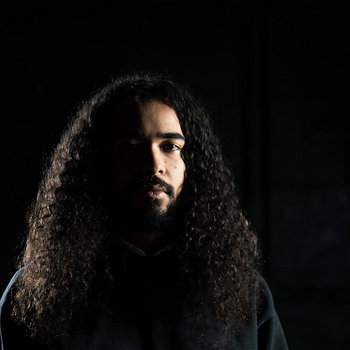 The former is a basement venue, relatively spacious, the couch-walled lounge walled off decently enough from the dance room's blare (Honey has a very loud, very clear system) that makes its bones on hip-hop nights, as well as the stalwart First Friday House Proud, which attracts a healthy and revolving mix of monthly regulars and neighborhood dwellers. Of late, Honey's been showcasing international DJ talent: the clever, sharp techno of Berlin's Call Super, for example, or the smart pairing of D.C.-based Dutch dubstep artist Martyn, and Rinse FM mainstay Josey Rebelle.
In theory, bringing in big names from outside gives broader exposure to more local DJs and live performers. One of the most prominent of late is Lonefront, the alias of Ross Hutchens, who moved to St. Paul to attend Macalester in 2012. Lonefront is planning a short West Coast jaunt with Russell E. L. Butler, whom Hutchens met after playing together at Honey.
Like many of the younger players in Twin Cities electronic music, Hutchens took a while to warm to the genre. These days, Lonefront is working almost entirely with modular equipment—something that has happened with increasing frequency with all sorts of electronic musicians in town. "My setup is different every time I play a show," Hutchens says. "I switch shit out every couple months. Now that I'm into modular, everything has solidified now. Before I'd buy some rinky-dink $150 synth, hate it after three months, sell it off, buy another synth, not jelling, selling this off—sell my sequencer, get a new sequencer. But now I have all the modular, it's kind of solidified."
Hardware-based live performance of electronic music was always a selling point locally. It was a key selling point of the '90s rave scene's main promoter, Woody McBride, as a performer, and the early- to mid-2000s saw a surge in local circuit bending, particularly U District venues like the Dinkytowner. One of the key figures there was Ryan Olcott, who'd led the popular local rockers 12 Rods before getting down with gear. More recently, Olcott, who also works with talent at the Kitty Cat Klub, has been making bent electronic pop as c.Kostra and co-running the label Pytch Records.
His partner in that endeavor is Nikki Pfeifer, whom Olcott worked with on her debut as Devata Daun, L O O K. "And then I fell in love with him, and then I got a divorce, and now we're here," says Pfeifer with a laugh. "He's been a mentor of my music career." Pfeifer works under two aliases: TEKK NIKK, for "techno & hardware live pa" (per Facebook), and "darkwave & dj" as Devata Daun. She also manages Pytch's day-to-day operations. "If I'm not working at my day job, I'm working on music—all the time," she says.
Pfeifer's day job is in recycling: "I am advocating to direct communities on having zero waste, not contributing to what's already irreversible." To that end, Pfeifer and Olcott use a small array of "upcycled" instruments: "He circuit-bends old Yamaha keyboards, and the mikes we use are '90s, '80s—they cost five dollars and there isn't a market anymore. It's trying to repurpose instruments and mixers that some people have forgotten about. They're not obsolete anymore; they're just as good. And they cost maybe $20, not $100. We went on tour recently and were able to fit all of our stuff in my little car."
Pfeifer's been making electronic music for a half-decade now; prior to that it was "more baroque piano pop. I was classically trained my whole life in music." Soon, she expanded her musical palette: "I got this shitty Casio keyboard at a thrift store and started writing on it." It was part of a general life upheaval, having grown up in rural Minnesota as the adopted Asian daughter of white parents with a buttoned-down lifestyle. "You go to school and you get married and you have kids," Pfeifer says. She began venturing into the Cities and realized, "Nope, don't want to do that. Got a divorce, still really good friends with my ex—but then I shifted everything and was like, 'I'm not jiving with this baroque music.'"
Merch for this release:
Cassette
It took Pfeifer some nosing around to find her way into things, a common occurrence for a newcomer. "It was not apparent," she says. "I had to do a lot of asking around and checking out shows. The electronic scene is known for being very DIY. You really have to find your way into the concise scene that it is. So I like that it is sort of mysterious, and is trying to be also."
One of her first points of entry was an event for Always Human Tapes. "Josh Bestgen, Heckadecimal, was doing a set with some friends," she says. "I was sold." One of Bestgen's ongoing collaborations is The Worm with Andrew Wood, whose self-titled Always Human release features, per their own Bandcamp description, "raw machine funk from 2 mpls sync freaks; caustic wriggles to eat your dead to." Given the slow-curling acid of "12 Days of Squirm," this is about right.
Merch for this release:
Vinyl LP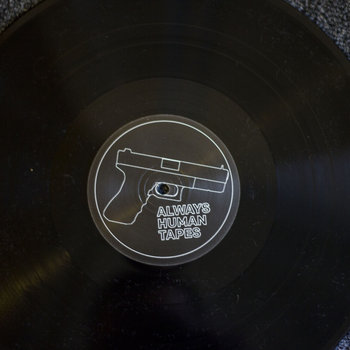 Bestgen has been syncing caustic wriggles since 2000. "I started making music in 2000, and while living in SF around 2005 my friend came up with 'Heckadecimal' as a joke on Bay lingo at the time," he says. "Unfortunately it stuck." Bestgen, who runs Always Human Tapes with Lansky and Ryan Wurst, has been doing a lot under his main alias: Heckadecimal has releases on the way from Philadelphia's Great Circles and Electric Music Foundation, the label run by St. Paul legend Freddy Fresh, author of the landmark hip-hop discography Freddy Fresh Presents The Rap Records.
Bestgen knows the ins and outs of Twin Cities electronic music as well as anyone, and he's realistic about the relative scale of things here. "Some things have good momentum, but a lot of shows can be hit or miss when it comes to attendance," he says. "There's a hard-working underground making wonderful things happen, I know that much."