SCENE REPORT
Ten Artists Lighting the Fires of Reggaeton in Mexico
By Richard Villegas · March 16, 2020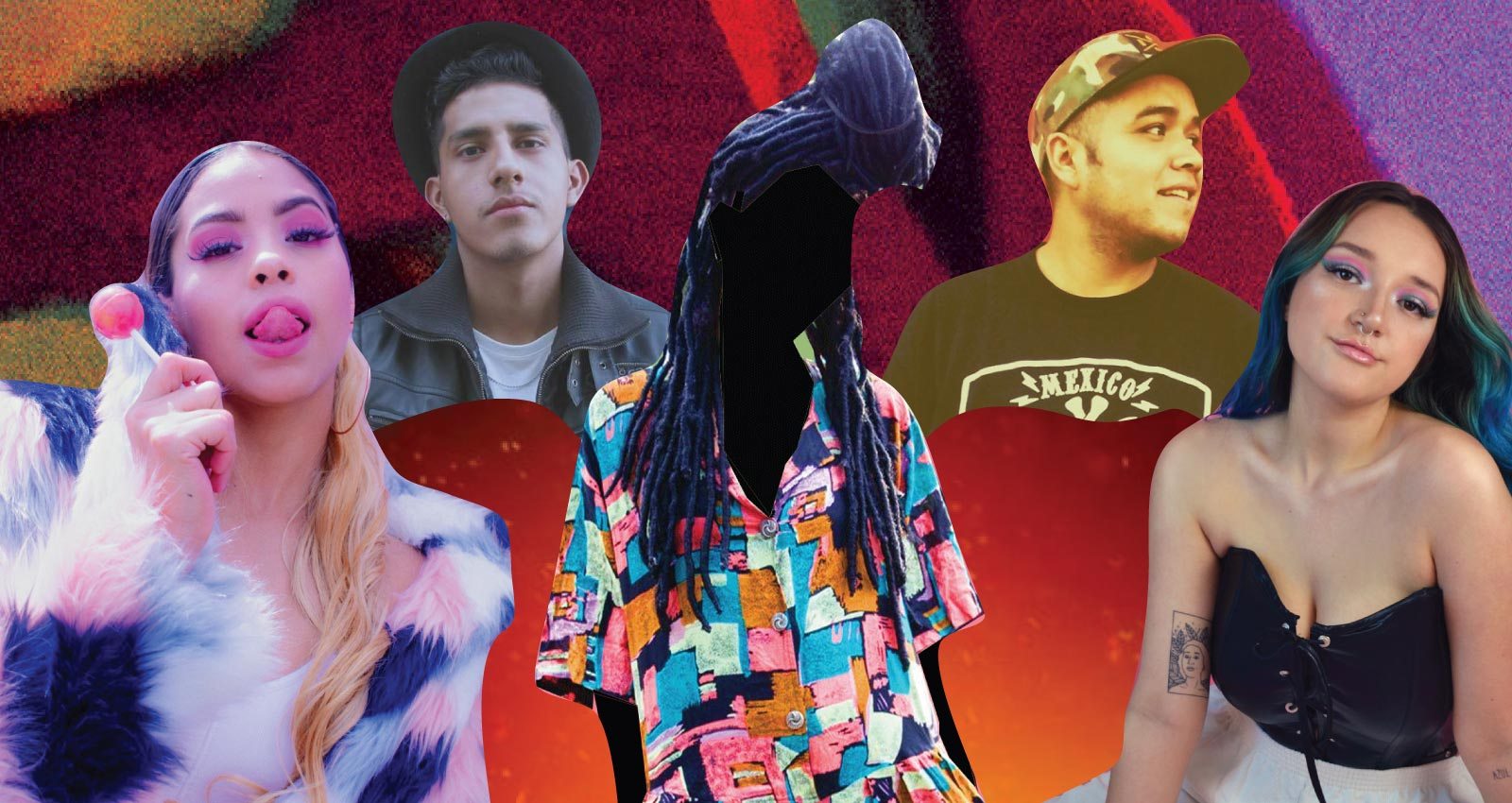 Over the course of the past decade, reggaeton has gone from a genre invented by Afro-Latino kids in the streets of Puerto Rico and Panama to a mainstream pop culture phenomenon. Its true origins date back to the late '80s, when Panamanian pioneers like Chicho Man and El General became some of the first Latin American artists to engage the rhythmic language of reggae and dancehall. The genre would find its percussive backbone in Puerto Rico just a few years later. In the early '90s, DJs Negro and Playero collided the influential dembow riddim of Shabba Ranks' classic "Dem Bow" with influences from East Cost hip-hop, where MCs would jump on the beat and narrate gritty stories of poverty, racism, raunchy sex, and street hustles.
Reggaeton's unmistakeable bounce birthed perreo, the dance with which the genre is now synonymous, and led to a barrage of hits by Boricua superstars Tego Calderón, Ivy Queen, Nicky Jam, and De la Ghetto. Inescapable smashes like Luis Fonsi and Daddy Yankee's 2017 song "Despacito" and J Balvin's "Mi Gente" cemented reggaeton's crossover into the pop mainstream. That same year, Neoperreo became the hot new sound, gaining traction online as a refreshing return to the genre's DIY roots with a digital twist. Rebellious and decentralized, Neoperreo is a movement born and raised on the Internet—it's music that's conscious of its Afro-Caribbean roots, while not remaining tethered to the region. Producers like Peru's Deltatron and Chile's Mexico City-based Paul Marmota laid the sonic groundwork for an experimental, deconstructed reimagining of reggaeton, while underground stars Tomasa del Real, Ms. Nina and Mi$$il have fomented a message of safety and inclusivity, where women and queer people are now integral to the movement's success.
However, Mexico's profile on the reggaeton scene remains modest. To be clear: No J Balvin or Bad Bunny tour is complete without a multi-city visit to Mexico, and any night out at the club will surely feature a cocktail of glossy Top 40 reggaeton hits and old school perreo classics. So where are Mexico's reggaeton stars?
Merch for this release:
Cassette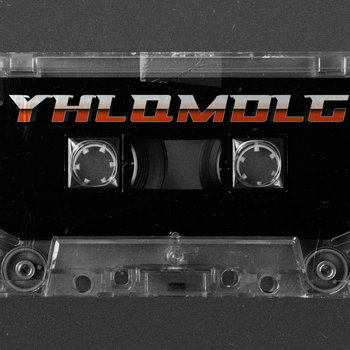 The story of Mexican reggaeton dates back to the early '90s in Puerto de Veracuz, when the pioneering  DJ Marcelo began spinning and bootlegging early hits from Panama and Puerto Rico as a resident at Capezzio Nightclub. The music resonated with Veracruzans, who were drawn to the catchy beats and relatable stories of barrio existence. Veracruz was also a key post during the Spanish slave trade of the 16th and 17th centuries, with thousands of Africans passing through the city's port. Unsurprisingly, a buzzy sound born of black artists addressing realities of the lower classes connected directly with the heart of Jarochos—a term derived from the intermixing of Africans and indigenous communities—inspiring young MCs to pick up a microphone.
Over in Mexico City, nightclubs were also a crucial vehicle for the proliferation of reggaeton. Late '90s clubs like Bunny and Stratus became havens for the masses looking to engage in sweaty perreo melees, also provided fertile ground for the creation of cumbiatón—a strain of reggaeton that collided dembow and cumbia.
"I always liked reggaeton, but I used to keep it hidden in my guilty pleasures folder," says Pat Ana Castellanos, also known as Sugar Mami. The event-producer-turned-DJ, and one half of geeky reggaeton duo Army of Skanks, is one of the primary talent bookers at the club Rico. Alongside fellow DJ and event producer Mucha Onda, Castellanos started the Perreo Millennial party series just over three years ago as a joint birthday celebration that got out of hand. Over the years, Perreo Millennial has worked in tandem with events like Cyber Witches in Guadalajara and 01-800-Perreo in Monterrey to broaden the reach of reggaeton across Mexico. The effect has been similar to how the celebrated electronic music collective N.A.A.F.I. absorbed and evolved what they knew would be the next global beat, at the top of the 2010's, injecting reggaeton into some of the most elite dance floors around the world.
"At first, I was really worried that my friends would hate me for 'becoming a reggaetonera,'" adds Castellanos, "but I'm not embarrassed anymore. I mean, this is how I make my living, and even though I've worked on many other projects, the most important moments in my career as a promoter, or the music industry in general, have been because of reggaeton."
Classism, racism, and elitism against reggaeton and its fanbase persist to this day. There is a long history of club and record store raids, as well as politicians who've sought to ban or censor reggaeton from receiving radio play. The prejudice against lower-class artists of color has also, in many cases, hindered access to travel visas, preventing Latin American artists from touring in support of their hits. That's why bonafide Mexican stars like Uzielito Mix and La Dinastía have remained largely local acts. Rosa Pistola—a Colombian DJ that rose to prominence in the Mexican club scene—was finally able to score travel visas a few years back, booking long-awaited gigs in the U.S. and Europe.
"I didn't listen to reggaeton until about two years ago," says Ernesto Robles, aka Bonsai Babies of spectral reggaeton band Meth Math. "But I started paying attention after a party back in Hermosillo where Rosa Pistola performed and completely blew me away." Meth Math are undoubtedly on the weirder end of the reggaeton spectrum, embracing the genre's malleability and the fearless experimentation Mexican artists have brought to the table. "We used to think it was really funny when we started out," adds singer Angélica Ballesteros. "We were embarrassed to admit we liked reggaeton, but I always loved getting into a cute outfit and going out to perrear."
The artists in this list are pushing the boundaries of reggaeton and the dembow riddim, while also writing songs that will have you dancing and sweating until the morning light.
Merch for this release:
Compact Disc (CD)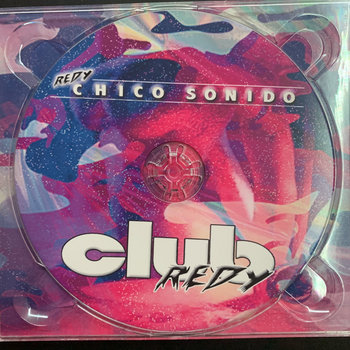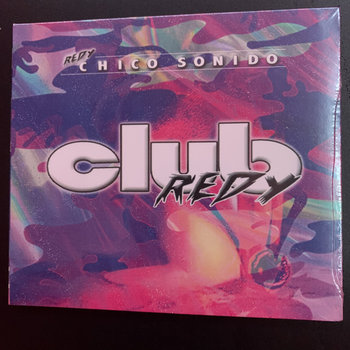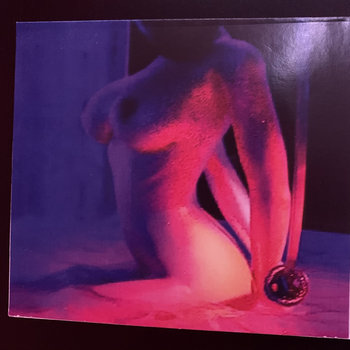 Chico Sonido has been a staple of Mexican dance music for over a decade, starting out as a crate-digging cumbia DJ, and later becoming a fixture of Monterrey's tribal guarachero scene. In the mid '10s, he relocated to Los Angeles, where he started collaborating with the likes of Tomasa del Real and Ms. Nina, quickly establishing himself as one of the reggaeton underground's most sought-after and influential producers. His 2017 album Club Redy is overflowing with hits—among them, "Chupa Chupa," featuring Ms. Nina, and "Atracción Fatal" with Mi$$il—and his forthcoming bootlegs pack, is jammed with 69 bonkers remixes to ensure the party never stops.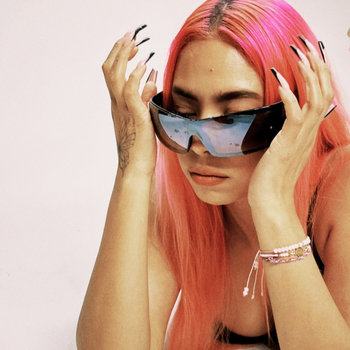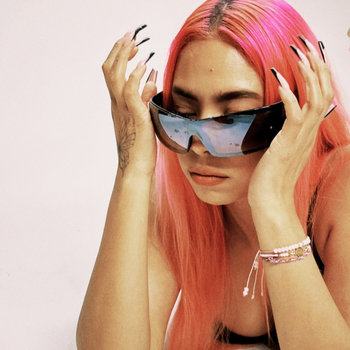 One of the hottest new talents on the Mexico City scene, Charly Gynn has no qualms about being forthright when it comes to naming her desires. A frequent collaborator of producer Jace Kimura, with whom she co-founded netlabel Tempvs Music, Gynn has been releasing R-rated bangers over the last few years, turning heads with 2019's "Booty Shaker" and "Azótame" (shorthand for 'whip me'). Gynn's bawdy, earworm-inducing songs evoke the simple joys of classic Mexican reggaeton: catchy, filthy, and straight to the point.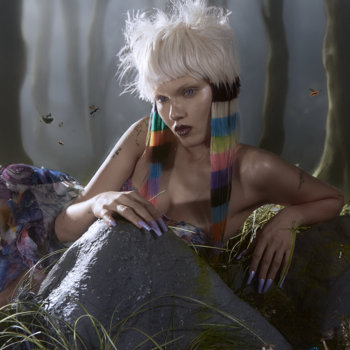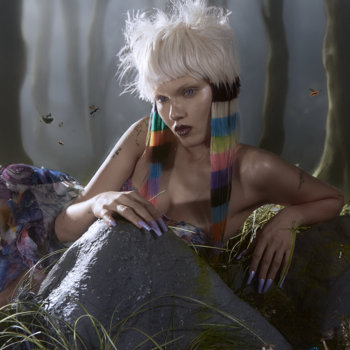 Comprised of singer Angélica Ballesteros and producers ERROR.ERROR and Bonsai Babies, Meth Math are stretching the limits of reggaeton, spinning a ghostly web of synths, loops, and otherworldly vocals. The Hermosillo trio have been jamming together for nearly four years, developing a unique sound Ballesteros describes as, "Latin rhythms and satanic ambient pop." Just listen to "Perreando y Llorando," the lead single from their forthcoming debut EP, and we promise you'll fall right into their uncanny, nightmarish world.
Otaku fan culture has a long-running history in Mexico, so when Army of Skanks began fusing anime dialogue and video game samples with incandescent reggaeton beats, it was only a matter of time before they developed a loyal following. Founders Cepillo Cuevas and Sugar Mami let loose on hilariously raunchy cuts like "Kero Kero Cola" and "Perreame Konnichi Wa!," while their recent collaboration with Mi Sobrino Memo on "Un Triste Reggaeton" offers an introspective, if not equally wild, pixelated fantasy.
Tony Gallardo has lived a million lives, first as chiptune and electroclash whirlwind Unsexy Nerd Ponies, then as influential ruidosón agitator María y José, and most recently as jittery reggaeton madman La Fiebre X. Originally from Tijuana but currently residing in Monterrey, Gallardo has immersed himself in the local reggaeton scene, frequently DJing at the popular nightclub Astro and crafting trippy new bangers from the solitude of his bedroom. In January, he released his first collection of edits and bootlegs titled Las Fiebretonas X, which applied his manic production style to the ever flexible reggaeton canvas. He later teamed up with colleagues Alexxxandrina and Nurrydog for "La Trampa," his first official single of this new era.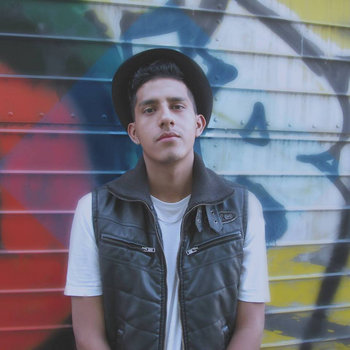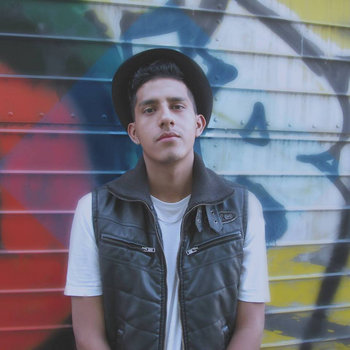 Brun OG arguably made reggaeton cool for Mexican hipsters, infusing his urbano productions with the production savvy developed during his time in indie pop bands like Makenna, in which he performs with his sisters Nina and Maia. The lauded producer has developed long standing collaborative relationships with reggaetoneros like Tony Money, Young Miky, and Mancandy, delivering some of the most polished underground bops in the Mexican scene.
Released in January 2020, Anna Bellaka's debut LP Queen of The Underground indicates there might be some truth to that admittedly hyperbolic title. Obregón, Sonora's lo-fi perreo princess is operating on a pair of parallel career paths: in one, she's part of artsy urbano crew La Chingadera, alongside rapper Uzeck, producer Laserjet and more; in the other, she's the bassist for the punk band Anémona Asesina. For a taste of Bellaka's minimal yet polished productions, try "Bebé" and "Soltera."
Originally from Coahuila, Nuevo León, but now one of Monterrey's rising neoperreo talents, the moods of Alexxxandrina's gleefully malevolent songs change as often as the color of her hair. Her debut single "Bailoteo" is built to fill the dancefloor, while the sad-trap vibes of "Fuckboi" are enough to send even the most aloof listener hurtling into their feelings. By contrast, recent single "Tu Brillo"—with its slow, sultry beat—is the perfect soundtrack to a club romance.
Little is known about the mysterious DJ Chedraui—but fortunately, his music speaks volumes. Deconstructing reggaeton from the ground up and then reassembling it with noise, ballroom samples, and anything else he can find, DJ Chedraui's music is made for late night raving.
Tijuana's Yelram Selectah is too prolific to fall into any single category. Instead, he explores the intersections of global rhythms like juke, cumbia, and baile funk in tandem with his reggaeton adventures. His AFRIKAH EP is a riveting journey through afro-diasporic percussion, while his playful LATIN 808 EP collides boogaloo with drum machines to decidedly danceable results.