SCENE REPORT
Mental Intensivo's Guide to the Underground in Puerto Rico
By Ned Raggett · January 23, 2020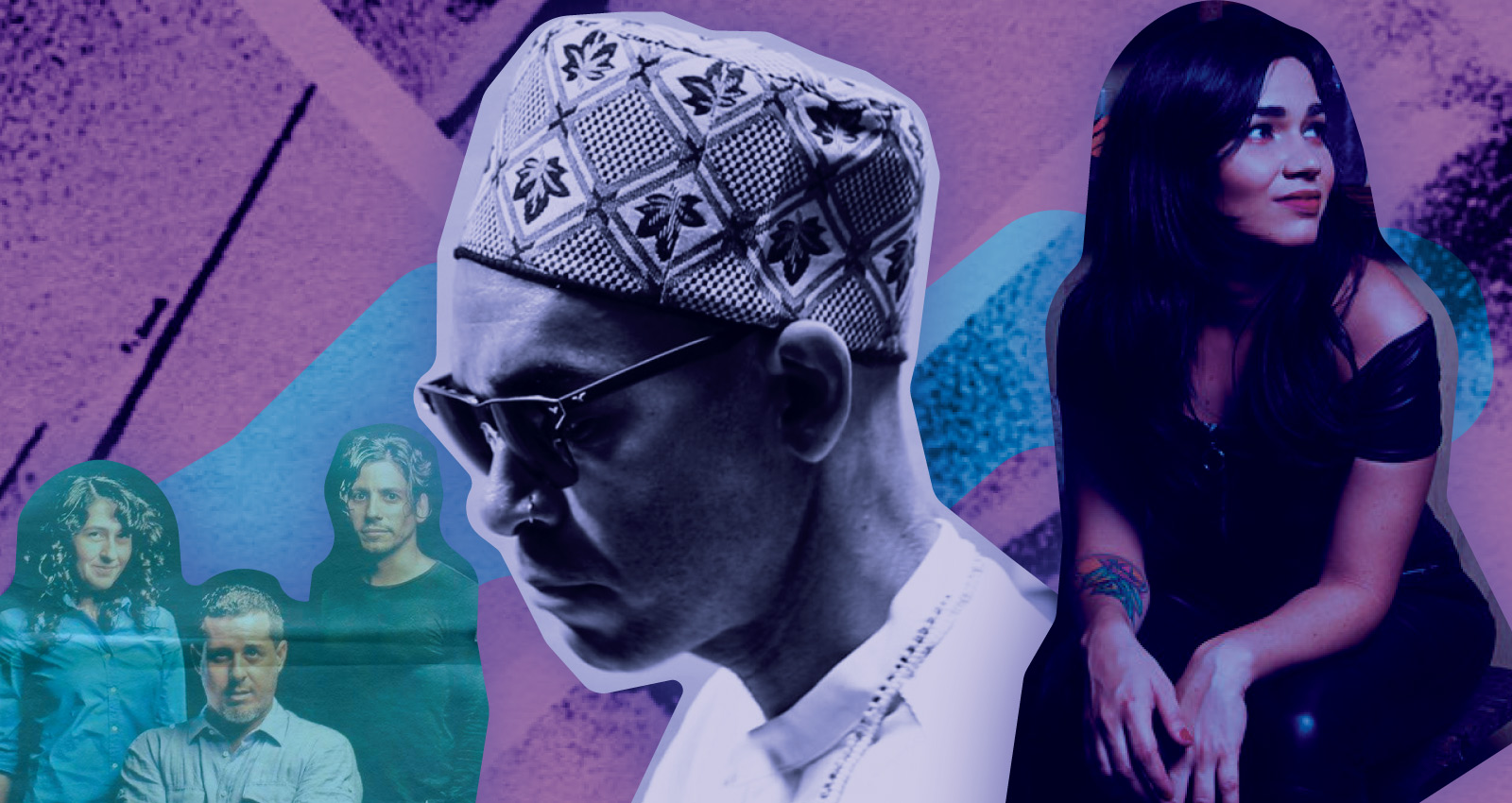 Puerto Rico's Jorge Ramos and Raymond Rivera have known each other since the 1980's. As their biography on Facebook tells it, "Cuando entrábamos a las tiendas de discos comenzaba uno a buscar por la letra 'A' y el otro por la 'Z' para no chocar." ("When we went to record stores, one of us started looking at letter 'A' and the other at letter 'Z,' so we didn't bump into each other.") This obsession with music later led them to production, promotion, and a long-running partnership as Mental Intensivo.
It's under that banner that the two have released a series of compilations called Santurce es Ley, with a focus on Puerto Rican independent and underground music scenes. Santurce es Ley is also the name of a major public arts festival that celebrates both local and international muralists, as well as urban revitalization in general. (The title can be translated as, "Santurce is the law," Santurce being the biggest, most multicultural—thanks especially to immigration from the Dominican Republic—and most heavily populated district of the capital city of San Juan. Many salsa greats such as Maelo Rivera come from Santurce, and its rich artistic history over time is reflected in its many musical venues.)
"Mental Intensivo do some of the best curation when it comes down to putting together a line-up for the Santurce es Ley series," says David A. Arraya of Lust Era. "If you haven't checked their music compilations or what Santurce es Ley is all about, you are missing out on some of the best art and music that has come out of Puerto Rico yet."
"What we like to do is work with bands that are committed to their projects," Ramos and Rivera said during a recent series of email exchanges, providing joint answers with the assistance of Rivera's wife, Mariela. "It's not easy. Most of them can't handle the adversities. But musicians here have that grit—that combination of determination, talent, and professionalism that makes them stand out anywhere."
Part of that adversity, of course, has been seen lately in both the effects of Hurricane Maria in 2017, and this year's political upheaval that resulted in the resignation of Puerto Rican governor Ricardo Rosselló. "Almost every band and event producer had something going on the weekend the hurricane came, so you can imagine," Mental Intensivo recalled. "We got totally destroyed. The main concern, for several weeks, was basic survival. It took a very long time for us to get resources back, then power. Venues that regularly hosted bands and DJs became first response warehouses and shelter. It became a time of re-invention and re-orientation."
"Then came the political situation this summer, partially as a result of that reflection period we had, and also because people felt mistreated by the P.R. and U.S. governments, and the first response agencies that were supposed to help. The now famous chats that made the Governor resign exposed the corruption coming from all agencies. The political situation ignited a creative response front coming from all walks of life, music being the primary form of expression. It was a musical revolution, for real!"
Even though the future is still far from settled, the Mental Intensivo team continue their work to showcase emerging bands and musicians, as well as celebrate earlier inspirations throughout the island. They mention the radio/streaming station Radio Red and clubs and venues such as El Local, Club77 and La Respuesta ad vital to their work, and also namecheck a variety of Puerto Rican acts working beyond the island, including Prettiest Eyes, D35C0JòN UR84N0, and Lola Pistola.
The following eight acts are among their many favorites, and give a sense of how active and vital the music scene is across Puerto Rico.
"Today PR's underground/indie talents are flourishing with talent and quality," Mental Intensivo says. "Honest musical production to the highest level. Recently, a good number of acts and artists are watched and booked by international management and booking agencies. I strongly recommend getting involved and listening to this music. Are you ready for our scene?"
A veteran band from the western part of Puerto Rico, a scene somewhat separate from those in San Juan, Psiconautas have a genius name, and music that lives up to it. Perhaps that's to be expected. As outlined in their manifesto, the band has an affinity for, among other things, psychedelic science, cosmic satire, space exploration, and unicorns. Mental Intensivo praised their live shows for its conceptual mix of, "projections, souvenirs, and flyers…without any label backing." Their Santurce es Ley contribution, 2014's "Bosque Galactico," is a full-on psych rave-up in the '60s-via-Spacemen 3 sense. Serene vocals echo through a thick mix of churning organ and a big blast of guitar feedback, all undergirded by bashing drums. Their latest EP, Me elevas/ Quizás será was released in February of last year.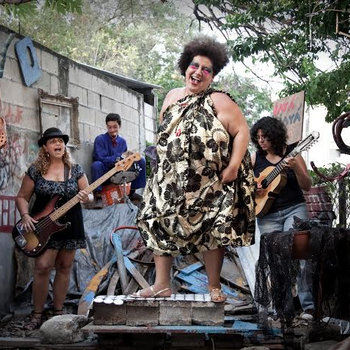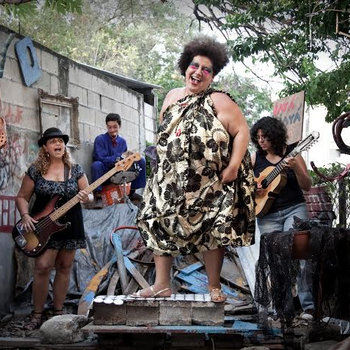 "Imagine that Celia Cruz had children with Blondie, and those children had children with each other. That's me." So says Macha Colón on her site, further comparing her band's mix-and-match styles to a hearty bowl of Puerto Rican sancocho. Colón is the performance alter ego of veteran artist and activist Gisela Rosario Ramos, who's heavily involved in a variety of mediums that extend well beyond music into performance and filmmaking. A listen to her 2016 Santurce es Ley contribution "Maldita Sea" is evidence enough of her genealogical claims to sonic parentage. Colón's voice takes the lead from the get-go, starting with a big and bold repetition of the title phrase over a slower full-band jam; then, it shifts into sharp, faster verses. Both approaches blend together beautifully in the song's energetic, fun-as-hell conclusion.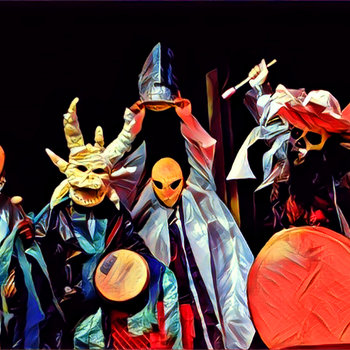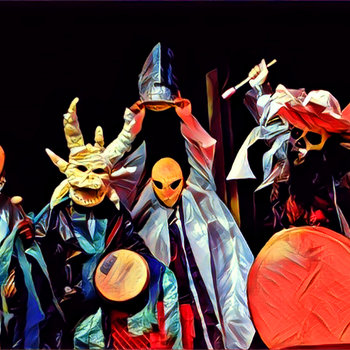 Colleagues with Psiconautas in Puerto Rico's La Alianza Exploradora Intergaláctica, the island's informal alliance of psych musicians invested in technological experimentation, the Matotumba quintet have been around since 2000 and put an equal emphasis on their electronic/rock explorations as their elaborate visual presentation. Their Santurce es Ley effort, 2014's "El Camino," starts with a keyboard drone, distant rhythms, and what could almost be a hearty English folk singalong—and then the crunch of a rock jam emerges from the mix, creating a pleasing back-and-forth between the two moods that continues throughout the song. Mental Intensivo celebrate Matotumba for their "conceptual and artistic" impulses that mix with, "social-political content that [have] influenced many over the years."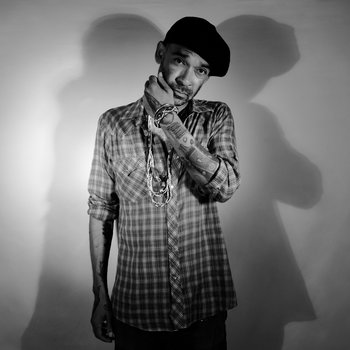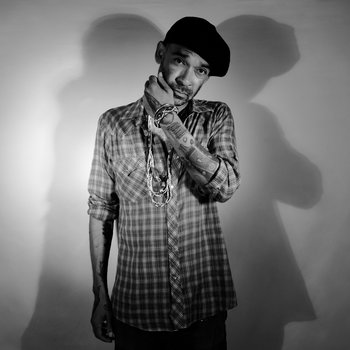 Merch for this release:
Vinyl, Vinyl LP, Compact Disc (CD)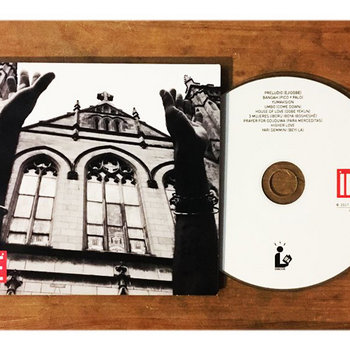 ÌFÉ is one of the more well-known artists from the PR scene—he frequently plays in the States and Europe—but there's no reason not to further celebrate a "leftfield percussive project," described by Mental Intensivo as "Dead Can Dance meets bomba y plena." Otura Mun's work under his ÌFÉ guise is all that and more, and his own featured track for Santurce es Ley, 2018's "BANGAH (Pico y Palo)," makes for a striking introduction. He uses multiple voices throughout, ranging from a light electronic burr to a full-on robot approach, and balances them against chanted interjections that sound like a Bulgarian women's choir—all while beat bubbles, breaks, and twists, drive everything along.
Fantasmes's famed studio Casa Fantasmes has already been the focus of its own Bandcamp feature for its importance to the Puerto Rico DIY scene in general, but there's never a bad reason to focus in on the work of the band themselves. In Mental Intensivo's eyes, Fantasmes are the "new face of local psychedelia: real talent permeates their avant-garde sound." Their contribution to the Santurce es Ley series, "Monsters' Mother," is an acid/garage rock track in the finest tradition, where you can almost feel the clouds of smoke and perhaps other substances in the air amid all the clattering rhythm chug, half-chanted vocals, and twangy guitar.
Merch for this release:
Compact Disc (CD)
Mental Intensivo describe HIHEAL's music as "an electronic/jazz fusion inspired by the struggle with hurricane Maria and its aftermath," and that is literally the case—the project, created by Alexa Rivera (no relation), emerged in the wake of that disaster. Per her official biography, Rivera, who comes from a family steeped in the Puerto Rican folk tradition of música jíbara, withstood the wider destruction and deprivation by retreating to her "inner world." The result is HIHEAL's debut album Under Me. With songs in both English and Spanish, the classically trained Rivera, on vocals and keyboards and accompanied by a rhythm section, goes big on the opening title track with a theatrical instrumental, tests out a bit of 70s jazz/funk on "If U Want 2," and makes a nod to her grandfather on "Jíbaro Anciano."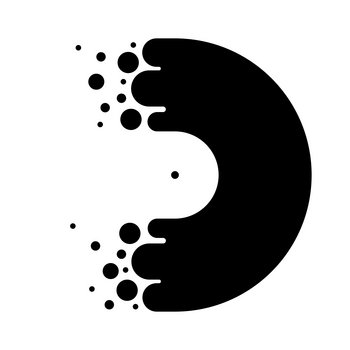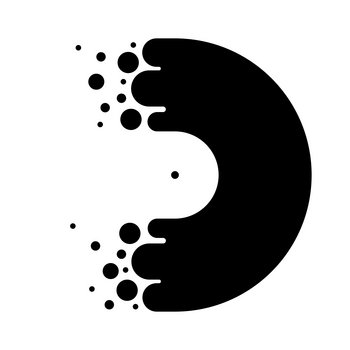 Merch for this release:
Compact Disc (CD)
Alegría Rampante is a more recent project by singer Eduardo Alegría, who had earlier found fame on the island for his long-running group Superaquello, which disbanded in 2010 after a 12-year run. As Mental Intensivo put it, Superaquello was, "one of the most influential bands of the DIY scene" in Puerto Rico, and Alegría himself became "a LGBTQ icon, very much active in the local scene."  On Alegría Rampante's 2015 album, Se Nos Fue La Mano, Alegría and his band kick things off on opening track "Hoy Marte" with halfway-to-shoegaze guitars and Alegria's cool singing over a steady arrangement that almost suggests early Verve. But there's plenty more to attract a listen, from the indie-pop sprightliness of "Un Cuarto Más Pequeño" to "El Recipiente / Tsunami," an expanded revision of a song originally composed for experimental choreographer Karen Langevin's "Atlas Con Sentido" production.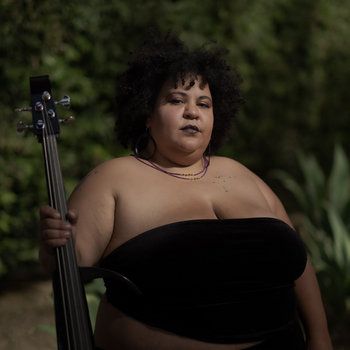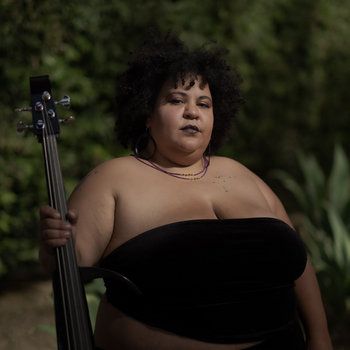 Shanti Lalita's discography, much like HIHEAL's, is lighter compared to some acts: Just an album and an EP so far. But Mental Intensivo notes that the cellist, composer, and producer is "a great collaborator in the underground scene." Like Macha Colón and Eduardo Alegría, Lalita has a wider reputation for producing events, managing bands and having hands-on involvement in cultural curation—supporting and developing many performers and their work, even as she's in increasing international demand. On her 2017 EP El Grito, the lead track, "Bomba," is dedicated to the victims of the war in Syria, and its slow, sad flow, interspersed with sudden rising melodic parts, is appropriately mournful. The title track provides a bracing contrast; Lalita's angry, poetic spoken-word protests against injustice tumble rapidly over the song's subtle, strangely calm instrumental backing—that is, until her words shatter into a well-earned scream, bringing the song to a fiery conclusion.