SCENE REPORT
A Starter Guide to the Lo-Fi House Scene
By Michaelangelo Matos · January 09, 2017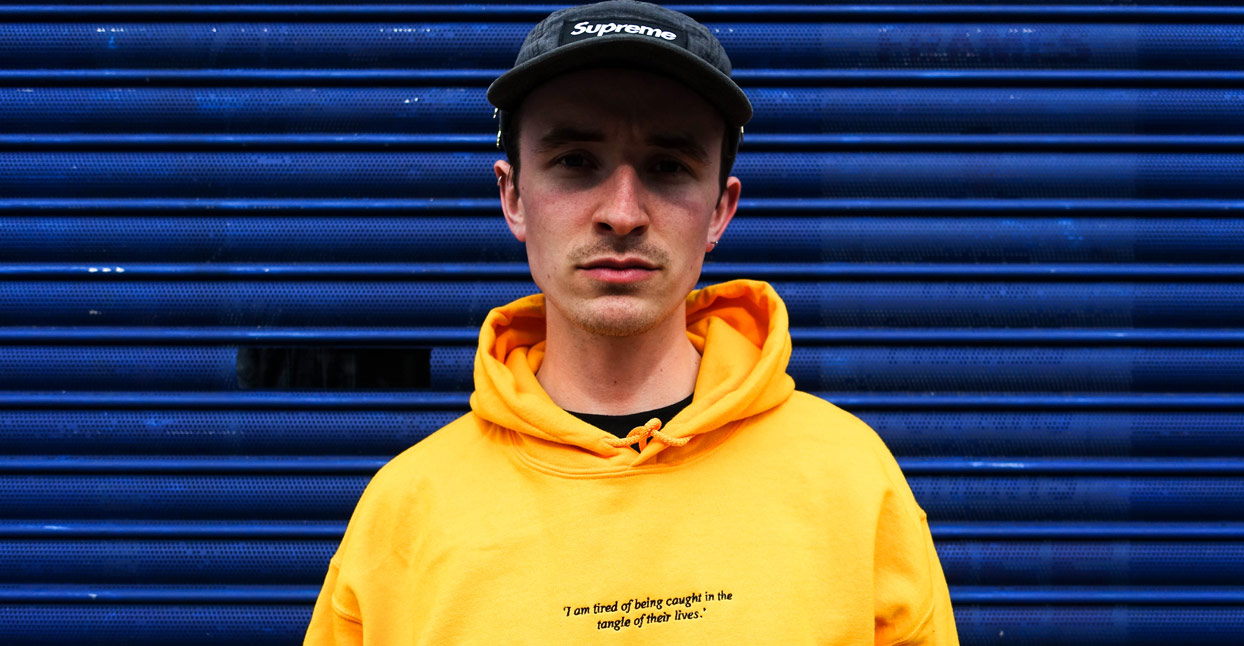 At the beginning of December, London's UNDRGRND Sounds, a company that creates software starter kits of readymade sounds for dance producers, issued a new pack called "Lo-Fi House." That might seem puzzling to a dance-music aficionado—until you notice just how many recent tracks have that moniker applied to them, and how well those tracks have been doing online.
Of course, house music was lo-fi from the beginning: Some of Chicago house godfather Frankie Knuckles' first recordings were recorded in a DJ booth onto cassette. And "lo-fi" is hardly a new idea—just think of mid '90s lo-fi indie rock, made on cheap TEAC four-track recorders in reaction to the glossy "alternative" sound that had taken over the rock airwaves. Like that music, lo-fi house is futzy sounding rather than fussy sounding—clunky rather than pristine. And although a handful of venues play the music—notably Find Me in the Dark, the night put on by Lobster Theremin label head Jimmy Asquith at London's Corsica Studios—lo-fi house is largely an internet-based phenomenon. Its adherents congregate around the Strictly Lo-Fi Facebook group, as well as numerous YouTube and SoundCloud clearinghouses. One of 2016's defining dance tracks, DJ Boring's "Winona," is closing in on 600,000 YouTube views (it's not on Bandcamp, alas) in less than three months.
"I suppose subconsciously it could be seen as a reaction to this hi-fi soundscape which we're living in, where every producer is striving toward perfection," Ross From Friends, one of lo-fi house's key names, said in early August. "It's kind of like [people are saying], 'We're going to stick with the old school and keep it analog and not have anything over 10,000 Hz audible in our music.' I do it because I've gained a real love for the old school sound, where it really just sounds worn-out and knackered, and it's got a lot of character. Everything's very crushed and compressed." That compression is a big part of why lo-fi house works so well as a Web phenomenon: Many times, these tracks are made for headphone consumption, not for big sound systems. Here are eight notable examples on Bandcamp.
Ross From Friends, "(Talk to Me) You'll Understand"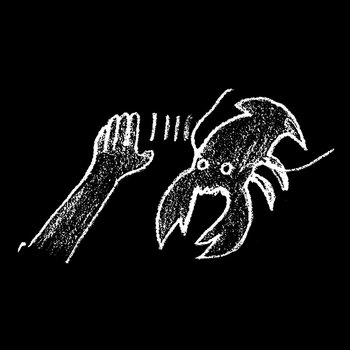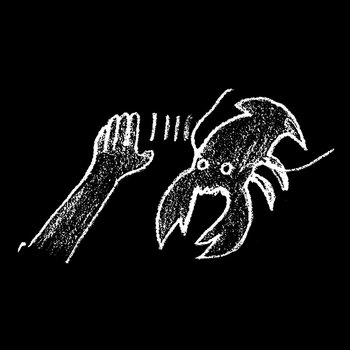 Lo-fi house is controversial, not least because its figureheads tend to take their names from sitcoms: Ross From Friends, DJ Seinfeld. (We can no doubt look forward to the likes of Willing Race, Mad Bout U, and Must Sea TV.) But if the names seem more like jokey memes than serious artistic statements, the best tracks have a warm glow that's hard to resist. "(Talk to Me) You'll Understand," for example, sold in startlingly large amounts on Bandcamp a full two months before its release. No wonder — built around a mournful vocal of the title phrase, it's charming, immediately hooky, and not a little mysterious, just the thing for young fans looking beyond EDM for something more intimate to call their own.
DJ Seinfeld, Season 1 EP

Coming at the end of November 2016, after a year's worth of intra-dance-scene debate over its merits, the artist's note accompanying DJ Seinfeld's five-song release seems like a provocation. "I made all of these in one day, somewhere around early spring this year when my first love left me," writes the Barcelona producer. "These tracks were pressed and then the original files were destroyed . . . I want to live life as uncompromisingly as Kramer does." Slow clap. But the blipping synth lines of Season 1's "Jerry" and "I'll Always Pick U Up" evoke dark warehouses far more than they do bright cathode rays, and the beats bustle and snap like they're chasing a 3 a.m. peak.
Grant, Cranks
Not every lo-fi house artist on Lobster Theremin is nostalgic for '90s sitcoms—some of them look even further back. Take Grant, the L.A. producer who founded a label called The Lauren Bacall: "The '40s-'50s era is fascinating to me," he told Inverted Audio in 2015; "the aesthetic is so strong, and very tasteful." (He has every reason to sound surprised that such a thing once existed in popular culture, especially now.) Still, the '90s remain alive and well in Grant's music: Cranks, his second album, is full of the kind of warm synth-string pads and rolling grooves that typified that decade's house music. Not to mention the divas who shout from the amber on "Around the Edge" and "Contemporate Reality" (the latter from Masters at Work feat. India's classic "I Can't Get No Sleep").
Patricia, Body Issues

Wherever the term "lo-fi" lurks, the words "cassette label" are never far behind, and Opal Tapes demonstrates both some of the sharpest taste and muddiest fidelity of the lot. "I like the natural filtering of the tape," Opal head Stephen Bishop told Resident Advisor. "I like how it kind of strips off a bit of the high-end and a bit of the sheen." Patricia's seven-track Body Issues is a perfect example of the label's remit; you can fall into tracks such as "Four Fingered" and the plush-dirty "Plural" and never want to come out.
TRP, Saturday Morning EP

Unlike some of his Lobster Theremin cohort, who hide behind aliases in order to get us to focus on the music, maaan, David Willenberger has no problem letting us know that he's the shadowy man behind TRP's shadowy tracks. His August 2016 four-tracker from the promising Shall Not Fade label (also home of releases from Mall Fade) has as much in common with the dub-techno of labels like Modern Love and Basic Channel as the new school of kids who swipe their unattributed samples from YouTube, but beauts like the languid "Stash" carve bewitching shapes out of all the ether.
Contours, Loose Wood EP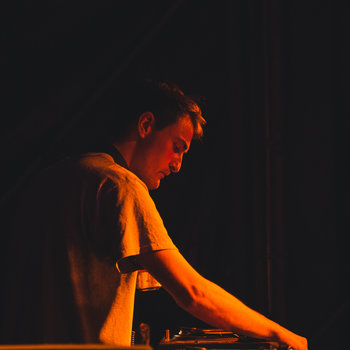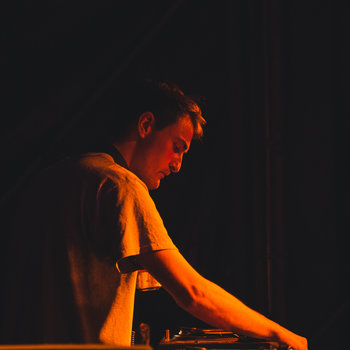 Merch for this release:
Vinyl LP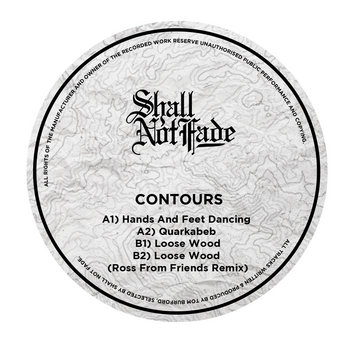 Contours is the alias of Manchester drummer-turned-producer Tom Burford, and this four-song EP is as percussion-heavy as you might imagine. It opens with glacial keyboards and a Latin-jazz feel on "Hands and Feet Dancing"; the introduction of "Quarkabeb" follows, with irregularly patterned hand-cymbals, and the title track is a Brazilian-flavored jam heavy on tambourine and hand drums. But it's Ross From Friends' remix of "Loose Wood" that lands it, however nebulously, in the "lo-fi" camp. He emphasizes the atmospheric quality of Contours' blipping keyboard-bass line and shakers, drawing a direct line from house music's Afro-Latin roots to this playfully homemade, Web-based present aspect.
—Michaelangelo Matos