SCENE REPORT
A Ten-Album Guide to the Canadian North
By Laura Stanley · July 25, 2016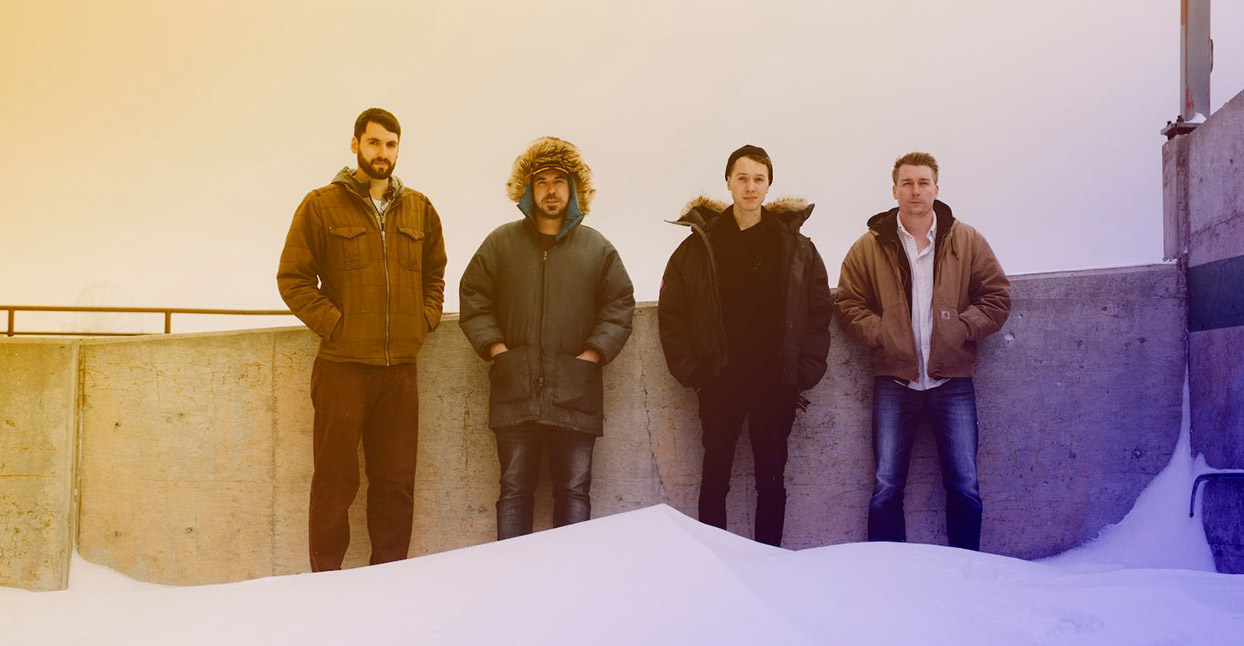 Over the course of the last several years, Canada's three Territories in the North—Yukon, Northwest Territories, Nunavut—have become home to a community of musicians dedicated to pushing creative boundaries, sharing stories with the world that are as unique as the places in which they were made.
Thousands of years before Europeans arrived, Indigenous peoples sustained themselves in the North, but it wasn't until the Klondike Gold Rush in the late 19th Century that Europeans started to settle in large numbers above the 60th parallel. Today, the rich natural resources continue to be a primary reason why people move to the North, settling in modernized cities like Yellowknife in the Northwest Territories, Whitehorse and Dawson City in the Yukon, and Iqaluit in Nunavut. Within these culturally diverse cities, and beyond, are vibrant arts communities that celebrate fellowship and foster unique artistic expression. Ranging from synth-pop, to folk, to electronic, to rock, the 10 records in this list are just a small sample of the diverse music being produced in the Canadian North.
Tanya Tagaq—Auk/Blood
.
00:10 / 00:58
With her blend of improvised Inuit throat singing and electronic and classical elements, Tanya Tagaq has become one of the most important creative voices in Canada. Her music is so richly detailed and direct: in 2004, Tagaq's unique sound caught Björk's attention, which resulted in the pair collaborating on Björk's record Medulla. Tagaq's 2014 record Animism was her most successful to date, garnering raves from around the world and winning the prestigious Polaris Music Prize. On her 2008 Auk/Blood, Tagaq's work is enhanced by a range of sonic filigree, from delicate strings to beat-boxing, but it never loses its visceral feeling. The pain and beauty are on full display on "Growth," and the tense standoff of "Blood-Auk."
Willie Thrasher—Spirit Child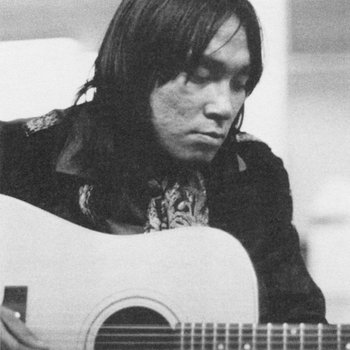 .
00:10 / 00:58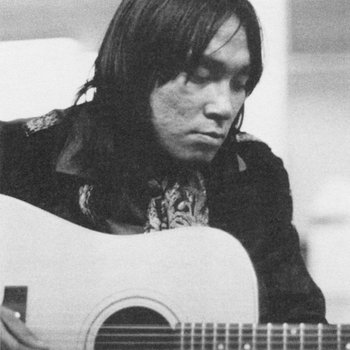 At the age of five, Aklavik, Nunavut-born Willie Thrasher was taken from his home and forced to attend residential school—an initiative by the Government of Canada to assimilate Indigenous peoples into European culture. As a way to heal from this trauma and reconnect with his culture, Thrasher began playing music with his brother and friends in the 1960s. He embarked on a solo career in the latter half of the decade, and travelled throughout North America playing music in the '70s and '80s. In partnership with CBC's Northern Service initiative, Thrasher recorded his album Spirit Child in 1981 which, 35 years later, Light in the Attic Records have re-released. Spirit Child is a beautiful blend of western folk-rock (think Neil Young and Creedence Clearwater Revival) and the music of Thrasher's Inuvialuit culture. In "Silent Inuit," you hear quiet translations of Thrasher's verses, while "Intuit Chant" mixes steady folk-rock instrumentation with a traditional chant. In all, the album is a powerful celebration of the Inuvialuit culture in the North.
Indio Saravanja—Indio Saravanja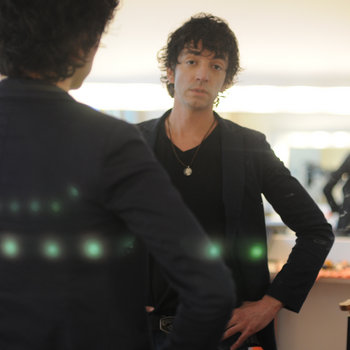 .
00:10 / 00:58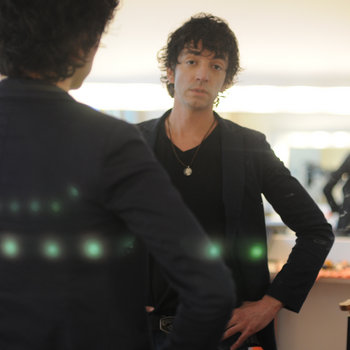 "There's nothing in the world like my Northern town," sings Indio Saravanja in the anthemic "Northern Town," from his self-titled debut record. Saravanja's "Northern Town" is an endearing love letter to Yellowknife, Northwest Territories—the biggest city in the North, known for their close-knit community and hospitality. The song is cherished by its residents, and expresses the steadfast love they have for their city. Throughout the record, this Northern troubadour tells imaginative stories influenced by both his travels and his Northern home, adeptly capturing simple emotions that, in less-deft hands, would seem maudlin.
SODA PONY—Soda Pony
.
00:10 / 00:58
Whitehorse, Yukon's SODA PONY explode with energy on their self-titled debut and, given the fact that this Yukon garage band are just a duo, their power is that much more impressive. Throughout this sparkling, punchy, power-pop record, Aiden Tentrees and Patrick Hamilton trade off on vocal duties while Hamilton plays percussion and a bass synthesizer (usually at the same time) and Tentrees mans keyboard and guitar. SODA PONY leave their home in Whitehorse on the shores of the Yukon River to dive into imaginary landscapes—they take listeners back in time to witness a "Stagecoach Robbery," and to space in "Astronaut." But they're also not above everyday sincerity: One of the album's highlights, "Friendship," has the simplest message of all—give love back to those who love you.
Grey Gritt—Live at the NACC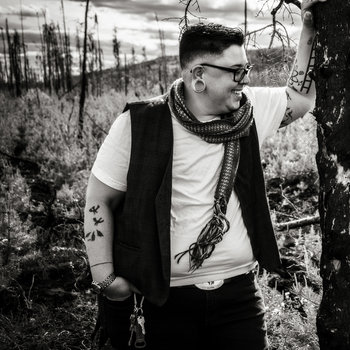 .
00:10 / 00:58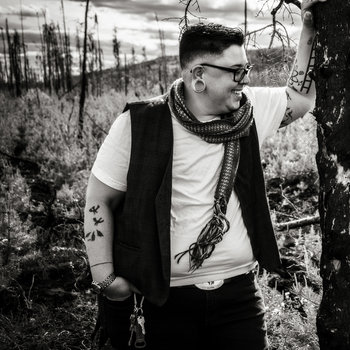 Self-described as a "sub-arctic blues player," Grey Gritt's music has, well, grit. In this collection of live tracks recorded at the Northern Arts and Culture Centre in Yellowknife, Gritt takes the stage alone, but the combination of bluesy guitar playing and Gritt's commanding voice is a big enough sound that it doesn't need any accompaniment. Gritt's lighthearted stage banter balances out the emotional weight of the music; on this album Gritt shifts between feeling sentimental ("Choking Out The Sun"), lustful ("Local Smoke"), and downright angry ("Ace & Queen"). Live at the NACC is full of heart and attitude, a live record that marks the beginning of a long career for this promising young talent.
Old Cabin—Old Cabin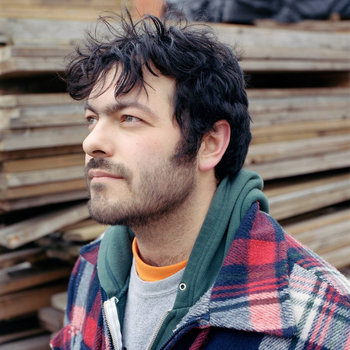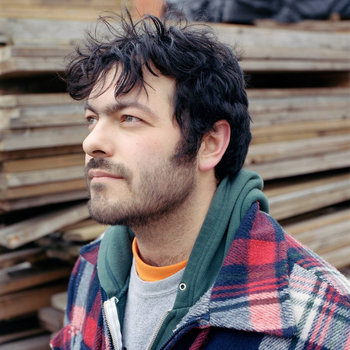 Whitehorse-based musician Jona Barr (Old Cabin) makes music as warm and welcoming as his band name suggests. His self-titled record is a timeless Americana mix of folk, country, and rock, telling classic stories of hope, love, and loss. The smoky country sounds of "Borrowed Secrets" feel like they were born in a a dive bar full of people wearing cowboy hats; the playful rhythm of "Lighthouse" blissfully contrasts with the anxieties in the lyrics; and sorrow piles high as a snowbank in the sprawling "Winter Summer."
Nava Luvu—Transport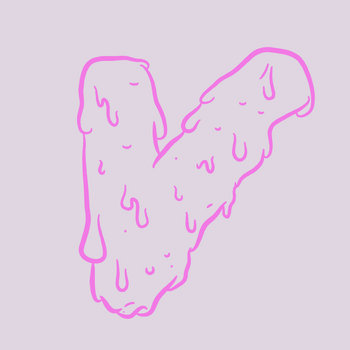 .
00:10 / 00:58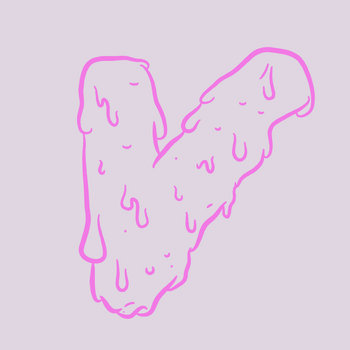 The music of Yellowknife duo Nava Luvu (Ashley Daw and Sami Blanco) dances like the Northern Lights—meditative, but always in motion. The melody throughout "Imperial Loft" is like a warped carnival game; the muffled beat of "Liquid Halo" sounds like it's spilling from a club; and the hazy, skittering keyboard of "Make Love" is as blissful as a late-night car ride with the windows down.
Erebus & Terror—Erebus & Terror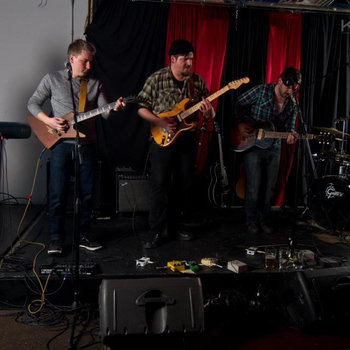 .
00:10 / 00:58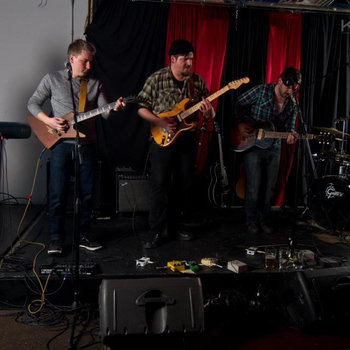 Erebus & Terror might be the most charming rockers in the North. Their self-titled release is steeped in wry observations about love ("You must be happy to feel angry," they sing in "Going Home") and driven by roughed-up pop-rock hooks. These solid rock songs are written to linger in listeners' heads for longer than a Yellowknife winter.
Miraj—Dalhousie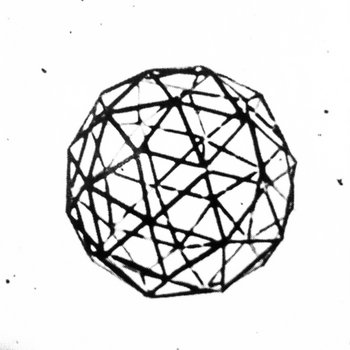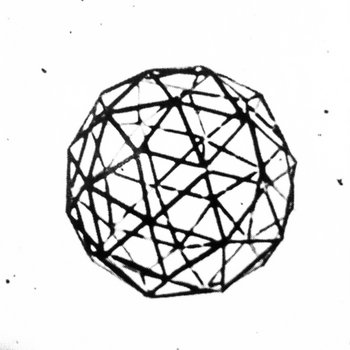 The artist Miraj is a mystery. They've revealed nothing about their personal identities, preferring to let the music speak for itself. Their album Dalhousie is a dazzling addition to the North's burgeoning drone scene—a collection of ghostly beats, toy-like blips and bloops, and a flurry of other unrecognizable noises that create stark sonic pictures. Miraj take inspiration from other worlds ("Interstellar"), their home ("Snowstorm"), and the light ("Canoe") and the dark ("Absolute") to craft an engrossing experimental record.
Scary Bear Soundtrack—Ovayok Road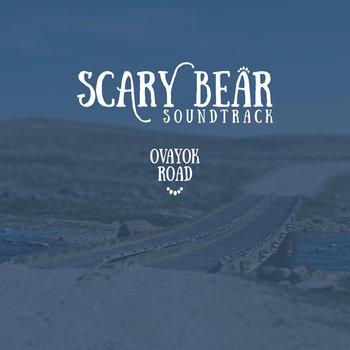 .
00:10 / 00:58
Merch for this release:
Compact Disc (CD)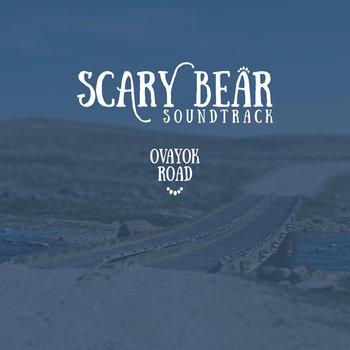 Gloria Guns and Christine Aye now reside in Ottawa, but they haven't lost their sense of allegiance to their original homes in Cambridge Bay, Nunavut—the inspiration for Ovayok Road. On this sweet and joyful lo-fi synth-pop record, they celebrate simple joys: personal strength ("Fault Lines"), the beauty of the Arctic ("My First Northern Light"), the beginning of summer ("Victoria Island"), and even the arrival of a water truck ("Water Truck").
—Laura Stanley