SCENE REPORT
A Guide to Dancing in Lisbon
By John Thorp · May 24, 2018
As life in London, Berlin, Paris, and Northern Europe as a whole becomes increasingly costly, the Portuguese capital of Lisbon is emerging as a real alternative for young artists in the EU looking for a fulfilling, creative, affordable existence. (The start-ups and investors have already begun to follow suit.) But Lisbon has a long history of dance music and club culture, one that existed long before this influx—and it's now at the start of a radical new chapter.
The current epicenter of Lisbon's dance music is arguably Carpet & Snares, a small, perfectly-stocked record store within an old-school shopping mall. The man behind it is Jorge Caiado, who has worked in the shop since its earliest days in 2014. He got his start as a volunteer when the store was just getting off the ground. When the initial owner got cold feet on the project, Caiado entered a new partnership in order to take over the store, and fulfill the potential he had already seen starting to bubble up.
At 28 years old, Caiado is ridiculously prolific. Early serendipitous encounters with Chicago house icon Chez Damier and influential Portuguese DJ Rui Torrinha, aka ARTivista, led to Caiado's creative involvement in their respective labels, Inner Balance and Groovement. Caiado is determined to offer the same opportunities to the next generation, always stressing the importance of community.
"Almost every week, a new kid comes in the shop," explains Caiado. "And after two weeks, they've started to show me their own tracks, asked some questions about how they can press some demos, get distribution—all the questions I had over the last 10 or 12 years. If I didn't have the shop physically, it would be much harder for me to play this role. Along with radio, I truly believe that the record shop plays an important role, at least in the electronic and dance music scene." Caiado's communal vision is already realized; the latest sub-label, Dream Ticket, with their colorful releases of house and acid music, is the work of store employee Rui Ferreira, following releases from André Leiria, one of Carpet & Snares' most committed customers.

"It's the most genuine story," Caiado enthuses. "He bought his first electronic record [at Carpet & Snares], because he heard about it from a friend who likes house and techno. And after six months, he asked me to give him my production course, to teach him how to make music. After a year and a half, he delivered me the first demos, and the whole cycle was completed. And now he works in the shop, he did the first record in the shop, he's playing out regularly at clubs in Portugal. The fact that I did this with him, I hope makes other kids believe that it is possible."

As in many cities across the world, underground and moving-party culture in Lisbon is taking the scene in refreshing and sometimes radical new directions. The roving party Mina aims for "ravers and DJs in a techno underground clubbing scene for sexual and gender liberation," and has already joined forces with like-minded parties further afield, such as Berlin's Room 4 Resistance. The events operate a strict door policy to maintain the safe-space atmosphere. The threats of high rent and prowling authorities mean the party typically moves on a monthly schedule. Inside, the sounds are dark, heavy, and often challenging, and the event hosts producers such as Bleid, who complements her live work with DJ sets comprised entirely of music cultivated from the online underground.
"It seems like every day a new person appears, each already doing very different things, with very good taste," observes Caroline Lethô, a local DJ and producer rising quickly on an international scale (Lethô has recently founded another queer party, Fall0ut, alongside her creative partner, ketia).
Another pillar of the dance scene is Rádio Quântica, an online station that could be described as Lisbon's answer to NTS or The Lot Radio, yet arguably runs even deeper in its array of sounds. Even among its own crews, Lisbon may be considered a "small" scene, yet there are more than 100 shows maintaining a presence on Quântica. The station was founded in 2015 by DJ and activist Violet. Based out of a local theatre space, the station is run in conjunction with her partner, Photonz, a well-respected electro and techno DJ who recently shuttered his much-loved One Eyed Jacks imprint in order to focus on the city's burgeoning musical developments.

"We had a very strong moment for electronic music in Portugal in the past with Underground Sound of Lisbon," reflects Groovement founder Rui Torrinha, now a cultural ambassador for Portugal, and who fondly remembers the city's '90s rave heyday. "But now, the scene is much more diverse. And the fact that the scene is diverse means you have much more potential for longevity. It's not just a trend or a genre. The city has a lot to offer at the moment. So I wouldn't say the city is at its peak, because there are still a lot of things that need to be improved or matured. But we have a kind of essence that has been formed. I think the best is yet to come."
Below is a brief guide to the music and nightlife of Lisbon.
The Clubs

Lux Fragil remains Lisbon's most high-profile club, and perhaps one of the most renowned larger spots for dancing in the world, beloved by the rotation of high-profile DJ guests who make up its programming. A quarterly event there with Rádio Quântica allows upcoming local crews to stretch out their sounds on its blistering soundsystem. Village Underground, located beneath the dramatic arch of the 25 de Abril Bridge, throws indoor/outdoor parties around a surprisingly charming construction of shipping containers. Licenses for parties can be difficult to maintain so many club nights, like Mina, take place at a revolving door of inconspicuous and often impressive spaces, while many local bars also have a dancefloor, and an enthusiastic crowd to fill it.

Where To Eat

Lisbon's fresh, affordable culinary culture has long been one of the city's biggest selling points. The city's Time Out Market is a major attraction, allowing visitors to sample food from some of Lisbon's best chefs and foodie institutions on small plates and at reasonable prices. Less hectic, localized examples exist as community hubs across the city (Jorge Cadaio's own father acts as wine merchant at the Campo de Ourique Market, showcasing a palette as sharp as his son's taste in house music). If you want to eat with music in mind, Rádio Quântica host/DJ Castel serves up legendary pizza at his own restaurant, Simplesmente. For dessert, the city's Pasteis de Nata egg custard treats are beloved by locals and visitors alike. One recently visiting Berlin DJ was so impressed by the delicacy, he flew home with the signature tart tattooed on his arm.

The Labels
Merch for this release:
7" Vinyl
An expansion of the record shop's physical presence in Lisbon's center, C&S continues the spirit of its selection through its own music, thus far literally emerging from behind the counter of the store. Classy, deep, and playful house in the spirit of the masters of the genre.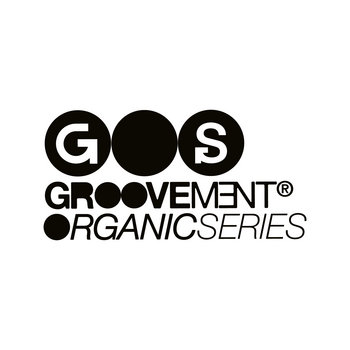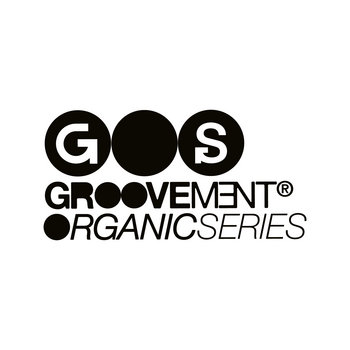 Merch for this release:
Vinyl LP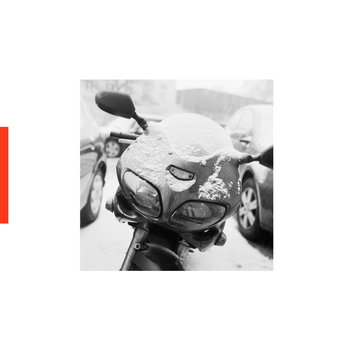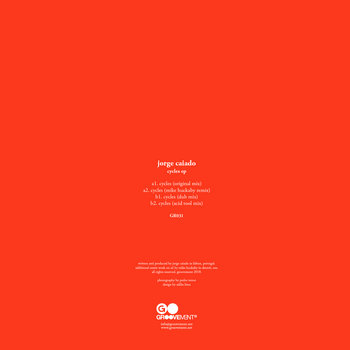 Founded in 2002, Groovement began with a strong West London connection and a forward-thinking, diverse approach to all rhythmic music. Even as the label has dramatically evolved over 15 years, this ethos has remained at the heart of the label, which has collaborated with artists from Tokyo to Chicago.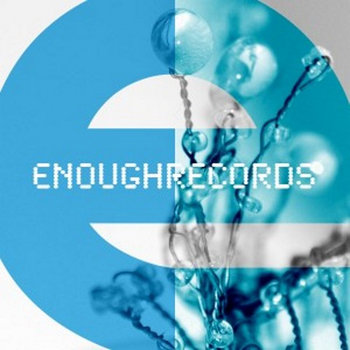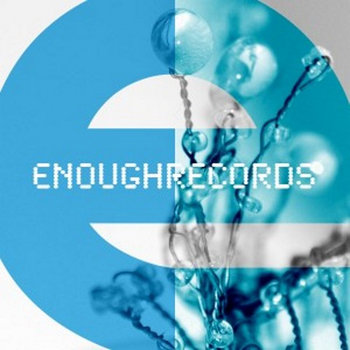 Beginning in 2001 as Portugal's first Internet music label, Enough Records' vast and often complex back catalog is an impressive archive of some of the finest experimental and electronic music emerging from Lisbon and beyond, and all-archived as a not-for-profit venture.
The wildly experimental, globalist experimental dance label Príncipe has been much profiled, but another Lisbon label, Enchufada, has an equally impressive history of pan-global music. Best known for kuduro fusion act Buraka Som Sistema, they continue to champion energetic and authentic new talent.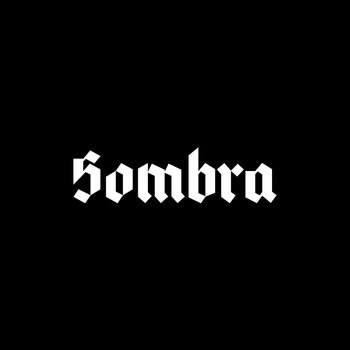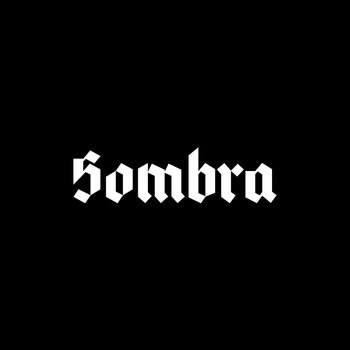 Merch for this release:
Cassette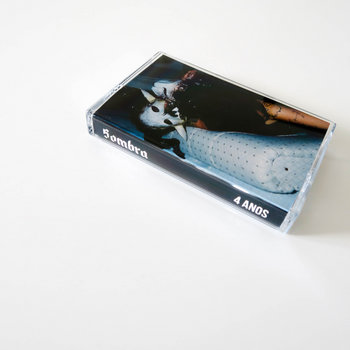 Celebrating their fourth year of operation in 2018, if only with their fourth release, the gritty, impact-heavy techno, atmospheric electro, and experimental ambient was founded by locals Shcuro and Peterr to occupy deeper, darker corners amid the city's pastel-hued aesthetic.
-John Thorp