SCENE REPORT
Meet the Latin Artists and Bookers Bridging Scenes Across the Pacific Northwest
By Richard Villegas · August 13, 2021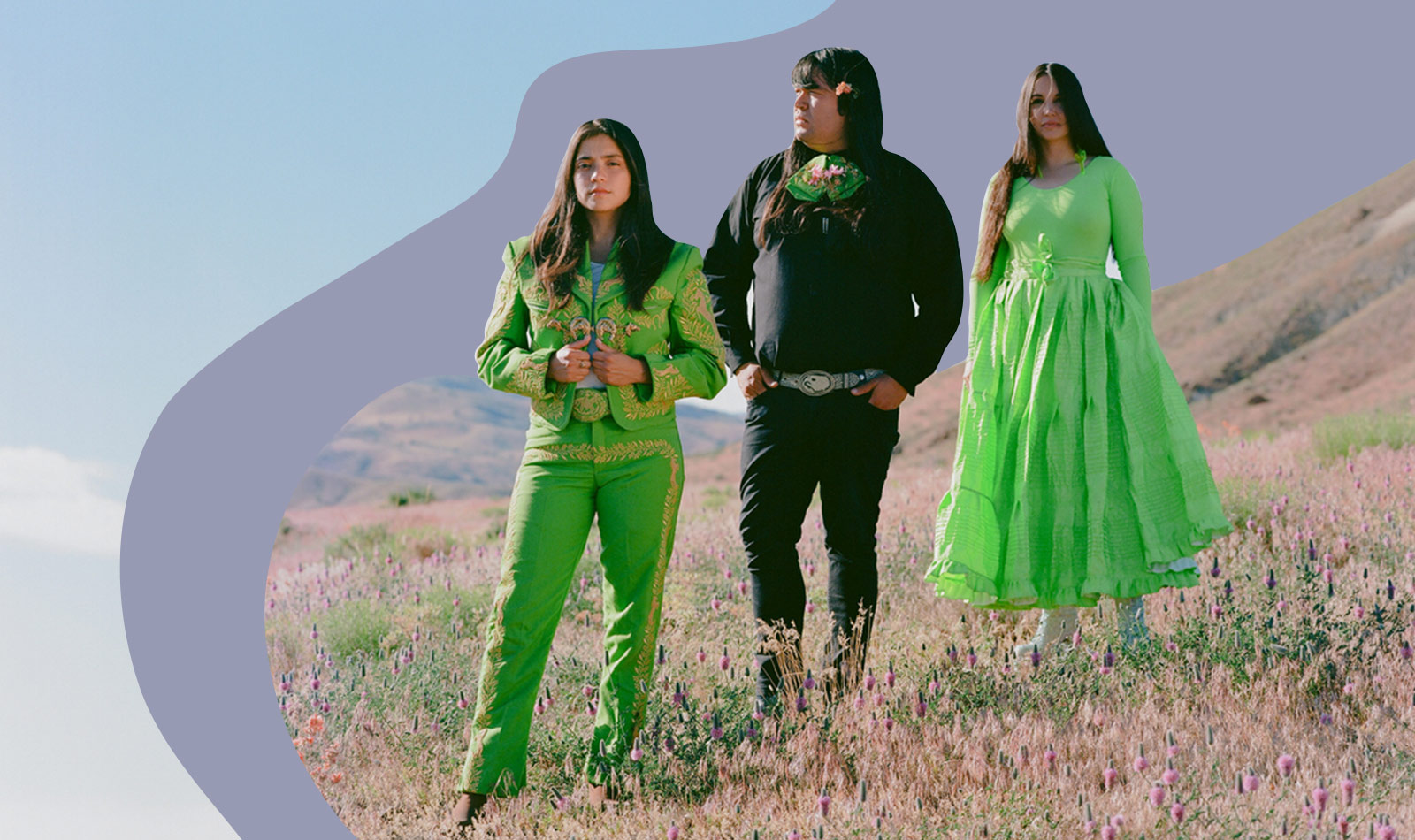 Over 30 years after riot grrrl and grunge broke paradigms of gender and triggered a rock 'n' roll insurrection, the Pacific Northwest has remained an ardent epicenter for countercultural change. This fierce commitment to social evolution made headlines last year amidst nationwide Black Lives Matter protests following the murder of George Floyd by Minneapolis police, where Portland and Seattle became unexpected forums for urgent conversations on racial equity and institutional racism. Tense, prolonged stand-offs between activists and law enforcement made the matter inescapable not only for POC in both cities, but also their majority white populations—77.4% and 67.3% respectively, according to the 2020 U.S. Census.
The introspective reckoning was long overdue, and even when it wasn't making primetime news, the whitewashing of storied underground scenes in Oregon and Washington State had been the subject of debate for years. Now, local musicians and organizers are riding the momentum from these discussions to promote efforts for greater inclusivity and accountability. A fresh variable has also entered the equation, as a growing community of Latin artists is banding together to carve out new opportunities and connect talent, bookers, and audiences across the Pacific Northwest.
"I have been screaming at this town for years that there are great rock bands happening here and you just have to give them a little attention," says Guy Keltner, founder and frontman of shapeshifting rockers Acid Tongue and director of Seattle's Freakout Fest. The lineup for the festival's ninth edition, scheduled for November 11–14, is stacked with over 75 bands where a sizable chunk is made up of local and visiting Latin acts, including AJ Dávila, Tres Leches, Margaritas Podridas, Terror/Cactus, Los Esplifs, and Reposado. "I'm not saying I want it to be like the '90s," he adds, "but I also wouldn't mind. We had A&R reps flying in and journalists covering everything. It was a pretty great time for long-haired white dudes, so why can't we have that moment for a more diverse crowd?"
Merch for this release: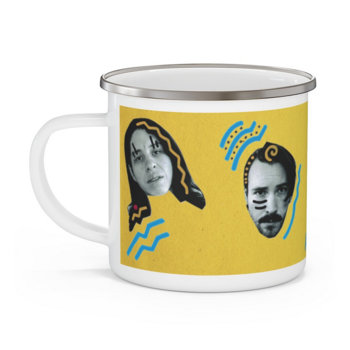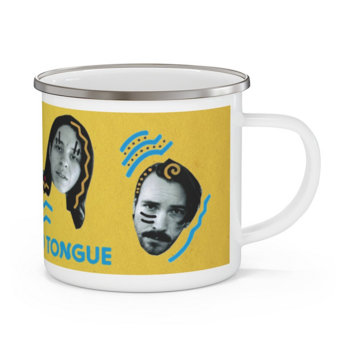 Keltner, who is also the co-founder of Freakout Records, has been a staple of the Seattle underground for years, defecting occasionally to tour and recharge his creative batteries in New York, Paris, and more recently Mexico City. A connection to his mother's Mexican roots drew him south, where he met and instantly clicked with the team behind Monkeybee Festival and bands like Carrion Kids, Los Honey Rockets, and Las Pipas de la Paz. This new network of collaborators and influences began reflecting on Freakout Fest as early as 2018, gradually incorporating a rising number of acts from Mexico, greater Latin America, and the U.S. diaspora, even leading to an all-Latin stage in 2019. Due to the pandemic, Freakout had to go digital in 2020, but as the country starts to open up and public gatherings are allowed once more, Keltner's vision is now being bolstered by a radical reshuffling of the board.
"COVID has woken many people up to the racial struggle in the United States," he says. "A lot of the institutions in Seattle had a moment where they all went, 'Oh my god! We're all white!' but that's good, because we've been bringing these bands up from Mexico and South America for years. It gets some attention, but it doesn't garner the support from the community that I wish it did. It's so fucking cool this time around to have everyone on board and working with me, but it's also validating because it means the effort of all these years isn't lost."
While Keltner, Freakout, and their cohorts have made inroads for diversity in Seattle's music industry, the Pacific Northwest's Latin heritage dates back much longer than most would assume. Starting with Spanish explorations of the 18th Century, both Oregon and Washington attracted Mexican cattle ranchers throughout the 19th Century, putting out the call again during World War II when braceros programs brought in labor to aid with worker shortages. Political conflicts of the '70s and '80s led to mass migrations from South and Central America into tightly knit enclaves in each state. Salsa and cumbia bands have remained a constant in these communities, but a distinct new artistic identity has coalesced as artists innovate on their cultural roots. Prolific guitarist and organizer Fabi Reyna became a fixture of the Portland scene after founding trailblazing magazine She Shreds, as well as exploratory fusion bands Sávila and Reyna Tropical. Meanwhile, up in Seattle, legendary radio station KEXP has become a champion for global sounds, seeking ways to bridge local resources and audiences with exciting new trends flourishing beyond U.S. borders.
"Fundamentally, I did not want a world music show," says DJ Chilly, creative producer and co-host of long-running modern Latin mix program, El Sonido. Before securing his own show in 2011, Chilly was known as the station's Swiss Army knife, spinning reggae, rockabilly, blues, and hip-hop, as well as taking on the occasional club DJ gig. Inspired by the global bass wave of the late 2000s and a sudden influx of Latin rock and pop releases landing in his inbox, he decided to channel his versatility into El Sonido, surveying the Americas broadly while highlighting nuances that live between the lines.
"There's often two kinds of radio in the U.S. when it comes to Latin music," he adds. "Straight traditional or strictly reggaetón. What makes [our show] different from other things on KEXP is its similarity to other things on KEXP. I want to play punk rock from Ecuador, hip hop from Colombia, indie, psych; all that. I think the variety of scenes and genres, and being able to go past what people usually think of as Latin music, is what makes us unique."
"It's important to consider that most of our audience is tuning in from Latin America," says Albina Cabrera, KEXP's Latin American content producer and co-host of El Sonido. "Of the top 10 countries making up our audience, five are primarily Spanish-speaking. Mexico, Argentina, Peru, Colombia, Spain, and even Brazil have become key. [KEXP's] #1 live session is with Bomba Estéreo, followed by Café Tacvba. So our long term goal is still under construction but it has everything to do with cultural exchanges between the Pacific Northwest and communities we aim to visit. Seattle is a city with about 700,000 residents and historic musical significance, but it's also a very strategic location for bands touring through the West Coast and into Canada."
Cabrera, an Argentine journalist and radio producer, joined the station in 2016 and has become instrumental in expanding their reach into Latin America and Spain. Ongoing alliances with the Mexican Consulate and beloved indie juggernaut Festival NRMAL paved the way for a whopping 16-session stint in Mexico City in 2019, with plans to visit Argentina next in a not-so-distant future. Chilly, Cabrera, and Keltner all underscore the need to solidify a West Coast touring route that for many Latin artists, homegrown or international, often ends in Los Angeles. This means offering media support by integrating more Spanish and Portuguese language music into the station's regular programing, strengthening relationships with local venues and festivals, and amplifying emblematic regional acts like Y La Bamba, Elia Ezker, and Guayaba. But to make it all work, synergy with Portland bookers is also vital.
"That's what we wanted to provide when we started Gran Ritmos," says Sofia Acosta, aka Coast2c, a Mexican DJ, producer, and event promoter who arrived in Portland nearly a decade ago. Alongside DJ and business partner Michael Bruce, the pair kickstarted a series of Panamerican dance parties that have brought together nostalgic classics with modern club since 2013. "I was booking everyone I heard might be coming into town," she adds, "from Turbo Sonidero in the Bay Area, to Riobamba in NY and ZZK's plethora of constantly touring artists. Even now that I'm back in Mexico, I keep telling people to let me know when they're in Portland. We can keep making connections and building paths. We have to support each other. There's no other way around."
Acosta explains that while Portland's Latin community is dizzyingly diverse, it can be challenging—if not misguided—to try and cater to everyone all at once. Nightlife has given promoters and DJs the flexibility to tailor specific experiences for audiences; whether hungry for a musical free-for-all at Gran Ritmos or a mixture of bhangra and reggaetón at Anjali and the Incredible Kid's Tropidahl parties. The No Control crew has also paved the way for spaces explicitly welcoming of queer people and femmes in particular, with musical curation usually led by DJs Casual Aztec and Troubled Youth. "Portland is a very white city," chuckles Acosta, "so we create these spaces because we need them."
"Portland was ahead of the curve because they have a larger Mexican-American population and some really strong Latin promoters putting on nights of their own," says DJ Chilly. "But now you see more cross-pollination between scenes. You might have a mixed bill with younger bands playing in English and Spanish. Festivals like The Freakout, Folklife, and Treefort out in Boise have also been very important mediums."
Reflecting on her own growing role within KEXP, Cabrera too is optimistic of the tangible changes already underway. "Debates on race and gender equality are having a major impact everywhere," she says, "so there's more for event producers to consider when booking lineups, for label heads signing new bands, and for audiences in terms of what music they want to discover. Even we as an outlet are reassessing our core values and need to think about how to best satisfy these evolving needs."
With the winds of change blowing stronger than ever, here are ten Latin artists reimagining the future of independent music in the Pacific Northwest.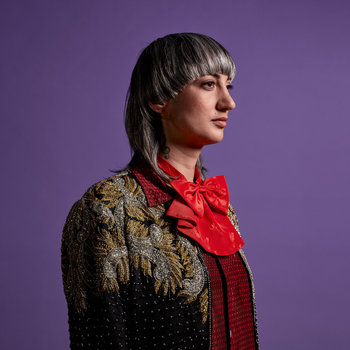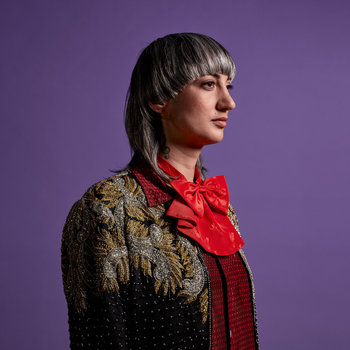 Merch for this release:
Vinyl LP, Compact Disc (CD), Cassette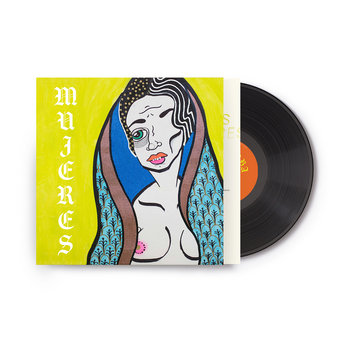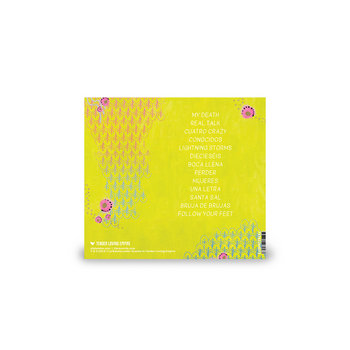 Forever walking the tightrope between worlds—the U.S. and Mexico, folk Americana and regional Mexican music—Y La Bamba's Luz Elena Mendoza is a prime example of all that can blossom when we embrace the tangled web that made us. With releases dating back to 2008, the band's early days as an acoustic lo-fi enigma gave way to masterful compositions of lush guitar and fluttering folk vocals, exemplified by 2012's stunning Court The Storm. Over the years, Mendoza has plunged deeper into her Mexican roots, channeling cumbia, mariachi, and even norteño music into increasingly experimental records like Mujeres and Entre Los Dos, while unpacking themes of migration, patriarchy, and biculturality.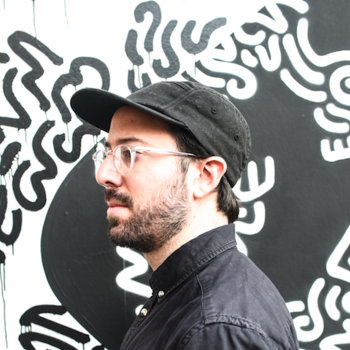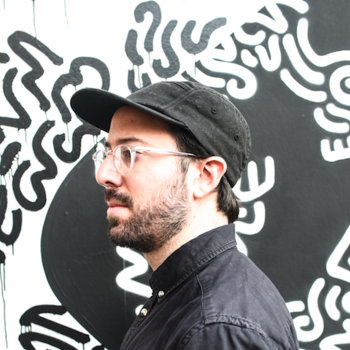 Ecuadorian singer-songwriter Elia Ezker has cut his teeth in the Seattle underground for nearly a decade, steadily morphing the rock band-anchored sound of his early releases in a more playful synth pop direction. The earnest, organic textures of 2014's Sentir EP were stripped back even further on the soaring Futuro Humano, where Ezker alchemized raw grief into meditative, cathartic cuts like "Este Amor Es Del Más Puro" ["This Love Is Of The Purest Kind"]. While still introspective, teasers "Arcoíris" and "Flora" from his forthcoming sophomore LP glisten with sticky sweet synthesizers and newfound levity, hinting at a sunny new chapter in his career.
Merch for this release:
Vinyl LP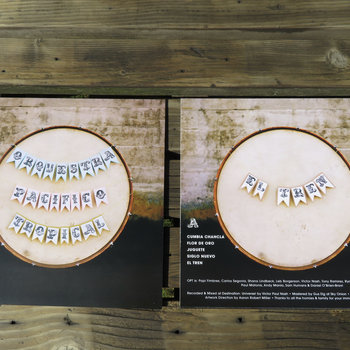 With credits in over 20 bands including King Tarahumara, Dreckig, and Máscaras, Papi Fimbres has cemented his place as a quixotic Portland musical legend. One of his most beloved projects is the massive Orquestra Pacifico Tropical, an ensemble sourcing cumbia styles from across the Americas and boiling everything down into a blazing dancefloor experience. The title tracks for both 2014's Río Frío and 2018's El Tren are the perfect entry points for each of the band's surprisingly different eras—the first making for smoother studio-produced listening, while the latter feels like a drunken Saturday night in your tío's backyard.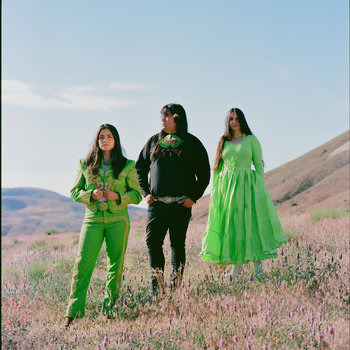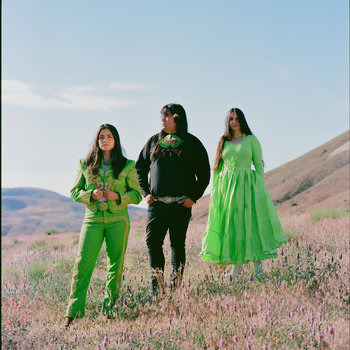 Merch for this release:
Vinyl LP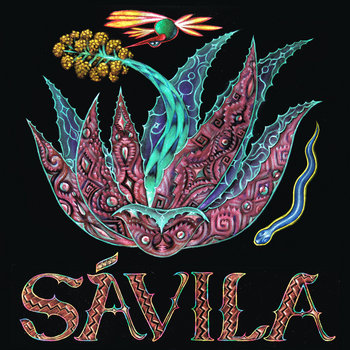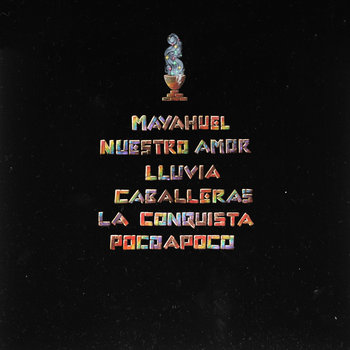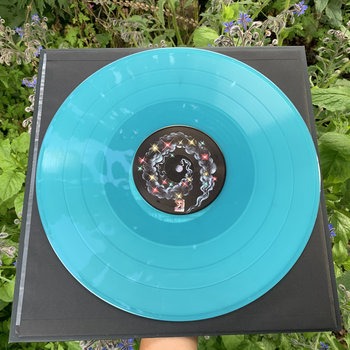 Ancestral reverence refracted through a cumbia lens, Sávila is yet another Portland supergroup boasting the talents of adventurous guitarist Fabi Reyna; master drummer and percussionist Papi Fimbres; and vocalist Brisa Gonzalez. Taking their name from the Spanish word for aloe vera, Sávila echoes the sacred plant's healing properties through ritualistic cuts melding pre-Hispanic percussion with hypnotic nightclub atmospheres. Spend some time with their latest EP Mayahuel, which is rooted in sonic traditions from Oaxaca, including native percussive instruments and field recordings that make the record all the more immersive.
Washington agitator Guayaba exploded into the collective consciousness with 2016's Black Trash/White House, an unflinching EP turbo-loaded with swirling, sinister beats and jagged lyrics eviscerating racism, fatphobia, and regional passive-aggressiveness. Defying categorization from bar to bar, cuts like "Basura Negra" and "Casa Blanca" blur the lines between trip hop, club, and experimental electronica while examining the Afro-Cuban artist's tumultuous proximity to whiteness with avant coolness. The full-length Guayaba Presents: Fantasmagoría only plunged fans deeper into their dark, cinematic fantasy, sailing through Hades on "Orfeu Negro" and turning up the BPM on convulsive techno head trip "Mariposa Mala." Last year, they re-emerged under a new recording moniker: Ex-Florist.
An almost quintessential dive bar band, the self-described "dark basement" sound of Tres Leches was once a mix of psych, punk, garage, and straightforward rock 'n' roll channeled into a single pummeling experience. But the sonic ambitions of Alaia D'Alessandro, Ulises Mariscal, and Zander Yates deepened with experience, paving the way for their delightfully mercurial 2018 debut Amorfo, where the band melded prog and danceable riffing on "Reading Rainbow" and invoked chicha guitars for "No Llores." With a new record and tour on the horizon, the Latin American influences have become increasingly apparent, especially on their latest single "Nieve," where they oscillate between psychedelic jamming and exuberant salsa percussion.
Hailing from Chicago and thriving in Portland, rapper Karma Rivera has made a splash in local hip-hop with acerbic bars about murky relationships ("Can't Trust"), hedonistic exploits ("Kissy Face Freestyle"), and sober self-reliance ("Fallout"). While most of her singles are rooted in trap and glossy beats, the rising MC frequently shouts out her Puerto Rican heritage, even dipping into reggaetón for singles "Work On Me" and "Down 2 Ride," recruiting Fabi Reyna for the latter.
The alias of Argentine DJ and producer Martín Selasco, Terror/Cactus has grown into Seattle's leading digital folklore scientist. While sharing thematic similarities with renowned electro-cumbia labels ZZK and Terror Negro, Selasco's mesmerizing sonic concoctions channel the damp, verdant magic of a Pacific Northwest forest into transcendent dance music. Lurching drums in "Tambor del Monte" unfold like a marching expedition high into the mountains, while the irresistibly groovy bass line for "Nómade" leads listeners to a wild woodland rave far away from prying eyes.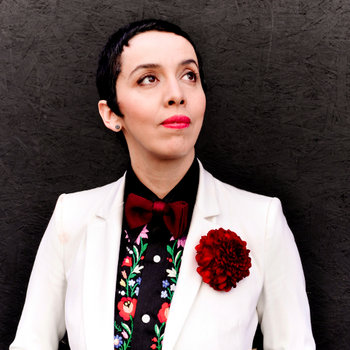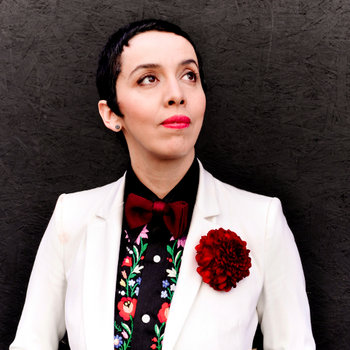 Although you may feel like you're listening to a mariachi legend like Lola Beltrán or a seasoned folklorist in the vein of Lila Downs, Edna Vazquez's remarkable mix of guitar virtuosity and soaring vocals are every bit a present day phenomenon. When she's not singing with Portland icons Pink Martini, Vazquez is weaving poignant tales of immigration ("Pajarillo Soñador [Dreamer Bird]") and unpacking the trauma behind freedoms she has been denied throughout her life ("Liberal"). Spirited whistling, traditional Mexican vihuela and evocative horns infuse each of Vazquez's deeply affecting productions with surprising nuance at every turn.
The shapeshifting ensemble led by guitarist and vocalist Jean-Paul Builes has built considerable buzz over a few short years, melding blues with Latin funk and rousing freestyle rapping. Taking their name from the ideal aging period for tequila, as in neither too young nor too mature, Reposado's explosive live shows pack all the punch of an evening fueled by that very drink. Their debut EP Hot n Sticky drips with bluesy headiness on tracks "Poor Man's World" and "Time," where Builes's raspy wails glide over a wall of sound packed with twangy guitars and throbbing percussion.