SCENE REPORT
French Collectives Pagans & La Nòvia Plunge Traditional Folk in Drone and Noise to Bracing Results
By Phil E. Bloomfield · January 14, 2021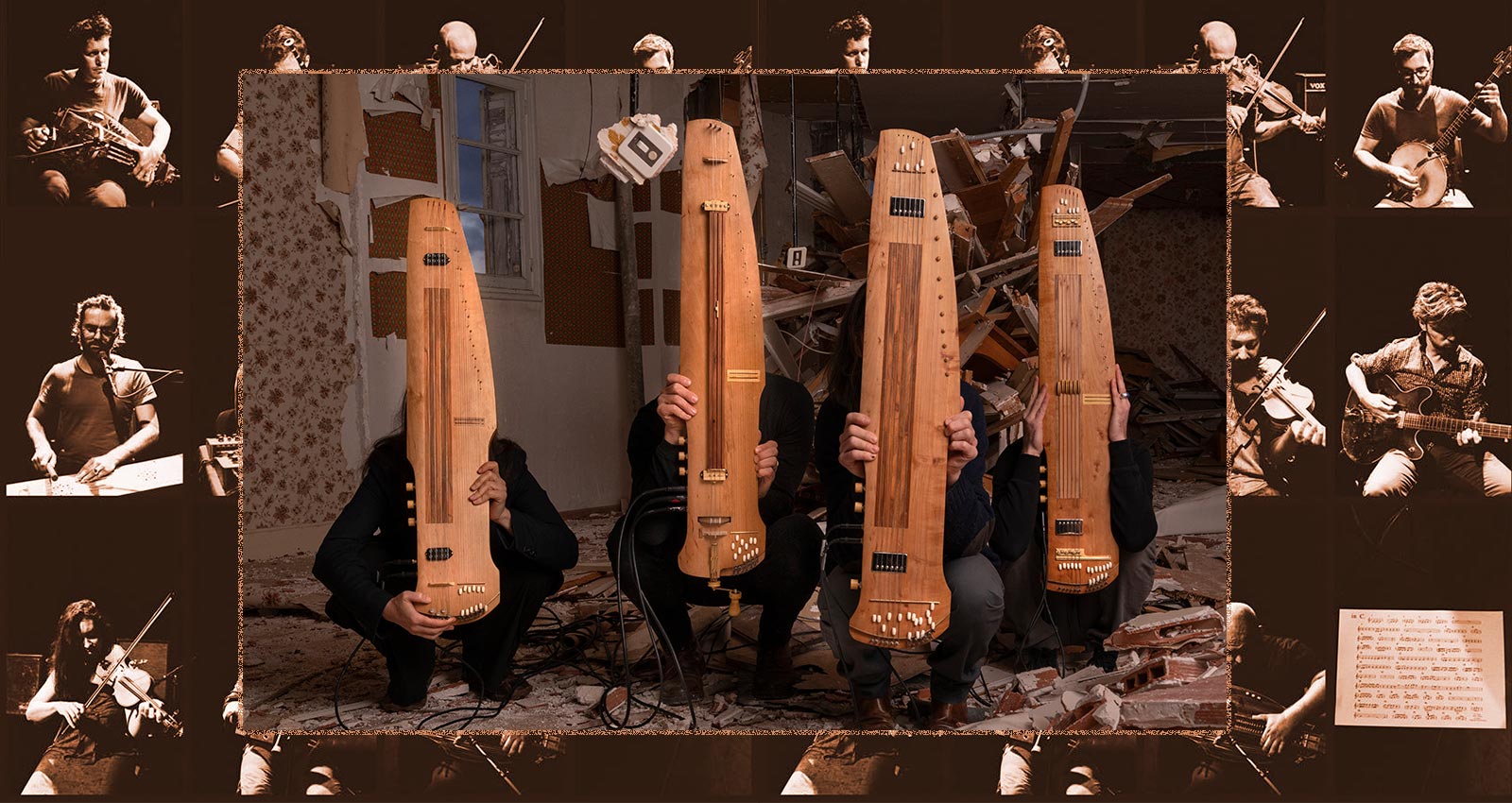 "Plugging in" can be a dangerous thing to do in a traditional folk environment—just ask Bob Dylan. Or, for that matter, French musician Guilhem Lacroux, who received a "mixed" reaction the first time his groups, Toad and La Baracande, toured the traditional music circuits in their home country.
Perhaps it was their "harsh noise" aesthetic that did it. "I don't remember if Pierre-Vincent [Fortunier] was already electrifying his bagpipes back then, but I remember we got unplugged, people called the police, we emptied venues, people wanted to punch us," Lacroux laughs. "The first five years were… complicated. Eventually we said to ourselves, we have to come up with something to help us hold out, and so we started to put together La Nòvia."
La Nòvia is a unique proposition. Consisting of 12 musicians spread between Mulhouse in the east and Pau in the southwest, it's not really a label so much as, "a place to exchange and to meet," says Lacroux. It's also become a key player in the movement to bring France's oft-maligned and half-forgotten folk tradition into the present day.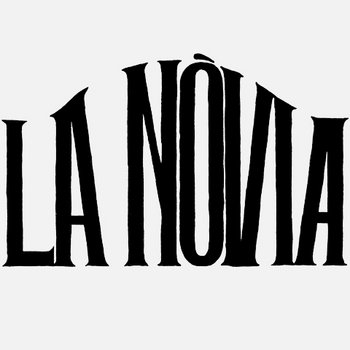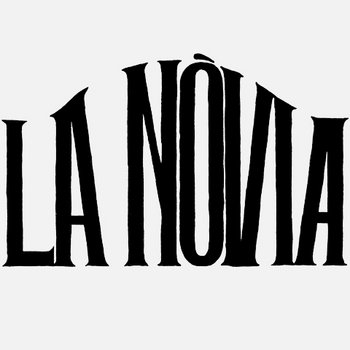 "We all have very different perspectives, whether on music or in general," Yann Gourdon, a founding member, explains. "It's the fact that we can be present and exist as individuals that shapes the collective." This philosophy is present in both the music—the members, from electroacoustic academic Yvan Etienne to traditional fiddler Perrine Bourrel, collaborate extensively both inside and outside the collective—and within the organization itself.
"We want to pay the musicians like workers," explains Elodie Ortega, who manages production and handles their graphic design. "All the money from the records goes to the collective." Instead of royalties, each member is paid—based on a flat, universal hourly rate—according to the hours they have spent working for the collective, whether in the studio, performing, or traveling. This also enables the musicians to be treated as "contributors" under French social security, she explains, meaning that they are eligible for sick pay and retirement benefits.
And while La Nòvia isn't an overtly political effort ("I think that what we are building—living together, doing things together—is, in some way, political," says Gourdon), other modern practitioners of traditional music are more strident.
"Choosing to sing, or even to speak, Occitan on a day-to-day basis, is a political act, and not an anodyne one," says Caro Dufau of polyphonic voice duo Cocanha. Occitan is the traditional language of a whole swathe of southern France (and parts of Northern Italy and Spain). Just 50 years ago, it was on the brink of extinction, because of what Dufau calls the "downright centralism" of the French state. "They don't leave any space for other languages."
Cocanha have released music on Pagans, a label which emerged from the scene in and around Pau, a city at the foot of the Pyrenees. Started by the band Artús, formed by three cousins of the Baudoin family, it's become a hub for modern Occitan music. Romain Baudoin tells me that without the work of people like his parents in the 1970's, a whole culture might already have disappeared. Inspired by Alan Lomax's work to document blues and folk in the United States, French students, musicologists, and other amateurs criss-crossed the country armed with microphones and cassette recorders. "There was a notion of conservation," he explains, "they understood that these musicians were in the process of dying." And with them, the language too. "My grandparents didn't transmit the Occitan language to my parents," he adds. "I speak it better than my father."
Both Baudoin and Cocanha are aware of the potential for their work to be co-opted by nativist and nationalist movements. "We work with the same ideas, but it's not from the same point of view, nor with the same end result in mind," says Baudoin, who grew up in a "hard left" militant, ecologist family.  Cocanha's canon is entirely traditional songs, but they reject the idea of "rigid traditions." For a culture to stay alive, it has to evolve with the times. "Reinterpreting traditional music also means updating it," says Lila Fraysse, also of Cocanha, adding that there's no place for old-fashioned attitudes in their repertoire. "There are songs whose lyrics we don't like, so we change them, and tell other stories."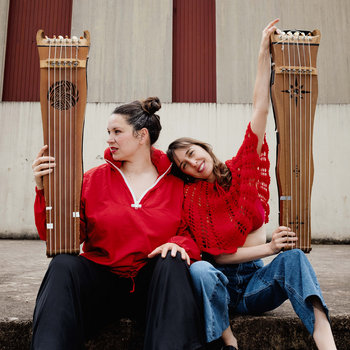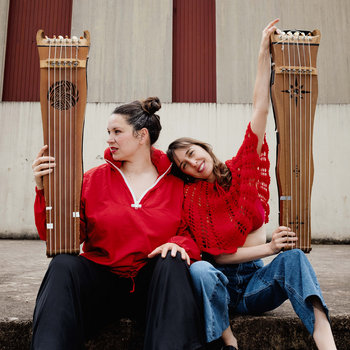 Merch for this release:
Compact Disc (CD), Vinyl LP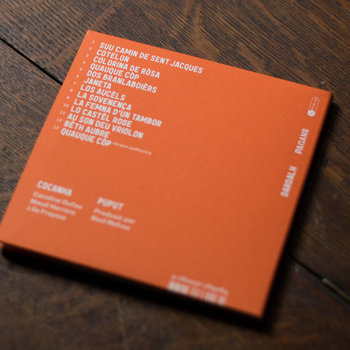 Baudoin works principally with the hurdy-gurdy, a stringed instrument that resembles an oversized violin with a hand-crank attached. He grew up more interested in surfing on the Atlantic coast and metal—"some of my best friends were [renowned French eco-metal group] Gojira"—than in "[his] father's music." But when he was 18, he saw Nigel Eaton open a Robert Plant and Jimmy Page concert with a hurdy-gurdy solo and was blown away. "I said to myself 'Damn, you're an idiot, you have that instrument at home!'"
Few instruments better represent the ways that tradition and experimentation can be merged than the hurdy-gurdy. Through natural resonance and "sympathetic strings"—which are not plucked or otherwise manipulated by the player, but resonate with the vibrations of the instrument—it generates an earthy, primal drone. For artists like Baudoin and Yann Gourdon of La Nòvia, this wavering yet constant hum provides a bridge between the past and the outer limits.
Jérémie Sauvage, who plays with Gourdon and runs the Standard In-Fi label, puts it best when wrestling with the dynamics of tradition and progress. "Things appear in different forms, but they're rarely revolutionary or original," he says. "When something disappears, it re-appears again in a different form."
Here are a few of the artists walking the tightrope between past and future in France.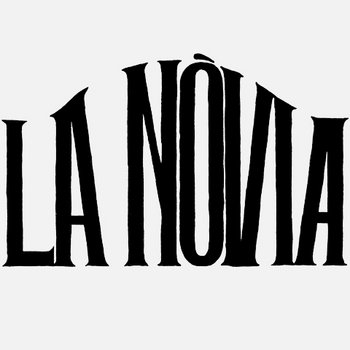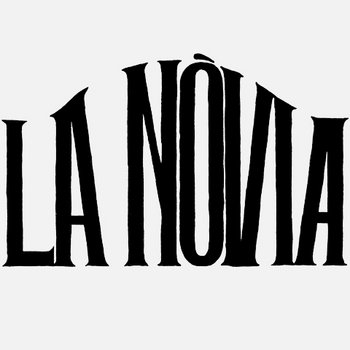 One of the earliest La Nòvia projects is La Baracande, which is essentially the members of Toad (Yann Gourdon, Guilhem Lacroux, and bagpiper Pierre-Vincent Fortunier) with vocalist Basile Brémaud, who sings from the repertoire of famed folk singer Virginie Granouillet. Nicknamed "La Baracande" after her marriage to a textile merchant (La Baracande being the wife of "Baracand"), Granouillet was recorded in the 1950's and '60s by archivist Jean Dumas and has a hallowed reputation in French traditional music. The group's electrified, droning reinterpretations of these standards caused a furor in certain circles at the time, but now stand as an early document of La Nòvia's ability to fuse tradition and modernity without conceding to either.
"The live concert is the ideal form of music," says Jérémie Sauvage, bassist for France. Yann Gourdon, his bandmate, agrees: "For me, the end result will never be the record." That's why their trio France, with percussionist Matthieu Tilly, only releases live recordings. An obvious point of reference is Tony Conrad's work with Faust. A France concert has to be seen and felt to really be experienced, but this recording of their first performance in Pau (invited by Pagans) gets across the heavier than dirt, lighter than air aesthetic of their performances. Over the course of 40 minutes, this LP bears witness to the trio as they plough a monolithic furrow through the foundations of the venue.
As his father is a luthier, Romain Baudoin has long been modifying his own instruments. But of course, he does it in his own inimitable DIY fashion: "I use strings taken from a weed whacker, bike cables," he says, "lots of strange configurations." The strangest of all is what he's named the turum burum. Wanting to be able to "tap" like a metal guitarist, he decided one day to "cut an old guitar up with a circular saw, and stick it onto my hurdy-gurdy." What he hadn't reckoned on was the "monstrous noise" the additional neck would create. "I could put the instrument in motion," he says, "and it would keep resonating on its own." Bestiari is the second of two records born out of his attempts to tame this beast through specialized playing techniques. It's a pleasing marriage of desert rock and deep-rooted tradition, the heat-shimmer of the guitar complemented by the throaty roar of the hurdy-gurdy.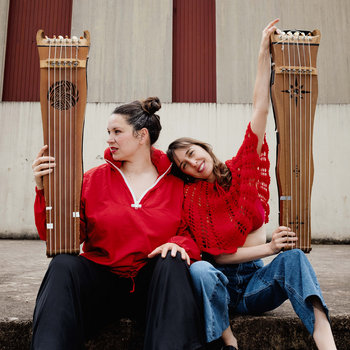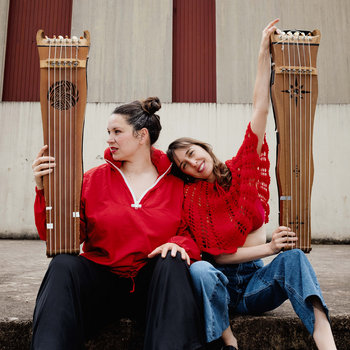 Merch for this release:
Compact Disc (CD), Vinyl LP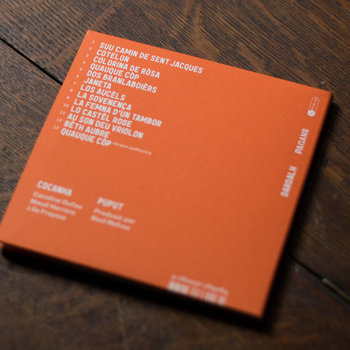 Cocanha's name is taken from the ancient term for the region around Toulouse, derived from the blue flowers that grew there and were harvested to make a dye that earned the region its riches. Today, it signifies abundance and plenty, fitting for an album like Puput. "We're lucky, there are many entry points into our music," says Caro Dufau, "and we speak to a lot of different audiences." There's the layered complexity of their polyphonic singing and the driving rhythms of the traditional stringed drums (tambourin à cordes) they play. But there's also a vibrant warmth that inhabits the whole record, and the strange yet somehow familiar sound of Occitan.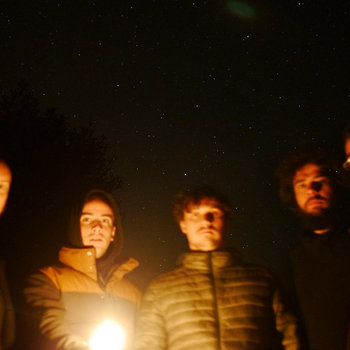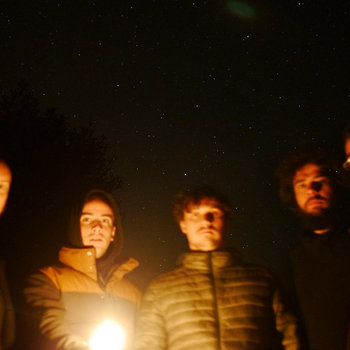 Merch for this release:
Vinyl LP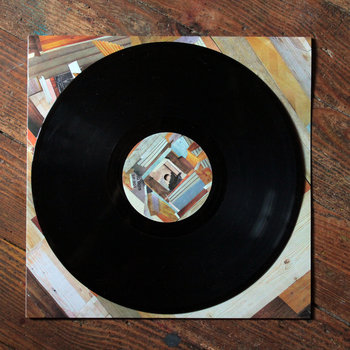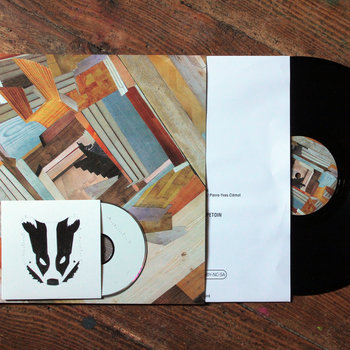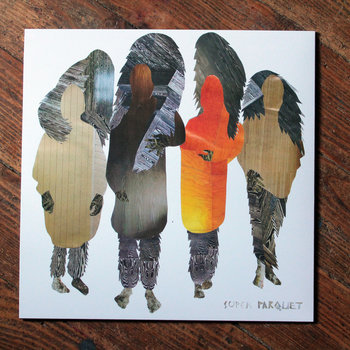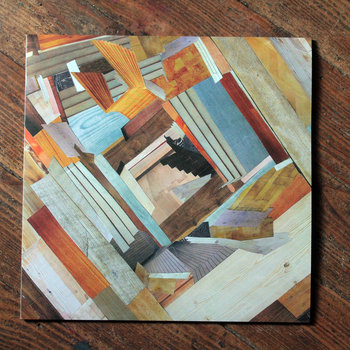 Super Parquet, along with Cocanha, make up the energetic, youthful wing of the Pagans label. Their first EP spins the listener through the blur of le bal du village, whirling through a night of dance at a breathless pace. They're unafraid to fuse tradition with modernity, whether complementing the hum and whirr of the hurdy-gurdy with a chattering sequencer, or extending the traditional dance of a bourrée into a shimmering, twenty-minute-plus epic.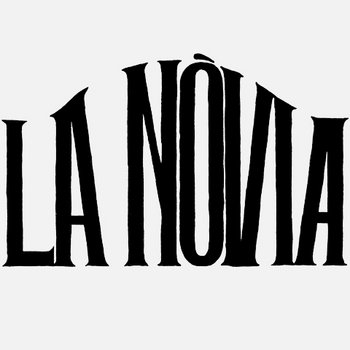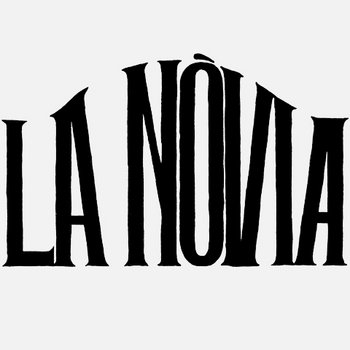 Yann Gourdon and Guilhem Lacroux both suggest that the members of La Nòvia are all connected by the idea of "ivresse." Though the word literally translates to "drunkenness," they use it to refer to a state of altered consciousness—intoxication brought on by music and dance. Yet the most recent release from La Nòvia goes in a different direction. "I wanted to send people to sleep," says Lacroux of his work with the tétracorde, an instrument he conceived and created especially for this project. By tuning four of these instruments to different frequencies, the quartet achieves collective resonance, with sounds interweaving and overlapping to mesmerizing, and even overwhelming, effect.
Bassist Jérémie Sauvage's Standard In-Fi label, developed alongside La Nòvia, initially provided a home for some of the collective's more experimental and freeform projects. It has since become a full-fledged label exploring the outer reaches, taking with it the textures and ideas of traditional music but abandoning the codes. In the words of Sauvage, "music without dogma or scores." Bands like the experimental Tanz Mein Herz are the the label's raison d'être. A "freeform grouping of variable geometry," made up of members of La Nòvia, La Tène, Sourdure, and Sauvage himself, their records hum with a buzzing, psychedelic energy.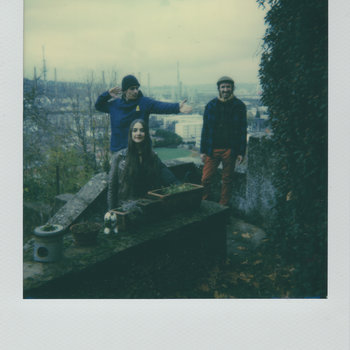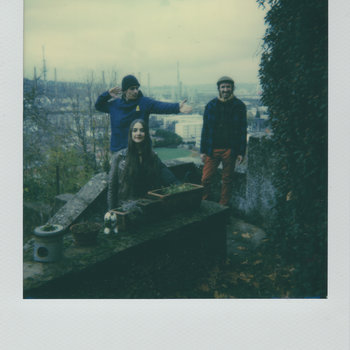 Merch for this release:
Compact Disc (CD), Vinyl LP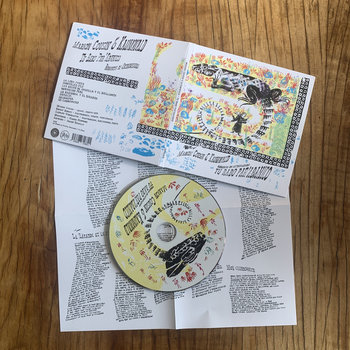 Kaumwald are a production duo from Lyon who've released grainy, experimental electronic in various shades on a variety of labels, from Opal Tapes to In Paradisum. So their appearance here might at first seem surprising. But Ernest Bergez has long been a member of La Nòvia, where he serves as resident sound technician. He also records solo under the name Sourdure, crafting haunted apparitions of folk with his violin and electronics. This release with singer Marion Cousin is therefore traditional in name only, as might be expected. These folk songs from the Extremadura region of Spain sound like they've literally been exhumed, their contours worn down by the ravages of time and then warped by Kaumwald's electronics.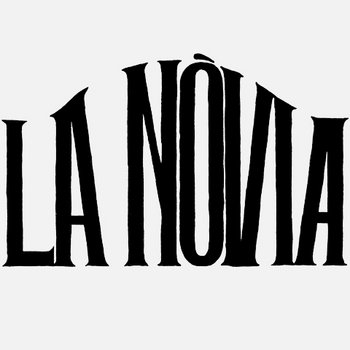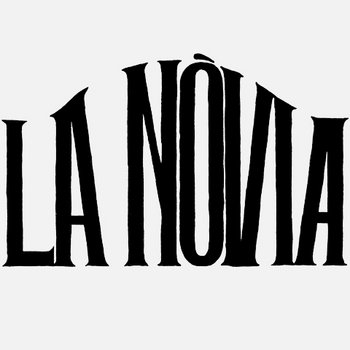 Merch for this release:
Compact Disc (CD)
"As long as everybody in La Nòvia hasn't played with everybody else in every possible combination, our story will continue," Guilhem Lacroux says. These two versions, one 'electric' and one 'acoustic', of Terry Riley's minimalist opus "In C" are as close as they've gotten to that apogee, bringing nearly all of the collective together. It's a fitting choice, given their interest in the many possibilities offered by variation and repetition. Lacroux's joking attempt to summarize the collective's philosophy certainly brings to mind Riley's work. "I have the impression that we're trying to never do the same thing, whilst always doing the same things."