SCENE REPORT
Not K-Pop: A Guide to the Emerging Electropop Scene in Korea
By Patrick St. Michel · September 20, 2016
Earlier this year, Seoul synth-pop artist Neon Bunny embarked on a tour that took her to Austin, Texas for South By Southwest and a jaunt around Europe. Wherever she went, she was labeled as a K-Pop artist by journalists and promoters.
"Yeah, it's a really freaky thing to me. I'm not a K-Pop artist in Korea. If I go abroad, though, I'm a K-Pop artist," Neon Bunny (real name Yoojin Lim) says from her apartment in the capital of South Korea. She loves Korean pop music—Lim recommends checking out the debut from Blackpink and Cosmic Girl's "Secret"—but says she feels strange being given the description.
"I'm Korean, and am making pop, so I guess I am kind of K-pop," she says with a laugh.
Still, K-Pop tends to refer to groups of young men and women singing perfect harmonies over sleek electronic music, blending ideas from all sorts of genres together into one high-energy spot. The Korean pop acts who have generated buzz worldwide over the past five years are backed by massive music labels who invest a lot of time (and money) into these outfits. With the Neon Bunny project, Lim handles all aspects of her sound and beyond. She's in the middle of mailing physical copies of her latest album, Stay Gold, when we chat.
"If there are any nice companies I can work with, if they respect my music, I would like to work with them," she says. "Then, maybe I don't have to put this kind of energy into packing CDs and stuff… when I'd rather be making music."
Korea's pop scene has incorporated synthesizers and other electronic elements for decades, with plenty of mainstream crossover—Lee Jung Hyun became the nation's "techno queen" in the late '90s, while Clazziquai Project helped take electronica to the masses shortly after. Seoul's indie scene, though, has long leaned towards traditional rock.
"In South Korea, 'indie' music often means acoustic music or 'band music' to most. As this popular prejudice tells, there were only a very few indie musicians who make electronic music in the past," Soo Jung Lee, who records as Aseul, says.
"There are a lot of young producers, but they don't get much attention. I think because Korean editors are really… old," Lim says. "They don't know about the younger generation."
But the past year has been a hallmark one for Korean electronic indie, with a handful of fantastic front-to-back album releases, some of which are making waves outside of Korea. Neon Bunny's Stay Gold caps off a stretch where Lim appeared on a popular YouTube series and (somewhat inexplicably) Last Week Tonight With John Oliver, while Aseul's inward-looking New Pop and Freckles by the more-seasoned artist Oh Hee Jung have gotten a bit of attention. Fans are taking notice.
"The biggest difference now than when I started five years ago is that big companies are really interested in indie musicians. The idols, they need a lot of money to make and sell, but indie music is really cheap," Lim says, adding that she thinks that a younger generation of Korean listeners are more interested in the indie scene as opposed to slick K-Pop units.
It's a scene that has produced some of 2016's finest full-lengths, united by a dizzy out-of-time electronic sound and the fact that artists themselves handle nearly every aspect of creation. And one still on the come up. These artists show that shiny and mechanized K-Pop isn't the only thing coming out of the country worthy of attention. Here are some of 2016's best Korean electro-pop releases.
Neon Bunny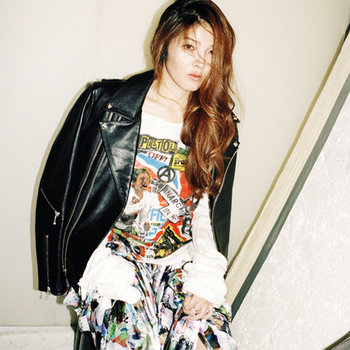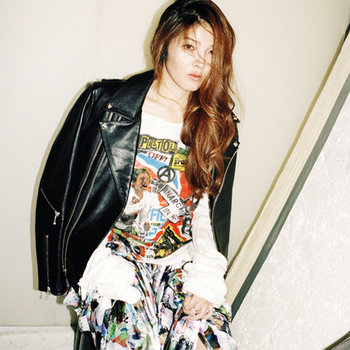 Merch for this release:
Compact Disc (CD)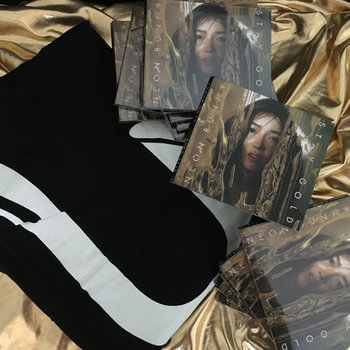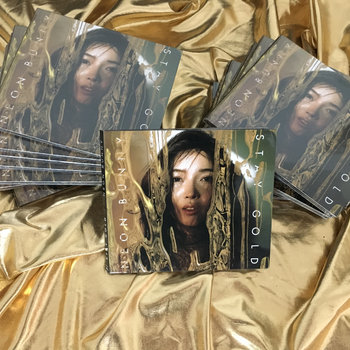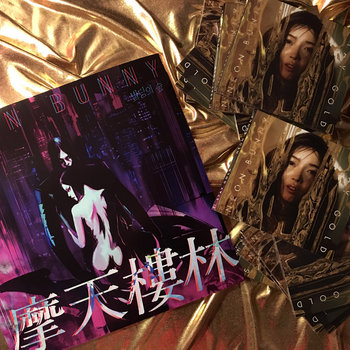 Neon Bunny.

Photo by An Rong Xu.
Excitement for what would become Stay Gold revved up in 2014, when Neon Bunny shared the dazed R&B of "It's You," a dreamy number inspired in part by Mariah Carey's "Touch My Body" but gone inward. Yet creating the subsequent album took time, much to the chagrin of the Korean government.
"I got a grant to make the album, music videos and stuff," she says. "It had a deadline, but I couldn't make it. I had to pay all the money back. And there was so much paperwork to do. It took one year to resolve."
Despite these setbacks, Stay Gold arrived this summer, a set of intimate electro-pop that Lim says found her exploring the intricacies of production. Influenced in part by jazz, older Korean music and Blood Orange, wispy numbers such as "Romance In Seoul" and "Forest Of Skyscrapers" capture the challenges of life in a fast-moving metropolis, inspired by what Lim calls the idea of "Seoul pressure" and the constant feeling of needing to be making money.
"The title is from a novel, Outsiders by S.E. Hinton," she says, referring to a character from the story reciting a Robert Frost poem called "Nothing Can Stay Gold." "It's hard for me to keep a pure mind, as I grow older. Music is like… I can be really impure with music. I have to make money. It's really hard to stay gold, but that's what I want to do."
Aseul
Merch for this release:
Compact Disc (CD)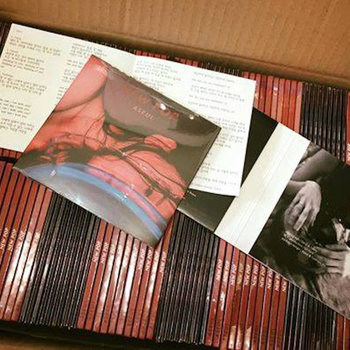 Aseul.

Photo by OKIE&Teeny.
Soo Jung Lee started her music career under the name Yukari, and today she describes the songs she made during that period "like cloudy scenery." In 2016, she changed her project title to Aseul and adopted a new vantage point. "Instead of being stuck in a dream pop style, I want to be a music producer who can encompass bigger feelings and perspectives in music," she says. Now, Lee likens her creations to Seoul's nightscape. "The nightscape of Seoul is fantastic, but those white and yellow lights from skyscrapers actually signifies a stressful working environment. In front of the colorful nightscape, I feel loneliness."
Her first album as Aseul, New Pop, came out after a downbeat two years. "I was hospitalized once because of bad health and spent most days inside home due to unfortunate personal matters. I needed a free vent for my bad emotions like depression and a sense of loss." The songs reflect this isolation, featuring half-speed beats and walls of guitar feedback alongside pitch-shifted vocals that add an unnerving atmosphere to the music, with Lee saying tracks such as the particularly off-kilter "Weird World" came about in the wake of the Sewol Ferry disaster in 2014. For all of the unease swirling about, songs such as the skippy synth-pop of "Fisher" and the fizzy sample workout of "Give Me Five" highlight her ability to write a catchy number feeling just off. It's one of the most absorbing albums to emerge out of anywhere in 2016.
Flash Flood Darlings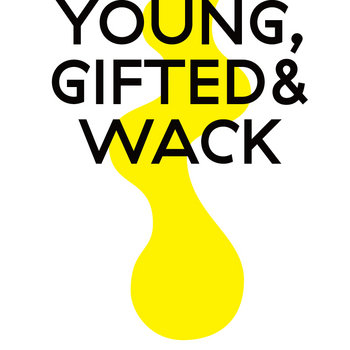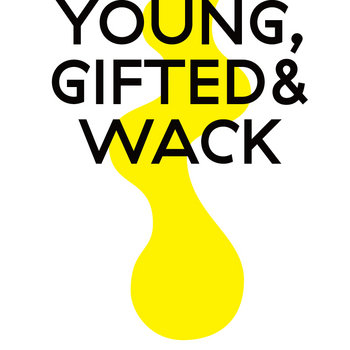 Flash Flood Darlings.

Photo by Kim Min Su.
Growing up primarily in Christchurch, New Zealand, Jae Song moved to Seoul a few years ago and connected with local indie label Young, Gifted & Wack, where he released his first album Vorab And Tesoro as Flash Flood Darlings in 2015. "I really wanted the album to be an expression of myself through sound and melodies," Song says. "Looking back, even though many things I did were pretty amateurish, I feel proud of what I had made." The eight richly textured songs found on his debut full-length detail moments from his life, with highlights such as the smudgy synth-pop of "Byeol" detailing his coming of age. It's a collection of personal songs touching on feelings of loneliness to Song's realization he was gay, which he highlights in his music in order to show people in Korea it's OK.
"I think the texture of the sounds and synths that I use are influenced by trance of late '90s and early '00s," he says, pointing to Skip Raiders' "Another Day" as a particularly striking listen. Since Vorab And Tesoro's release, he's joined up with a new band called Floating Island and been working on his next album, which he hopes to release before the end of the year. "These days I feel pressure to think about the commercial side of making music and Vorab And Tesoro reminds me that that isn't why I want to make music."
Oh Hee Jung
Oh Hee Jung.

Photo by Oh Hee Jung and friends.
More so than other artists on this list, Oh Hee Jung has been around long enough to see shifts in the Korean indie scene. "Electronic music, hip-hop and R&B scenes are getting bigger and bigger," she says, reflecting on her seven-year career in the rock band Beautiful Days, running from 2005 to 2012. "The number of musicians making their own individual style is on the up." Since setting off on her own in 2013, Jung says she has placed the emphasis on her vocals within her electronic sound. This spring's Freckles shines in that regard, her singing gliding over layers of synthesizer and skittery beats, Jung saying this album put together entirely in her bedroom was motivated by sunshine. "I wanted to show a mixed sound with a more analogue atmosphere, and more positive messages than before." She calls Freckles her "hot-summer story," and is already crafting its opposite, "a winter story."
OOHYO
OOHYO.

Photo by Rie.
Woo Hyo Eun says she used to sit in front of a piano for hours as a high schooler, developing simple songs and recording them to her iPhone. "I had no idea that I could develop these songs using MIDI software until I got my first Macbook upon entering university. It was a whole new world!" Inspired by the likes of Phoenix, Switchfoot and The Cardigans among others, she created an album, "as a souvenir of all the good times I had writing songs in my youth." A small label released her debut, Girl Sense, and Eun's sound became more upbeat as OOHYO, a play on her birth name.
Since, she's released an additional full-length album and, earlier in 2016, the single "Youth," featuring a twinkly "Day" version and a more neon-lit electronic "Night" take. "'Youth' was special for me because it was a chance to go a bit bolder and move slightly away from the girly pop that made up most of my previous tracks," she says. Eun is finishing up her last year of university in London, and plans to move back to Seoul after.
Kirara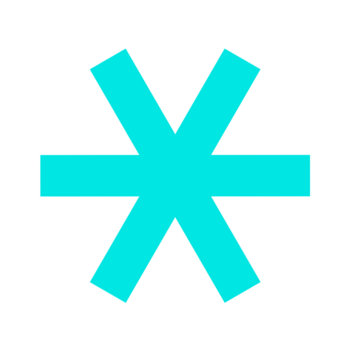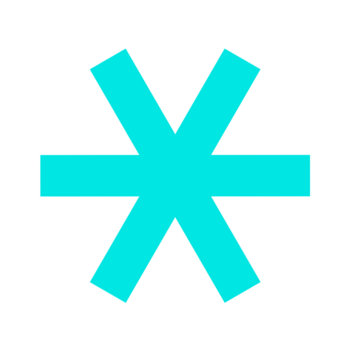 Formerly operating under the name STQ Project but changed because, as she told the website Korean Indie, it "was too long," Kirara makes busy electro-pop loaded up with samples and 8-bit blips. Songs found on her albums, including this year's hectic Moves, often lean towards the maximal, highlighted by the synth flurry of "Blizzard" and burbling bass of "Thunderbolt." Yet she also excels at highlighting individual sounds, whether that be start-stop guitar on "Featherdance" or sliced-and-diced vocals on the slow building "Fissure." This approach carries over to her live shows, which are energetic affairs backed by sound-appropriate visuals full of dazzling color.
Demicat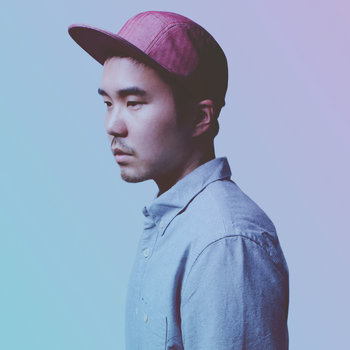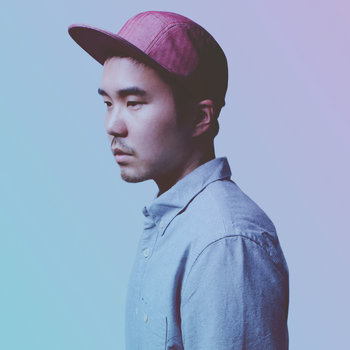 Jinu Kim—who makes burbly electronic music as Demicat—has been in the game for quite some time. "There were dozens of DJs in Korea, but only a few of them could make their own music. Some artists released electronic music but it did not attract the interest of the people as Korea's mainstream music," he says. "Even YouTube was not really active in those days." Kim started sharing his busy, bright synth compositions a few years ago, attracting looks both for funky instrumentals and tracks featuring vocals from the likes of reggae act Koonta and Neon Bunny (Kim has worked on some of the latter's music too, including "Romance In Seoul"). He faced a big health scare in 2015. "I couldn't make music at all for almost half of a year."
It was really serious and gave me a different point of view on life"—but has recovered, and returned to Seoul's live scene, while also prepping six new songs for future release. And at an intriguing moment, as he thinks the rise of EDM has made electronic music more visible in the country.
Cabinett
Cabinett.

Photo by Oh Seae.
One of the larger changes Kim observed was the rise of online spaces for independent artists to share their creations. Wooseok Choi started his French-disco-leaning project Cabinett in 2013 as a 19 year old, and his floor-focused dance tracks caught the attention of smaller Seoul imprints. "I think now, future and trap sounds are boiling up," he says. "People go to [Seoul dance venue] Cakeshop more than their own home." Choi sometimes feels like he exists in an alternate world, as cuts such as "Rollercoaster Love" and "Weekend Plan" embrace sweltering disco elements rather than aggressive EDM tropes popping up at festivals in Seoul. Though Cabinett did land a spot at this year's Ultra Korea lineup. "From the artist before, it went from hard EDM trance to my music, and it felt so awkward! But the people were just awesome, they looked like they were feeling my music inside."
Night Tempo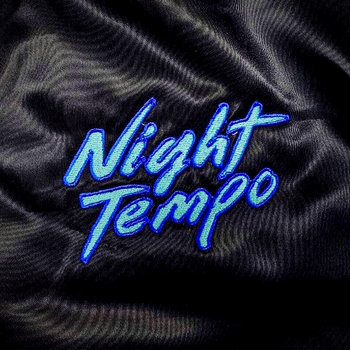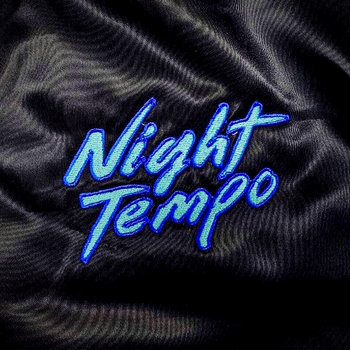 Kyungho Jung creates a speedy style of music belonging to the online genre of future funk, which often finds producers taking older songs and editing them, usually in an uptempo manner. As Night Tempo, he explores an intersection of two eras that mean a lot to him—bubble-era Japanese disco and aughts French house—with his collection Pure Baby Maker consisting solely of reworks of '80s Japanese numbers. He zooms in on the catchiest bits of older numbers, speeding the pitch up and underlining the funky bass slaps and saxophone blurts moving the tracks forward. "I usually make music just for hobby," Jung says, though he also reveals he plays live about twice a month, sometimes jaunting off to Tokyo to play shows with artists from that nation's netlabel scene. "I love late '80s to early '90s Japanese culture. I want to make tracks where you can feel nostalgia."
—Patrick St. Michel