SCENE REPORT
How Kansai Electronic Artists Got Around Japan's No Dancing Law
By Patrick St. Michel · Photos by Griffin Keller · September 29, 2017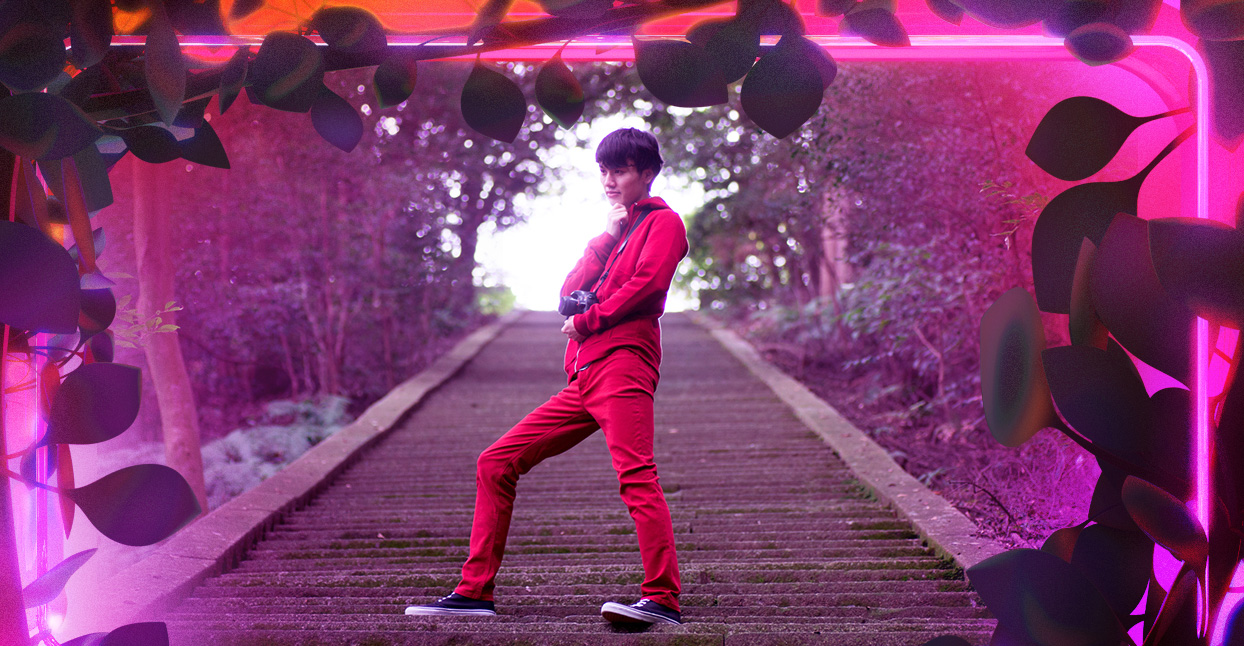 Japan's electronic music community faced no greater challenge this decade than the nation's "no dancing" laws. Officially known as the fueiho law (adult entertainment business law), this legislation appeared in 1948 as a way of regulating the sex industry. Included within were regulations about what establishments could allow dancing, with specific size and lighting requirements. The laws were ignored for decades; over time, police began using them as a loophole to deal with unruly club-goers.
"Many clubs and live venues closed, or restricted their business," electronic artist Yullippe tells Bandcamp Daily about her hometown of Osaka. While a sprawling metropolitan area like Tokyo weathered the laws thanks to the sheer overwhelming number of spaces, Osaka and other cities in the central Kansai region of Japan (including Kyoto and Kobe) were hammered. Parties had to end before midnight, and several of the region's biggest clubs shut down.
"I think it lowered the number of people who enjoy nightlife out here," Yullippe (who keeps her real name a secret) says. "I think it pushed away younger people trying to get into the community."
Although the clubs—especially the mid-sized ones acting as a bridge between underground communities and a more mainstream audience—suffered, electronic music persevered. "I did not feel the communities themselves were hurt that much," Keita Kawakami, a DJ and founder of the label Kool Switch Works, says. Venues such as Nu Things in Osaka and Nano in Kyoto gave young producers space to experiment, while moving parties such as IdleMoments brought them to more people. The most significant was a gathering called INNIT, which invited budding creators to "bring their beats" to a wider audience.
"INNIT was really fun," Takahiro Uchibori, who records as Metome and played several installments of the event, says with a laugh. Artists such as Seiho (who co-founded the party), And Vice Versa (the other half behind INNIT), and Madegg used the gathering as a springboard to bigger things, their unpredictable tracks building on the cosmic beats of Brainfeeder and arriving at something all their own. "Whenever I go to shows in Osaka or Tokyo, I always hear people talking about INNIT," Uchibori says.
That party stopped a few years back, but helped shape a new generation of electronic artists in the Kansai region emerging one year after the fueiho laws were revised. The laws still limit what clubs can do—Uchibori notes that venues still need police approval to stay open past midnight—but the situation is slowly improving. "Clubs are trying new things. More daytime events are being held, which allows younger people and even children to come out."
What remains the same is that the Kansai region is producing some of the most interesting electronic music in Japan. Compared to a Tokyo music community that can start feeling like a high school cafeteria, with all of its cliques, after some time, the relative smaller size of Kansai makes for more crossover and interaction. Styles criss-cross, and artists forge their own character from these unexpected combos. Some of the region's emerging artists developed in the middle of fueiho, while younger ones tell us they don't even really remember the no-dancing period.
"We're trying to take things back, and creating new things for our community," Yullippe says.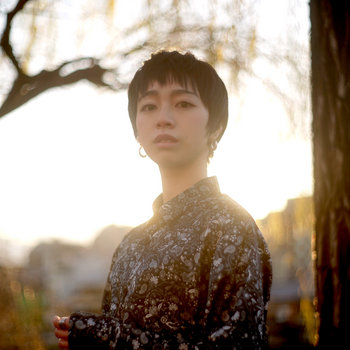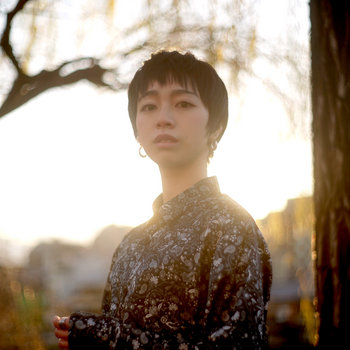 The earliest musical influences for Yullippe were rock groups with a menacing side to them. "I definitely liked industrial music such as Nine Inch Nails, but the starting point for me were '90s Japanese bands," she says, pointing to theatrical groups such as Kuroyume and Luna Sea as having the biggest impact. Fittingly, she originally wanted to be the vocalist of a more traditional outfit at age 16, but couldn't find adequate supporting members. "My teacher at the time told me about electronic music, and then I found Justice. I loved it." After beginning the Yullippe project, she veered towards even more pounding artists such as Andy Stott.
A sense of uneasiness runs through all of her work, stretching back to early releases like 2015's Loop Bell, featuring her singing beneath a claustrophobic mix of synthesizers. While the specific models she uses to generate those sounds frequently changes, she says the Yullippe project has always relied on MS-20 synth software for bass sounds. "I've been changing the focus recently, as I've started enjoying pure sounds more." That's clear on latest number "BALLE," which finds her voice blurring together with the music to create an unnerving track that still boasts a slinky rhythm.
"I just really enjoy creating dark sounds," she says.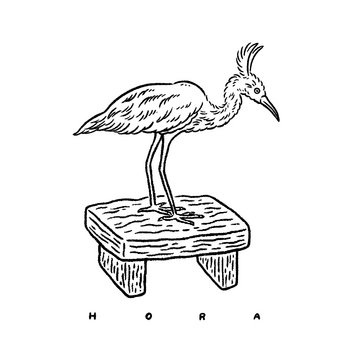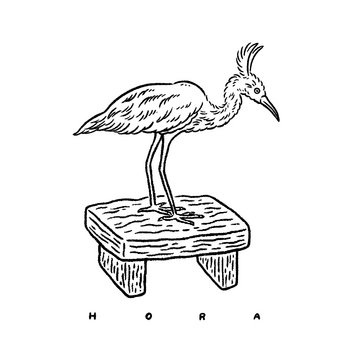 The early years of this decade saw lots of wonderfully wonky tracks and memorable parties come out of Osaka's electronic music community, but no single album encapsulates this creatively fertile period better than Metome's Objet. Uchibori built on the glitched-out experiments of his earlier works and added in slices of warped funk, individual sounds cut and pitched around until they fit into the songs like properly rotated Tetris bricks. It nails the Osaka dance scene's futuristic bend, while also just being a blast to listen to.
"I still like it as a whole. There are places in it I want to fix though," Uchibori says, reflecting on Objet. "I listened to it again after a long time, and I think it's impossible to make something like that again."
Uchibori pushed Metome's music into different directions, making it a project serving as a bridge between the INNIT years and the post-fueiho scene of today. He explored the texture of sounds on 2016's Feather, and then stripped his dance tracks down later that year on Palm. Uchibori's most recent releases build on this sparseness while also recasting the tight bass notes of Objet as something more melancholy. "This time I've found a great rhythm, and went with it. This is what I'll explore on my next album."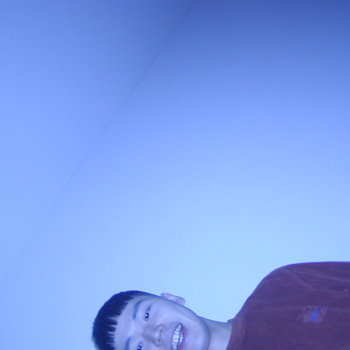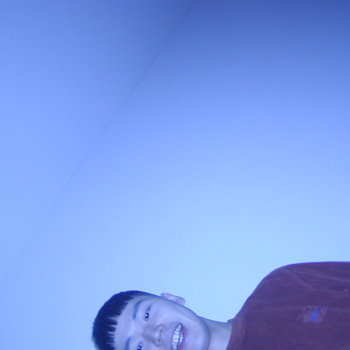 Keisuke Iiri's first works under the name Le Makeup found him channeling far-off collectives. "I was aiming for a sound like Bala Club or STAYCORE," the 18-year-old Osaka native says of early releases, such as the 2016 EP Esthe. Yet in 2017, Iiri says he decided to focus on life closer to him.
"In 2017, things that only happened in comics or movies are happening for real around the world," he says. "I wanted to create something reflecting the feeling of seeing the world is getting worse from my living room couch. I wanted to make work facing these moments."
This July's Hyper Earthy found Le Makeup finding his own sound. He gives his songs more space and splashes with a Fender Mustang playing alongside synthesizer notes, making the moments of chaos resonate. The more meditative feel of the album came about thanks to a newfound part of Iiri's daily routine—walks outside. "Walking brings motivation for my production. I would be happy if people heard my songs and could feel the sun or smell the earth."
Back in spring 2016, Kyoto producer TOYOMU (real name: Toyomu Hayashi) went viral thanks to Imagining "The Life Of Pablo," the young artist's own imagined version of what Kanye West's newest album would sound like based off of sample listings and lyrics (the album was released on TIDAL, which wasn't available in Japan at the time). His off-kilter creation reflected the gaps streaming culture sometimes leaves, while also giving blogs the chance to strike SEO gold by getting the word "Kanye" in the headline. TOYOMU's hardly a one-meme wonder, though. Inspired by the region's INNIT parties (he even riffed on the event with his own Quantizer gatherings, starting in 2014), he's created beat-centric collections built around samples of older domestic music and J-pop titan Utada Hikaru. Recently, he's moved on to making all the sounds on his work himself, weaving in field recordings collected around his hometown.
Whereas TOYOMU uses samples to create new worlds from existing sounds, fellow Kyoto artist In The Blue Shirt breaks them down to molecular level and builds them back up. Ryo Arimura uses split-second vocals sourced from a wide-variety of genres and lets them tumble over one another to create upbeat messes of chipmunked voices and darting synthesizer notes. This approach can be reflective, as on the acoustic-guitar-assisted Towards Morning, or downright giddy, as on last year's frantic Sensation Of Blueness. In either mode, Arimura pinpoints specific blasts of musical joy and reconfigures them into something new.
Few artists in Japan show the influence that internet-centric creators have had over the last decade than Kyoto's Native Rapper. Hiromichi Hayashi's solo project since 2015 finds him creating everything via a computer equipped with Cubase, and he's primarily influenced by acts hailing from the nation's netlabel community, referring to labels distributing music for free online. "First, I was influenced by electronic music bands like Passion Pit and New Order," he says. "But then I was affected by internet music, like tofubeats." HIs first EP, 2016's Mass Maker, nodded to many such producers from Kansai, and even included a bouncy number devoted to trackmakers, the common term used in Japan for someone making electronic music. He says his just-released Keep It Real EP expands to new lyrical territory focused on living one's life to the fullest. His genre-skipping tendencies remain though. "I made it based on slow, mellow synthesizer alongside trap, juke, Jersey Club, and future bass beats."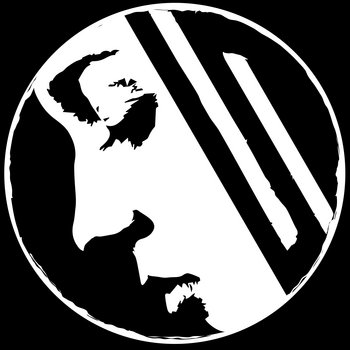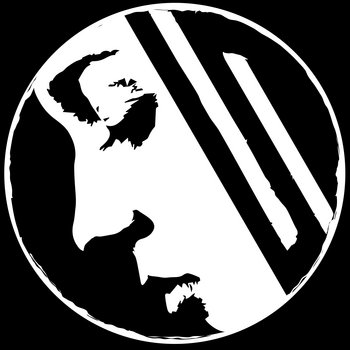 Merch for this release:
Vinyl LP
Whereas most of the artists above—and the Kansai-based producers that came before them—create busy tracks zooming between electronic styles, Eshima Kazuomi opts for something slightly calmer as Kafuka. "During my childhood, I was interested in photography and machinery. I learned the keyboard, but I was not interested in music," he says. Eventually, though he found himself drawn to the guitar, and soon after was discovering electronic artists such as Boards Of Canada and Aphex Twin. They showed him the potential electronic music had for expression. His 2017 album Laws Of Nature is a melancholy set of beats featuring field recordings of wildlife around Kazuomi dropped in. It's not typical club fare, though moments like "Resolve" do unfold at quick pace. Kazuomi himself describes it as "nostalgic." "I wonder if 'pathos' is the best way to sum it up," he says. "It is the time of change from summer to autumn. I am sad but comfortable. If I can convey that feeling in music, I'd be happy."
Keita Kawakami started the juke-oriented label Kool Switch Works in 2012. "Artists such as Machinedrum and Daedelus released works incorporating juke, and I expected similar releases from domestic artists. But since there was no movement, I made a label by myself." He started putting out albums by artists he liked, highlighted by a compilation showcasing Japanese artists take on the Chicago-born genre. Kawakami has since spotlighted releases by Kansai artists such as Poncho + Casino Tart and then-Kobe-based producer Ryuei Kotoge. Kawakami says they've opened up a bit recently, welcoming their first release from a non-Japanese artist, from Taiwan's Meuko! Meuko! "She played in Osaka and it was charming, it doesn't fit the shape of existing juke because she played a lot of songs at 160 bpm. So I thought that it would fit the label color."
—Patrick St. Michel