SCENE REPORT
How Japan's Landscape Inspired a New Kind of Electronic Music
By Jack Needham · June 23, 2017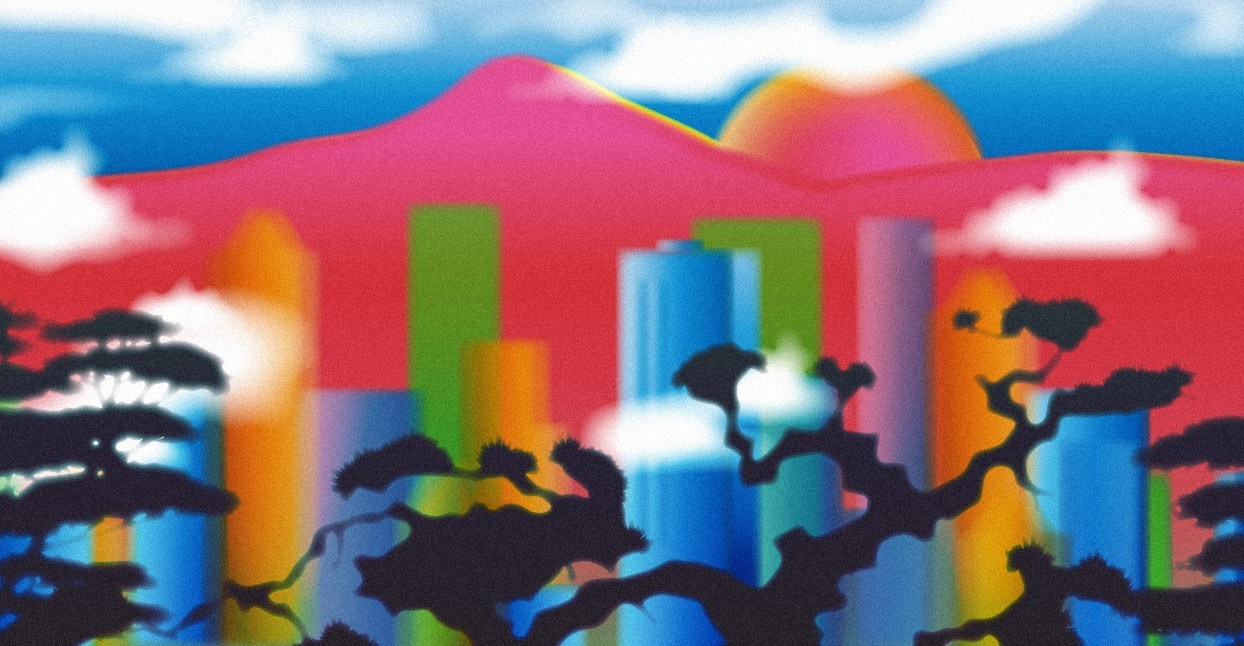 Japan's ever-changing, contrasting landscapes have influenced its culture for centuries, through both technological advancement and natural phenomena. The awe-inspiring wonder of Mount Fuji is just a 90-minute train ride from the skyscrapers of Tokyo. New volcanic islands surrounding Japan have been formed as recently as 2013. The crashing seas of Kanagawa, in the southwest of Japan, became a muse for Hokusai famous 1830s woodblock print, The Great Wave off Kanagawa.
While Japan's role in the evolution of contemporary music cannot be understated, much of the popular music we commonly associate with the country is created by machines. The Osaka-based Roland Corporation's legendary line of synthesizers and drum machines have continued to reinvent everything from dub to DnB ever since its first release, the TR-77 rhythm box, in 1972. The hyperbolic madness of J-Pop is defined by the hi-NRG kicks and kaleidoscopic synth lines that soundtrack Tokyo's neon-lit walkways and fill its arenas. And let's not forget the massive contribution of 8-bit composers like Koji Kondo, and the video game music he and his contemporaries pioneered. But away from computer music or button-bashing classics, the natural sounds of Japan are equally encapsulating sources of inspiration for those who search them out.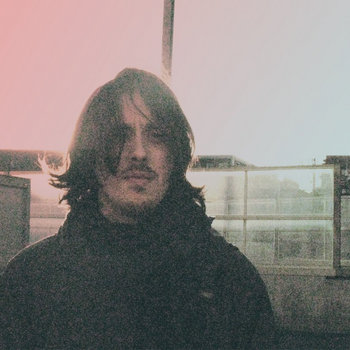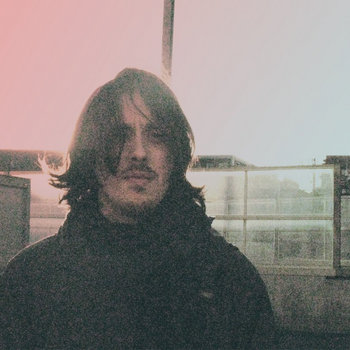 Merch for this release:
Cassette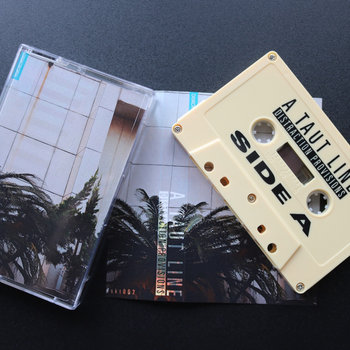 Put simply, "field recording" is the act of capturing sound outside of a recording studio; it's closer to being a method of production than any type of marketable music "genre." Toshiya Tsunoda, Minoru Sato, and the late noise artist Akifumi Nakajima (aka Aube) are pioneering names in contemporary Japanese field recording. The 1996 collaborative Tsunoda/Sato LP Ful and Nakajima's Water 1991 were largely slept-on at the time they were released, but have since become cult classics. Today, thanks to cheaper field recording technologies, what was once an endeavor available to those who could afford the expensive equipment has now been democratized. Anyone who owns an iPhone has a half-decent recording device in their hands, and because of that, bedroom beatmakers and electronic musicians can now bend field recordings of natural sound into whatever shape they like.
Japanese labels Home Normal, Elementperspective, and Cotofu have been exploring the sonic possibilities of field recording for years. Japanese artists like Chihei Hatakeyama cite the sparse but harmonious design of Japanese gardens as an ingrained-from-birth influence on his minimalist productions. For others like Matt Lyne (aka A Taut Line), the Cambridge born, Tokyo-based producer and Diskotopia label co-founder, the devastating power of this earthquake-prone country is embodied in the music he releases.
His third solo LP, Distraction Provisions, named in the hope of providing mental respite from 2017's ever-maddening political climate, leans as much toward U.K. jungle and Squarepusher-like moments of contorted electronica as it does the subconscious influence of everyday life in Japan. "The cities [in Japan] can be intense places to live, but the natural beauty of Japan is sublime," says Lyne. Samples of English soap operas in "Intertransmission" and field recordings of arcade machines in early-morning Tokyo on "Carbon Joy" offer an insight into Japan's dual worlds. "The two landscapes [of Japan] are intense in different ways, and there's a sense of danger in that," he says. "We have earthquakes so often here, and you feel that's nature really showing its force. Japan is a constant cacophony of sounds in that sense, and that's reflected in the album."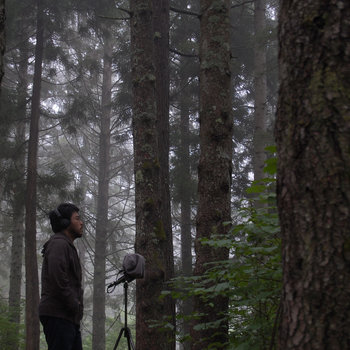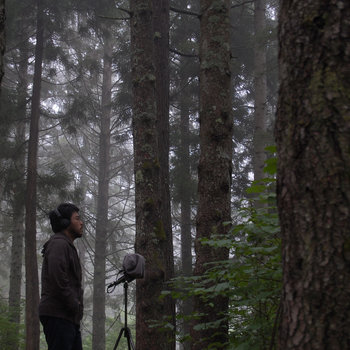 Merch for this release:
Compact Disc (CD), 2 x Vinyl LP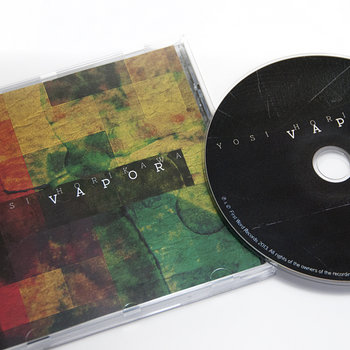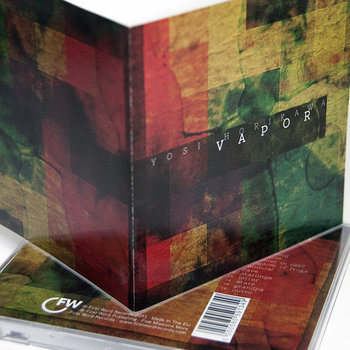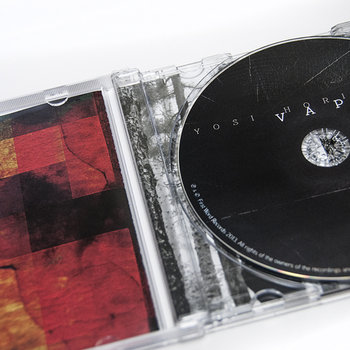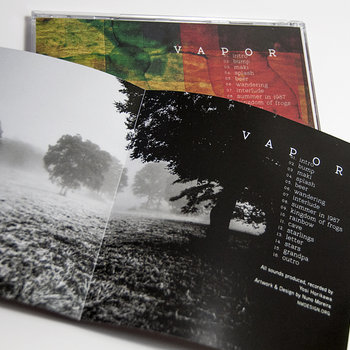 Some of the farthest reaches of the country turn up in the works and wanderings of Yosi Horikawa. "I've had some unusual experiences when recording sounds. I've met some dangerous animals before…bears, snakes, things like that," Horikawa says, almost too nonchalantly. The result is worth the risk. Expeditions across Japan's mountain regions and thick, humid forests are all meticulously layered in Horikawa's music, intertwined with less life-threatening found sounds, whether it's pencil to paper ("Letter") or the fluttering of bubbles ("Splash"). "In field recording, there are no rules at all. It's about opening your mind to capture the sounds, and in music I'm always looking for fresh ways to use them."
His works are equal parts finely-tuned production and personal storytelling—whether he's documenting his native country, or crafting unique interpretations of Cuban rumba on Havana Cultura (a project helmed by Gilles Peterson). "Japanese are tolerant in adopting various cultures," he says. "And I'm also tolerant enough to adopt all those elements in the music."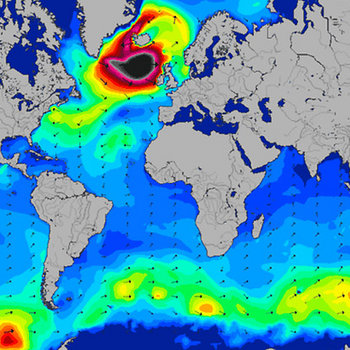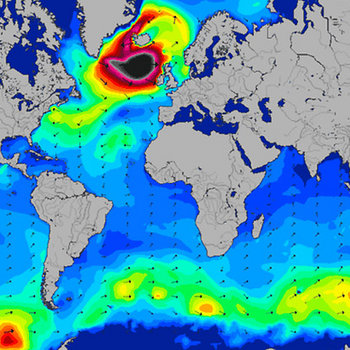 "Japanese people are in awe of and have a respect for nature," says Kanagawa's SUGAI KEN, a sentiment that's evident in his 2016 LP, On The Quakefish. On the record, SUGAI aims to project the Zen Buddhist tradition of being "one" with nature to listeners through field recordings captured within his home city and flutters of electronics. "We understand it as 'coexisting' with nature, not controlling it," he says, referring to his musical mindset. "We respect imperfect things…the beauty in serenity, and the changes of the four seasons. All these things are great influences in my music."
While it's far from an exhaustive list—a day can be well spent scouring the archives of Aube alone—here are some of the artists and experimenters bringing the sounds of Japan to the world.
Merch for this release:
Vinyl LP, Compact Disc (CD)
Daisuke Tanabe takes the sound of crumbling rocks and shrieking children and transforms them into mangled, Boards of Canada-like IDM from the Far East. For audio experimentalist Tanabe, the monotonous sounds that litter daily life become tough tracks designed for the dancefloor. Spending his student days in London, Tanabe found himself drawn to the city's vibrant underbelly of weekend squat parties throughout the 2000s, and fell in love with the breakbeat, trip-hop, and jungle classics that would blast through makeshift sound-systems in unoccupied buildings across the capital. Now residing in Tokyo, Tanabe took that underground influence of bass-heavy rumblings back with him, giving them a home on 2014's Floating Underwater; a track like "Pinebee" is perhaps the only time you'll hear the Lyn Collins "Think (About It)" break intermingled with the cranking of bike chains and old men wailing.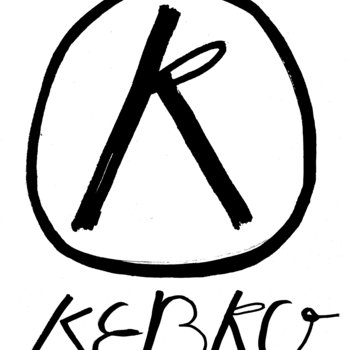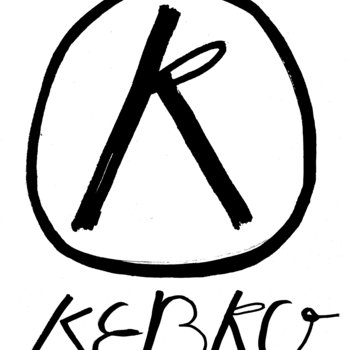 Merch for this release:
Cassette, Compact Disc (CD)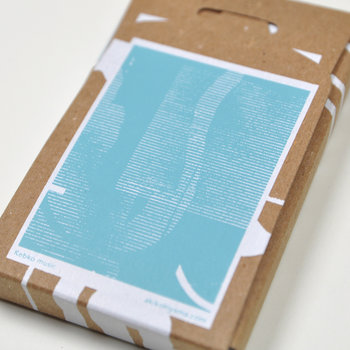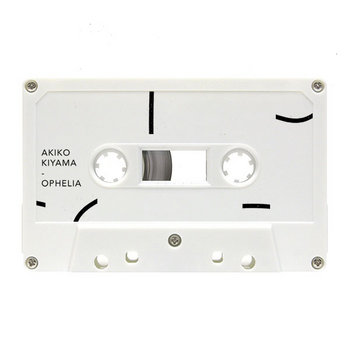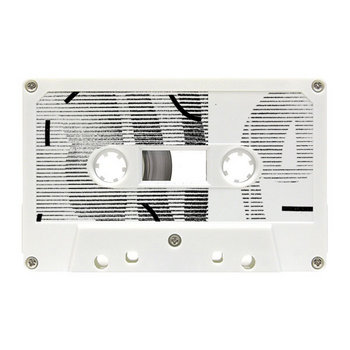 Spending seven years in Berlin, Kiyama crafted her talents in the German capital's world-renowned techno clubs and pitch-black basements. In more recent years, however, Kiyama has taken her work into the realm of minimal classical music. Ophelia is a sparse work of electronic experimentation that exemplifies the influence of Japanese culture, personality, and landscape on Kiyama. "The Japanese people like to be comfortable in their work," explains Kiyama. "We like to be in harmony with other people and different things. For example, if I pitch down sound samples in my work, I can discover noises I couldn't hear before, and they're coexisting with each other in a way. This method of finding less-defined harmony for me is very important."
Merch for this release:
Cassette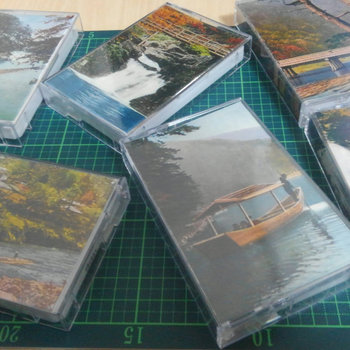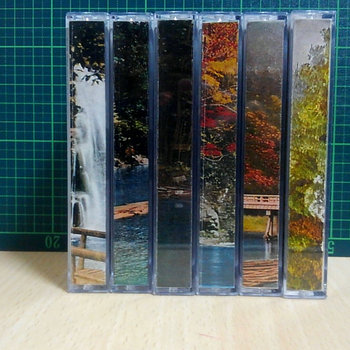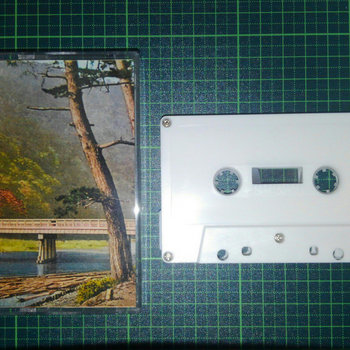 Alongside contemporaries like ILL.SUGI, Pigeondust and Linn Mori, Kyoto's Kuromoji is part of a new era of musicians who are pushing a distinctly Japanese brand of instrumental hip-hop. The difference with Kuromoji, however, lies in the sound sources he loads into his sampler. "I need field recordings in my music to keep things alive," he says. Infatuated with iconic producers J Dilla and Madlib, and their cut and paste methods of producing, Kuromoji adopted a similar outlook towards his own music on the recent LP, Autumn Leaves and….
"To me, recording natural sounds is as much fun as taking samples from vinyl," he says, describing how he crafts beat-driven soundscapes from recordings captured in the mountainous areas of northern Kyoto. "Roaring of cars can be a booming bass, waterfalls can be high end noise, and footsteps are percussion. I make music for people who want to be alone with their heads in the clouds, and I want my music to work as the guide for them," Kuromoji continues. "It's kind of like doing a film score. I like albums to feel like watching a movie or reading a novel. I hope to provide that kind of experience through my music."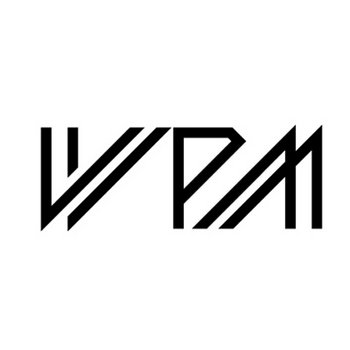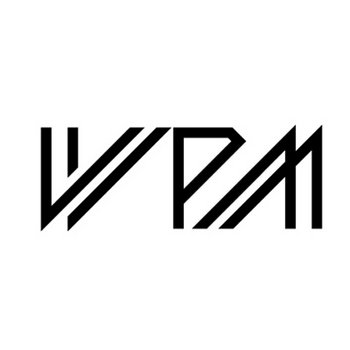 Merch for this release:
Compact Disc (CD)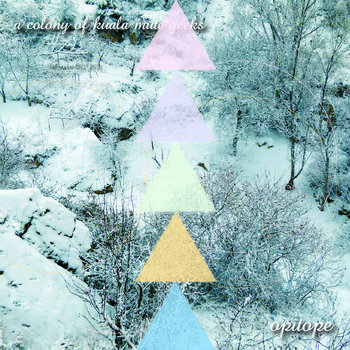 The songs Chihei Hatakeyama makes today are a world away from the music that first enticed him to pick up an instrument as a teenager. Hatakeyama was originally drawn to the thrash rock of Metallica and Slayer—quite unlike the richly-layered, soundscaping ambience he crafts today—playing in various cover bands and original projects throughout high school. A chance meeting with British ambient pioneer Mixmaster Morris in 1997 showed Hatakeyama that music doesn't need to be cranked up to 11 to make an impact. From then, Hatakeyama became infatuated with bands like Tortoise, Jim O'Rourke, Can, and Neu!, trading distorted guitars for Yamaha sequencers and samplers.
At times Hatakeyama looks to traditional folklore and the natural elements to direct his work. "I Am A Cat" is Hatakeyama's take on a century old Japanese piece of literature of the same name and in Opitope, his music group with Tomoyoshi Date, water and snow become the building blocks for a colony of kuala mute geeks, an album over six years in the making.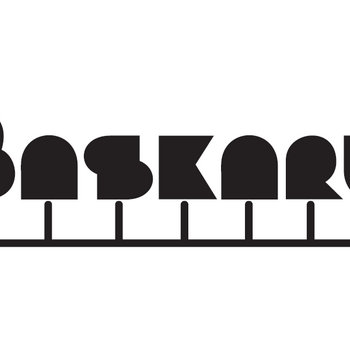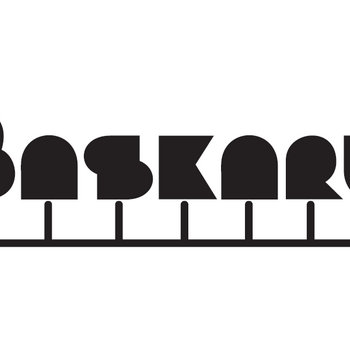 Merch for this release:
Compact Disc (CD)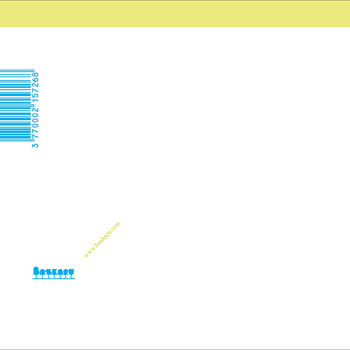 When expertly paired with music, field recordings can inspire moments of reflection, away from the distractions of everyday life. Tomoyoshi Date captures that feeling with ease; when he's not practicing Eastern and Western medicine as an ER doctor, he's busy making music. One of his most accomplished and deeply personal recordings to date is 2011's Otoha, which was recorded between the moment he discovered he would become a father and the day before his daughter's birth. More recently, his collaborative work with Japanese avant-garde experimentalists Toshimaru Nakamura and Ken Ikeda on Green Heights fuses Date's ambient piano compositions and field recordings with more cosmic infatuations. Nakamura and Ikeda's pulsating soundscapes of glitching, industrial noise are at times uneasy, yet Date's contributions bring an air of serenity.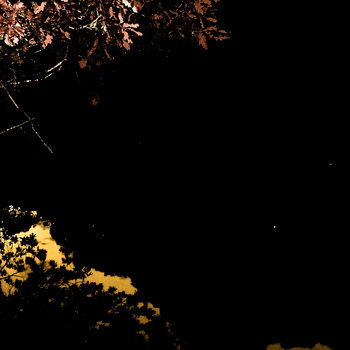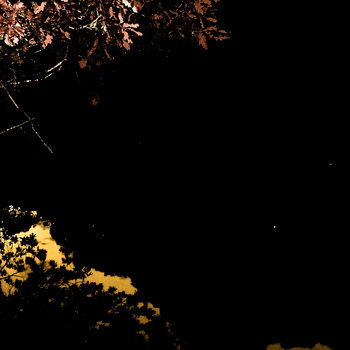 Merch for this release:
Compact Disc (CD)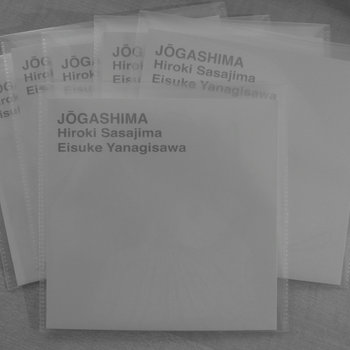 Found in the southwesternmost point of Japan's Miura Peninsula, the island of Jōgashima has witnessed many political changes over the years. The entire peninsula was a tactical military fort during Japan's Meiji period, and at the end of WWII, it became a bustling hub of local tourism. That tourism has declined over the years, and cargo boats have replaced sunbathing holidaymakers; today, Jōgashima stands as a relic of Japan's past. Bringing the sounds of this sparsely-populated isle to global ears are Hiroki Sasajima and Eisuke Yanagisawa.
Although the island is just 245 acres in size, Sasajima and Yanagisawa spent two years exploring every corner, capturing the sounds of this almost forgotten landscape for their 2015 LP Jōgashima. The seagulls circling the Misaki harbor in the north of the island, waves crashing over Akabanezaki's beach to the west, and the chug of passing fishing boats create a record that is near-hypnotic in its simplicity. The epitome of authentic field recording, this LP was designed for moments of headphone bliss.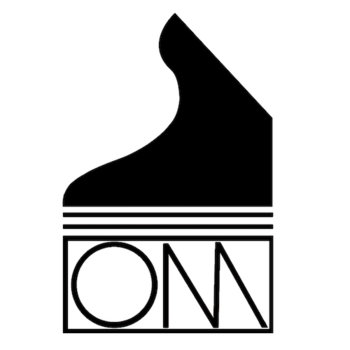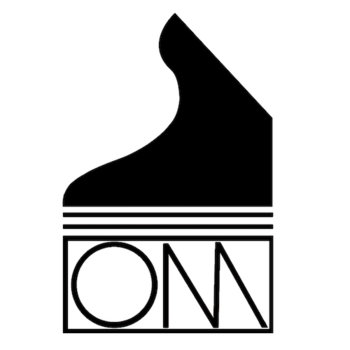 Merch for this release:
Cassette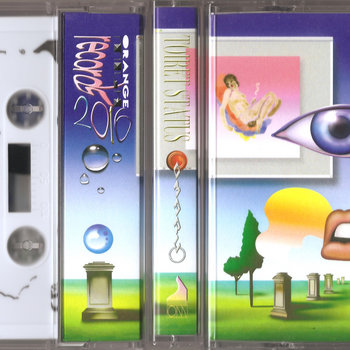 Under his Toiret Status moniker, Isamu Yorichika draws a distinct line between method and madness, fueled by both a meticulous approach to composition and pure, unfiltered hyperactivity. After spending his youth as a drummer in various hardcore and noise bands, Yorichika adopted the idea that any beep, blip, or bass rumble can be a source of melody. Processing iPhone recorded excerpts from his daily walks or, as demonstrated on album opener "#35", his toilet flushing, Yorichika creates an album full of crystalized club tracks. 2016's ◎omaru◎ is where Yorichika's seemingly infinite inspirations come together, an amalgamation of Detroit Ghettotech, 160BPM Chicago juke, jazz, bubblegum breakcore, thrash metal, and very rare flitters of ambience.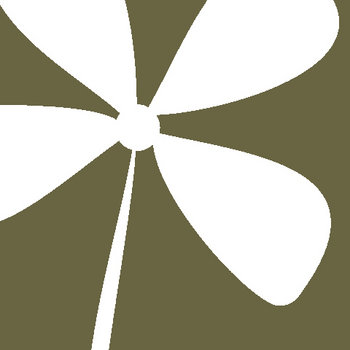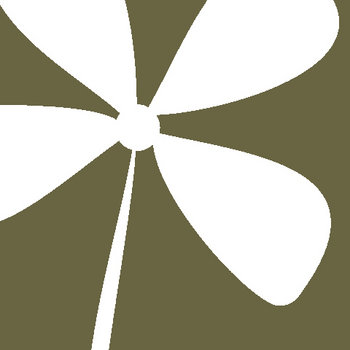 Merch for this release:
Compact Disc (CD)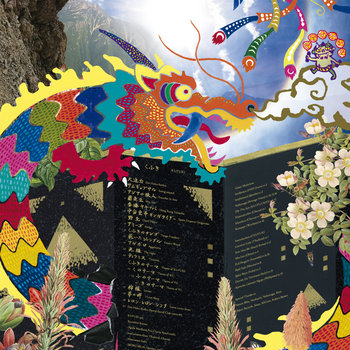 With over 200 releases in their Bandcamp repertoire, Tokyo's Nature Bliss are a reliable source for weirded-out incarnations of any genre you can imagine. "Funny dance," "plop sounds," and "strange J-Pop" are all genre tags that Nature Bliss self-apply to their repertoire. While Tomotsugu Nakamura's trip-folk odyssey An Opened Book In The Dark is an altogether mellower creative expression, the Tokyo trio Kufuki are Nakamura's polar opposite. Kufuki look outwards for the sounds that comprise their self-titled debut, recreating bhangra, space-age sitar music, and West African jazz stylings through their much-beloved KORG MS-10 synthesizer. Throughout the album, chants of "I love Kufuki" spoken in different languages, are a testament to their infatuation with disparate cultures.
Parts of Japan's landscape can make you feel like you're standing on the edge of the world, and if there is a soundtrack to that feeling, Saito Koji would be writing it. Having released albums on labels from St. Petersburg (Pocket Fields) to Stockholm (Median Recordings), Koji seems to have an outlet for every idea that enters his mind. Crafting effects-laden hypnotic loops of distorted sound and ever-expanding layers of drone, Koji documents moments in Japan's history and heritage through his music. Plus is an emotive recollection on the Fukushima Daiichi nuclear disaster in March 2011, but the transcendental Prayer is an alternative take on the traditional forms of holy music that propels the listener into a higher state of conscious.
-Jack Needham