SCENE REPORT
Japanese Electronic Producers Look to the '80s for Inspiration
By Patrick St. Michel · Illustration by Takashi Nakamura · August 31, 2017
Nostalgia—for a place or time now lost, or memories of something purely imagined—has long been a central theme in art and entertainment. The ability to access media from anytime or anywhere via the Internet has allowed people a wider palette to revisit the past and construct their own world from it, especially in Japanese culture. Web-centric micro-genres, in particular, capitalized on this idea; from chillwave to vaporwave, creators looked to the upbeat consumerism of '80s pop and jazz to create new music. Future funk is part of that picture.
Although creators associated with future funk sample plenty of songs that don't originate in Japan, the niche style leans heavily on the "city pop" from that country—the glitzed-out cuts that sounded great in the kind of high-end automobiles Japanese consumers were buying in the 1980s. Album artwork often relies heavy on Japanese imagery, while unofficial YouTube headquarters Artzie Music pairs songs with videos taken from old anime.
"When I listen to vaporwave or future funk or retrowave from outside Japan, I think it's almost like a bigger picture of the sound," Yuuta Watanabe, who records as Boogie Idol, says. "They treat it more like a painting, you see much more of what's happening."
Watanabe avoids such broad strokes in his own music. The 33-year-old's creations as Boogie Idol mine the past for inspiration, but zero in on "culture that nobody really cares about anymore." His latest album, Ongaku Yori Tooku, touches on pre-World War II traditional music and '90s Eurobeat, alongside the shimmering synth-pop that sounds equally suited to both clubs and supermarkets. When we meet, he brings a backpack full of items that inspire him, ranging from albums by Rick Astley, Toto, and Japanese funk-pop unit Jadoes to old television guides. His biggest influences are a compilation CD and book dedicated to techno-kayou, a style from the early '80s that blends pop with synthesizer and sci-fi themes. It had its moment, but failed to resonate in the way the sounds that are commonly sampled in future funk did, and it also lacks the avant-garde cache of the records now being reissued ("I don't like 'serious' music all that much," he notes).
"It's almost like it comes from a place of pure adoration for the time, and for those musical references," Watanabe says of his music. "It's kind of like imagining, 'What if this world still existed?' I don't really enjoy thinking about the future."
"The economy was booming in the 1980s, and it was the heyday of VHS and TV," says Emi Kusano, singer for the Tokyo-based group Satellite Young. "It's nothing like the age of kids now watching a lot of different content on their phones. The sounds from that era are still stuck in my mind."
Yet Kusano, Watanabe, and several other young Japanese artists gathering inspiration from Japan's musical past are able to offer new perspectives on these bygone days that creators living outside the country can't. "We can read about specific arrangers, we pick up on more specific details," Watanabe says. He points to Tatsuro Yamashita, an artist who is constantly sampled by Western future funk artists. "His drummer Jun Aoyama passed away a few years ago, and after that, lots of information about how he played and recorded the drums came out. I can learn about that, and have it shape my music."
These Japanese creators make music adjacent to trendy micro-genres but, thanks to specific references and a different perspective, they sound unique. Kusano believes her group has stood out from the crowded "retrowave" field by taking inspiration from Japanese pop singers, while Watanabe can put out a set of jingles managing to sound nothing like subversive vaporwave tracks. They draw on the most overlooked and overshadowed parts of their country's musical past, and end up with some of the most interesting songs from Japan today.
A conversation with Watanabe tends to go off in all sorts of directions, including asides about Japanese comedians and commercials ("If you want to hear amazing New Age music, check out Chinese bank ads from the '90s!"). "I worked in a bookstore for 11 years," he says. "They needed to throw away a lot of the older books, so I just got them for free. I'd read them and learn." His deep knowledge of music and pop culture shapes Boogie Idol, with gestures toward overlooked traditional folk songs and Eurobeat-derived para para music. "I try to show that it should be appreciated."
Watanabe switched from playing the guitar to keyboards in 1999, after hearing Ryuichi Sakamoto's piano-only album BTTB. He soon discovered techno-kayou, and began digging deeper into forgotten musical styles, in the way other producers do with hip-hop or rare groove. He creates all his Boogie Idol songs using a MIDI keyboard and MacBook with Korg M1 software. His releases, via a variety of labels (plus the B.O.O.S.T.R collective, featuring other Japanese bedroom artists dabbling in similar terrain) recall the twinkling dance-pop of the 1980s, complete with stiff bass slaps and synthesized horn blurts.
"This is the perfect example," he says, holding up a DVD copy of the 1989 film Beppin No Machi. "It's set in Kobe, before the 1995 earthquake. You see lots of places that you literally can not see now, because they were lost in the disaster. I have a lot of admiration for what's been lost."
"I was such a nerd in elementary school, I would always be talking about the '60s, '70s, or '80s," Emi Kusano says of her childhood in the 1990s. This interest sprung up from an interest in older cartoons such as The Jetsons and 1980s Japanese idol music, which she listened to for free at her local library rather than shelling out the equivalent of $30 for a CD from a contemporary artist. The music and style of performers such as Chisato Moritaka and Wink stuck with her, and shaped the sound and look of Satellite Young, her band alongside composer Bellemaison Sekine and "wildcard" Tele Hideo, who wears an analog TV over his head.
"More than half of the songs I found in my youth came before I was born," she says. "But '80s Japanese music best matches my voice. Even when I go to karaoke with friends, that's all I sing."
Satellite Young's striking imagery helps, but it's their music that connects them to listeners, thanks to chase-scene tempos on songs such as "Sniper Rouge," or perfect prom closer "Sanfransokyo Girl." Despite being indebted to the '80s, Kusano says most of their songs actually focus on modern-day issues, such as social media use (their first song, "Jack Doushi," was inspired by someone impersonating Twitter co-founder Jack Dorsey trying to friend Kusano on Facebook). Whatever the subject, Satellite Young's songs stand out because of the group's deep knowledge of Japanese pop from the '80s, an area other '80s-idolizing groups haven't touched yet.
"Since I get new information every day on the Internet, once in awhile, I want to trace the memories of the past," Kusano says.
The Kyoto-based duo behind Pasocom Music Club, Aoi Shibata and Masato Nishiyama, say over email that their project started as a "club activity" in late 2015, and features four other "sub-members." Initially, they created "Desktop Music," the Japanese classification for songs made entirely on a PC, though they soon brought synthesizers from the '80s and '90s into the mix. Their earliest work sounds not far removed from Boogie Idol's supermarket grooves, embracing synthesized instruments to create music perfect for a department store's PA system (Shibata says their biggest influences are "memories, synthesizers, and shopping malls"). That culminated in this year's Park City, a set that takes the smooth sounds of "bubble"-era Japanese pop and rearranges it into zippy numbers anchored by vocal hooks.
Then, they switched it up. This July, Pasocom shared She Is A, an album reimagining '80s Japanese hitmaker Toshiki Kadomatsu's 1987 album Sea Is A Lady. "It's one of my favorite albums, and a friend joked that I should cover it. But I decided to use that album as inspiration for a summer sound," Shibata says. Using a mix of sampling and original instrumentals, they recreated the breezy AOR tunes of the original and soaked it in reverb, creating a sense of elapsed time. "On top of that, we made field recordings near the sea at a landfill in Osaka, far away from the white sand beaches conjured by the original album." The end result is a collection with echoes of the original, but blurred, like looking at something off in the distance.
"It's almost like 'Orientalism' to us, since we were born in the 1990s," Shibata says of Japan in the 1980s. "We didn't grow up with glittering '80s music, and never experienced beach resorts with beautiful landscapes. We're drawn to this music, which also has loneliness and conflict, and a lot of people our age are too."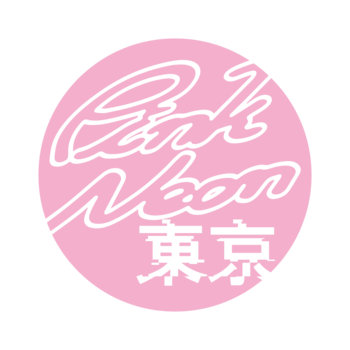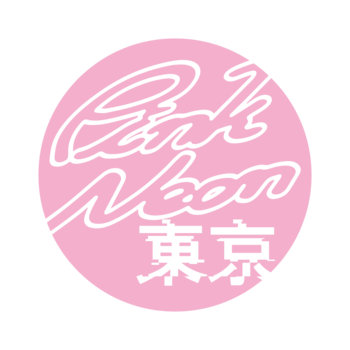 Merch for this release:
Cassette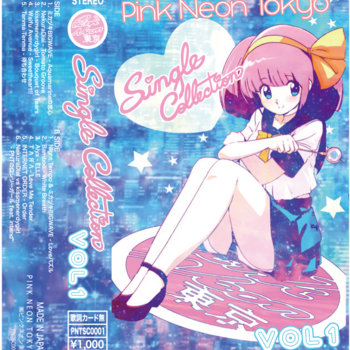 Plenty of Japanese artists have become interested in vaporwave and future funk—to the point where the label New Masterpiece put out a zine called Vaporwave Essential Guide. The Pink Neon Tokyo collective gathers all of Japan's own future funk producers. "I think there's about seven people total," says the 22-year-old who co-founded the group and records under the moniker kissmenerdygirl (he doesn't share his real name). Based in Chiba Prefecture ("none of us actually live in Tokyo"), kissmenerdygirl grew up listening to Japanese rap, only coming across older city pop songs via TV and radio specials devoted to specific decades. "I heard future funk for the first time in 2015, via Sunrise Love by Android Apartment and Future Girlfriend. I thought it was a good song, but then I realized it was a sample of a Toki Asako song." This piqued his interest, and his project began.
Pink Neon Tokyo's other members include Mikazuki Bigwave (the country's most notable producer), Tenma Tenma, and more. "I try to sample songs that I have to Shazam when I come across when listening to the radio, or hear playing on a passing car," kissmenerdygirl says, while Bigwave often samples anime songs not particularly well-known internationally. The collective loves the sonic and visual themes other future funk artists have created.
"I want people outside of Japan to keep using Google Translate for song titles and such—if you know a Japanese speaker, don't go to them for help," he says. "I find that Japanese people really appreciate the aesthetics of machine-translated language in the genre.
– Patrick St. Michel