SCENE REPORT
A Brief History of the Israeli Groove Scene and 12 Essential Acts Behind It
By Dave Jenkins · January 05, 2018
"Maybe it's a cliché, but Israel is all about fusion in its food, its architecture, and art," explains Tel Aviv DJ and producer Sabbo. "It's in our genes already to mix things. It's never been a thing to be a purist. We don't intend to mix things, it happens naturally."
If anyone can authoritatively summarize the melting pot spirit behind Israel's unique and multifarious groove scene—a movement that erupted in Tel Aviv's live band and DJ culture during the early 2000s and is still thriving, exciting, and ultimately mutating to this day—it's Sabbo. A fusionist who's been in the game for over 20 years, his credits can be found across the musical spectrum, from house on Kenny Dixon Jr.'s Mahogani Music (as Obas Nenor) to heavyweight edits on Whiskey Disco. But some of Sabbo's strongest footprints can be found in the groove scene as a co-founder of the city's DJ collective Soulico (who've taken their fusion to Ghostface Killah-collaborating levels and were responsible for the movement's first defining mixtape) and as a founding member of one of Tel Aviv's first groove fusion bands, Anikuku.
"Anikuku were my first band and they blew my mind," admits Kutiman, one of Israel's most famous, influential, and innovative groove exports. "I grew up out of the city, I had no clue about good music until I was 20, then somehow I arrive in the city and I find myself in this jam band and they all know Afrobeat and funk and fusion. That was the first time I even saw a turntable with a live band. They opened the doors wide open for me. It changed everything."
Anikuku weren't the only ones changing the game. The early 2000s were an excitingly disruptive chapter in Israeli dancefloor music. Cut-and-paste strategists and deep-digging turntablists Radio Trip (a duo comprising Ofer "Schoolmaster" Tal and Uri "Mixmonster" Wertheim) were developing a reputation as the city's answer to Coldcut while their live project The Apples and other bands such as Balkan Beat Box and Boom Pam were tearing up Tel Aviv venues such as Comfort 13, Jah-Pan, and Mechoga.
"Live shows are what brought so many of us together," explains Sabbo. "Without a venue like Jah-Pan with its managers and promoters being so interested in new Israeli music maybe we wouldn't have such a strong scene. Anikuku literally started because we had a stage and we were given a date to use it, so why not?"
The "why not?" ethos runs deep. A strong culture of jamming and collaboration is rife as Tel Aviv and Jerusalem musicians share ideas, inspirations, and stages, and continue to stir the bubbling groove cauldron of flavors from Turkish and Arabic instruments. The output scales to genres like psychedelic, surf rock, and experimental beatmaking.
"We're just music lovers," considers Tal, who also co-runs one of the groove scene's only dedicated labels Audio Montage. "There's no defining ideology like other scenes, say, such as the reggae scene. It's just a lot of people who love music and explore and fuse it. Hip-hop lovers, Mediterranean music lovers, Middle Eastern music lovers, rock lovers, all trying new sounds and ideas. There's no obligation to love the holy boogie. We just love playing together and creating new things."
Merch for this release:
Vinyl LP, Compact Disc (CD)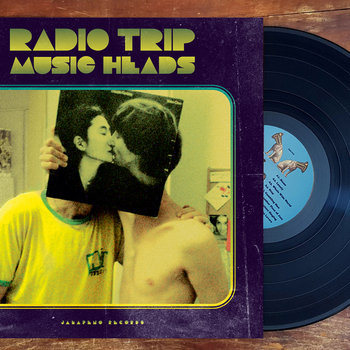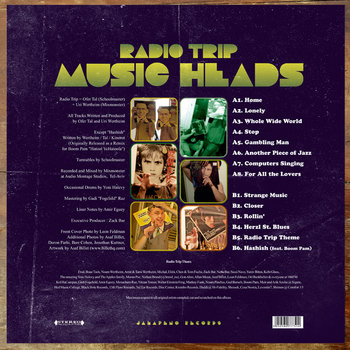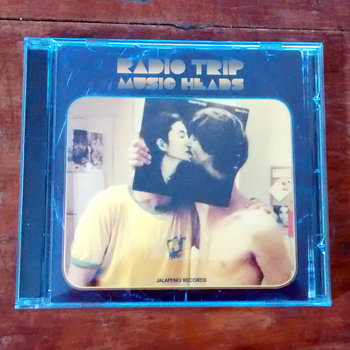 As a result, lineups and credits often feature some of the same names: Kutiman, Boom Pam/Ouzo Bazooka's Uri Kinrot, Hoodna Orchestra/Tigris' Ilan Smilan, and Sabbo are some of the more prolific names behind the scene. Wertheim's studio fingerprints can be found across a staggering amount of the country's releases while his and Tal's Audio Montage label has been a springboard for a vast majority of the scene's acts.
Meanwhile in Jerusalem, two more labels on opposite ends of the groove spectrum have emerged and one person is involved in both. Markey Funk is the man behind Delights, the groove scene's most exciting local label since Audio Montage, and he's a prominent collaborator in the more experimental beat-based raasHHour collective, a crew behind parties, a radio station, and, since this summer, a label.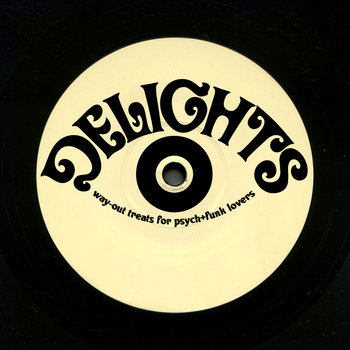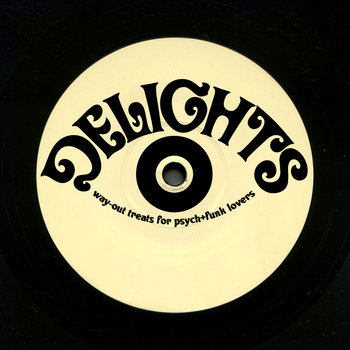 Merch for this release:
7" Vinyl
"I think the music in Jerusalem is a little darker, more in your face and complex," Markey considers. "It's a place of conflict and you can feel that in many ways. It's not always political, but it's always influenced by the tensions that are felt in everyday life here. You could compare it to Underground Resistance-era Detroit. There was always this spirit of a ghost town in their music. You can always feel what is going on in this place from the music that is being made and a few years ago there was this moment where it all melted together into what became the raasHHour collective. Gilli Tha Kid almost single-handedly raised this scene, a collective of artists and DJs who were more or less into the same sound."
While most of raasHHour's output is too electronic and experimental to fit in the groove scene's broad church, the same collaborative, collective mentality, musical mutations, and many of the same artists ensure the fusion tradition lives on. As Markey explains, "The people in the audience one night will be on the stage the next."
"As long as there are live bands, the groove scene will continue in one way or another," agrees Sabbo. "It's not so solitary like the DJ world. It's very supportive and connected here. And now, more acts are traveling and touring farther and farther; it's given a lot of hope for the scene. I know Israel is in the news for other things, but we're blessed with a lot of creative people here doing amazing things."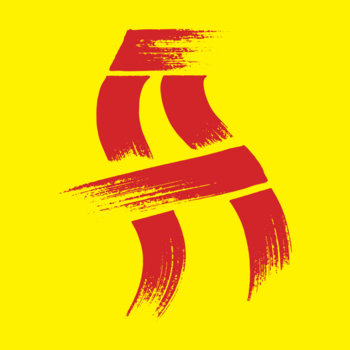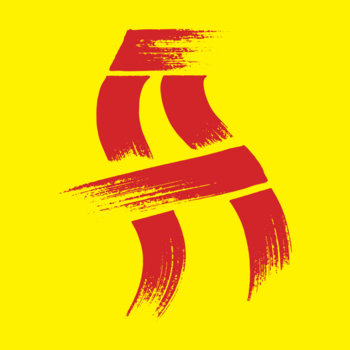 Merch for this release:
Compact Disc (CD), Vinyl LP
The Apples, one of the most internationally acclaimed acts to emerge from Israel's groove scene, are direct descendent of Ofer Tal and Uri Wertheim's Radio Trip. Over the years, they have welcomed cameos, sessions, and live jams with many of the artists featured in this article.
"When we wanted to take Radio Trip in the live direction, The Apples were born," explains Tal. "We asked the sound engineer if he wanted to be involved. Then I asked the drummer and he brought a double bass player and some horns players. Then we added a DJ. And another DJ. It was an odd outfit; two DJs, five horns, a double bass, and drums. No guitars. It was this strange mutated funk."
Fourteen years and six albums later, the mutated funk continues to develop pace as the band, who rose to prominence on U.K. label Freestyle, now take full control with their own independent releases. Powerful, gritty, and one of a kind, they still sound as fresh and furious as they did when they emerged in 2003. Kutiman reckons their drummer Yonadav Halevy is "one of the best drummers in the world."
"That's why we didn't need a guitarist," grins Tal. "No one doing the 'Long Train Coming' chuka chuka chuka thing. That's not really funky any more. We didn't need organs or keys or vocals. When the horns stopped playing you had those super nice breaks. And they are all you need!"
Merch for this release:
Vinyl LP
Groove scene figurehead and musical maverick Kutiman continues to quench his thirst for fusion with more increasingly innovative collaborative projects. One particularly prominent series has been his Thru You Too project where he smelted clips from amateur YouTube musicians down, conjuring them into entire compositions that sound as if each component was meant to be.
This led to projects where he orchestrated live musicians from cities such as Tel Aviv and Toyko and has gone on to an award-winning Israeli documentary Presenting Princess Shaw, a Cinderella narrative of a singer he'd found, and consequently celebrated, during these YouTube treasure hunts.
Video magic isn't his only trademark; as a solo artist he plies a fine blend of psychedelic soul and Afrofunk that sits just as well on recorded albums, such as 2016's 6am. His live band The Kutiman Orchestra can be found performing regularly at festivals across Europe, the U.S., and his own national stomping ground. More recently, he's been recording tribes in Africa for a free jazz album, and is nearing completion on a more ambient-led meditation album. For Kutiman, fusion is a way of life.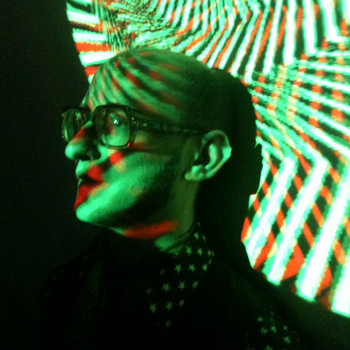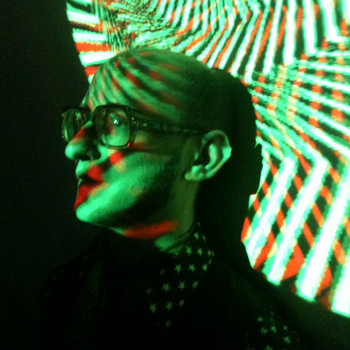 Merch for this release:
Vinyl LP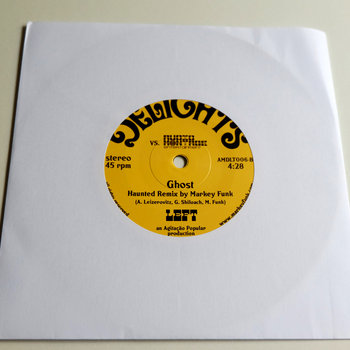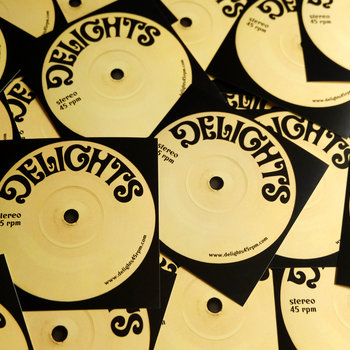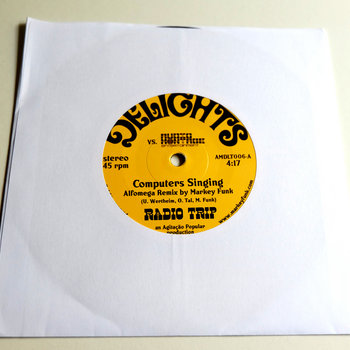 Minsk-born Markey has been Jerusalem-based since his teens and developed a key position in Israel's groove movement since meeting Radio Trip at a turntablist competition in the early 2000s. Gradually participating in both city's distinctive scenes, he's released and played in many projects on Radio Trip's Audio Montage label including curating the label's Delights series, which has now developed into his own independent and increasingly active 45" label.
A skilled composer and producer, Markey operates with a classic DJ, digger, and sample-sculptor mentality and comes at the country's funk melting pot from a beatmaker perspective with a strong sense of the cinematic and sci-fi aesthetics. The stark, barbed soul of his second album Instinct: A Study On Tension, Fear and Anxiety is a fine example of how deep he dives.
"I've found concept are the best way for me to work," he explains. "Like a project I can do a deep study on within a framework. I'm much more inspired by artists like DJ Shadow rather than the classic hip-hop beatmakers. Self-expression through sampling different genres and eras and places feels more related to my own self. It's a lot more than just making beats for MCs."
Other evidence of Markey's self-expression can be found amid Jerusalem's futurist fusion collective raasHHour and side projects such as sitar-based Les Hippies (who are responsible for a sublime sitar cover of Nirvana's "Marigold") and Mordy Laye & The Group Modular.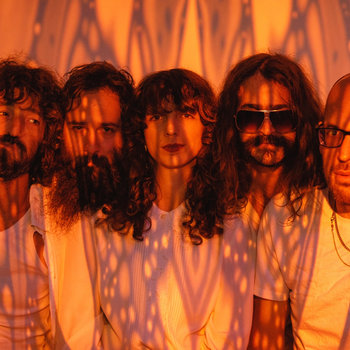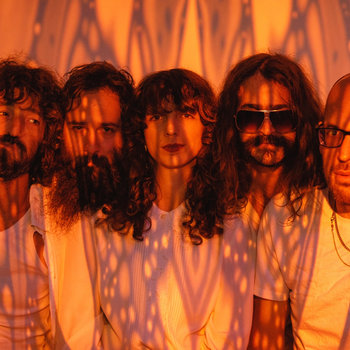 Ofer Tal describes Boom Pam as "the best rock outfit to ever come out of this scene" and with their influence and sprawling body of work, it's not hard to see why. Flexing between fiery Mediterranean sounds, the crisp twangs of surf, and strong Arabic rhythms with a playful sense of funk, Boom Pam have been at the forefront of the groove scene since 2003 when they first emerged. They charted with a cover of the Aris San (aka "the Greek Hendrix") classic from which they took their name.
"They proved themselves with such a killer live show," says Sabbo. "At the time everyone was gravitating towards DJ culture and the dancefloor but their show was a really happy, positive, flowing vibe that the dancefloor understood. That changed the game." Other game-changing aspects of the band include the fact that they use tuba as the main bass and how two of their key founders have gone on to become some of the most prolific players across various realms of Israeli contemporary music. Uri Kinrot, who was a founding member of Balkan Beat Box, played with long-standing indie band Firewater, produced RPS Surfers, and is also the leader of Ouzo Bazooka. And Uzi Feinerman, who's released a whole range of treats from Americana to traditional Hasidic folk, also founded the psych-rock act Ramirez Brothers. Feinerman left Boom Pam almost 10 years ago but there are rumors of a reunion.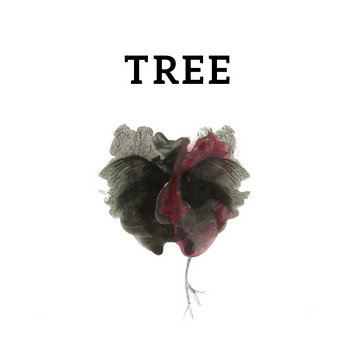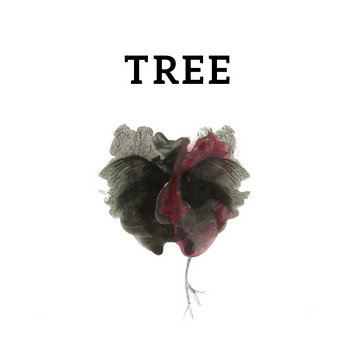 With ties to both Audio Montage and Delights labels, long-standing troupe Tree could be described as The Grateful Dead of Israel. Think: Deep smoky blues rock and cosmic psychedelia. Renowned for their heavily explorative, hypnotic live shows and loyal following, when The Doors' Ray Manzarek and Robby Krieger first toured Israel, Tree were the perfect choice for support act. A great snapshot of their live experience can be found on their live albums where the jammed arrangements frequently spanned over 10 minutes. They really suck you deep into their timeless trippy rock vortex.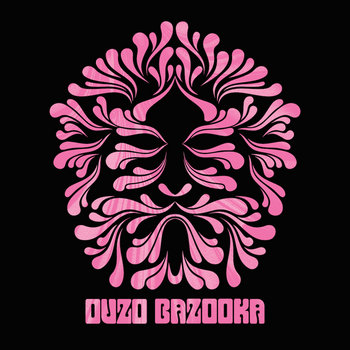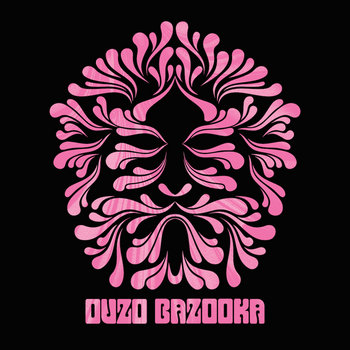 Merch for this release:
Vinyl LP, Compact Disc (CD)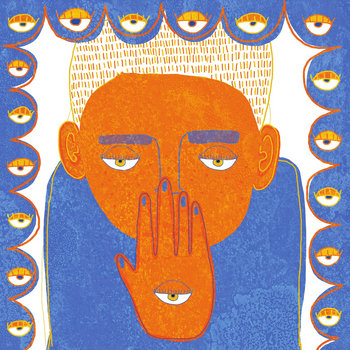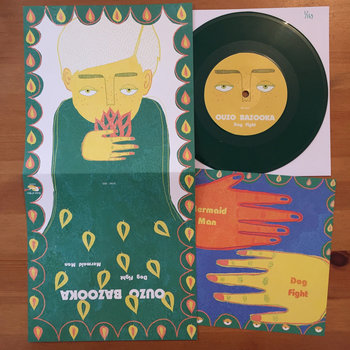 Comprising members of Boom Pam and Firewater, Ouzo Bazooka hit hard with a velvet psychedelic wash of sound where melody and harmony play the lead role and strong traces of surf, garage, blues, and '70s cosmic rock are dominant flavors. Led and produced by Uri Kinrot, the band's melting pot is delicately soulful in places and heavily hooky and hypnotic in others. Since forming four years ago, they've already released two immersive long-players, which is remarkably impressive considering how active both Boom Pam and Firewater are.
Merch for this release:
7" Vinyl
Ilan Smilan's 12-person troupe brings a whole other continent to the Tel Aviv groove melting pot as one of the city's most prominent Afrofunk fusion acts. Building on his and his brother Asaf's decade of work as the Zvuloon Dub System, Ilan's focus remains fixed on Ethiopian styles as the orchestra collaborate with Ethiopian poets and collectives such as Demisu Belete and the Adyabo Ensemble. Their debut album from 2015 is a great snapshot of Tel Aviv's greater groove community, as leading players such as Kutiman and national vocal treasure Karolina play cameos. Meanwhile, their Ethiobeat Orchestra live shows have a strong reputation, complete with a dancer and choreography. A new album is currently in the pipeline.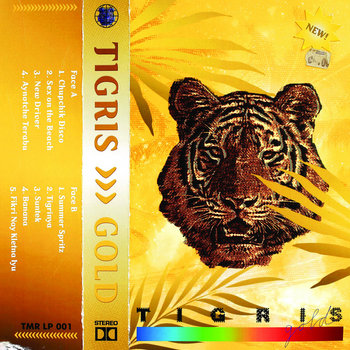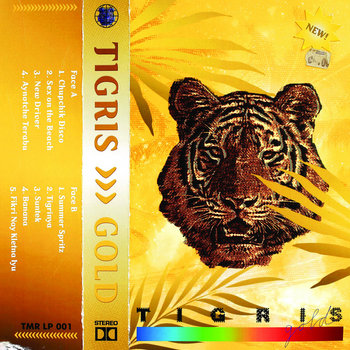 Merch for this release:
Vinyl LP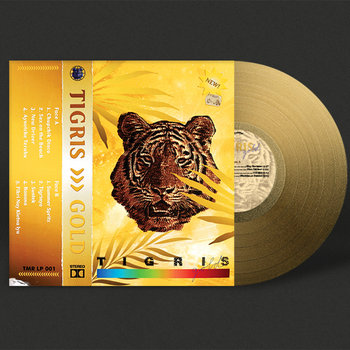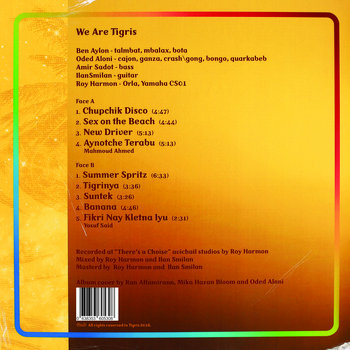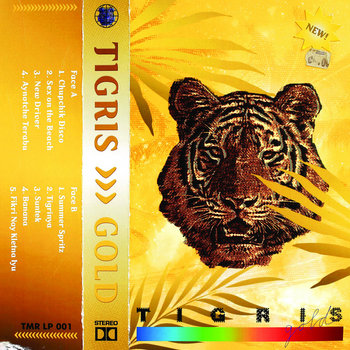 Here's another fizzy fusion from the musical mind of Ilan Smilan: Tigris are a stripped-back ensemble who aren't quite as focused on deep Ethiopian studies as Hoodna Orchestra. A quartet of accomplished Tel Aviv players, their self-styled Afrodelic power pop is a vibrant reflection and reinterpretation of myriad influences—from Caribbean to surf to blues, to East Asian and Turkish elements—all within a strong Afrofunk framework. Considering each member of the band are involved in several other projects, the fact they've given us two brilliantly playful, unpredictable albums in the space of three years is an impressive achievement.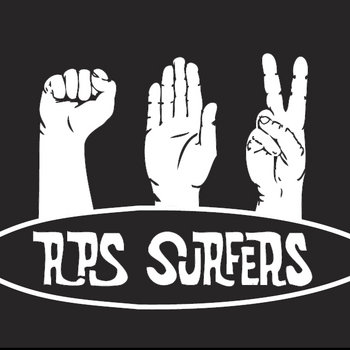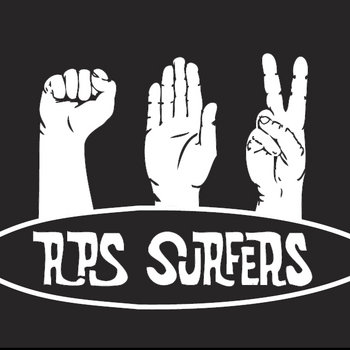 Merch for this release:
Vinyl LP, 2 x Vinyl LP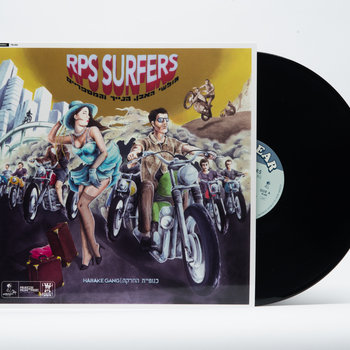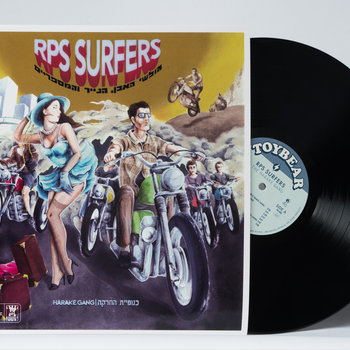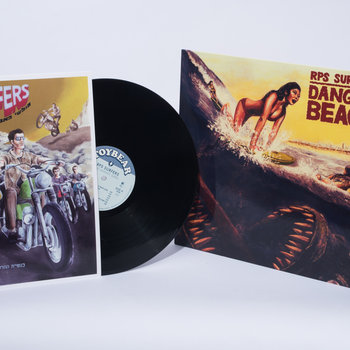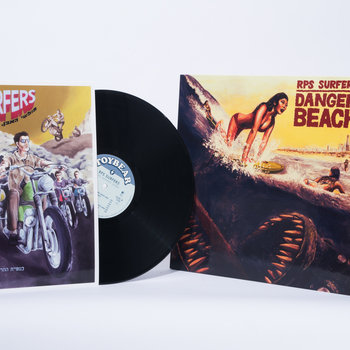 RPS Surfers ride with one of the tightest surf aesthetics possible as crystalline steel strings and dueling drama fire up strong narratives throughout their instrumental trips. While their debut album Danger Beach twanged with more of a lo-fi, subtly electronic sense of fusion, their sophomore Harake Gang last spring came with a much clearer traditional surf rock focus and a detailed concept. Exploring Israel's first hot rod and biker gangs from the '70s, the album saw them interviewing infamous original biker gang leaders and was produced by Uri Kinrot. "They're the number one surf band in Israel," Tal says. "They attract such an exciting audience, their friends and fans are from the punk and psychobilly scenes but because their sound is instrumental and very dance-based, they attract a lot of groove fans too."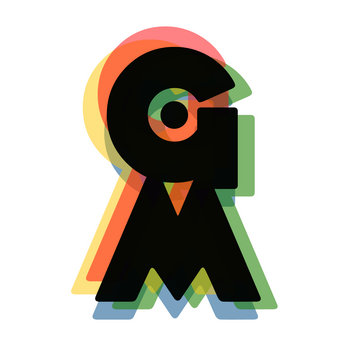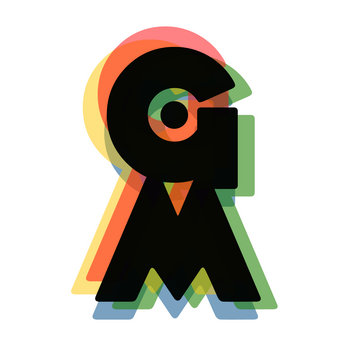 Merch for this release:
Vinyl LP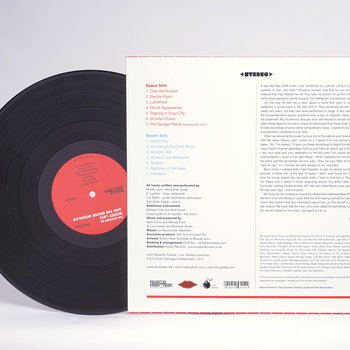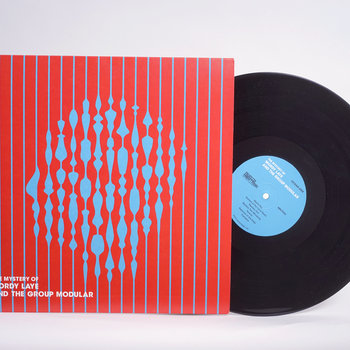 Another Markey Funk project, this time with Israeli electronic producer Mule Driver, Mordy Laye & The Group Modular came about through a very specific desire.
"I want to give back to the world of music I've sampled and make music that can be sampled itself," says Markey. "That's the fantasy. Just collaborating with and recording friends and creating music that might itself be sampled in 30 years time."
Whether it does get sampled or not, one thing is certain; in the year 2047, the outer-planetary, psychedelic sounds of Mordy Laye & The Group Modular will remain just as timeless as they do now. A delicate balance of live and studio, organic and electronic, the project celebrates the strongest aspects of the groove scene: the live side, the beatmaking side, and the consistent presence of unbounded fusion. Expect new material from them in 2018.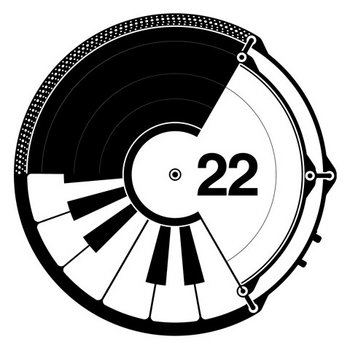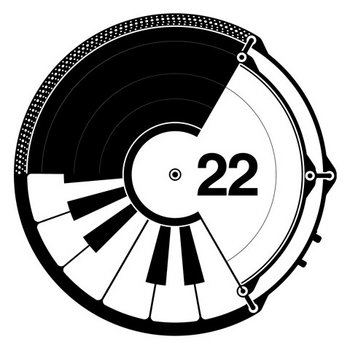 Merch for this release:
Vinyl LP, Compact Disc (CD),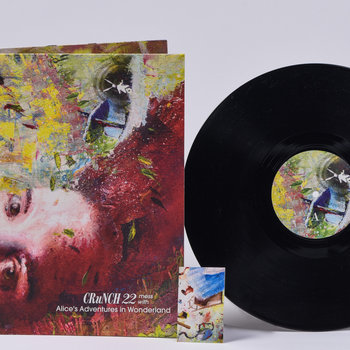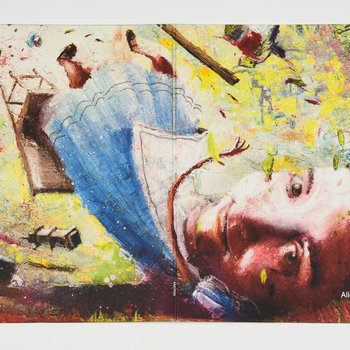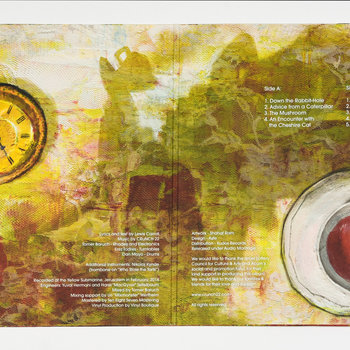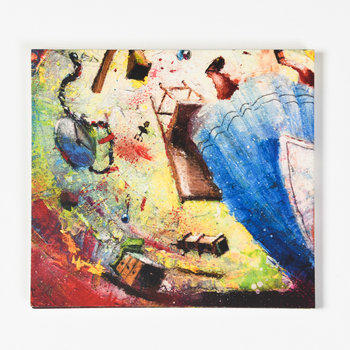 A groovetronic trio hellbent on freeform mischief, CRuNCH 22 are The Apples DJ Erez Todres, Tartran's Dan Mayo, and serial experimenter Tomer Baruch. Emerging in 2013 with a self-titled debut album, they really found a sound and made a mark three years later with the deliciously trippy take on Alice In Wonderland. Hip-hop in mindset, jazz in attitude, rock in energy, every artist in the formation plays a vital role: Mayo's swashbuckling breaks, Baruch's frenzied Rhodes blasts, and Todres's samples and textures combine to create a unique sound in an already broad scene. Fresh mischief is set to land in early 2018.
Merch for this release:
7" Vinyl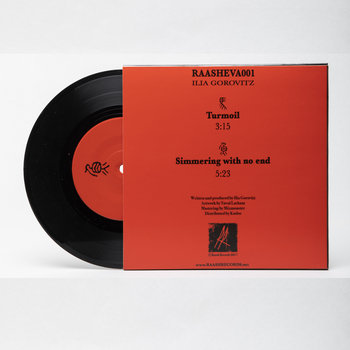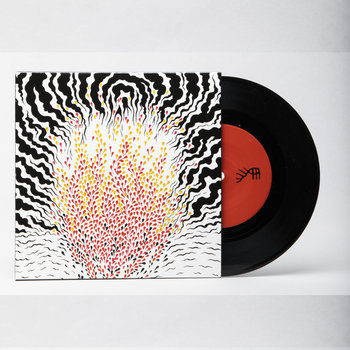 On the much more experimental, beatsy side of Israeli groove fusion comes Jerusalem's Ilia Gorovitz. Representing the city's Raash crew (which also comprises Markey Funk), he's the first artist to release on the collective's new label Raash Records and has previously dispatched a dramatic whirlwind on Raash Originals. Think Brainfeeder or Mo Wax but with the samples and textures gelled with more of an Arabic twang. When Markey Funk explains how beats from Jerusalem are much "darker, more in your face and complex," Ilia Gorovitz is a perfect example.   
-Dave Jenkins