SCENE REPORT
The Outsiders of Ireland's Heavy Underground
By MacDara Conroy · September 21, 2017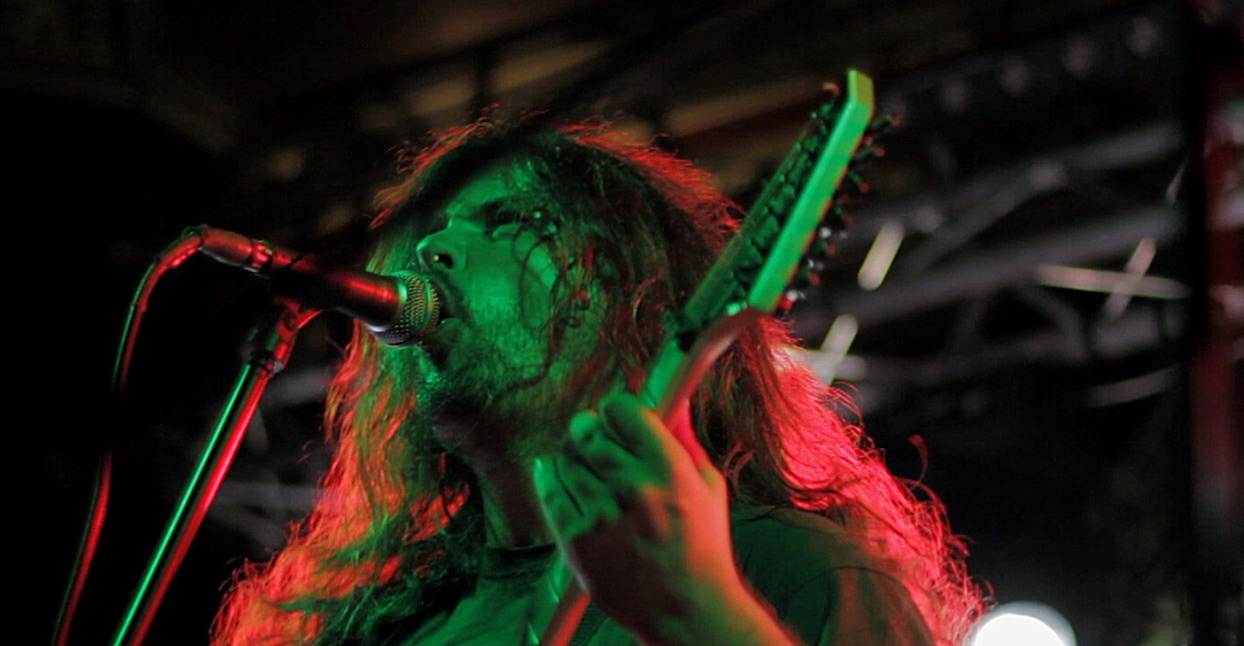 The diversity in Ireland's heavy underground belies the limited pool of musicians you'd expect from such a small country. That's one of filmmaker John Mulvaney's biggest takeaways while making his ongoing documentary series, Fractured. Long a presence on the fringes of Ireland's multifaceted underground scene, Mulvaney became aware that a wealth of talent, new and veteran acts alike, was going unrecognized by the country at large. They deserved to be documented before they faded into memory, he thought.
Fractured has developed into a kind of oral history project, a record of underground musicians and their stories in their own words—stories that weren't being told by the country's more mainstream media. "Ireland has never been great at supporting these subgenres of music," Mulvaney says. "There's no radio play, and very few articles or reviews make it into printed magazines or papers."
It's a persistent struggle getting Irish people to engage with talent among their own. "There's still a lack of support for extreme art, even from the people who are interested in it," Mulvaney says, referencing the dwindling attendance at live shows. "I've spoken with a few musicians, especially in the punk scene, who believe things are far worse now, and that the idea of a 'scene' on a local level no longer exists."
And yet, technological advances means discovering heavy music has never been easier. Demos and albums can be made at home with budget equipment, and Bandcamp can get them out to the world—whether by the artists themselves, or through labels such as Invictus in Dublin, which help build bridges for Irish bands to reach, and even play, farther afield. Meanwhile, promoters like Feast in Galway and Bad Reputation in Limerick make full use of social media to create buzz about local gigs.
In this way, there's a shared "sense of possibility," as Paul Condon (of tape label Fort Evil Fruit, which releases some extreme metal among its avant discography) put it in Tristan Bath's introduction to Ireland's parallel experimental scene. But for all the musicians who thrive on these connections, there are also the outsider elements who revel in their idiosyncratic, anti-social vision. Prime examples of both can be found below.
Abaddon Incarnate
Alongside the likes of Primordial and Mourning Beloveth, Abaddon Incarnate represent the old guard of Ireland's underground metal scene. The core of guitarist-vocalists Bill Whelan and Stephen Maher has remained intact through a quarter-century of lineup changes and evolution in musical style, from the sloppy-but-promising death thrash of their first demos as Bereaved to the filthy death metal of debut LP The Last Supper, to their metamorphosis into grindcore with second album Nadir (recorded by the late Nasum bandleader Mieszko Talarczyk) and the chaotic death-grind of their most recent record, Pessimist. As vital as ever, they're one of Ireland's few internationally touring underground acts.
Apostate Viaticum
Merch for this release:
Compact Disc (CD)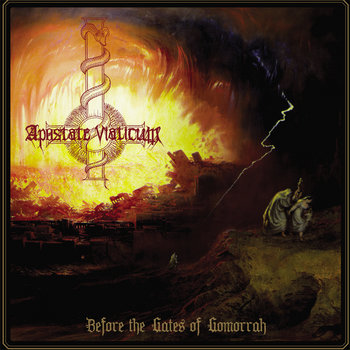 "I'm not a musician; I'm a metaller," says David "George" Thomas of Apostate Viaticum—a relatively new addition to Ireland's underground, but a band that's comprised of metal lifers. Thomas (bass, vocals) and Vinnie O'Brian (guitars) met and began playing together in the mid '80s, shortly after hearing Metallica's Kill 'Em All . They soon began exploring the more extreme sounds that inspired their first band Asphyxia, and later, Morphosis. The longtime friends' latest band, along with veteran drummer Andy Inight and much younger guitarist-vocalist Muiris Ó Fiannachta, has existed since 2014. Thomas and O'Brian might be longer in the tooth, but middle age hasn't quenched their fire, as their harshest, darkest music yet on Before the Gates of Gomorrah can attest. They've also found a fitting home on Invictus Productions, the Dublin-based label, distro, and promoter at the vanguard of a defiantly uncommercial scene.
Zealot Cult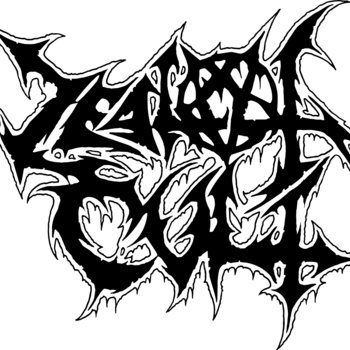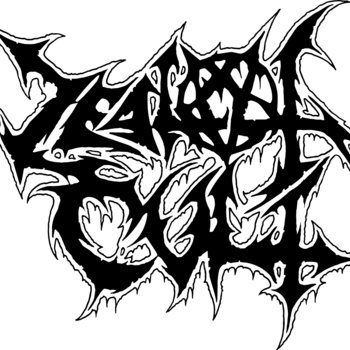 Merch for this release:
Compact Disc (CD)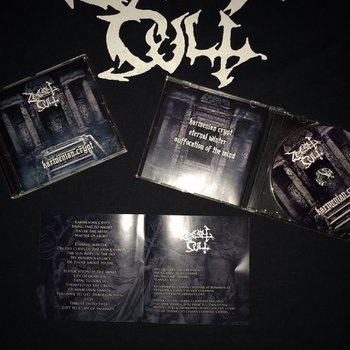 "Uncompromising" is a cliché when it comes to describing most extreme metal. But for Limerick band Zealot Cult, the term truly defines their approach to making art. They are ultimately making it for themselves, on their own terms—and if others happen to like it, so be it. Certainly many do, and the band have proven a popular attraction at the biannual Siege of Limerick festival for their down-tuned attack, reminiscent of Morbid Angel. Still, their primary drive is following their muse: "A song will start to write itself, it'll follow its own path, so you're best to not interrupt it."
YURT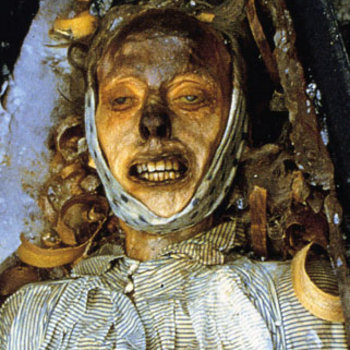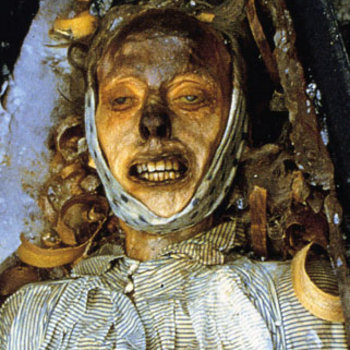 Merch for this release:
Compact Disc (CD)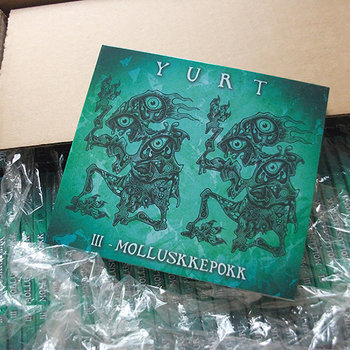 YURT is Andrew Bushe (drums) and Steven Anderson (guitar, vocals, electronics), both formerly of long-running DIY scene fixtures ESTEL, with visual artist Boz Mugabe on bass, vocals, and electronics. While ESTEL created artful post-punk—their association with punk legend Mike Watt even led to collaboration with late Stooges sax skronker Steve Mackay—the music of YURT, originally a side project, is a more heady concoction of heavy psych, prog, and space rock. They're not the only travelers in that space (Dublin fuzz pedal obsessives Wild Rocket also come to mind), but they're just as apt to share a stage with similarly experimentally-minded musicians like atmospheric folk-hop duo Dowth.
zhOra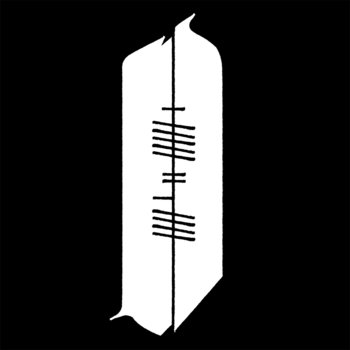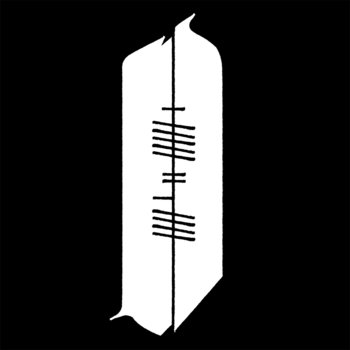 The sounds of progressive sludge quartet zhOra are very much in opposition to their surroundings—the bucolic postcard landscapes of Tipperary. With such aesthetic beauty, however, comes isolation—which the band transmutes into their aggressive riffs, knotty song structures and soaring, pleading vocals. Their call has been heard beyond Ireland, with zhOra reaching the finals of the 2016 Metal Battle at Wacken Open Air, the world's biggest metal festival. Yet the band exists primarily for the members' own well-being. "We don't have a choice," says singer-guitarist Colin Bolger of what drives them. "We just have to do it."
Okus
History looms large over the port town of Drogheda on Ireland's east coast, from the Neolithic tomb at Newgrange to the sectarian hangover from the Battle of the Boyne. However, local hardcore crew Okus are more concerned with the here and now, their blistering crust and grindcore-inflected attack serving as a challenge to the state's conservative orthodoxy. While they don't see their songs as "art," they do recognize the parallels between artists' determination to express their selves, and their own struggles to create music that matters, if only to them.
Slidhr
Merch for this release:
Cassette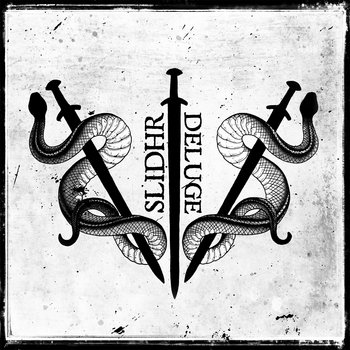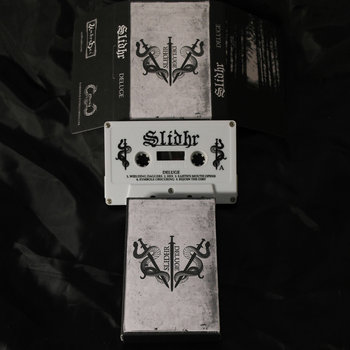 "Raw feeling, something that's not premeditated" is what Joseph Deegan tries to capture in the music he writes for Slidhr. The Dublin-based black metal project began as a solo concern, defined even by Deegan's wish to work without other people, but has since developed connections to the celebrated Icelandic scene via Bjarni Einarsson of Sinmara, who handled percussion for 2013's debut album Deluge. Einarsson's Sinmara bandmate Garðar S. Jónsson (bass) and, on additional guitar, Irish expat Stephen "Wann" Lockhart (who runs Reykjavik's Studio Emissary and records as Rebirth of Nefast) round out the occasional live incarnation, a collaboration that only enhances Deegan's singular ideas.
Ilenkus
Merch for this release:
7" Vinyl, Vinyl LP, T-Shirt/Apparel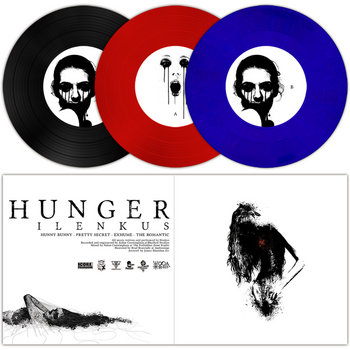 Ilenkus caused something of a stir in 2014 when the video for their song "Over The Fire, Under The Smoke"—with co-frontman Sam Ellis bringing his typically intense stage performance to the busy shopping streets of Galway—went viral, at least in Ireland. Whether or not that did anything for the mainstream profile of this Galway-based metallic post-hardcore band is debatable, but on the underground grapevine, they've become one of Ireland's leading lights. Their latest record, the Hunger EP from October 2016, represents the finest distillation of their influences (The Dillinger Escape Plan, Botch, Converge) with a knack for melody that makes them arguably the most accessible on this list. The band's other co-vocalist Josh Guyett also busies himself with DIY promotion and label Feast, bringing overseas acts to regional towns like Galway that had previously been ignored on the European tour circuit.
From the Bogs of Aughiska
Merch for this release:
Compact Disc (CD)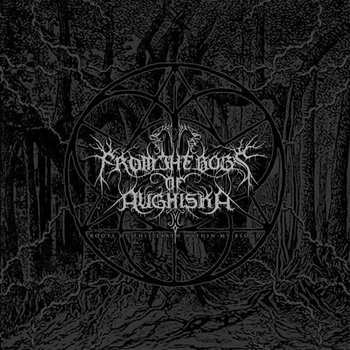 "It is a country where there is not enough water to drown a man, wood enough to hang one, nor earth enough to bury him"—that's how a general under Oliver Cromwell, that great villain of Irish colonial history, described the Burren region of County Clare—the primary inspiration for Conchuir O'Drona, the creative force of From the Bogs of Aughiska. Beginning as a dark ambient project but evolving with stronger strains of black metal and drone, From the Bogs of Aughiska is "pure therapy" for O'Drona; an attempt, he says, to make something positive out of decidedly negative music. O'Drona also brings a distinct audio-visual approach to his rare live performances: drifting clouds of noise, confrontational stage get-up (shirts, ties and balaclavas lend a paramilitary edge), and a backdrop with projected footage of the hardy people and haunted terrain of his home in the so-called "Wild Atlantic West." Taken together, the experience is an onslaught of nature's extremes.
Brian Conniffe
Probably the most prolific artist on this list, Brian Conniffe inhabits the liminal space between heavy music genres, recalling a time in the 1970s and '80s when the barriers perhaps weren't so defined and influential creators in the fertile U.K. underground, just across the Irish Sea, moved between punk, metal, and heavy electronics with ease. Conniffe is a serial collaborator, most notably with experimental pioneers Nurse With Wound—though more often with local projects like the warped techno of Tenro and guitar-noise duo JG/BC (with Jamie Grimes of Drainland and Vircolac). But he is also a solo artist, exploring synth drones and textures intended to conjure "an altered state."
—MacDara Conroy