SCENE REPORT
Karina Utomo's Indonesian Metal Favorites
By Cat Woods · February 09, 2022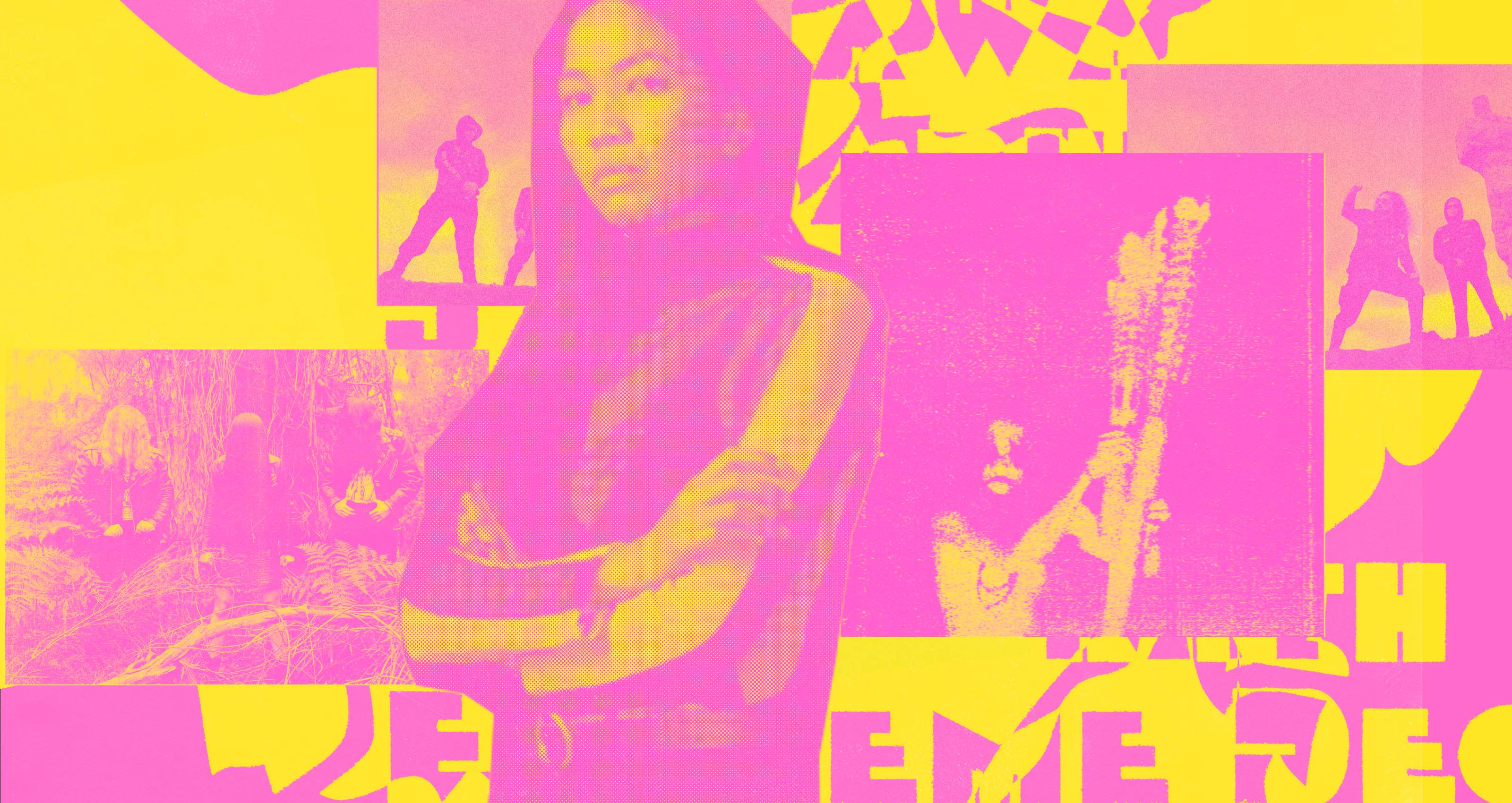 As vocalist for the Australian metal bands High Tension, Rinuwat, and Kilat, Indonesian-born singer Karina Utomo bridges nations and genres to create work that radiates dark, fierce energy. Her two latest projects, Rinuwat and Kilat, were both formed in the last two years; the latter serves up raw, exploratory black metal while the former combines Southeast Asian culture and instrumentation—including a gamelan orchestra—with contemporary metal. "Our intention with Rinuwat is to collaborate and perform with other Indonesian performers, especially for gamelan," she says.
Merch for this release:
Vinyl LP
Utomo was born and raised in Jakarta, but moved to Australia's capital city of Canberra/Ngunnawal Country in 1992. She moved back to Jakarta in her early teens, before settling permanently in Australia in 2000. Her first exposure to the Indonesian metal scene happened while still living in Jakarta. "What is now an incredibly massive band called Seringai was just getting started then," Utomo recalls, "and I attended a few of their early club shows. I was going to see shows in hotel car parks, small venues, malls, and things like that."
Growing up in the '90s in Indonesia, the only heavy music Utomo heard came from American bands. "The only albums you could get legally were Sepultura, Guns 'n' Roses, then a decade later Korn and Limp Bizkit," she recalls. "So discovering bands from Jakarta playing original music in the mid-'00s, at shows that they put on themselves, was pretty incredible."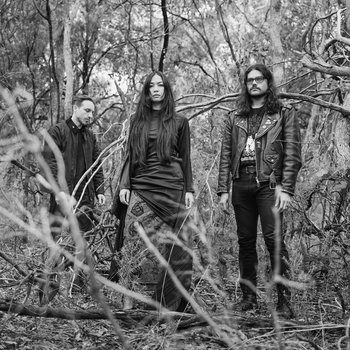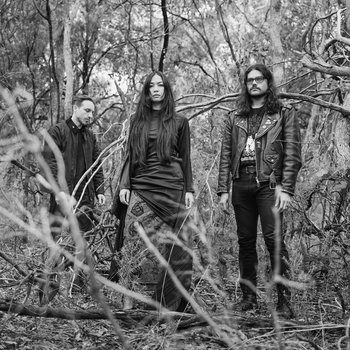 Merch for this release:
Vinyl LP
When she was in high school, Utomo became enamored with the Australian punk, metal, and hardcore scene, and formed the group Young & Restless with her younger brother Nugroho. The band went on a number of national tours in the mid-'00s before calling it a day in 2009. Three years later, Utomo formed the metal band High Tension with Young & Restless guitarist Ash Pegram, as well as bassist Matt Weston, and drummer Damian Coward (later replaced with Lauren Hammel). The lineup has undergone multiple changes over the years, but their sonic ferocity and fearless lyrics remain fully intact.
Utomo's parents were witnesses to the fall of President Sukarno in 1967, by which point the Indonesian military-led mass killings in 1965 and 1966 had engendered fear, corruption and distrust between citizens and the government. Inevitably, the children and grandchildren of that generation grew up with a healthy distrust of authority. Utomo's lyrics for High Tension, with their recurring themes of brutality, injustice, corruption, and authoritarian control, reflect that suspicion. "From a sociopolitical perspective, Indonesia's tumultuous political history, historical violence, bloodshed, and suppression of the people lead to an overwhelming, intense reaction that organically arises [in the music]," Utomo says.
Merch for this release:
Vinyl LP
Fueled by intergenerational rage and the ongoing economic divide, Indonesian metal remains potent and popular. Even President Joko Widodo is a fan. But while the music of Metallica, Judas Priest, and Iron Maiden have crossed the border into Indonesia, the country's own metal scene has not managed to travel very far beyond its borders.
"As far as I know, I don't think many Indonesian bands have really pushed through the national barrier," Utomo says. "In a place like Indonesia, a lot of bands are self-funded. There's no government support. I think their lack of notoriety is down to not being able to tour internationally, rather than the calibre of music coming out of Indonesia. Because Indonesian bands are incredible; if you find yourself attending a metal show in Indonesia, the collective energy is so much more potent than any show I've ever been to anywhere else."
Given her love for the scene—and her own high stature within it—we asked Utomo to share with us some of her favorite Indonesian metal bands.
---
"We got to play with Seringai in Bali in 2019 and you should have seen their crowd. They also supported Metallica and the President, Jokowi, was at that show. They can put on a local festival, and there'll be tens of thousands people there. I first saw them in the early '00s, and then again in 2011 just outside of Jakarta. I would consider them to be one of the biggest heavy bands, and undisputedly heavy icons of Indonesia. You have not lived as a heavy music fan until you have experienced the potency of a Seringai show on home soil. Their brand of 'high octane rock' is gratifying. While they don't call themselves metal, I would happily play them on any metal radio show."
Merch for this release:
Cassette
"This self-titled black metal release really took my heart. The spirit of the keris on the cover lives in the entire atmosphere of these three tracks. [The songs feature] melancholic riffs backed with blast beats, but it's the reticent vocals—which feel simultaneously agonizing and tender, almost the antithesis of quintessential black metal vocals—that makes this release particularly distinctive."
Merch for this release:
Cassette
"I would consider Senyawa to be Indonesia's most precious musical treasure at present. They effortlessly combine various heavy music genres while remaining a celestial entity of their own. Wukir Suryadi creates the instruments, and Rully Shabara is a self-taught vocalist. Both are prodigious and pioneering in their crafts, and totally complementary to one another. There is an innately 'Indonesian' quality in their music that I can't describe in words. Rully Shabara's other project is Setabuhan, and you must check it out!"
"Raw black metal. A one-person act. Cruel, cold, dark. Both Ultimul Rege and the split with Forbidden Tomb will satiate the hunger of any black metal fan craving bleakness and ruinous darkness. Forbidden Tomb / Nansarunai offers three tracks of malevolent, haunting, atmospheric, horror-style soundscapes. The thundering drums that kick in around the one-minute mark on 'V. Pragmatic Ritual' reveal the unforgiving ferocity with which Nansarunai intend to darken your soul."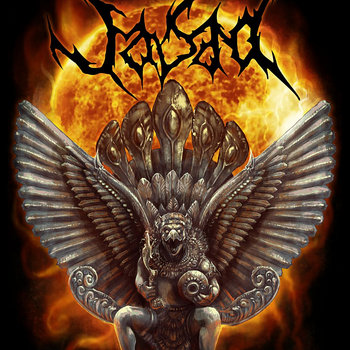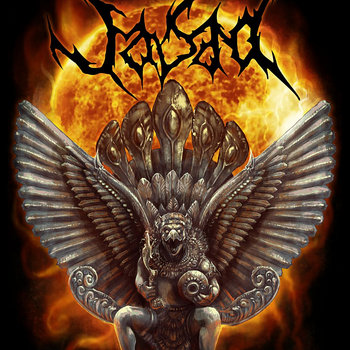 Merch for this release:
Compact Disc (CD)
"The greatest brutal death metal! The perfect pH balance of riff and rhythmic technicalities with equal amounts of appetizing gruesomeness. Precise yet organic. I've seen plenty of live footage where vocalist Mohamad Rohman—better known as Man—enters the stage with a cigarette in his mouth and wearing a totopong [a Sundanese head covering]. He then proceeds to annihilate the audience with an archetypal death snarl, delivered with nonchalance and proficiency. The sense of presence he emanates onstage is immense."
"Warkvlt appeases my hunger for fast, captivating 'Nusantara-blackened war metal.' The vocals are so textural and nuanced, they verge on being tactile—especially on Le666ion. It's so bloody good. The riffs are spellbinding, triumphant, and pitch black."
Merch for this release:
Sweater/Hoodie, T-Shirt/Shirt, Vinyl LP, Compact Disc (CD)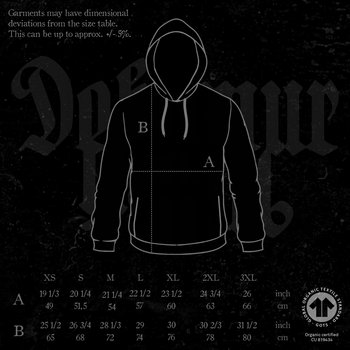 "Masters of melancholy and atmosphere. Pure Wrath create somber, melodic black metal. The poignancy of the subjects—namely, the injustice and grievous loss of life stemming from the 1965-1966 anti-communist genocide—is felt in every note."
"Arian13 of Seringai introduced me to Extreme Decay in 2015 when I was back in Jakarta, and I was hooked immediately. The band serves up essential powerviolence/grindcore that is suitably grindy and snappy, with the perfect dose of abrasion. I can feel my body experiencing this pure energy when I'm in the pit, it's so harsh and raw. Their 2002 album Sampah Dunia Ketiga—English translation: Third World Trash—is true to form, capturing a powerful and violent dissonance. They released an EP in 2021, and there's news of a new album in 2022—which I'm very much anticipating!