SCENE REPORT
The Anti-Colonial Beats of Indigenous Hip-Hop
By Catalina Maria Johnson · July 18, 2016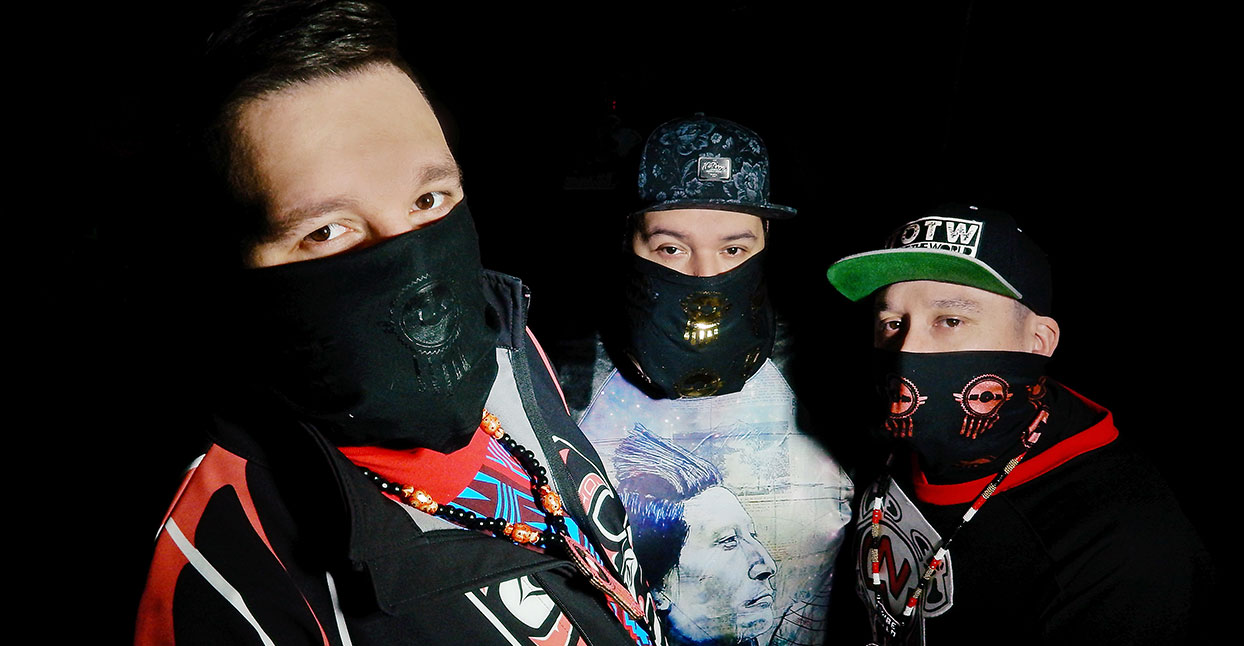 The relationship between black America and indigenous America is historically complex—their stories often intertwine, sometimes overlap, sometimes completely diverge. Freedmen, black people who were owned by the Five Civilized Tribes (Cherokee, Chickasaw, Choctaw, Creek and Seminole), have had a difficult time trying to prove their right to tribal membership. Between intermarriage, community interdependence (including some tribes who harbored escaped slaves), and a dense shared history of legal regulation by the federal government, some scholars are still sorting through the nuance.
One of the major threads running through this tangle of stories at the heart of the American experience is the need for communities who are impacted by varying levels of entrenched systemic racism and colonialism (and the legacies of poverty and state control that accompany them) to self-determine—to take back control of the portrayal of their images and the narrative of their realities. It's no wonder that hip-hop, a powerful oral history tradition in and of itself, has had such powerful resonance for many Native artists, regardless of their individual racial histories and tribal affinities. Here, we highlight some of the Native artists on Bandcamp who use hip-hop as their medium to say what they need to about who they are.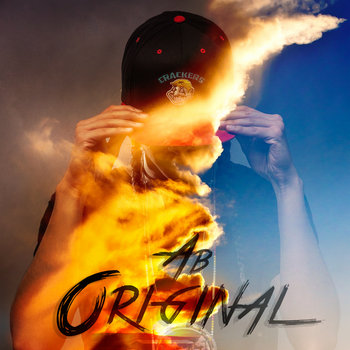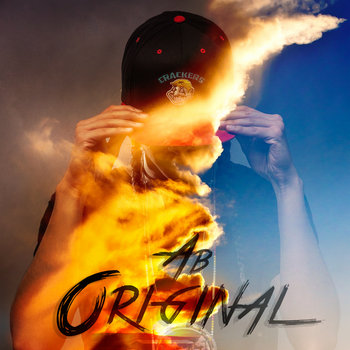 Sicangu Lakota rapper Frank Waln is from the Rosebud Reservation in South Dakota. He describes being collectively raised by women in one of the poorest reservations in the poorest counties of that state. Waln considers his upbringing a beautiful experience, because he had access to his language and culture, and his art emerged in response to living in a country "built upon the genocide of your people."
His own work aims to push back against the narrative of "society and government teaching us that our culture and language is something to be ashamed of," and he speaks of "flipping" that narrative. One of the songs Waln "flipped" was "What Makes The Red Man Red." As he explains, "I remember that song and scene in Peter Pan, watching it and how it portrayed us as animals, and savages and stupid. I remember seeing it as a Native child and thinking, 'That's not me, that's not anyone I love.'"
Waln is convinced his music can pave the road to a better future. "My ancestors survived genocide," he says. "That's part of my DNA, that strength and that resilience."
Akawui Riquelme, one of the showcased artists in Mundial Montreal's 2015 festival, is Chilean; his grandmother is Mapuche and his name comes from a First Nations Canadian song. He tells the story about how, when his dad first came to Canada, he heard the drum beat from a First Nations song on the radio. When he heard the chorus, "akawui," he said, 'When I have a male son, I will name him Akawui.'"
Akawui started his musical career alongside his dad, who was a busker in Montreal in the '80's. Akawui accompanied him, playing Andean rhythms and instruments, and he remembers being struck by the resemblance between First Nations rhythms across North and South America.
Akawui now participates in a drumming powwow group, and incorporates those beats into his own music. He notes, as well, that his music shares both his Latino immigrant side as well as the First Nations side, and that it's all part of the message he wants to share: "We really are all one. There is no division. If you are a nacionalista, you are a racist. You separate yourself from the other, then you got the whole thing wrong."
Canada's lauded A Tribe Called Red (2014 Juno for Breakthrough Group of the Year, 2013 Aboriginal Peoples Choice Music Awards), composed of DJ NDN (Ian Campeau), Bear Witness and DJ 2oolman (Tim Hill), was one of the first Native bands to break into the dance club with their innovative remixes of powwow music. In their seminal debut track, ATCR cooked up something called "powwow step," a sub-genre of electronic music they are now credited with inventing.
ATCR builds their music on living traditions, saying, "Powwow is still a very vibrant culture." Their music is augmented by Bear Witness's video collages, which take one-dimensional stereotypical racist images, and as he puts it, "deconstruct and put them back together into another story." This process reverses the indigenous portraits of the past, where his people, "were always being seen through the lens of the colonizers."
Their music is also informed by committed activism; DJ NDN led a successful campaign against the use of the term "redskin" by his hometown sports team (today, they're called the "Eagles"). And, as a band, ATCR carefully chose a name that also challenged the old colonial story. "We reflected that we were urban, but recognizable on the reservation," says Bear Witness "'Red' represents indigenous people of the world."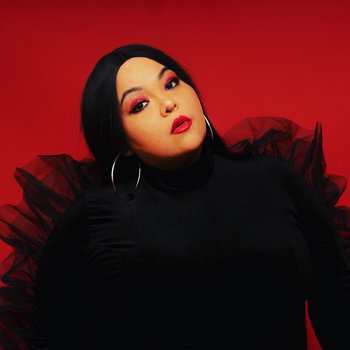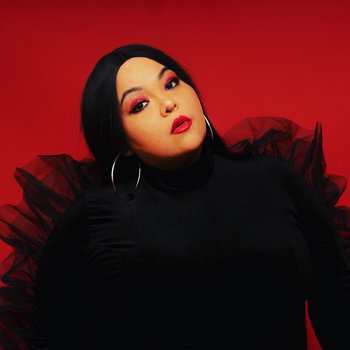 Jerilyn Webster, known as JB the First Lady, is a Vancouver-based Nuxalk First Nations artist who also has roots in Cayuga Six Nations. JB credits hip-hop as the vehicle through which she learned her language—her goal is to rap in her native tongue. "Our songs, our dances, our ceremonies, and our language comes from the land," she explains. "That's why land is very important to people here in Turtle Island. It's a direct link to our ancestors and to Creator."
For JB, hip-hop also became a way to share her people's history: "I talk about residential schools, I talk about suicide, I talk about missing and murdered indigenous women—which is a huge issue. There's 1,200 missing and murdered indigenous girls missing or murdered because of a racist system. We have not had proper follow-through for our women to create justice."
She also hopes her music can spur a shift back to the original matrilineal tradition of her people. She and her cousin Chief Rock, as part of Enter-Tribal, recorded the song "Sisterz" as a way to raise awareness about murdered indigenous women. She says those moments in the studio were, "A spiritual experience. The energies came in the room to witness what we were making."
Tall Paul, aka Paul Wenell, Jr., grew up in Minneapolis, without much exposure to his language and culture. When he found out that he needed to fulfill a language requirement at the University of Minnesota, where he was studying, he began to learn Anishinaabe. In the class, he learned a basic introduction to the language—but perhaps more importantly, he started learning about his culture, going to sweats with his teacher's community and learning the sweat lodge prayers and songs.
For his senior project, he integrated his new-found language into his hip-hop to create Prayer Song. He says he doesn't intentionally write about "Native stuff" most of the time, but he can't help but reference his heritage in his music. That heritage is now part of his personal family traditions, which he's following with his 8-year-old son. "We lay tobacco down in the morning to give thanks to the Creator—or God, whatever you want to call it—to start our day in a grateful mood," he says.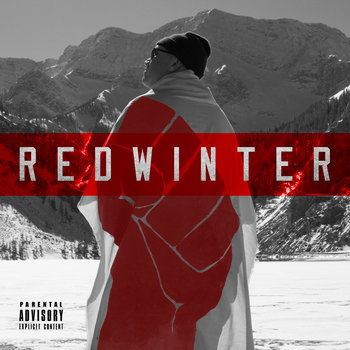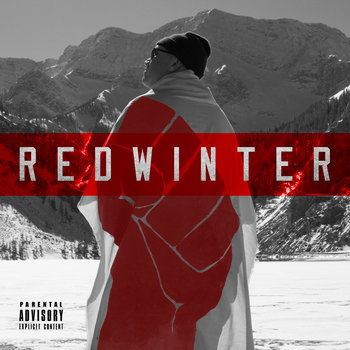 Four years ago, the Alberta-based artist Jeremiah Manitopyes, also known as Drezus, turned his life and his music around. He had grown up in Winnipeg where, as he explains, "It's really heavy—you can easily go down the wrong path. [There's a] heavy drug and gang scene, and I got caught up in that. I was pretty numbed out, and gravitated towards the street, and that whole idea about not giving an F." It finally came to a point—"the bottom"—where he knew he needed to choose a different path.
Fast-forward to 2015, when Drezus dominated Canada's Indigenous Awards, winning Best Rap/Hip-Hop CD and Indigenous Entertainer of the Year. He is humbled and pleased by the acclaim, saying, "My whole focus has shifted from being this guy that has to conquer other men and women to get where I want to be, to someone who wants to build with those same men and women as a community."
Drezus also shares that message in his live shows. He recalls doing a show in the city of Regina: "It's a Native hood called North Central. It's bad, full of gang violence, drugs—all of that. That's my homeland, so a lot of those kids are from the same places that I'm from. For my last song, I invited them to come onstage and do "War Path" with me. They were so happy to be on stage, just wildin' out."
He hopes moments like that can bring about lasting change, saying: "Who knows if they'll run with it or not? For Native people, fire is powerful, and it can be a good and bad thing. I am trying to light the fire within the people in a positive way. I'll just give them sparks, igniting that warrior spirit, sparking Native pride, inspiring my Native people."
—Catalina Maria Johnson