SCENE REPORT
Ten Bands Setting Iceland's Black Metal Scene Ablaze
By John Cobbett · October 12, 2017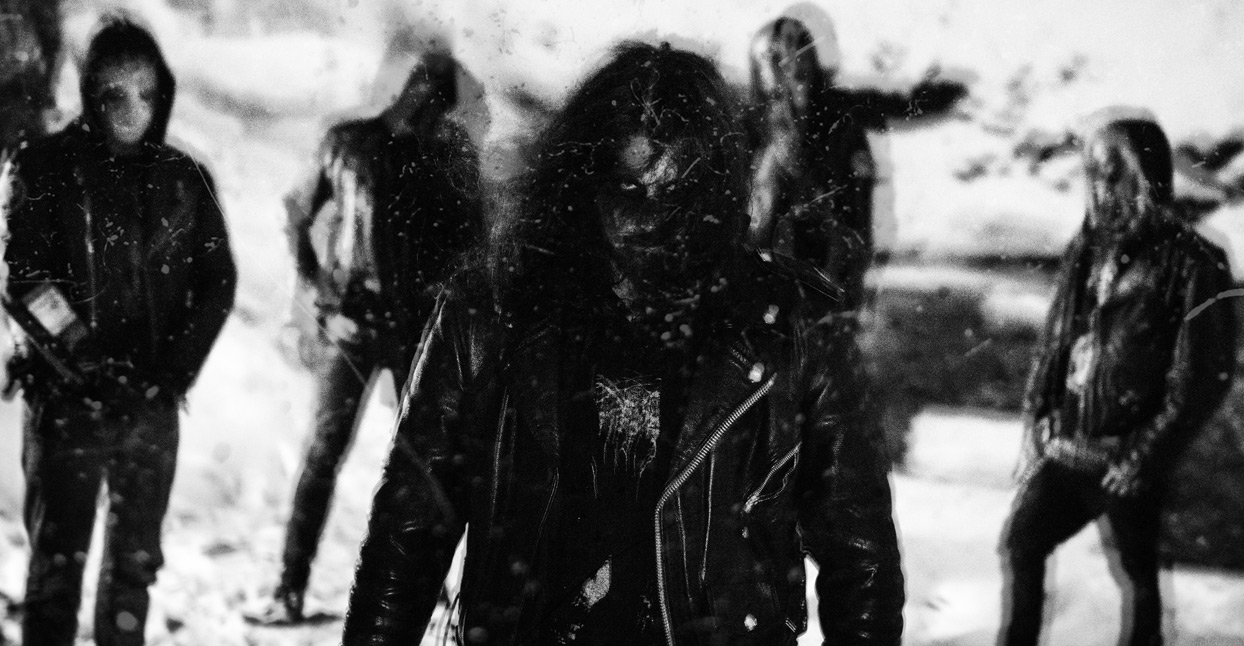 Reykjavík, Iceland has a population of approximately 200,000. Cities of comparable size in the U.S. include places like Grand Rapids, MI and Yonkers, NY, but, unlike Reykjavík, these towns have the advantage of proximity to major urban centers; Grand Rapids is between Chicago and Detroit, Yonkers is an hour north of Brooklyn. Reykjavík is an isolated, island city with no access to larger markets, surrounded to the south and west by the freezing North Atlantic, and to the east and north by the foreboding volcanic landscape of Iceland. It's not a stop on anyone's tour itinerary. It's not a target market of any kind.
Which means it's not the type of place you'd expect to spawn an internationally renowned black metal scene. For point of contrast: imagine a burgeoning movement coming from, say, Boise, ID, complete with festivals, labels, and close to a dozen bands achieving worldwide recognition. Just like any historically notable music movement, whether it's CBGB in the mid '70s or Seattle in the early '90s, the black metal explosion in Reykjavík is powered by a handful of dedicated individuals and an abundance of youthful energy and enthusiasm. It's not uncommon for a single active member of this community to be in three or four bands at a time, some while also running a record label, or a recording studio, or a festival, like the acclaimed Icelandic festivals Oration and Eistnaflug. It's clear that something very special is happening in Reykjavík.
Oration festival is the brainchild of Stephen Lockhart—a Dubliner who now resides in Reykjavík—who also runs Studio Emissary, where a great many Reykjavík bands have recorded. If that's not enough, he also has a solo project called Rebirth Of Nefast (under the alias Wann), and has done time in bands like Slidhr and Sinmara, and has done session work with Wormlust. The Vánagandr label, which also functions as a showcase for this scene, is run by members of Misþyrming and Naðra. It almost recalls, in both camaraderie and structure, Dischord Records in early-'80s D.C., run by members of Minor Threat and Fugazi.
But don't be lulled into a false sense of safety: this is real black metal and the bands aren't out to be nice—to the listener, or to each other. Reports of infighting may be exaggerated, but, as with similar black metal scenes in France, Norway, and other parts of the world, a certain amount of antagonism exists as a byproduct of the extreme nature of the music and its practitioners. The bands Myrk and Svartidauði, who are generally credited with starting the scene, had notoriously violent and bloody shows back in the early days of the mid '00s.
Perhaps this storm of excellent music is sparked by the confluence of a few factors: the smoldering psychosis at the heart of any credible black metal scene, the economic disaster in the late '00s, and maybe even the country's prominent volcanoes. Still, there is enough unity in the scene to hold a regular Úlfsmessa (or Wolf's Mass), an annual ritual conducted by a combination of four or more participating bands, involving fire, blood, mud, rotting meat, broken glass, hoods, robes, chanting, and, of course, black metal.
H.V Lyngdal, the main operative behind Wormlust, has been active in the Icelandic black metal scene since the early days. There was once a band known as Myrk, now long lost, who are said to have been instrumental in the development of the scene in Reykjavík. Their chaotic and bloody shows have passed into legend, but Lyngdal was there, as a member of the fabled Myrk. Wormlust has been his project, along with drummer Bjarni Einarsson (also of Slidhr and Sinmara) since 2006, which is pretty far back for such a young scene. The time invested has paid off, as Wormlust's sonic psychosis is as finely tuned as it is fully fledged. Twisting and spiraling into complete chaos at times, Wormlust somehow manage to cast a spell of chaos and madness without sacrificing attention to detail. Like a demented watchmaker on mushrooms, Lyngdal conjures a psychedelic brew of ritualistic lunacy on The Feral Wisdom, Wormlust's first and phenomenal full-length LP.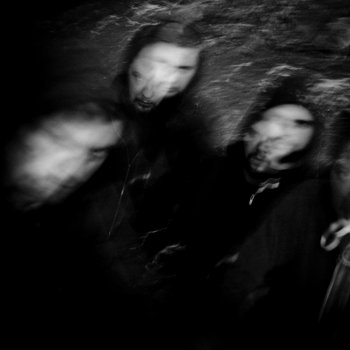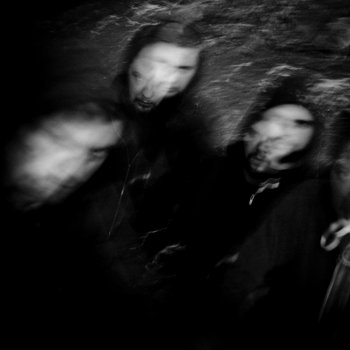 Merch for this release:
Compact Disc (CD), Vinyl LP, T-Shirt/Apparel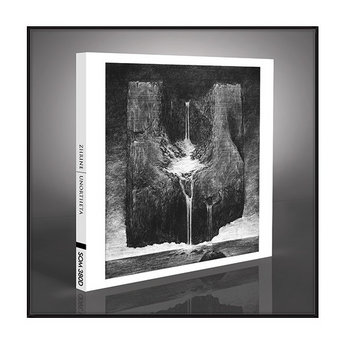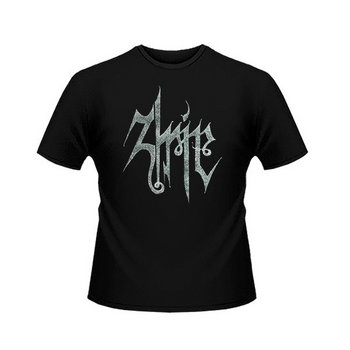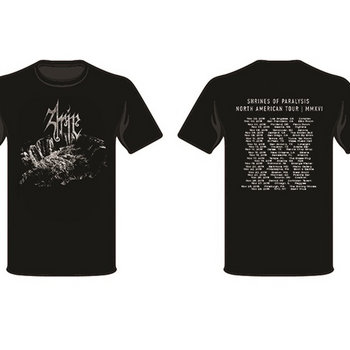 Relative newcomers Zhrine first netted attention with their superb 2016 LP Unortheta. Formerly known as Gone Postal, Zhrine followed a similar path as bands like Immortal and Darkthrone; from death metal to black metal, drawn by the enveloping zeitgeist of their exploding local scene. Their sound owes less to Bathory than it does to Sigur Rós with their epic, sweeping arrangements; quiet ambience builds to dissonant yet shimmering crescendos. As with much of the best black metal, this is music that seems to reflect the geographical environment of its creators. Zhrine paint a vivid landscape with their music; the harsh beauty, the endless dark of winter, and the maddening insomnia of the Icelandic midnight sun.
Misþyrming, Hof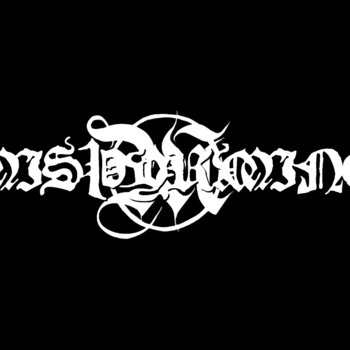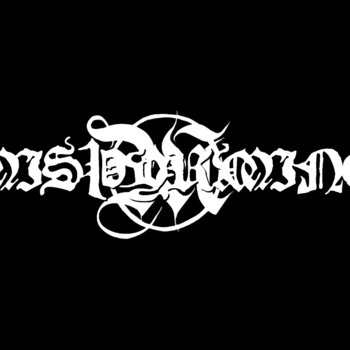 With a band name that roughly translates to "abuse" or "mistreatment," Misþyrming got started in 2013, as a solo project by guitarist/vocalist D.G., a key operative in the Icelandic scene. He not only heads up Misþyrming, but plays in Naðra and runs the crucial Vánagandr record label, along with co-conspirator T.I. (aka Tómas Ísdal, who also plays in Misþyrming and Naðra). Seeking to play live shows, D.G. eventually called on his fellows in Naðra—some of whom also play in Carpe Noctem—to help flesh out the group's live line-up. Their 2015 full-length Söngvar elds og óreiðu put them on the international map, making several year-end lists and enabling them to cross the Atlantic and play mainland Europe for the first time. In 2016, they were named as one of three co-curators of the distinguished Roadburn Festival, where they participated in the infamous Úlfsmessa along with fellow Icelanders Naðra, NYIÞ, and Grafir. In 2017, they released a split with Reykjavík peers Sinmara, and the track "Hof" is their contribution, fading in with militaristic palm-muted chugs and snare rolls, only to explode into dissonant fury as soon as the master fader reaches unity.
Merch for this release:
Compact Disc (CD)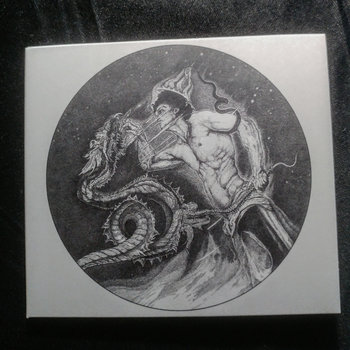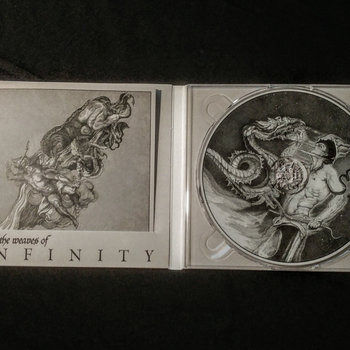 Operating under the name Chao from 2009 to 2014, mastermind Ólafur Guðjónsson and company rechristened their brainchild Sinmara in 2013, signaling a deeper and more layered exploration of the cosmic horrors lurking behind the mundane facade known as reality. As with most of the Reykjavík cult, they share band members with many of the other major acts, such as Svartidauði, Slidhr, and Almyrkvi. Their 2014 opus Aphotic Womb was among a number of key releases around this time that heralded the arrival of Iceland as a major player on the worldwide black metal stage. Following up with their crucial split with Misþyrming and a tour of mainland Europe, Sinmara has established themselves as an essential feature of Iceland's metal landscape. Their new EP Within The Waves of Infinity storms the heavens with some proper black metal, balancing Reykjavík's signature haze of dissonance with the kind of windswept full moon mysticism that wouldn't sound out of place on Ulver's first LP.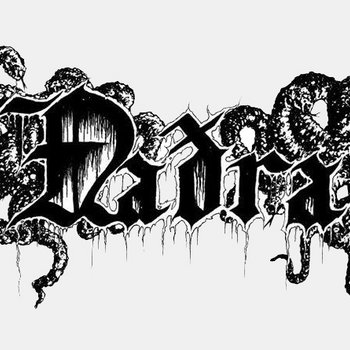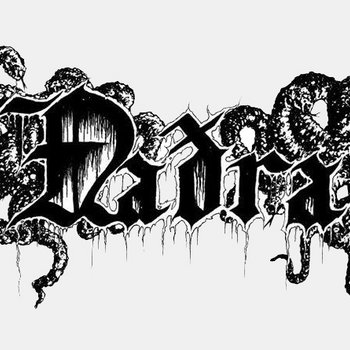 Another major player in the Reykjavík scene, Naðra was formed by vocalist Ö and guitarist T.Í., both of whom take part in various other notable Icelandic bands. Ö plays guitar in Misþyrming and DSBM black/doom outfit 〇 (with T.Í. on drums), while T.Í. is somewhat of a one-man army, playing guitar for Misþyrming, Carpe Noctem, and blackened punk outfit Grafir. Somehow, he also finds time to co-run the essential Vánagandr label with Naðra's other guitarist D.G. Musically, Naðra's approach is somewhat earthier and less dissonant than their Icelandic brethren. One is almost reminded of Norse bands Kvist or Fleurety, as compared to Svartidauði's corresponding Mayhem or Satyricon in the early '90s. The unmistakeable vocals of Ö take center stage here, with impassioned howling and growling adding a sense of fierce melancholy to the fray. Naðra aren't shy about unleashing an emotive guitar solo from time to time, which further enhances the stirring effect of Naðra's contribution to the Icelandic canon.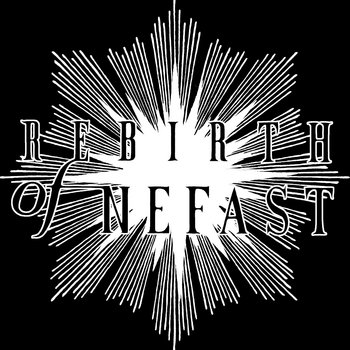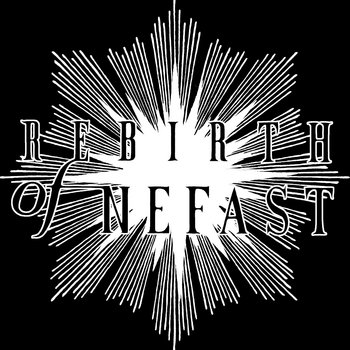 Merch for this release:
Compact Disc (CD), T-Shirt/Apparel, Vinyl LP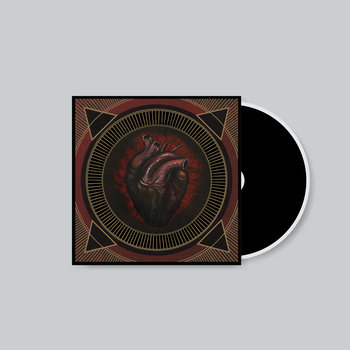 Wann plays everything in Rebirth of Nefast, save for drums, which are performed by Bjarni from Wormlust/Sinmara/Slidhr—at least until recently, when Wann took the stage at the head of a full live band at the 2016 Oration festival for Rebirth's first ever live performance. Wann, aka Stephen Lockhart, is originally from Ireland, along with the aforementioned Bjarni. In fact, there is a bit of an Ireland/Iceland connection through Lockhart and the core of Slidhr, who are all from Ireland. Lockhart landed on Iceland in 2007, and has since played a key role as head engineer at Studio Emissary. (His role as co-producer and engineer of Svartidauði's seminal Flesh Cathedral cannot be overstated.) From there, he went on to record the lion's share of important Icelandic metal releases. Of course, like most key operatives in this scene, Lockhart plays in more than just one band: he also provides live guitar to Slidhr, and until recently, bass for Sinmara. Rebirth of Nefast's long-awaited debut LP Tabernaculum is a bit of a masterpiece, weaving together all the malevolent atmosphere and majesty of Reykjavík's finest works, and topping it off with a curious brand of off-kilter catchiness, and some wickedly inventive sonic choices. A truly terrifying pleasure to experience.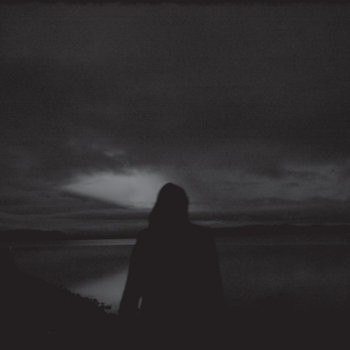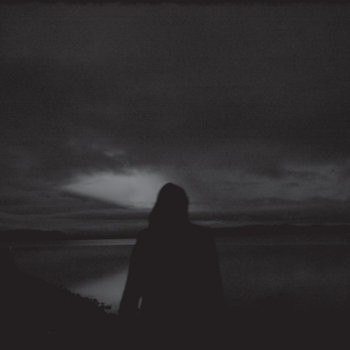 From the mind of Sinmara guitarist Garðar S. Jónsson comes Almyrkvi. Like some cosmic organic plasma that was jolted into an undead state by a primordial blast of lightning, Almyrkvi lurches to life, floats into orbit, and meets its doom at the hands of a lovecraftian monstrosity in the remote depths of a stygian black hole. Cosmic horror meets blackened doom, and a touch of industrial that may be familiar to fans of Blut Aus Nord's more electronic work. Yet another band that started as a solo project, Almyrkvi (which translates roughly to "solar eclipse") played their first show at Oration fest in 2016. By all reports it was an amazing and bewildering performance.
Filthy, crushing nihilism is the stock and trade of Mannveira (or "man-virus"), who operate from the premise that humanity is a disease. Not esoteric, cosmic, or mystical, Mannveira are a force of pure destructive malice, a blunt instrument of musical violence devoid of polish or subtlety. If the Reykjavík scene was CBGB in the mid-'70s, Mannveira would be the Dead Boys. Formed in 2010 by vocalist/guitarist/bassist Illugi, the band was fleshed out with a full membership in 2015. Unlike many other bands on this list, Mannveira don't draw too heavily from the by-now-familiar tight circle of musicians, with the notable exception of guitarist Örlygur, aka Ö of Naðra and 〇. Illugi chose instead to cull members from Naught, a primitive doom/sludge monster from the rural Icelandic town of Akureyri, and yet another excellent Reykjavík band, Draugsól. First and foremost, the listener is confronted by the utterly infuriated vocals of Illugi. The lack of reverb is notable, as are the ratty-sounding guitars and a superbly tough-sounding drum production. The closing track "Vítiskvalir Vitundar," off their debut EP Von Er Eitur, is a perfect, spine-chilling conclusion to this wonderfully hideous recording.
Although not a metal band by any definition, the mysterious entity known as NYIÞ is a key component—maybe the spiritual heart—of the scene in Reykjavík. They certainly play an important role at Iceland's festivals, and recently at Roadburn 2016, setting the tone by embodying the dark, mystical yearnings of black metal, just without the metal. They accomplish this with droning strings and horns, eerie organs, tribal percussion, and unearthly noises of all sorts. Their longform, ambient performances seem mostly improvised, and the few recordings that exist were captured live at undisclosed locations. By all accounts, NYIÞ must be seen to be believed; their live shows are legendary. Witnesses describe a transcendent ritual complete with fire, bones, candles, incense, and ceremonial offerings. NYIÞ is central to the Úlfsmessa ritual, serving as the foundation for the uncanny proceedings. Any trip to Iceland would be well-planned to coincide with one of NYIÞ's live ceremonies, and the same can be said for any of the bands on this list.
—John Cobbett