SCENE REPORT
The Crests and Dips of the Hudson Valley Scene
By Robert Rubsam · February 16, 2018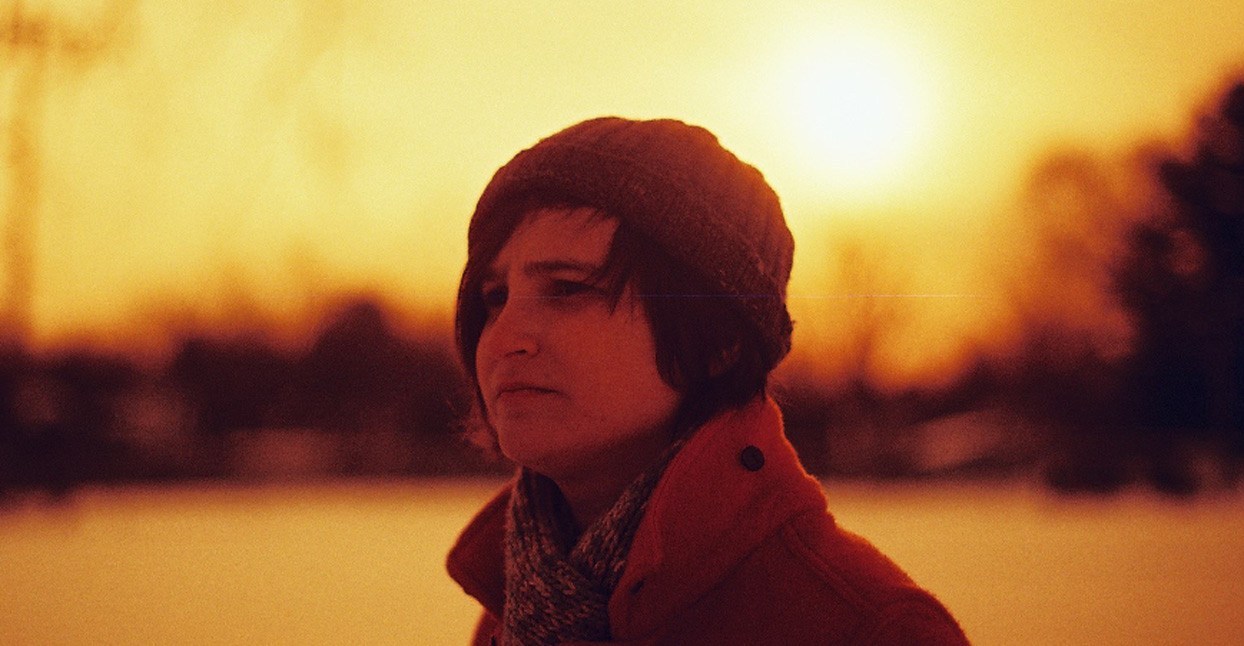 There are, in a sense, several Hudson Valleys: the geographic fault which guides the river from Albany down to New York City, home to about 850,000 people; the weekender's paradise of AirBnbs, farmer's markets, and penned-in, post-rural nature; and the dream one projected in films like Dirty Dancing or the enduring cultural memory of Woodstock, a place created exclusively for self-discovery and -release. As a flier for Hudson's Basilica Soundscape festival recently put it: ESCAPE EXISTENCE. VISIT HUDSON.
Somewhere in the middle of all of this, one of the country's quietest but most exciting music scenes has been cresting and dipping, cresting and dipping, for the better part of twenty years. A mix of crusty locals and artsy transplants stretching the 60-odd miles from Beacon up to Hudson have turned the area's basements, living rooms, and bars into a place where '90s pop-rock and grainy lo-fi can meet and catch up. Going out to a show means standing beside punk lifers and college kids, mall goths and hippies. People dig in here, whether putting down roots or insisting that they will keep wearing their keys on a carabiner five years after it went out of style. It's more than a bit absurd, and it's just how it is.
Sammi Niss is in a unique position to judge it all. Back in 2004, she co-founded the legendary local band Frankie and His Fingers with scene mainstay Frank McGinnis, dropping out of college to make a go of it. Originally from Connecticut, Niss has been living in the region for over a decade, with an outsider's eye and a local's verve. By sticking around and keeping at it, she has become one of the cornerstones of the current scene, drumming with the Woodstock-based Battle Ave and McGinnis's new band American Film History, as well as transplants like Laura Stevenson and Matt Pond PA.
Niss recently took her role a step further, launching SubFamily, a DIY, artist-owned label, with her friends. "We all have completely finished records," she said to me, "so why don't we put them out ourselves and try to help each other out?" Each member of the label, from Niss and McGinnis to Battle Ave's Jesse Alexander and John Burdick of the Sweet Clementines, pitches in as best they can, meeting up several times a month to plan out release schedules, work on press, and float ideas for the future. Theirs is not the region's first local label: for the last decade or so, the Conor Oberst-associated Team Love has operated out of New Paltz, breaking artists like the Felice Brothers nationally, while others, like Fat Cat and Woodsist, have moved up the valley as NYC rents grew increasingly intolerable. But it is probably the first to focus exclusively on the region, planned and owned by "people from around here," focusing on musicians who might, like too many before them, slip through the cracks.
In the years before Niss and McGinnis decamped back to the Hudson Valley, there was an active metalcore and emo scene that thrived at dive bars and house shows, serving as a launching pad for Coheed and Cambria before fading away without a trace. As Frankie and His Fingers began to sell out off-hours venues like Kingston's Muddy Cup and attract major label attention, the scene got heavier and weirder, with more Christian hardcore but also a lot of straight pop-punk, playing in high school gymnasiums, Elks Lodges, and the few pay-to-pay clubs that figured they could rip kids off if they couldn't sell them any beer. But that, too, had to pass, and around the time of the first Obama administration, the options started to decline, with micro-scenes at the local liberal arts colleges but not much in the way of community.
Over the past decade some things have ebbed while others continue to flow. Some bars that used to host shows don't anymore; others, like BSP in Kingston, pull in national artists and local crowds every week. The Chance, a pay-to-play monstrosity and Poughkeepsie landmark, still remains in business by catering to the region's angriest teenagers. Helsinki Hudson caters to the older crowd, favoring folk and jazz. The world-class Bearsville Theater seems intent on booking exclusively for that crossover jam band /EDM crowd, while Woodstock's Colony, a former hotel and way-station, has been booking shows with Mike Campbell, also known as Laura Stevenson's bassist. Even historic theaters like Kingston's UPAC and the Bardavon in Poughkeepsie have recently undergone extensive renovations to appeal to a new generation of fans.
Meanwhile, emo-leaning bands like Quarterbacks and Diet Cig pack house shows, build hype and cycle out every four years, a dynamic that will be familiar to anyone who has stuck around too long in any college town. Whatever the hype, however, they're really more the exception than the rule.
If you've known one another for a decade and will keep colliding for a decade more, it's hard to cut people out or leave them adrift. People help one another out, record each other's records, put on shows for their friends and anyone else who will listen, even if it seems like no one is. "Who's going to sign an unknown artist that has never played live?" Niss asks. "But I have a pool of friends and people I know who will help me spread the word. That's pretty much what it's about."
Lifers: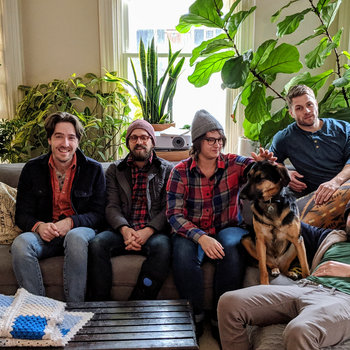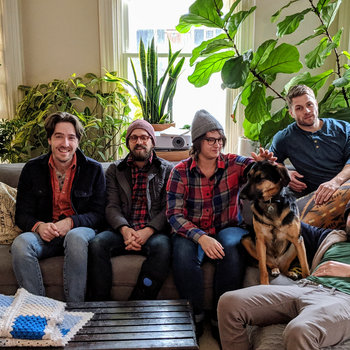 Merch for this release:
Compact Disc (CD), Cassette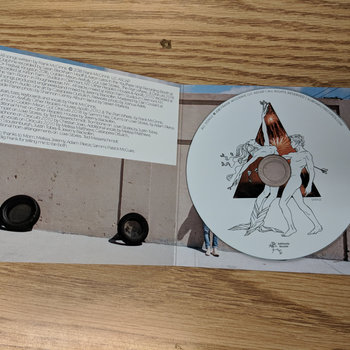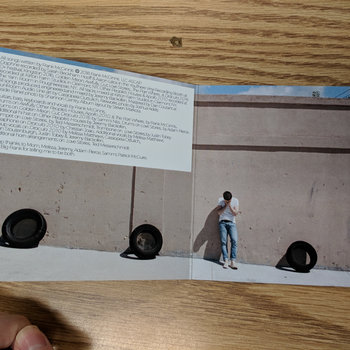 Frank McGinnis is the sort of scene legend who you might not know, but who probably knows you. Starting in the early '00s with Frankie and His Fingers, McGinnis has brought his tireless tunes to just about every venue, bar, village green and high school gymnasium in the area. On this spring's Be content with your light, child. he indulges in his biggest rock moves yet, an album of anthems and ballads that combine midcult touchstones like the Gin Blossoms with bittersweet ruminations on frustration and failure. Expect at least five melodies (per song) that you'll find yourself humming for weeks on end.
Merch for this release:
Cassette
Jesse Alexander is a true scene lifer – he and Frank McGinnis attended Poughkeepsie's Oakwood Friends School together around the turn of the Millennium. Alexander seems to be waiting for popular trends to catch up with him. His compositions of wobbly synthesizers, garbled vocals, and clear-eyed melody recall outré acts like Frog Eyes as much as they do music that will catch on in five years. Battle Ave often feels like a hub, a place where things that feel familiar are captured and distorted until you no longer know what to make of them.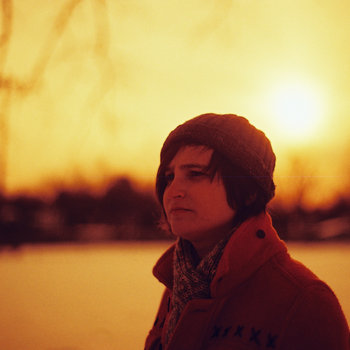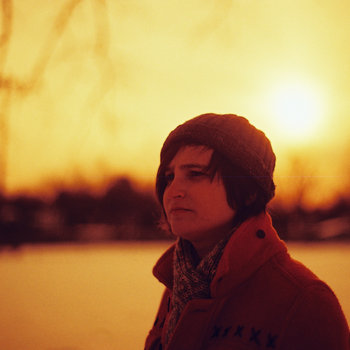 Merch for this release:
Compact Disc (CD), Cassette
Sammi Niss began recording her own music as a child, overdubbing music from boombox to boombox to make "really crazy-sounding songs." Barring the release of any of those recordings, Niss will release her first full-length solo album, Words Escape, this spring. It is a wonderful, luminous record, reminiscent of early Owen in its juxtaposition of languorous acoustics and pounding drums. Written and recorded around her diagnosis with and treatment for stage IV non-Hopkins lymphoma, Words Escape is years in the making, the sound of a musician more used to crouching at the back of the stage then standing alone before a crowd.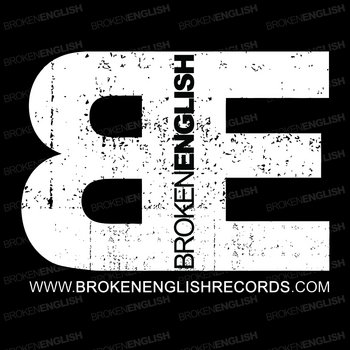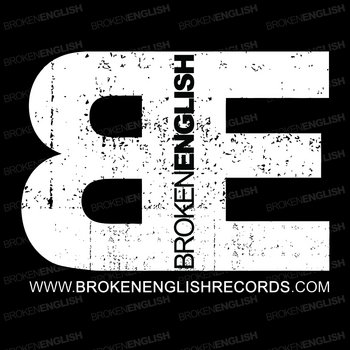 With their mix of Uncle Tupelo-style alt-country and Midwest punk, Nightmares for a Week have been one of the best local live bands for close to a decade. If many of the bands here strike you as a tad weird, take refuge in Bill Manley's heartland punk, with its emphasis on beery choruses and pounding drums. 2013's Civilian War found the band tackling a life where music is, at best, a sideline on songs like "Red Eyes," full of call-and-response vocals and twangy bridges. Though lately sidelined by personal and professional obligations, NFAW survives in hibernation, with new music planned for 2018.
Young Blood: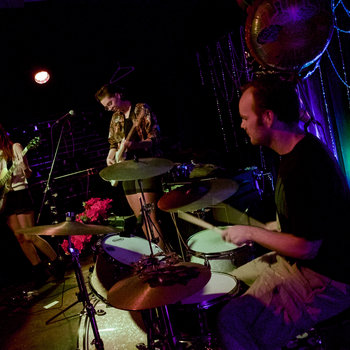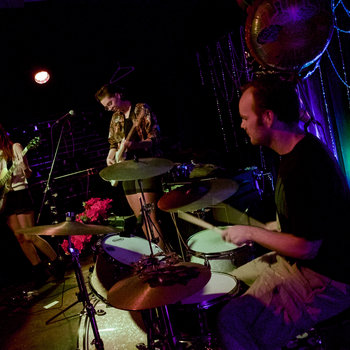 Merch for this release:
Cassette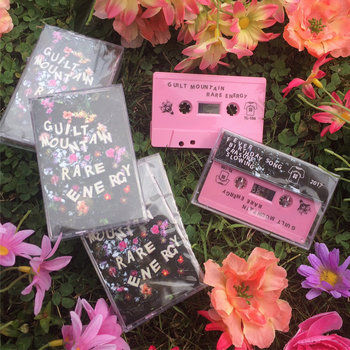 This fuzz-pop trio put out an EP last August on Team Love, four songs in a little under 9 minutes. With more than a little lo-fi verve, Kate Larson and Co. apply Slumberland aesthetics to the kind of music you might have heard rumbling through the floor during a house show, all forthright expression and a cymbal-heavy mix.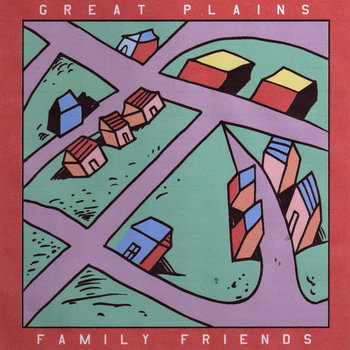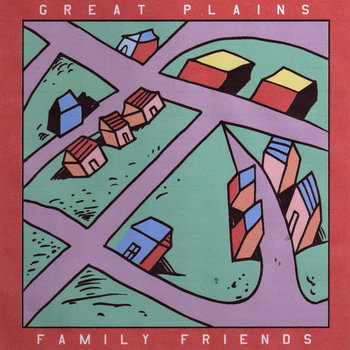 Channeling the kind of dissonant slowcore you used to hear on college radio, Great Plains sound more than a little like Slint if David Pajo occasionally picked up the banjo. Floating doomy vocals above deliberate guitar strums, it's the sort of music where you can practically hear feet hovering expectantly above distortion pedals. While most other local bands maintain at least a patina of accessibility, GP seem like the kind of thing you might stumble across after taking a wrong turn onto a strange road. In which case: turn around.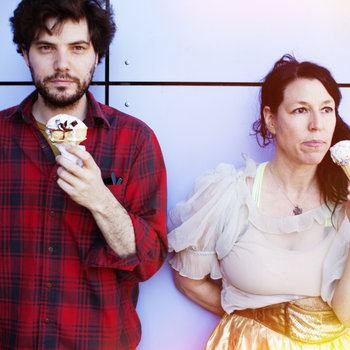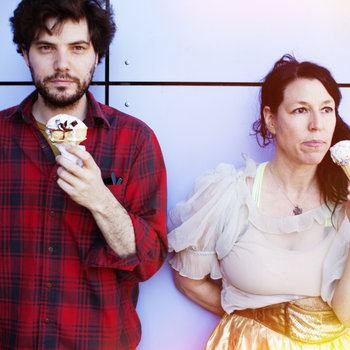 Another one from Team Love, this dreampop act prefers a chopped-and-screwed treatment of more straightforward tropes. Passing Falana's voice through samplers and employing guitars for their towering drone, the result is something like a bedroom musician given the keys to a cathedral. Recommended if you ever wished Siouxsie Sioux did vocals for a Coil album.
Transplants: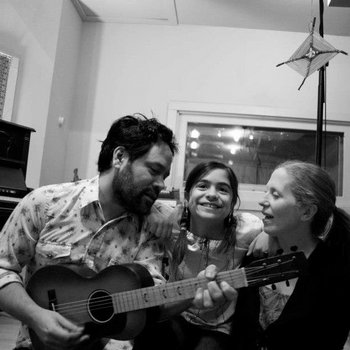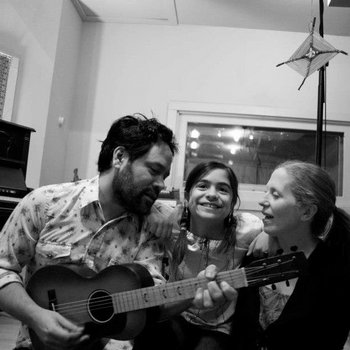 Daniel and Elizabeth have been Woodstock residents for years now, forming close connections to both the old guard – they were often present at Levon Helm's legendary Midnight Rambles – and the new. They're up to other things now, raising their kids and working – Daniel as the guitarist in Levon's daughter Amy's band, Elizabeth as an elementary school teacher and acclaimed children's musician for Smithsonian Folkways. But with music this good, you have to hope.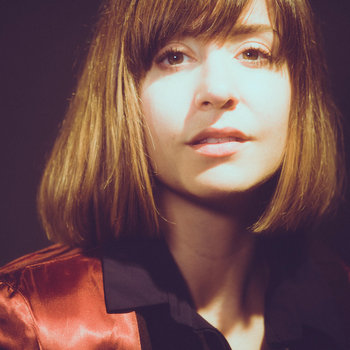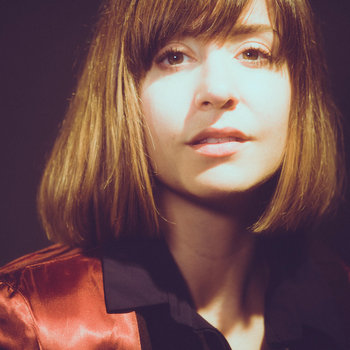 Merch for this release:
Vinyl LP, Compact Disc (CD)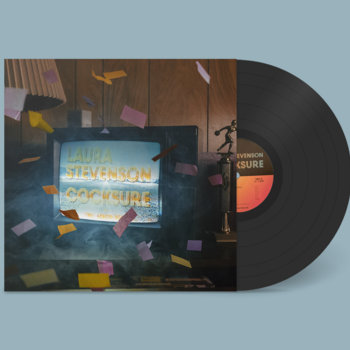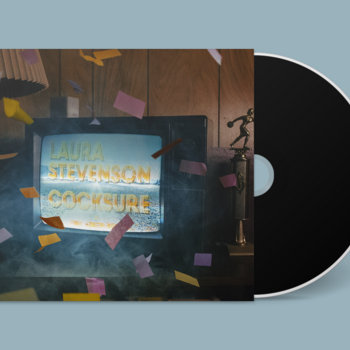 Though long identified as a Long Island punk, Stevenson and her band have been mid-Hudson residents since touring wrapped up in 2014. She wrote her last album, Cocksure, in the attic of a house in the Rondout-straddling town of Rosendale, one of the only places in the area with both a restored historic train trestle and a Tibetan clothing store. Being a local around here has always been something of a fraught concept but with Niss as a drummer, a stake in booking the reopened Colony, and a down-payment on a house, the title is hers if she's interested.
This feels like a strange choice, given that as of 2018 Matt Pond has officially dropped the PA, and has been unsure of what comes next. But it's appropriate: Pond runs a label out of his house, played his 'farewell' tour with a band of local musicians, and even has a devoted 'Kingstonian' page on his website.  And besides, what artist on this list hasn't broken up, or at least taken a break, at one time or another? If nothing else, know that commitment, not consistency or even success, is what defines a Hudson Valley band, local or no.
-Robert Rubsam