SCENE REPORT
Honolulu's Honest, Diverse DIY Scene
By Mariana Timony · May 24, 2017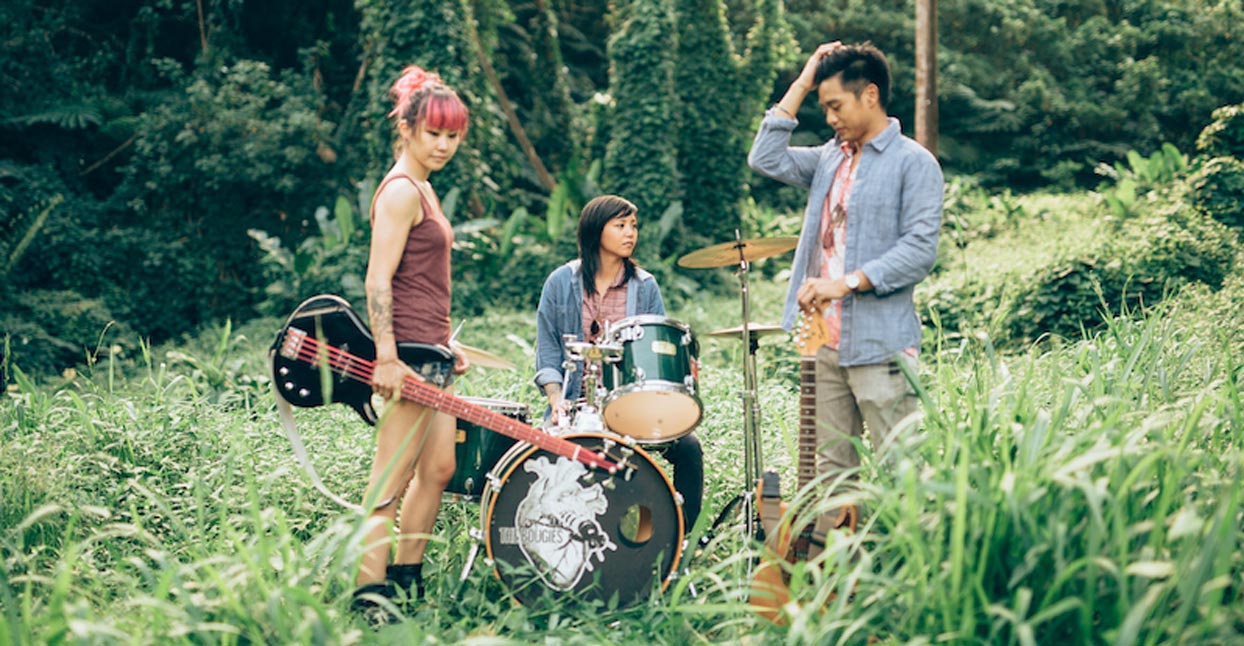 It's a warm Friday night in Honolulu's Chinatown, and local punk band Smoke Free Armstrong are playing their final show to a packed crowd at the Downbeat Lounge, a venue that, in recent years, has been ground zero for the city's DIY punk scene. Between songs, guitarist and singer Steve Tanji grabs the mic to offer a sincere tribute. "I just want to thank you guys, from the bottom of my heart, for letting us play for you," he says. The crowd of kids gathered in front of the stage cheer in response. "We've been playing for two years, and I want to thank you all for coming out and supporting the scene."
There is a certain poignancy to Tanji's words. By the usual musical standards, two years isn't a long time for a band to exist—but, in Honolulu, it's rare to find bands who last more than a few months, let alone years. Being a punk band in Honolulu is a lot more challenging than it would be on the mainland. First of all, there's the location—"literally in the middle of nowhere," says longtime promoter Jason Miller, who has been booking shows in Honolulu since the mid '90s, and currently books under the name 808shows/Hawaii Express. "It's so much [money] up front just to get somewhere for exposure. People can go on tours, but they're not able to do it every summer, or during spring break. They can't just jump in the van."
Other problems: Hawaii is by nature a transient place. People come and go from the islands constantly, making it difficult to sustain a musical project for a long period of time. The state has an extraordinarily high cost of living, on par with that of the Bay Area or New York City, but with a far smaller population, and musicians need to hold down two or three jobs just to scrape by. Instruments and amps are more expensive because everything is imported—and forget about PA systems. Nobody owns property and basements are non-existent, so practice spaces are difficult to find and pricey to rent.
As far as places to play, there are currently no DIY venues on the island, and even if there were, the owners would still have to contend with the strange-but-true fact that sound travels farther in moist air than in dry air, making noise complaints inevitable, and house shows nearly impossible in Hawaii's tropical climate. Generator shows in skate parks and on the beaches occasionally happen, but they can be stressful to execute—especially when it suddenly starts to rain, as it often does in Hawaii. To say nothing of the fact that the laid-back nature of Hawaiian culture isn't exactly the most amenable to punk rock.
Yet, despite everything stacked against it, Honolulu currently boasts a thriving, lively DIY scene, marked by a rare camaraderie and a heartfelt dedication to the community that's infectious—a punk rock Aloha spirit that's evident all around.
The Smoke Free Armstrong show was put together by Rawb Cunningham and Jhune Liwanag of Failed Orbit, a record label and booking organization who have built a reputation for bringing over mainland bands on a regular basis to play shows with local groups (often at Downbeat Lounge as well as another downtown Honolulu venue, Hawaiian Brian's). Also on the bill that night were Rotten Blossom, an exciting teenage riot grrrl band, Cunningham's own band Poncho, pop-punk group T.V. Microwave, and Wisconsin band Tenement, who Failed Orbit have flown to the island to headline the whole shebang. They've spent the last few months hosting fundraising shows to cover the band's airfare. (During Tenement's stay, the band also played Hawaiian Brian's with more local bands: The Bougies, Earl Grey, Feeble, and Strangers with Kandy.)
This is Failed Orbit's M.O.: invite a mainland band to play a few shows in Hawaii, offer to cover full or partial airfare, provide transportation and a place to sleep, and host fundraiser shows leading up to the event so that everyone has a good time, and nobody goes (completely) broke. Their model is based on love rather than commerce. "We never came into this as a business," explains Liwanag. "We were just people who wanted to help punk bands. No one was bringing the bands out that we wanted to see. We don't make money off of these shows personally, but the money that we do make helps fund more shows in the future."
"I usually try to frame it to bands as like a subsidized trip to Hawaii," says Cunningham. "All they have to do is cover the other half of their plane ticket, which can be less than $300. As long as we get them a free place to stay and transportation, that saves them a lot of money. Very few bands agree to it because they probably think it's too good to be true. They don't think that we're real."
Bands that have taken Cunningham up on his offer include Peach Kelli Pop and Benny the Jet Rodriguez (both from L.A.), Audacity (from Fullerton, California), Blowout (from Portland, Oregon), and Winter Break (from southern California). (The West Coast connection is an outgrowth of Cunningham and Liwanag's friendship with Aaron Kovacs of Lauren Records.) Failed Orbit's most successful show to date was headlined by New Jersey's Screaming Females, who played The Manifest, a coffee shop and bar a few doors down from Downbeat on Hotel Street in Chinatown.
Punk shows have been taking place in Hawaii for decades, but aside from a period in the '90s when concert and festival promoter Goldenvoice operated a satellite office in the state, there haven't been many small- to mid-level mainland bands touring the island on a regular basis for many years. Failed Orbit has been essential in changing that. "Rawb and Jhune are key," says Micah McDermott, a 23-year-old promoter and musician who plays in a few hardcore bands in Honolulu. "Before, Hawaii was lucky if we could get one mainland band every couple of years. Now, it's every couple of months. People get interested in the band just because of the fact that they're coming here. I have no idea how Screaming Females might do on the mainland, but there's no way it was as good as it was here. It was crazy—there were people everywhere!"
Josh Hancock is the owner of Downbeat Lounge, and has been a mainstay of Honolulu's punk scene for 20 years. His own bands, The 86 List and Black Square, toured extensively in the '00s, and he was also part of a community non-profit called Unity Crayons that would host fundraising shows for charity at local coffee houses (which is where Cunningham and Liwanag found inspiration for Failed Orbit's model). Aside from serving as an informal mentor for Failed Orbit, Hancock helps to mitigate the lack of DIY spaces by offering up Downbeat to smaller promoters, as do other local venues, so that local bands will have places to play on a regular basis. "Thank goodness we have promoters like Failed Orbit and Hawaii Express, because they take the initiative and the risk to fly a band out here," Hancock says. "It's those kind of people who really keep it going. As long as we have people like that, our scene will continue to be healthy and proliferate."
But even without the new influx of mainland bands, Honolulu's current DIY scene is distinguished by a certain esprit de corps not found elsewhere. Promoters will promote one another's events. Venues will let one another know if a touring band is looking for a second or third place to play. Radius clauses are almost unheard of, and the bands themselves are not snobbish about who they will and won't play with. The island is far too small for its scene to become either as segregated or homogenous as those in mainland cities. At any given show, it's not uncommon to see a pop-punk band playing with an emo band that is supporting a ska band, with a metal band topping the bill. Playing a certain style of music because it's trendy isn't something that happens in this scene. In Honolulu, "people are a lot more honest about the kind of music they want to play," says Cunningham. "There's only a few hardcore bands here, but they do it not because it's the way to get popular in music—they do it because they love hardcore. Other bands do what feels right to them. Everyone has something different to offer."
"People get involved in the scene and, if they have musical abilities, they'll say, 'Hey we should start this kind of a band, there isn't that kind of a band here,'" agrees Hancock. "It allows bands to have that unique monopoly on a genre or style, but it never comes out of competitiveness or ego. It's more because they want it to exist."
That crossing of genres extends to the crowds themselves, as Hancock recalls while describing a show put on by Jason Miller at Downbeat. "At last week's Old Firm Casuals show, there were hardcore kids hardcore dancing in the pit while there were pop-punk kids dancing and pogoing around, and old-timer punk rocker guys that probably were teenagers in the early '80s," he says. "In Hawaii, you have a big mix of people who are just stoked a band's here.
"That's what makes Hawaii special," he continues. "That kind of camaraderie between bands and promoters and venue spaces. There isn't the cliquey-ness that other cities might experience. That's how a community should be, and to see a music community that has the potential to be more stratified is refreshing. It's an idealistic idea I've always hoped for in a scene, and it's one that exists here. There's a little bit of everything, and everyone is welcome."
Everyone I speak to agrees that the economic "Hawaii Hustle" is a grind unique to the islands, and no one is surprised when people choose to seek their fortunes on the mainland. Even though their future ambitions for Failed Orbit include pressing vinyl, booking tours for Hawaiian bands in places like Indonesia, and generally getting the word out about their local bands, Cunningham and Liwanag aren't immune to island frustrations. "Jhune and I have talked about moving several times, to anywhere cheaper than Hawaii," says Cunningham. "But we also love Hawaii. We're both born and raised here. I'm part Hawaiian, so I have family that goes back to literally when people first settled here. It feels weird to think about leaving."
Liwanag puts it in punk terms: "Part of the reason I like doing Failed Orbit is because it feels like an act of protest, in the sense that the people who are moving here and are buying property are millionaires who want take this island for their own. We were born here, and we grew up here, and it's not fair for us to be the ones getting pushed out. We want to show that we don't need to move in order to do the things that we want to do, and we're not going to move because we're getting pushed out."
Below, you'll find a list of some of the current Honolulu bands carrying the torch of DIY punk from the Pacific. They're diverse, they're enthusiastic, and they're probably playing in Chinatown tonight. If you're a band on your way to tour Australia or Japan, consider stopping over in Honolulu for a few shows in what is truly a singular punk rock paradise.
The youthful Rotten Blossom are one of the most buzzed-about bands in Honolulu, and with even a cursory listen, it's easy to hear why. They're unapologetically indebted to '90s punk—on debut full-length Get Lict, they blast through minute-long songs played breathlessly fast with angst, grit, and plenty of punch. There's a straight line from Bikini Kill playing an alley in Honolulu's Chinatown to Rotten Blossom's cover of "Suck My Left One."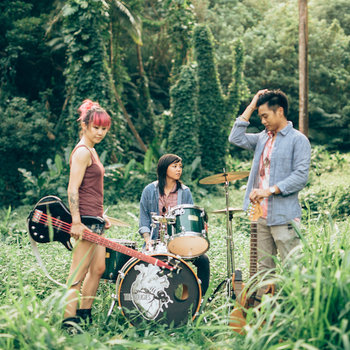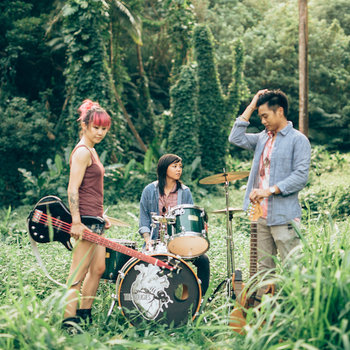 "If the Strokes played in Hawaii, the Bougies would open for them," says Cunningham of this relatively long-running trio. The Bougies split the difference between early '00s New York indie with a little Modest Mouse thrown in for good measure.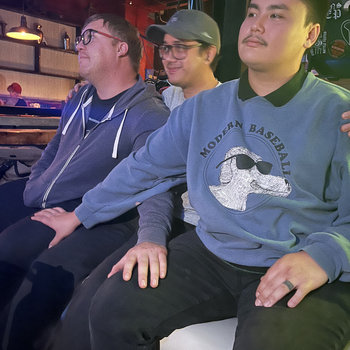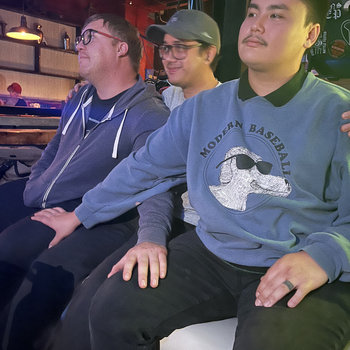 A relatively new band, Feeble played their first show in December of 2016. This song from an upcoming split with T.V. Microwave captures both the anxiety and the sound of early Weezer, with a bit of island fever ("Nothing fun happens here") adding to the tension.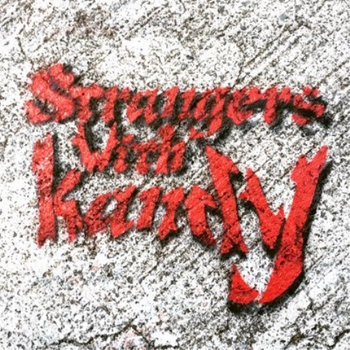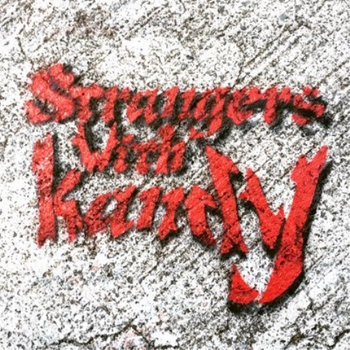 "Pop-punk has always been popular in Hawaii," says Miller. "It's kind of a happy place. It's always sunny and the weather's nice, people are cool." Strangers with Kandy are the local pop-punk band that epitomize this laidback attitude, adding a healthy dose of youthful angst to their Green Day-style jams.
Distinguished from other Honolulu bands by the intricacy and technicality of their compositions and playing style, this compulsively catchy math rock band is a favorite of Cunningham's. "They're just a really fun band to watch because of the way each of them play their instruments," he says. "I'm not a particularly skilled musician myself so to see someone playing an instrument that they've really focused on is really cool."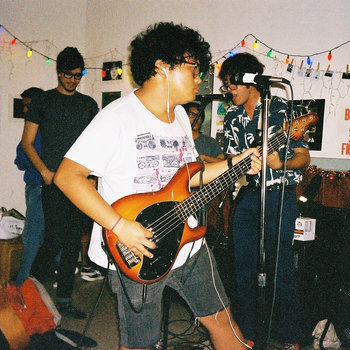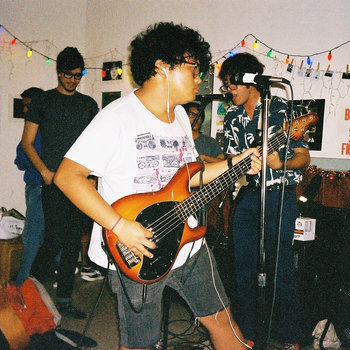 Poncho's raw sound combines emo, punk, and even a bit of math rock in its tangled guitars and screamed choruses. Their first official release (on Failed Orbit) reverberates with relentless high-energy. But don't miss their low-key demos either, which includes a Bougies cover.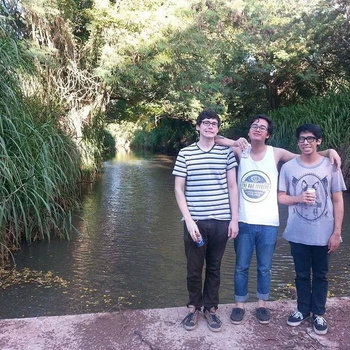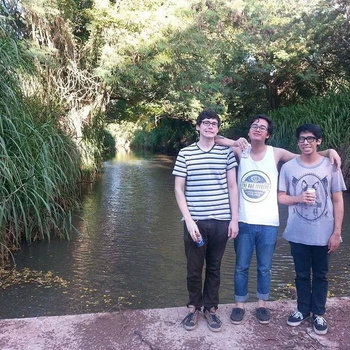 Their album cover is a broken heart formed by Spam musubi, and their music is the kind of joyful noise that emanates from garages everywhere—the perfect formula for a Hawaiian pop-punk band.
Aura Bora (fronted by Jhune Liwanag) recently broke up due to (surprise!) one of the members moving away, but they did stick around long enough to release one short and delightful album of bright pop-punk with shades of indie pop, augmented by Liwanag's clever lyrics.
—Mariana Timony