SCENE REPORT
Olympus Rocks: Where to Start with Greek Power Metal
By Brad Sanders · Illustration by Ramone Sketch · February 17, 2022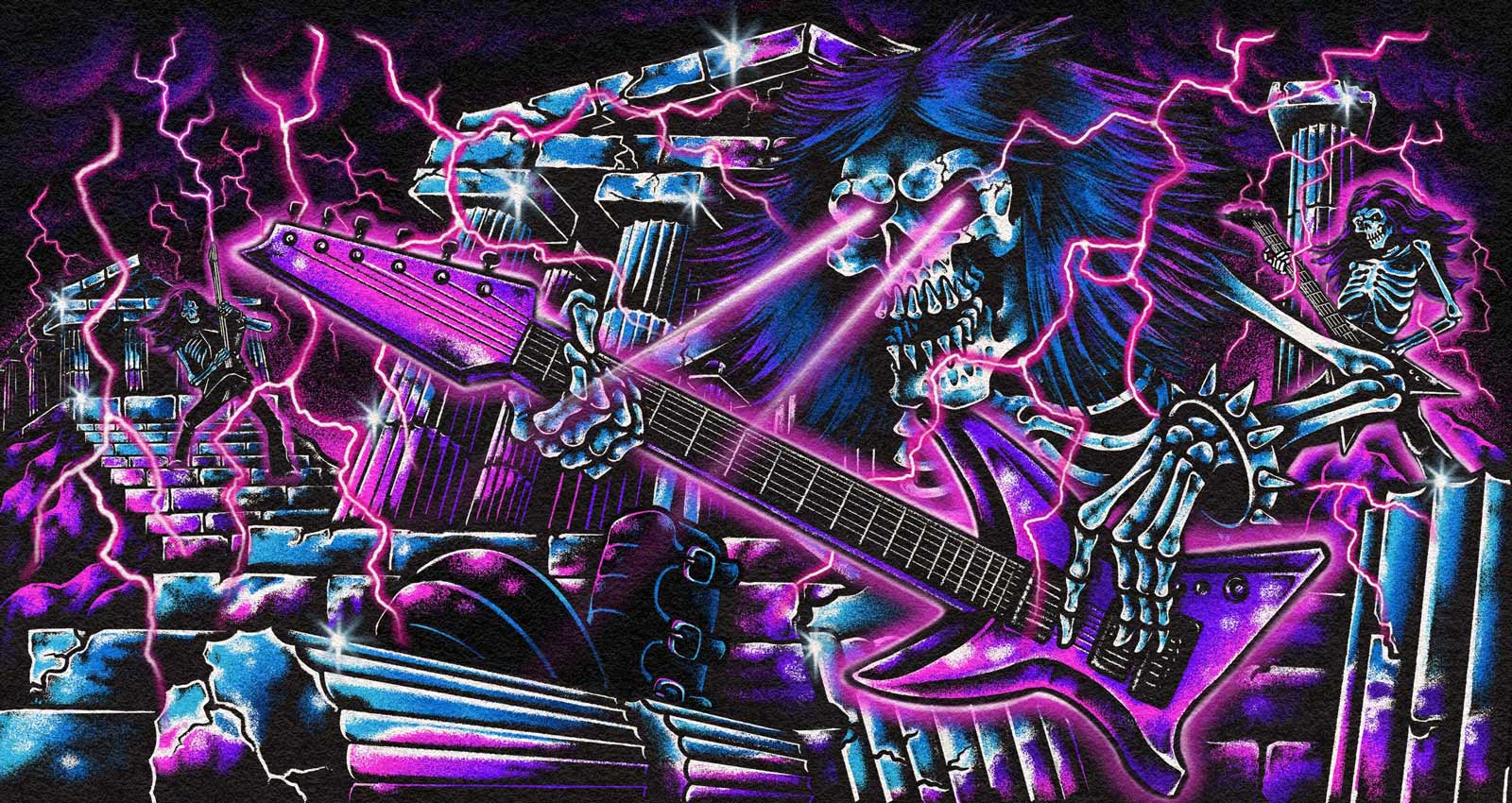 When European power metal emerged as a distinct sound in the late 1980s, it was, in essence, traditional heavy metal with all the sliders maxed out. Bands like Helloween and Gamma Ray took the core sound laid down by Judas Priest and Iron Maiden and infused it with bigger, sunnier melodies, more bombastic arrangements, more flamboyant vocals, and zero self-consciousness about following their creative muses into over-the-top flights of fancy. As power metal developed, artists began to key in on specific aspects of that sound, building out offshoots that were more symphonic and progressive, some of which were further cross-pollinated with genres like thrash and speed metal. The scene that arose in Greece in the late 1990s and early 2000s stayed mostly true to the principles of early power metal.
In the ensuing two decades, Greece has developed into perhaps the most robust national power metal scene in the world. Whether you measure it by the sheer number of releases, their overall quality, or the breadth of sounds they explore, the Mediterranean nation commands respect.
"I'm very happy to see people noticing the quality of the releases coming from Greece nowadays," says Sacred Outcry bassist George Apalodimas. "I think we have many different acts covering a wide spectrum, from traditional heavy/power to more progressive or symphonic stuff, and the scene has come a long way since we were originally active [in the '90s]."
No one in Greece is doing more to advance its reputation as a power metal powerhouse than Bob Katsionis. The Athens native rose to prominence in the early 2000s as the keyboard player for Casus Belli and Firewind, both crucial bands in the establishment of a modern Greek scene. Today, he plays in a half dozen bands, works as a recording engineer and music video director, and runs Symmetric Records, which allows him to release some of the most exciting metal records coming out of Greece. Katsionis produces and plays on many of those albums himself, in a nod to Mike Varney's role at Shrapnel Records in the '80s and '90s.
"My main goal was to build a home for all these great talents I work with every day in my studio," Katsionis says. "Album by album, I'm trying to build a reputation for Symmetric Records, and I think this starts to pay off."
Katsionis's first serious band, Skyward, didn't manage to record a full-length before splitting up. It was another Athens band's 1998 debut that truly put Greece on the power metal map. InnerWish's Waiting for the Dawn, is a high-octane eruption of classic power metal verve, somewhere between the Maiden-on-caffeine of Helloween's Keeper of the Seven Keys and the keyboard-driven sound of Stratovarius. It kicked off a hot streak that continues in Greece to this day, highlighted in the guide below.
---
InnerWish's lineup from Waiting for the Dawn only lasted one album, but the band have since carried on with a rotating cast of musicians flanking founding guitarists Thimios Krikos and Manolis Tsigos. Their latest LP is 2016's self-titled effort, and it tracks the group's evolution toward a slicker, more polished vision of power metal, with proggy flourishes reminiscent of Evergrey and Symphony X. If Waiting for the Dawn was the revelatory sound of self-discovery, InnerWish is a well-oiled machine, firing on all cylinders. Along with their peers in Firewind, InnerWish now represent the Greek old guard, two decades in and still going strong.
Merch for this release:
Compact Disc (CD), Vinyl LP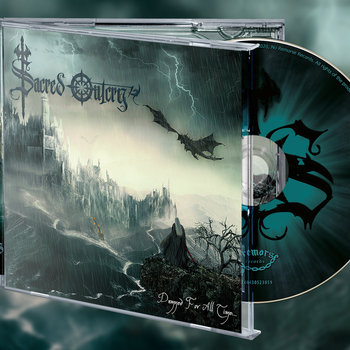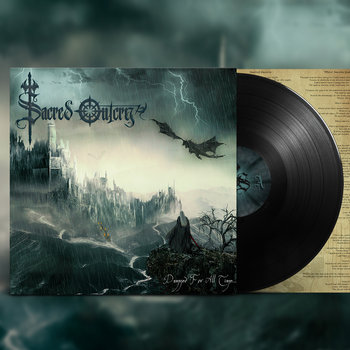 Sacred Outcry formed in Piraeus in 1998, but their debut album, Damned for All Time, didn't come out until 2020. The band put out a pair of cultish demos early on, including one in 2003 that was essentially a rough draft of Damned, but the final version was well worth the wait. Blending epic heavy metal splendor, entrancing acoustic passages, rich melodies, thrashy rhythms, and the powerful vocals of Yannis Papadopoulos, it's a modern classic—not only for the Greek scene, but for power metal at large.
"I've always loved this kind of music and the feelings it can convey if done right," says George Apalodimas, the band's bassist and sole remaining founding member. "I cherish the escapism and the immersion that a well-written album can provide, both the music and the lyrics can work as a gateway out of the everyday routine and struggles, and that is what I always aim for with our music."
The escape provided by Damned for All Time is rooted in the fantasy novels that Apalodimas and his bandmates love. The cover art depicts Elric of Melniboné, author Michael Moorcock's most famous creation, staring out at a forbidding castle while a dragon flies overhead. That art perfectly matches the atmosphere of the album, especially its stunning, 14-minute-long centerpiece "Damned for All Time." Thankfully, we won't have to wait another 22 years for its follow-up; a sophomore album is already on its way, featuring former Lost Horizon singer Daniel Heiman on vocals. The Swede was the voice behind some of the most acclaimed, distinctive power metal of the early 2000s, and his reemergence as an honorary member of the Greek scene has been a welcome surprise.
"We finished the preproduction during the summer and we're currently well within the recordings, so hopefully will have everything ready in the next few months," Apalodimas confirms. "The problem is that vinyl pressing takes considerably longer now, so this might push the release back a bit. But all going well, Autumn 2022 should be in the ballpark."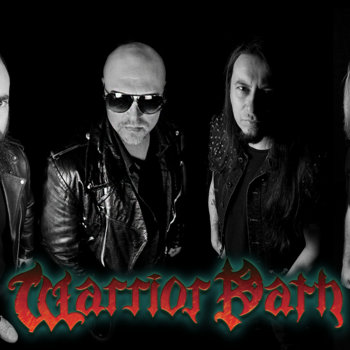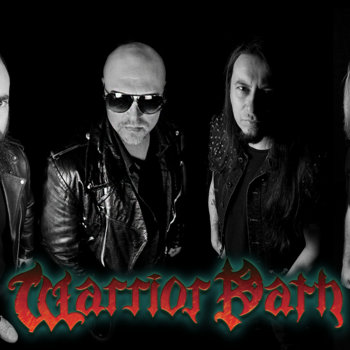 Merch for this release:
Compact Disc (CD), Vinyl Box Set, 2 x Vinyl LP, Other Apparel, Cassette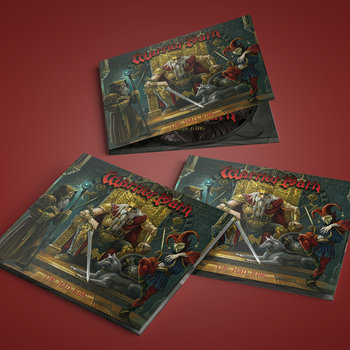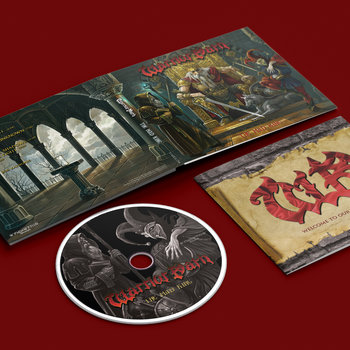 Symmetric Records really broke through when they started working with Warrior Path, the Athens-based project led by Andreas Sinanoglou. Across two albums of fantasy-themed power metal, Sinanoglou has established himself as one of the genre's premier songwriters. Bob Katsionis produced and played on both records, and he says he knew he had something special on his hands from the start.
"Andreas just wanted to make an album for him and his friends to enjoy," Katsionis recalls. "The moment I heard him playing the songs in the studio, I realized that this material is something that's missing from the worldwide scene."
The Yannis Papadopoulos-fronted self-titled debut was an impressive achievement, but Sinanoglou bested it with The Mad King, a sophomore effort that improved on its predecessor in every imaginable way. The songs are more ambitious, his playing is tighter, the narrative of the lyrics is stronger, and Daniel Heiman is singing. In a move that precisely mirrors Sacred Outcry's decision to bring in Heiman after a debut fronted by Papadopoulos, Warrior Path secured one of the most coveted singers in power metal to help bring The Mad King to life.
"Discovering (or…digging up) Daniel Heiman to sing on The Mad King was a crazy idea that we just knew was the right thing to do," Katsionis reflects, "A very bold move that eventually turned to gold. We get so much love and praise for this album that we still cannot believe it. I think we made an 'underground classic' without having any intention of doing so and we thank every single person who bought our albums. We are grateful."
Merch for this release:
Compact Disc (CD)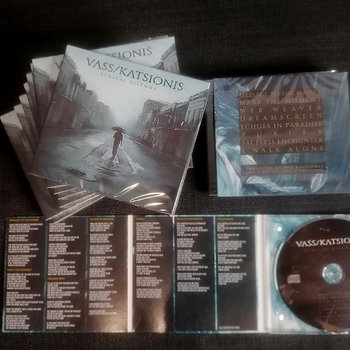 Katsionis's latest project is a collaboration with Terra Incognita singer Billy Vass. Ethical Dilemma, the first album credited to Vass/Katsionis, is miles away from the sword-wielding power metal of Warrior Path. Instead, Vass and Katsionis turned to the refined, slick prog metal of Dream Theater, Queensrÿche, and Fates Warning for inspiration. That's a tricky style to pull off, but Ethical Dilemma executes it brilliantly, adding a vital entry to the canon that houses Images and Words and Empire.
"I always had a love for that melancholic, esoteric progressive metal of the '90s and 2000s, and this was my chance to show it," Katsionis says. "When Billy Vass asked me to produce his solo album, I asked him 'What do you want it to sound like?' and he told me 'I want to make some music like Fates Warning in Perfect Symmetry or something like that.' And that was all about it. It took me less than a month to compose the songs, and when he came up with the melodies, I was so thrilled. It was like he wrote the perfect lines and lyrics for all the music I gave him!"
Merch for this release:
Vinyl LP, Compact Disc (CD),
Kiriakos Balanos started Silent Winter with a group of friends back in 1995, when they were teenagers living in the small port city of Volos. That lineup produced a couple of demos, but the band dissolved when work and studies pulled the members in different directions. When Balanos returned to Volos as an adult, he decided to put a new lineup together under the Silent Winter name and return to the project. 2019's fiery The Circles of Hell and last year's blistering Empire of Sins vindicated that decision. They're masterclasses in warp-speed, prog-infused power metal, led by Balanos's shredding guitar and the soaring falsetto of frontman Mike Livas.
"It is certainly very satisfying that Greece has managed to make a very strong scene in power metal, and especially in the last decade it shows that it has nothing to envy from other countries," Balanos says. "My band and I are very happy to give a small stone to this building."
Notably, Silent Winter are operating far from the Greek scene's unofficial headquarters in Athens. Balanos acknowledges that Athens is where most of the opportunities lie, but through sheer determination and hard work, he's been able to transcend the geographical disadvantage. "When you do not live in the capital, you have to burden yourself with more," he says. "You do a lot more work in the field of public relations, because in the countryside you do not have the same acquaintances. All this implies not that we are in our own world here, just that it requires much more effort and work."
The cover of Crimson Fire's third LP, Another Dimension, depicts a robot Pegasus with laser eyes flying through outer space. That unironic embrace of the fantastical—and the fantastically goofy—is what helps set power metal apart from its traditional heavy metal lineage. Another Dimension sees Crimson Fire infusing their classic power metal sound with the synths and vocal harmonies of '80s AOR, making something that feels as much like Journey as it does Helloween.
For founding guitarist Stelios Koutelis, Greece has been a hospitable place to ply his trade, and Crimson Fire's formation in 2004 was the right time to get in on the action. "I should say that I had the privilege to enter the heavy metal scene at a point where it was starting to thrive in Greece," he says. "There were bands that have come and gone and others who kept on playing, but there was never a moment when there weren't any bands around. And this stands true even to the present day."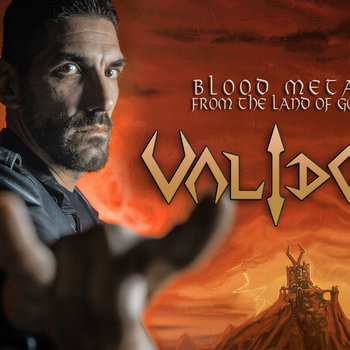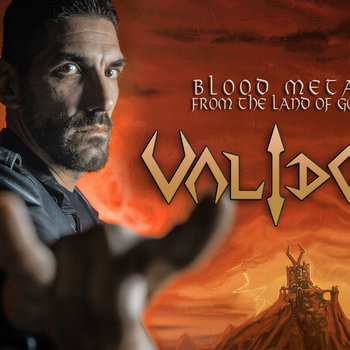 Merch for this release:
Cassette, Compact Disc (CD), Vinyl LP, T-Shirt/Shirt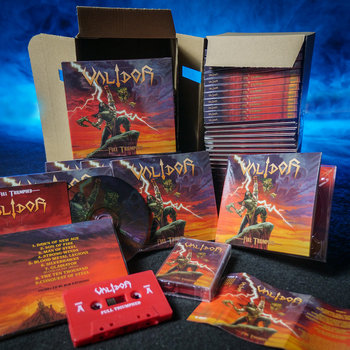 Odi Thunderer, the sole permanent member of Validor, calls his music "Blood Metal." It's easy to hear why. There's an undeniably warlike quality to the marching drums, staccato vocals, and chugging riffs on Full Triumphed, Validor's newest album for Symmetric Records. Thunderer's interpretation of power metal has more in common with gritty U.S. bands like Manilla Road and Cirith Ungol than it does the frillier, Euro-style side of the genre. That makes him a relative anomaly in Greece, though he's still in deep communion with his fellow scene luminaries. (Yes, Bob Katsionis plays on this record.)
Merch for this release:
Vinyl LP, Compact Disc (CD)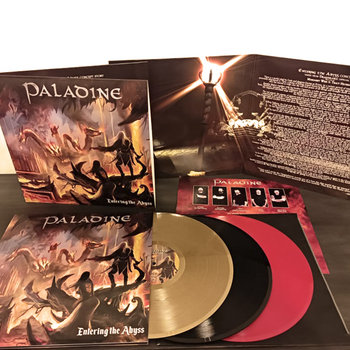 Power metal and epic fantasy are so entwined as to be nearly synonymous, but some bands are more single-minded in their embrace of the genre and its lore than others. Paladine have now set two albums of stately, muscular power metal in the world of Dragonlance. (For those not initiated in the work of Tracy Hickman and Margaret Weis, that's a series of novels whose settings and events intersect with the role-playing game Dungeons & Dragons.) If that seems like it would make Paladine's music intimidating to novices, that's not the case. Entering the Abyss is an approachable, exciting album of power metal classicism, with Maidenesque guitar harmonies and a sturdy, charismatic vocal performance by Nick Protonotarios. Beware, though—it might make you want to take up D&D.