SCENE REPORT
The Greek Hard Rock Scene, Past and Present
By Jon Kaps · Illustration by Dani Choi · June 22, 2021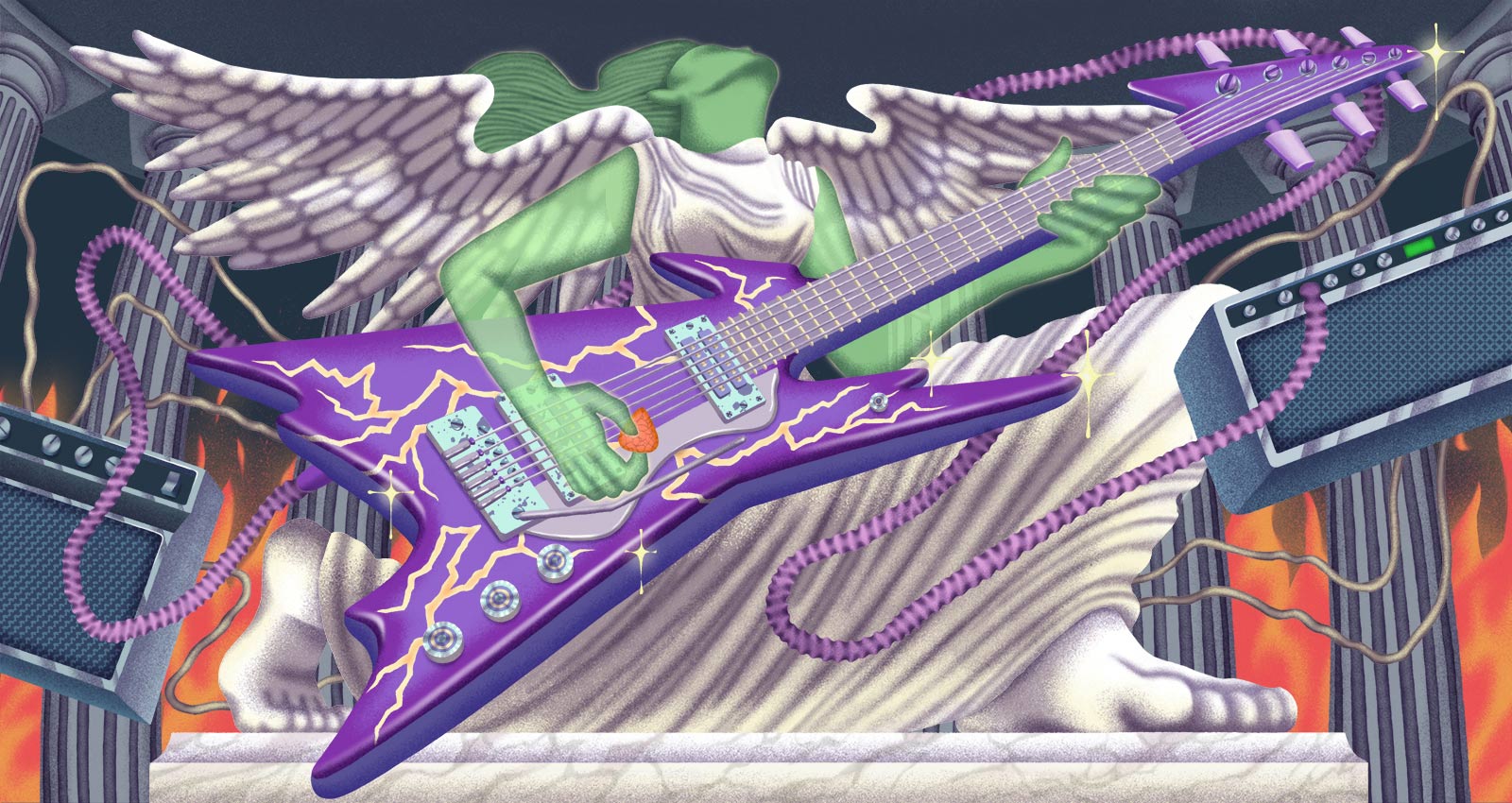 Over the course of the last 15 years, the heavy rock scene in Greece has grown from modest beginnings to become a formidable force. Like most regional scenes, it grew from a variety of cultural conditions, was spearheaded by a few early trailblazers, and soon attracted a following all over the world.
"The '90s were rather interesting," says Eva Kolomvou, a musician and a veteran live events promoter in Athens. "There were many remarkable bands, like Last Drive, Villa 21, Deus Ex Machina, Nightstalker, Honeydive, Make Believe—all of them were not only releasing albums, they were also playing frequent live shows. There was a lot of mutual respect among the artists. Since two bands of the same genre were never booked on the same night, the members of all of the bands would attend each other's gigs."
As with most regional scenes, the audience for heavy music in Greece started small, but passionate. "We were united," Kolomvou says. Supporting the bands as well as the clubs was a common cause. This was a pre-internet era, so all the promotion was done manually—handing out flyers, putting up posters in the streets."
After a while, the local scene began picking up steam. "The broad use of the internet was key in the overall growth of the scene, but the culture of Greece at the time was just as important. We were living the aftermath of the murder of Alex Grigoropoulos," Kolomvou says, referring to the police assassination of a 15-year-old student in Athens in 2008. "There was anger, indignation, injustice, [the feeling of] a cruel and ruthless capitalistic society, and at the same time, a yearning for independence, knowledge, and maturity that strengthened the will and the dynamic of the local bands".
Any progression comes with friction. In the '00s, the local heavy rock scene made huge leaps, resulting in a brace of internationally successful acts. Newer bands followed in the footsteps of early pioneers. The rise in popularity and expectations has led to increased competition, and the current lack of shows due to COVID has struck a hard blow on a scene that was built on bringing people together. But as always, the scene has rallied, taking advantage of the vinyl resurgence and the dominance of social media to help get their music to new ears—and to stay afloat until it's time to hit the stages again.
The Groundbreakers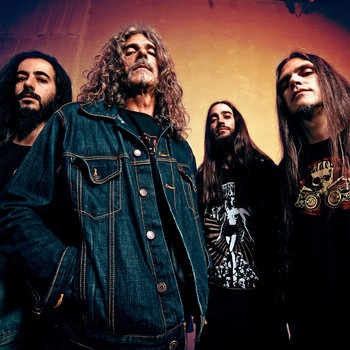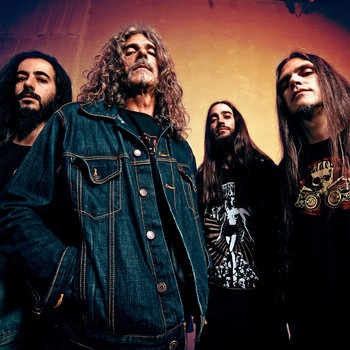 Merch for this release:
Compact Disc (CD), Vinyl LP
Unanimously considered the godfathers of the scene, these Athenian veterans stood in sharp contrast to the indie rock that was popular at the time. Evincing a love for Black Sabbath and Hawkwind, their debut EP Side FX was the work of a band who were honoring their influences while applying their own twist. The timing was perfect: In the U.S., the psychedelic sounds of fuzz rock were beginning to make a comeback.
Merch for this release:
Vinyl LP
One of the earliest indications that something serious was stirring in Greek rock 'n' roll, 1000Mods built a series of albums rooted in classic desert rock with confident delivery and came to be commercially successful with a wide audience, which led to tours in the EU, as well as visits to the U.S., Canada, Mexico, and Australia.
Merch for this release:
Vinyl LP, Compact Disc (CD)
Planet of Zeus are a popular favorite, responsible for some of the local scene's greatest hits. Their acclaimed live show performances have earned them a dedicated army of followers both domestically and abroad, and their songs balance big rock bombast with searing riffs and thundering percussion.
Merch for this release:
Vinyl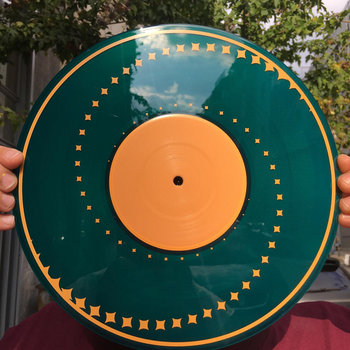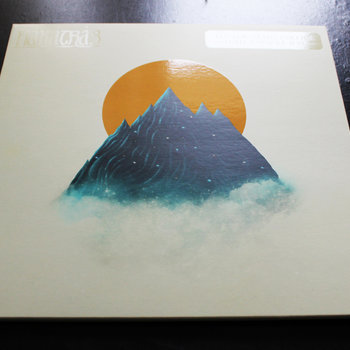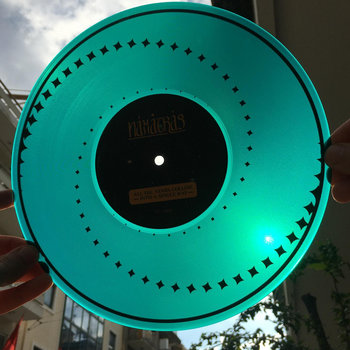 Naxatras' psychedelic groove found them an audience eager to discover their trippy rock 'n' roll recipe. Their songs spill out like jam sessions, built on reverb-heavy guitars, recurring instrumental motifs, and a loose, improvisational feel. Naxatras take a fresh approach to a vintage style, which has resonated with a new generation of fans.
Puta Volcano combine a laid-back, slow burn attitude with artistic daring and audacity. Built on the principles of U.S. desert rock—solid riffing, driving drums, and commanding vocals—vocalist Anna Papathanasiou takes a storyteller's approach to her lyrics, crafting dark narratives while shifting her style from fiery rasp ("Black Box") to gentle lullaby ("Kassandra's Gift").
The New Generation
Merch for this release:
Compact Disc (CD), Vinyl, Vinyl LP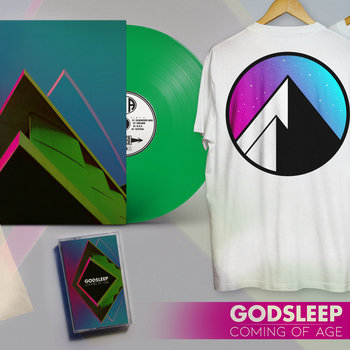 The difference between the first to the second albums by this Athenian band is a crucial one. Enlisting new vocalist Amie Makris for Coming of Age redefined their sound, and her fiery wail is the perfect match for the band's music. Balancing the monolithic approach of classic stoner bands with sturdy melodies and blistering riffs (see "Unlearn"), Godsleep have raised the bar, winning the respect of a rather demanding audience.
Merch for this release:
Compact Disc (CD)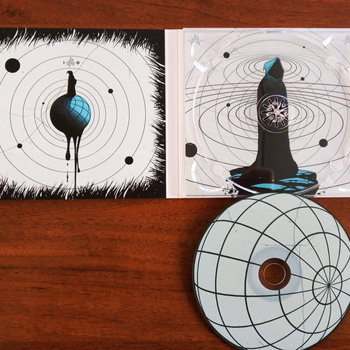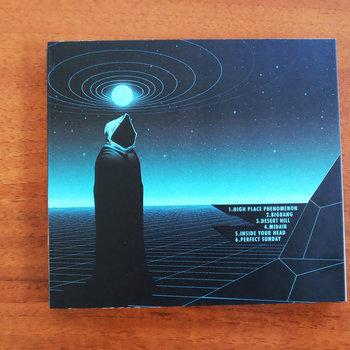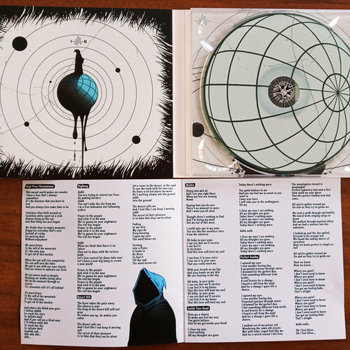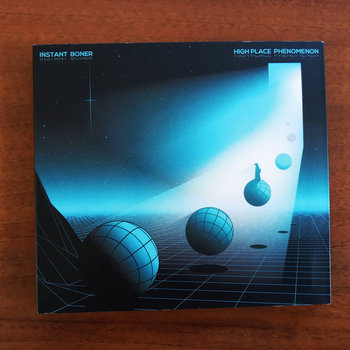 Thessaloniki's Instant Boner have been meticulously putting in the work, releasing a string of EPs before dropping their first full-length in 2020. Vocalist Marianthi is the cornerstone of the group's sound, and her gutsy approach tops songs that have a solid groove and a touch of colorful saxophone. The latter is another way the band stands out: sometimes the sax reinforces the rhythm section ("Big Bang"), other times, it drifts away into inventive solos ("Mid Air").
Merch for this release:
Vinyl LP, T-Shirt/Apparel, Bag, Vinyl
Honeybadger's debut made waves with the local press, earning an onslaught of positive reviews. A creative mix of American heavy rock with a few '90s alt-rock leanings, the group delivers hooky tracks like "The Wolf" with confidence and precision.
Merch for this release:
Vinyl LP, T-Shirt/Apparel
Representing Thessaloniki and the Greek north, Paranoid Reverb ride the line between classic and stoner rock, balancing riff-based tunes like "Beast" with smoky slow burners ("Angry Sun"). Their latest, Billion Drops, feels fresh and abrasive, with pounding riffs doing battle with Christos Papaioannou's raw, ragged vocals.