SCENE REPORT
A Guide to the Gothenburg Underground
By Louis Pattison · August 11, 2021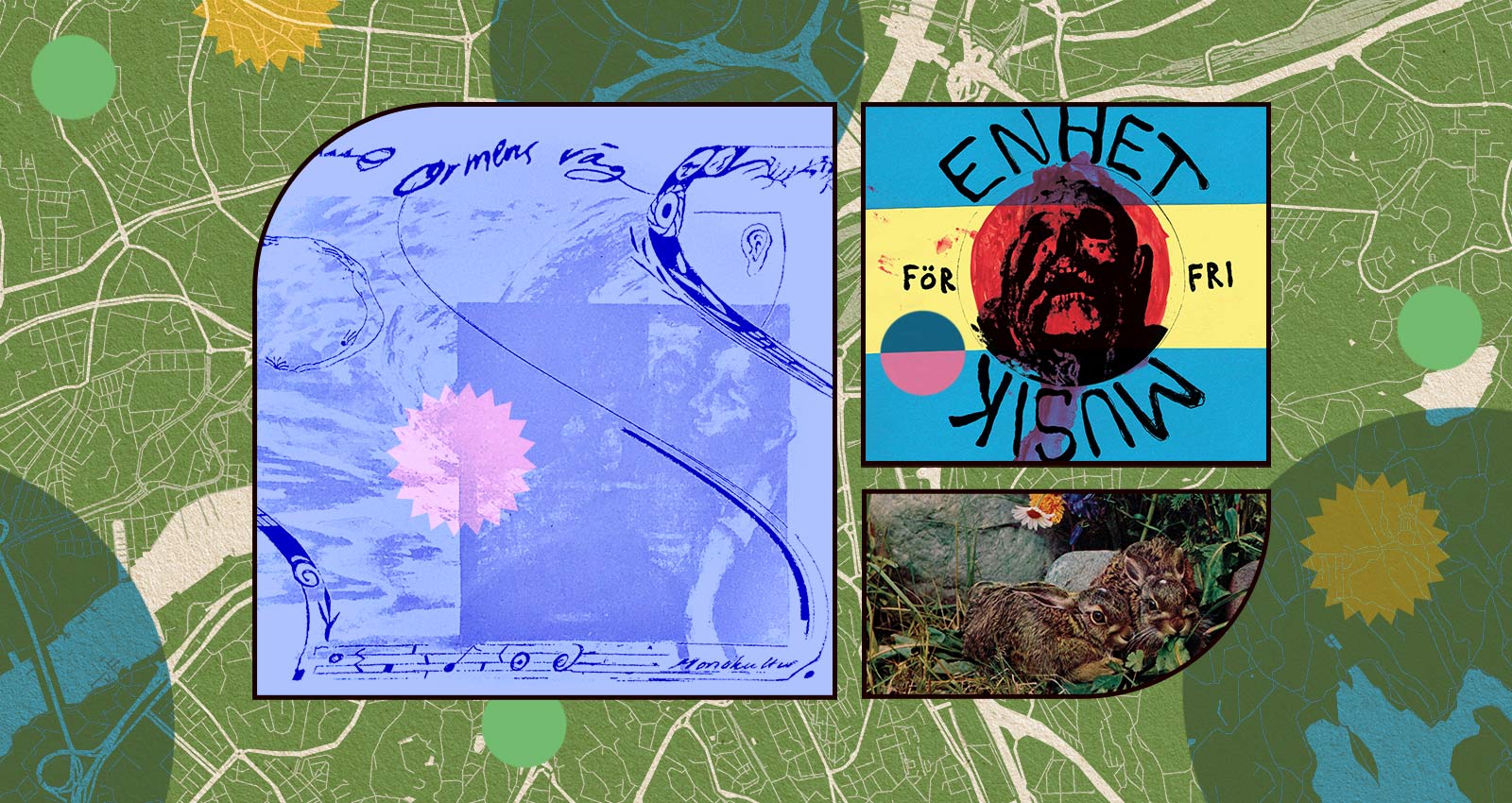 It's said that a prophet is without honor in their own land; maybe the same holds true with underground record labels. "What we do with Förlag För Fri Musik might include 10 to 15 people from Gothenburg, tops," says Gustaf Dicksson. "We don't have much of an audience here. I don't believe people here have any idea of what we are doing."
Dicksson is a former chef and record store owner who also records murky synth music under the name Blod. He is one of five members of the collective Enhet För Fri Musik (loosely, "unit for free music") and its affiliated label, Förlag För Fri Musik ("publisher for free music"), which—right under the nose of the Swedish public—is releasing some of the most strange and beguiling experimental music of our time. Take Enhet's Det Finns Ett Hjärta Som För Dig, a patchwork quilt of outsider folk, somber organ liturgies, free improv, field recordings and sorrowful spoken word. It feels both intimate and mysterious—an enigma to be cracked. "My—dare I say 'our'—driving force has always been to create our own thing," says fellow Enhet member Matthias Andersson. "In the grand scheme, it doesn't matter if it reaches outside the bubble of 10 to 15 people or not."
A picturesque city of half a million people on Sweden's west coast, Gothenburg has a rich musical history. In the '80s, it was home to a vibrant death metal scene. More recently, The Knife and Jens Lekman have called the city home, while labels like iDEAL Recordings have blazed the trail for experimental music. "Gothenburg has always been a very tolerant environment where everything is possible and to some extent encouraged," says Andersson. "Show bills have often been very diverse—you can have a harsh noise act with a punk band the same evening and it's no big deal."
The five people behind Enhet and Förlag För Fri Musik share a lengthy pedigree in underground culture; mapping out their interrelated projects results in a tangled family tree. Together, Dicksson and Andersson run the record store and label Discreet Music, where you might pick up anything from the latest underground Gothenburg release to a freshly imported New Zealand lathe cut. Andersson also runs the small-press labels I Dischi Del Barone and Fördämning Arkiv; records solo as Arv & Miljö; and plays in Heinz Hopf alongside Dan Johansson, a prolific musician and producer best known for his noise project Sewer Election. Johansson also plays in Neutral with Enhet's fourth member, the Malmö-based Sofie Herner, whose spoken/sung vocals are perhaps Enhet's most identifiable touchpoint. Then there's fifth member Hugo Randulv, a pillar of Gothenburg's indie-pop underground as guitarist for the groups Makthaverskan, Typical Girls, and Skiftande Enheter. That's just the beginning: Reshuffle those members in new configurations and you get other groups—Amateur Hour, Oroskällan, Cortex A9, the list goes on.
Förlag För Fri Musik began in 2015, but its roots stretch back further. Several of its members were involved in Utmarken, a venue, record shop, and rehearsal space that closed in 2011. The music that came out of Utmarken was bleak and experimental, with groups like Ättestupa and Street Drinkers exploring a space between improv, industrial, and noise. Some hints of noise culture persist in Förlag's genetics—the DIY stance, the homemade aesthetic—but the abrasion of noise itself is largely absent. In its place is a folkish, communal quality that can be traced to an earlier era of Swedish underground music—groups like Träd, Gräs och Stenar and Älgarnas Trädgård, whose heady, psychedelic music was a sort of Swedish analog to krautrock. "That stuff is impossible to ignore, and runs in many Swedes's DNA," says Andersson. "I guess it's like being a filmmaker here and trying to avoid the shadow of Ingmar Bergman. If you are interested in any kind of counterculture in Sweden, you will run into this stuff at one point or another."
Enhet För Fri Musik is less a band in the traditional sense than a concept. Rehearsals are frowned on, and recordings are often created alone in isolation. "I don't think anybody except Hugo likes playing music together in a group," says Dicksson. "We are grown-up people with jobs and families—it's not like we meet every Tuesday and Thursday to jam together." Johansson assembles the final product using reel-to-reel tape—a process that lends the music its cut-and-paste, Faust Tapes-style feel, while subsuming any sense of authorship into the collective whole. Says Andersson: "Who really cares about who plays guitar or flute on a certain track or record?"
Around the older heads of Förlag För Fri Musik and Discreet Music, a miniature scene has grown up, younger Gothenburg groups like Monokultur and Treasury Of Puppies putting their own spin on the sound. Perhaps COVID-19 has, in a perverse way, allowed this deeply underground music to flourish. "Home studio isolation plays a role in giving the music the atmosphere this scene is known for—the introverted vibe," says JJ Ulius of Monokultur. Randulv, meanwhile, notes "a reluctance towards 'professionalism'—the feeling that you do not really have to know what you are doing, and that is totally OK."
It's an approach that aligns this music with folk art—its powerful, private meaning and naïve sense of possibility. "I think we, and the people who get the records, appreciate how they don't feel like just any other product," says Randulv. "To me they feel very personal. An invitation to a special world, in its own way. That may sound corny, but that's the way I see it."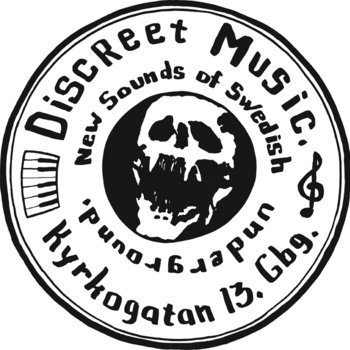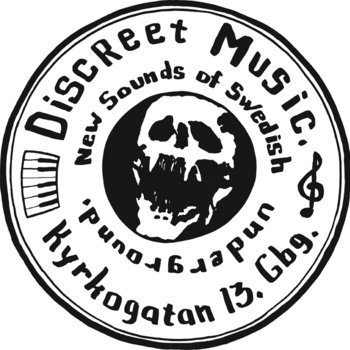 Billed as "a concept album on relationships, family values, and broken promises," Enhet För Fri Musik's third album—and first for Discreet Music—is their most fully realized work to date. Cryptic field recordings intermingle with synth elegies and brittle folk strums, Sofie Herner's spoken word vocals darkly contemplate matters of love and loss, and a recurring piano motif chimes with heartbreaking resonance. The packaging includes a printed 20-page songbook and photos of Enhet's parents pasted in family album-style. Intimate and sorrowful, Ömhet & Skilsmässa has the feel of a dusty family heirloom: careworn but carrying some heavy emotional weight.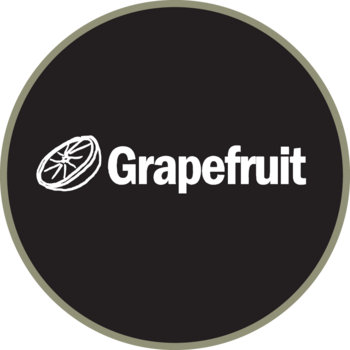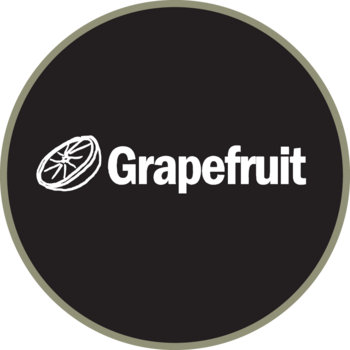 Merch for this release:
Vinyl LP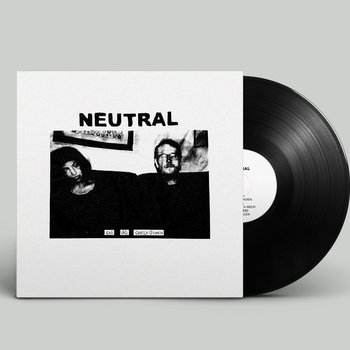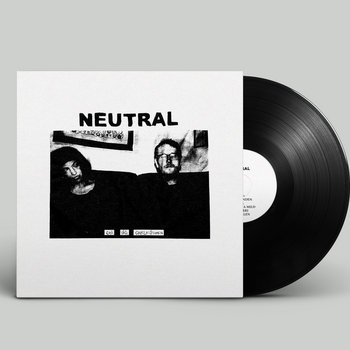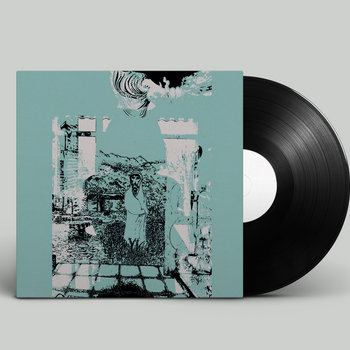 Neutral's 2014 debut Grå våg Gamlestaden is widely considered to be the record that kickstarted the current Gothenburg underground. Its title is a reference to the unprepossessing neighborhood in which Sofie Herner and Dan Johansson made their home, and the music—largely the work of Herner, with Johansson handling reel-to-reel tapes—captures a sense of dreary urban alienation. Stretches of harsh noise, Suicide-like electro throbs and mangled no-wave guitar combine to create one distinctly bad trip. The group toured with Lydia Lunch, which makes perfect sense. Long out of print, Grå Våg Gamlestaden was re-released on the U.S. label Grapefruit in early 2021.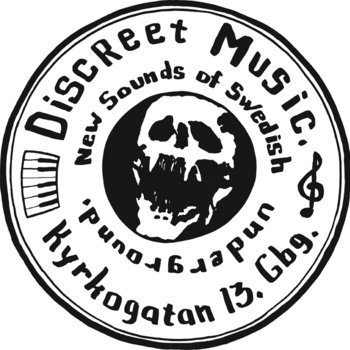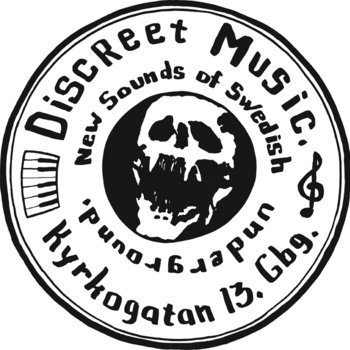 "Religion, and especially Christianity, has always been very present in my life," says Gustaf Dicksson. "It's so naïve and brilliant, but also stupid and frightening at the same time." His 2018 album as Blod takes its name from a controversial Swedish megachurch, and the sounds within have a distinctly spiritual feel: drifting, dazed organ tones sometimes joined by hand percussion, flute, and occasional gusts of synthesizer. Like much of the music connected to the Enhet/Forlag axis, it sits right on the boundary line between pretty and disquieting. For a different take on the Blod sound, try 2021's Missväxt, a take on medieval folk music that finds Dicksson backed by a small band of Förlag För Fri Musik associates.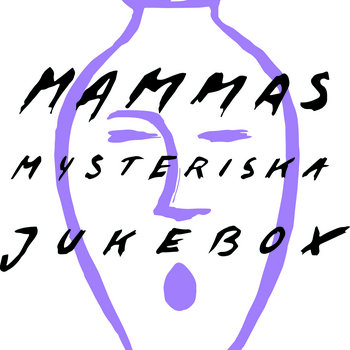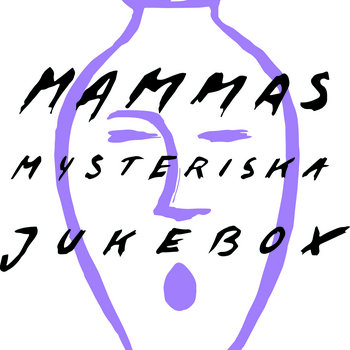 Merch for this release:
Vinyl LP
Following their self-titled debut album, released on Förlag För Fri Musik in 2019, Monokultur—the couple of Elin Engström and JJ Ulius—started their own label, Mammas Mysteriska Jukebox, to release their second album, Ormens Väg. "Decennium" and "Demokrati" draw on the sparkling textures of dream pop, even as they express a world-weariness beyond the couple's years. "Stuff we write about includes boredom, the never-ending stream of bad news on the TV, polarization in the media, personal feelings of powerlessness," says JJ Ulius. "Sometimes it's just words that sound mysterious and rhyme with each other." Also check out JJ Ulius's solo work, or the music that Engström makes under the name Loopsel.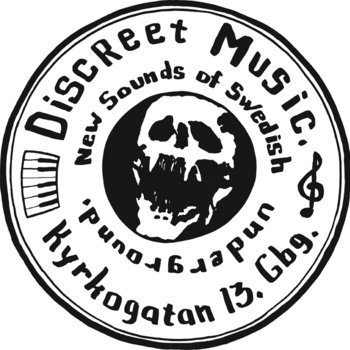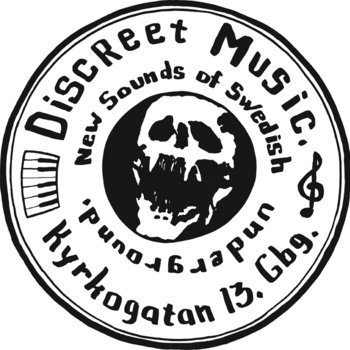 A veteran of the Gothenburg underground, Matthias Andersson has been recording under the name Arv & Miljö since 2010. Early on, the project was dedicated to oppositional harsh noise. But following a health scare documented through field recordings on his 2014 album Kropp, Andersson's music has become more subtle, spacious, and mysterious. Svensk Sommar I Stilla Frid is a homebrewed take on kosmische, ambient, and electroacoustic styles that nonetheless feels as untamed as the skittish deer pictured on its sleeve. Certainly no album with a song titled "Stabbed In The Brain" is encouraging you to kick back and relax.
"We started making music at the end of 2019, when Matthias and Gustaf were working on opening Discreet Music," says Charlott Malmenholt. "Me and Joakim [Karlsson] would hang around, help out, and go out for beers after. One time, we were at this dog-themed bar, and I found an old dog book from the 1960s called Treasury Of Puppies. The name needed a band, so we decided to make music." The duo's self-titled debut album, recorded during the pandemic and released 2020 on Förlag För Fri Musik is a strange beast. A mix of quaint library music, bedsit pop, spoken word, and new age bells and chimes, it was inspired by Swedish religious cults, the writing of the philosopher-turned-mystic Simone Weil, and—as Malmenholt puts it—"the hypnotic state of mind that can be reached through submission of the self and soul."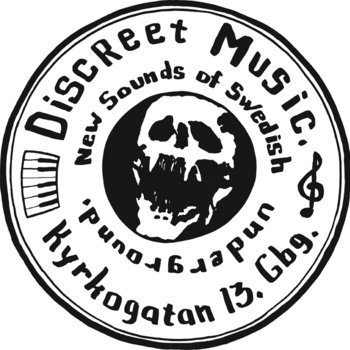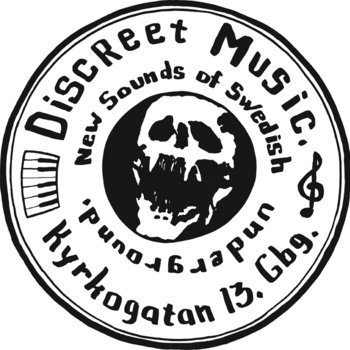 Randulv is the closest you'll get to a traditional musician in the Enhet För Fri Musik circle, but his guitar is nowhere to be heard on his debut solo album. Radio Arktis—its subtitle translates to "Collected Sounds From The Arctic Circle"—is a gorgeous ambient record interspersing synth tones with radio static and the occasional cry of a distant seagull. "The idea that ended up being the blueprint for the album came from a dream that one of us had, that we were going to make an imaginary soundtrack to every place on Earth," says Randulv. "In my mind, I wanted to make a soundtrack that sounded cold and bleak, but beautiful and bright at the same time."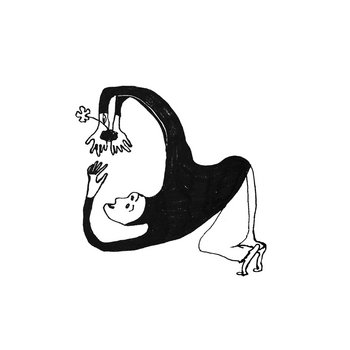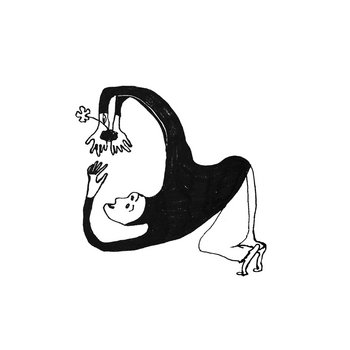 Another young Gothenburg musician turned up by Förlag För Fri Musik, Astrid Øster Mortensen's debut album offers a distinctive take on outsider folk and home-recording ambience. Mortensen recorded it in the autumn and winter of 2020 on Brännö, an island in the Gothenburg archipelago known for its untouched wilderness and traditional summer dances. This bucolic landscape leaks its way into Gro Mig En Blomst itself. Tracks like "Hvor Kommer Mørket Fra?" and "Solen Er Et Lille Hus" are beautiful but fleeting, wispy fragments of guitar, piano, strings and voice that blossom in gorgeous fashion, then wither and recede into feedback and tape hiss.