SCENE REPORT
Exploring Glasgow's Wide-Ranging Dance, Indie, and Experimental Scene
By Stewart Smith · December 12, 2017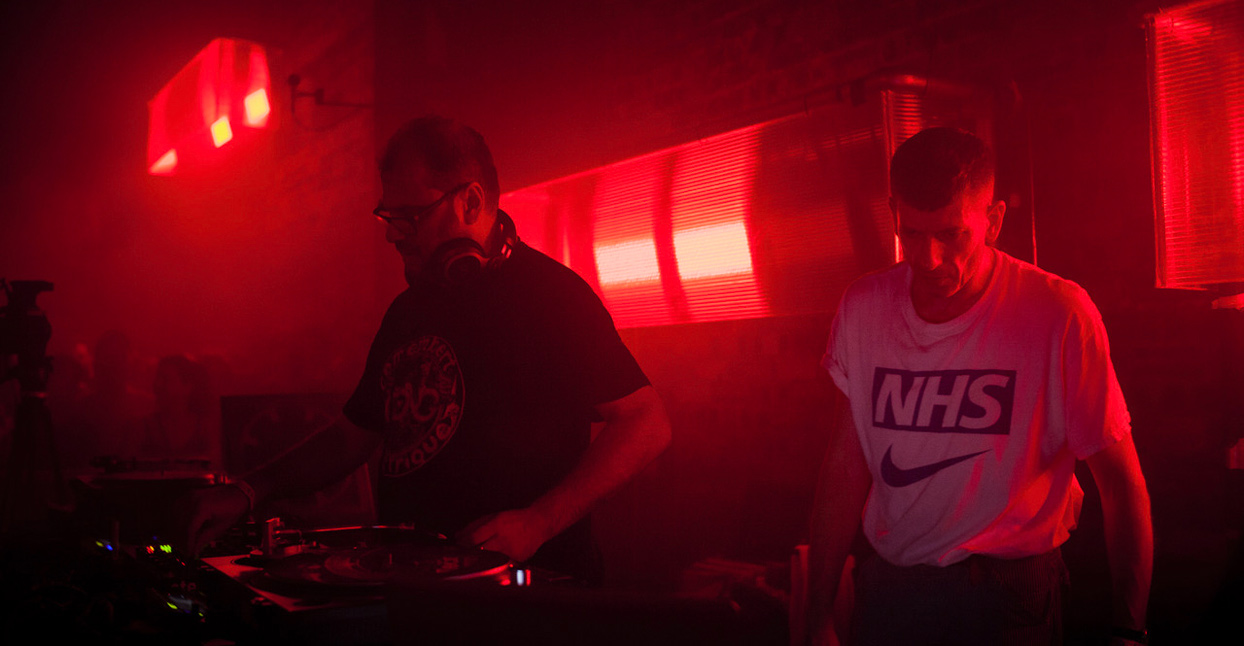 Glasgow's underground music scene has arguably never been as vibrant as it is right now. The current climate of "anything goes" fun can be traced back to the founding of legendary club night Optimo in 1997, and more recently, the work of independent promoters like Cry Parrot, Spite House, and OH141. All deserve enormous credit for creating the kind of events where underground dance acts perform with free jazzers, techno DJs take the stage after punishing noise acts, and queer punk bands share bills with electronic pop acts; the result is a culture of unforced eclecticism and anti-elitism. The city's sturdy infrastructure of venues, community-minded studios like Green Door, and independent record stores like Monorail and Rub-a-Dub allows musicians, producers, and promoters to develop their practice, make connections, and sell their work. Established labels like Rock Action, Night School, and Geographic continue to support local talent, while a new wave of digital and tape labels expand the idea of Glasgow music by issuing everything from sound art and industrial electronics, to folk and jazz fusion.
As the tireless Michael Kasparis of Night School Records (and the musical projects Anxiety, Apostille, and the Lowest Form) puts it, "Because [Glasgow] is geographically small and relatively underpopulated, people rely on each other more to survive. Everything is less atomized, and that leads to interesting music being created."
The following list is by no means definitive, leaving out experimental stalwarts such as Jer Reid, Howie Reeve, and Paul Baran, whose deeply personal and imaginative work remains an inspiration. There's also not enough space for the pop thrills of Sacred Paws, Happy Meals, Spinning Coin, and Breakfast Muff, or on the heavier end of things, hirsute psychonauts Cosmic Dead and gothic noise-mongers Vom. What follow is a personal introduction to the Glasgow underground, from DIY avant-pop and industrial electronics, to digital dub and free improvisation.
Pour yourself a Buckfast and let the sound of weird Glasgow sink in.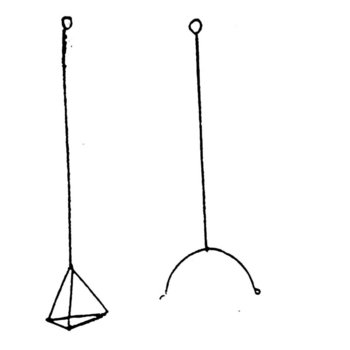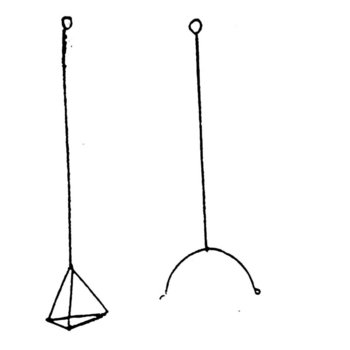 Merch for this release:
Cassette, T-Shirt/Apparel
Three art school graduates playing a curious mix of lo-fi indie, post-rock, and free jazz, Still House Plants are already one of the best bands to have graced this city's streets. Combining the dreaminess of Sade or Alison Statton with the improvisatory strategies of Mary Margaret O'Hara and Sue Tompkins, Jessica Hickie-Kallenbach sings poetic phrases over guitarist Finlay Clarke's slowly unfolding jazz chords and spindly bursts of skronk. David Kennedy's drums are oddly propulsive, fusing the fractal rhythms of '90s Chicago with minimal techno and understated funk. Released on the redoubtable GLARC, their latest tape Assemblages neatly captures their beautiful, challenging music.
Merch for this release:
Cassette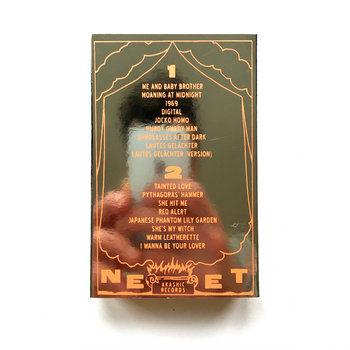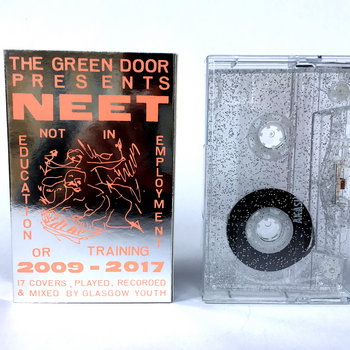 Renowned for its analog set up, Emily McLaren and Stuart Evans's Green Door studio provides an inspirational community service with its music production courses for young people. Released on Akashic Records, a tape label run by Laurie and Oliver Pitt of Golden Teacher and Ultimate Thrush fame, N.E.E.T. is a joyous collection of tracks recorded, mixed and performed by Glasgow youth between 2009 and 2017. Spanning mutant disco, garage rock, no wave, and "several artifacts that seem to derive from no extant source," these 17 tracks embody Glasgow's past, present, and future. Highlights include a darkly sensual dub take on "Tainted Love" and the uncanny wooze 'n' wonk of "Japanese Phantom Lily Garden."
Merch for this release:
Vinyl LP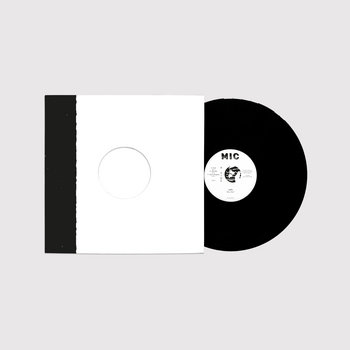 Golden Teacher may be on indefinite hiatus, but the members of Glasgow's mutant disco colossus have hardly been inactive. Restyling herself Lady Two Collars, Cassie Oji has teamed up with Organs Of Love's Sue Zuki to form Ladies As Pimps. Recorded—where else?—at Green Door studios, their second EP, Who Me? offers five slices of poised dancehall, trippy R&B, and smoldering digital dub.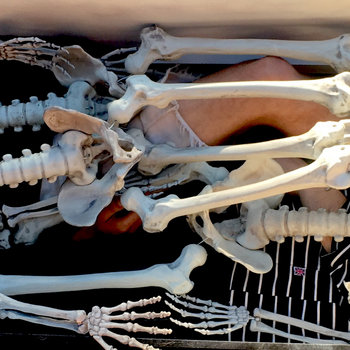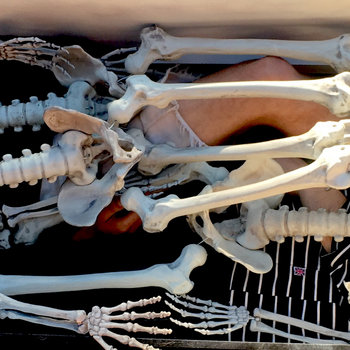 Merch for this release:
Vinyl LP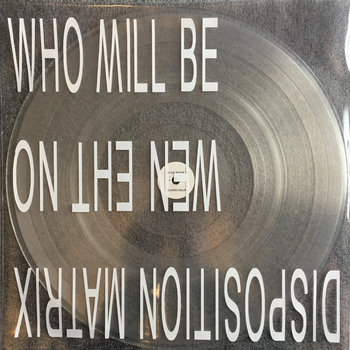 For April's Counterflows festival, The Modern Institute set up in a railway arch, performing their dank industrial electronics from behind a screen, while inflating a giant silver blob amidst the crowd. Cheekily taking their name from a leading Glasgow gallery, The Modern Institute, with their cold electronics and deliberately inexpressive performance style, can often seem like a sardonic refusal of art and music. Their recorded output is grimly compelling, with James Stephen Wright leering over Golden Teacher alumni Richard McMaster and Laurie Pitt's unforgiving constructions of queasy synth and whiplash percussion.
Merch for this release:
Cassette, Vinyl LP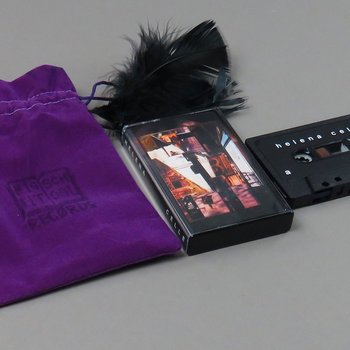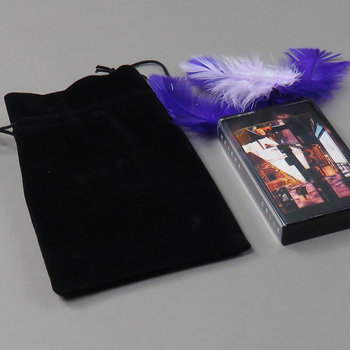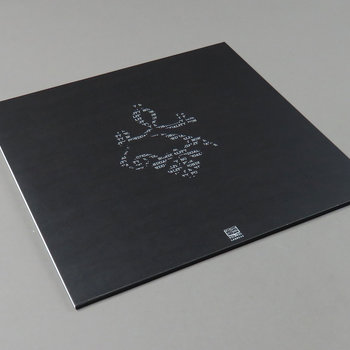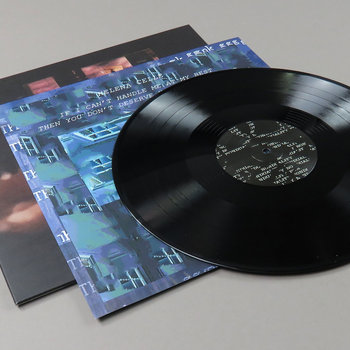 Willfully disrupting electronic music convention, If I Can't Handle Me At My Best, You Don't Deserve You At Your Worst is the work of Helena Celle, aka Kay Logan. Recorded exclusively on a faltering Roland MC303, the album uses woozy melodies, squelchy synths, and lo-fi beats to create an abstract, semi-improvised techno suggestive of Hieroglyphic Being playing through a Dictaphone. Logan is also bassist for weirdo hardcore band Anxiety, led by Michael Kasparis. Drawing a line between the most abject punk and early industrial, Anxiety are thrillingly cathartic and absurd.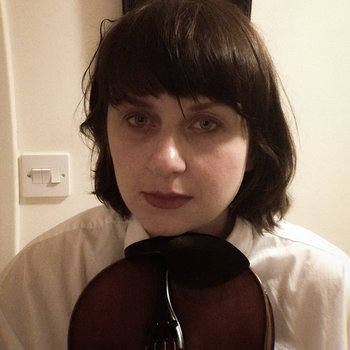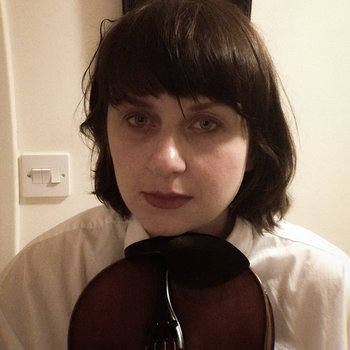 Merch for this release:
Vinyl LP, Compact Disc (CD)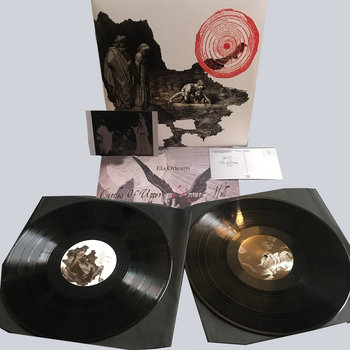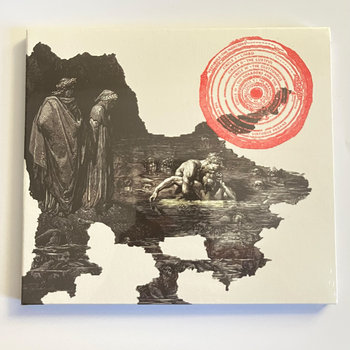 Raised in Poland, Ela Orleans first moved to Glasgow in the late '90s, joining the avant-pop trio Hassle Hound with Mark Vernon and artist Tony Swain. After spending a few years in Brooklyn, she returned to Glasgow in 2011, releasing acclaimed albums Tumult In Clouds and the Dantean opus Circles Of Upper and Lower Hell. A cinematic pop auteur whose music recalls the DIY electronica of Pram and the nocturnal pastoral of Coil, Orleans is also known for her soundtrack work, most recently, composing the score for Karolina Breguła's Wieża (The Tower).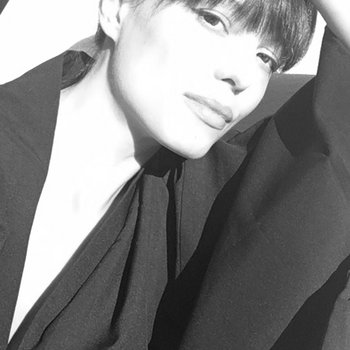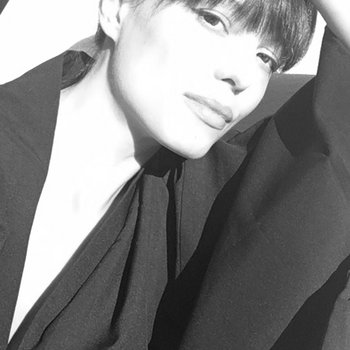 Optimo Music, the record label arm of the legendary club night, has issued music from several Glasgow-based acts, including Pussy Mothers, Lo Kindre, and Golden Teacher. Composer and producer Iona Fortune made her debut this year with Tao Of I, the first in a projected series of eight albums exploring the symbols of the I Ching. In her conception of "Fourth World" music, Chinese and Japanese instruments meet digital bell tones and analogue bass frequencies, conjuring the tantalizing notion of Midori Takada making ambient sino-grime.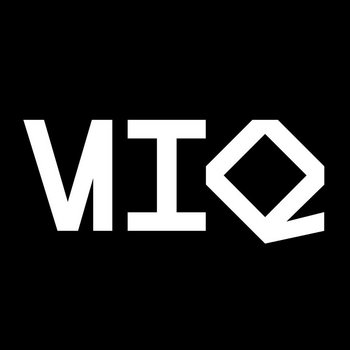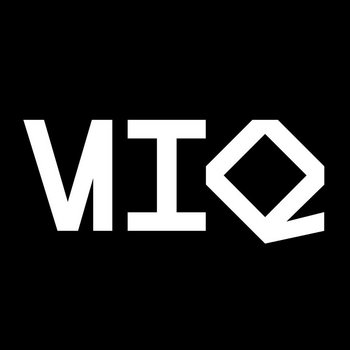 Merch for this release:
Vinyl LP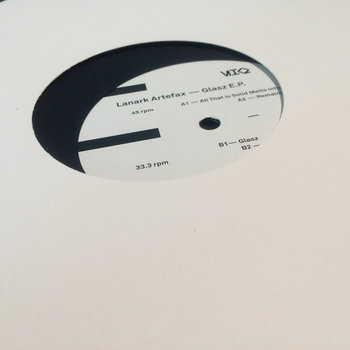 Raised on a heady diet of Aphex Twin and Glasgow labels Numbers and Lucky Me, Lanark Artefax, aka Calum MacRae, is one of the U.K.'s most promising electronic producers. His 2016 Glasz EP for Lee Gamble's UIQ was an impressive debut, but it's the sold out Whities 011 EP that the young Glaswegian successfully brought human feeling to a chilly palette of dislocated cyborg beats and cut glass synths.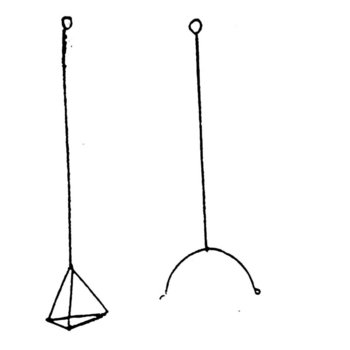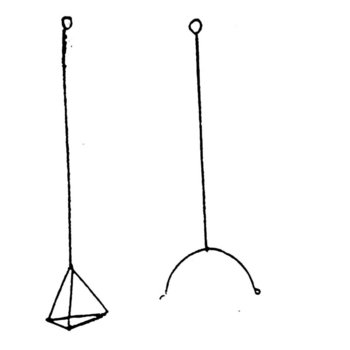 Merch for this release:
Cassette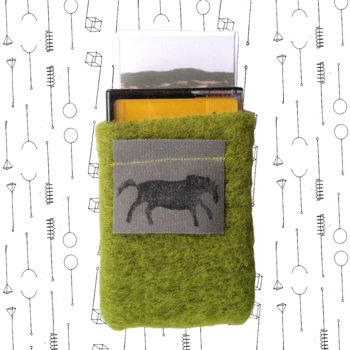 Glasgow has long been a hub for folk, with the annual Celtic Connections festival representing the traditional music mainstream. Like Alasdair Roberts before her, Josie Vallely offers a take on a traditional Scots song that draws inspiration from the source singers, while pushing defiantly into left-field. On her debut as Quinie (a variant of "quine," the Scots for woman, wife, or queen), Vallely lends her keen, flinty voice to a cappella readings of the great ballad "Cruel Mother" and the nonsense rhyme "Sew Sewing Silk." Harmonium, dulcimer, and DIY beats bring scrape, drone, and rhythm to "The Haar" and "Auld Man Came Courtin' Me."
Merch for this release:
Cassette
Horse Whisperer, aka Max Syed-Tollan, hails from the Scottish borders, an area renowned for its stories, songs, and customs. His tape The Fifth Season is a heavy dose of rural weirdness and archival research, filtered through Tolkien, The Cardiacs, and a thousand YouTube black holes. Drawing inspiration from 16th century madrigals and contemporary bricolage practices, the album is a ridiculous and frequently inspired assemblage of Renaissance song, pastoral psychedelia, and home-brewed beats. Syed-Tollan's next project is "an endless opera" called Eggs. A cult hero in the making.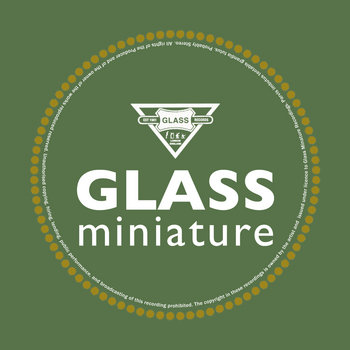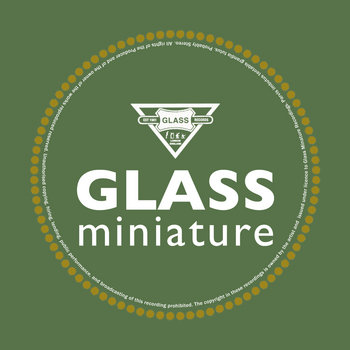 Like his longtime collaborator Richard Youngs, Andrew Paine freely wanders through subterranean zones. Dip into his Sonic Oyster catalogue for solo vocal pieces, plaintive piano meditations, howling guitars, digital saxophone, and abstract electronics. Half Made Man is Paine's latest for London label Glass Redux. Devised with a series of chance strategies, its "dada with beats" channels his love of "latter day Todd Rundgren and late '60s/early '70s dystopian sci-fi." The result is a bleakly compelling collection of spoken word electro sermons delivered from the ruins of modernist buildings.
On August 4, 2017, Bandcamp donated its proceeds to the Transgender Law Center. In turn, Caroline McKenzie donated her own proceeds from Interior/Exterior to Scottish Trans Alliance, raising £120. A personal selection of solo works spanning 1997 to 2017, the album is the first time McKenzie has collected her pre- and post-transition music in one place, something she thought she would never do. Even without the background story of McKenzie coming to terms with her past, Interior/Exterior is a deeply moving work, taking in piano studies, glimmering harmonic drones, and Fennesz-style glitch-pop. Acoustic ballad "about to burst" forms a beautifully hopeful centerpiece: "this creature's changing shape."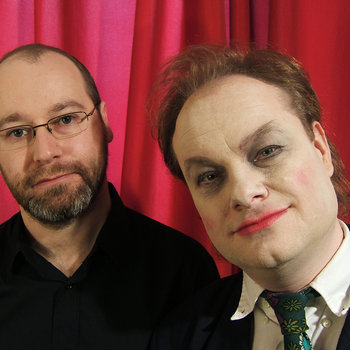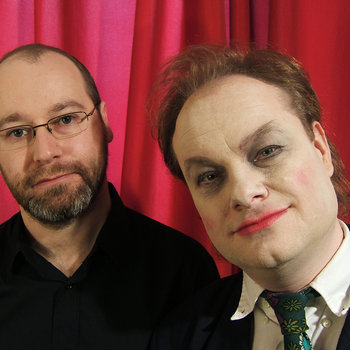 Merch for this release:
Cassette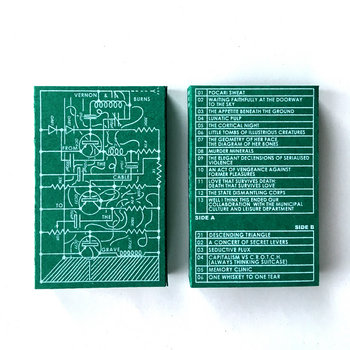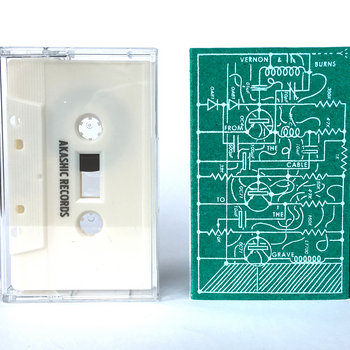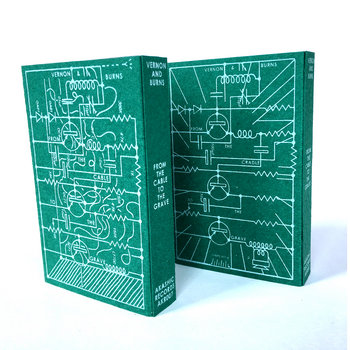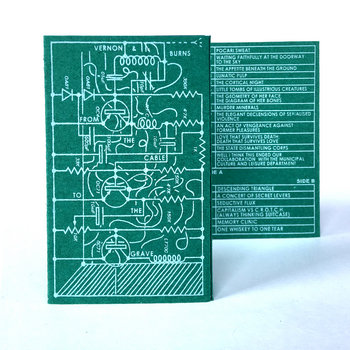 Assembled from tapes found at a Lisbon flea market, Mark Vernon's Lend An Ear, Leave A Word was one of 2016's most beguiling releases. From the Cable To the Grave reunites him with old sparring partner Barry Burns (no relation to the Mogwai musician) for a creepy and absurd set of nocturnal concrete. Curators of the experimental radio project Radiophrenia, Vernon & Burns program the tape like some fragmented modernist radio play, with mundane domestic conversations and occult incantations flickering in and out of a concatenation of ghostly pianos, varispeed harps, submerged beats, heart monitor blips, and ectoplasmic noise.
The late, great George Lyle was a pioneer of improvised music in Scotland. A bassist of deep sensitivity and invention, his commitment to free playing continues to inspire younger musicians, including saxophonist Raymond MacDonald, guitarist George Burt, and bassists Una MacGlone and Armin Sturm. In recent years, he's been involved with Glasgow Improvisers Orchestra, and David Keenan and Alex Neilson's punk-primitive free jazz outfit Tight Meat. His final project was a duo with percussionist Fritz Welch. Together, they recorded the beautifully out Fortified Echo and So Long Farewell Repair, a live encounter with New York free jazzer Daniel Carter. The latter is on Iorram, a fine label run by guitarist Neil Davidson and Welch and Sturm's partner in The Final Five, a trio that embodies "an exquisite corpse of free jazz."
-Stewart Smith