SCENE REPORT
A Guide to The Underground Scene in Accra, Ghana
By Megan Iacobini de Fazio · July 16, 2018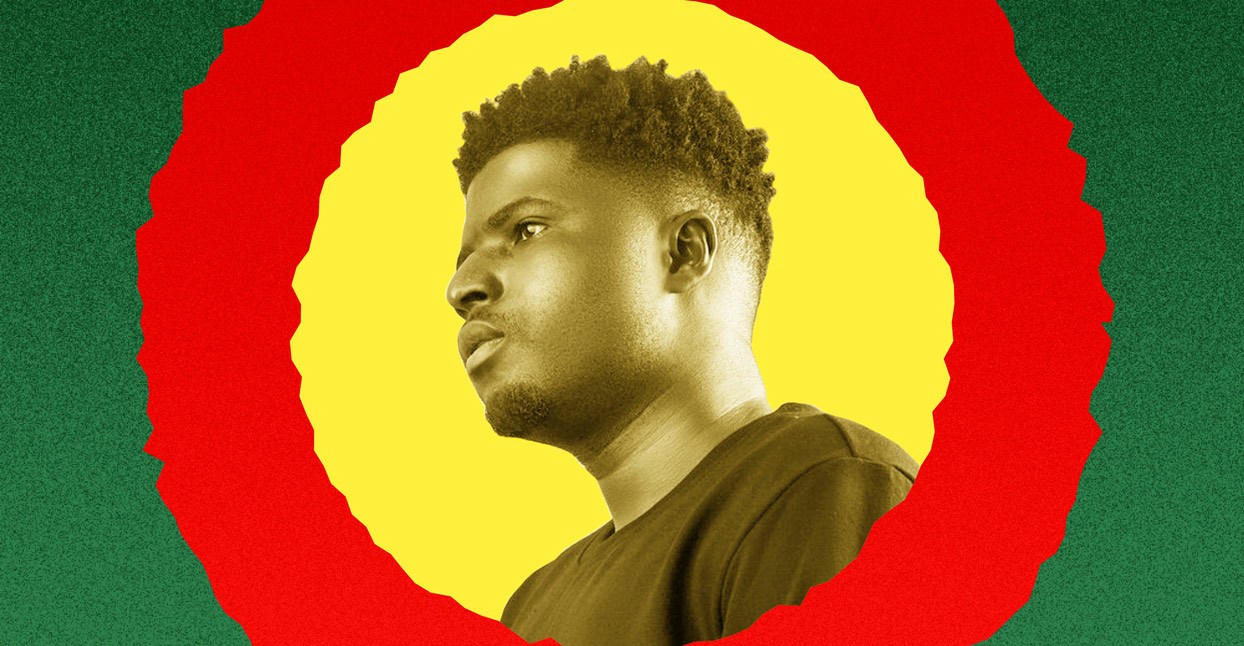 "Accra is booming right now, there are a lot of things happening," says Alex Wondergem, a beatmaker and visual artist based in Ghana's capital city. "Now more than ever, there is new energy—this belief that it's time to express yourself, to live by your art. Everyone is owning up to their craft and pushing for it and finding their voice, and for a place for art in society."
Wondergem is one of many young artists based in the dynamic West African metropolis of Accra, a city where Ghana's staggering diversity—it's a country of 28 million people (as of 2016), with over 70 ethnic groups, each with its own language, religious beliefs, traditions, and musical identity—come together in all of its cosmopolitan glory.
With its busy clubs and bars, a lively Arts Centre (Centre for National Culture), colorful markets, and the graffiti that decorates the peeling walls in its oldest neighborhood, Accra feels like a city bursting with creative potential.
And, of course, Ghana's rich musical legacy permeates every street corner, whether at local joints, where punters sit drinking cold palm wine out of calabash bowls and listening to old-school highlife, or at rowdy outdoor clubs, where powerful sound systems blast the latest Ghanaian Afrobeats, dancehall, and hiplife onto the street.
"These styles of music get the majority of airplay on radio," says Accra-based producer Gafacci, "because most of these songs have highlife influences, which is a popular genre amongst every age group." It's also safe to say that these sounds are receiving significant attention across the pond, too, especially in the U.K., where West African beats are set to be this summer's dancefloor fillers.
But despite the growing dominance of Nigerian and Ghanaian sounds on European charts, only very few of the biggest artists from the continent receive global attention. And in Ghana itself, you're likely to hear the same genres and artists on the radio and in the nightclubs over and over again.
"The [mainstream] scene is inundated with the same kind of sound; the only way you can stand out is with some kind of gimmick, scandal, or pay-for-play," explains Wanlov The Kubolor, a Romanian-Ghanaian rapper who is known for being anything but conventional. "And that doesn't sit well with me," he says speaking from his home in Accra.
The "gatekeeping" around what gets played on radio and TV stations, coupled with economic barriers and the lack of an established creative infrastructure, means that it is virtually impossible for alternative, non-mainstream artists to get their music to Ghanaian audiences. But despite the obstacles, Accra is fast becoming a hub for creative, experimental musicians who are making waves behind the scenes. Characterized by their DIY attitude and the kind of determined hustle that comes from having to find success with limited resources, a crop of independent, ambitious artists have been quietly working in the background, pushing new sounds and expanding the boundaries of the city's music scene.
"I like the Accra creative scene because everyone is using little to make dope stuff," says Gafacci, who as well as working on his solo project is also one-half of electronic duo Jowaa. "The majority of creatives are independent and it gives me hope that there are people who will give everything they have to make [it]."
Although the indie and alternative music scene—anything that falls outside the mainstream Azonto, Afrobeats, and hiplife—is still small, people are coming together and pooling their resources, putting on club nights, gigs, and festivals. ACCRA [dot] ALT, for example, is a project which began as a "response to state neglect and lack of cultural production infrastructure," and aims to "contribute to the cultural renaissance of Ghana" by promoting the work of Ghanaian alternative artists and emerging creatives. Every year, its Chale Wote Street Art Festival attracts thousands of people to Jamestown, a buzzing fishing settlement within Accra, where life is mostly lived outdoors, along the narrow cobbled streets and in the shade of crumbling colonial buildings.
It was playing Chale Wote in 2016 that convinced Rvdical The Kid, a producer and DJ who was then living in Benin, that he should move to Ghana: "I was amazed by what I saw, so I knew I had to move to Accra."
Two years on, Rvdical continues to be inspired by Accra's energy: "What I really like about the Ghanaian creative scene is [that it's] trying to do something. People are creating on their own terms and trying to not fit the mold. That's very inspirational, and it motivates me to create without any boundaries."  
Meet some of the artists at the center of Accra's renaissance.
Rvdical The Kid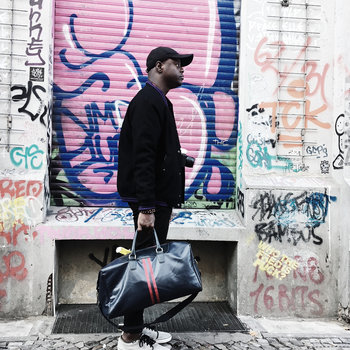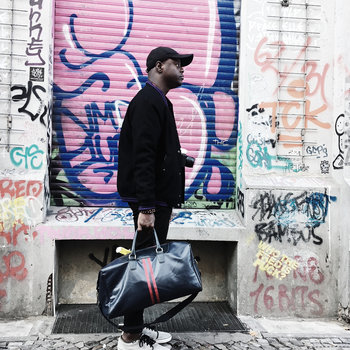 Rvdical, who is originally from Benin, started making beats for other artists to rap on when he was only 17. "But they would complain," he says, "because they were not typical beats. So I just stopped working with rappers and started making my own beats." He continued to work on his music when he moved to Baltimore for college, and in 2013, he "stumbled upon" a scene of music from L.A., spearheaded by labels like Soulection, LuckyMe, and HW&W Recordings, which inspired him to "push the whole instrumental music to a new level." The result was Carte Blanche, the 2015 EP which, with its soulful electronics with jazzy atmospheres and hip-hop beats, earned him some well-deserved recognition from Soulection.
When he returned to Africa in 2014, Rvdical was looking for a city where he could better express his creativity: "The options were either to stay in Benin, go to Nigeria, or come to Ghana. But Nigeria is just a bit too hectic for me, Benin is a bit too lazy, so Accra is perfect." Rvdical wasn't looking to enter the Ghanaian market, but rather wanted to be in the middle of a dynamic scene, surrounded by like-minded people: "Here I am able to navigate the creative scene and inspire myself and soak myself in the energy, and that helps me create."
Ria Boss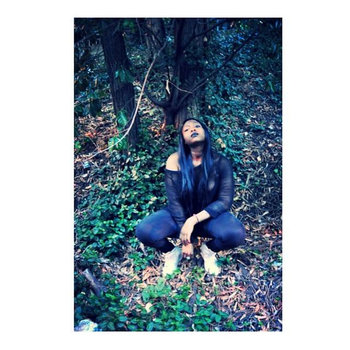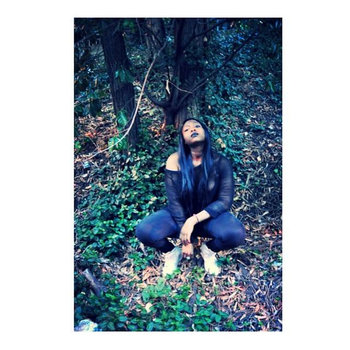 Ria Boss lists Nina Simone, Ella Fitzgerald, Erykah Badu, and India.Arie among her influences, and with her soulful, enveloping vocals and powerful vulnerability, she is worthy of their legacy. The daughter of a diplomat, Ria moved to New York in 2010 and then briefly to Los Angeles: "Those were places I really found myself, became more in tune with the woman I am. So leaving came as a surprise to even me, but there was a voice telling me to go back home, and I followed it. I followed it to come and add my own voice to the growing and insanely creative musical landscape in Accra."
In Accra she found a supportive community, and soon enough she played the main stage at Chale Wote Festival. "There is a renaissance happening, an era of people experimenting more, trusting themselves more." And, she says, artists in Accra are becoming bolder, and speaking openly about issues around mental health, environment and recycling, and LGBTQ rights. "I think where we are headed is in the direction of change and progress through art as activism," she says. "And that doesn't just mean music as message, but music also as a means through which people escape poverty."
She wrote her debut EP Find Your Free when she first returned to Ghana, and while overcoming an abusive situation. "Music forged a path to my healing," she says.
Gafacci
Gafacci is the archetypical self-taught bedroom producer. Growing up around music—his dad is also a musician—he only started making beats during what he calls a "directionless phase" of his life, after leaving school, discovering the Fruity Loops beat construction software, and learning how to use it by watching YouTube videos. That was 10 years ago, and since then, Gafacci has made beats for some of Ghana's biggest artists, such as Sarkodie and Samini. "But," he says, "even when it was meant to be a commercial success, my music has always been different."
The "twist" he brings, even when making beats for mainstream artists, is the electronic element and the influence of his love for asokpor, the name given to techno, house, and dance music that was popular in 1990s Ghana. "The word just means fast BPM music," says Gafacci, "and being someone who likes to be different, I started making Ghanaian dance music with the influence of electronic music that I've heard since I was a kid." The fast-paced, asokpor spirit is especially noticeable in Gafacci's other project, Jowaa, on which he collaborates with Ghana resident and Akwaaba label boss and DJ BBrave.
Their first EP pays homage to the legacy of the asokpor era, fused with the rhythmic traditions of Accra's Ga people, and has taken the duo across Africa to play at the ever-growing number of African electronic music events.
Alex Wondergem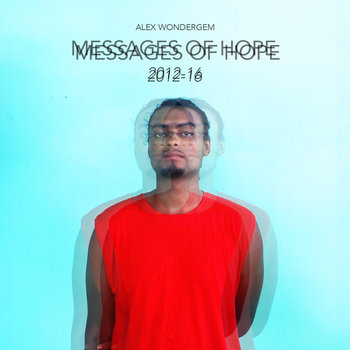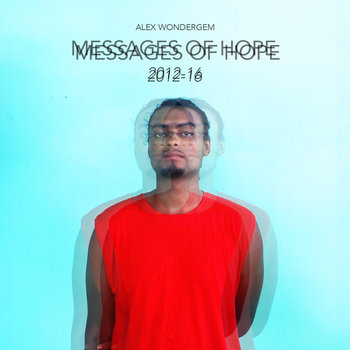 "The project depicts the narrative of alternative African artist and highlights the importance of collaboration," read the notes on Buying Our Freedom, Alex Wondergem's EP with fellow musician Eli. "That was just to really emphasize that this is not your stereotypical idea of what comes from the continent, what comes from Ghana," says Wondergem. "It doesn't feel like there is anything out there."
Wondergem, who is half Dutch and half Ghanaian, was born in Maryland, in the U.S., and found his way back to Ghana via Zimbabwe, Ivory Coast, Chad, and the U.K. He started playing the drums as a child, but got into making beats by listening to the likes of J. Cole. "That kinda broke down the culture of sampling to me," he says. "I started comprehending it as an artform and I was super drawn to it. For me it was fun to mash up all the sounds and create things."
The key to Accra's creative scene growing, he believes, is the collaborative spirit: "It would make the continent, and Ghana, super vibrant if we all just brought stuff to the table and we all created things beyond the traditional spectrum of what is being played on media outlets."
Wanlov the Kubolor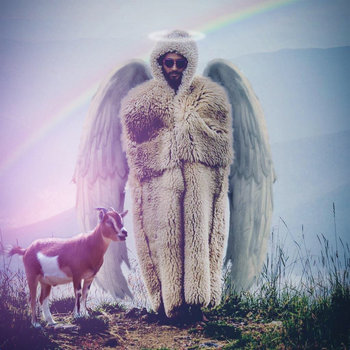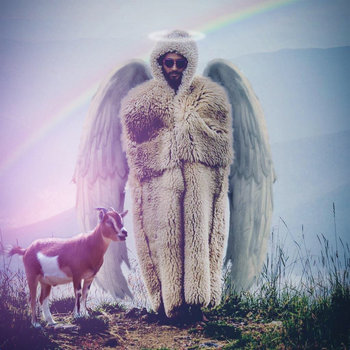 One half of FOKN Bois, Wanlov is known for his satire and cutting social commentary, and for pushing the boundaries of what is considered "acceptable" in Ghana's popular music. With catchy hooks and comedic skits, he confronts some of the most salient societal issues faced by people in Africa today, from the neo-colonialism of Chinese business ("They are arrogant, pay bribes to mine illegally, and even dupe their own workers"), to corruption of the political class and the hypocrisy of religious leaders.  
When he spoke from his home in Accra, Wanlov was preparing to perform at an indie festival the next day—but, he said, he had a "dilemma." The organizers of the festival had accepted sponsorship in the form Coca-Cola drinks ("I am not OK with that," he says) and money from a big mining company that is responsible for uprooting acres of virgin forest in the country. "All I can say is, they will regret inviting me onto that stage," he says, a stance which is representative of his usual defiant attitude.
On his first album, the 2007 Green Card, Wanlov stresses the importance of using pidgin, the commonly used hybrid of English and local languages. "Then people only ever rapped in English or Twi," he says, "but since then it has entered the mainstream."
Over his career, Wanlov says that the indie scene has grown organically to include a wider variety of styles and local languages, with even the smallest ethnic groups seeing the value in singing in their own language and being unique. "The topics, too, are more progressive, when it comes to politics and the representation of sexuality," he says.
FOKN Bois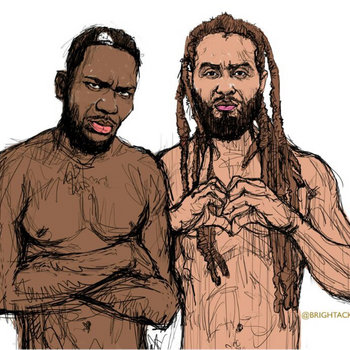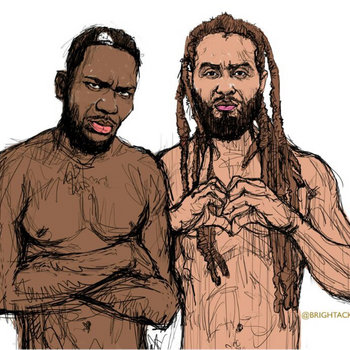 Together with London-based M3NSA, Wanlov is half of the outrageous duo FOKN Bois. "It's like yin and yang, the so-called dark side," says Wanlov. "It's our naughty, mischievous part, while our solo stuff is our spiritual adventure in music, with more social activism, more protest."
On their often absurd, comedic tracks, FOKN Bois trade bars in pidgin English, delivering scathing criticism aimed at Ghana's obsession with religion, homophobia, and fickle trends. "We address the Rasta people, the Muslims, the Christians, we don't spare anybody. It's like therapy for us," says Wanlov. "Not that we expect any change. We hope it will. But we're just venting, but with spite of course, because they need to know," he says.
But FOKN Bois are not just a novelty act. Had they lacked talent, their music may have verged on the needlessly crass, but they approach each subject with nuance, masterfully confronting importantly societal issues and pushing listeners to think critically about the world around them.