SCENE REPORT
Beijing Label Genjing Bridges China's Underground With The World
By Josh Feola · November 03, 2016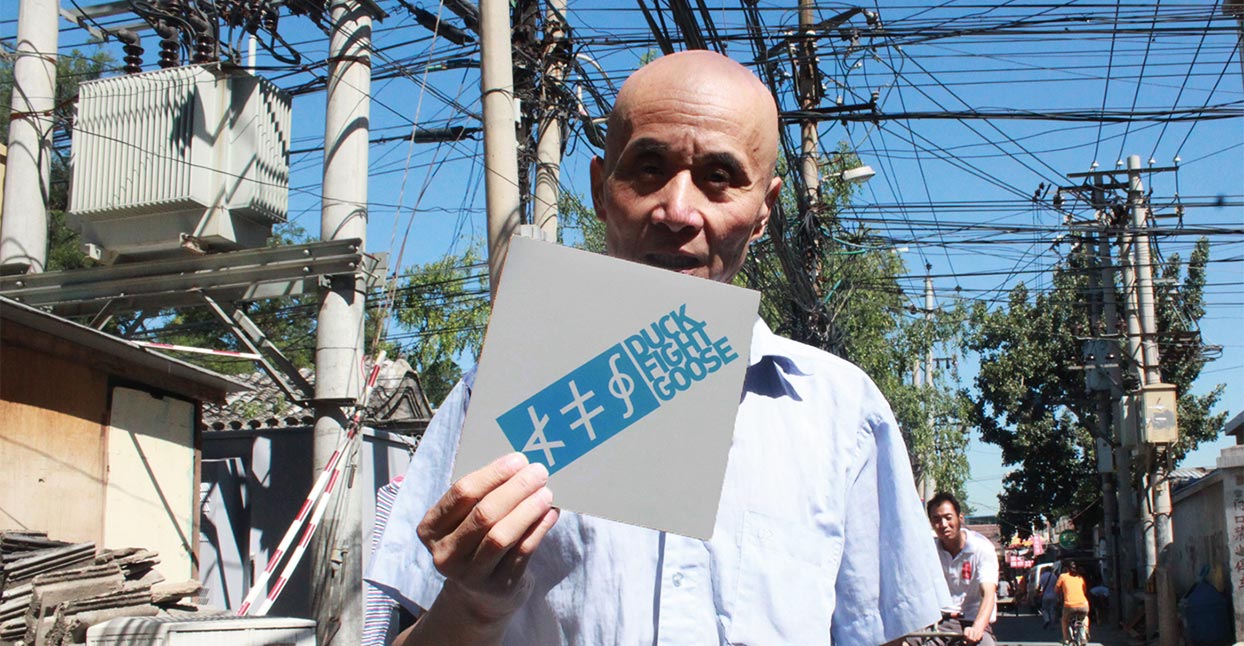 Genjing Records was born on the road. Nevin Domer, who has lived in Beijing since 2005, was on tour with his hardcore band Fanzui Xiangfa (Chinese for "criminal thoughts") in southeast Asia when he realized he needed to press vinyl records to sell abroad. Domer hit it off with Malaysian band Daighila, and decided to press a split 7" with them in order to have some merch to sling on Fanzui Xiangfa's upcoming European tour. This was in 2010, and Domer—a DIY-to-the-core anarcho-punk—had been managing international operations for the Beijing indie label Maybe Mars since its 2007 founding. "I immediately thought this would be a good way to help other Chinese bands touring abroad," he says. "Realizing vinyl is still important for sales internationally, it's better to have vinyl releases than CD releases in a lot of DIY markets."
That approach has worked to this point. Genjing has put out 47 vinyl releases to date, and Domer pays for all the pressing. By giving bands like Beijing's Demerit and SS20 from Germany vinyl to sell while touring each other's home turf, they maintain the label's DIY spirit while giving Genjing artists the means to make a living. The imprint has adopted a genre-agnostic approach, pulling from Domer's deep and comprehensive network of bands in China: Everything from space-crisped kosmische (Snapline), to bedroom shoegaze reverie (Dear Eloise), to esoteric folk compositions (Li Daiguo, Yang Fan).
Most of Genjing's releases are split 7"s, with distribution shared among partner labels in Europe, the United States and Japan—or, more recently—Domer's new Far Out Distant Sounds distro, which is co-run in San Francisco by Enrique Maymi of The Brian Jonestown Massacre. "It's about building that bridge, involving multiple labels in multiple territories," Domer says. "Focusing on 7"s instead of full releases is a way I can try to document more fully everything that's going on in China. This way I can do more releases that maybe aren't as comprehensive, but allow me to document a more diverse variety of bands." 
Genjing has also stoked the popularity of vinyl within China; it hasn't been widely used since propaganda songs were printed for mass distribution during the Mao era. We asked Domer to share some of his favorite Genjing tracks, highlighting releases that have realized his mission of bridging the Chinese underground with the rest of the world. "It's still on a very DIY level," he says, "but I feel it does kind of build a connection, and adds something more 'real' to that relationship between bands in China and the outside."
Li Daiguo, "Green Ram Daoist Temple"
Merch for this release:
Vinyl LP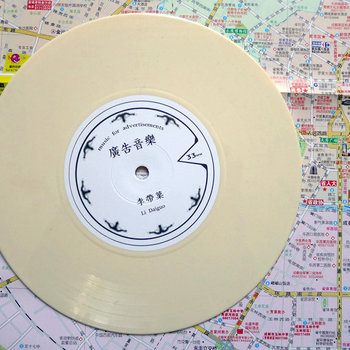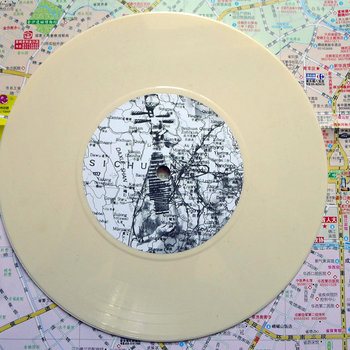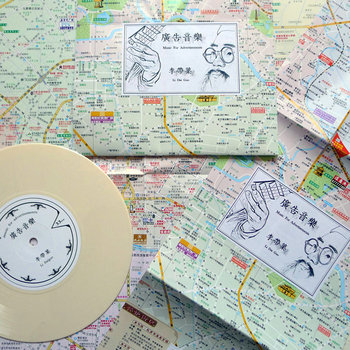 Musical polymath Li Daiguo is a self-styled master of the pipa, often referred to as the "Chinese lute," along with the cello, violin, mbira, and a few other instruments he plays. This track shows his early experimentation with beatboxing, another form he shreds with ease.
Nevin Domer: I really enjoyed what Daiguo was doing, but I didn't know what he would give me when we started talking about doing a release together. He had this idea about doing really short pieces, as if he was writing music for the length of advertisements. He also wanted to do something focused on one city, different locations around Chengdu. I ended up buying a bunch of maps of Chengdu, and then hand-cutting and creating the packaging out of them. I really liked the intensely local and DIY process that came together through that.
Yang Fan, "Autumn In Your Town"
Yang Fan, who first emerged within the Beijing scene at age 15 as the guitarist of all-female punk band Hang on the Box, remains one of the city's most talented and enigmatic artists. These days she's a reclusive genius, rarely playing live. This album is as deep as she's ever gone on record into her own indescribable headspace, mixing harmonium, brass bells, animal sounds and light guitar harmonics into a phantasmal soundscape. She's also an accomplished illustrator; check out some of her work on that front here.
Domer: I've been a massive fan of everything Yang Fan's done, from the early days of Hang on the Box—China's first feminist punk band—to Ourself Beside Me, to this solo stuff. I saw her perform a piece for the Goethe Institut in Beijing that I really enjoyed, and ended up talking to her about doing a whole solo album along the same lines. What she presented to me was one of the most interesting and weirdest releases that I've heard out of China, and by far the weirdest release on Genjing.
Primitive Calculators, "The Same [Simon Cotter remix]"
Primitive Calculators' hard-industrial proto-punk, laid down between 1978 and 1980 and then almost lost to obscurity, was thrust into the internet era when Australian label Chapter Music re-released their brief discography under the wonderful title The World Is Fucked in 2013. Grant, the band's vocalist, has come to China several times on the strength of this split, finding common ground with the aforementioned Zhu Wenbo and his Zoomin' Night experimental music gig series, which last year morphed into a cassette label.
Domer: Stuart Grant of Primitive Calculators was deeply involved in a really interesting experimental music scene in Melbourne in the late '70s, and I thought that had parallels to what Beijing artist and promoter Zhu Wenbo has been doing in Beijing since 2009. Through this release I was able to get the two of them together on tour in China, and that was probably the most meaningful collaboration I've brought together, because it's not just about the bands and the people, but about these whole movements and ways of thinking in different countries at different times.
Fanzui Xiangfa, "D.I.Y.!"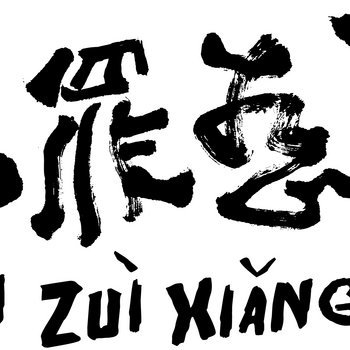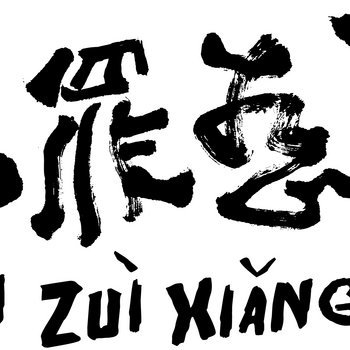 Merch for this release:
Vinyl LP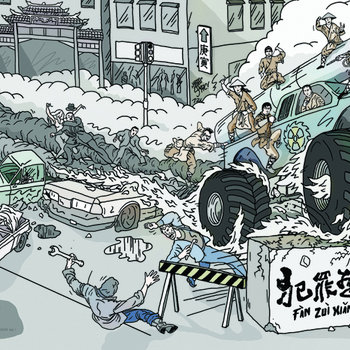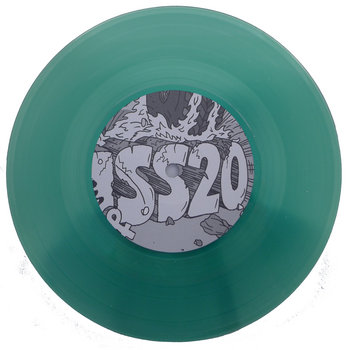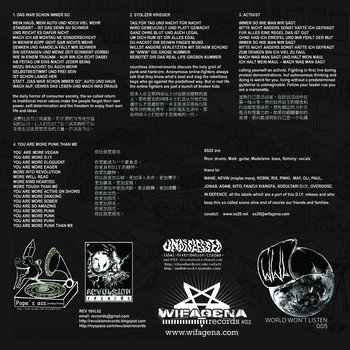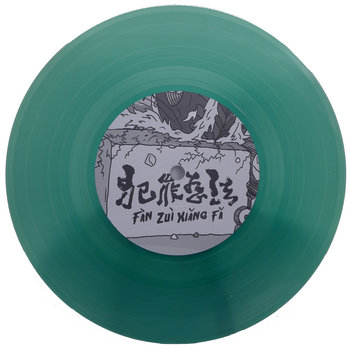 Fanzui Xiangfa is still in the top tier of fast, hard, gut-punching '80s-style bands doing it in China, even though their members are spread across several continents. They assemble annually with an ever-expanding tour regimen that has, to date, touched almost every East and Southeast Asian nation.
Domer: This is my band, obviously, and basically the reason the label exists. The first three releases—the Fanzui Xiangfa/Daighila split, Fanzui Xiangfa/SS20 split, and Demerit/SS20 split—were all done because the bands were touring. The first two were done before Genjing really existed. The third came out as a co-release with several labels, and they were asking, 'What's your label name? What do you want to do?'
Negro Leo, "Nosso Coracao e' Uma Cloaca"
Merch for this release:
Vinyl LP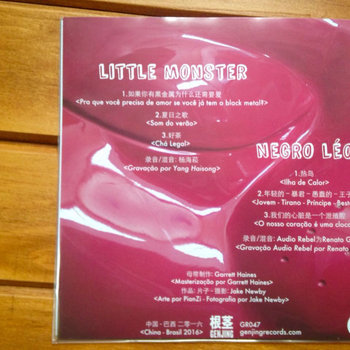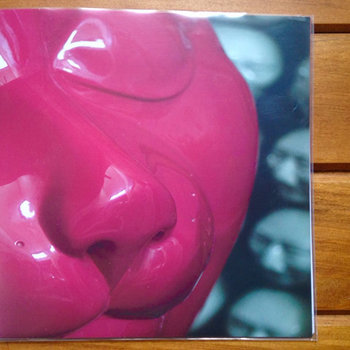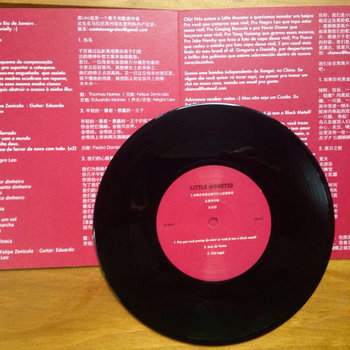 "F" of the Shanghai band Little Monster—who sits on the other side of this split—is China's best deskilled, shambolic guitar hero. This release came about after Little Monster began planning a South America tour, and their drummer—a Brazilian expat living in Shanghai—connected Genjing with the excellent Rio-based artist Negro Leo. Leo's contribution to this split mixes minor-chord no-wave skronk with subtle samba and bossa nova influences. Check out his latest LP, Água Batizada.
Domer: I've worked with Shanghai guitarist F from Little Monster on this split as well as releases for her previous bands Pairs and Next Year's Love. She's the one artist that has the most releases on Genjing, besides Fanzui Xiangfa. I was definitely interested in working with her and Little Monster, and even more interested when I found out about their Brazil tour, which they completed over the summer. Through this split I got a chance to discover, and then work with, Negro Leo, a fucking excellent Brazilian artist.
Kid Millions & Zhang Shouwang, "Gulou"
Merch for this release:
Vinyl LP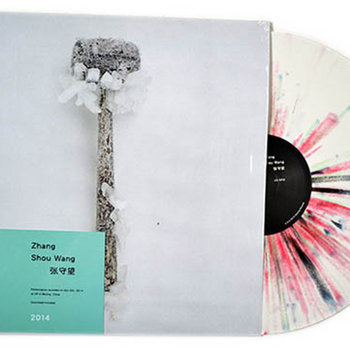 Oneida drummer Kid Millions left a heavy impression on Beijing. He pulled together some of the city's best percussionists for his Man Forever performances, and sat behind the kit for several improvised collaborations with local musicians, one of which is documented on this 12". This track's title, "Gulou," comes from a major historical monument—the Drum Tower, fittingly enough—and also functions as the name of the neighborhood where this track was performed and where many young Beijing artists live and work today.
Domer: This was a collaborative project. Maybe Mars brought Kid Millions to play in Beijing and Shanghai for his Man Forever percussion ensemble. While he was here we invited him to play improv sets with a few Beijing musicians, including Carsick Cars/White+ frontman Zhang Shouwang. One of their collaborations was recorded, and became this release.
Snapline, "Paper General"
Merch for this release:
Vinyl LP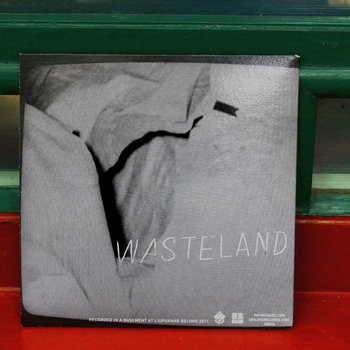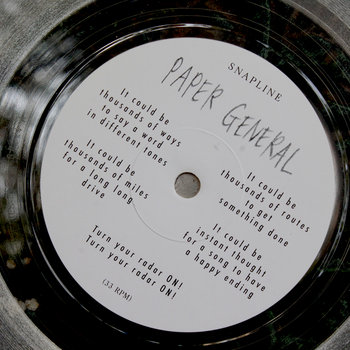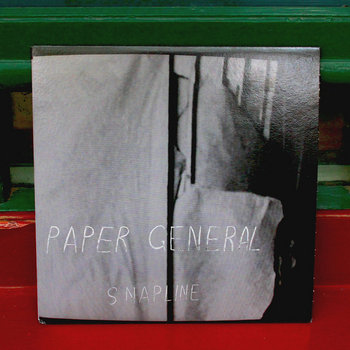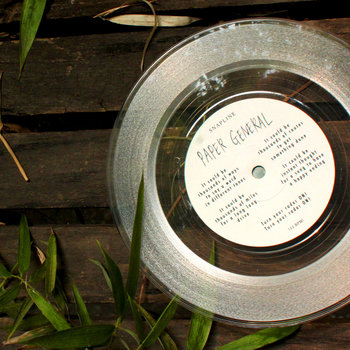 Snapline is a minimalist three-piece post-punk band, known for their manic dedication to stripping down their songs to the bare components without ever failing to land on a propulsive post-punk groove. This signature sound is perhaps nowhere clearer than on this track. Check out their 2012 LP Phenomena for a more thorough introduction to their vibe.
Domer: I don't even know what I have to say about this, other than Snapline is a fucking awesome band, and it's a great release! There's not a lot of story behind this, other than I absolutely love Snapline's music and would put out anything that they wanted. That's the whole story.
AV Okubo, "Opium"
Merch for this release:
Vinyl LP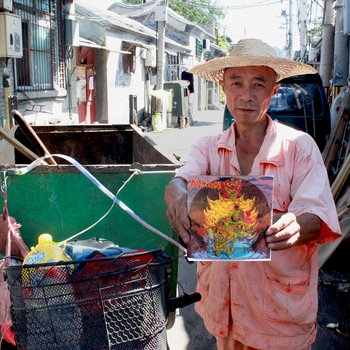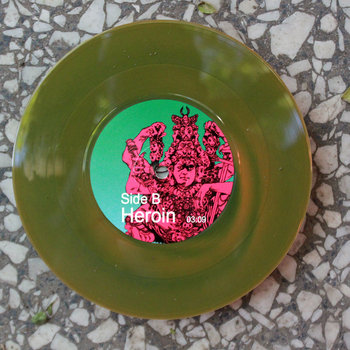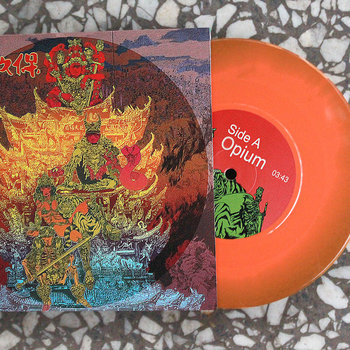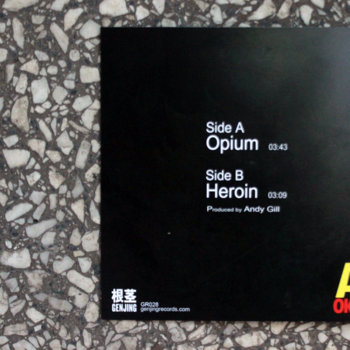 AV Okubo is one of the best bands from the central Chinese megacity of Wuhan, famous for its punk scene (see also: SMZB's The Chinese Are Coming). They've just released the music video for this track, which gives a much better picture of the band's signature mix of seedy Chinese alternative culture and high-gloss, studio-synth polish than any words could.
Domer: Genjing works closely with other labels in China, including Maybe Mars, where I also work. This was a single for AV Okubo's 2014 album Dynasty, which came out on Maybe Mars and was produced by Andy Gill from Gang of Four. We took 'Opium' from that album, and then added 'Heroin', a B-side outtake from those recording sessions that didn't make it on the record.
Deadly Cradle Death, "Run It"
The formation of Deadly Cradle Death was inspired when one of its two members, He Fan of Birdstriking, witnessed a set by Sewn Leather at an off-grid house show during South by Southwest a few years ago. This is the only song that the band—rounded by Chui Wan guitarist Liu Xinyu on miscellaneous electronics—committed to record outside of a long-lost cassette demo, and it remains a banger.
Domer: The Telescopes is probably the highest-profile band that I've released on Genjing. I've had the chance to work with a lot of great bands doing splits, and this is another one that made a lot of sense, even if the songs don't seem to perfectly match each other. Both of the bands were really into what the other band was doing, and this helped build a bridge between a foreign scene and the Chinese scene.
Tom Cruise & Katie Holmes, "Bird Is Flying"
Merch for this release:
Vinyl LP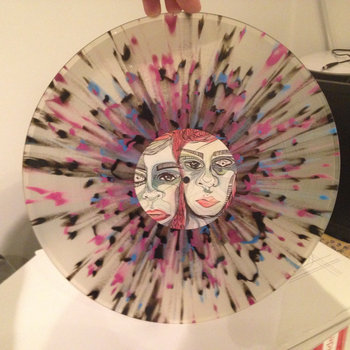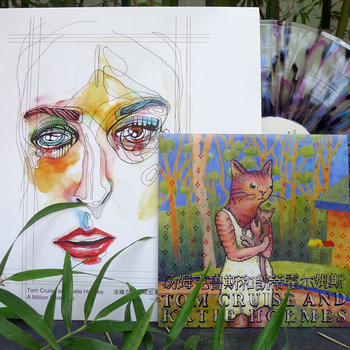 This album is a solid document of multi-talented Melbourne musician Xiao Zhong's work in the Shanghai music scene. He was also the vocalist and drummer of the aforementioned Shanghai DIY noise-punk duo Pairs. Shortly after this album came out, he returned to Australia, and the rest of this band dispersed to other projects and corners of the globe.
Domer: This was a short-lived band in Shanghai. Everything from the band name, to the album name, to the song titles, are all about breakups, and when I put this out the band already knew that they were breaking up. But it was such a beautiful thing that I wanted to make sure there was a document of it.
Duck Fight Goose, "History"
Merch for this release:
Vinyl LP
On the topic of Shanghai: Duck Fight Goose is its most accomplished underground band. Vocalist and chief songwriter Han Han is almost absurdly active, blending his interest in cyberpunk dystopia and hacker music habits into an output including Duck Fight Goose's recent cyborg-themed long-player, CLVB ZVKVNFT—released this past September by Beijing label D Force—and an astonishingly erratic alt-club portfolio released under his solo production moniker,Gooooose.
Domer: 'History' is still my favorite track that I've ever released. Even now it sends chills down my spine when I listen to it.
After Argument, "A Protest Song"
Yang Haisong is a crucial figure on the Chinese indie scene. P.K.14 was instrumental in establishing non-commercial, artful and poetic rock'n'roll as a cultural phenomenon in China—check Bandcamp's previous profile of the band here. After Argument is one of Yang's several side projects, in which he plays guitar and sings over Zaza Zhang's drums. Check out more from them at Yang's side label Share the Obstacles.
Domer: Yang Haisong, the vocalist of P.K.14, has been deeply involved with the label since the beginning. He actually gave me the name for the label—Genjing—which is Chinese for 'rhizome.' Both After Argument and Dear Eloise are his bands, but even in a lot of other Genjing releases he was involved as producer or recording engineer.
Dear Eloise, "I'll Be Your Mirror"
Dear Eloise is the studio-only project of Yang Haisong on all instruments and his wife, Sun Xia, on vocals. On this stellar Velvets cover, Sun Xia takes Nico up an octave, and virtually all of the instrumentation is buried in Dear Eloise's standard dosage of shoegaze reverb and distortion. As a physical release, this one's impossible to grab; as a digital artifact, it's as haunting and special as they come.
Domer: This is a cover, obviously. I've tried to do different things with the packaging for several of the releases, like the map packaging for Li Daiguo that I mentioned before. This Dear Eloise 7" was issued in a very limited number, only 30 copies total, all hand-made, individually lathe-cut and mounted on a custom-printed wooden base. It sold out almost immediately, and now pretty much only exists on Bandcamp.
—Josh Feola