SCENE REPORT
France's Future Jazz Revival Is Built on House and Hip-Hop Grooves
By Florent Servia · July 06, 2020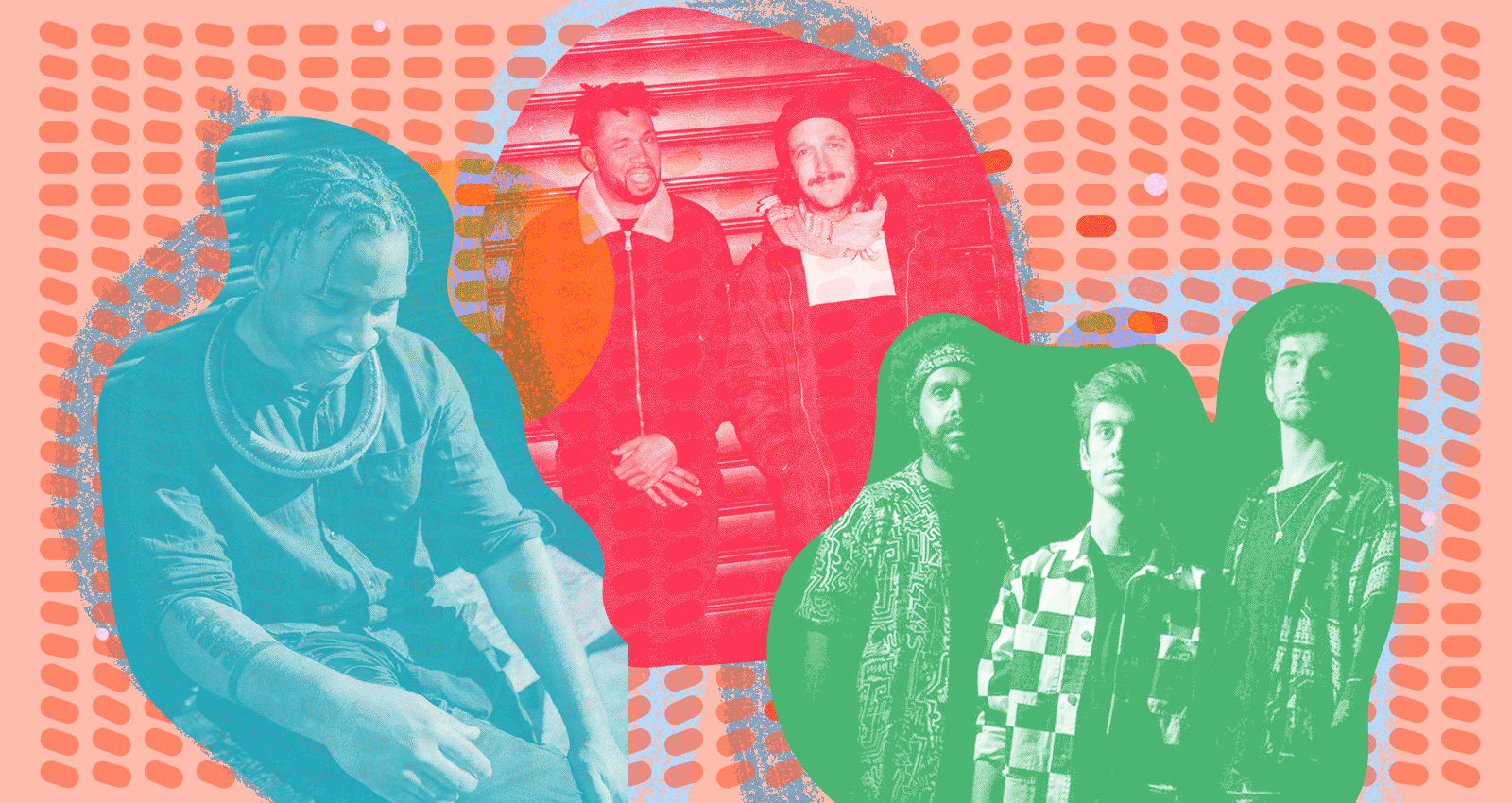 Paris has been a destination city for jazz since the genre's earliest days: legends like Bud Powell or Kenny Clarke lived there, and greats like Miles Davis, Ornette Coleman, and John Coltrane found staunch supporters and enthusiastic audiences. Recently, though, the sound of jazz in France has taken a modern turn, with local jazz musicians incorporating genres like hip-hop, neo-soul, broken beat, and house music into their sound. In Paris, clubs like Le Baiser Salé give monthly residences to up-and-coming artists, who would go on to perform at storied venues such as La Petite Halle.
"There is a good convergence right now between labels, clubs, and festivals and a younger audience," says French trumpeter Antoine Berjeaut, whose 2019 album, Moving Cities, was produced by Makaya McCraven. A fan of J Dilla and Madlib, he attributes the local scene's progressive approach to jazz to similar developments happening in other parts of the world. "Shabaka Hutchings has been a role model for young musicians," Berjeaut says. "We didn't have that in Europe ten years ago. We had respect for the greats of jazz, but we couldn't really identify with them. This new British scene broke that complex. There is a current path where young musicians feel freer to express themselves and to incorporate all the music they like."
These new faces on the French jazz scene are made up not only of conservatory alumni like Vincent Tortiller and Tanguy Jouanjan, but also of self-taught musicians (Emile Sornin), and musicians who started as house and broken beat producers (Neue Grafik) and hip-hop beatmakers (Jeremy Talon). Labels like Menace Records and BMM Records specialize in albums that commingle jazz with library music, hip-hop, and house. "I guess we all try to mix the live music side with a more produced side," says BMM Records co-founder Louis Treffel. "It has become more natural for new generations of jazz musicians to be influenced by producers."
As much inspired by Son Lux's heavily textural songs as the lyricism of French saxophonist Guillaume Perret and the repetition of Steve Reich, Bada-Bada's first EP treats experimentalism as sacred. The group consciously avoids rhythms commonly associated with other genres. They sample trumpet and sax and pitch them upward to make them sound like synths, building songs that work their way to trembling crescendos while leaving plenty of space for free improvisation.
Merch for this release:
Compact Disc (CD), Vinyl LP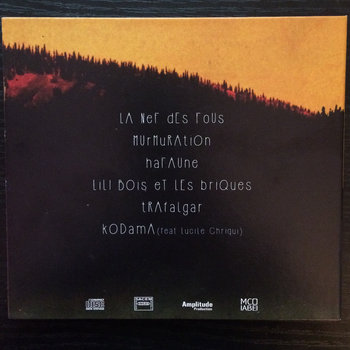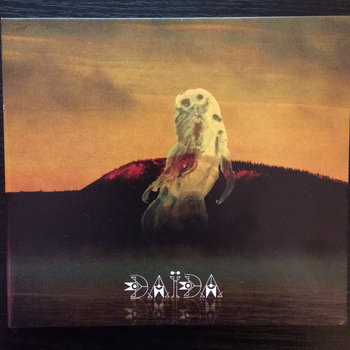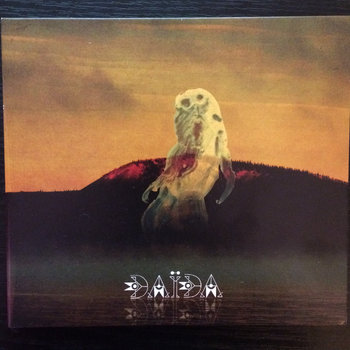 Daïda is currently in the middle of an EP trilogy dubbed La Passion du Cri, a good indication of the ambition of young Vincent Tortiller's band. The French drummer likes his music to be epic: boiling techno beats, riotous trumpet blasts, and a lyrical energy where "solos are heard as part of the melody." Tortiller cites Christian Scott aTunde Adjuah's 2015 album Stretch Music as a key influence; like the New Orleans trumpeter, the young French drummer seeks to create a modern sound with close attention paid to production. Virtuoso guitarist Antonin Fresson rounds out the roster, stringing the songs' melodies along dense, multi-layered guitar lines. "For me," Tortiller says, "the purpose of jazz is to take universes and make them your own. And Christian Scott is really succeeding at that. It's as trap as possible and it really grooves!" 
Merch for this release:
Vinyl LP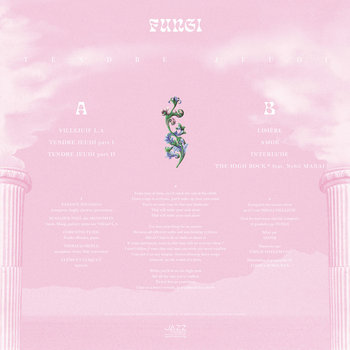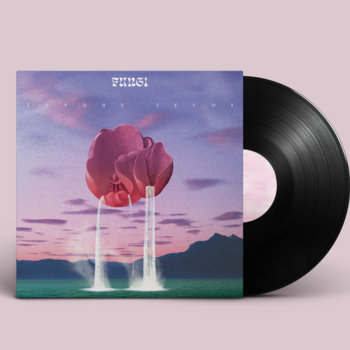 At the core of Fungi is trumpeter Tanguy Jouanjan's desire for "a jazz band enhanced with current sounds." That desire led Jouanjan to work with the in-demand Parisian producer and bass player Monomite, who has worked in hip-hop (Jazzy Bazz, Nekfeu, Alpha Wann) and house (Beat X Changers, Vertv records), as well as trap, EDM, R&B, and funk. We've got him to thank for the diversified feel of Tendre Jeudi (the French title of the John Steinbeck novel, Sweet Thursday), which swings between electric Miles and hip-hop grooves. "He destroyed everything," enthuses Jouanjan. "We ran everything through effect pedals, and then through Monomite's Roland Space Echo." The resultant sound is a glorious collision of old and new that's mandatory listening for fans of French future jazz.
Merch for this release:
Vinyl LP, , T-Shirt/Apparel, Compact Disc (CD)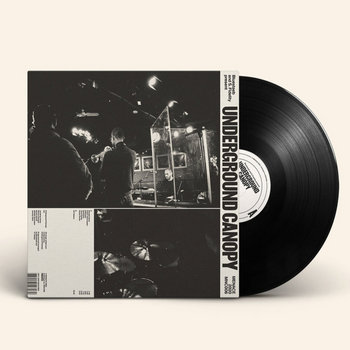 Underground Canopy was founded around its members' shared love for J Dilla, Madlib, Knxwledge, and MNDSGN: in fact, the group began by covering the work of those legends as a live band in the mid-'10s. Given how the collective discovered jazz through hip-hop, it's no surprise that, when it came time to record their own music, they recruited Jakarta Records hip-hop producers Bluestaeb and S.Fidelity to re-shape their jam sessions into "fully arranged and fully grown songs." The group also owe a debt to Alain Mion's jazz-funk band Cortex, for whom they opened in 2017. All these influences are apparent in their music, which is built around laid-back grooves and elegant string arrangements reminiscent of Yussef Kamaal.
Merch for this release:
Vinyl LP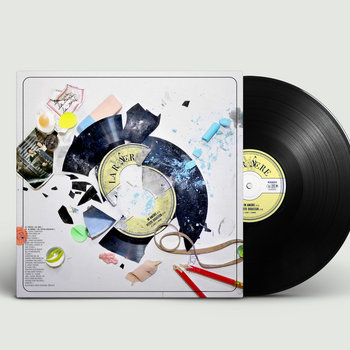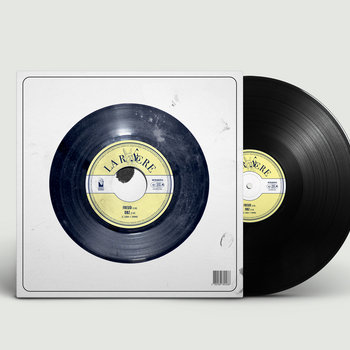 This intense Parisian drum-and-keys duo fuses the sound of melancholy '70s library music with hip-hop rhythms and a heavy dose of psychedelia. Émile Sornin (Forever Pavot) and Cédric Laban (Forever Pavot, Isaac Delusion) made a name for themselves on the French indie pop scene, earning tens of thousands of fans. For them, La Récré is a place where they can explore raw grooves and play with roaring delays and heavily reverbed keys. "We named our music 'punk jazz,' because we're way more messy and trashy on the edges in the way we compose than other jazz musicians," they say. Witty samples play a prominent role in their work, as well: "L'an 2000" lifts a section from a French children's program from 1962, which imagines how the world will be in the year 2000. In the sample, a young girl says: "The year 2000 is unreal because I'm afraid of getting old. I'll be 54 in the year 2000, and I don't expect to be. Progress will make our world even more inhuman. That's why it scares me."
NCY Milky Band's primary goal is the groove. The group met while studying at a conservatory in Nancy, a city in the east of France, and focused their energies on learning to play simple melodies rather than building complex harmonies. Founder Louis Treffel also likes to add a bit of humor to their music—he feels it gives it character—which explains the deliberately cheesy '70s-style synths in "Vannier or Gainsbourg ?" The songs on Our Gurus are situated at the spot where their musical heroes—Boards of Canada, Fania All-Stars, Dorothy Ashby, and Serge Gainsbourg—intersect.
Merch for this release:
Vinyl LP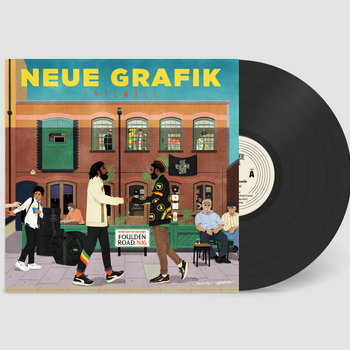 Neue Grafik is most commonly associated with the new London jazz scene, but he was actually born, raised, and taught in Paris. He moved to South London to be closer to the city's jazz scene, but while he was in Paris, he established a stellar reputation as a house producer, winning endorsements from Beat X Changers, Wolf Music, and Rhythm Section. He went on to study jazz at the Bill Evans Academy in Paris; Foulden Road, his latest LP, combines the sparkling sound of piano jazz with the dance-driven sound of late-night London. Catchy melodies, nuanced arrangements, a strong rhythm section—Neue Grafik nails the essentials.
Merch for this release:
Vinyl LP
On this collaborative LP, the result of the French American Jazz Exchange endowment, French trumpeter Antoine Berjeaut and Chicago drummer Makaya McCraven pull off a fine balance of free experimentation, raucous headbangers, and tough, tenacious rhythm. Recorded live in Paris, the album follows McCraven's now-famous approach to production; he uploaded a recording of the session to Ableton and then set about reshaping it. What was played on stage that night is fully transformed. In the spirit of the collaboration, the band includes both French players (Julien Lourau on sax, Arnaud Roulin on synth, Guillaume Magne on guitar) as well as Americans (Junius Paul on bass, Matt Gold on guitar).