SCENE REPORT
The New Sound of the French Electronic Underground
By Phil E. Bloomfield · August 24, 2020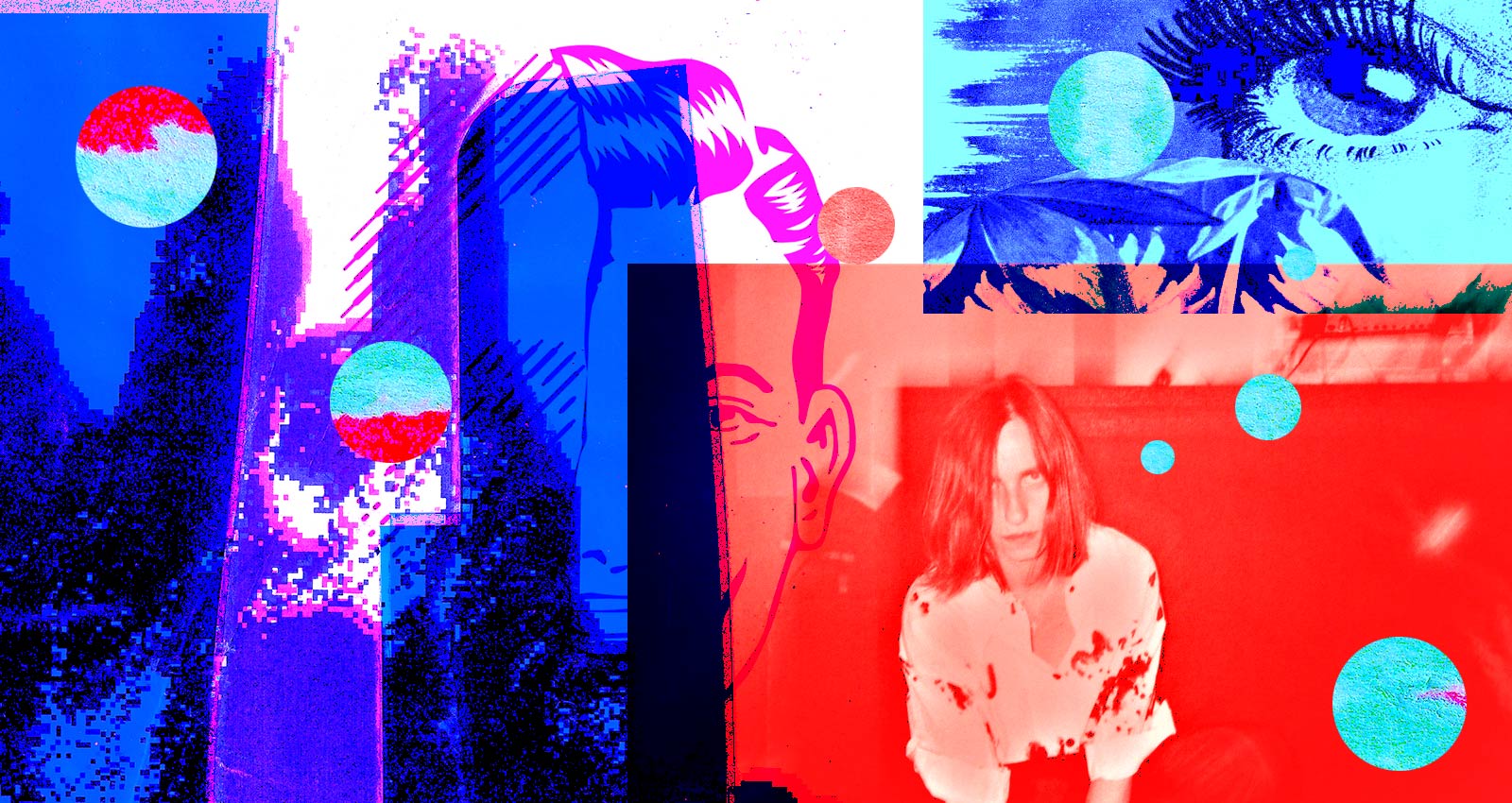 "Nothing was happening," remembers Philippe Hallais, better known as Low Jack, of his arrival in Paris around 2010. "It was so Parisian. There was this kind of ambient moroseness, like: 'Oh it's cool what's happening elsewhere, but in France there's nothing." At a time when the electronic underground in every other major city in the world was on the ascent, France felt flat and uninspired. Promoters booked foreign acts to play in clubs that harked back to the glossy era of French Touch: tables with bottle service for reservation, neon-lit bars, expensive cover charges. Everything interesting seemed to be happening everywhere else.
Ten years later, everything seems to be happening everywhere in France. In Marseilles, Metaphor Collectif churns out the nastiest industrial around. Lyon boasts the gonzo rave revivalism of Brothers From Different Mothers (BFDM), and Sasha Mambo's equally psychedelic Macadam Mambo. On the other side of the Rhône, the former mining town of Saint-Étienne is home to the Positive Education festival and its affiliated label Worst Records, which pumps out thick tribal-industrial hybrids. Rennes in Brittany hosts a packet of boutique labels, from the lo-fi IDM stylings of Lost Dogs Entertainment to the synth throwbacks on Waving Hands. "There's not really a French sound now", says Guillaume Heuguet, who runs the label In Paradisum alongside the producer Mondkopf. "Each town does its own thing".
This regionalism has coincided with a newfound willingness to bridge gaps between once disparate scenes and styles. Hallais defines the mission behind his label Editions Gravats, which has released everything from trap and reggaetón (King Doudou) to avant-garde neo-folk (Élg), as "showing people that they have more in common than they thought." Although he started out making gritty, lo-fi techno that bordered on noise, he's currently working with rising rappeuse Lala &ce, and waxes lyrical about the creativity in the French rap scene, which is second only to the U.S. in size. "There are obvious connections to be made," he says, expressing a belief that the still predominantly white electronic underground will soon begin to incorporate more music from the banlieues.
The labels wouldn't be able to accommodate this kind of experimentation if artists weren't willing to produce it. Take the prodigiously talented Benoit B, who's released a dizzying array of music on Versatile, Berceuse Heroique and his own Banlieue imprint. As a teenager, he was obsessed with house, and, naturally, French Touch. "The first Bob Sinclar album, at the time, I rinsed it," he says. But his own productions refuse to stick to any template, stitching together influences from UK grime through coldwave and library music. "I never wanted to box myself in one style of production," he says. "It's how I still manage to find the energy to produce the things I do."
It's a common narrative. Tiphaine Belin, who produces gauzy electronica as Tryphème, is also at ease with her own restlessness. "I'm always on the move, so it follows that my music also changes all the time". Her next releases, she says, won't sound anything like the breathy IDM and electro hybrids that she made her name with for Sheffield's CPU.
Heuguet suggests that the progressive cultural policies introduced in the '80s have played a role in encouraging this constant dynamic. Institutions like the IRCAM and INA-GRM (the birthplaces of musique concréte) are publicly funded, and subsidies are available for both festivals and performers, creating a more secure climate for experimentation. France's flexible employment benefits (including the "intermittance" status, which guarantees a monthly wage for cultural workers, even when they aren't touring or performing, in return for a chunk of their per-show earnings) mean that artists aren't under the same pressure as in other countries. "If you can accept a degree of precariousness, you can make the music you want to without having to look for commercial success," he says, adding that Emmanuel Macron's dogged attempts to reform employment benefits are threatening this fragile equilibrium.
There's also the concept of music as a community affair, which dates back to the mentality of avant-garde artists in France after the protests of 1968 and up until the '80s, when free jazz and improvisation mixed freely with folk and electronics. "It's a state of mind that means not taking yourself too seriously, making music for the people who you appreciate and who appreciate you", says Heuguet. Hallais remembers being inspired by the "irreverent" approach of his onetime neighbour Zaltan, who initially started his label Antinote in 2012 as a way to release the music of three or four friends.
When veteran producer and label manager Cosmo Vitelli, who's been making music since the 1990's, is asked how he sees the current landscape compared to the "glory years," he responds without hesitation. "French Touch was a scene built with a marketing budget," he says. "What's happening now is much more interesting, because it comes from a place of passion."
---
Merch for this release:
Vinyl LP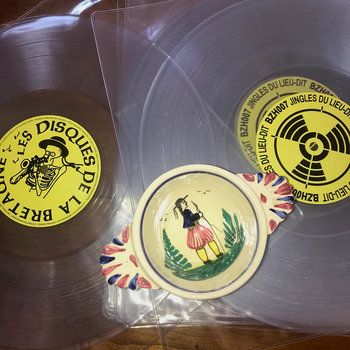 Dub and dancehall have always been an (unconscious) part of Low Jack's musical DNA, dating back to his teenage years spent listening to Napalm Death and Dizzee Rascal. Yet it's only recently that he's begun to openly explore these influences. "Before, I had to cover it in distortion or destructure them, because I wasn't able to accept them entirely," he says. The Honduran-born artist's recent forays into mutant dancehall and reggaetón haven't totally shed his industrial influences—structurally, these tracks remain unconventional to say the least—but it's refreshing to hear him let some light and air into his potent riddims.
This self-released collection from "electron libre" Tiphaine Belin maybe doesn't sound as polished as her work for Sheffield electro stronghold CPU—but it's all the better for it. Her sound is clearly indebted to IDM and electro, but her music always felt more personal, inspired by the French synth pop and coldwave she listened to as a teenager. There's a breathless, foggy intimacy to many of these psychedelic offcuts that brings to mind her heroes Air, her voice floating in, around and over the lazy morning glow of her productions.
Merch for this release:
Vinyl
A quick glance at the track titles and album covers of Lyon's BFDM will send you into the dizzying world of the Lyon label's absurdist (and often utterly impenetrable) humor. It follows that they're also behind some of the most playful and enjoyable dance music to come from France in the last five years. Pilotwings are the label's centrepiece act, splicing breakbeats, '90s rave ambience, and '80s textures into potent, psychedelic, post-peak time bangers.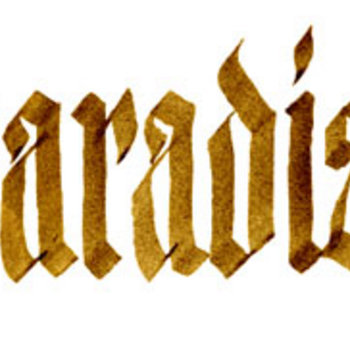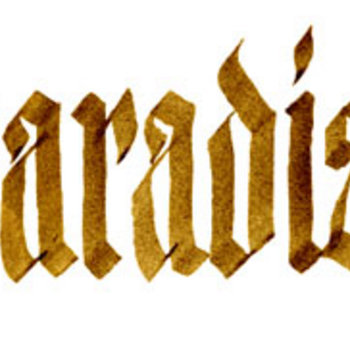 Merch for this release:
Vinyl LP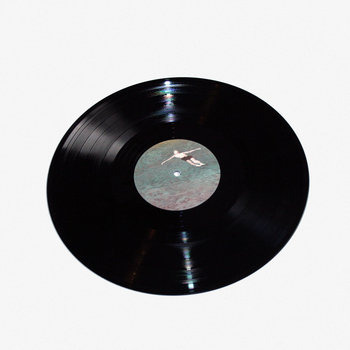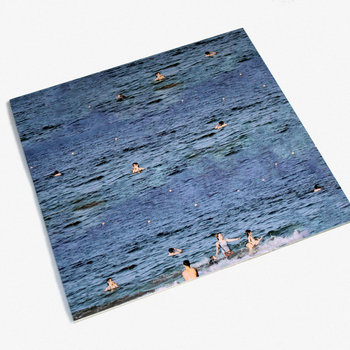 "I always say that I have the impression I'm putting out French industrial music…half-urban, half-rural…" says Guillaume Heguet of In Paradisum. His label might have made its name with hard-as-nails industrial techno from Mondkopf, Qoso, and Somaticae, but France Sauvage's L'Homme A Zero is the purest distillation of this statement. The music here skulks, pulses and purrs, connecting aesthetically diverse but spiritually similar references: musique concrète; Spiral Tribe raves; hacked, cracked and slashed synthesisers; Throbbing Gristle; the IRCAM and the INA-GRM.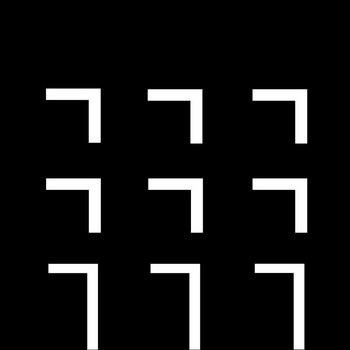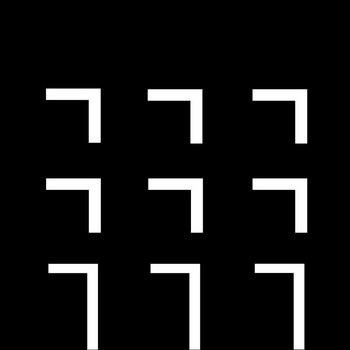 Merch for this release:
Vinyl LP
Laurène Exposito, aka EYE, was born in Switzerland, but she's made Rennes, the Bréton capital, her home, and it's from here that she runs her boutique label Waving Hands. Like France Sauvage, her work patches that strange void between rural and urban, a pastoral sense of space permeating her throwback sound. Her second album for Dutch imprint Knekelhuis feels airier than her more claustrophobic debuts, though her machines still chatter and whirr gloriously.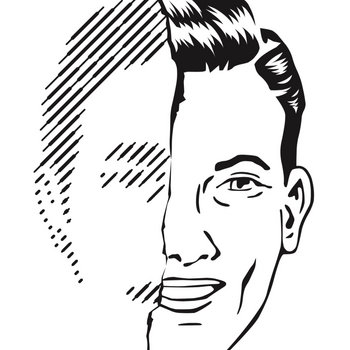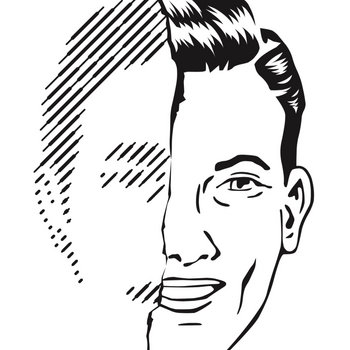 Merch for this release:
Vinyl
The title of this compilation is an autobiographical epithet ("Who would put out a triple LP right now, if they wanted to make money?!") for Cosmo Vitelli's label I'm A Cliche, which has been releasing music that's softer, weirder, slower, and stranger than many of their peers for the last 15 years. There's plenty here to please those who like music that hesitates somewhere between the armchair and the dancefloor, from the goth stomp of Fantastic Twins "Read My Palmer, Laura" through Benoit B's idiosyncratic use of pan pipes on "Cosmic Music Style," and a delightfully dubby car-chase offering from Vitelli himself.
Merch for this release:
Vinyl LP
A mainstay of Quentin Vandewalle's (aka Zaltan) Antinote family, Dang-Khoa Chau has quietly released a huge amount of music over the past six years, from club ready rhythmic techno hybrids through roughed-up, low-slung electro and hazy ambient house. Of late, he's started to experiment with purer forms of ambient, building on the balearic blueprints of his early pastel-shaded releases for Antinote. This record, for Glasgow's 12th Isle, is a live recording from a performance in South Korea, meshing his more IDM-influenced work with glacial, lush, ambient textures.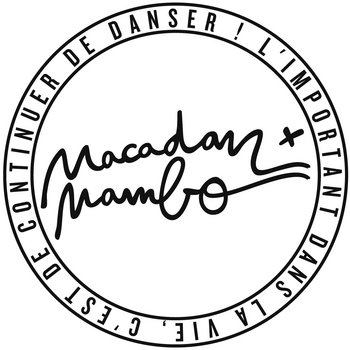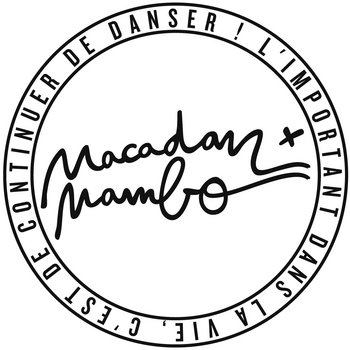 Merch for this release:
Vinyl LP
Between Saint-Étienne and Lyon, the southern region of the Rhône and Loire valleys has developed a reputation for producing some far-out music. And what better example than Eiger Drums Propaganda, the solo project from Louis Ebola, one half of Pilotwings. On his second record for Macadam Mambo, Ebola doubles down on what feels like a strangely beguiling in-joke, a tribal industrial record built on chopped and screwed samples and snatches of vocals. It's narcotic, hypnotic, and delirious from start to finish, as Ebola folds in pretty much every discarded sample pack he can lay his hands on, from pan flutes to didgeridoos.
Merch for this release:
Vinyl LP
On Notes of Love, Benoit B is in "home listening" mode, but it's as good an introduction as any to his diverse discography. He's fascinated with what he calls hybrid productions, whereby he welds "either two different styles of music or two different eras," together, usually seamlessly. Here, he works with a more refined palette—new age, lazy breakbeats, synth pop, and japanese ambient—re-arranging his own influences into new kaleidoscopic shapes.