SCENE REPORT
The Sound of France's Drum & Bass Scene
By Dave Jenkins · March 18, 2020
"I've been fighting for this music all my life!" exclaims Elisa Do Brasil. She's speaking over the phone, but you can almost see the fire in her eyes. It's an attitude of defiance from a passionate drum & bass artist living in a country where the scene has been a challenge to maintain. "There haven't been many of us," she says, "but those who have pushed this music have pushed it hard."
Do Brasil has been pushing drum & bass for 20 years now, as a DJ, producer, and broadcaster. This year, she'll release her first new music since 2012; she's also launched a new label—20—with fellow artist Bobby. Do Brasil is in a great place these days—and so, in fact, is the French drum & bass scene.
"It's a good time, eh? Finally!" grins Lionel Goulpié, a member of the group Cecil Hotel. "There's a good community. There are more things happening, more collaborations, more artists coming through and releasing on good labels. It's been rising like this for a few years now. But this has not always been the way." Like Do Brasil, Goulpié has also been pushing for a long time. As Le Lutin, he was a part of France's early rave revolution in the '90s, and would often share bills with a young duo named Daft Punk. Later, he was a member of Signs, a trio who sat somewhere between cyborg hip-hop and industrial strength drum & bass.
Though he's regularly cited as one of the country's first drum & bass DJs, Goulpié is quick to pay respect to the people who first brought the music over from the UK. "Everything is down to Gilb'r and Volta on Nova Radio and the Junglist Posse, Willyman, DJ Science, MC Otis," he says. "Those were the very original DJs who played it here."
Besides hubs like Paris' mid-'90s drum & bass record store Black Label, free parties, and the illegal rave scene played the biggest role in French drum & bass history. DJs like Do Brasil and Goulpié cut their teeth at those events, usually held in the countryside or in abandoned warehouses around the country. It was there that the genre was nurtured, spawning labels like Vandal Records, and recording artists like Bernard William (best known as DJ Ben) and Redeyes.
Merch for this release:
Vinyl LP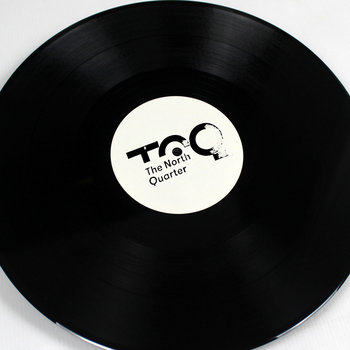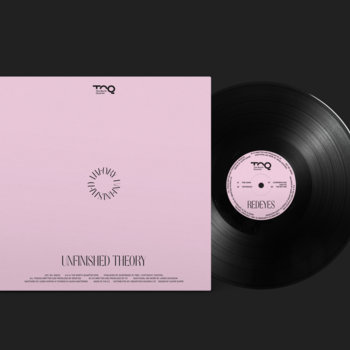 Redeyes (who is still active and respected to this day) was the first to establish the country's reputation for innovative drum & bass with his breakthrough releases on key UK labels like Fabio's Creative Source and Bingo Beats. It wasn't just a sound he represented, either. It was his city: Toulouse.
"Toulouse is actually the place for drum & bass in France," says Maxime Eimbee, a founder of the national drum & bass platform DNB France. Established in 2012 to bring the country's disparate artists together and create a stronger community, DNB France launched an annual series in 2016 called French Plates as a way to showcase national talent.
"Toulouse is the home, for sure," agrees Do Brasil. "They're cool to each other. They give each other tips, they have the parties where they get inspired. It's a community."
Goulpié compares Toulouse to the UK city of Bristol: both have similar size populations, both seem to celebrate creativity over commerce, both have strong soundsystem cultures, and both are home to abnormal amounts of drum & bass talent. While Bristol's nightclub map is sprawling, Toulouse is centred around one venue: Bikini, a famous club that acts as a hub for the city's community. "The soundsystem in Bikini is just incredible," says Monty, an artist on the label 1985. "It's like you're in the studio, but with 1200 other people. When you hear it on that system, it makes you want to hear more…as well as play it and make it."
In Paris, the community isn't quite as robust—Do Brasil, MC Youthman, and Bobby are the most notable. But the parties are renowned, and crews such as Forever DNB and Get In Step regularly host big drum & bass raves in the capital. And DNB France acts as a kind of focal point for both cities—as well as for smaller hubs in Lyon, Marseille, and Strasbourg—to rally around.
"DNB France has brought people together," says Do Brasil. "It's funny—there's a guy [who works there] at all the festivals, and he carries around a DNB France flag. We all follow the flag, because we know all the French people [at the festival] will be doing the same! That's the good thing: to meet nice people on the dancefloor, wherever you are. We're still fighting for this music, but there are definitely more of us fighting now…"
Here are just 10 of many artists fighting for the D&B cause.
Burr Oak
Brand new name, two old faces: Burr Oak consists of The Clamps and Opsen, two Toulousian tearaways who came up through the ranks in the early 2010s. The Clamps has all the raffish, wily energy his punk-y name suggests, while Opsen is a technical genius who was previously part of the now-split trio Signs. Together, their music is out of this world: nasty, gritty, techy, but polished in a strange, otherworldly way. They also throw in some superb curveballs, like the banjo-twanging intro on their Eatbrain single "Hawkeye." Burr Oak have all the hallmarks of a drum & bass headliner-in-the-making.
The Caracal Project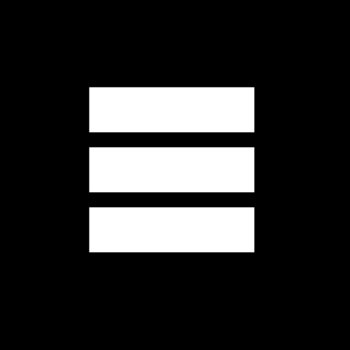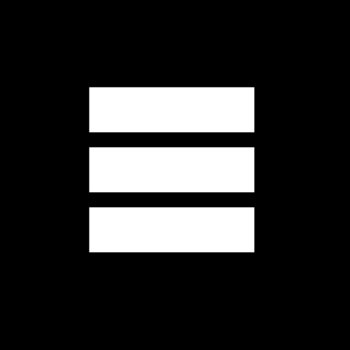 21-year-old Montpellier-based musician Felix Burnod has two main inspirations: old school English punk rock, and classic French touch house music. And while neither of those suggest a life in drum & bass, his music definitely reflects those influences. An intoxicating left-of-center brew of unruly, growling sounds, Felix's music shuns the standard formulas with sudden surprises, flurries of funk, and a strong collaborative drive. "The Caracal Project is bigger than me," he says. "It's any label I work with, any person who supports my music and comes to the show. I want to create a community and collaborative vibe in everything I do."
Cecil Hotel
Adding to a discography that dates back 20 years and includes releases on Digital's Function and Shimon's AudioPorn, Cecil Hotel is Lionel Le Lutin's latest project. A two-man powerhouse partnership with Nico Opsen, the duo burst into the D&B psyche with a blunderbuss four-track EP driven by uncut halftime dynamics. Gruff, swaggering and twisted, the Cecil Hotel sound takes off where Lionel and Nico's last project, Signs, left off—but with added 2020 cyborg armor, and more traditional drum & bass aspects—as evidenced by the turbo-charged jungle hair-raiser "Revival."
Dirtyphonics
Parisian trio the Dirtyphonics are, without doubt, the biggest drum & bass act to come out of France. And while they're more associated with L.A., and the bigger, brasher American EDM sound, they definitely helped to put their country on the global bass map. And not just in drum & bass, but in dubstep (including remixing brostep don Skrillex), and electro (with a long relationship with Steve Aoki). They've even developed a fine line in metal fusions with U.S. hybrid shredder Sullivan King. "They just exploded from their first single," Lionel explains. "A friend of mine who was a big promoter here managed them, but they became so big they signed with U.S. agency Circle Talent and just got bigger and bigger. They're massive."
Elisa Do Brasil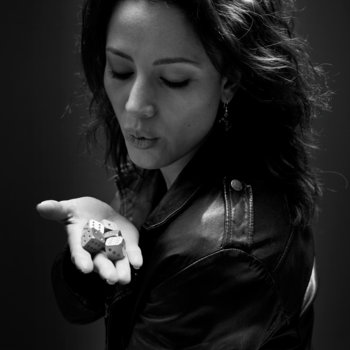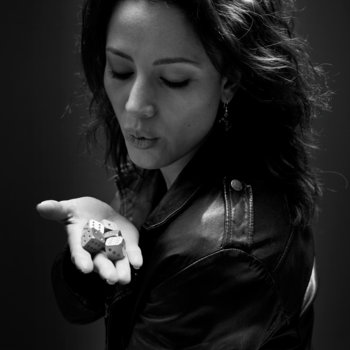 Merch for this release:
Compact Disc (CD)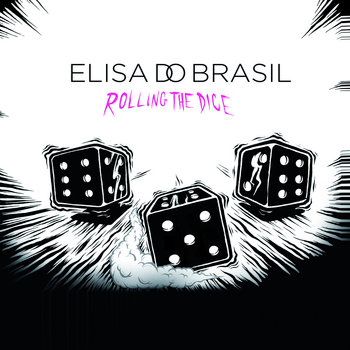 Brazil-born/France-raised, Elisa is a lynch-pin of the national drum & bass scene. She's one of the longest running residents in Paris' famous Rex club; she promotes the city's popular drum & bass night Forever DNB; and she presents a monthly show on the French arm of influential UK underground broadcaster Rinse FM. After a few years break from the studio, she's back in firing form with a whole series of tracks ready to drop throughout 2020. Proffering a much darker, deeper take on the genre than her previous releases in the early 2010's, it's the sound of Elisa gearing up to take France into a brave new drum & bass decade.
Monty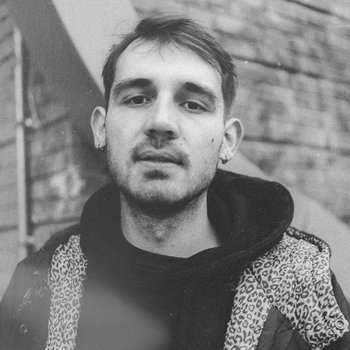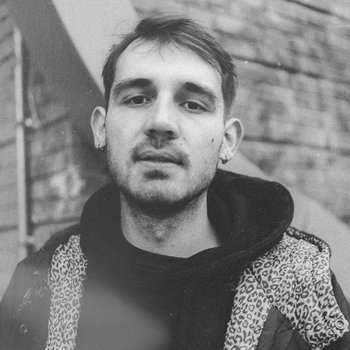 Merch for this release:
Vinyl LP
British-born Monty is at the forefront of the new French drum & bass generation, first turning heads with his 2016 EP Binary. Quickly notching up releases on labels like Noisia's Invisible and Vandal, Monty is most frequently spotted lurking around the Flexout / 1985 / Critical Music axis, with their shared themes of deep rolling tech and far-out ideas. Last year saw the release of a new EP, Hello, and word on the street is that a full-length is soon to follow.
Naibu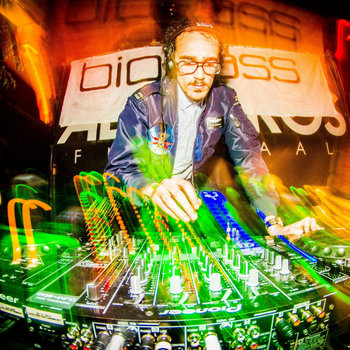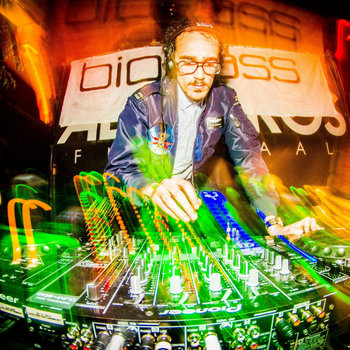 No discussion about French drum & bass would be complete without mentioning the extensive body of work Naibu has built up since first emerging in 2008. His sound is a deep, cosmic brew, and most of his albums are built around a specific concept. He's been vocal about the influence of classical music. Yet even with such ambitious work to his name, he's still more well known in the UK than he is in France. "Not a lot of people know about him here, it's strange," says Skylark. "His music is so fresh and unique. He's the type of guy who is in his studio all the time. Making beautiful music."
Redeyes
Merch for this release:
Cassette, 2 x Vinyl LP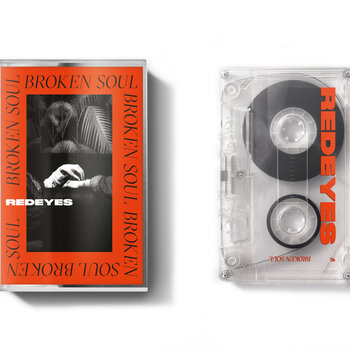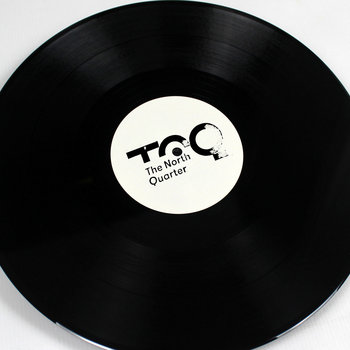 Redeyes has been the most consistent and prominent French drum & bass artist, with almost 20 years of releases on highly respectable UK labels like Creative Source, Spearhead, and Bingo Beats. Up until recently, he was involved in the running of Vandal Records, but since signing to Lenzman's cult label The North Quarter, he's returned to his own music full time, and his output has accelerated back to its mid '00s pace. Renowned for his deep cuts, and his love for hip-hop and soul, his best work can be found on his album Broken Soul—a barbed, reflective work that came about after a particularly challenging time in his life.   
Visages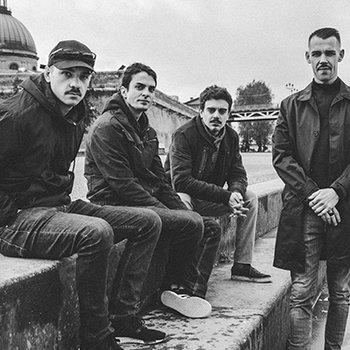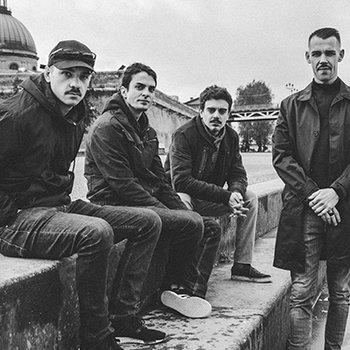 Four men, one mission: 2019 was a landmark year for Toulouse troupe Visages. They appeared on some of the most respected labels in the genre, their signature noir-ish space soul landing on the likes of Guidance, Flexout, 1985, and Critical Music. More will follow this year—and it's been a long time coming. "They've been pushing the music for a long time now—longer than people might think," explains Skylark. "These guys were promoters and DJs before they released music. Their Dusk nights are legendary."
Skylark
Strasbourg's Skylark has been rising since his 2016 debut on the UK new-talent championing platform Skankandbass. He's since appeared on king-size imprints like Dispatch, MethLab, Overview, and local brand Impact Music, gradually honing his crisp, dark signature sound, loaded with techno influences. There are shades of his Tunisian upbringing deep in the mix, too. "It's difficult to implement my Tunisian upbringing into the music because it's all so synthetic," he says, "but you hear it in the percussion." At just 24 years old, with four years of releases already behind him, Skylark's sound and style have a maturity that bodes well for the future.