SCENE REPORT
Exploring the Fascinating Hidden World of the Tokyo Indie Scene
By Robert Whitfield · August 19, 2016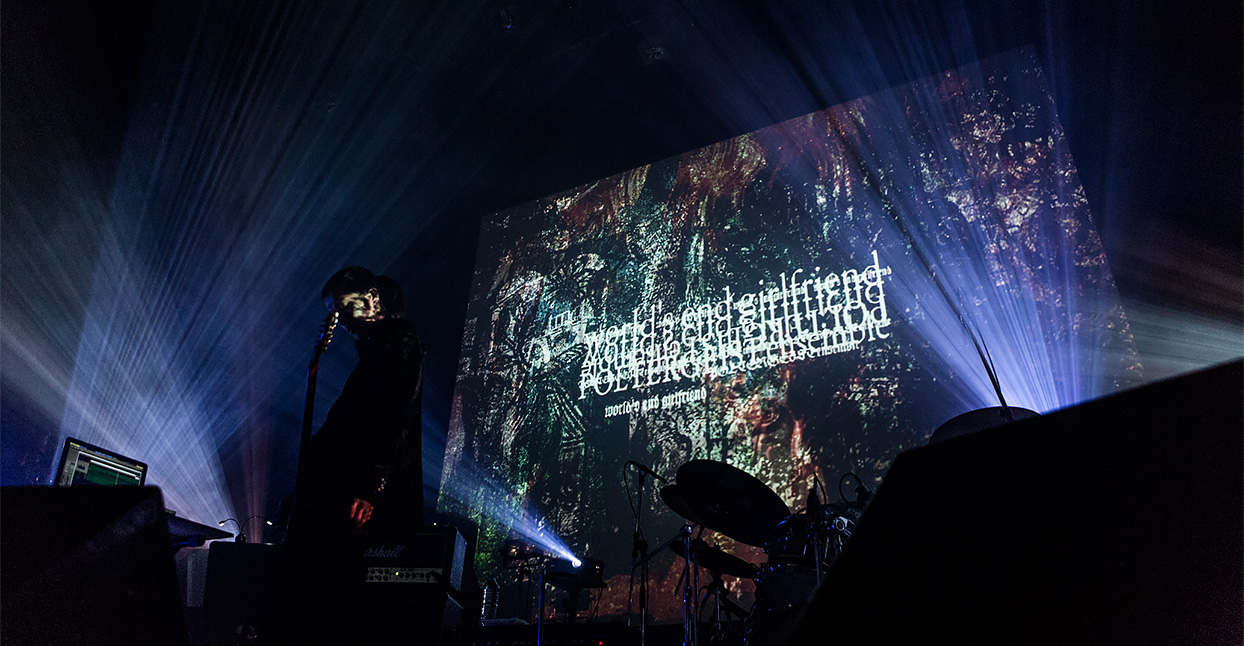 It was July 2015 and Yasuhiko Fukuzono, the owner of Tokyo-based label Flau had a lot on his mind. While the label, which he had founded in 2006, was growing in popularity in Japan and overseas, the revenue wasn't improving in the same way. Live events, which had prompted the founding of the label, were becoming more expensive, and sales of CDs, which made up 80% of the label's income, were declining. Streaming was finally catching up with the Japanese music industry, with three services launching within the space of a few months. The internet, which was arguably what helped labels like Flau get off the ground in the first place, was now presenting a threat.
Naoki Morikawa of Fastcut Records can sympathize. When he started Fastcut in 2006, his intention was simply to create an online record shop after years of working in stores in Kyoto and Osaka. "I found a lot of new bands using MySpace," Morikawa says. "I came to know that there were more bands and labels overseas than I had found [working] in record shops." Inspired by his discovery, Morikawa took off to Europe, stopping in Sweden, Berlin, Amsterdam, and Utrecht to meet the label owners he'd found online. By 2007, Fastcut was no longer just an online record shop, but a boutique 7" label releasing European artists in Japan. This dual focus is something that continues to define Fastcut, with Morikawa still devoting himself to releasing and selling physical records.
"The main reason why we keep on releasing CDs is for translated lyrics," Morikawa says. "Since I was in junior high school, I have bought lots of CDs with translated lyrics, because I can learn the meanings of lyrics and understand [the artist's] music more. And furthermore, [thinking] about learning English, I was starting to practice English not in the school [but from] CD lyrics, which taught me grammar. It [helped me] make Fastcut, actually."
For Morikawa, the music he sells—either through the store or the label—is not just about commerce, but about providing a window into a world that Japanese people may not get to see otherwise. The upshot of this ethos was that Fastcut didn't start releasing music by Japanese or Asian bands until 2010. According to Morikawa, Asian acts were becoming increasingly influenced by Western artists and, as a result, the quality of indie music in the region developed considerably—encouraging Morikawa to increase the label's local focus. Among those artists was Osaka-based indie pop band Wallflower and Taiwanese folk act Four Pens. Morikawa's approach stands at odds with other Japanese labels, which tended to start by promoting the work of artists within their immediate community. The one commonality between all of the labels is that they tend to start accidentally.
When Flau began in 2006, Fukuzono was just 22 years old and a touring techno-pop producer. Beginning to feel the strain that accompanies long nights of touring he decided, as an experiment, to start putting on shows in the afternoon with his friends. "I made a gift for my attendees," Fukuzono says. "A novelty to pass out: A compilation album."
He combed his MySpace connections, contacting musician friends to appear on the record. The result—Echod—was limited to just 100 copies, many of which were given away for free at the show.
"I thought that was going to be it," he continues, "it wasn't going to be an ongoing process. But in response to the compilation I got a lot of demo tapes. So, with a friend we decided to start Flau Records."
Collaborations seem to be central to Fukuzono's output. As well as Flau, he runs an events and record series called Foundland, and has close ties to BRRWD (pronounced "borrowed"), a creative label run by production duo Repeat Pattern and Ta-Ku, as well as their friend Reiko. BRRWD's latest release, the compilation BRRWD LOVE Vol.1, is a heady mix of J-Dilla influenced beats, and is the first in a series of 10"s that combine music and photography.
.
00:10 / 00:58
"It started from a desire to put out some of the music that was going on around me," Repeat Pattern says. "Reiko wanted to do printing for a project. It sounded fun." This first incarnation of BRRWD fizzled out quite quickly, but was re-energised when Repeat Pattern and Ta-Ku started work on a photographic series. "We talked about how it would be fun to do a photographic series on 10″ as an ongoing feature of a label." After exploring new label names, but finding nothing that stuck, it was suggested that they revive BRRWD. "From the jump, we were calling it a 'creative label,' because we never had any intention of just doing music. The intention of the 10″ series is to be just as focused on the imagery as the content of the vinyl."
Despite being a young label (BRRWD was revived in March this year), they're dedicated to creating interesting and beautiful physical releases—something that's not especially cheap to do, even for more established indies. "If I could make all the investment back on projects and make a little money for artists on just physical, I wouldn't release [digitally]. But, that's not very practical at this time, and probably never will be. I don't hate digital music at all. I just like making things that might find their way to a second-hand shop as mystery treasures someday—little messages in bottles."
Like Flau and BRRWD, Virgin Babylon Records is also an artist-founded label. Katsuhiko Maeda had carved out a successful international career as World's End Girlfriend, touring outside of Japan and releasing music on major labels before starting his own in 2010. "It's very common that labels keep master rights," Maeda says, "especially major labels. But I want to keep mine. I want to handle the situation and decide how to use my music by myself." Virgin Babylon Records, sprung from that desire—a belief that Maeda still holds today.
For Maeda, both the label, and his work as an artist, are focused on creating music for people to enjoy, rather than chasing a scene or label recognition. It's a sentiment Fukuzono shares. "I would rather have artists make music that just five people would cherish forever," he says "than have 10,000 people like it for a day and forget it."
Both Flau and Virgin Babylon Records boast eclectic and diverse catalogues. While Flau skews more toward quiet, minimalist electronica, the label has also put out chamber music (Taiwanese ensemble Cicada), screwball pop (the delightfully bonkers Crystal), and solo piano compositions (Radicalfashion).
"A lot of people from record shops would ask me, since I release classical music and also techno-pop, how should they classify Flau? They 'Don't know how to promote the CDs'," Fukuzono says. "I haven't given that much thought. I just want to put the music out there."
Maeda has a different view of things. While Virgin Babylon is even more eclectic than Flau—recent releases have included hi-energy electronica (Dystopia Romance 2.0 by Have A Nice Day!), gorgeous symphonic instrumentals (Program Music II by KASHIWA Daisuke) and visceral metal (my heart will go on by Vampillia). Despite this, he sees everything that the label releases as pop.
"My meaning of 'pop' is different from general meaning and concept of 'pop'," Maeda explains. "My 'pop' is work colored deeply by the creator's core, that has an irresistible magnetic power to others. So the music style does not matter, even if it is classical music or noise. As long as I feel it's 'pop', then it is 'pop'."
—Robert Whitfield