SCENE REPORT
The Past, Present, and Future of Drum & Bass in Finland
By Dave Jenkins · August 10, 2020
"I'm not usually a huge fan of dwelling in the past," says Juha Ponteva from his Helsinki home. But any fan of Finnish electronic music who grew up listening to his Radiomafia broadcasts during the '90s would forgive him if he was. After all, it was Ponteva, under the alias Dizzy, who turned an entire country on to drum & bass. A little bit of celebratory nostalgia would be understandable.
"He's a very modest guy and won't make a big deal out of it, says Ilpo Kärkkäinen, "but he is the Godfather of the Finnish drum & bass scene." Kärkkäinen is better known as Resound, a name with serious cache in drum & bass since the early '00s. "Without his radio show, things would sound a lot different than they do now." Other heavyweight Finnish d&b exports such as Muffler (Konsta Mikkonen), Physics (Glenn Grip), and Fanu (Janne Hatula) are also quick to cite the influence of Dizzy's broadcasts. "Finland is a big country," explains Muffler. "Growing up seven hours away from Helsinki, back when there was no such thing as the internet, his radio shows were a game-changer. You'd never heard anything like it."
Merch for this release:
Vinyl
And while Dizzy himself might not be a fan of nostalgic whimsy, for the latest album on his label Straight Up Breakbeat, he's gone back to the deepest roots of his homeland's d&b scene. Northside: The First Wave of Drum & Bass in Finland is a comprehensive collection of tracks from Finland's earliest drum & bass pioneers. It is complemented by a studious set of sleeve notes that explores the country's scene, highlighting the earliest DJs and clubs to start incubating the fast tempo rave and soundsystem sound that was coming up from the UK.
Musically, the entire album captures the first wave of d&b producers, offering exclusive unreleased tracks from each of them. One track, in particular, is something of a coup: the title track is by Samuel & Nasley, one of the earliest and most popular homegrown Finnish d&b acts. During their tenure together in the early-to-mid-'90s, they wrote over 130 songs. Many of them have stood the test of time incredibly well; some have matured exceptionally. Yet none of them were ever formally released.
"Now they were Godfathers," grins Dizzy. "It remains a mystery why they didn't release anything, but I guess they were very self-critical. For them, they moved on to other things when the police stopped the rave scene and everything moved into the clubs."
Finland's drum & bass scene took root in bleak socio-economic circumstances, as the end of the debt-based economic boom and fall of export trade to the Soviet Union triggered a deep recession for its Nordic neighbor. "Youth unemployment was close to 40 percent," says Dizzy. "You didn't have too many things to do. Then, suddenly, a lot happened at the same time. You had the rave scene coming in, hip-hop had broken through…People had a lot of free time because there were no jobs available."
Merch for this release:
Vinyl
Prominent characters like turntable wizard Eliot Ness, who hosted some of the country's earliest illegal raves, and Riku Pentti, who now co-runs the Bass=Win label but at the time was responsible for the Beatformers parties in Tampere, were planting seeds for the insurgent scene. Helsinki became the epicenter of Finnish d&b, and DJ Alimo and his Big Sound events ushered in the city's new d&b generation.
"That era was incredible for the scene," says Grip. "You had guys like the Breakwater Crew who were Bluez, Dharma and Dice all setting new levels on Formation Records." As Physics, Grip wasn't far behind his friends; he broke through a few years into the 2000's, and internationally known acts like Muffler, Resound, and Fanu released their debut records around the same time—many of them appearing on influential UK labels such as Moving Shadow, Hospital Records, Urban Takeover, and Horizons.
There was even a moment of commercial crossover as Finnish pop acts like the Bomfunk MCs tapped into the d&b style with their global chart hit "Freestyler." But the country's real drum & bass scene had a much more underground, glacial aesthetic. Finnish drum & bass often hits with a deeper, more barbed sound that alternates between soulful melancholy or much more massive breakbeat brutalism.
It's something you can hear throughout Northside and beyond, in so much of the country's d&b output. From the gossamer smoothness of the music on Physics' Midnight Sun imprint to the cannonball breaks and sheet metal pads of Fanu's work to the formidable arctic-level audio of Resound or the emotional musicality of Muffler, there's a broad-yet-distinctive Finnish d&b sound.
Merch for this release:
Vinyl
"There is a melancholic vibe," says Resound, who regularly collaborates and runs a label with two certified UK d&b pioneers Loxy and DJ Ink. "It's hard to find happy music from here. I think that's because of our rough history. Finland was a hard place to live."
But now, thanks to early trailblazers like Samuel & Nasley and ardent, ambitious supporters like Dizzy, drum & bass is a part of Finland's history, too—and it's still going strong, a consistent culture with longstanding, ever-developing hubs in the form of labels (Midnight Sun, Lightless, Straight Up Breakbeat) and club nights (Helsinki Jungle Mafia, Circuits, Liquid Helsinki, Bassdrum Revolution and many more).
"One of the best things about this is how the new generations are coming through again," says Muffler. "Guys like Dizzy started the whole thing. People who are my age added to it and made sure it continued. And nowadays, there's a younger generation continuing this again. We're in an exciting place."
An exciting future Finnish d&b talent, DJ Sofa has made an impression this year via Physics' Midnight Sun label, with two heavyweight tracks that nod heavily to a UK jungle sound. "To be honest, I probably had heard only a few tracks of Finnish d&b when I got into making it myself," says Sofa, real name Kia Súmen. "Inspiration came straight from the UK." You can hear that in her music: with a strong hip-hop swagger in the beats and ruded-up bassline galore, if you close your eyes, you might swear you're in Bristol. But Sofa's been Helsinki to the core since moving there from the country four years ago. "Before I moved here, I was pretty much completely 'out of the scene' since there weren't many parties where I used to live," she says. "But what I can say for the last few years is that the scene is very welcoming, and there is a total sense of unity—at least, that's been my experience. I feel like the smaller the scene, the more tight-knit the community."
No act represents Finland's future d&b quite as energetically as this young Helsinki duo. There's a fine balance of deep space and deep jazz on their releases for labels such as Hospital, Fokuz, Soulvent, and Mystery City. Like their predecessors, they take inspiration from the previous generation. "One of the big moments for me was when Trisector released Lifeforms in 2009," says Askel. "I even sent him a message on MySpace! Back then, I never imagined actually taking the music this far. We were still kids." Elere is just as enthusiastic about the scene today, saying, "There are more and more producers coming up all the time. I feel like there's a buzz going on and more and more people are interested in it here."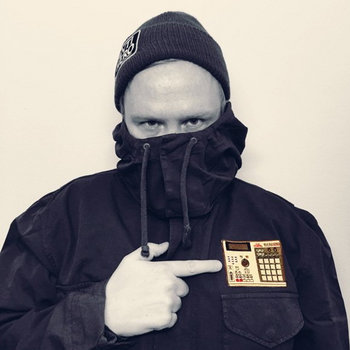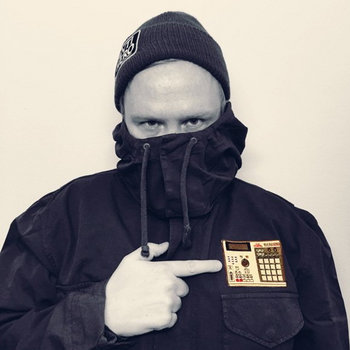 Merch for this release:
Vinyl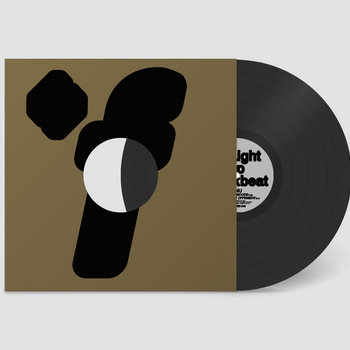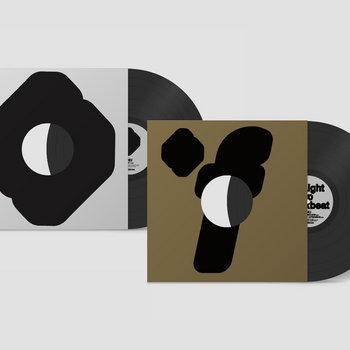 Janne Hatula is a formidable force. The only Finnish artist to have released a full EP on Goldie's Metalheadz, he's renowned for his passion for breakbeats. He was one of the first wave of Finnish d&b acts to come through in the early '00s and remains just as prolific almost 20 years later—if not more; as a professional mastering engineer, his fingerprints can be found on more records than we're able to list. Founder of the Lightless Recordings label, and also running a fine line in hip-hop beats, he's been dedicated to the Finnish drum & bass scene since he first heard Dizzy's radio shows all those years ago. "I literally lived in the woods when I heard him. Those shows had so much meaning to me," he says. "Some of the music he introduced me to blew my mind." Now, it's his work that's blowing minds on a global level.
Merch for this release:
Vinyl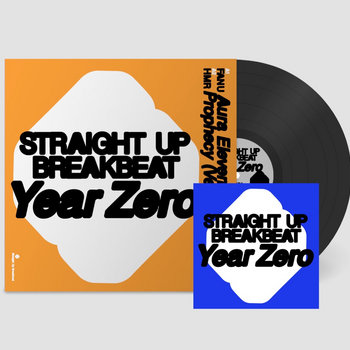 A newer name to watch—but still with a few years under his belt—Infader first emerged collaborating with Trisector in 2012. He's since appeared on labels such as Fanu's Lightless Recordings, Lossless, and 117, a label run by UK techstep pioneer DJ Trace. Flexing the heavier side of the genre, Fanu describes Infader as having an "awesome drumfunky, extremely dirty kind of style." It's no coincidence they've collaborated successfully on more than one occasion.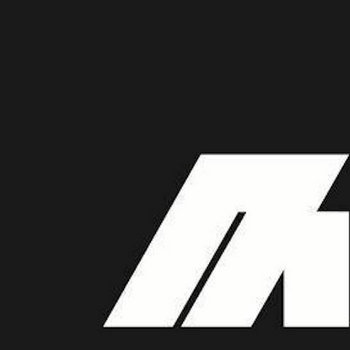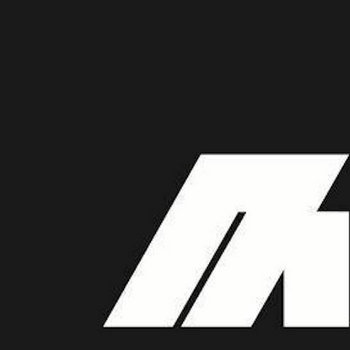 Alongside the Breakwater Crew, Muffler was one of the earliest Finnish acts to stage a breakthrough on a UK label. Making himself known on UK pioneers Mickey Finn and Aphrodite's label Urban Takeover, he quickly added other cornerstone institutions to his discography, such as Moving Shadow, Formation, Hospital, and DSCi4. Muffler's experimented with the greatest number of styles in the d&b canon over the years; he started off with a harder, tech-inspired sound, but eventually became best known for the more musical output on albums like the recent Thousand Planets. Whichever style he's trafficking in, his passion has remained consistent. "When you fall in love with drum & bass you want to showcase the music to people," he states. "It felt like such a special form of art and you want people to hear that. Especially when people hear it in a club, that's when they understand where it's coming from. That feeling has never left me."
Another member of the Finnish new school, Nosfer's dark, crude oil machine funk is rumbling in all the right places. Breaking through on Portuguese imprint Counterpoint, he's closely affiliated with leading UK-based minimal imprint Overview and is a member of the Music Squad, a sprawling global collective of d&b artists who are almost all under 25 and all set completely new benchmarks and genre boundaries; other squad members include Imanu, Vorso, Grey Code, Wingz, and stacks more. It doesn't get much more new-gen than this.
Out Of Fuel is a relatively new Finnish d&b-related act operating around the halftime axis. Their music, which can be found on forward-thinking labels such as MethLab, Ronin, and Straight Up Breakbeat, resembles a dark brew of technoid dungeon twangs and bangs. The artists behind the operation are Trisector and his good friend Matti. Before this, Trisector emerged in the late 2000's making all kinds of exciting noises on Hospital Records' now-defunct Med School imprint before regrouping, retreating, and reinventing his game alongside co-pilot Matti as Out Of Fuel. Don't be fooled by their name: these guys are fully gassed.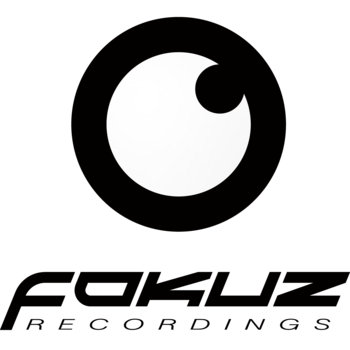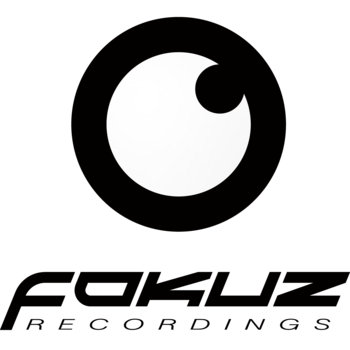 The appliance of science: Physics is another rock of the Finnish drum & bass scene as a promoter of the longest standing d&b nights (Helsinki Jungle Mafia), the owner of Midnight Sun Recordings, and as an artist. A DJ since the late '90s and producing since the 2000's, his musical style is on the more soulful side of Finnish sound (and his discography includes a collaboration with the mighty Alix Perez). Still, as a selector and label owner, his ears are clearly tuned into the whole spectrum. Midnight Sun's recent V/A album Revitalizing Force is home to a wide range of new generation artists, many of which are debuts. "The new guys seem to be very dedicated so I'm hoping they'll be the generation who takes over," he considers. "Let's face it, I'm not going to be around forever, neither is anyone else, so new people always need to come through. I love trying to help these guys out, too. It's my responsibility too."
A Finnish beat mainstay since the 2000's, Recue exists in the most experimental outposts of the drum & bass spectrum. Frequently spotted on the recently deceased MethLab imprint, his style bubbles with similar ingredients to the ones dBridge has used for years. The Autonomic sound is especially prominent in Recue's oldest material, newly reissued on Bandcamp. Check his album All The Wrong Places for a timeless trip back to 2008. Then check his latest single "Forward Is The Way Through," a collaboration with Seattle rapper Beige, for a quick blast to his fusionist future.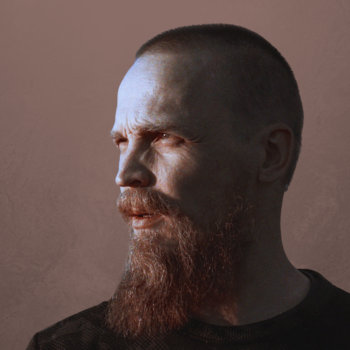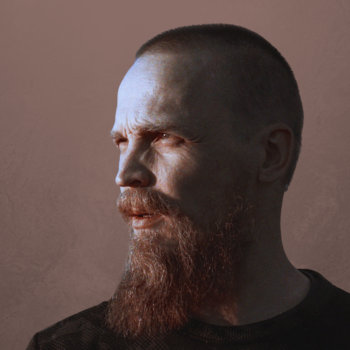 If you know about drum & bass, you know about Resound. A consistent source of brazenly cold club bangers since the early 2000s, his stripped-back, tightly-coiled beats have graced some of the most influential labels in the genre: Metalheadz, Renegade Hardware, Exit Records, Function, Samurai, and many more. Often spotted collaborating with UK legends Loxy & Ink, they recently launched their I.L.R Studios imprint to house their output, which currently ranges from the gravest of rumblers ("Darkside") to ridiculously intoxicating funk ("Hornman"). Meanwhile, on a solo tip, he's neck-deep in a techno-inspired alias Rhytual and currently in the process of rebooting a series of unreleased material collections. The Bandcamp exclusive releases, assembled here as The Unheard Anthology, features many long-lost dubplates and entire albums that were requested by labels but never saw the light of day—until now.