SCENE REPORT
Fargo's Noise Scene Glows With Energy and Boundless Experimentalism
By Jordan Reyes · May 04, 2020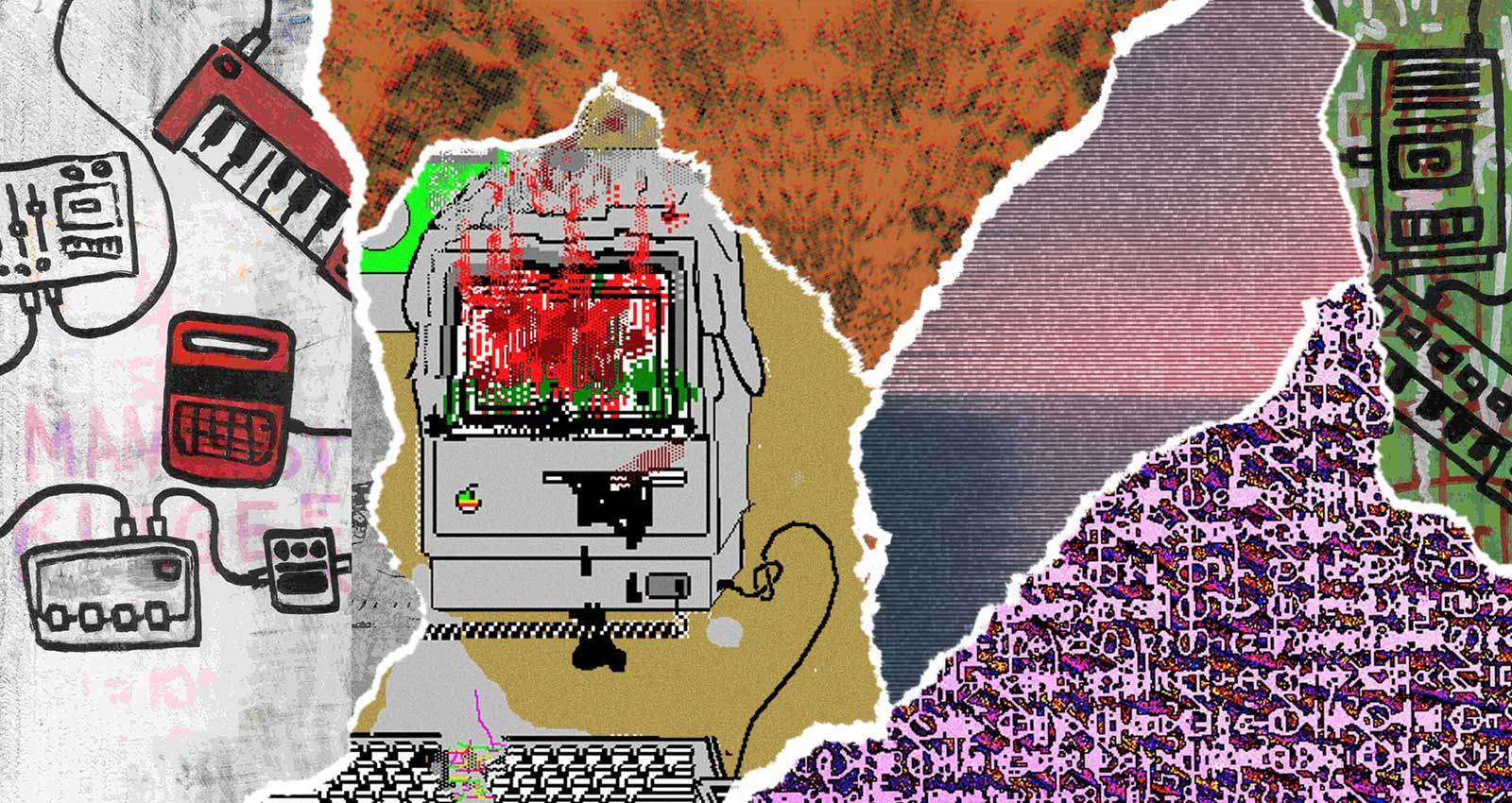 Fargo may be small as major cities go, but it's by far the most populated city in North Dakota—its 125,000 residents make up close to 15% of the state's population. One of the northernmost metropolitan areas in the United States, Fargo is relatively removed from other heartland cities. Despite its isolated position, though, the city boasts one of the more vital and inclusive noise scenes in the United States. "I would say that when we have a show, it's almost majority LGBT people in the room," says Brandon Wald, a central figure in Fargo's scene. "It's active. It's young, so there's a lot of untarnished experimentation. There's more focus on expressing yourself through sound experimentation rather than trying to emulate something, which is a breath of fresh air."
If you're into noise and living in Fargo, sooner or later you will meet Wald. Wald does everything. He runs the label Black Ring Rituals, as well as an experimental radio show of the same name, which was started alongside cohort Luke Safely but is now a solo effort; he makes socio-political harsh noise wall as Support Unit, makes "Klingon Power Electronics" as Sword of Kahless, and books a ton of gigs for the city. He is responsible for a lot of the proliferation of noise in the city, too.
Wald's first noise endeavor was with Monowolf, a leftist power electronics project that played with frequency at the late New Directions venue. Having played in punk bands before, Wald was a known quantity to the booker at New Directions; soon, he began to play there almost every weekend. Around the same time, he began making a zine called Introduction to Noise Music and handing it out to audience members each time he played; the pieces featured in Introduction gave background and history on industrial music, noise, and power electronics. Soon after, other locals began creating their own noise projects, enough that New Directions could start booking all-noise bills, providing a space for nationally touring noise acts as Wald connected with other experimental musicians over the internet. They even put together Fargo Noise Fest, a two-day event of predominantly regional industrial and noise acts like Gnawed, Cock E.S.P., and Straight Panic that has happened twice so far—the third is up in the air due to COVID-19. The first year took place at New Directions and boasted 20 acts; sadly, New Directions closed soon after, so the second Fargo Noise Fest relocated its 28-act lineup to the local community space Seagrave Studios.
He is the de facto agent of noise in Fargo, to the extent that industrial and noise artists from the '90s, like Edwin Manchester of Manchester Bulge and Paul Akin of Unconditional Loathing, name him as the city's locus point. "Fargo's noise scene as an actual group of people and acts that supported each other and made releases," Manchester says, "wasn't really anything at all until Brandon Wald, Luke Safely, and Black Ring Rituals [the radio show] and eventually Black Ring Rituals Recordings pulled everything together."
Below, we feature a few key artists and releases from the Fargo noise scene.
Merch for this release:
Cassette
For Trinity Hall, the Fargo noise scene is a genuine refuge. Hall started her project RAGK—which is still going—at 13 years old. RAGK is a project that has had many different styles, but these days is a power electronics project with an emphasis on vulnerability and identity—see Crybaby Industrial. Hall met Wald and other noise practitioners through the internet, which became something of a lifeline for her in her later teen years.
After coming out as trans at 17, she was kicked out of her family's house in Kansas. Until she turned 18 and was able to come out from under the yoke of her parents' legal authority, she isolated for a handful of months. In that time, many friends were worried, wondering where she had gone. When Hall returned to social life, she realized Wald had assembled a compilation in her honor called #FreeRAGK alongside Andrieu Todd of Pennsylvania's Battalion of Cloudships. All profits from the comp were donated to Trans Lifeline. Soon after, Hall moved to Fargo where she felt community, friendship, and care—"I got like $1000 together and started a label first called Doughgirl Tapes," Hall says, "then got together with my very good friend, adoptive dad, and mentor Andrieu Todd. We went on tour, and ended the tour in Fargo. Stayed there. It was the best decision I've ever made." #FreeRAGK boasts over 100 minutes of music from 19 artists, revolving explicitly around support for Hall. "Don't think you have to change who you are for anyone/ You be who you want to be," screeches M15H4P clearly atop crude, overdriven static and frenetic electronics on "The Pain Of Not Knowing"—it has to be one of the most uplifting, affirming power electronics tracks ever.
"We were the only noise band that we knew about," says Unconditional Loathing's Paul Akin over email. "I saw Pigface," he says, "and Martin Atkins wandered around the stage 'scratching' with a tape deck to open the show. The floodgates of possibility were opened." Unconditional Loathing is one of the earliest noise projects from Fargo, having started there in 1996 with Joe Killian, Matt Loney, and Akin (billed as Joe Kill, Matt Loathing, and Paul Contempt); they moved to Minneapolis soon after. Unconditional Loathing was recorded in 1999, after this relocation. It's a long, diverse release that reveals a kind of playfulness and curiosity—even though the music might sound like a chainsaw in places. Some songs like "Shinimasho pt. 1" play like an overwhelming, harsh massage, with its undulating, distorted sonics; others, like "Les Paul is Dead," which combines lurching rhythms with mechanical squeals, approach power electronics territory. Still others, like "Strobelight Sodomy" are straight-up pulverizing industrial music, strangely catchy in their viscerality.
Merch for this release:
Cassette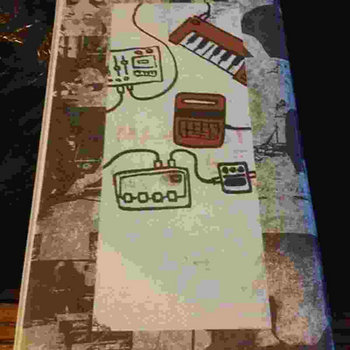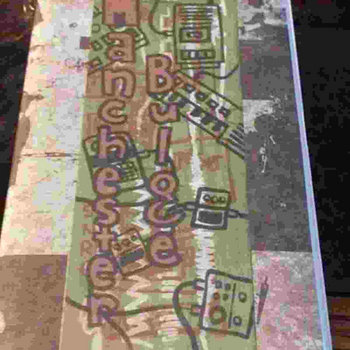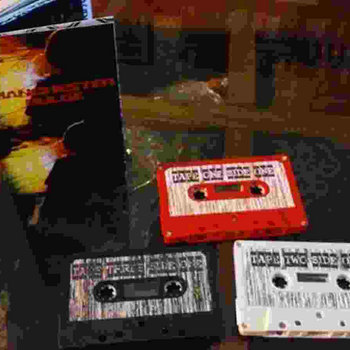 Long-running experimental project Manchester Bulge brings together noise, drone, ambient, and electronic music. Over email, project mastermind Edwin Manchester describes growing up as a pastor's kid, discovering Nine Inch Nails and Aphex Twin, and trying to make his own electronic music out of a couple of tape recorders and tape loops. Manchester's first recordings in the experimental realm arrived under the name UNIVAC in 1997, a project that became D-503, named after the main character in Yevgeny Zamyatin's classic dystopian novel, We. Once he discovered noise was an established genre through mp3.com, he was drawn to the sounds of electroacoustic artist Brutum Fulmen and new age practitioner Jason Campbell. Manchester Bulge synthesizes all of these different influences, and on the 2001-2012 Retrospective, Manchester's vast experimental palette is clear. The 22-minute opener "Tromittar – 10/8 – MB12" is predominantly a musique concrete endeavor, splicing together found sounds, atmospheric melodies, and wailing cacophony. Later track "Upfront" uses synthesizers, the sound of artillery, and noise to queasy, surreal effect.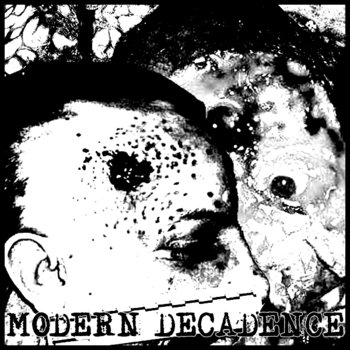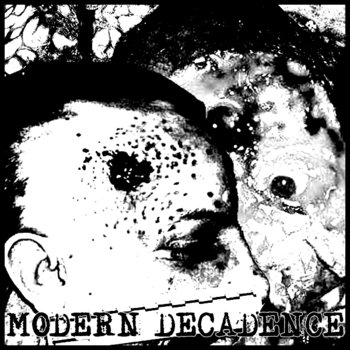 Merch for this release:
Cassette
Monowolf is classic power electronics—a subgenre of noise characterized by low rumbles, screeching feedback waves, and distorted vocals—and was Wald's first noise project, originally a solo one before Luke Safely was added to the mix to do the noise part so Wald could concentrate fully on vocals. Anthology 2012-2018 is a compilation of tracks from their prior releases, including albums and splits—"The End of Ideology" is the only song from this collection that had never been released before, and it's a crushing endeavor with harsh, militaristic rhythm and panic-inducing vocals. The rest of the music is tense, occasionally rhythmic, and balanced across the frequency spectrum, often featuring churning low end, high range squeals, and Wald's delayed dystopian vocals. Wald studied political science in college, but the enthusiasm for politics and history goes deep. "When I was a kid, for fun, I would look at atlases," he says. "I'd pore over maps—specific ones with regions mapped out by industry." Monowolf is a continuation of that interest, considering conflict, resistance, and terror. Songs like "Calling" put an especially harrowing, human touch to how populations are impacted by repressive governments, and others, like "You Think Resistance Is A Fucking Game?" function as a call to arms against fascism.
Merch for this release:
Cassette
Power electronics project Bring Violence To Heaven is helmed by a fairly recent convert to noise, Harrison Boyd. "I started listening to the [Black Ring Rituals] radio show as a joke," he says. "I'd play it at work, at the liquor store, to freak out customers, but ended up really liking it." Five In Unholy Number shows Boyd providing a more atmospheric take on the subgenre. Opening song "Hoaga Mouth of Mud" features some brutal vocals, and a classic low rumble synth, but "Chemua Running Hunger" peels a page straight out of the natural world, sounding like a mix of wind and water—muddied harsh textures pushed to the back as Boyd wails into the void like a lost ghost. There's a sense that he's tapping into the unmistakable power and indifference of nature, and the sense of wonder one feels when witnessing it.
Merch for this release:
Cassette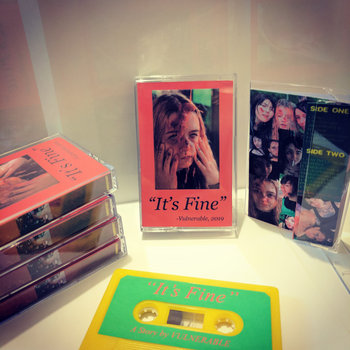 VULNERABLE is a musique concrete project by Anjali Karna, and "It's Fine" is their debut release. "I collect samples from YouTube/free sounds/field recordings to chop em up and simulate panic attacks," Karna says. "Mostly I wanted to recap the specific concerns I had had throughout the year that I hadn't been dealing with externally by embodying what it felt like to keep them inside." As is probably surmised from the project name, VULNERABLE considers emotional existence and fear, but oscillates between the humorous—see "Somebody Else's Clip of Diwali from FreeSound.Org But Fucked Up By Me"—and the deadly serious, like "True Love Will Find You In The End," a merry-go-round musing on romance that moves between minimal electronic vocalizations, talk show samples about divorce, and a music box's "Happy Birthday" rendition. Throughout "It's Fine," the electronic voice acts as an internal narrator, providing questions from Karna's viewpoint as well as musings and revelations—on "True Love Will Find You In The End," at the end of the song, it says "I am afraid to be in love," before cutting out abruptly.
Merch for this release:
Cassette
STUD is Austin Marts, who creates the entirety of his music out of samples from wood—Marts works in a lumber yard, and much of his impetus to create these harsh soundscapes comes from considering environmental development politically, ecologically, and economically. "I focus on the anxiety of deforestation," he says, "how we're using these resources. You have trees like pine, spruce, birch that are very common, easily grown and harvested in mass quantities, but then you have a lot of illegal or over-harvesting of exotic or precious woods like walnut or maple or the Black Heartwoods in Africa, which is a huge issue currently." There's an overt anxiety to STUD, and the two tracks of dynamic miasma on SPF feature distorted, overdriven samples and feedback. The sounds are oppressive and dense, though scattered across the full frequency range, and easy to get lost in.
Forever Bastard Child Of Your Angel Meat is more techno than noise, combining psychedelic music, acid house, trance, and ambient styles, but musician, instrument-maker, and visual artist Ellie Voyyd wishes experimental electronics and noise were seen on one continuum. "I see both as just art in general," she says. "I don't make a distinction." Voyyd works obsessively for spurts of time, and had released six albums in the month leading up to our interview on March 30th (Forever Bastard Child Of Your Angel Meat came out in February). She sees her music as a type of folk art, too—"having art be a part of everyday life, having a ritual and holy aspect, but also being mundane, not on a pedestal." On kinetic songs like "em51ai2333te," with its restless tempo, memorable synth melodies, and a gorgeous piano closer, this feels particularly evident.