SCENE REPORT
Fadi Tabbal is the Thread Connecting Lebanon's Imperiled Indie Scene
By Fady Adel · September 24, 2020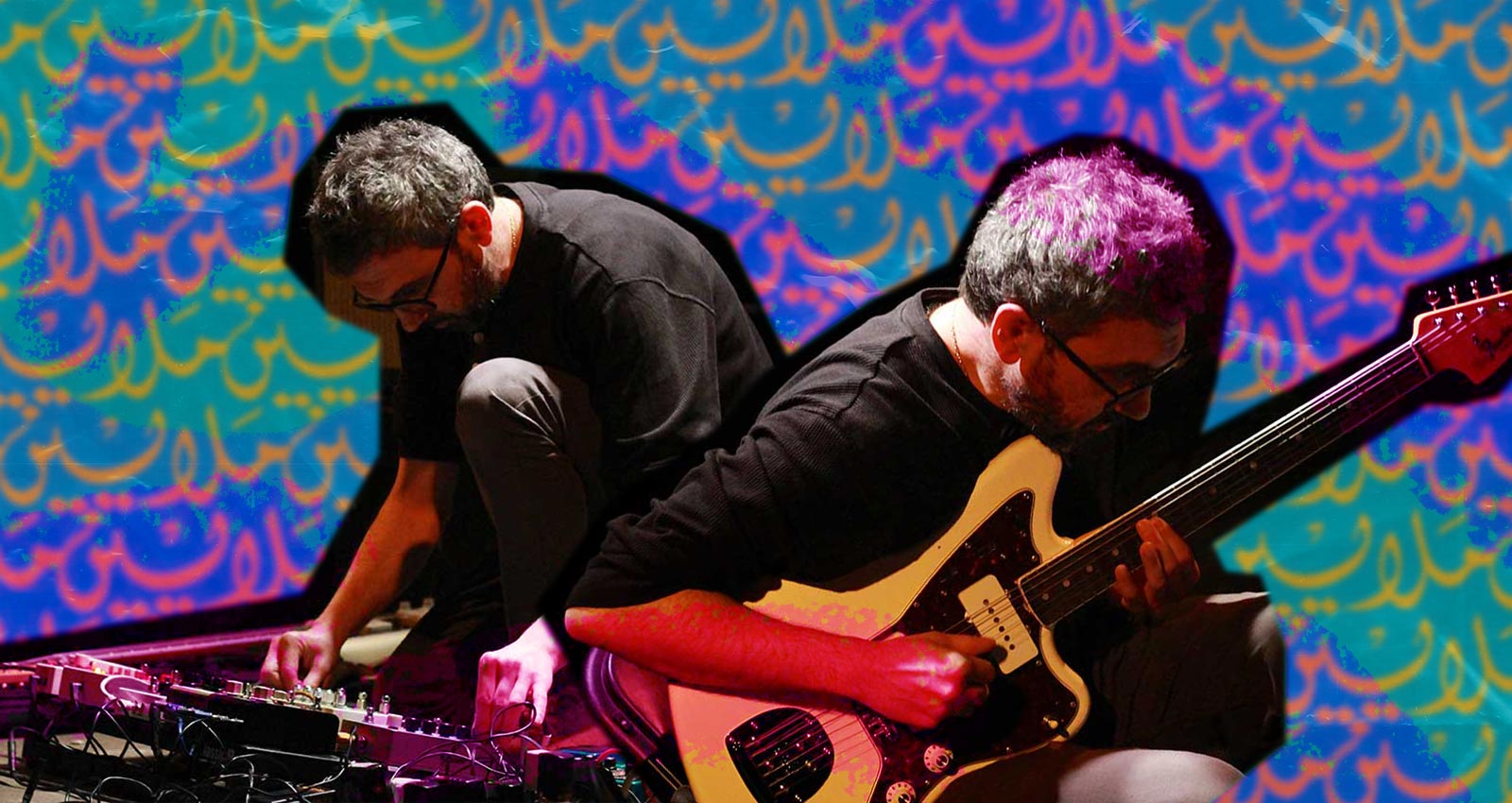 "I feel we are in survival mode right now. The artists who are still active are working as a way to escape from the living nightmare they are in."
Producer and studio owner Fadi Tabbal is reflecting on the impact that the cataclysmic August 4th blast at Beirut's port had on the country's thriving alternative music scene. Not only did the explosion claim over 200 lives and damage more than half of the capital's buildings, it also brought a weakened Lebanon to its knees. Drained from an overdrawn, 10-month-long revolution, the nation was already fending off economic collapse when the COVID-19 pandemic hit.
Lebanon is a beacon of arts and culture in the Middle East. From the instantly recognizable voice of the legendary Fairuz, nestled between the trademark arrangements of the Rahbani trio, to the once-bustling psychedelic rock scene which saw over 200 bands battle for exposure up until the mid-'70s, the country has long been a home to a thriving music scene—despite the fact that the country has fallen in and out of turmoil for a considerable chunk of its modern history.
Merch for this release:
Cassette
For the last two decades, Tabbal's Tunefork Studios has been something of a locus for the modern scene—a musical institution that has seen hundreds of artists pass through its doors. "I'm sure he would hate to be called this, because he likes to think he's just playing a part in keeping the alternative music scene alive, but he's one of the few guardian angels we have," says Julia Sabra, lead singer of indie band Postcards and Tabbal's current studio manager. Postcards are one of many artists who have worked almost exclusively with Tabbal for many years in a row. "We met him when we were just 18, and we've worked with him on every single release we've done since," Sabra says. "He's basically our George Martin or Nigel Godrich." Charbel Haber, lead singer of Scrambled Eggs, agrees. "Out of some 20+ albums I'm on, solo or otherwise, only three weren't recorded by Fadi," he says. The chemistry between Tabbal and Haber is so strong, the pair have gone on to collaborate on projects including The Bunny Tylers, XEFM, and Omarchestra.
Tabbal's story begins in 2000, when he was working at the iconic Beirut record store La CD Théque. It was there that he met Ziad Nawfal, who would go on to found the Lebanese label Ruptured, and serve as something of a mentor for Tabbal. At the time, the country's indie scene was defined by the dub and trip hop-flavored sounds of Soapkills, and Haber's post-punk/experimental combo of Scrambled Eggs.
"I was fascinated by these local bands, and I was convinced there would be others," Tabbal said "I wanted to be part of building this scene." In 2004, he left Lebanon for Montréal to study sound engineering. Two years later, he returned and opened Tunefork Studios, in partnership with Incognito records and AUB professor Jihad Touma.
Merch for this release:
Vinyl LP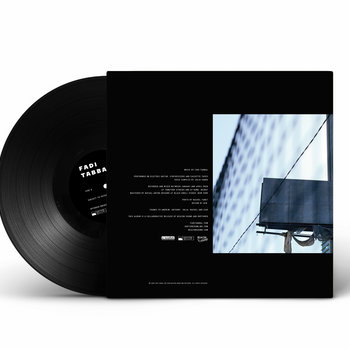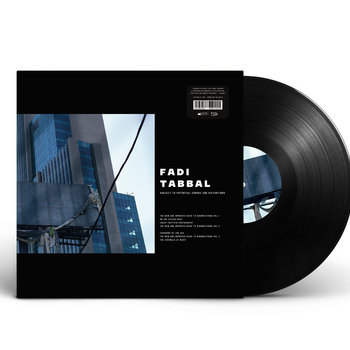 Today, the music scene in Beirut is home to a vast array of music—grunge, electro, glam-rock, experimental, free jazz, and hip-hop, and a large part of that growth can be attributed to Tabbal. Whether it's his work as a producer, sound engineer, musician, and manager; his role as technical director for multiple festivals and venues; or his work as a teacher at the Lebanese Academy of Fine Arts, Tabbal has clearly come by his nickname—"the hardest-working man in Lebanon's alternative music scene"—honestly.
Following the devastating port blast in Beirut, this delicate and intricate musical ecosystem Tabbal helped nurture has come under threat. A considerable number of venues—which were already hobbled by COVID-19—have been reduced to rubble. Musicians who were already grappling with financial instability now suffered the loss of their equipment.
The response of the local and regional music communities to the blast has been overwhelming. Tabbal started the Lebanese Musicians' Fund, an initiative to raise upwards of $38,000 to replace equipment and instruments lost by the city's musicians in the blast. There have also been multiple compilations dedicated to raise funds for musicians in the area, not to mention countless radio broadcasts and livestreams across the globe. "Some of us are starting to make music again, but the majority aren't very active at the moment," Tabbal says. "Everyday we feel more willing to work on new material, but it's still very heartbreaking and difficult here." But as long as there is a music scene in Beirut, Tabbal will continue to serve as its locus—a champion in times both good and bad. Here, we take a look at seven records Tabbal has blessed with his inimitable touch.
Youmna Saba
Njoum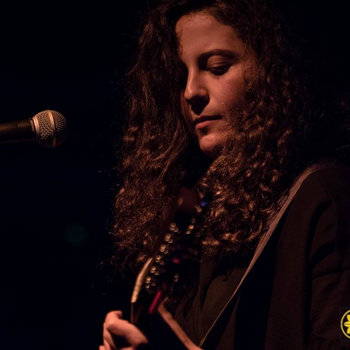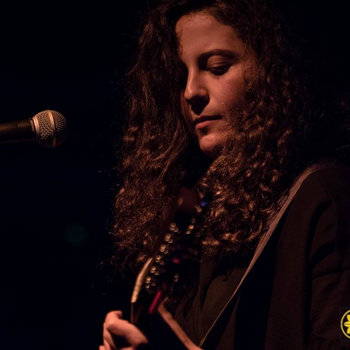 Youmna Saba started writing her first song after accidentally agreeing to perform a set of originals at the opening of a Beirut art exhibition. She's been working closely with Tabbal since 2006, and her third album Njoum was conceived during an artist residency in South Korea. Tabbal assisted with arrangements and composition, and contributed the ambient interlude "Sadeeq" (Friend). On Njoum, Youmna further developed her narrative approach to lyrics, surrounding her voice with a bed of oud and guitar. Four years after it was released, Saba was contacted by Raffaele Pezzella of Unexplained Sounds Group, who asked if he could include the final track "Nafas" (Breath) on their Anthology of Electroacoustic Lebanese Music compilation, alongside the likes of Sharif Sehnaoui, Marc Codsi, and Tony Elieh.
Merch for this release:
Vinyl LP, Compact Disc (CD)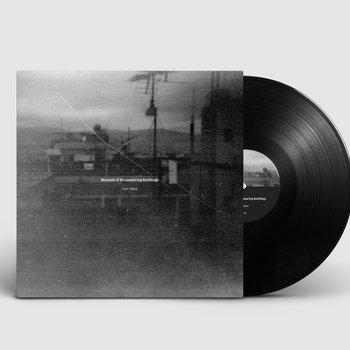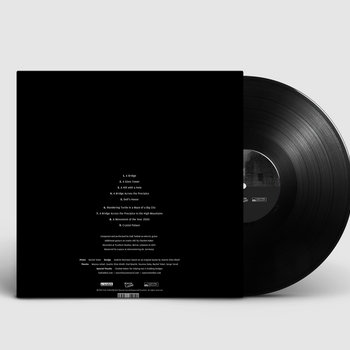 "It's not my favorite one, but it's the one I have an enduring emotional attachment to," says Tabbal of his second solo record. On Museum of Disappearing Buildings, Tabbal uses nothing more than a guitar and various effects to create an LP that traverses drone, ambient, and even surf on "A Bridge Across the Precipice."
Julia Sabra and her band Postcards met Tabbal after winning the chance to record a single at Tunefork during a competition in 2013. "They evolved from a campfire folk band to this gorgeously dark, intense, and elegant rock trio," says Tabbal of their last album, The Good Soldier. The album marks a decisive step away from both the jangle-pop of 2018's I'll Be Here In The Morning as well as their earlier, folkier songs. Instead, the songs on Soldier are inspired by Yo La Tengo, Grouper, and Françoise Hardy, and the group crafts a darker, more introspective sound to reflect the theme of soul-searching in their lyrics.
Merch for this release:
Vinyl LP
Another band Tabbal has been working with from their earliest days is Kinematik, one of the most musically exciting outfits to emerge from Lebanon in the '10's. In 2017, they released Ala' which fused post-punk, rocksteady, and industrial music to great praise. On the follow-up, Murur Al Kiram, the group added intricate percussion and ambient soundscapes in songs that reflected their conflicted feelings about life in Lebanon. In fact, the record might not have happened at all if not for synth player Rudy Ghafari's newborn baby Sary, who became, in the group's words, the inspiration and the "raison d'être" for the record.
Merch for this release:
Compact Disc (CD)
Karkhana is a psychedelic and free jazz supergroup made up of Sam Shalabi, Maurice Louca, Sharif Sehnaoui, Mazen Kerbaj, and Umut Çağlar, all of them prominent left-field musicians from Beirut, Cairo, and Istanbul. Bitter Balls, their second full-length, was recorded by Tabbal in Malmö, Sweden and showcases the evolution of the group's self-described "Free Middle Eastern Music" sound. From the drone-y tarab of "Al Sal3awa" to the mind-boggling psychedelic arrangement of "Rock Farock," Bitter Balls is a testament to the chemistry between the music of these regions.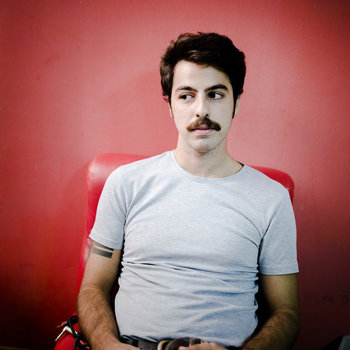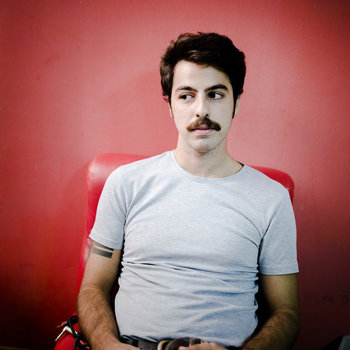 Formerly a guitarist in the rock outfit The Wanton Bishops, and one half of electro-pop duo Loopstache, Salim Naffah, aka Alko B, comes from a background in folk and acoustic music much like Tabbal's own. His second album, recorded at Tunefork, builds on the intimacy and lo-fi surf feel of his 2017 debut Sex Tapes, but is more stripped down, tamping down the electronic music and opting for songs that all strike a similar, haunting mood.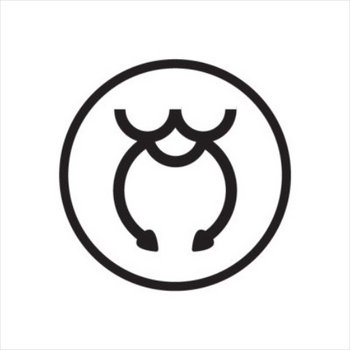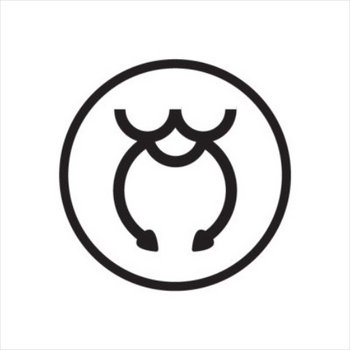 Merch for this release:
Vinyl LP
Revered Egyptian guitarist Omar Khorshid's mark can still be felt in the work of many modern Arab and non-Arab musicians. Attempts to recreate his visionary microtonal guitar riffs and the psychedelic ambience of his belly dance albums are still a regular occurrence. One of the more notable tributes to Khorshid's work has been Raed Yassin, Charbel Haber, and Khaled Yassine's LP as Malayeen, which Tabbal, who recorded the album, calls "one of the more successful experiments in revisiting and reshuffling oriental music." The trio's take on Khorshid's work results in a bewildering set of songs, one of which clocks in at a sprawling 17 minutes. Sonically, they veer from pure experimentation to unabashed bellydance compositions, each of the songs named after one of the famous belly dancers who performed at Khorshid's side.
Merch for this release:
Vinyl LP, Compact Disc (CD), T-Shirt/Apparel
"The record that Charbel Haber and I wanted to make in our late teens, we eventually made in our late 30's," Tabbal jokes. Chance Meetings combines the pair's love of grunge and cold wave with their newfound passion for drone and noise. Recorded with French producer Benoit de Villeneuve in Paris, the album sets Haber's desolate voice and dark lyrics—which reference serial killers, ghosts, and junkies— atop a canvas of beats and textures reflecting the duo's youth. "I tend to wander a lot, and Fadi makes my wanderings accessible to others," Haber says. "He makes my wanderings songs that other people can sing."