SCENE REPORT
Exploring the Experimental Electronic Sound of Singapore
By Dave Jenkins · February 05, 2018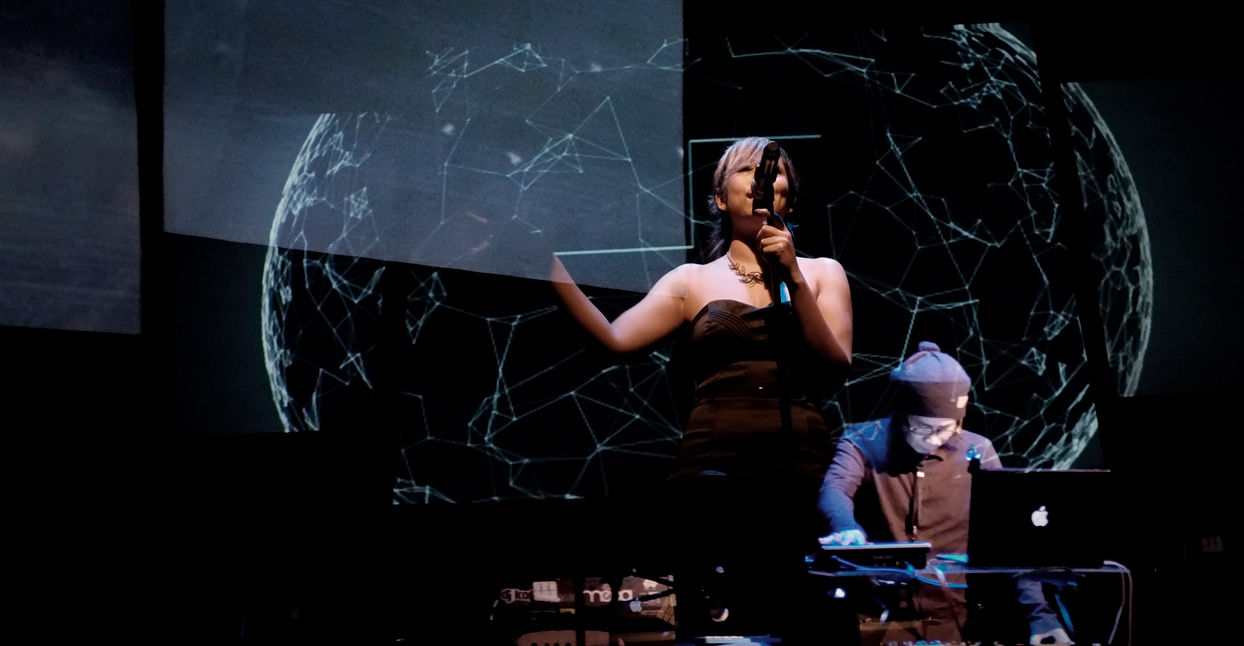 "We often ask ourselves, 'What is a Singapore sound?' but that's such a hard question to answer, because there are so many cultures and influences here," says Cherry Chan. But if anyone's come close to answering that question recently, it's her.
A Singapore-born-and-based DJ, producer and co-founder of the Syndicate artist collective, Chan curated a now offline radio mix last year comprised exclusively of local talent. It drew a delicate thread through Singapore's electronic underground, capturing a deep and emotional spacey aesthetic—uniting the seemingly disparate sounds of heavyweight beatmaker Fauxe, neoclassicist Sonicbrat, and woozy hip-hop of Intriguant, and many more in between. It was a moving musical snapshot of a city abuzz with exciting experimental and innovative talent. Behind that snapshot is an even more exciting story of how artists from across the sonic spectrum and artistic disciplines have united, and why they do it.
The commutative attitude, and spirit of creative cross-pollination, amongst artists in Singapore is tangible. Collectives such as Syndicate, Darker Than Wax, Kitchen. Label, Phyla, and Midnight Shift are key community beacons, bringing artists together and encouraging a hivemind-like energy—not just in music, but across the city's entire art world from visual artists, to theater groups and filmmakers.
"We definitely rally together a lot," confirms weish, singer with alt-rock band sub:shaman, and one half of .gif. "There's not enough of us in each of the art scenes. I also think we're rising from of the ashes out of our history. It wasn't long ago that rock 'n' roll and long hair were banned because our country associated it with drugs and evil Western people. It's hard to recover from a nationwide cull of pop and subcultures."
Another particularly prominent project that represents this cross-artistic spirit, as well as the country's unique creative recovery and strong sense of history, is NADA. Comprised of Rizman Putra and Safuan Johari, NADA haven't release an official record yet, but have been in demand globally since being invited to create the first contemporary exhibition at the country's first Malay Heritage Centre.
"[NADA takes] a Spinal Tap approach," says Johari, who also operates under the name Max Lane. "A make-believe band with a pseudo timeline in which they're the first electronic duo who did Malay music from the '60 to the '80s, but then disappeared. We had fake posters with badly photoshopped faces on. People were speaking to us believing NADA is real. People were like, 'Yeah, these guys are legit, I remember them!'
"Most people get the joke, but what lies beneath the entertainment value is the question, 'Where does Malay culture stand in today's world?,' continues Johari. "In the history books, everything has been sanitized. Important cultural things [that happened] pre-independence have been conveniently forgotten in the books, because it's complicated from an administrative point of view."
NADA have since held performance exhibitions in Tokyo, Beijing, London, and New York, and were highlighted by everyone interviewed for this feature as one of Singapore's most exciting acts. Their fusion of art, music, media, storytelling, history, and politics capture the city's complex cultural backdrop, developing a dialogue that was started decades before by the likes of Chris Ho (founder of the country's first new wave band, Zircon Lounge, in the early '80s, and a man who's consistently had an influence in the city's creative quarters and is described by Syndicate partner Kiat as "The John Peel of Singapore") and, more recently, artists such Leslie Low, a founding member of The Observatory, a band who have been described in the past as Singapore's answer to Radiohead.
"I don't like these type of comparisons, but Leslie Low could also be compared to Nick Drake," Sean Lam says. Also known as Hanging Up The Moon, Lam too has had a strong long-standing influence in the city as a the frontman for '90s indie rock band Concave Scream, and has been part of the scene's ever-developing arts community for over 20 years. "Leslie is an institution, as are The Observatory. As well as being a fully blown band, they also curate sonic art and have programs called Playfreely where they invite musicians and artists from other disciplines to have an open jam across several days. It's very healthy and interesting for people to work in this way."
"I think we, as musicians in Singapore, have become a lot more confident in becoming independent, putting out our own music and developing our own following creatively through this type of collaboration and unique events and collectives," he continues. "Whether it's sustainable, we will see. But I do see many individuals who are passionate about what they're doing and are finding ways to take it to much more of a higher level than we have been able to before. It's exciting."
Here are 11 of the many passionate acts who represent the more experimental electronic sound of the city, and how they're taking it to the next level.
Merch for this release:
Compact Disc (CD)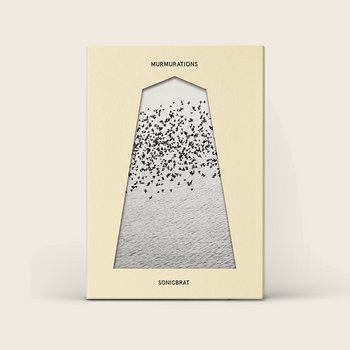 Neoclassicist, sound designer, and sonic artist Darren Ng is a prodigious musician who began studying classical piano at the age of four, was composing by eight, and began inspiring a whole generation of Singapore artists not long after. His tender, minimalist narratives and innovative designs and work across Singapore's arts, from film to stage to galleries, is at the heart of the city's sound and spirit. "He's a genius," grins Cherry Chan. "I find his compositions emotive and sensitive, almost like an antidote to our urban city noise pollution and stress."
Ng has been involved in Singapore's music community for over 20 years, even though he's only in his late 30s. He's worked on over 200 theater productions throughout his career, but it's his Sonicbrat project that he's best known for. His last album, Murmurations, is a breathtaking exploration of minimalism, texture, and acoustics that was inspired by the migratory path of an imaginary starling.
It's been a quiet year or two on the release front for Syndicate duo .gif, due to their commitments to sub:shaman, the alt-rock band weish fronts. New material is set to land before summer 2018 is out, but in the meantime, there's a wealth of deeply emotional, atmospheric, and soulful electronic in their back catalogue to explore.
Landing roughly in the same sphere as alt-J, The xx, Portishead, or Lamb, EPs such as Saudade and their debut album Soma are oceanic in both their sentiment and aesthetic, as weish's distinctive Björk-like narrative enshrouds .gif's now-trademark icy soundscapes delicately and provocatively. Unhurried, barbed, cosmically-detailed, and subtly symphonic, .gif's sound is a beautiful example of Singapore's exciting electronic melting pot.
"For the last few years, I've been looking inwards rather than outwards. I'm inspired by our history and the cultural values of where I belong. I want to embrace it and see how we reclaim our glorious past and project it into the future," explains Safuan Johari, aka Max Lane, aka one half of Singapore's striking and satirical audio/visual projects NADA.
The Max Lane alias came first: His professional debut, after years messing around in bands and DJing, was launched in 2009 and featured old Malay and Southeast Asian samples over futuristic beats and bass. The project's name is a reference to Johari's passion for historical and cultural reclamation: it pays homage to the academic and poet Max Lane, whose work is largely focused on Indonesian politics and history. They've since met, and have been working on a project called Bunyian Sajak ("Sounds Of Poetry") where the professor narrates his work over Johari's productions. After three years work, it's set for release later this year.
"NADA just took on a whole life of its own," explains Johari, who has also scored theater productions and created sound designs for Oculus Rift. "It was meant to be a one-off project, but was invited to exhibitions around the world. The Max Lane project has been a little neglected as a result but I'm working on it."
Like so many of the artists in the Singapore scene, beat fusionist blankverse (real name Isa Foong) comes from a strong band background; his primary role is as the electronic, synth element in art-rock band sub:shaman.
"I only picked up doing electronic production because was I supposed to be a second guitarist, but my skills aren't up to par," Foong laughs. "Blankverse became my playground for learning how to do production, create patches, do soundscapes, and manipulate field recordings for the band. At a certain point, some of my band members said, 'Hey, you've been making some cool things here. Don't sit on it!' Up until then, it was about me exploring stuff on my own and making tracks only I heard in the secrecy of my own room. Blankverse became a thing from there."
For now, blankverse is only one EP deep—the soft focus sense of longing, subtle jazz chords, and gradual progression of darker textures of the x | s EP—but an album is expected around the summer. It will be worth the wait.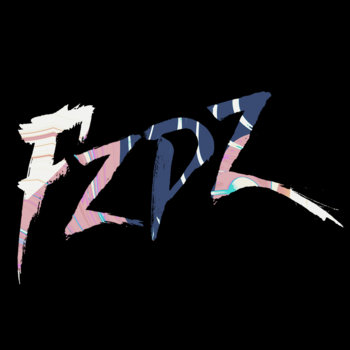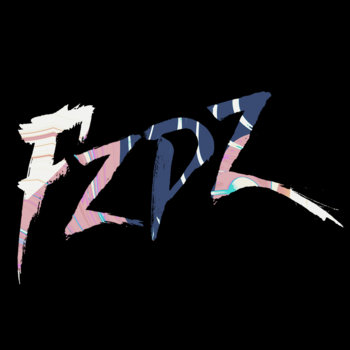 Representing two key Singapore collectives—Darker Than Wax and Phyla—beat-sculptor FZPZ (real name Jarren Lim) gained an international reputation through his contributions to lynchpin beat scene hubs Team Supreme and Soulection. His fizzy signature beats and sonic unpredictability ensure his short but high-impact tracks are heavily pressured with wily funk. Tracks like "Off To Tokyo" and "Failed" provide a springy groove and an all-important sense of fun that can be too easily overlooked in the beatmaking game. After a slightly quieter 2017, he's already hinted that 2018 will be a much busier year for FZPZ beats.
Undoubtedly one of Singapore's most prolific and exciting beatmakers, Fauxe's release rate since emerging on Phyla in 2012 has been astronomical. He's a firm practitioner of freeform theory, armed with a signature creative sample-melting collage approach.
Recently, this process has seen him create entire albums worth of material solely on his Roland SP-404, but he's experimented with many others styles and ideas over the last six years, including his own identity. In fact, it wasn't until as recently as October 2016 that people knew who he was.
"When he first came onto the scene, he wore this paper mask to his own shows and shows of other artists to check out music," explains Chan. "No one knew who he was. He stayed in character and that was very refreshing. No one does that in Singapore. Eventually there was big reveal and he started showing up without the mask. He's very talented and has a very musical ear and produces for a lot of young artists here."
Merch for this release:
Vinyl LP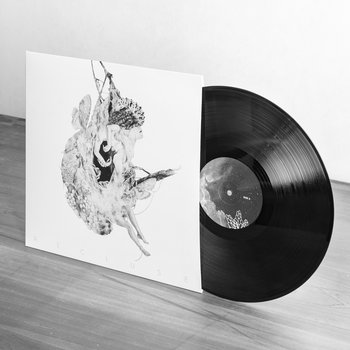 Turntablist-turned-beatmaker, Louis Quek released his first Intriguant record in 2014 with the soft focus beat collage Ellipse EP. He followed it up last year with his debut album Recluse, an emotionally-weighted, heavily atmospheric futuristic soul/beat record that featured fellow experimentally-minded Singapore singers such as Charlie Lim, Tim De Cotta, Ginny Bloop, and OmarKENOBI, and was mastered at L.A. beat's spiritual studio home, Daddy Kev's Cosmic Zoo. In the rare moments Quek isn't wearing his Intriguant cap, he's also one half of Botanic Orchestra, an audio/visual installation duo who reimagine Singapore's rainforest landscape before the island was heavily developed.     
A DJ since the mid 2000s, Chan's creative bar rose when she was accepted into the Red Bull Music Academy to represent Singapore in the class of 2010, studying alongside the likes of TOKiMONSTA, Katy B, Space Dimension Controller, and Jackmaster. She entered as a DJ but graduated as so much more.
"I came back and quit my job," she laughs. "I was doing well in terms of what you would consider a career, but the music academy was a very inspiring space, and I knew I couldn't do a nine-to-five job anymore."
Releases have steadily trickled out ever since, and she promises to be even more prolific this year. But it's her influence as a DJ and curator for Syndicate that puts her in the center of Singapore's exciting collaborative scene. "The ethos is a blank canvas," she explains. "Whoever we book, whoever we sign, they can play whatever. It's about 100% expression. Just tell us what you need to do and we'll help to realize it as best we can."
Merch for this release:
Poster/Print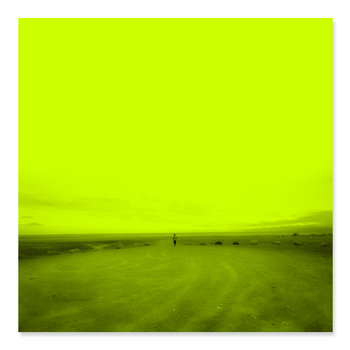 Syndicate co-founder alongside Cherry Chan, Jonathan Nah is one of the city's key creative figures with fingers in all kinds of artistic pies. Like Sonicbrat and Max Lane, his work has been used in theater productions, both as a score composer and live performer. He also has a decorated history as a graphic designer, having provided artwork for stalwart U.K. jungle labels such as Metalheadz and Digital's Function (among many more). Musically, his beats smolder with a dark, U.K.-flavored twang, sitting somewhere between hip-hop and drum & bass with intoxicating levels of sci-fi sound design. Last spotted on German label Defrostatica's b-boy homage Rogue Style last year, his dispatches are criminally sparse. But his two solo albums—2013's The Inner Galaxy and 2016's Ataraxia—are beautifully barbed beat narratives laced with a foreboding sense of soul. Watch out for his next release The Music Of Zen Koi, a collection inspired by the iOs game he did the original music for.
An award-winning, DMC-level DJ, Koflow has been serenading dancefloors of Southeast Asia since the early 2000s. But to describe him just as a DJ is doing him a disservice. In 2014, he curated eight-turntablist collective In The Groove, where songs would be deconstructed and rebuilt solely using deck technology. It was just last year that he devised and fronted Flow at the city's illustrious Esplanade Concert Hall, a full concept live show with a string ensemble and many aspects of his own personal roots and the fundamentals of b-boy culture.
"It was a momentous gig," says Chan. "It was like a hip-hop theatrical experience. The Flow show featured various collaborations from vocalists to rappers to break dancers and an impressive gigantic screen where video narratives shared his story and what he believes in."
By uniting dancers, classical musicians, rappers, visual artists, and the city's most discerning beat heads, Flow is a great snapshot of how Singapore cross-pollinates creatively and progressively.
A veritable Singapore electronic supergroup, Octover is comprised of two hugely influential artists: singer Vandetta and producer Jason Tan. Vandetta (Vanessa Fernandez) has been a prominent and consistent voice in the city since the early 2000s as a member of hip-hop collective Urban Xchange. As the frontwoman of Octover, she comes into her own, with a stark range that stretches from delicate and dangerously honest to sultry and jazzy.
Singapore's in-demand producer Jason Tan, meanwhile, is described by Chan and Kiat as "the Yoda of the Singapore scene." An Andrew Weatherall-like character who's been involved in the city's most innovative studio output since the late '80s, his work ranges from major globally-supported trance releases in the early '90s to a new vinyl-only release incorporating AI bots and the vocals of weish called IĀSO.
With Tan and Vandetta's heavy solo schedules, Octover releases aren't particularly regular but their self-titled debut album from 2013 remains a unique and emotional work of art.
-Dave Jenkins