SCENE REPORT
A Brief Survey of Experimental Psych in Japan
By Tzvi Gluckin · August 08, 2018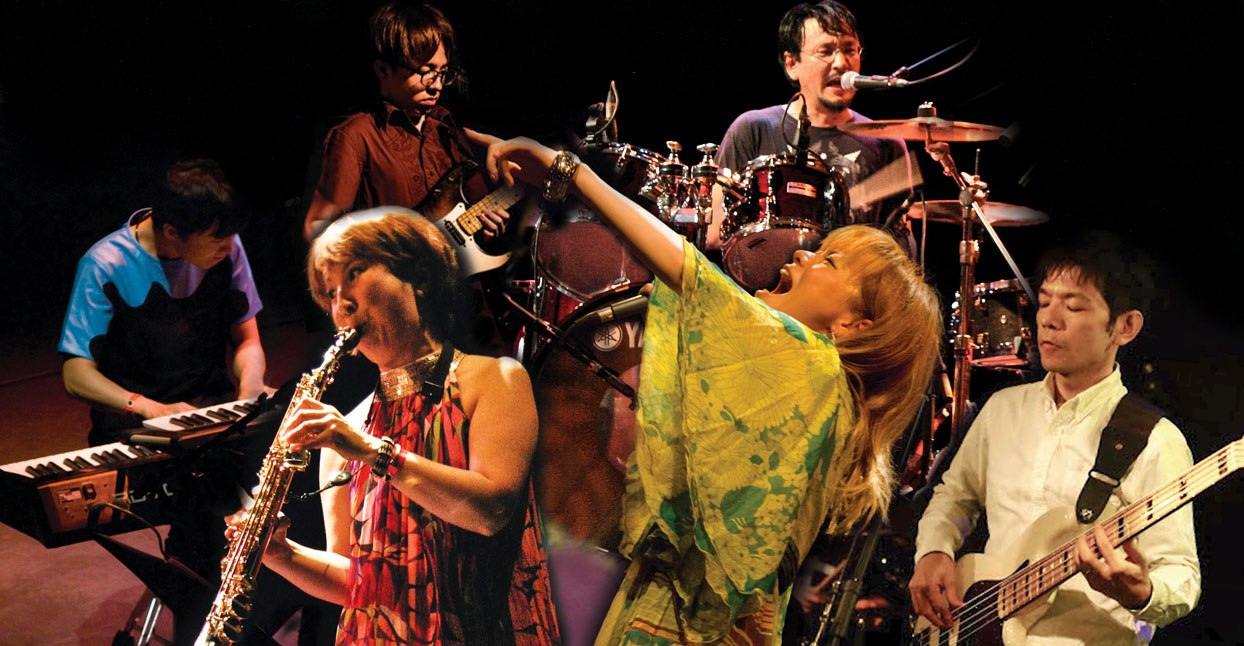 Back in the 1960s and '70s, Japan was home to a host of experimental psych bands. And while Les Rallizes Dénudés, Flower Travellin' Band, Far East Family Band, and Taj Mahal Travellers didn't sound the same, they all shared a love for lengthy improvisation and owed a debt to the avant-garde. They weren't afraid to get weird, they were sometimes political, and they sometimes rode their motorcycles around naked (at least, that's the way Flower Travellin' Band is portrayed on the cover of their 1970 release, Anywhere).
But the real fun started in the '80s, when the freaks discovered punk. Bands like High Rise and Fushitsusha played louder and faster than their predecessors. They made more noise and oozed attitude. But unlike traditional punk, they also continued to improvise and jam. Those trends continued into the '90s—and continues into the present—with the emergence of bands like Boredoms, Ruins, Acid Mothers Temple, and their assorted side projects, splinter groups, and others.
But whether the country has an actual experimental psychedelic scene is up for debate. "Is there even a scene in Japan?" Acid Mothers Temple guitarist Makoto Kawabata told Pitchfork in 2002. "Are there actually musicians who see themselves as part of a scene? Of course the members of our group are Japanese, but the idea of a specifically 'Japanese' rock is pointless. Rock can only ever be rock, no matter where it exists in the world. So, rather than being the Japanese AMT, we'd like to be seen as the People's AMT."
Those sentiments notwithstanding, many of the current musicians are interconnected enough to suggest the existence of a scene, however loose. Some, like drummer Tatsuya Yoshida (Ruins), bassist Asahito Nanjo (High Rise), and guitarists Mitsuru Tabata—and even Makoto—have performed, at some point, with just about everyone else in this list. The artists making experimental psych in Japan are propelled by one another's energy. They influence one another and, inevitably, inspire one another as well.
What follows is a deep dive into Bandcamp's storehouse of Japanese experimental psych. It is adventurous, exploratory, and weird in the best possible way, whether you're listening in your car fully clothed or on your motorcycle in the nude.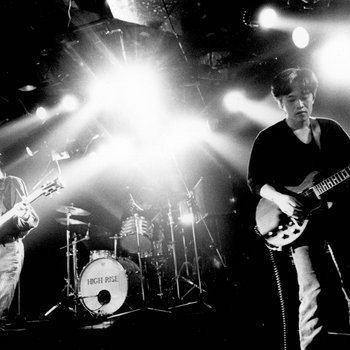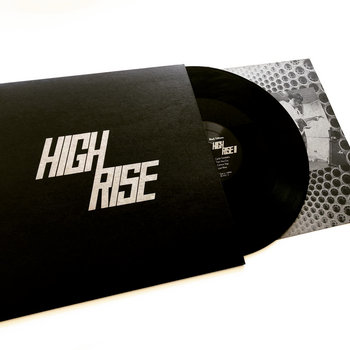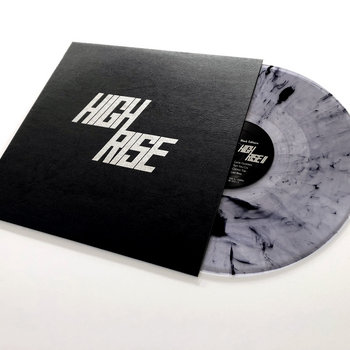 .
00:10 / 00:58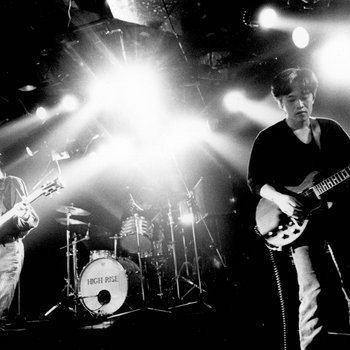 Merch for this release:
Vinyl LP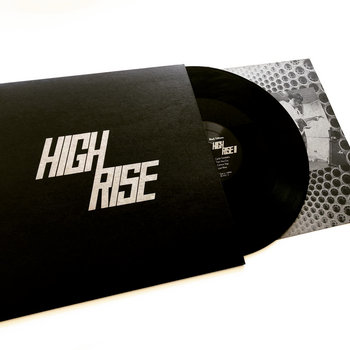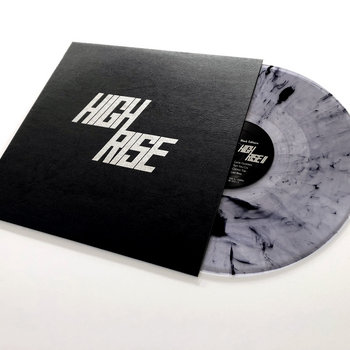 High Rise, the fuzzed-out dons of Japan's underground, released their first album, Psychedelic Speed Freaks, as an anti-drug tome in 1984 (Psychedelic Speed Freaks is also the band's original name). "A lot of people we knew were dying from drug ODs and so on," bassist and vocalist Asahito Nanjo told the New Zealand publication, Opprobrium, in 1996. "We wanted to make an anti-drug statement, so we chose American and British drugs slang for all the titles. The concept was to save the junkies."
Although that position is admirable, it doesn't mean their is music polite. High Rise is gnarly, raunchy, noisy, and loud, and that spirit dominates their 1986 release, High Rise II. The music oozes fuzz, wah-wah, and blistering feedback—like good psychedelic freakout music is supposed to—although the vocals are surprisingly clean and pay an indirect, but noticeable, homage to Joey Ramone.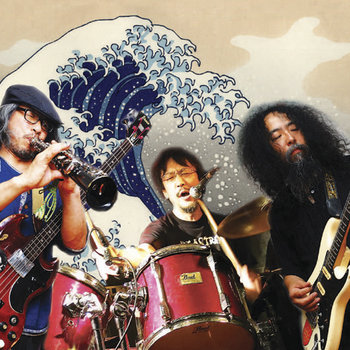 .
00:10 / 00:58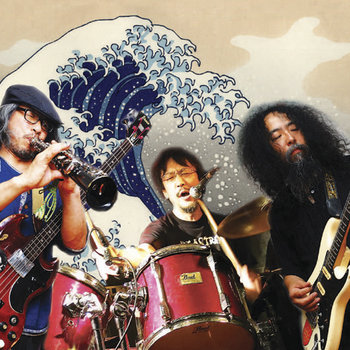 Acid Mothers Temple, the brainchild of Osaka-born guitarist Makoto Kawabata, is a loose musical collective—or what Kawabata calls a "soul collective"—that grinds out improvisatory, jam-centric, experimental psych. The band's lineup is revolving cast of about 30 musicians and goes by different names. "All that I do is try to reproduce/play back through my body the sounds that I constantly hear from the cosmos (or God, or whatever you want to call it)," Makoto said in that same Pitchfork interview. "In the past, I have tried many different methods to try to pick up these cosmic sounds more clearly, but I have now succeeded in increasing my sensitivity as a receiver. The most important thing for me now is to try to pick up these sounds as precisely and as purely as possible."
That ethos, believe it or not, goes a long way explaining the freewheeling, meandering, sometimes repetitive/sometimes over-the-top energy of the 2015 release, Stones, Women & Records. The guitars aren't as drenched in fuzz and the drums aren't as relentless and driving as they are when the band plays live, but that doesn't make the music any less spontaneous or unpredictable, which—be it space jams or cosmic channeling—is at the heart of what they're about.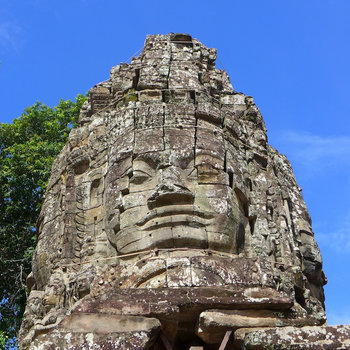 .
00:10 / 00:58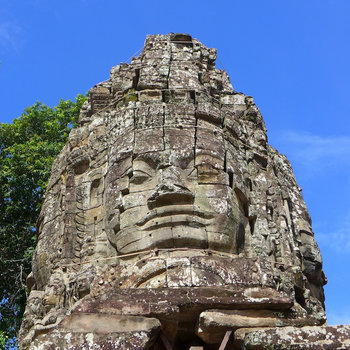 Starting in 1985, drummer Tatsuya Yoshida—together with a revolving cast of bassists—released drum/bass duos under the moniker, Ruins. The music is heavy and structured, except when it isn't (in which case it's free, unmetered improv). Yoshida leads other versions of Ruins as well, which include his solo project, Ruins Alone, and Sax Ruins, his duets with alto saxophonist, Ono Ryoko. Burning Stone was originally released in 1992 by the New York label, Shimmy Disc (Michael Dorf, then-owner of the legendary downtown club, the Knitting Factory, is listed as executive producer). The album is emblematic of Yoshida's idiosyncratic vision, and features everything from math-like prog stylings, to free jams, to bombastic riffs. Bassist Masuda Ryuichi shows off his blistering chops as well, especially on the track "Praha in Spring."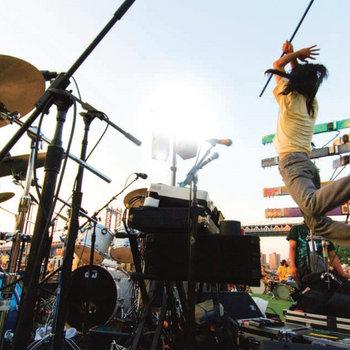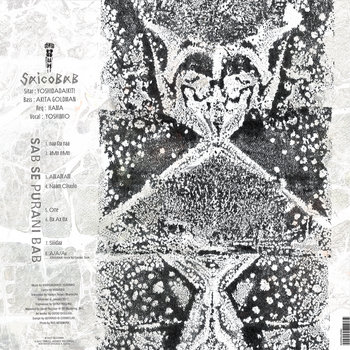 .
00:10 / 00:58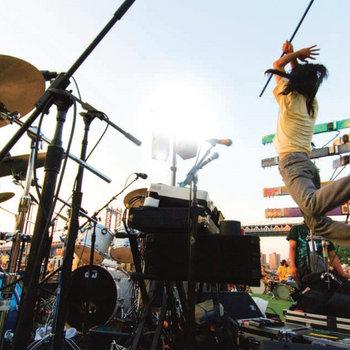 Merch for this release:
Vinyl LP, Compact Disc (CD)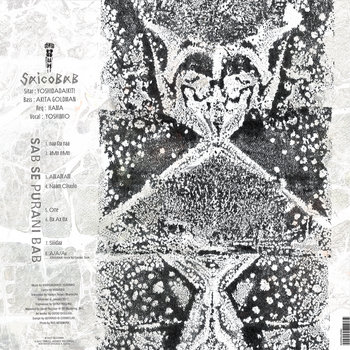 Although Thrill Jockey Records places SAICOBAB on the same Bandcamp artist page as Boredoms, don't expect the utter mayhem associated with the band's earlier work (like their 1994 performance at Lollapalooza). SAICOBAB is a project of Boredoms' percussionist/vocalist YoshimiO (also from OOIOO), and is a trippy synthesis of Indian rhythms, interwoven melodies, space jams, and funky textures.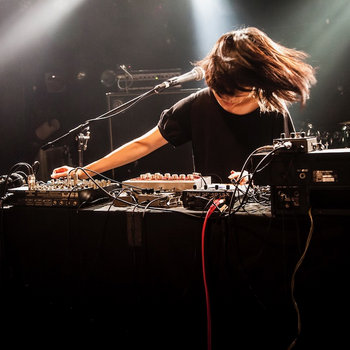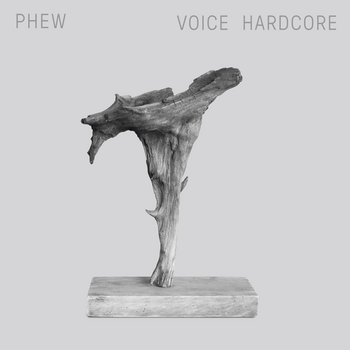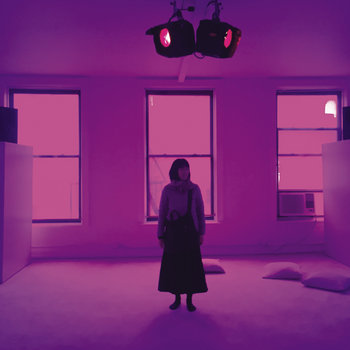 .
00:10 / 00:58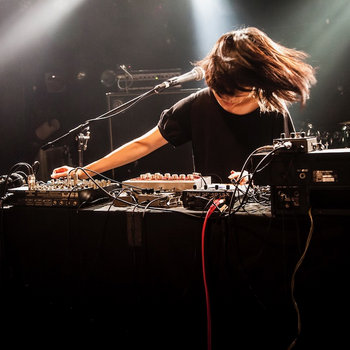 Merch for this release:
Vinyl LP, Compact Disc (CD)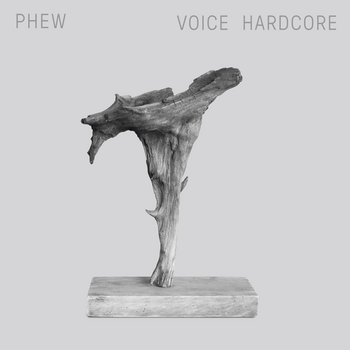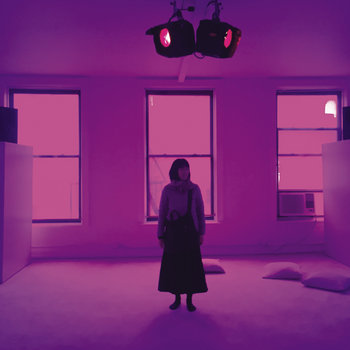 In the late '70s, Phew (Hiromi Moritani) was the lead singer for the Osaka-based punk band, Aunt Sally. Following their breakup in 1980, she went on to work with Holger Czukay and Jaki Liebezeit from Can, Bill Laswell, and many others. She recorded and collaborated throughout the '90s and '00s, although her 2015 album, A New World, was her first solo release in about 20 years. Voice Hardcore, which came out in January, features her voice as the only instrument, distorted and manipulated in myriad ways. The result is an eerie dreamscape of weird dissonances and minimalist textures.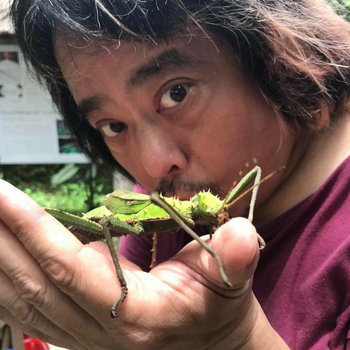 .
00:10 / 00:58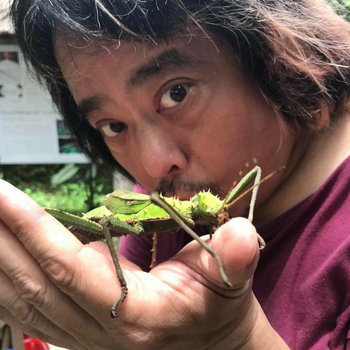 Guitarist Mitsuru Tabata is a journeyman of the Japanese scene. He's worked with everyone, it seems, including Acid Mothers Temple, Boredoms, progressive metal pioneers Zeni Geva, and many others. "I am not an individualistic person," he said in an interview for Brown Noise Unit last year. "Maybe my mother would have told you, 'That boy is an easy target for a cult.' My musical career came from a lot of coincidences. Accidents." His discography is indicative of that malleable outlook, which maybe explains the incongruous nature of his solo release, Lumrapideco. As opposed to the riff-centric work he's done as a sideman, Lumrapideco is awash in ambient soundscapes and repetitive, minimalistic grooves. It's meditative, contemplative, and a respite from the bombastic—albeit awesome—sounds of his other projects.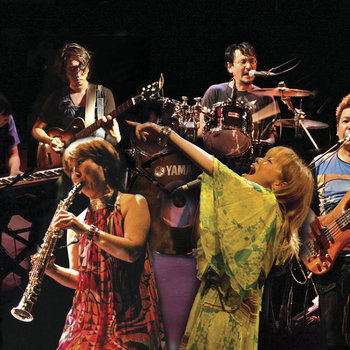 .
00:10 / 00:58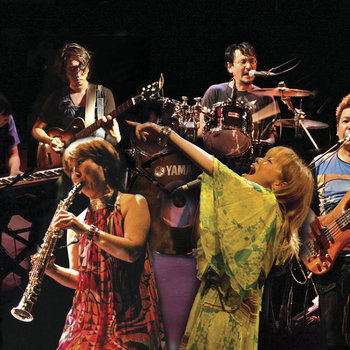 Operatic vocals, overblown saxophone, through-composed compositions, wild-yet-controlled improvisation, stark dynamic contrasts, hardcore energy, unadulterated mania—if that's what you're looking for, then Koenji Hyakkei is the band for you. Tatsuya Yoshida's post-Ruins, large ensemble project takes his well-honed musical vision and reimagines it with a five-piece band. The music is complex, structured, and tight—and obviously well-rehearsed—but also leaves room for the musicians to stretch out and shine. Yoshida's status is legendary—his list of collaborators includes people like John Zorn, Derek Baily, Bill Laswell, and many others—and he's attracted top talent for Koenji Hyakkei as well. The band boast superior chops and make Yoshida's intricate arrangements seem effortless.
.
00:10 / 00:58
Singer/composer Haco's trippy, ambient textures permeate her April release, SUIQOO, a collection of remixes from her last album, Qoosui. "I wanted to take a super ethereal approach with the voice, which is pretty much layered," she told ATTN:Magazine in an interview last year. "As if a singer is there, yet see-through within the large landscape, like mist." In reviews, her music is referred to as dreamy, hypnotic, lilting, and subtle, which basically sums it up. Unlike the hard edges, dissonance, and abrasiveness of the other music listed here, Haco lets you peek into her world and seduces you with her tenderness and simplicity.