SCENE REPORT
The Experimental Edge of the "New Weird South"
By Charlie Zaillian · November 12, 2020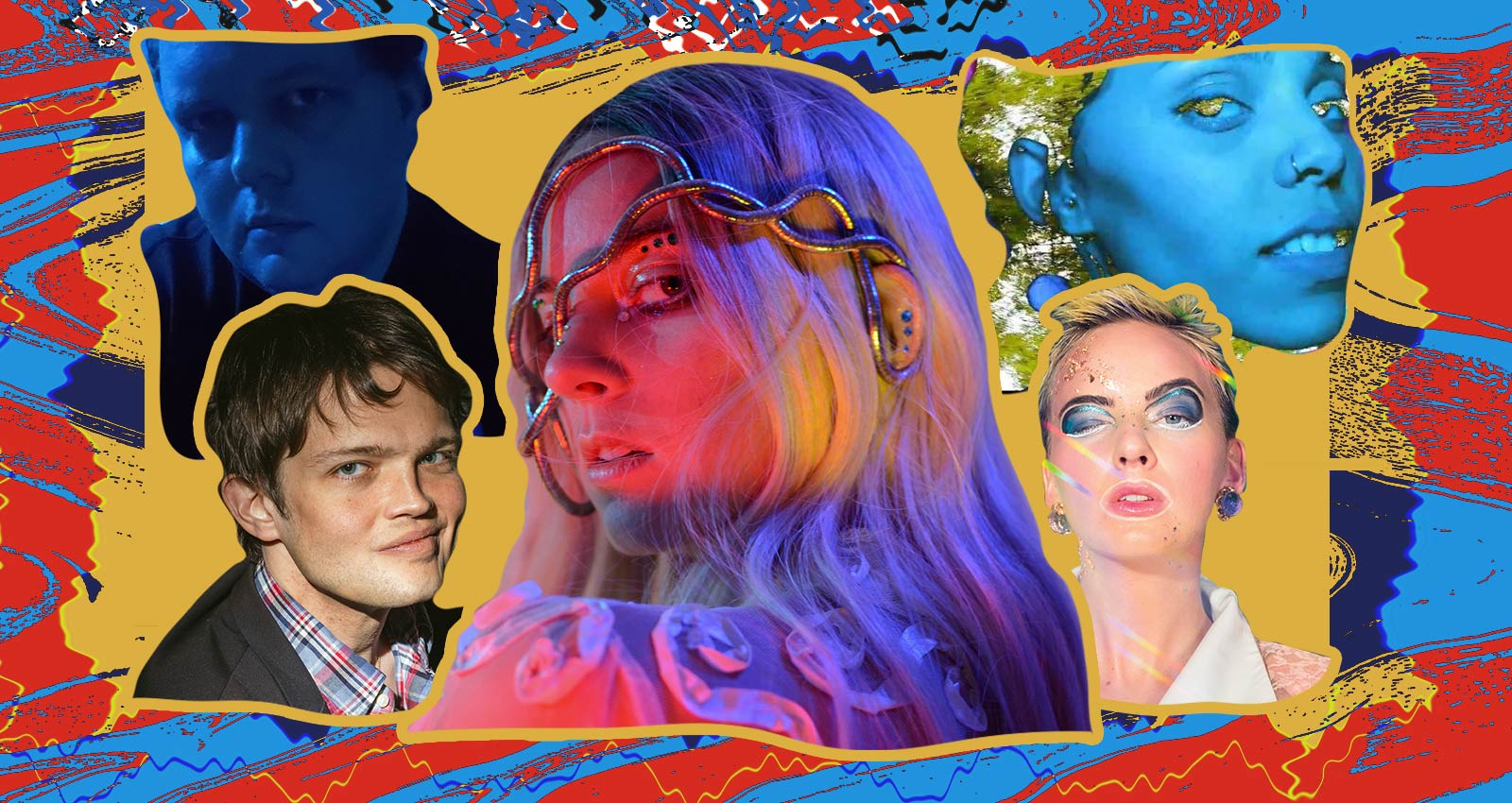 "I'd daydreamed about starting an experimental electronic festival for a while," says Memphis-based modular synthesizer aficionado Robert Traxler. Starting in the late '90s, Traxler had been an active member of the Bluff City indie rock scene; but a pair of events in early 2016—a trip to Knoxville's Big Ears Festival, and a successful booking of a Bernie Sanders benefit show—spurred him to think more seriously about platforming the newer, harder-to-define sounds that were beginning to surface across his hometown.
So Traxler put out an open call for artists, secured a date at Crosstown Arts—a disused Sears-catalog warehouse-turned-art gallery—and dubbed the ensuing event "Memphis Concrète." The inaugural edition of the festival "felt like a reunion of people who had never met," remembers Kim Rueger, whose Belly Full of Stars project made its live debut that weekend. Beginning with that first installment in 2017, every edition of Memphis Concrète has championed progressive sound and progressive thought in an area of the country not always recognized for either. And while the headliners have included everyone from relative newcomers like Moor Mother to seasoned genre-defiers like Matmos and Wolf Eyes, the undercard has consisted mostly of acts from Memphis, North Mississippi, and elsewhere in Tennessee. For Memphis musician Natalie Hoffmann, whose band Optic Sink has played each of the festival's last two years, "the openness drew me in. In rock and punk, you really don't see that as much. It's refreshing."
It's appropriate that Big Ears was one of the inspirations for Memphis Concrète. That festival—the passion project of Bonnaroo founder and Knoxville native Ashley Capps—has brought world-class experimenters and improvisers to the edge of Appalachia every year since 2009. In 2019 alone, you could've seen This Heat, Béla Fleck, and Nils Frahm—all on the same night. Festivals like Big Ears and Memphis Concrète, along with adventurous bookers like Chris Davis of FMRL, labels like Knoxville tape heads Park 70, and happenings like Electric Arcadia's modular-synth on-the-spots in Sewanee, Tennessee, are collectively helping to define and showcase a new, weird South. Trending toward experimental electronic music—but without being rigid about instrumentation nor dismissive of pop sensibilities—it's a community unified less by a specific sound than its underdog mentality: small, but tight-knit; cross-generational and self-reliant. That spirit of persistence has helped artists endure in spite of this year's manifold challenges. Some of them have cautiously begun to ease back into live performance, like Hoffman and collaborator Ben Bauermeister, who recently played an open-air, rooftop Optic Sink set at their neighborhood haunt The Lamplighter.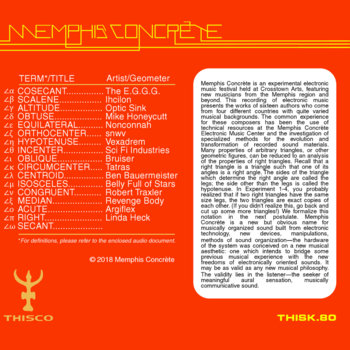 .
00:10 / 00:58
Merch for this release:
Compact Disc (CD)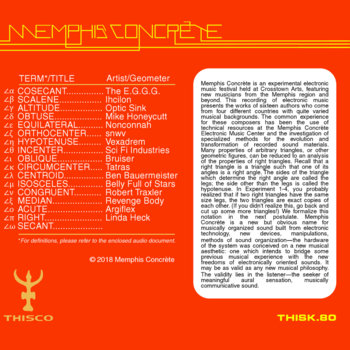 Others are content to keep waiting it out from home. Jacques Granger, a Memphis artist who makes ambient dronescapes as Revenge Body, sees "a lot of people collaborating, sending tracks back-and-forth either as collaborations or remixes." Rueger is fond of the livestream format, calling it "an echo of the vibe" of shows at shoebox-sized spaces like Lamplighter. In May, Rueger joined Diatom Deli, Eve Maret, and other electronic experimentalists for 12-Hour LiveDream, an all-day stream where participants took turns sharing works-in-progress from quarantine.
Says Maret: "There are countless real, true artists in this area, and some of them leave because they think 'There's nothing for me here, it's the South.' People overlook our experimental scene so often. But we've got a little bit of everything here. It's unexpected, but that makes it all the more necessary."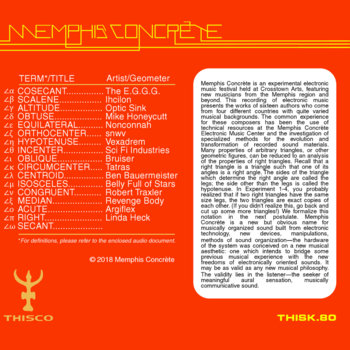 .
00:10 / 00:58
Merch for this release:
Compact Disc (CD)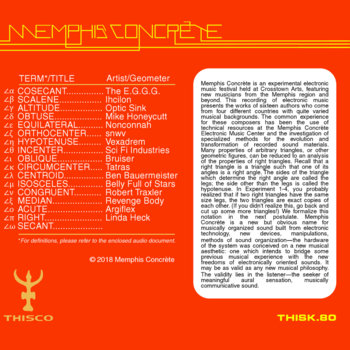 Eclecticism reigns on this sampler compiled by Memphis Concrète founder Robert Traxler for the festival's second installment in 2018. Tribal percussion and thumb piano gives Ben Bauermeister's propulsive "Centroid" a gamelan-meets-post-rock feel. "Acute," from Mississippi's Argiflex, works up to a melodic cyberpunk frenzy and Linda Heck's "Right" weaves together nature sounds and gently trippy incantations. The 17-track comp also contains the recorded debuts of Bruiser—a Mississippi drone artist who started creating music at Traxler's urging in order to play the fest—and Optic Sink, whose minimal, hypnotic "Altitude" sounds beamed in from some lost '80s synth-punk compilation.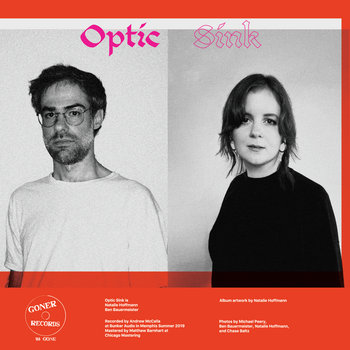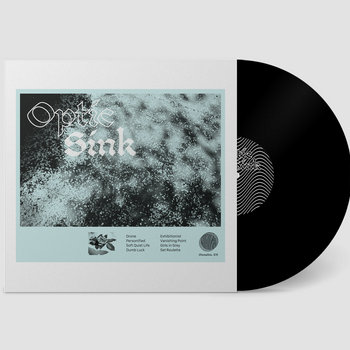 .
00:10 / 00:58
Merch for this release:
Vinyl LP, Compact Disc (CD)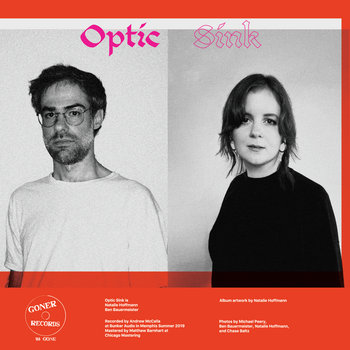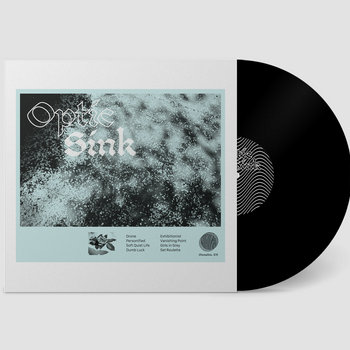 While the eponymous Goner Records debut from Memphis' Optic Sink is easily recognizable as the work of Nots frontwoman Natalie Hoffmann, it's far more subdued and curious than the brutalist weird-punk greats' heat-warped riffing and visceral, shout-along choruses. A graphic designer by trade, Hoffmann has been chipping away at Optic Sink since 2016. Last year, when she was awarded an artist residency at Crosstown Arts that included 24/7 studio access, Hoffmann brought local modular-synth guru Bauermeister into the fold, and the record fell into place—just under the wire, pre-COVID. "I live in an apartment in Memphis—it's not like I can just blast synthesizers," she says. "I feel super lucky that I got it together at the time that I did."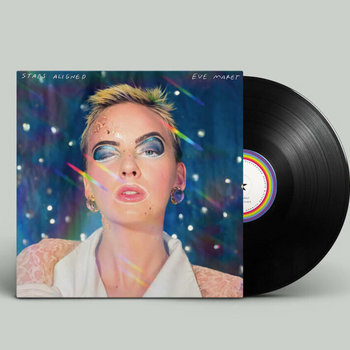 .
00:10 / 00:58
Merch for this release:
Vinyl LP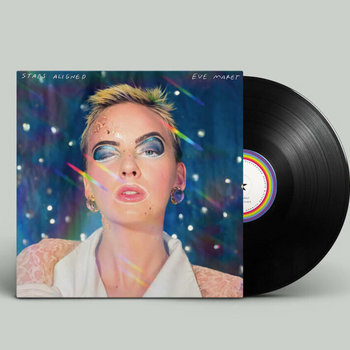 In late 2018, Eve Maret left Nashville for Oakland to earn her MFA in Electronic Music from Mills College. But she found it underwhelming and slightly elitist compared to the come-as-you-are avant-electro think-tank she and friends like Dream Chambers' Jess Chambers had cultivated back home (whose scene is documented in this article by Jordan Reyes). So Maret returned—and made Stars Aligned. The nine-song set ricochets from astral disco ("Synthesizer Hearts") to Kraftwerk-inspired pop ("Do My Thing") and cinematic epics ("Impressions") with gleeful abandon. With assists from locally-renowned players including ace saxophonist JayVe Montgomery and pedal-steel pro Luke Schneider, it's a love letter to the freak scene that nurtured Maret—but with the potential to be much more than an underground hit.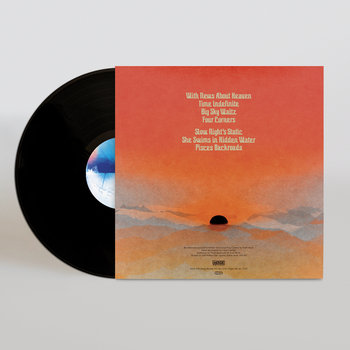 .
00:10 / 00:58
Merch for this release:
Vinyl LP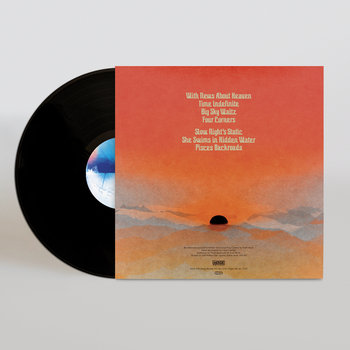 William Tyler caught the "out" music bug as a teenager in the late '90s while tuning into prolific Nashville show booker Chris Davis' after-hours program on Vanderbilt college radio. ("He'd play Lee Hazlewood and some insane Japanese noise thing back-to-back," Tyler recalls.) And while American Primitive solo guitar remains the bedrock of Tyler's evocative instrumentals, the mini-album New Vanitas sees him beginning to explore synthesizers as more than just texture. "The next thing I do is going to be way more in that direction," Tyler says. "I'm trying to find out a way to incorporate it in a way that feels Southern, for lack of a better term."
Diatom Deli
TQM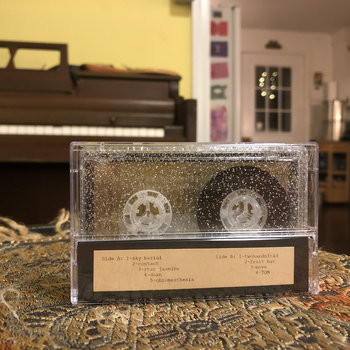 .
00:10 / 00:58
Merch for this release:
Cassette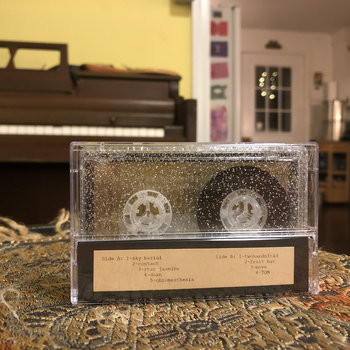 Deli Paloma-Sisk's setup in Diatom Deli may involve a portable synthesizer, sampler, and looper, but the Nashville songsmith's kaleidoscopic soundscapes are anchored by painterly classical guitar, which has afforded her a rare freedom of movement within Music City's micro-scenes. "I've opened for country, pop, psych, and soul acts and somehow never felt out of place," says Paloma-Sisk. Ten years have yielded just two Diatom Deli albums and one EP—"my music has no concept of time," she says fretfully—but a new release is due in 2021.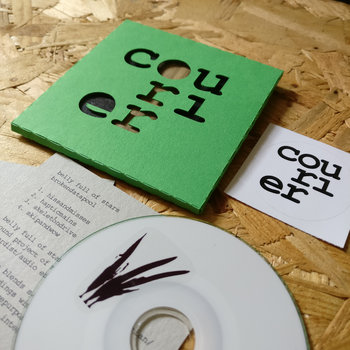 .
00:10 / 00:58
Merch for this release:
Compact Disc (CD)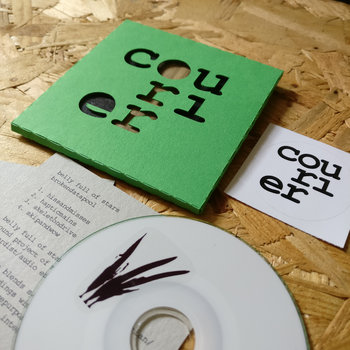 When Belly Full of Stars' Kim Rueger learned about musique concrète in class at Middle Tennessee State University, "a lightbulb went off," she remembers. That was in the '90s, but field recordings remain, "a huge and heavy influence" on the Nashville-residing musician. A fan of combining high-end modular equipment and cheap-to-free pedals and apps, Rueger also has a classical background she keeps close at hand. Released on three-inch CD by UK label Courier Sound, her 2019 EP brokendatapool is a beguiling, riveting 20 minutes of arrhythmic glitch and hiss pressing up against tranquil ambient textures.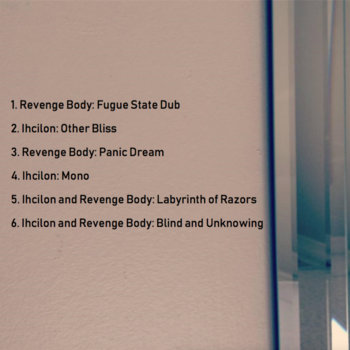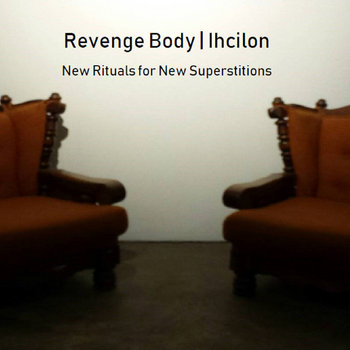 .
00:10 / 00:58
Merch for this release:
Compact Disc (CD)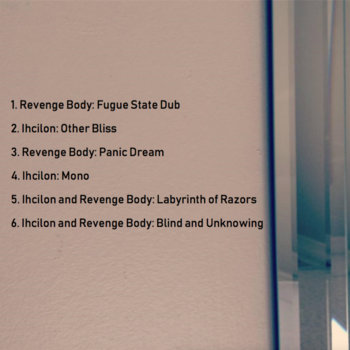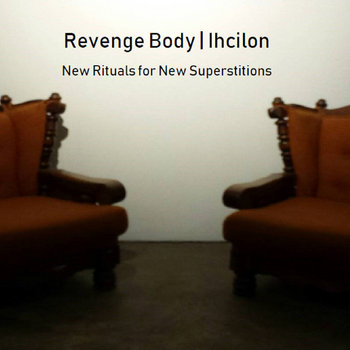 Memphis noiseniks Jacques Granger (Revenge Body) and Paul Maceri (Ihcilon) "intended to create an unsettling atmosphere" on this joint 2018 release, Granger says. Mission accomplished. On "Labyrinth of Razors," one of two collaborative tracks, a steady industrial whirr is broken up only by gnashing knives and intermittent screeches. Also aptly titled is Revenge Body's "Panic Dream"; with its unsettling static hum and voices too distant to discern, it conjures the moment in the slasher movie where the character onscreen realizes they're not alone and their friends can't hear them—and draws that feeling out over an agonizing 13 minutes.
Tatras/Oostanaula
Split
Merch for this release:
Cassette
Knoxvillians Cain Blanchard (alias Tatras) and Ryan Collins (Oostanaula) debuted their label Park 70 in 2018 with this split tape. The monikers of both projects honor natural marvels: Tatras is an Eastern European mountain range, and Oostanaula is a river in Cherokee country in North Georgia. For this split, each artist contributed a long-form piece. Blanchard's, split in two movements, wields cymbals as a textural tool alongside a synthesizer figure that emerges, recedes, warps, and repeats. Collins', a self-contained 14 minutes, sets an eerie nocturnal scene with buzzing synths, mysterious chants, and bluntly-strummed acoustic guitar. Park 70 has gone on to issue 18 more short-run cassettes from abstract electro-acoustic artists, made with a clean, considered aesthetic akin to 4AD or Constellation Records. "I'm sure if you came to Knoxville and started mentioning Park 70, you'd get a lot of blank stares," says Blanchard. "But we've done well."
.
00:10 / 00:58
Linda Heck came of age in the '80s, attending shows at the Memphis punk dive The Antenna Club and getting to know Alex Chilton personally. She found a new calling in the '10s as a laptop experimentalist, mentor to younger artists like Maret and Paloma-Sisk, and occasional house-show host at Electric Arcadia in Sewanee. "Having shows here in the bosom of the confederacy is healing, in a way," she explains. Memphis music is deconstructed and reimagined in similarly subversive fashion on Heck's 2017 album Experimental Connections in The Memphis. Recorded surreptitiously over several trips back to her hometown, it features drumming from Nots' Charlotte Watson and synths courtesy of Optic Sink's Bauermeister. It also boasts a co-write with Memphis punk legend Greg Cartwright—"Poor Little Stray," which also features a Three Six Mafia sample—and a Big Star cover ("Kanga Roo"). Heck's emotive, intense vibrato provides the connective thread. "What is experimental music?" Heck muses, then answers herself: "Unknown outcomes."