SCENE REPORT
Meet The Labels Changing the Sound of Electronic Music in Thailand
By Carl Dixon · January 13, 2021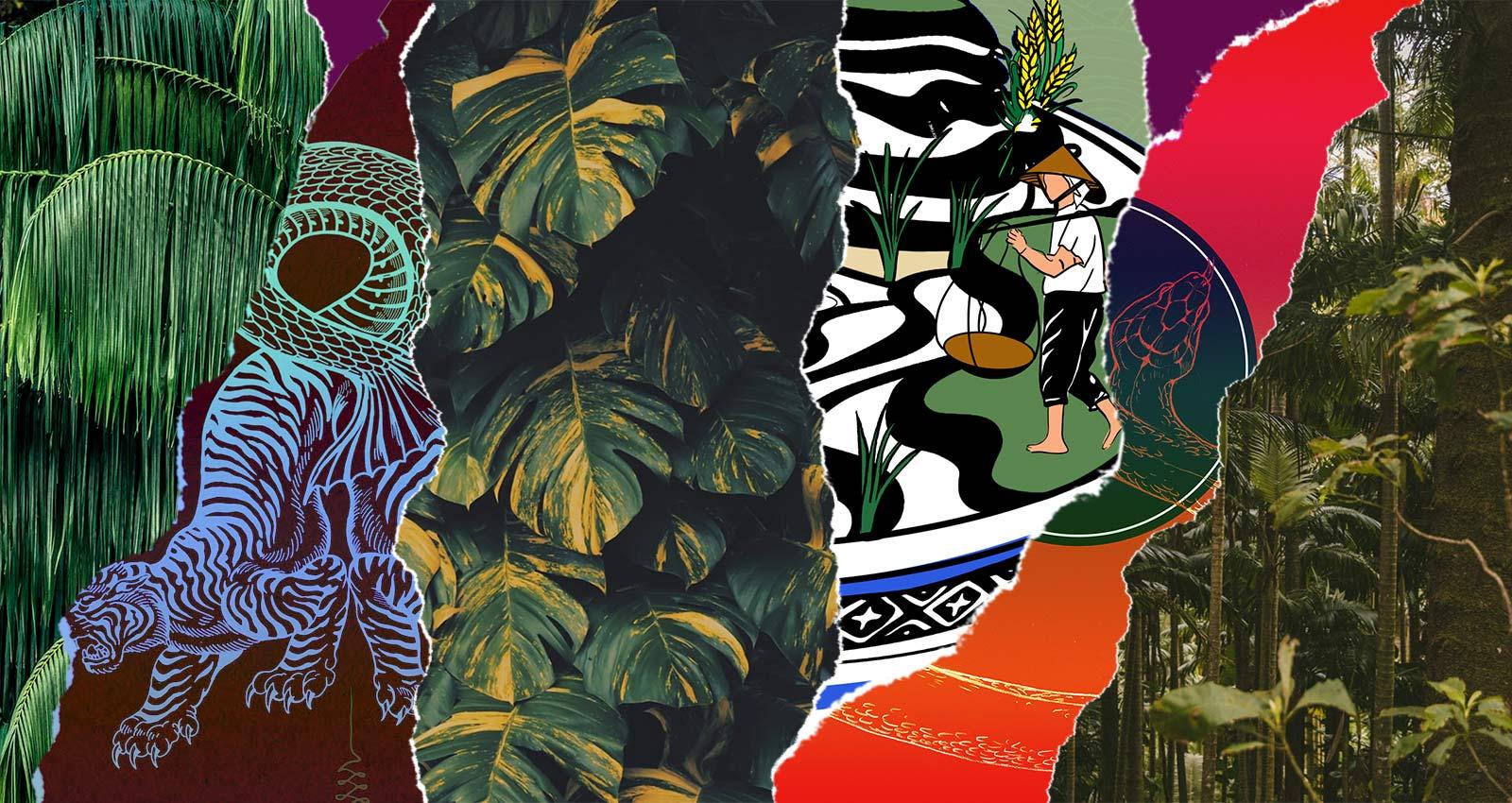 Though a swift shutdown from late March through the end of July protected the country from a massive viral outbreak, COVID-19 nevertheless hit Thailand's tourist-reliant economy hard. According to estimates, tourism accounts for up to 20% of the country's GDP, and though many clubs and live music venues re-opened in August, the absence of international talent has forced them to re-think their daily operations.
"In some ways we're in a lucky position," says Jay Sriyuksiri, the co-founder of More Rice Records, who releases music as Sarayu. "Friends from abroad are struggling. One friend who just had his first gig since COVID messaged me and asked, 'What works on a dancefloor now? It's been so long.' A lot of the big clubs are moving towards more mainstream music, so we're struggling to find places to put on parties."
Merch for this release:
Compact Disc (CD)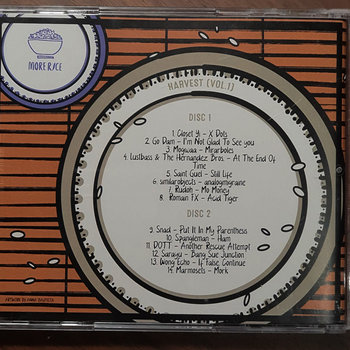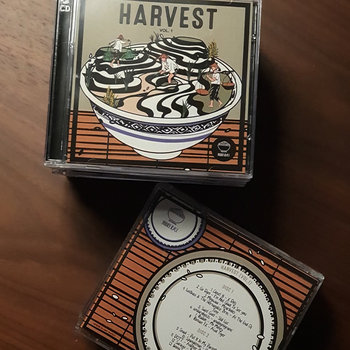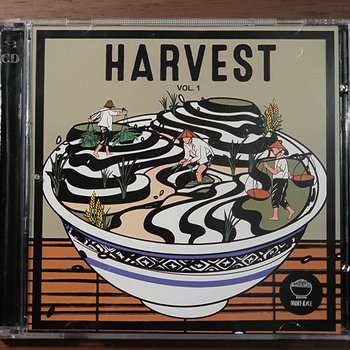 In recent years, Thailand has made great strides in establishing itself as a global dance destination. For some outsiders looking in, the country may be synonymous with the hedonistic Full Moon Parties and EDM festivals. But the reality is something far more diverse. Innovative promoters have been ditching big clubs in favor of smaller, more intimate venues, while festivals like Wonderfruit and Karma Klique have successfully integrated experimental music as part of a holistic celebration of food, culture, and wellness.
"Bangkok has changed," says Sunju Hargun, co-founder of Siamese Twins Records and a mainstay of the capital's clubbing scene. "The days of walking out of a club at 6am are done, due to government restrictions. It might be that my tastes have changed and I'm more selective, but I think we're at a new peak now, with small places like 12×12 and Studio Lam building a reputation for supporting good local music."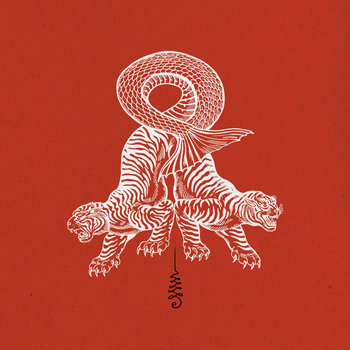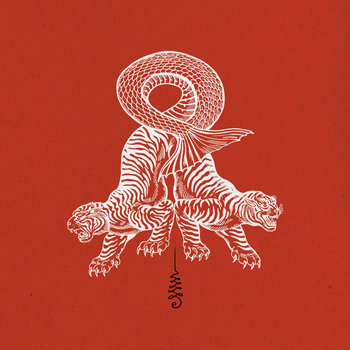 Merch for this release:
Cassette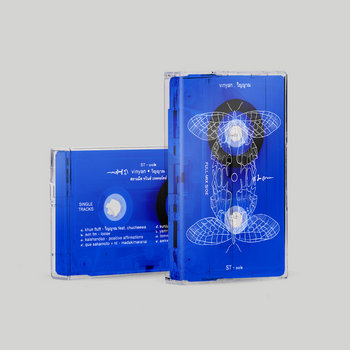 During this time of adversity, adventurous record labels are springing up to redefine the region's sonic palette and help Asian artists reach wider audiences. Labels like Siamese Twins and More Rice are releasing music that's as unique as it is challenging—and the world is starting to catch on. Whether turning inward to take club music in spiritually-informed ambient directions, embracing distinctly Asian sounds and values in their music, or making political statements through their craft, these labels are setting the tone for an exciting future.
For the founders of Siamese Twins Records, lockdown had an upside. Taychin Dunnvatanachit, Sunju Hargun, and Johan Vandebeek, who run the upstart label with Yoshi Nori from Taipei-based imprint 禁 JIN, are also three of the key figures behind Karma Klique, a Bangkok collective whose parties combine independent electronic sounds, charitable causes, and out-of-the-box locations. With their parties temporarily put on hold, they found free time for a pet project they'd been discussing for years: a record label devoted to authentic, tribally-rooted sounds from Asian artists. In September, they dropped their debut release, the sumptuously packaged Cobra कोबरा EP from Mogambo. The duo consists of Sunju and another experienced Thailand-based producer, Jerome Doudet, who records abstract, sample-driven music as Yantra Mandir and Dude of Stratosphear on his own Sphearic Records.
Merch for this release:
Vinyl LP
Having bonded over a shared love of acid electronica, Bollywood movies, and gong healing, Hargun and Doudet have honed a sound that exists somewhere between '90s Goa trance and morning-after ambience. "I'm born in Thailand, but am half-Indian, and Jerome's spent a lot of time in India," Sunju says. "We both come from such different cultures, but both really love Indian culture, art, and food. We would talk about it every time we met. We decided to take the risk."
Risk-taking is very much part of the label's DNA. In Thailand, where pressing plants are scarce, even the decision to release music on vinyl presents a major hurdle. But so far, the risk is paying off. The label's first three releases, including a cassette compilation and a 10" remix single, quickly sold out. "I had these fears of 100 records stuck sitting at home, but the response has blown us away," Hargun says. "We've had a lot of sales from people in Australia, Europe, Japan. Music travels."
Merch for this release:
Cassette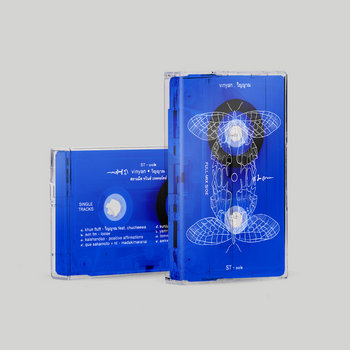 Taking its name from Thailand's Chang and Eng Bunker, the first medically documented case of conjoined twins, the label explores a nexus between electronic and ethnographic sounds. This Fourth World sensibility is captured on the compilation Vinyan VA, which collects like-minded artists from Thailand, Japan, Vietnam, and China, mostly via connections forged at Karma events. Meaning "soul" in Thai, Vinyan promises a "warm and organic palette of sound textures from the east." Whether it's Que Sakamoto's hypnotic house or Tommy Hanson's modular meditations, the eight tracks traverse the kinetic and the blissful, the propulsive and the beat-less.
"With many artists here in Thailand, you find they take a lot of inspiration from the U.S. or UK," Vandebeek says, "and that's totally fine. But our idea is to go for sounds that are more rooted here." Taychin, Sunju, and Vendebeek hope that the label can act as a connecting force between other forms of Asian art and culture. Taychin's design, with its subversion of traditional motifs and curious easter eggs, feeds into this crate-digger's approach. Then there's the intro from Vinyan, Khun Fluff's "วิญญาณ," on which local singer Chucheewa recites an obscure Thai poem about reincarnation over an otherworldly soundscape of synths, chimes, and temple bells. The track has wormed its way onto mixes on platforms such as NTS Radio and Rinse FM, and the label has provided an English translation of the poem on its Bandcamp page.
"We're a small label from Thailand and I think few would expect this kind of music to come out of here," Hargun says. "But when you think about it, Thailand has had a history of psychedelic music for such a long time. Alongside Goa, Koh Phangan played an important role in the development of electronic music in the '80s and '90s. Our plan is to stay weird and to keep people guessing, ourselves included."
Launched in 2016, More Rice began as a vinyl-only imprint dedicated to underground electronic sounds from across Asia. After three 12" EPs in three years by artists from the Philippines, Thailand, and South Korea, they released Harvest Vol. 1, an ambitious compilation connecting the dots along the silk road clubbing circuit, a 14-track journey stretching from Karachi to Hong Kong.
Merch for this release:
Compact Disc (CD)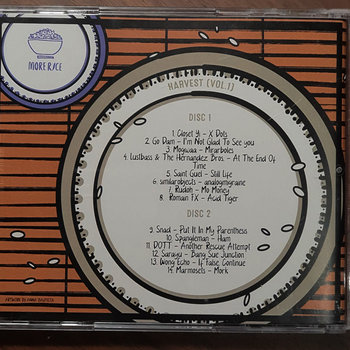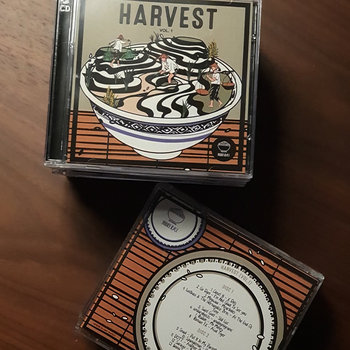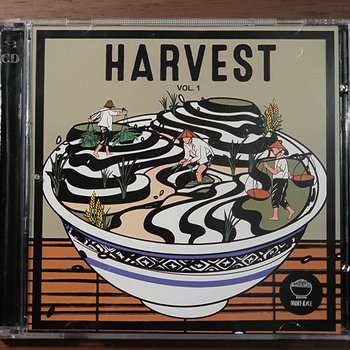 "First and foremost, these artists are our friends," says Jay Sriyuksiri, aka Sarayu, one of the label's founders. "They're friends we've connected with through music. We started work on it in April/May, and released it in September. It was a case of just being bored and calling each other up and saying, 'Let's do something.'"
Covering a wide expanse of electronic sound, most tracks on the compilation take their time to properly unfurl. Sometimes, the label's Asian identity feeds heavily into the music: consider highlight "At The End of Time," a collaboration between percussion duo The Hernandez Brothers and producer Lustbass, of the Philippines, an ecstatic compromise between beat-driven club sounds and meditative gamelan music.
Harvest Vol. 1 features spirited contributions from Sarayu and DOTT, aka Pakarapol "Top" Anantakritayathorn, who co-founded More Rice with Mikhail Schemm, also based in the Philippines. Another Thai innovator who appears on the compilation is Wong Echo, whose album Purity, released via his own Forever 24 Records, is an enjoyable slab of punchy house and deeper ambient sounds. Fellow Bangkok resident Marmosets, whose ambient-techno opus "Mork" closes the comp, has also released politically-charged music decrying the lack of freedom in the local club scene.
Merch for this release:
Vinyl
Part of the impetus for starting More Rice was a desire to connect Asian producers with potential international remixers, but there's plenty of local flavor to set More Rice's music apart from its international counterparts. Take DOTT's Mah Noi (meaning "little dog" in Thai), a deep and driven EP which comes sprinkled with retro Thai vocal samples and exotic melodies hidden in the mix. The label's Asian roots manifest themselves in other, equally playful ways: "More Rice" comes from "khao perm," a phrase chosen for its ubiquity at dining tables across Thailand. (Early merch aped Red Bull's logo by replacing the butting bulls with two bowls of rice.)
"I think now it's about localization, not globalization," Jay says. "As we're from Asia, we're able to stand out from labels in Europe. Branding-wise, it's important to have artwork that's fun. If you're too serious, you suck out the enjoyment."
The label's next step is a new Bangkok headquarters, which combines a record store, recording studio, and bar, and is set to open early this year. "We're working hard on curating a unique selection, because finding electronic music in Thailand is just impossible," Jay says. "There are a few shops with little selections, but it's mostly in a tiny corner where you have to brush off all the dust."
Top has an additional incentive to open the store: "When I'm DJing, people just meet me at the club and we don't have much conversation, just on the surface level," he says. "With the record shop, we'll be able to come together and talk, share records, and share experiences."