SCENE REPORT
Benelux Fury: An Introduction to Dutch Black Metal
By Colin Williams · Illustration by Max Loffler · January 06, 2022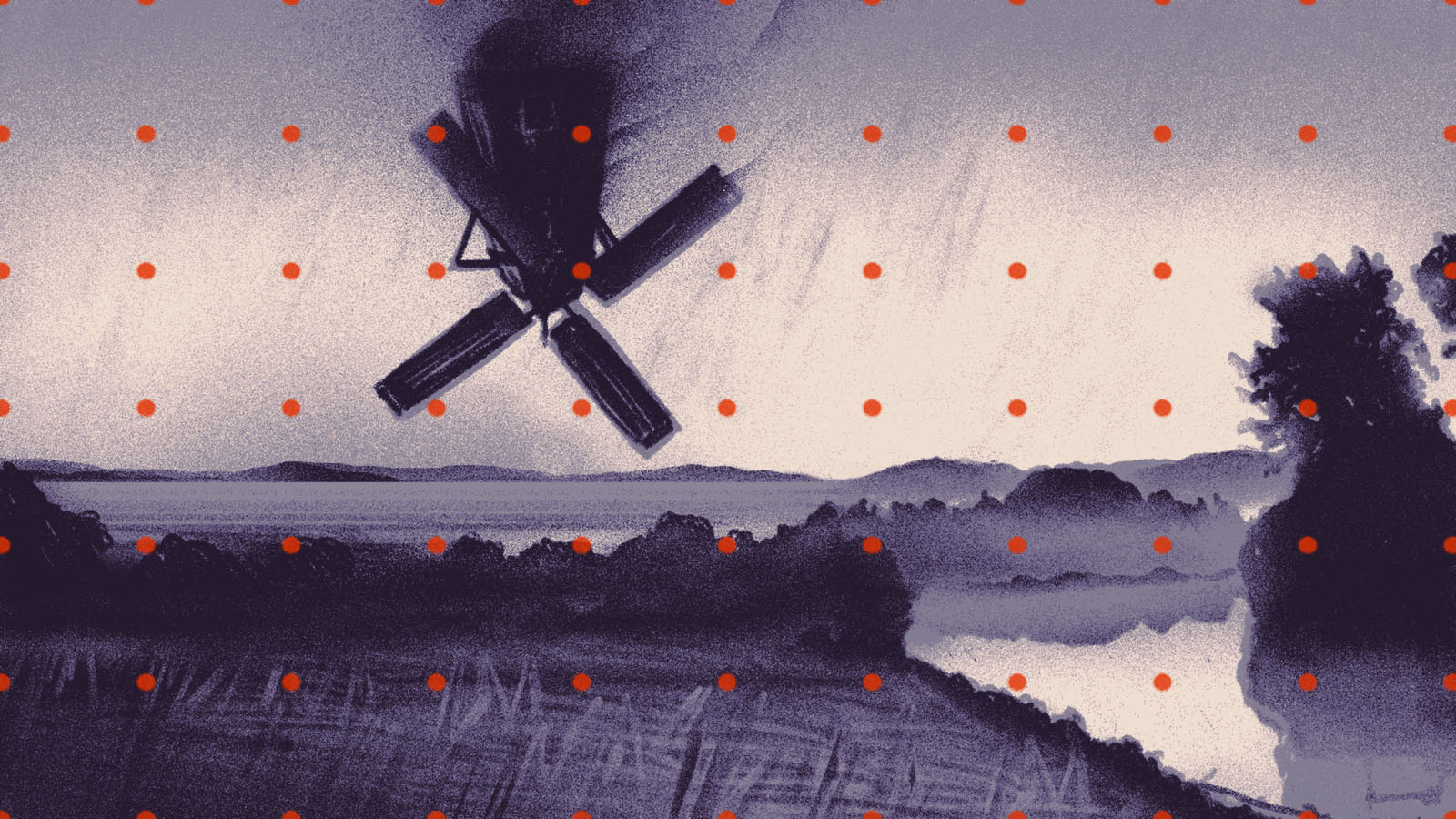 The Low Countries have a long tradition of quality craftsmanship and artistic insight. Dutch creators from Rembrandt to Tiësto have shaped global culture in the realms of art, music, and commerce. Though smaller than West Virginia, the Netherlands punches far above its weight in fields ranging from agriculture to international trade to…black metal?
It's true. In the past five years, musicians in the Netherlands have given the genre an infusion of daring new ideas. Bands like Fluisteraars are finding a third way between second wave worship and shoegaze-derived atmospherics. No two bands are approaching things quite the same way. Much like the way the diminutive country retains its distinct regional identities, dialects, and cuisines of choice, Dutch extreme musicians are pursuing their own paths as they upcycle black metal's core components in service of their own visions. Many also work outside of the Netherlands's largest cities of Amsterdam and Rotterdam.
These bands are united in three main ways: prominent use of their native Dutch language; a willingness to experiment with composition and instrumentation; and eschewal of a trve kvlt evil image. While black metal bands elsewhere are turning similarly back to their native tongues, artists in the Netherlands go far beyond shrieking in Dutch over a standard black metal song. Folk melodies mix with modern art. Punk interweaves with blastbeat-powered rage. Many of these bands, often performing in anonymity, derive their spiritual elements not from Satan, but from European history, music theory, and even the Dutch countryside itself.
Without further ado, let's take a virtual trip along the canals and through the forests of the Netherlands to the places where black metal thrives. Behold the Netherlands, a hotbed for exemplary black metal.
---
Utrecht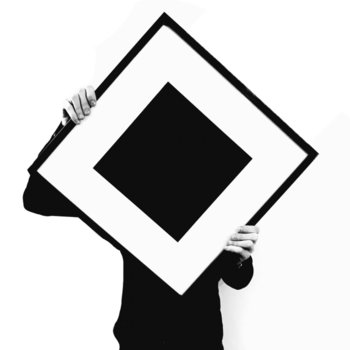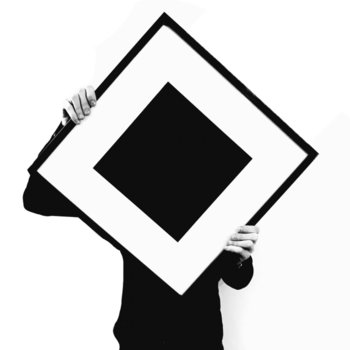 Utrecht lies in the heart of Holland, roughly equidistant from Rotterdam and Amsterdam. This historic university town boasts a thriving black metal scene. Although a growing number of bands call Utrecht home, few have marshalled the avant-gardism of Dutch artists like Mondrian and van Doesburg in their music like Grey Aura have on Zwart vierkant.
Their previous record, Waerachtighe beschryvinghe van drie seylagien, ter wereld noyt soo vreemt ghehoord, was an immersive experience in a completely different way, tangling listeners in the creaking ropes and icy gusts of an arctic explorer's vessel, but Zwart vierkant is a modernist, black metal nightmare of deft compositions, harrowing vocals, and delightful moments of accordion, field sounds, and skronky guitar.
"We've always been interested in making our music as immersive and intense as possible," says Grey Aura frontman Ruben Wijlacker. "Working across a variety of art forms and styles gave us the opportunity to give our music its own 'world,' so to speak." Zwart vierkant's content is derived from Wijlacker's novel De protodood in zwarte haren. The album and novel deal with fictional 20th century painter Pieter van der Laan and his spiraling obsession with modern art and its pursuit of abstracted, geometric ideals. "Modernist painters like Malevich, Mondrian, and Van Doesburg tried finding a spiritual reality beyond the physical world," Wijlacker notes. "This, as well as their fanatic dedication and radical approach, gave their work an almost religious dimension. I feel that we have a similar mindset."
The music within is a topsy-turvy ride through the early 20th century mind. Wijlacker's flanged howls vibrate within a structure of frenetic guitar, horns, and café ambience. Songs like "El Greco in Toledo" mirror Van der Laan's decaying mind, their decadent, manic energy plumbing the depths of insanity while exploring moments of dialogue and dwelling among spare acoustic arrangements. Zwart vierkant is a truly literary metal album.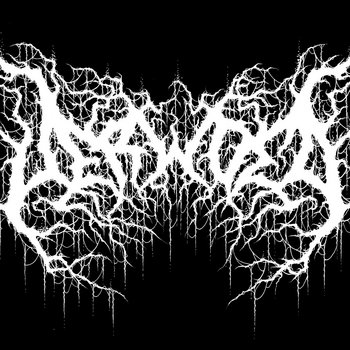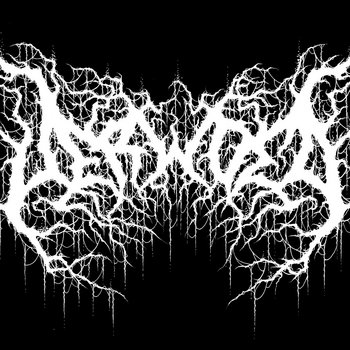 Merch for this release:
Cassette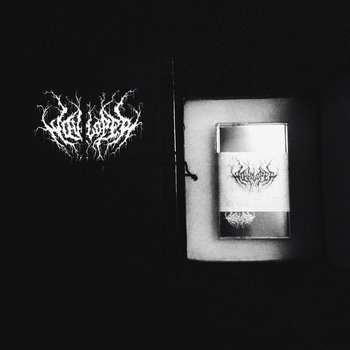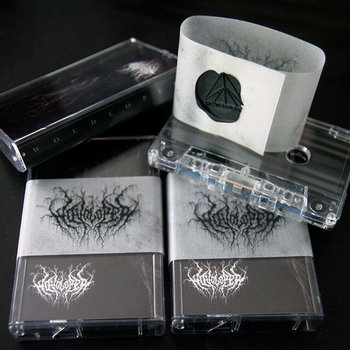 Verwoed shows off another side of Utrecht. Their methodical approach to black metal offers a much more nocturnal ambience than Grey Aura, with intricacy replaced by careful curation and crushing walls of chords. The band describes their musical output as "an ode to mankind's struggle for knowledge and truth in the mundane planes that we inhabit." Like nuggets of truth amid chaos, melodic moments pepper the chaos Verwoed's 2019 LP De Val.
Verwoed's lineup is ambiguous, but the music is unambiguously bleak and forceful. Their most recent offering is a re-release of a 2014 demo by the band, then called Woudloper. Verwoed's Woudloper EP interlaces black metal squalls with haunting melodies and mid-tempo drum passages. While Woudloper feels like a more traditional, raw black metal release than De Val, its production and chilling atmosphere make it more akin to Ash Borer than Mayhem.
Gelderland
Merch for this release:
T-Shirt/Shirt, Compact Disc (CD), Vinyl LP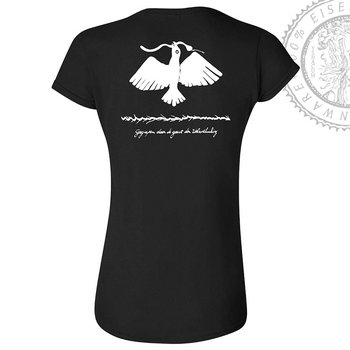 One of the most singular black metal releases of 2021 came from Gelderland, in the heart of the Netherlands. Fluisteraars (meaning "whisperers") explore fecundity and wilderness on 2020's Bloem, but their verdant black metal has reached a new apotheosis on Gegrepen Door de Geest der Zielsontluiking.
Vocalist Bob Mollema's screams are much less restrained on Gegrepen than on prior releases, reaching into whoops and ecstatic shouts, and Mink Koops's churning guitars morph into a sound more reminiscent of mycelian synthesizers. The band makes sure to specify that "NO KEYBOARDS WERE USED ON THIS RECORD!," though you could be forgiven for thinking otherwise.
"Verscheuring in de Schemering" is the album's 20-minute closer. Across its length, this opus somehow pulls off a trance breakdown and what sounds like arpeggios pulled from Koyaanisqatsi (1982). More symphony than black metal track, "Verscheuring in de Schemering" ("Shredding in the Twilight," an apt title) earns its runtime with moments of bombast, chaos, and restraint. For all the "trees 'n' shit" bands out there, Fluisteraars brings an approach that is organic and almost fungal.
Merch for this release:
2 x Vinyl LP, Compact Disc (CD)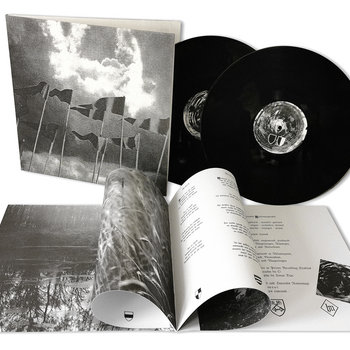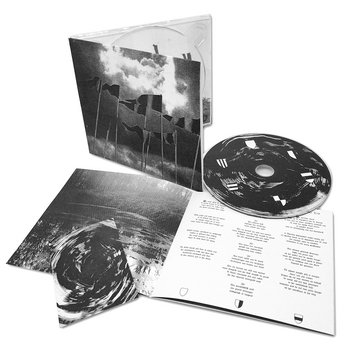 Koops also drums alongside multi-instrumentalist O in the Nijmegen black metal project Iskandr. In contrast to Fluisteraars's lush sonic palette, Iskandr is martial, fitful music. The band seeks to conjure "dark medieval atmospheres, melancholic longing and regal triumph," and on releases like 2018's Euprosopon and this year's Vergezicht, Iskandr delivers.
Vergezicht is a black metal epic, covering territory from battlefield marches to a doom-infused dirge on "Gewesten der Tijd." This record is an immersive experience that feels almost like a museum visit, its black-and-white cover art underscores an album epochal in scope. "Bloeddraad" is a suitable score for storming castles.
Overijssel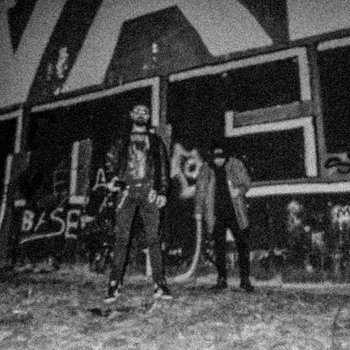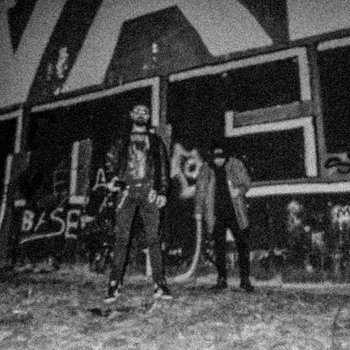 Merch for this release:
Compact Disc (CD)
The mid-sized city of Zwolle in the province Overijssel is home to small, but vital, punk and metal scenes. At the intersection of these scenes, Weerzin is creating filthy black metal with a proud DIY pedigree. "The sole purpose of Weerzin was that [vocalist and multi-instrumentalist] P. wanted to make nasty, horrible sounding music with terrible production, like the super lo-fi black stuff," says drummer J., who openly admits his "basic-to-nonexistent" experience as a percussionist.
In spite of this intent, Weerzin's 2021 EP Vitriool is far from early '90s headphone recordings. Tracks like "Vadsige Schransbak" have a deliberately decrepit finish but are nonetheless adorned with headbanging riffage and triumphant brass instrumentation. Whether or not this project continues remains to be seen. "Weerzin is something that's been written on gut feeling," J. says. This gut feeling has resulted in propulsive, aggressive black metal far smarter than its stated purpose would suggest.
Merch for this release:
Vinyl LP, Compact Disc (CD)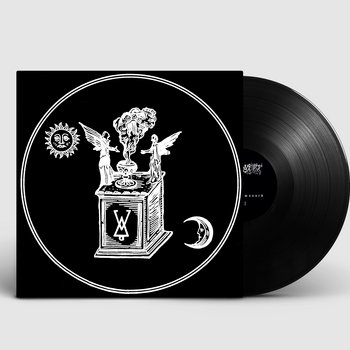 In the meantime, P. has released two monastic-sounding black metal releases as Ossaert. On Pelgrimsoord (Place of Pilgrimage), P. growls, chants, sings, and shrieks an illuminated manuscript of dynamic, ritualistic black metal. Pelgrimsoord benefits both from soaring clean vocals and low-fi production that enhance the album's medieval feel. "De Geest en de Vervoering" ("The Spirit and the Rapture") is an ecstatic opener embodying the tempest that follows.