SCENE REPORT
Beijing's Do Hits Label is Forging China's New Club Sound
By Josh Feola · March 29, 2017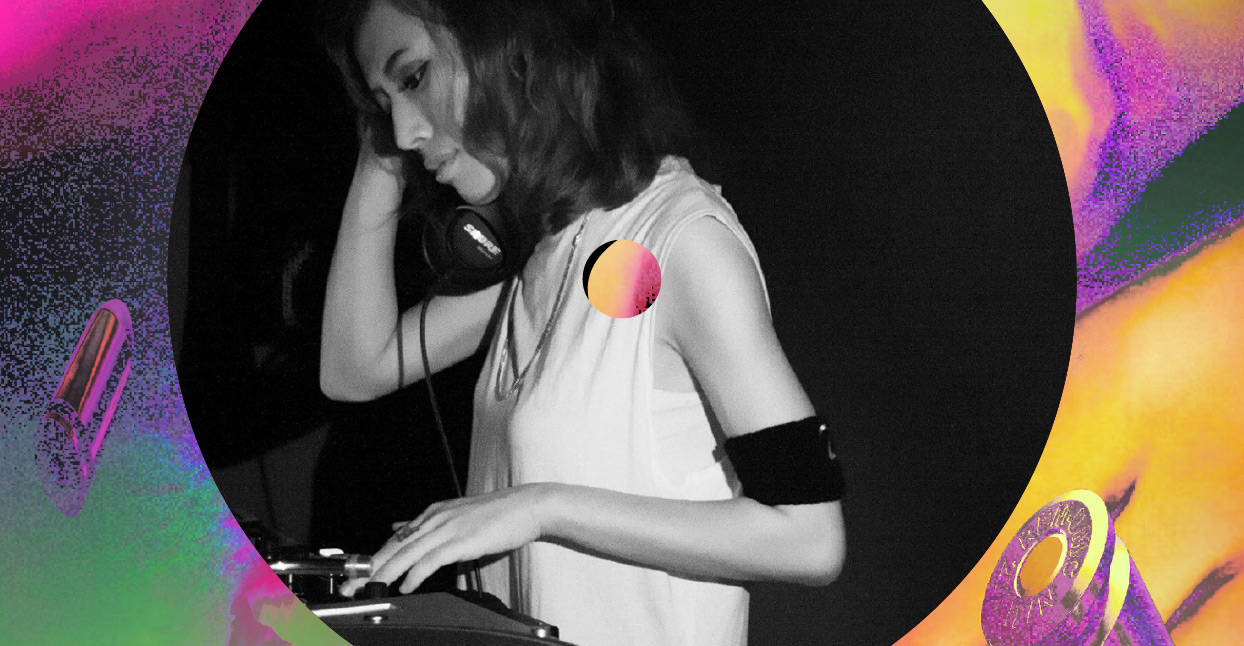 The classical strains of the two-stringed erhu set to a downtempo bass beat; chopped and screwed samples from CCTV's New Year's Gala, the most viewed television program on Earth; cut, copied and remixed versions of Chinese Spring Festival's traditional tunes and pop bangers—these  are the sounds that greet the listener on Year of the Rooster, the latest compilation released by Beijing label Do Hits. Both identifiably Chinese and musically forward-reaching, Do Hits has come to exemplify the new sound emerging from the country—and has recruited new blood for the cause.
Launched in 2011 as a DJ party at Beijing punk club School Bar, the idea for Do Hits originally came from Sulumi, one of the earliest pioneers of Beijing's electronic music underground, and the founder of the seminal Shanshui Records label. He enlisted the help of two younger producers on the Beijing scene—Howie Lee and Guzz—as well as DJ Billy Starman. The Do Hits party was born as an alternative to the city's nightlife which, at the time, was dominated by mainstream EDM, European house, and techno.
Do Hits found its sound after moving to Dada, a bar specializing in alternative dance music that opened in Beijing in August 2012. Sulumi left the crew in 2014—when he moved to Japan—but the Do Hits momentum continued to grow. Now led by Lee, Guzz, and a core cast of producers, DJs and visual artists, Do Hits graduated from a monthly party to a proper label with the June 2015 release of its Do Hits Vol. 1 compilation. Since then, the Do Hits crew have put out more than a dozen dispatches from China's rapidly growing underground producer scene, and have morphed into a major force on the Asian club map, drawing new influences into their local scene from abroad while exporting a newly-defined Chinese club sound.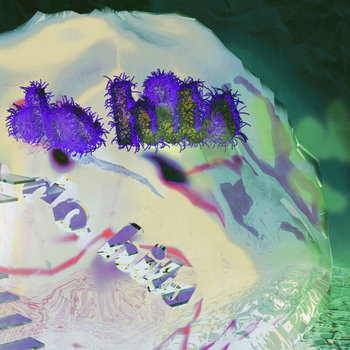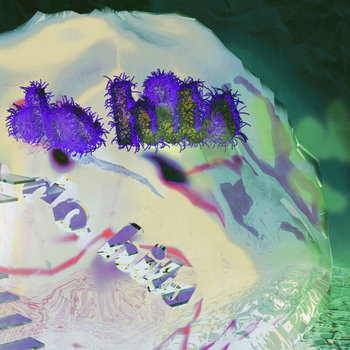 Over the years, Do Hits has grown organically, fielding submissions from around China and putting them out on a series of compilations designed to highlight new forces in the country's electronic music scene. "The first year [as a label] went off really well," says Howie Lee. "Our Vol. 2 and Vol. 3 [compilations] got a lot of good feedback. The years before we started releasing music, we were just doing parties. After launching the label, the main output started shifting online. I think the online/offline format works really well, people started really responding to the music we released."
In 2014, producer Jason Hou attended a workshop led by Lee. A native of Beijing, Hou studied recording arts in Canada, staying there for seven years. For a while, he ran a studio in Vancouver, where he produced bands and singer-songwriters while creating his own music for films and commercials. Before returning to Beijing, he researched its electronic music scene, and came across Lee's work on Youku, the Chinese equivalent of YouTube. He met the Do Hits crew at Lee's production workshop and quickly became a partner, becoming the label's mastering engineer from Do Hits Vol. 3 on. He's emerged as one of Do Hits' most prolific and crucial elements, submitting some of the label's most compelling works to date.
Hou is a classically-trained pianist who also plays bass, drums, and guqin, a seven-stringed zither. His first release for Do Hits was the July 2016 Origin EP, which blends ancient, futuristic, international, and local sounds while still reflecting the label's distinct aesthetic. Origin mixes fragments of kung-fu films with samples of various Chinese ethnic minority instruments, blending these with traditional African and Latin rhythms, and more contemporary styles like UK Bass. Hou's pristine studio sound can be heard throughout the Do Hits catalog, much of which similarly features traditional Chinese instruments and samples from popular Chinese folk and pop, film and television.
Still, Hou says, these elements don't come from a deeply embedded sense of history. "The 'traditional Chinese sounds' to me are actually very exotic and contemporary, since I grew up listening to classical music, and spent a number of years learning to produce in Western musical styles," he says. Rather, his sound reflects a specific moment in the history of Chinese—and global—culture, when national and cultural boundaries are  melted by the blistering pace of technological development and networked singularity.
This future-shock sensibility is most evident on "Peking 2045," the standout track from Hou's recent LP, Sheng. Hou says the track title refers to futurist Raymond Kurzweil's belief that humans could become immortal via technological singularity by 2045. "Mixing Chinese sounds with different forms of modern music is like constructing a cyberpunk world with music," Hou asserts. "We're eager to explore our past and inherit our culture, yet new technology keeps shaping our lives rapidly. We're witnessing the start of the cyberpunk world, and you can feel it, especially in China. I want my music to reflect the world I live in."
Other elements of the Do Hits sound are more firmly rooted in tradition. Label co-founder Guzz, who was born in the tropical, far-southern island province of Hainan, says his recent album, An Elephant in the Jungle, was inspired by the traditional bamboo-pole dance performances of the Li (黎) ethnic group that he saw growing up. "I've gone to Yunnan, Guangxi, Thailand, Malaysia, and Cambodia, and seen this dance in all of those places. [Later I learned] that there are also examples of this traditional dance in Taiwan, Fujian, Laos, Myanmar, and India, and they all have their own style. I was curious about how such a dance can spread so far, crossing national and regional boundaries." The resulting album mixes instruments and samples from southwestern China and various South and Southeast Asian sources with Guzz's own club education, which has been influenced in equal measure by grime, dubstep, footwork, and future bass. Like so many Do Hits releases to date, An Elephant in the Jungle is distinctly Chinese while still conversant with global club culture.
"We're playing the role of the pioneer, acting as a cultural rope to create links between people," Guzz says. For Hou, the motivation to create a uniquely Chinese idiom of club music is inseparable from Do Hits's origin as an offline party. "It makes sense to hear Chinese sounds in Chinese clubs," he says. "It just creates a deeper connection to the crowd."
We asked Do Hits' core members to suggest some definitive tracks from the label's catalog, and to offer a tentative description of the "Do Hits Sound."
Jason Hou
Do Hits is not a label that does one particular sound. We explore the possibility of music by combining the oldest and the newest, the East and the West, the beautiful and the strange. The Do Hits sound will keep expanding and changing constantly. My favorite two tracks are Dokedo's "Five Elements" and Zaliva-D's "White Song." These guys are two of the most distinctive producers in China in my opinion.
Dokedo is so imaginative, always coming up with intriguing ideas and breaking rules. "Five Elements" is a track where you just can't anticipate where it will go; before you figure it out, it ends with another question. Zaliva-D has been crafting his sound for more than 10 years. His music creates an entire dark, Oriental underground world. His sound is innately Chinese without using any typical Chinese sounds, which is brilliant.
Bohan Phoenix
To me, the Do Hits sound is bold and unapologetic. The music from the Do Hits family is uniquely itself in both identity and style: heavy percussion dancing with the prettiest melodies, blending elements not just from the East and West but sampling every corner of the world. It's hard to put in words exactly what's so fascinating about Do Hits, because there are so many aspects, but I think the whole 'foreign-ness' of their identity is super captivating. ZHI16's "游乐场" off Do Hits Vol. 2 is definitely one of my favorite Do Hits tracks. I literally feel like I'm sitting in a park somewhere in China, with the young and the elders coexisting in peace and harmony—representing the past, the present and the future. The sounds Zhi chose to have on this song are also just perfect, so bright and colorful, and even when the percussions start to hammer down on you, there's still such a "softness" in the hardness of the hits and kicks, if that makes sense—kind of how tofu can be so soft and tender but still hold such structure. I had this song on repeat for the longest time.
Cain (
邓菡
)
The "Do Hits sound" is brand-new, and consists of a bit of everything. It's hard to define it with one or two genre names. For those who grew up in an Asian culture, they might find it easier to decode the twist behind it. The "Do Hits sound" can be humorous sometimes, or poetic, or radical—you just never know what to expect. As a standout track, I know the other dudes would probably pick "祝福你", so I choose "Poem of the Week" from Alex Wang. I was pretty overwhelmed the first time I heard this track, because it totally deconstructs the conventional beats that we are most familiar with, throwing away bar-lines, creating a rather strange groove that takes you along with it. It's such an exciting adventure that you kind of follow its trend, but still fear that you might also fall off.
Veeeky
I'd say the Do Hits sound in general is characterized by open patterns and sound palettes from pieces of digital/real-life spaces around Asia. One of my favorite releases on the label is Guzz's An Elephant in the Jungle, the whole album—finely shaped waves with precise punctuation. I also recommend Dokedo's "我来推你嘛"—the structure and the sound are interpreted with a diverse array of inspirations and surprises.
Guzz
The Do Hits sound is like the sound of a waterfall in the mountains of China. It's really hard for me to pick one or two artists I particularly like—everyone each has their own style. In terms of tracks, my favorite is "夢" by Yllis. That one gives off a very special vibe, it sounds like music that you hear when you're in a sort of half-awake, half-asleep state. I also like "祝福你", Howie Lee & Meuko Meuko's track from the Do Hits Year of the Rooster compilation. It's a fresh and fun take on Chinese-language pop. I actually really like Chinese pop, but the singers that you see doing it on TV today don't have the same feeling.
Howie Lee
I'd rather not define Do Hits as a sound yet, since I think it's still growing. Initially, it's just a bunch of traditional samples with lots of bass. My favorite release is Jason Hou's Origin EP, because it's so modest but also so aggressive, the composition is crazy.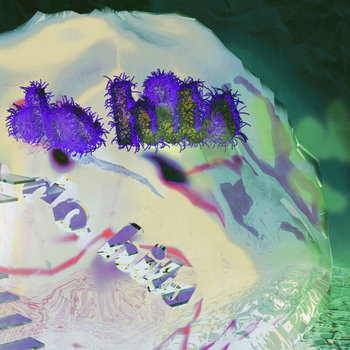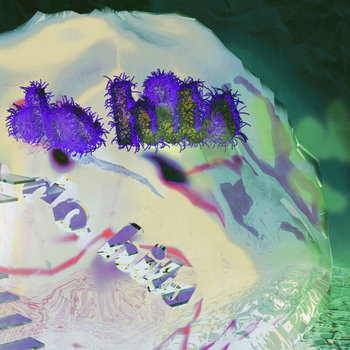 —Josh Feola