SCENE REPORT
A Guide to the Growing DMV Underground
By Teta Alim · February 08, 2018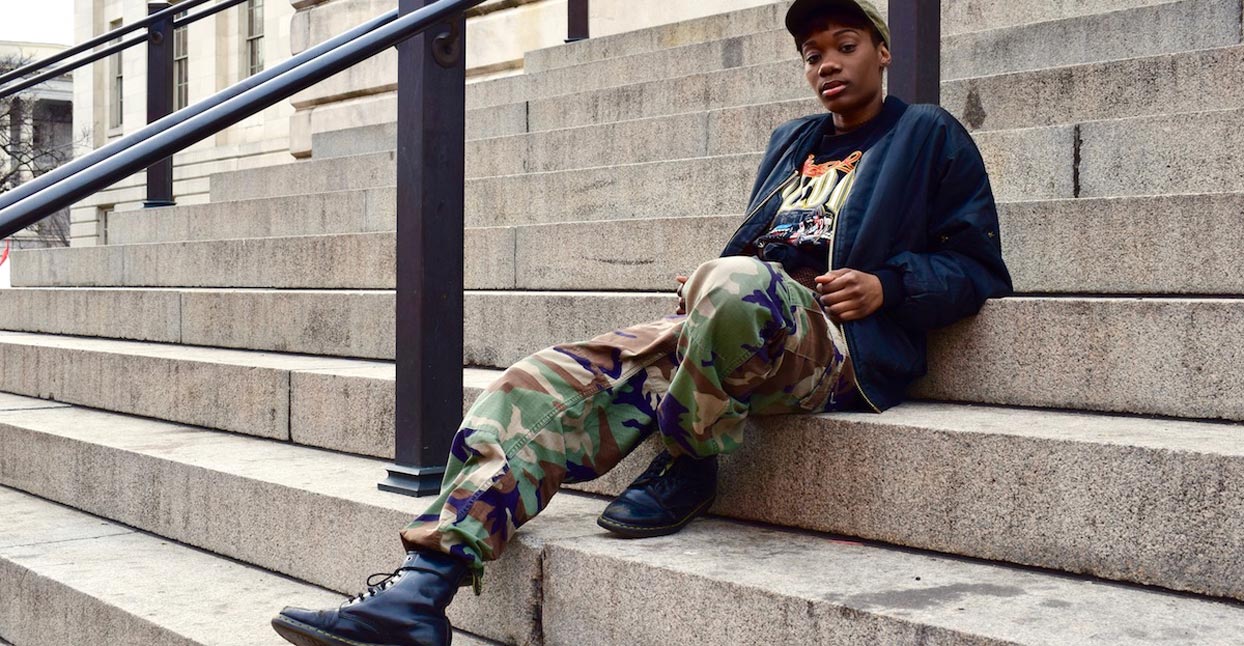 It's a frigid winter night in Northeast Washington, D.C., on the last Wednesday of 2017. Several people huddled in coats dash into a nondescript club along H Street. Inside, a sizable crowd forms in front of an empty stage, bopping to regional songs being spun by a local DJ. A track by the homegrown, Grammy-nominated GoldLink starts to play. The crowd makes plenty of noise as a result.
Artists from the DMV—the area encompassing the nation's capital, its immediate Maryland suburbs, and Northern Virginia—have enjoyed a recent wave of national exposure. In 2017 alone, music from Goldlink, Chaz French, [Jay] IDK, Kelela, Kali Uchis, and Rico Nasty have cropped up on playlists across the country. Almost 10 years ago, the city's hip-hop scene enjoyed another wave of sorts. In 2009, rapper Wale released his debut album, Attention Deficit, following a wave of local buzz. As the thinking went, Wale's success would be a boon for the region; if he blew up, record executives would revisit the D.C. area to find the city's next great lyricist. But that didn't happen: Though it featured Lady Gaga, Bun B, Pharrell, and Gucci Mane, Attention Deficit was an uneven LP that didn't hold up well.
Then there was Oddisee—a rapper/producer from nearby Prince George's County, Maryland—who was forging his own path. He, along with rappers Uptown XO and yU, formed the Diamond District and released In The Ruff, an evocative blend of '90s-influenced boom-bap that resonated with older listeners and Lyricist Lounge disciples. Rapper/singer Tabi Bonney had also made regional waves; his 2006 song, "The Pocket," was played frequently on local FM radio.
Back at this H Street venue in 2017, a new slate of DMV musicians take the stage. The crowd thickens for Maryland rapper O-Slice, and surges again when Sugg Savage (also from MD) bounces on. Next up are Chelly The MC, Alex Vaughn, and Savage (a rapper from VA). It's a showcase highlighting an active and sonically diverse music scene, full of names you're likely to hear more from very soon. While this isn't a definitive list, these artists—like others in the DMV—blend all kinds of music: punk, soul, hip-hop, jazz, and dance into a seamless whole.
Although the 26-year-old rapper from Fort Washington, Maryland just started putting out solo work in 2015, she was first a part of the hip-hop duo Akoko with her best friend, Sloane Amelia. Nowadays, Savage doesn't rap like she did on Akoko's 2013 debut, Cataraps. She still loves the album, but calls it "a whole different era." "My nephew pointed out while I was in L.A. for Christmas, he heard Cataraps and he was like, 'What? This sounds like aunty…but she cusses? I didn't know she cussed!' So, he was confused," she says.
She carries that same energy and quick flow into her solo music, though perhaps with decidedly less cursing. The four songs that she has out now pair upbeat rhythms and lyrical warmth, inviting listeners to move and build community, from the gospel-tinged "Let'z" to the house-inspired "Fill in the Blank."
"I just want to bring people together, and that's what makes me so happy," Savage says. "When I'm at shows and everybody's having a good time, that's what I want. I'm big on love. I just want there to be love without me having to say, 'Hey, let's love everybody.' I want it to happen and come across naturally."
Her energetic, danceable music is very reflective of her personality. "When you hear that bounce-y music, that's how I am. I like dancing, I like doing random cartwheels, erratic things, arm-flailing. I love that stuff. So that's how I make that music. To match that."
Blending jazz and gospel, Savage's music pays homage to black music of the 1990s. Being a native of the D.C. area and as part of her family background, she also grew up on go-go, disco, soca, and calypso. And while she listens to plenty of well-known contemporary artists like singers Frank Ocean, Sampha, and Solange, Savage is a huge fan of her friends' music: April + Vista, Ciscero, and Mike of Doom to name a few (they're also up-and-coming DMV artists).
Savage always salutes her peers, a notion that—historically—hasn't always been the DMV way. In years past, local artists largely kept to themselves, only stepping out to work with certain musicians. There's also been the perceived lack of support from local FM radio stations WPGC and WKYS, whose playlists tend to stick with chart-topping songs from mainstream acts. Savage says the tide is turning. "Everybody's so different; each person brings something completely different to the table," she says. "And that's the way I like to think about it. It should be like a smorgasbord. We should be having a potluck where everybody's bringing their own dish to the table and it's a tight, awesome feast."
In 2018, Savage expects to release a two-sided project called Summer Baby. One side will be released earlier in March or April, and the rest is planned to come out in May or June. She says the project was supposed to drop last summer, but now the record has a double meaning. "I'm literally about to have a baby around the time we're putting it out," Savage says with a laugh. "It's exciting, it's terrifying. It's a lot of emotions all at once."
So the project is aptly named on many levels. "Basically, it just embodies the spring and summertime," Savage says. "It just sounds like summer. But not just any summer, it sounds like summer here.
"To me, there's no place like here," Savage concludes. "This is my favorite culture, my favorite music, my favorite slang, my favorite everything is here."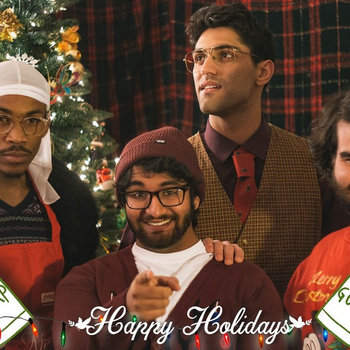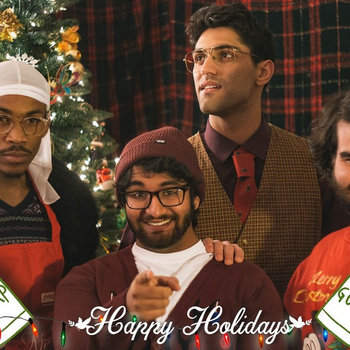 Rapper Germany "Uno Hype" Hawley, guitarist/keyboardist Ali Badalov, drummer Zeeshan Shad, and bassist Joey Pappas comprise G.U.M.P., a band of 24-year-olds who are bridging the gap between two storied D.C. sounds: punk and hip-hop. Uno Hype says they get a lot of comparisons to Rage Against the Machine and BadBadNotGood: "We get everything that involves rap and rock." Yet while they've played a few punk shows before, the band has learned a lot from the trap gigs they've played. "We learned to really have that energy for our performances," Hype says.
As Shad tells it, the band first got together in 2013—Uno Hype says 2014—at the apartment he shared with Badalov in Gaithersburg, Maryland, called the Gold Room. There, Shad, Badalov, and Uno Hype jammed together. Shad and Badalov had been friends since high school but realized they'd never played music collectively. Once they met Uno Hype, talk became action, and they worked as a trio until Shad's friend Pappas joined them. The four of them are all from Montgomery County. "And so it was written," Badalov says. Those jam sessions eventually took the shape of a band, and the first gig they ever played was a New Year's show.
"We performed as The Mellow Bump," Shad remembers. "That was the name. And it was mainly really random songs that were short parts we had written in that week. I mean none of which we even ever recorded or played again, but for the people that were there, that was the beginning."
The band's name morphed to G.U.M.P. (even though the term usually refers to someone who's weak). But, Uno Hype says, "We wanted to flip that, flip the whole negative connotation."
What the name stood for was also never really a given.
"I don't even think it's official, technically. It's just whatever comes out that day. We just roll with it," Badalov says.
Shad adds, "It's definitely, like, we say so many different things, too, like Give Us More Pretzels or—"
"Ghouls Under My Pillow," Badalov chimes in.
"Ghouls Under My Pillow is a very fond one. Probably my favorite one actually," Shad retorts.
"God Uses Maxi Pads," Uno Hype adds later on.
They would go on to play many shows together and then record their 2016 EP, Sleven, a moody, post-punk meditation woven together with Uno Hype's laser-focused flow.
"I was going through certain phases, like the whole thing of just being in your 20s and stuck in your hometown," Hype recalls. "Just writing about a 20-year-old black kid in the suburbs and being home. That was my whole mindset for Sleven. It was just a bunch of self-reflection."
"Everyone's sad in their early 20s," Badalov adds.
"We were just sad boys that were all friends," Shad says.
Badalov jumps in, "If you're not making sad music in your early 20s, then, uh…,"
"What are you doing?" Shad finishes.
Together, the two describe G.U.M.P.'s sound as "sad boy boom-bap."
While the organic process behind Sleven has made for a great EP, the band is hoping to do more than just going with whatever sticks first. "Recreating that haphazard slop is not possible," Badalov says, noting that a large chunk of the EP comprised of the first songs they'd written.
"And we tried," Shad confirms.
They're approaching their new project with not the same "ground and pound" as Sleven, which is why it's taking longer. Uno Hype, who is currently in L.A., hopes to return to Maryland soon so they can jam together again.
The lyrical content is mostly spearheaded by Uno Hype, Shad explains. But the other band members will come together to work out hooks and conceptualize themes. "We have our lover's quarrels for sure," Shad says. However, "Once you record," Badalov quips, "you're like, 'Oh shit, we made something,' and it's kind of like everybody loves each other."
The past year involved a lot of live shows, two new songs and a music video. They played at the Kennedy Center, opened for Princess Nokia in D.C., and shared the stage with D.C. rapper NAPPYNAPPA. "We were playing at least one to two shows a week for three years," Shad says.
"Slight hyperbolization, but not by a lot," Badalov clarifies. He's not bragging, though: some of those shows were sparsely attended; other times they didn't even get to perform. One time, they were supposed to play at a distillery on a Sunday night but no one was there, so they didn't play and got free alcohol. "My favorite is doing house shows; they're more intimate, more upfront," Uno Hype says. "You get to actually talk to the people watching you perform right after."
Shad says people should expect more from the band in 2018. Though they've played plenty of gigs and have several tracks and an EP out, they're still grateful and baffled by the response from listeners. "Our very strange music that people somehow kind of like? Which I don't understand, how they let us get this far is beyond me," Shad says.
"Have they?" Badalov asks.
"That's what we want in 2018," Shad replies. "They need to Give Us More Power."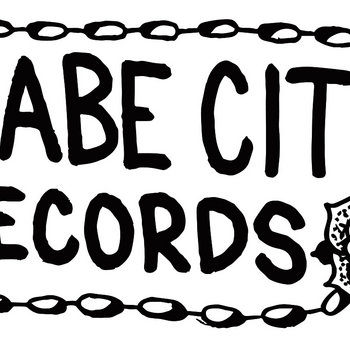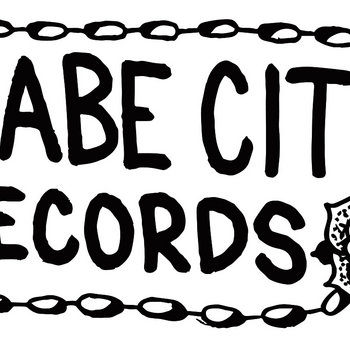 Merch for this release:
Cassette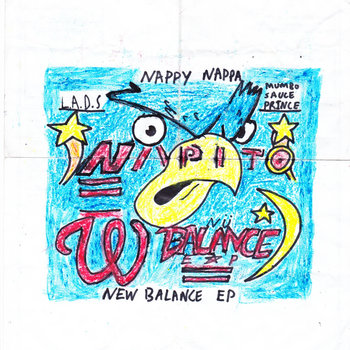 Last year, D.C. rapper NAPPYNAPPA released a lot of music, including the meditative, survivor's guide New Balance EP and the wildly experimental, out-of-body-experience project that is +RAWDOGRAWLOVERAWGOD+. Still, the Southeast D.C. native, who is also part of Babe City Records' roster, says he needs to strengthen his writing. "When I first started rapping, I don't know, it wasn't bad at all…but, now, it's like I'm tryna breathe these words out," he says. "This shit's taking a lot more focus. It's taken a lot more concentration to hone, to focus, to put into words exactly you feel like saying. New Balance is like, 'This what the fuck I'm gonna do, and this is all in one year,' RAWDOG is where we could go."
The destination is still anyone's guess. He's not trying to sound like anybody else, but he never consciously thinks about it. "Everything is fluid," he says.
He was just 14 years old when he first recorded a song, and his friends' encouragement pushed him to keep going into rap music. There was a time when he lived in Georgia and heard trap music before its crosscountry reign. Of his inspirations, he listens to Alice Coltrane, Anita Baker's "Body and Soul," Stevie Wonder, Chief Keef, Wiki, Tricky from Massive Attack, and Mahalia Jackson, watches movies from Alejandro Jodorowsky, and reads works from Martin Heidegger and Fyodor Dostoyevsky, to name a few.
"I like these books with these authors who live in their own world but touch some shit that causes ripples," he says. "I get a lot of inspiration from older black people, you know. Their sense of community is insane. They gon' hang out with the same people at the same place. Why? Because, like, that's how you build a nation, a family."
He's seen how D.C. has changed and calls it "cyclic." "The change in the city is detrimental for the spirit of people," he continues. "Like, D.C. has a hopeless, non-fun spirit. Motherfuckers are really just tryna get to the next day and make money. I don't think we gotta live like this—at all. It's unfair to the kids, it's unfair to animals, it's unfair to the Earth. We have the power in us to actually change this shit."
And as someone who says he does a lot of things with god in mind, he aims to make music as a vessel of light. Besides improving his writing, he's noticed that his patience has also grown as part of his musical process. But the way he hears things has also changed. "I can't hear shit the same no more," the rapper says. "I gotta either slow it down or listen to the third sound."
But he's not worried about the lifetime of his music. "My shit is definitely gonna go forever," he concludes. "Due to the sonics, due to the universal law that I put in my music, universal love. That shit's gonna last forever."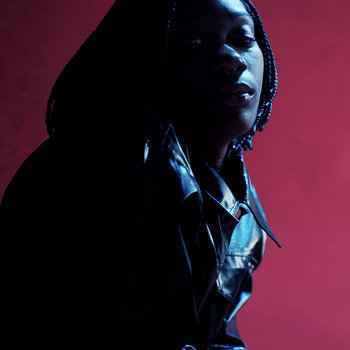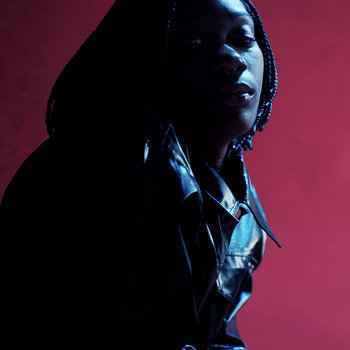 Over pho in D.C.'s Chinatown, the 23-year-old rapper from Capitol Heights, Maryland, talks about her newly released nine-track EP, Channel Your Mojo. "It's basically just about me expressing myself, trying to figure out ways to love myself and different methods and tricks to just to practice self love. And I kinda wanted to break it in half to moments where I wasn't so confident about myself," she says. "So, it's just pretty much me talking about my experiences and ways I dealt with depression and just tryna find a way and make a way."
Her sound is heavily influenced by the '90s, she says, but she also draws inspiration from Vince Staples, Kid Cudi, and Tyler, the Creator. For this EP, she sought out rhythms that were more upbeat, a departure from her 2016 EP '94.
It was through music that Odd Mojo found a way to love herself more. "When I write shit out, I just feel better," Mojo says. "I have people to talk to, I have my friends and shit like that but sometimes the beat be telling me like, 'Let it out, son. Let it out.' I just feel like rap helps me." Mojo realized that she needed to stop thinking negatively about herself, because those thoughts started to slowly crush her.
"So I just started saying, 'It's OK, you're going to do better, it's not the end, just keep pushing, I love myself, You look beautiful,' shit like that," she recalls. "After me saying that in the morning after I got dressed, brushed my teeth, and all that shit, later on when I'm at work, I just feel happy. And it was all because of the words I said when I woke up that day. I was just tired of feeling down and negative about shit. I had to start being positive and channel my mojo."
Growing up, Mojo's always been shy and quiet, and she still feels like she is. "But go-go really brought that shit out of me," she says. She went to her first go-go at 16 and remembers hearing Reaction Band's "Clappin' Song." The next day at school, one of the cool boys said he saw her at Le Pearl Ballroom in Capitol Heights.
"Going to go-gos and shit like that really helped me be free. Something in the music, in the drums, it just releases the anger and shit inside of you. That's part of growing up in the DMV. Go-go helped me be myself, like, 'I'mma chop, I'mma jump all up and down this function, just fuck it up,' without people laughing, saying, 'Why's she jumping up acting crazy?'"
Now she's ready to take on the world with her new EP, which flows like a short movie, taking listeners on a journey through insecurity, self-doubt, and self-love melded with smoky, subtle beats. It's been a labor of love, especially since she's had to find time to write and record between shows and working two jobs—one in retail and another in food service.
"I really get all my inspiration at work," Mojo asserts. "I know that's weird but when I'm [there], working my nine-to-five, I really get frustrated. I really go through it, but then I realize I'm working toward something and that really pushes me to just be like, 'Fuck this shit, son, this is not you. This is not where you're going to be. You not gonna be here forever.' That's kind of how I channel my mojo."
Merch for this release:
Cassette
"I've been playing the drums since I was nine. You know, playing the drums in church, being in different bands, many things like that," says the 25-year-old rapper from Bowie, Maryland.
But before he started rapping, Reggie Pr1me wanted to produce. He listened to a lot of N.E.R.D. growing up and drum-heavy production. The Just Blaze-produced track "Show Me What You Got" by Jay-Z is a personal favorite.
"Pharrell was kind of the first guy in hip-hop who I took a liking to. With Pharrell, you get those that he worked with, and so you get the Jay-Zs, you get the Pusha Ts, you get the Snoop Doggs, and things of that nature, so as I began to pay attention to those different producers, I began to pay attention to the different artists that they worked with."
His interest in production shines in his 2017 album, Swim, marked by slick beats and choice samples that get deeper and darker as you immerse yourself. That was deliberate. "To make you feel like you're submerging in water," he says. "That house sound, mixed with the 808s, kind of capture that."
A bit like Drake's More Life, Pr1me says, Swim is a playlist of beats that he and his collaborators had. "So, late nights, we sitting in the car, listening to beats, freestyling, coming up with concepts and most of those turned into songs," he says of the songwriting process. "How can I make something that is still cinematic but not take away from what I'm actually trying to get you to listen to, and that's the songs versus the interludes."
As he continues to make music, Pr1me hopes to use more live instrumentation and put his drum skills to the test. "You can produce and do the MIDI thing, but it's a totally different atmosphere when you listen to live instruments."
Naturally, it also meant go-go was an influence, Pr1me says, but it was hard to be a hip-hop musician at the same time. It's not like there weren't D.C. rappers before the 2000s—Fat Rodney appeared on go-go stages in the late '80s, and Asheru, Kokayi and Black Indian made inroads for the local rap scene in the '90s, and Nonchalant gained national recognition for the 1996 hit "5 O'Clock." While hip-hop spread across the country during this time, its influence in D.C. was largely overshadowed by go-go's homegrown reign. "A lot of dudes were trying to do rap," lyricist Black Indian told the Washington City Paper in 2012. "If you were rapping, [folks] were like 'What, you think you from New York?'"
Pr1me says it was hard to grow up with go-go: "For the better part of our lives, go-go was the law of the land." As he watches his fellow DMV musicians gain more recognition, he's hopeful that this interest in D.C.'s music scene isn't short-lived. But then again, the region has seen this before.
"I definitely don't think it's going to be a blip where it's here but then people take their eyes off it, because for a while, we fought to get that light here in the first place," he says. "So now that we're here, you're starting to see that it's not just one sound that you get from the DMV. It's an amalgam of different sounds. So I think that spotlight's going to be here as long as those different sounds are coming out of here. You're going to hear more independent artists."
-Teta Alim