SCENE REPORT
Denver's Darkwave Scene
By Tom Murphy · October 20, 2017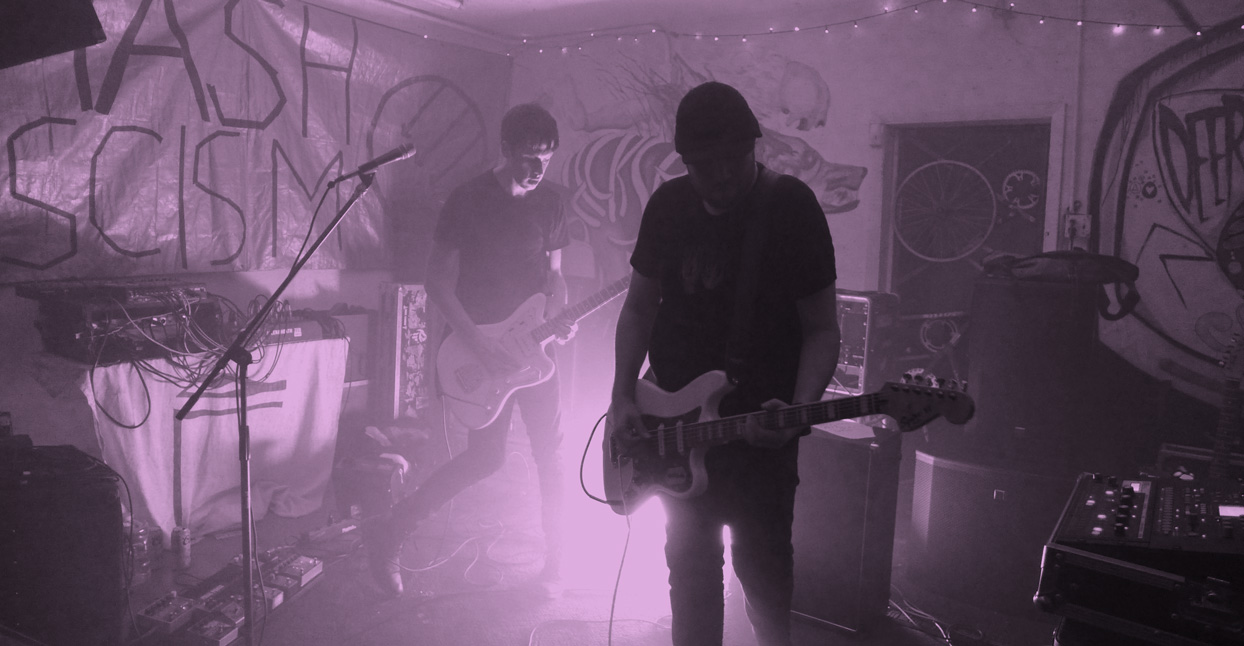 Until it became a destination spot for cannabis tourism, craft beer enthusiasts, skiers, and tech jobs, Denver was lumped into that wide swath of America deemed by haughty coastal residents as "flyover country"—at least in terms of art, music, and culture. Sure, John Denver had his "Rocky Mountain High" in Colorado, but there wasn't much else that made a mainstream impact before this past decade. The Lumineers cultivated their upbeat, well-crafted alt-country songs in Denver before finding chart success, and bluegrass/electronica jam band String Cheese Incident helped the worlds of Americana and EDM to intermingle with cool vibes and good times. With a supposed 300 days of sunshine a year, you might be excused for thinking the majority of the art produced by people in and around Denver would be upbeat and poppy, rather than introspective and moody.
The Denver area has a small but vital punk scene that's been around since the late '70s, which has naturally flourished into various experimental outgrowths. By the early '80s, tape collage artists Walls of Genius had formed in Boulder, avant-garde prog rock band Thinking Plague was throwing warehouse shows, and deathrock band Your Funeral recorded songs for the Local Anesthetic imprint affiliated with Denver's Wax Trax record store. (Yes, that's the same Wax Trax as the Chicago record store and industrial label, sort of; Jim Nash and Dannie Flesher opened the Denver store first but sold it to new owners when they decamped for Chicago in 1978.)
In 1987, the influential industrial and experimental music label and collective We Never Sleep was born in a Denver apartment, helping to bring bands like Einstürzende Neubauten and Psychic TV to town. Psychic TV had never really toured the U.S. before Denver concert promoter Tom Hallewell offered to set the band up with a bus. By the turn of the next decade, Denver had a generation of gloom pop-rockers with Twice Wilted, The 40th Day, and Sympathy F, all of whom exerted a powerful influence on the space rock and late-era shoegaze music that came after.
Denver's boom-and-bust economy resulted in commercial real estate spaces being vacated, leaving room for DIY venues to thrive. Kennedy's Warehouse, The Art Department, Monkey Mania, Rhinoceropolis, Mouth House, Seventh Circle Music Collective, and BackSpace have all provided a home to unconventional music. It is in spaces like those, as well as more commercial spots like Mutiny Information Café, Deer Pile, and The Mercury Café, that Denver's current crop of bands playing darkwave emerged and developed, much like other contemporary dark punk and goth groups have done in their respective scenes.
What follows is by no means an exhaustive list of the worthwhile artists in Denver's darkwave underground.
Merch for this release:
Compact Disc (CD), Cassette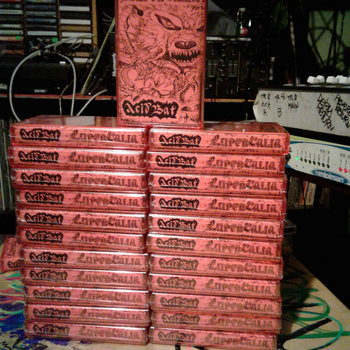 Seth Ogden has been actively performing live as Acidbat for a handful of years. On his recordings and on stage, Acidbat displays a finesse and flexibility with beat-making that, on its own, is a fascinating blend of IDM, EBM, deep house, and ambient. When Acidbat teams up with local noiseniks like A23P and Kid Mask, they vault to another level of brilliant electronic music—think Meat Beat Manifesto indulging dub techno. Beyond merely making music, Ogden has been an advocate for local experimental music by hosting braps (getting various artists together, hooking up their electronic sound making devices, maybe getting chemically altered, and recording what comes out) and booking shows for touring acts in the more experimental electronic, industrial, and goth veins at various local venues.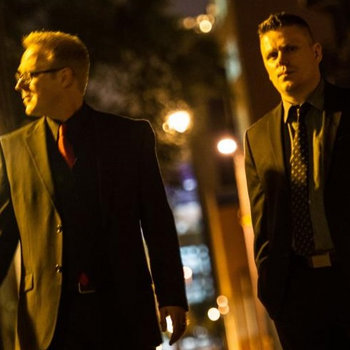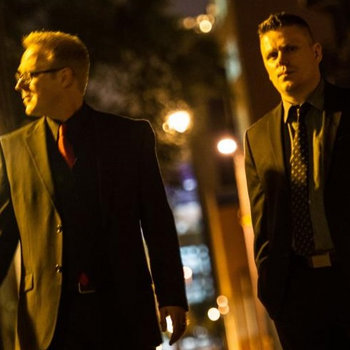 Merch for this release:
Cassette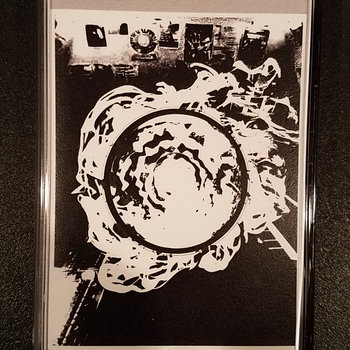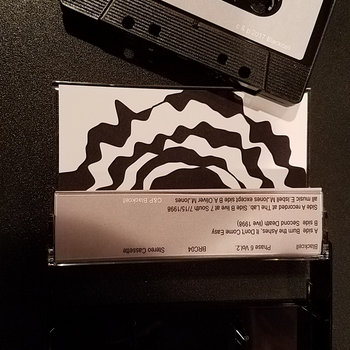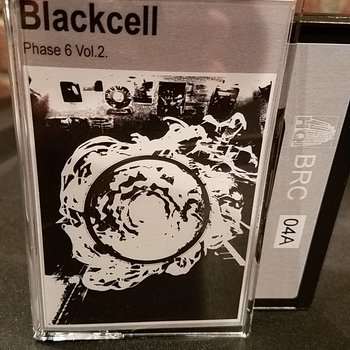 Founded in 1992, Blackcell has long been a bridge between the world of noise and industrial music in Denver. Starting out more in the "tape loops, synths, and bent circuit device" collage vein, Blackcell has refined their impulses to experiment and push their methods to such an extreme degree that they've gained fans from the larger electronic music scene. Though their discography's not prolific, the quality of Blackcell's imaginative output makes each release worth waiting for.
Church Fire started out as Sew Buttons On Ice Cream, but that name was, obviously, a bit unwieldy. Church Fire may have dance music roots, but they also have a deep appreciation for noise, hip-hop, and transgressive rock music. David Samuelson once played in art-rock band Bangtel, and vocalist Shannon Webber spent several years fronting the political punk band Dangerous Nonsense. Samuelson and Webber share the feminist and left-leaning politics of Dangerous Nonsense, which comes through not only in Church Fire's lyrics, but even in their name, a reference to a personal kind of anti-authoritarianism. Both musicians make the beats and play live synths, but Webber is often the focus of attention for her stage antics and thrilling emotional intensity as a singer.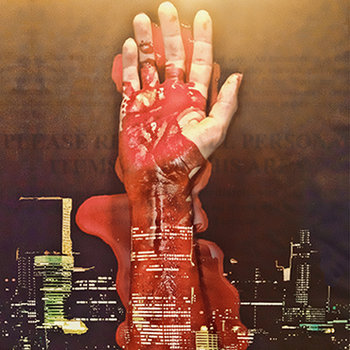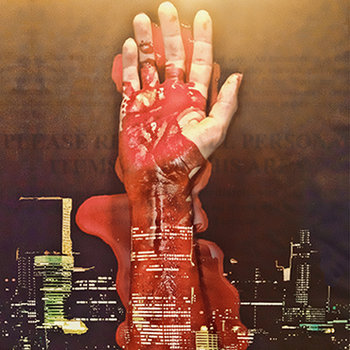 Merch for this release:
Cassette, Vinyl LP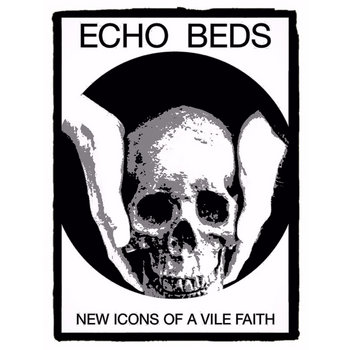 Echo Beds came to life in 2010 when Keith Curts and Tom Nelsen decided to depart from the rock-oriented music for which they were most well-known. Curts is a veteran of the post-hardcore scenes of Colorado and the Bay Area and, as a former member of Subpoena the Past and Ghost Orchids, is no stranger to experimental music. Nelsen had been a member of weirdo garage rock band Vicious Women and also had a project with electronic musician Ryan McRyhew, of Entrancer, called The Devil Made the Dinosaurs. In Echo Beds, Curts and Nelsen initially made noise and ambient soundscapes by hitting metal objects, in classic industrial fashion, with primal vocals condemning the effects on humanity of a worldwide oligarchic regime. Experimenting with various configurations of the band and exploring the duo's ever-evolving musical interests, Echo Beds now has gone beyond the Einstürzende Neubauten-esque industrial sound to being able to do all-electronic sets that get under your skin with visceral, live instrumentation. The band is currently working on the follow-up to their towering 2016 album New Icons of a Vile Faith.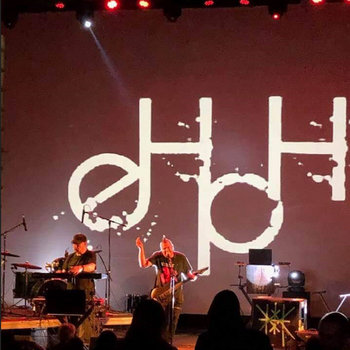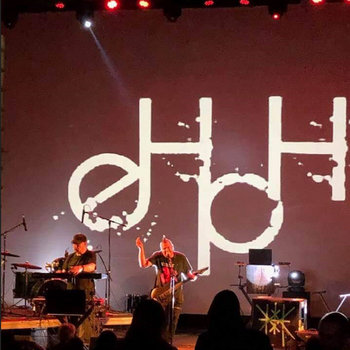 Pronounced "eff," eHpH is a self-described "deathwave" project that began in 2014 when Fernando Altonaga and Richard deHerrera joined forces to start a band that reflected their mutual interest in dark electronic music and movie soundtracks. Altonaga had already scored several low-budget horror movies before writing the music that would become the core of eHpH's early material, and deHerrera was a veteran of Denver's experimental music scene and an active electro DJ. DeHerrera and Altonaga blended their skills and musical sensibilities to EBM but with more of a "sound design" approach, with Altonaga's guitar work and distorted vocals giving the proceedings the necessary edge. The band released a self-titled album in 2015, a remix album with contributions from some of their peers in 2016, and are now at work on a new record for 2018.
Combining elements of industrial music, electroclash, and punk, the duo EVP formed in the summer of 2016. Brandon Reyes and Amanda Baker met while shooting a friend's student film a few years prior, and had worked on various art projects before writing music for what would become EVP. Baker had already been, and still is, a vocalist and keyboardist for art-punk band Princess Dewclaw. When Reyes introduced Baker to beat-driven, sequence-based artists like Nine Inch Nails, Broadcast, and Solvent, Baker "fell in love with the musical accessibility and control MIDI has to offer." Their early material focused on the pitfalls of romantic relationships, but the project evolved as the global political situation became more dire; EVP's music has developed into forceful industrial dance with powerfully pointed lyrics. The group's next release will be a January 2018 full-length album called Burn My Effigy.
Merch for this release:
Cassette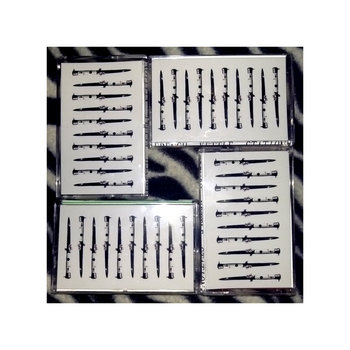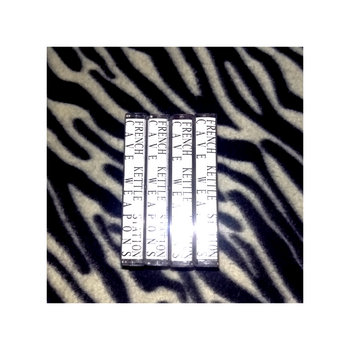 Luke Thinnes taught himself guitar by playing along to Talk Talk's influential 1991 album Laughing Stock in its entirety. Before he graduated from high school, Thinnes discovered Denver's DIY venue world, specifically Rhinoceropolis and Glob, and performed his first real live show at Rhino with other active bands in Denver's experimental music scene. When he discovered underground dance music and Arthur Russell, Thinnes threw himself into learning synths and sequencing, and has written multiple albums under the moniker French Kettle Station, making highly energetic, synth-based, melodic post-punk. There's a subversive element to all of Thinnes's work; he once filmed a live performance at a fancy mall in Denver for a faux, YouTube-based music tour called Bummeroo, organized by his friend David Castillo.
Merch for this release:
Cassette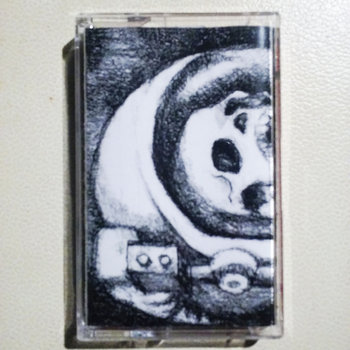 A lo-fi, borderline-trashy deathrock band, Grave Moss initially combined the kind of treble-heavy guitar sound you'd expect to hear on a poorly-produced black metal record with washed-out yet oddly-spooky keyboard sounds and snotty punk rock vocals. It worked, but when they recruited Amanda Gostomski, the lead singer of Princess Dewclaw, for vocals, Grave Moss went from a goth band with metallic leanings to something more elemental. Gostomski's signature caterwaul is channeled here to create a pure emotional release that electrifies the atmosphere of any room, and the keyboard-forward configuration of their current live setup gives their music a lurid otherworldliness.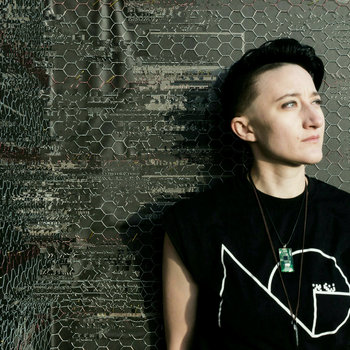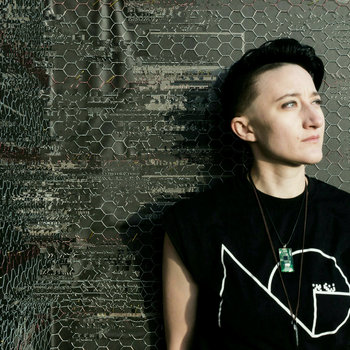 Mirror Fears started as a solo project for Kate Warner, keyboard/synth player and co-vocalist of indie rock band Talk All Night, but it quickly grew into her main musical focus when Talk All Night more or less dissolved. Since starting Mirror Fears in 2011, Warner became more and more involved in Denver's experimental music scene and, as the manager of an hourly practice facility, is an accomplished producer and go-to gear repair person. She's a sound engineer for Denver's underground, and works with Girls Rock Denver and Titwrench Fest. Her own beat-driven compositions have both pop accessibility and serious emotional heft. Warner has honed her soundscaping and songcraft so deeply that when she sings, you can practically hear the hard work and heartache that went into the music.
Merch for this release:
Compact Disc (CD)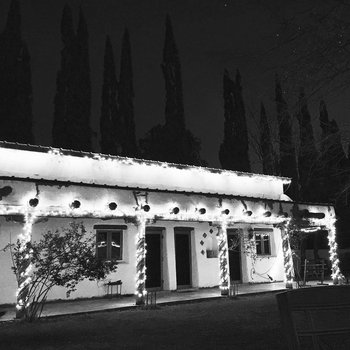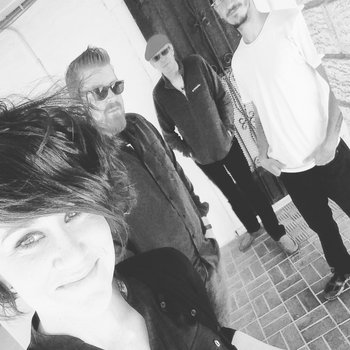 Shon and Cheri Cobbs started Plume Varia in 2013, when they were in their late 30's. The couple had moved to Denver from Minneapolis, where they had careers, a house, and a fledgling indie rock band on the verge of releasing their debut. But when the Cobbses got laid off from their jobs, they immersed themselves in Denver's underground, and Plume Varia was born. The band quickly gained fans with their vivid, downtempo melodies and Cheri's haunting, soulful vocals. In 2015, Shon came in contact with David J, bassist of his all-time favorite band, Bauhaus. Before long, J. was recording the group's 2017 debut full-length, Fact | Fiction.
Merch for this release:
Cassette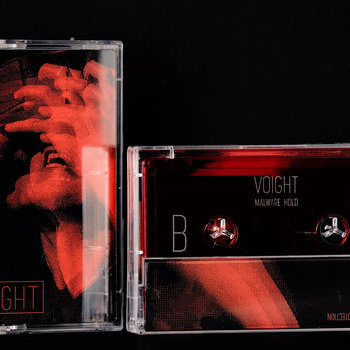 Nick Salmon had played for years in Glass Homes, a synth-heavy post-punk band that explored dystopian political themes in their songs. Adam Rojo was the brilliant and ferocious guitarist in dance punk phenoms Ideal Fathers. Salmon and Rojo, who also run the label Vacant Decade, both spent a couple of years in bands like Violent Summer and Gang Charger, but neither band fully suited their interests or tapped into their real talents and passions. When they realized they had a mutual love of heavily-processed guitar sounds and synthesizers, Voight was born. Though temperamentally very different people—Rojo more sanguine, Salmon more expressively exuberant—there is a chemistry and shared sense of mission with Voight that pushes the band forward. Though Voight began as a kind of shoegaze-y post-punk outfit, their synth side is slowly becoming more dominant. Given their obsessive love of house and dub techno, it wouldn't be surprising if Voight became purely synth and software-based before too long.
—Tom Murphy