SCENE REPORT
Ten Bands Lighting Up the Metal Scene in Denver, Colorado
By Jon Wiederhorn · July 17, 2018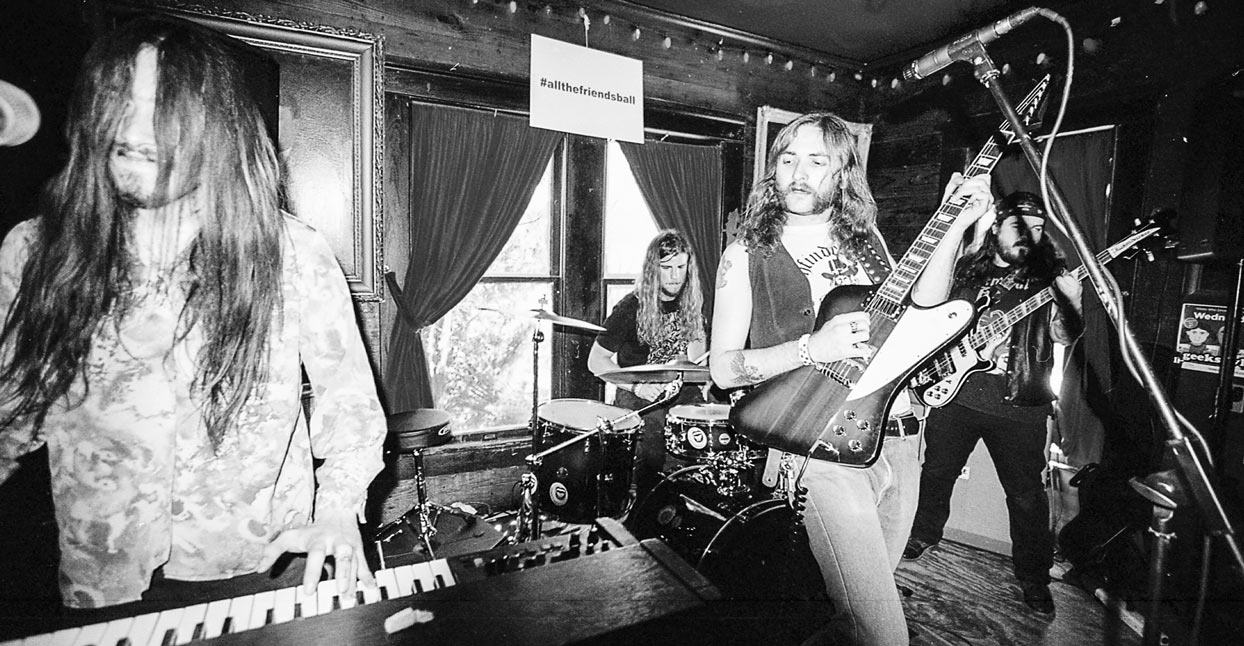 Historically, Colorado has been fertile ground for classical music, folk, and even bluegrass, but the region was never known as a hotbed for metal. Occasionally, groups like Jag Panzer, Cephalic Carnage, and Havok surfaced from the oxygen-deprived mountain air, but there was no discernible scene that was appreciated nationwide—until about five years ago.
Coincidentally (or maybe not), the rise of Colorado metal started around the time the state passed Amendment 64, legalizing recreational use and sale of marijuana. There's no direct evidence linking the popularization of stoner and doom metal in Denver with decriminalization of weed, but consider this: In 2012, Denver's sludgy In The Company of Serpents released their first album, critical darlings Khemmis formed and started jamming, and Spectral Voice found their, err, voice.
"The correlation [between legal weed and Denver's music scene]—it's a good one," Matriarch guitarist J. Hartnett told ghostcultmag.com. "I don't think it helps with the formation of bands, but it definitely helps with the attendance to a show."
Once Amendment 64 passed, the Denver doom scene quickly grew, and once the founders of the movement started gaining traction there was an influx of musicians from outside of the capital city. Some were drawn by the hassle-free weed, others saw a musical spark and wanted to be part of it.
"I've been here since 2004 and a lot of the same musicians have been here. But there have been a lot of transplants in the last five years, and they've gotten together and made some really great bands," Necropanther guitarist Joe Johnson told Revolver. "Some of the faces are familiar and maybe they just found the right combinations of musicians to get bands together that were notable."
Khemmis frontman Ben Hutcherson and the band's other vocalist/guitarist Phil Pendergast both came to Denver not to get high, but to get PhDs. The band's drummer Zach Coleman, meanwhile, is the head brewer at local metal beer maker TRVE Brewing Company, which features such products on tap as Stout O))) (a play on the band Sunn O)))), Esprit de Corpse I & II, Sonoran Depravation, and The Bees Made Honey in the Lion's Skull (the title of an album by Earth). Another metal-friendly establishment, Black Sky Brewery, hosts events and features a restaurant where metalheads congregate.
There's at least one more factor in Denver becoming a metal mecca. Many new bands are flocking to Flatline Audio Studios, which has worked with Khemmis and Primitive Man, as well as more extreme groups including Cephalic Carnage and Cattle Decapitation. Whatever the reasons, Denver is growing into a major metal scene and the diversity and quality of the region's groups suggest that other musical crops will continue to grow and evolve in the Mile High City. Below, is a list of 10 of the best and/or most interesting metal bands lighting up Denver.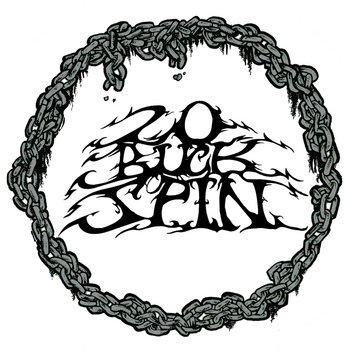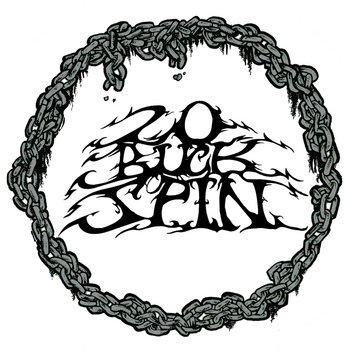 Merch for this release:
Vinyl LP, Compact Disc (CD), Cassette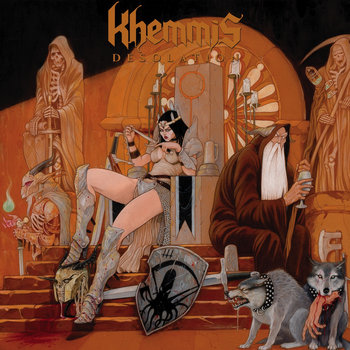 With lumbering riffs and guitar harmonies that would make Iron Maiden jealous, Khemmis are one of the pioneers of the city's metal explosion. Like The Sword and Mastodon, Khemmis write heavy, infectious rhythms accompanied by clean soaring vocals and rapid, tuneful solos. Occasionally, they'll insert feral growls to their tales of warriors and soothsayer, but such escalations in volume are reserved for moments of peak intensity. The band's third full-length, Desolation, is less sludgy and more epic than their earlier releases. "Flesh to Nothing" features an abrupt and melancholy folk guitar ending, "The Seer" and "Maw of Time" are augmented with Alice In Chains-style vocals harmonies, and the nine-and-a-half minute long closer "From Ruin" is the perfect blend of stoner drone and majestic arena rock. The track features unexpected musical shifts, including a contemplative acoustic section one-third of the way through, and a galloping bridge at the midway point. Musically adept and open to experimentation, Khemmis toe the line between D&D-style escapism and a more visceral type of confrontation that takes them well beyond the confines of location and musical pigeonholing.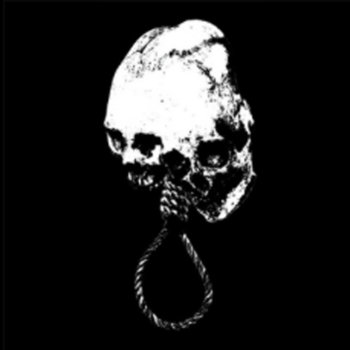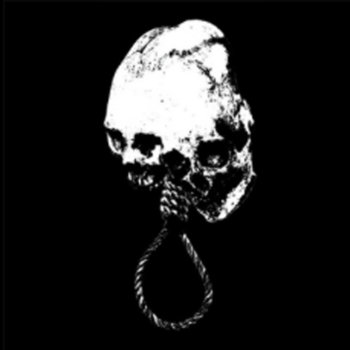 Merch for this release:
T-Shirt/Apparel
It's hard to find a sludge/doom band that hits harder than Primitive Man. Having started his career with the death/grindcore group Clinging to the Trees of a Forest Fire, frontman Ethan McCarthy has dropped the pace of his songs to a nauseating crawl without sacrificing any of the heaviness of his former outfit. Crossing the primal urgency of Godflesh and early Swans with the transcendence of Neurosis, Primitive Man are a nightmare of rage, violence, and festering decay. Since 2013, the band has toyed with sludge, doom-death, and industrial noise, and on their third full-length, Caustic, the misanthropic trio use howls of fury and layers of feedback to enhance the impact of their mood-destabilizing songs. To break up the incessant pummeling of songs like "Sugar Hole" and "Disfigured," Primitive Man include three electronic interludes, but even these are just as soul-sucking as the more voluble tracks. And with the 12-minute ambient finale "Absolutes," Primitive Man prove there's as much to fear from computerized whooshes, clanging pipes, and the squeak of empty swings as there is from towering riffs and plundering beats.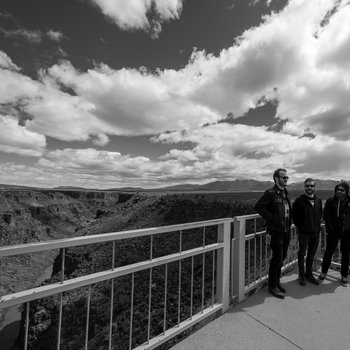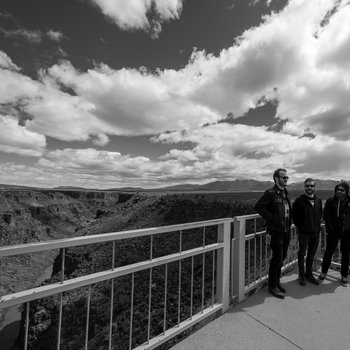 Merch for this release:
Vinyl LP, Compact Disc (CD)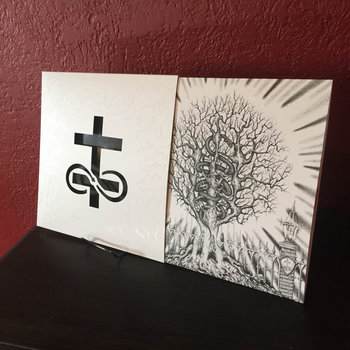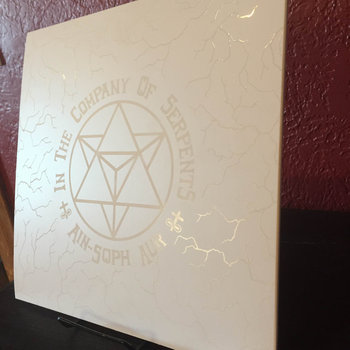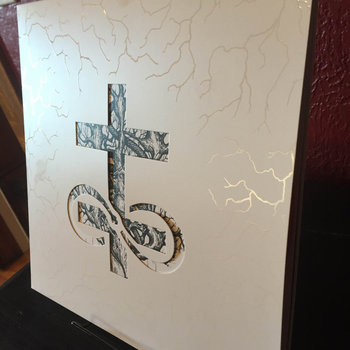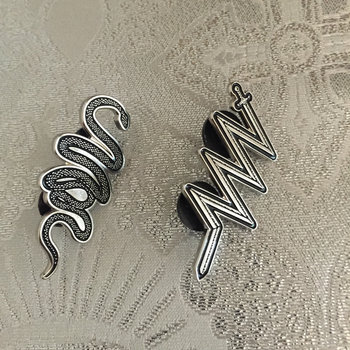 For just two dudes, In the Company of Serpents make a hell of a racket, veering between psychedelic grandeur and bleak sensory overload. The band's third full-length, Ain-Soph Aur, is like a burning landscape alternately experienced from above the mesmerizing flames and within the perilous inferno. Whether the songs are sparse and meandering, like the twangy, cowboy soundtrack-influenced "Crucible," or dense and impenetrable such as "Middle Pillar," they brim with menace. If this is weed-generated art, it stems from rank, blackened seeds. Yet, no matter how ugly and unnerving Ain-Soph Aur is, it's composed and executed with great acumen, bearing more in common with genre-benders like Neurosis and Today is the Day than with the numerous Sabbath clones that draw doom fans the way bug zappers attract mosquitoes.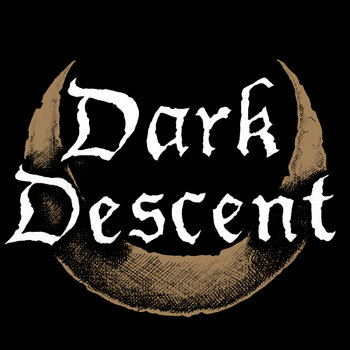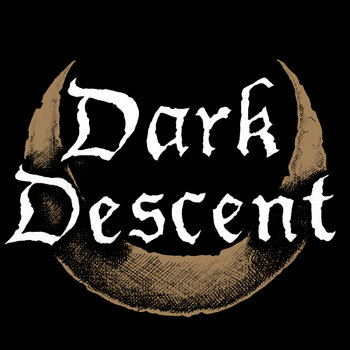 Merch for this release:
Vinyl LP, Cassette, Compact Disc (CD)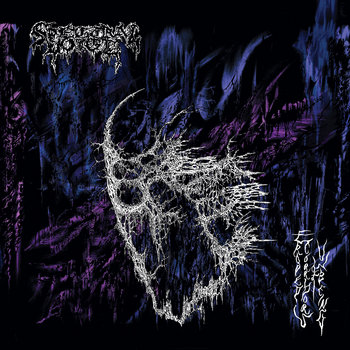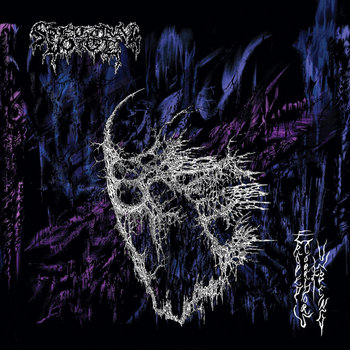 If Spectral Voice sound especially brutal for a doom outfit, it might have something to do with the pedigree of its members. Three of the four musicians also play in the death metal group Blood Incantation. While Spectral Voice is dronier, slower, and less blinding than BI, the band integrate death metal elements, including double-bass beats, grinding minor key riffs, diminished undistorted guitar lines, and growling vocals into their brooding music. The band's first full-length, Eroded Corridors of Unbeing, features just five songs, but clocks in at over 44 minutes. The shortest cut is the five-and-a-half-minute long instrumental "Lurking Gloom" and the longest is the expansive, multifaceted 14-minute "Visions of Psychic Dismemberment," which starts with a chthonic crawl, ends with a haunting wash of ambient sound, and features plenty of trudging, churning, and thrashing in between. They're not the most traditional Denver doom band, but Spectral Voice are among the most innovative.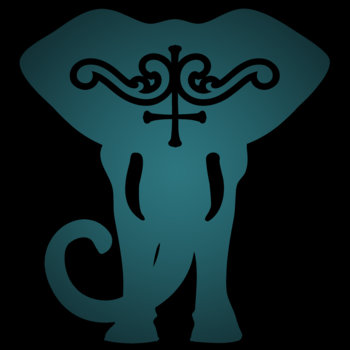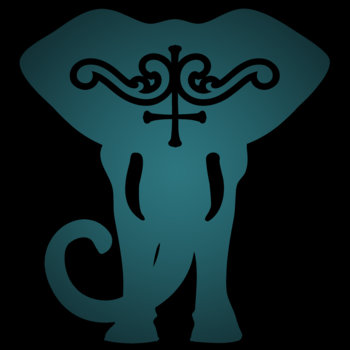 Equally influenced by Sleep's groundbreaking 1999 single-song doom template Dopesmoker and the oceanic sprawl of Isis, Matriarch seem to take as much time writing their songs as playing them. The band have two releases to date: Their latest, Constructs of Time, and 2015's sluggish, turbid Magnumus: The 44th Scribe and Lorde of The Hallucinauts, and the full-length album features just two songs. Each has been droned (and honed) to perfection. The nearly 25-minute-long "Moonburn" pairs black metal vocals with an array of stoner/doom rhythms spaced far enough apart to fly a crop duster through. "Bathed in Blue Light" lowers the intensity, with four minutes of phlegmatic basslines that flow through washes of ambient noise and feedback. When the slow, sparse drums enter the mix, the song starts to congeal from the haze. Then, gentle, atmospheric guitars join, as if waking from a deep slumber. From there, it's not long before the gurgling vocals kick in, accompanied by lumbering rhythms and buzzing guitar fills. And that's just the halfway mark of the 20-minute-long number, which gradually builds and dips with a variety of subtle rhythmic shifts without accelerating above a fuzzy-headed crawl.
Merch for this release:
Cassette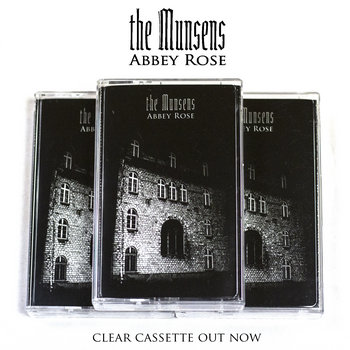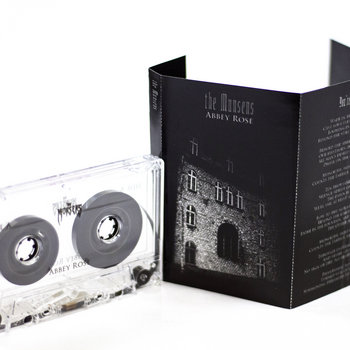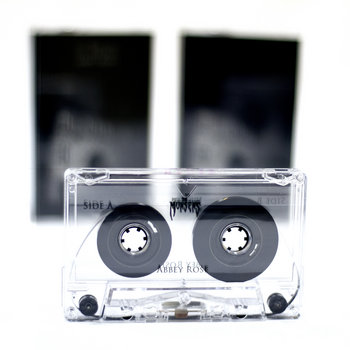 Bearing more in common with '80s doom bands like Trouble and Saint Vitus than with most of their Denver doom contemporaries, The Munsens nonetheless create gloomy, head-bobbing songs that make them a highlight of the Mile High City. The band's third EP, the four-song, 40-minute-long Abbey Rose, is dirge-y, yet garage-y—reminiscent of Electric Wizard or early Monster Magnet. The length of the tracks gives the band plenty of room to switch rhythms and tempos and just plain jam out. Especially effective is the halfway point of "To Castle," when the Munsens stomp the wah-wah pedals and turn a driving dirge into a frantic tumble before descending into a slow, murky groove. Wisely, The Munsens use their throaty vocals sparingly, enabling the music to drift like menacing storm clouds.
The cover art of Love Gang's self-titled EP features a sinister-looking woman with a joint dangling from her lips; the letters of pungent smoke spell out the band's name. The retrodelic music brings to mind a time when smoking was allowed in clubs and concerts were still unpredictable—sometimes dangerous. Released in 2016, Love Gang features flutes reminiscent of Jethro Tull, keyboards comparable to Deep Purple, and guitars that bear a nod (off) to Blue Cheer. The highlight of this short, four-song collection is the opener "Can't Seem to Win," which launches Love Gang into the stratosphere with bluesy guitars and chiming keyboards before picking up the tempo and taking the band even higher.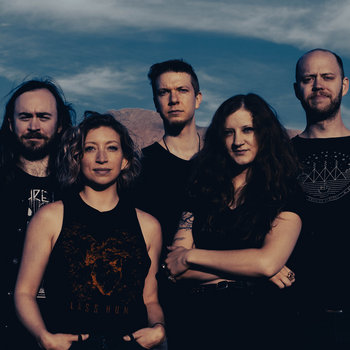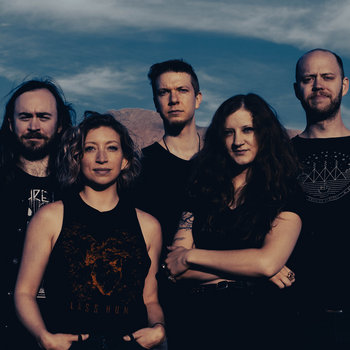 Merch for this release:
Compact Disc (CD)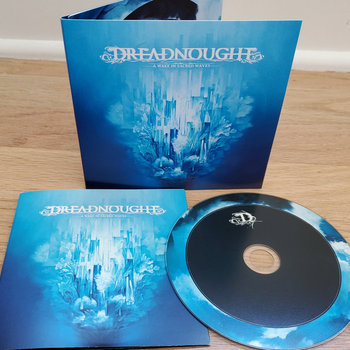 Flute and saxophone don't usually pop up in the doom metal lexicon. Yet Dreadnought—whose third album, A Wake in Sacred Waves, which includes piano, synth, and mandolin—favor taking unconventional approaches to achieve memorable sounds. A Wake in Sacred Waves is as colored by prog as by doom, and Dreadnought weave epic songs (none under 10 minutes long) into psychedelic, doomy tapestries that are redolent of Opeth, Pink Floyd, Neurosis, and Magma. In addition, the outfit feature a striking mix of angelic and demonic vocal styles that add to the duality of songs like "Within Chanting Waters" and "Luminous Scale." Throughout A Wake in Sacred Waves, Dreadnought captivate by contrasting serene, picturesque passages with turbulent, caustic ones, expanding from ethereal folk to burning black metal.
Merch for this release:
Vinyl LP, Compact Disc (CD), T-Shirt/Apparel, Button/Pin/Patch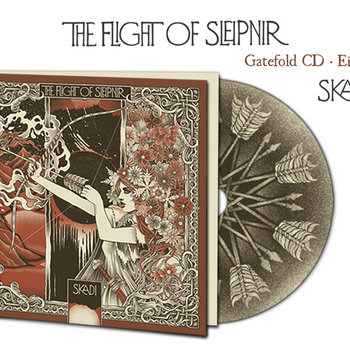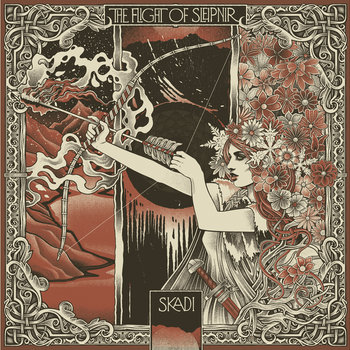 Active long before the doom metal explosion, The Flight of Sleipnir formed in 2007 and have released six full-length albums to date. While the band fits into the current scene, their decade-long history has given them time to grow, and likely prevented them from being just another doom band. Instead of tapping into Lords of the Rings-style storytelling, The Flight of Sleipner are consumed with Norse mythology, even naming themselves after Odin's eight-legged horse. The band's latest release, Skadi is a cohesive blend of Norwegian and British folk metal, doomy stoner riffs, and black metal. Though it's not as aggressive as the band's earlier releases, placing more weight on the Led Zeppelin-ish elements than on the Immortal riffery, the musical expansion makes the music flow with majestic grace. Instead of abruptly shifting from gentle drumming and delicate arpeggios to abrasive tremolo riffs and malevolent blast beats, The Flight of Sleipnir gradually build their songs from whisper-soft to deafeningly loud, constructing musical peaks and valleys that take listeners back to the days when albums were emotional journeys meant to be listened to in their entirety.
Merch for this release:
Vinyl LP, Compact Disc (CD)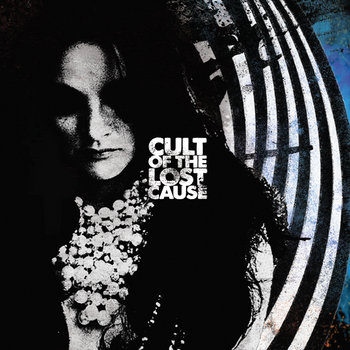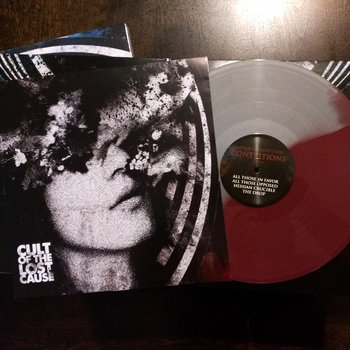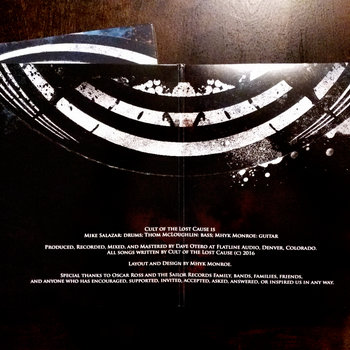 Instrumental quartet Cult of the Lost Cause released their second full-length, Contritions, in 2016, right as the Denver movement was hitting critical mass. They've succeeded, not by bludgeoning listeners with crashing rhythms and buzzing, sustained power chords, but by creating entrancing soundscapes that incorporate elements of prog and post-metal. Contritions is somber and doomy, driven by droning repetition and transcendent hooks. In addition to being schooled in Sabbath and Kyuss, Cult of the Lost Cause have clearly spent many hours listening to Neurosis and Pelican, and they attain trance-like atmospheres within a framework of metallic riffs. Mocking their eclecticism, the band once described their sound as "post-metalgaze/ambidjent." But at the same time, as songs like "All Those Opposed" and "The Drop" illuminate with atmospheric passages, they pack enough melodic punch both to keep listener's attention and render the lack of vocals irrelevant.